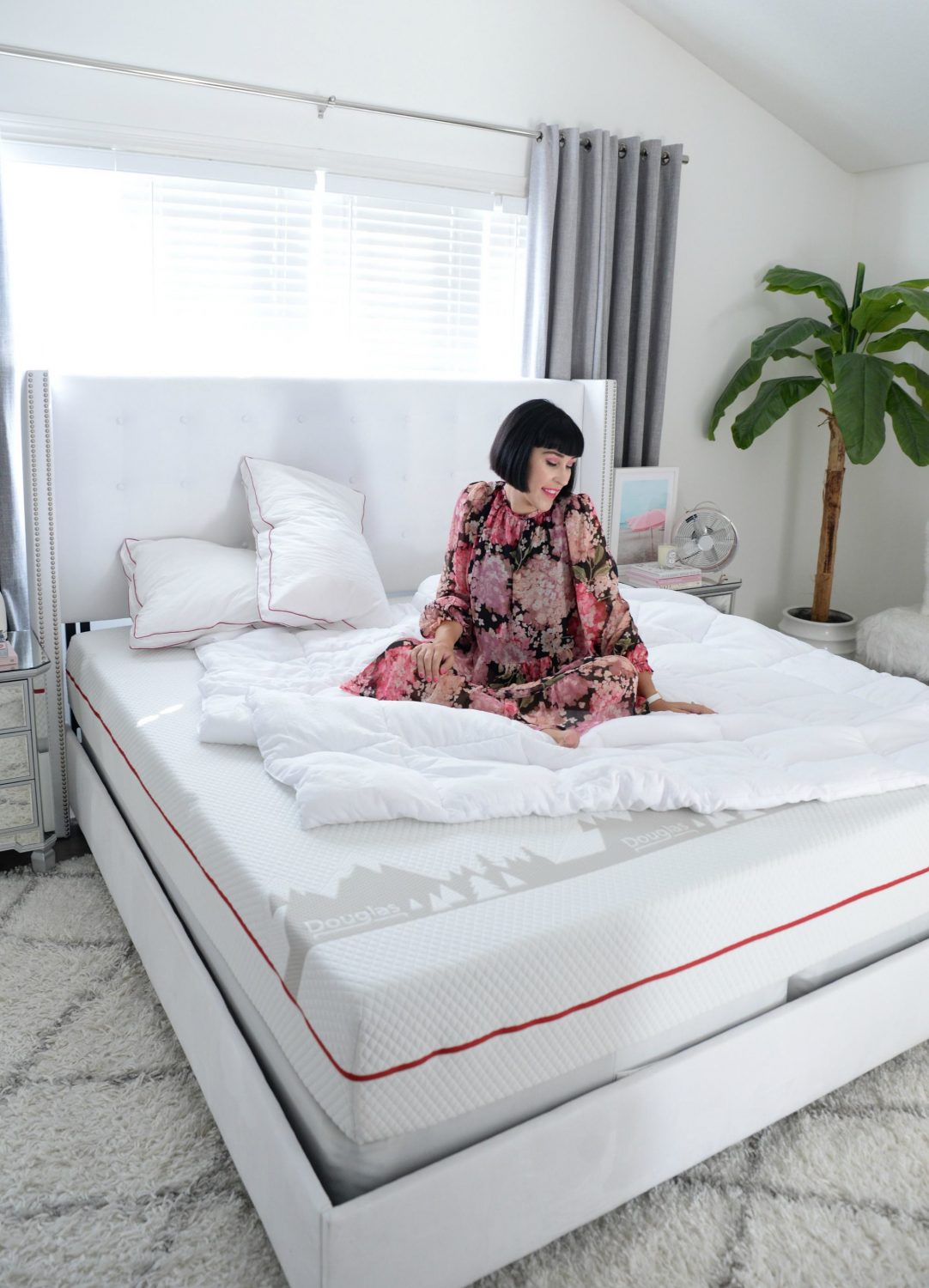 5 Things Your Bedroom Deserves
It's no wonder a bedroom is one of the most important selling features when it comes to selling/buying a home. Since we spend a third of our life in bed, our bedroom better encourage sleep and relaxation. Being well rested has shown to benefit the immune system, improve mental health and even encourage weight loss. It should be a place where you can relax and unwind. A cozy sanctuary where you can escape from the rest of the world with a good book, a hot cup of tea or even enjoy your partner's company. Having the right items in your bedroom can be the difference between feeling rejuvenated, after a long and hectic day, or adding more stress to your day with unnecessary clutter. A bedroom is more than just a place you rest your head at night. There are a few simple things you need in your space to instantly transform your sleeping area into a dreamy retreat.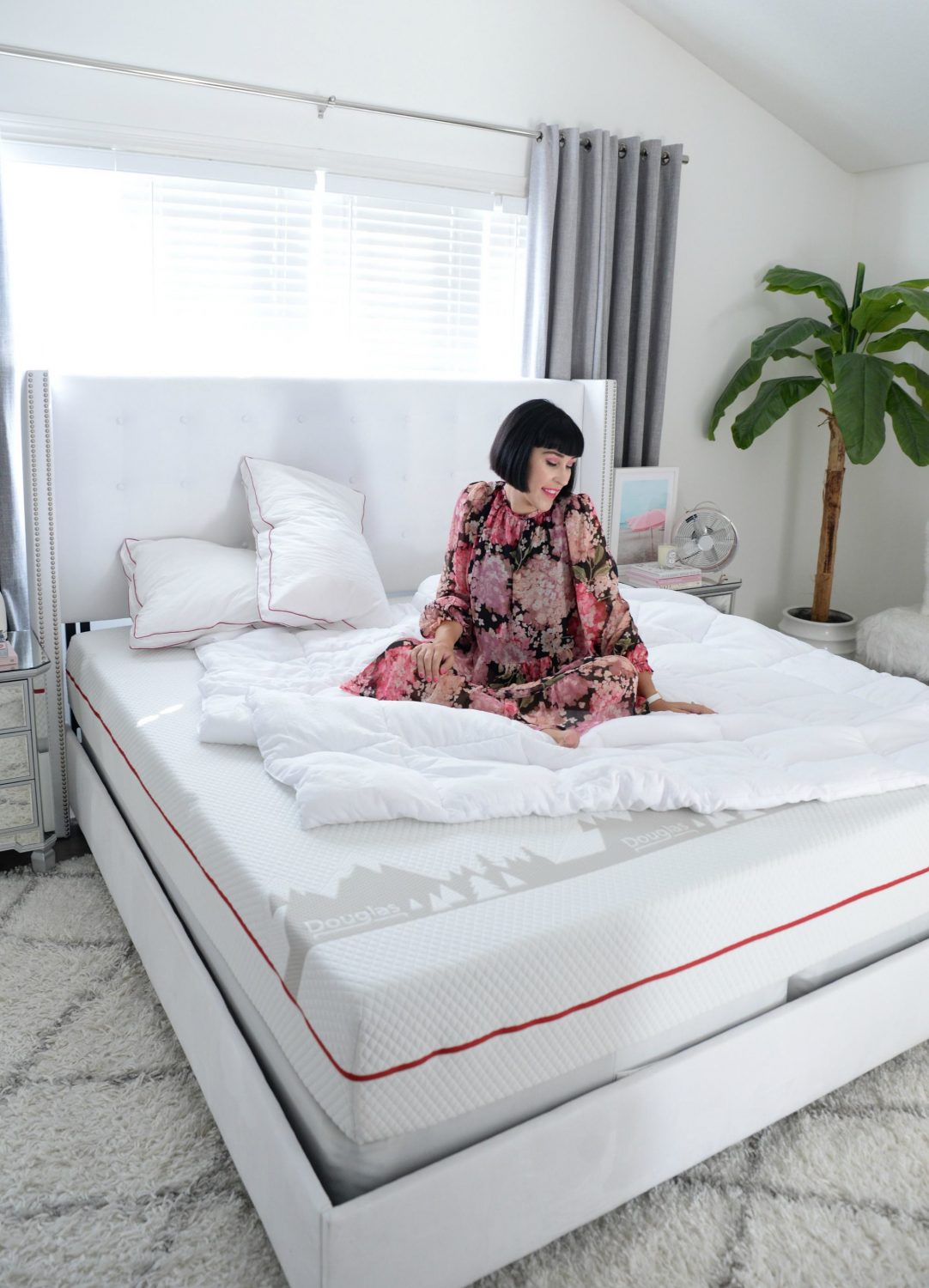 The first thing your bedroom deserves and desperately needs, is a good mattress. If you're not getting enough REM sleep, and waking up feeling tired, you're never going to appreciate your bedroom. When shopping for a new mattress, there are two important things to keep in mind, good support and one that will keep you cool. The Douglas from GoodMorning.com achieves both those key factors. Its medium-firm firmness not only helps to evenly distribute the weight and contours to your unique body curves, but it also helps to relieve pressure on your lower back and neck. In my experience, it provides proper lumbar support for a better night's sleep. No more aches and pains. With its multi layer, it helps to absorb movement, providing you with the luxury of not feeling anyone moving.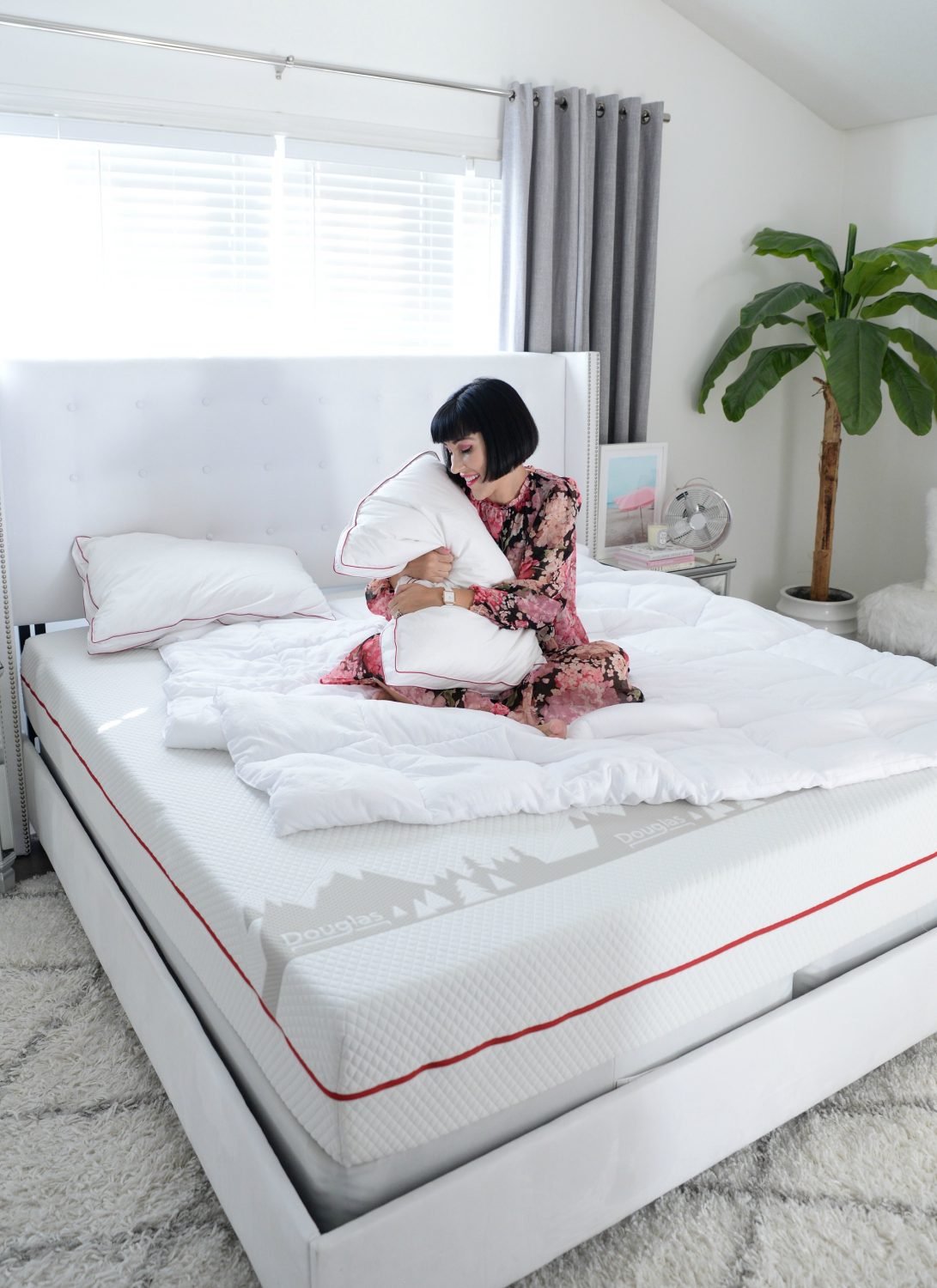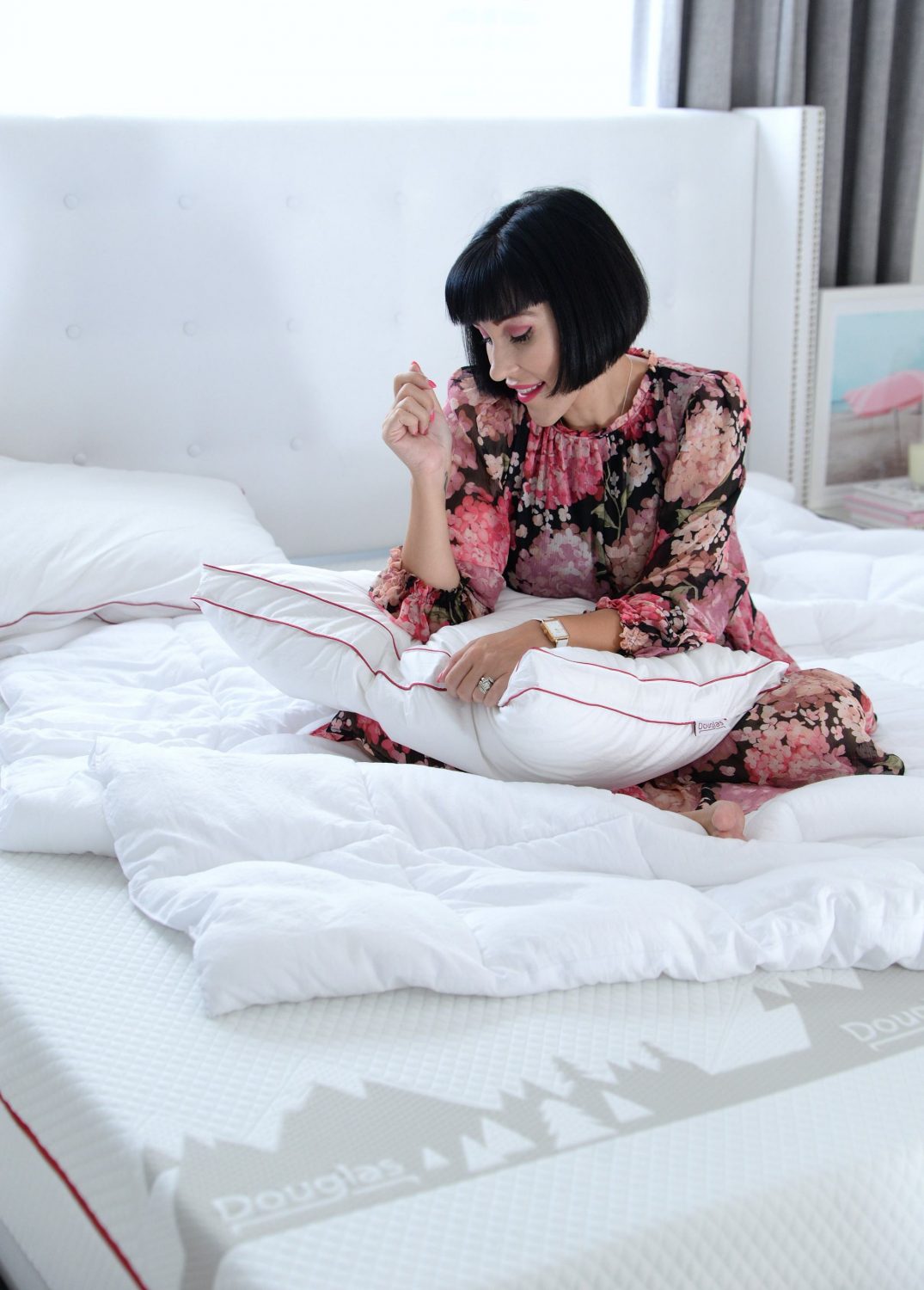 Speaking of keeping cool, The Douglas from GoodMorning.com is designed with a cooling gel foam layer, ensuring you don't wake up in a pile of your own sweat. It absorbs heat and dissipates it quickly, keeping it cool and comfortable all night. Unlike traditional cooling mattresses, that tend to feel like quicksand/ and or a waterbed, it still creates just the right amount of "bounce-back" to support your body without sinking into the mattress. Even during those slightly chilly fall evenings, it's comfortable enough to keep me cool, without leaving me freezing at the same time.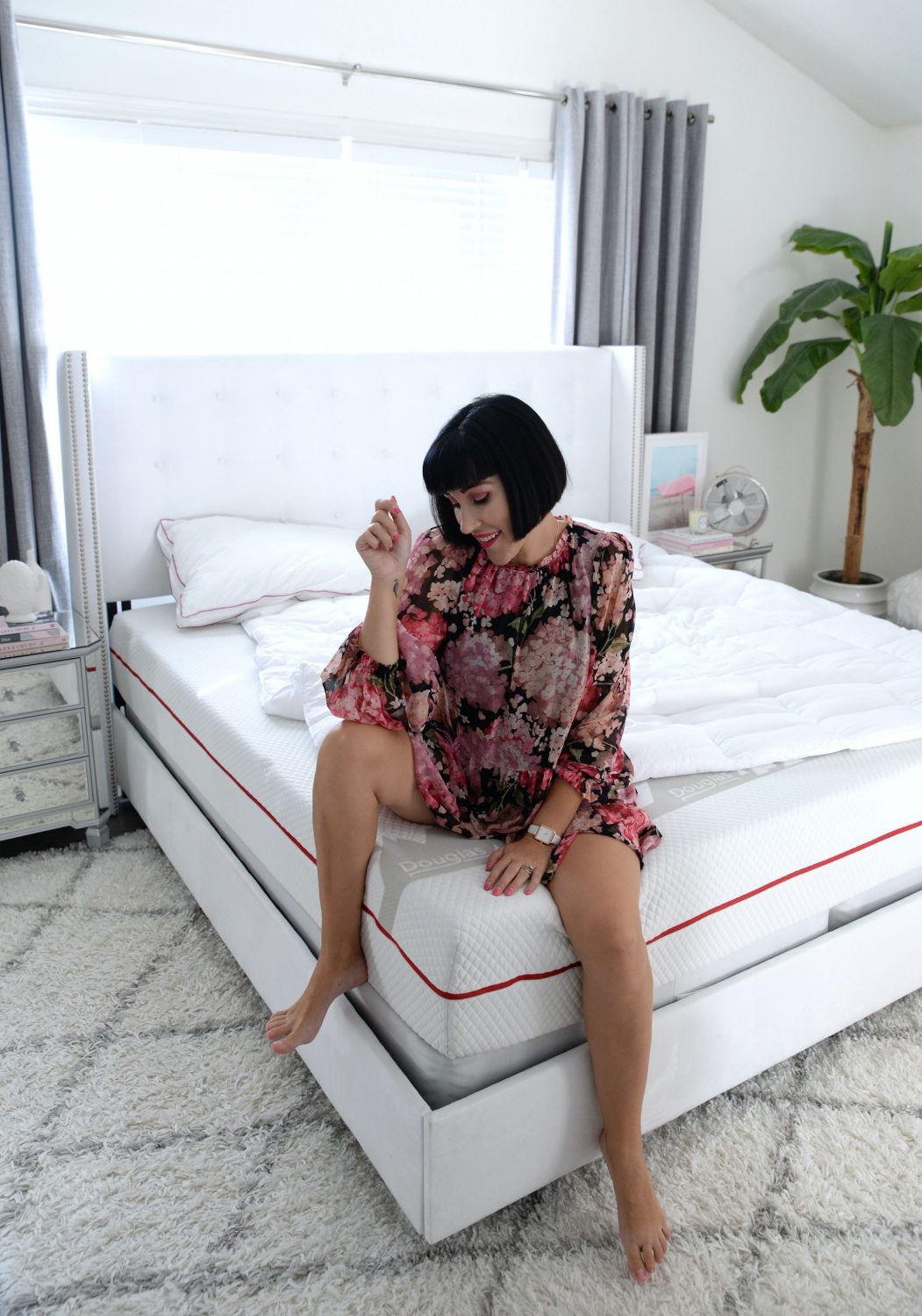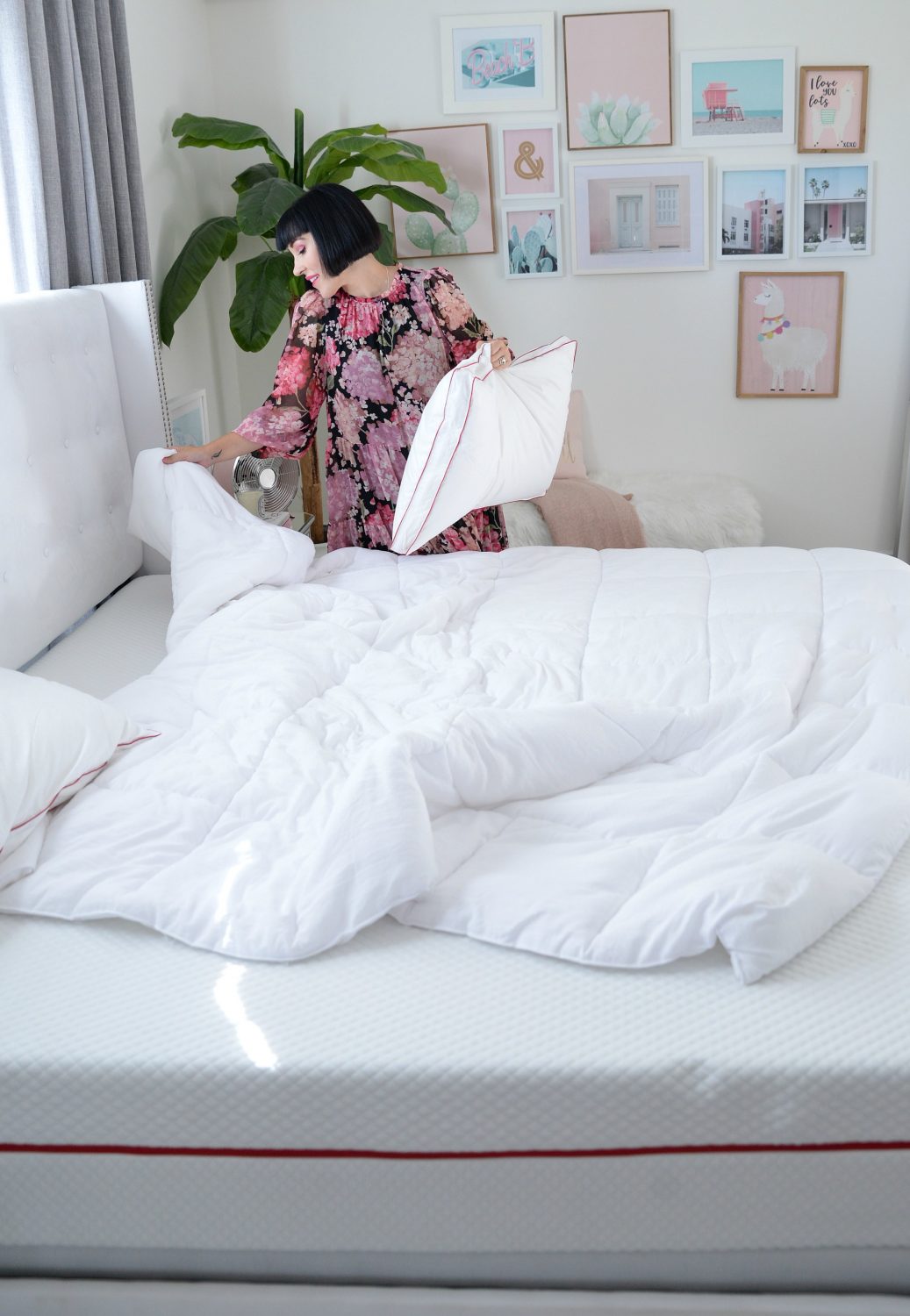 Although you probably already have a pillow, when was the last time you changed it? Ideally, you want to change it every year, or when it's no longer providing the support you need. Look for one, like the GoodMorning.com Adjustable Memory Foam Pillow, that allows you to adjust the amount of foam within the pillow. Simply remove excess memory foam if you're a stomach sleeper, take out just a tiny amount if you prefer to sleep on your back, or if you're a side sleeper, it's already at the right height. You're now guaranteed to have the support you need with the comfort level you desire.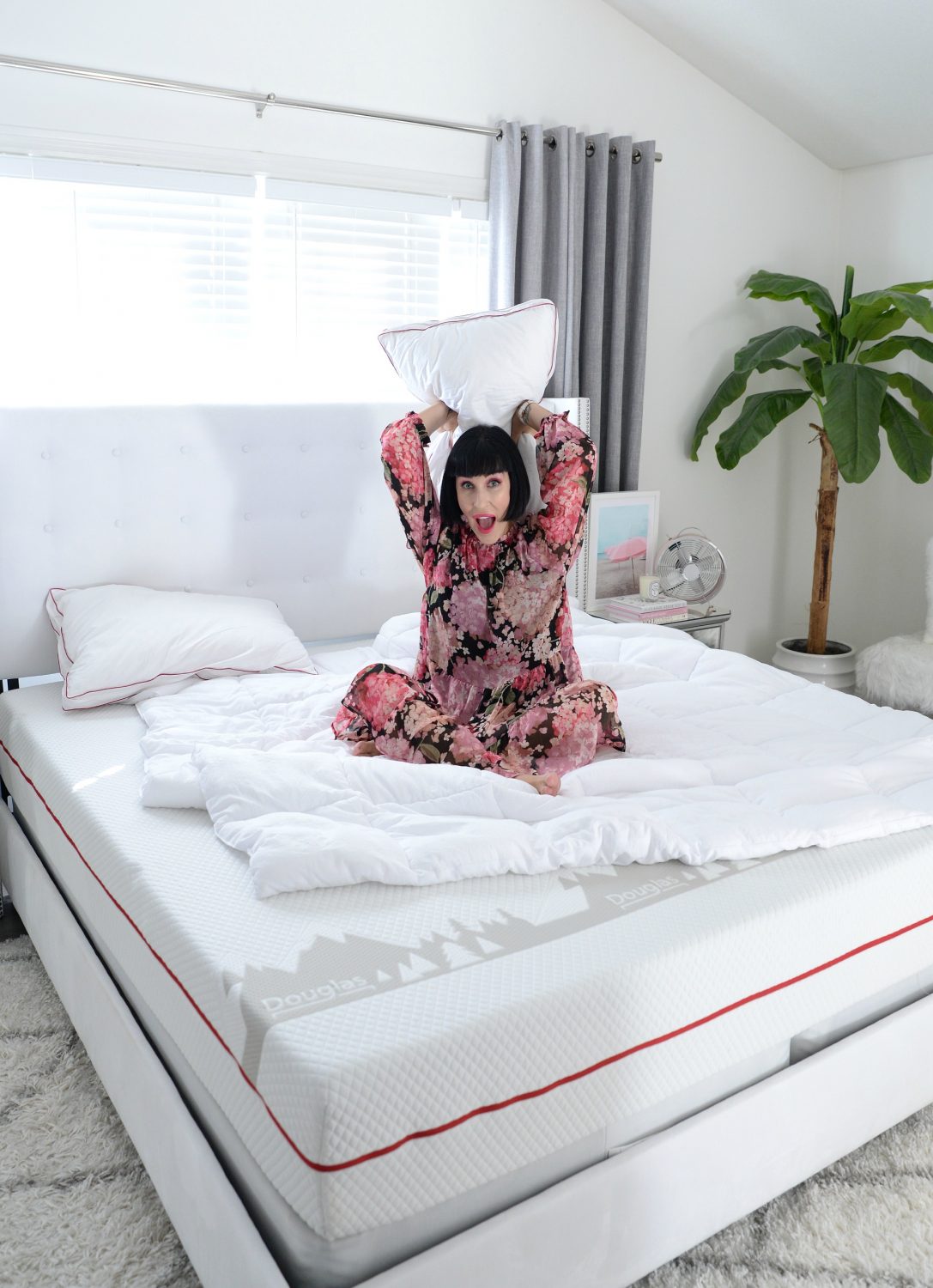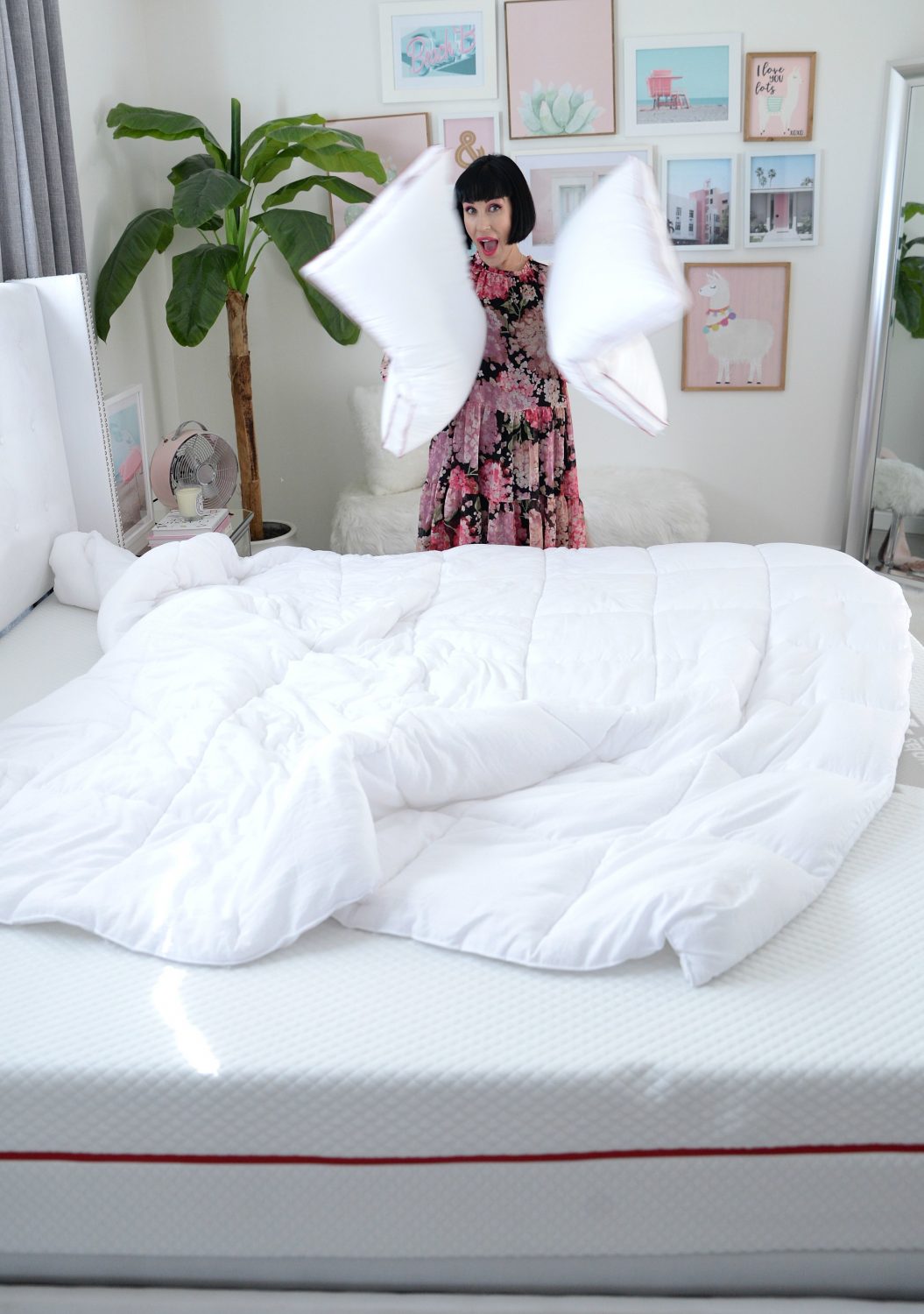 Speaking of your bed, don't just reach for any sheet that fits, invest in high quality ones.  Upgrading your sheets can make your bed feel like a mini retreat or expensive spa hotel. Try swapping out your conventional cotton sheets for bamboo or silk. Remember the higher the thread-count, the more luxurious it's going to feel.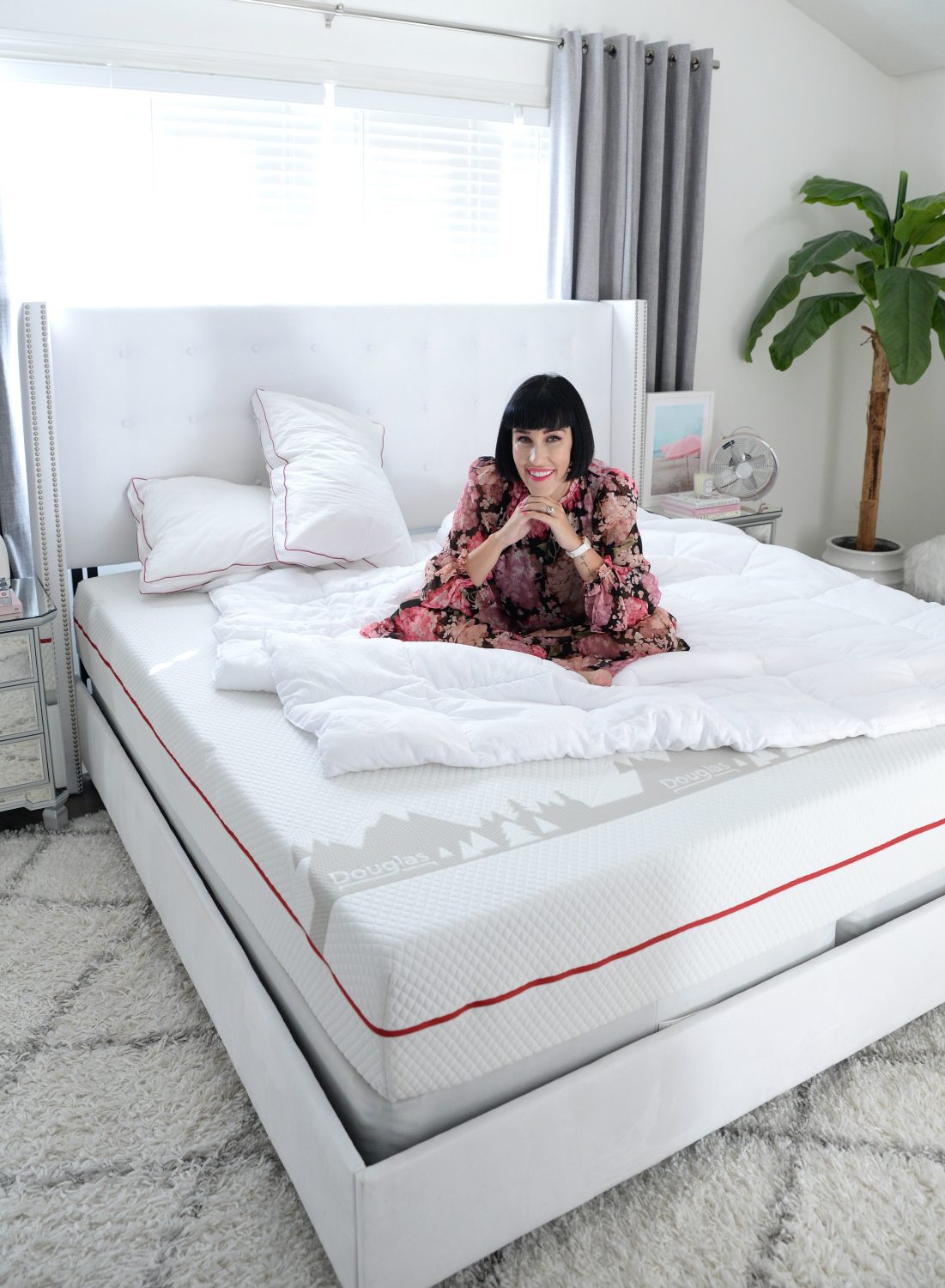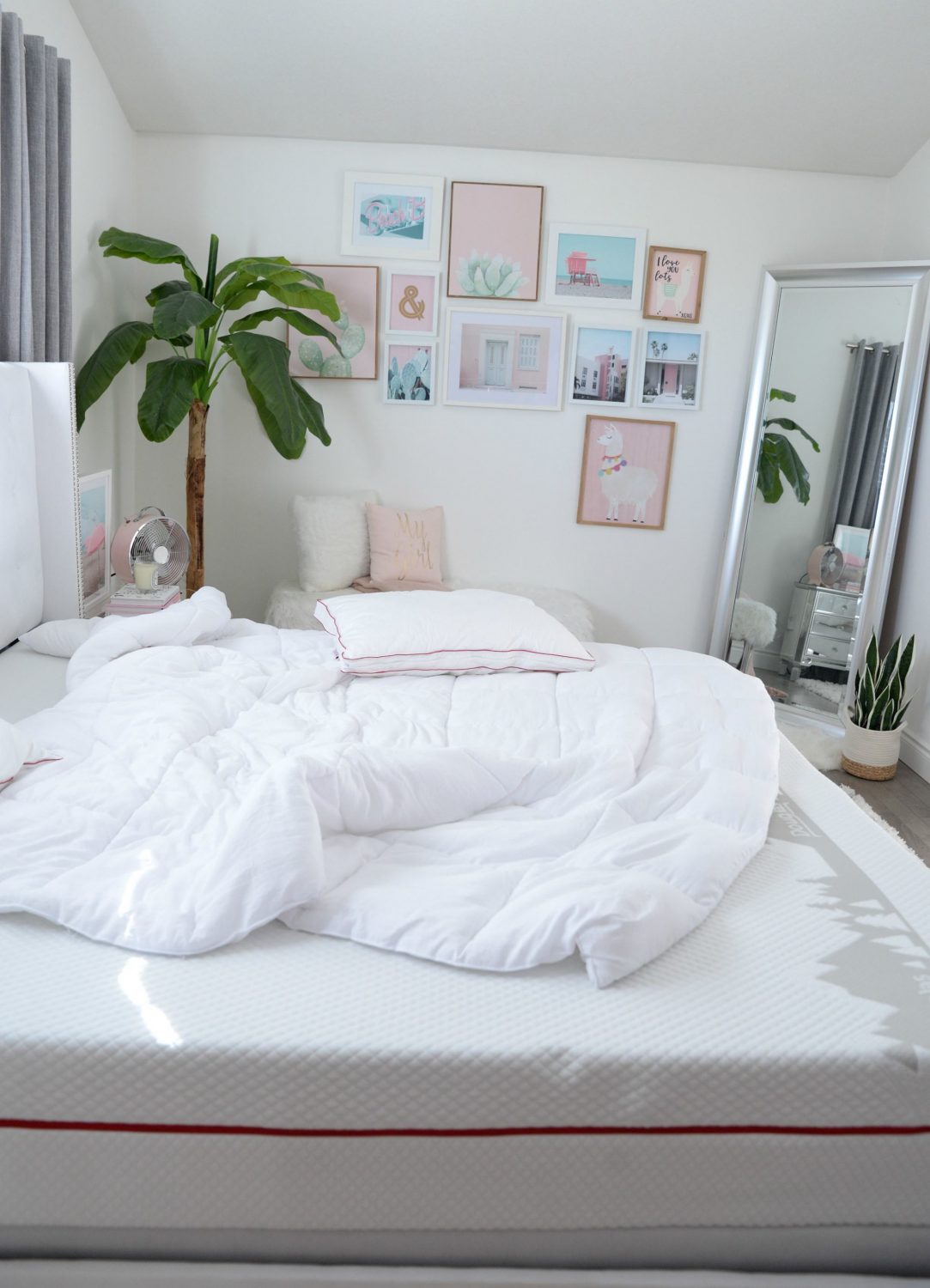 So many people struggle with falling asleep at night, let alone sleeping during the day. For those on shift work, that requires them to sleep during the day, creating a calming and soothing environment is key. An obvious obstacle to sleeping during the day is exposure to sunlight, especially if you have multiple windows in your bedroom. Blackout curtains or other thick window coverings will prevent most outside light from entering your room. Not only do blackout curtains block the light and noise, they can also reduce your energy bill. With an array of fabrics, colours, styles, textures and lengths, have fun with the curtains. Added bonus, they trap heat during the winter while keeping heat out during the summer. Don't be afraid to double up. It will create a more luxe and dramatic effect.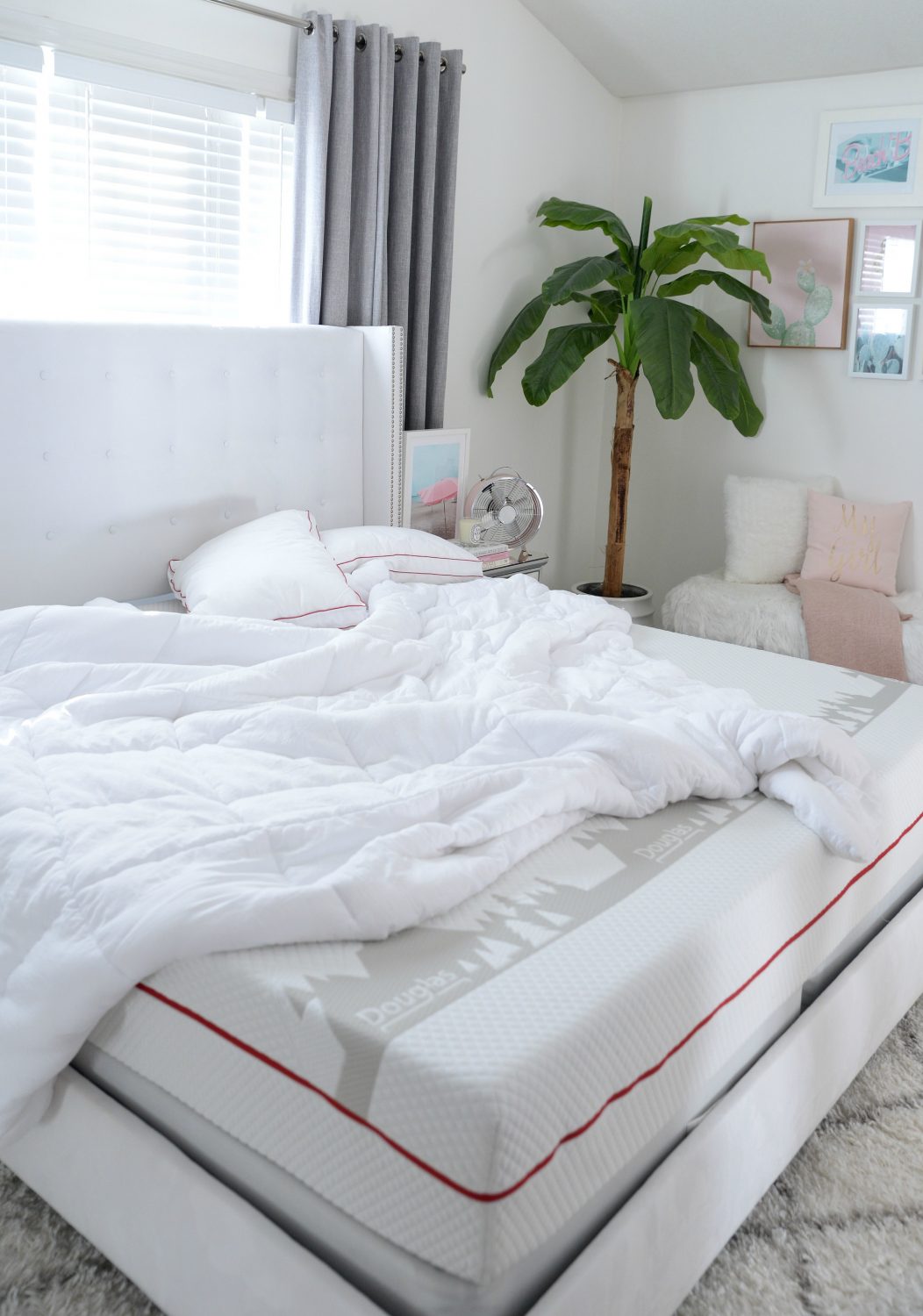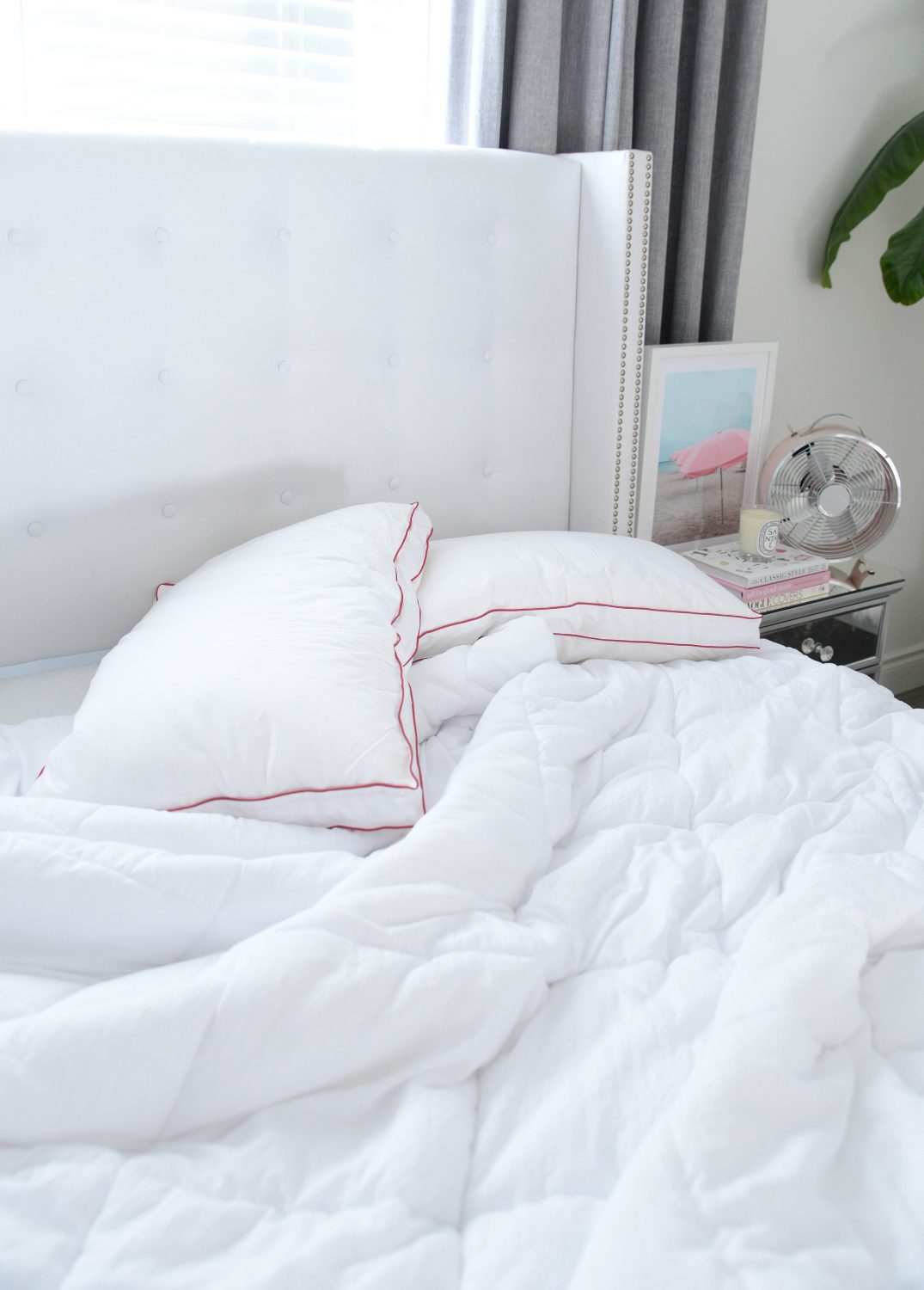 How many times have you tried to balance yourself on the edge of your bed while putting on your shoes? We've all been there. I highly suggest investing in some seating. This could be in the form of an ottoman, chair, bench or even beanbag. Having somewhere to sit (besides the bed) will be life changing. It's important to have a place to relax, whether it's talking on the phone, putting on your shoes, curled up with a blanket and a good book or having a conversation with your partner. If your bedroom has the space for it, having a place to sit is just as important as the other items in your room.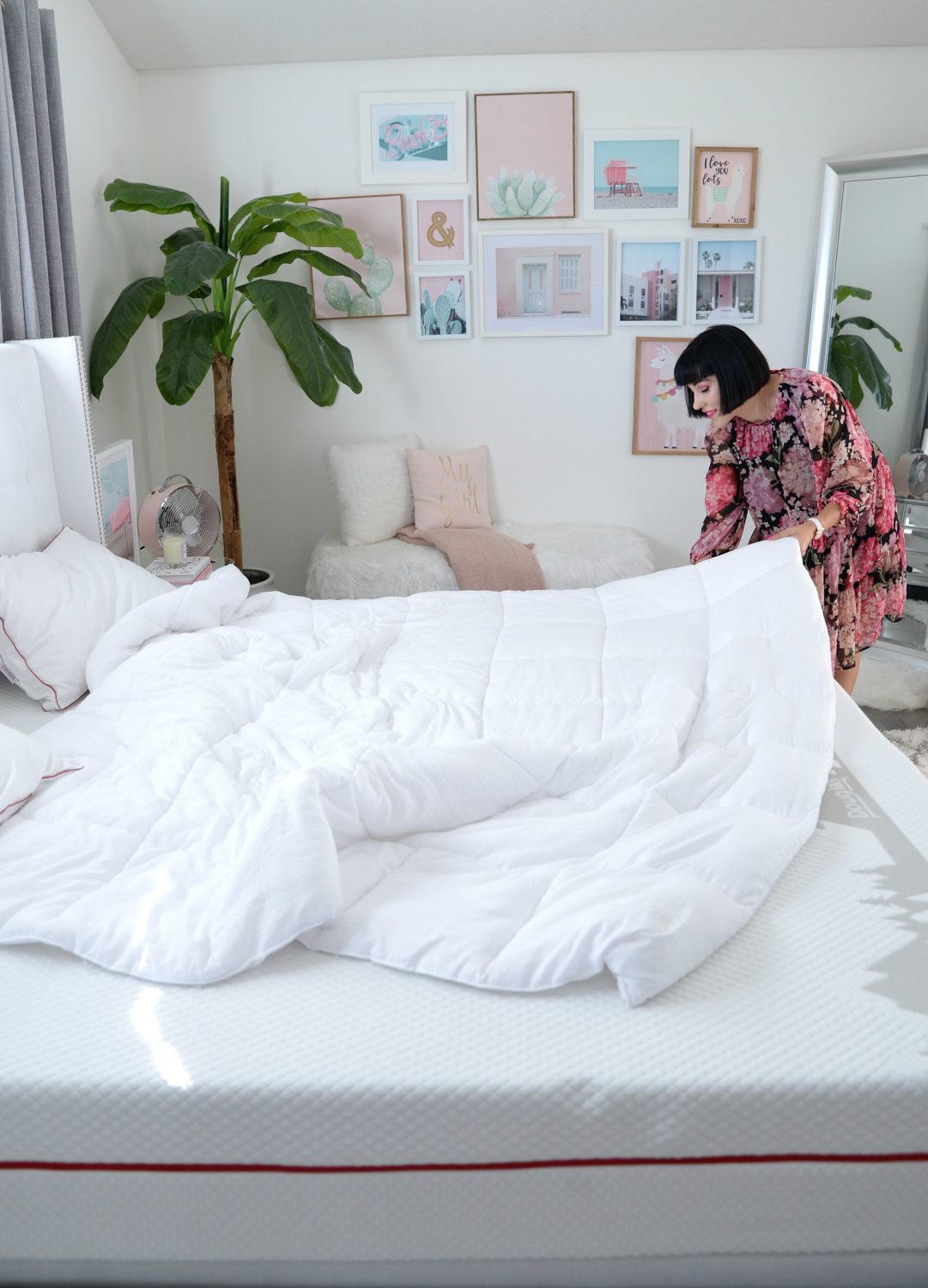 Disclosure: This post was sponsored by GoodMorning.com, but all opinions on this blog are my own. I also want to thank you for supporting the brands that support my blog.