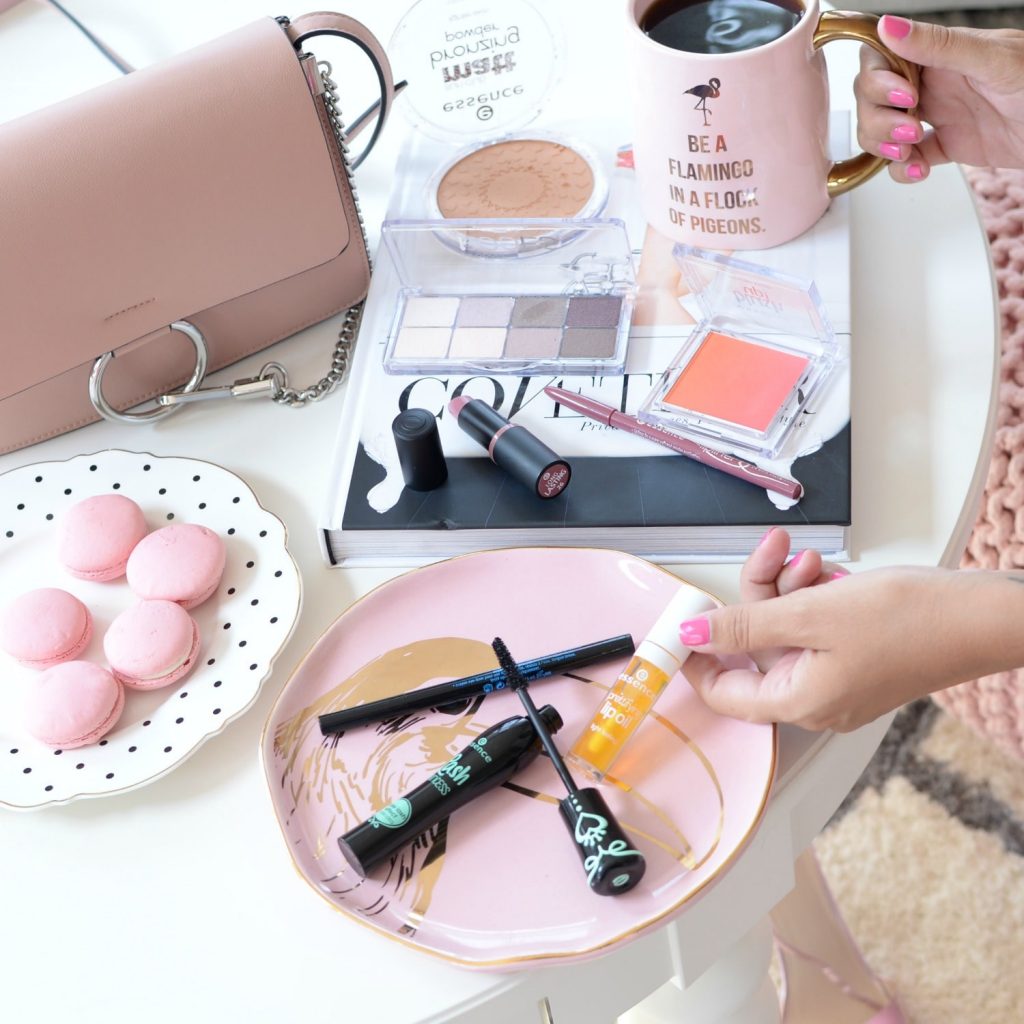 Essence Cosmetics 10 Minute Makeup Challenge
There's something about the summertime that makes me want to simplify everything. From fashion, food and makeup, I want everything quick and easy. I tend to gravitate towards loose flowing dresses, no-cook dishes or takeout, and a barely-there flawless makeup look. My makeup routine becomes less about heavy and dramatic looks and more about healthy and glowing skin. Although my morning beauty regimen in the hot summer months are quick and easy, it still manages to be perfect and flawless. Time is of the "essence" this season, which is why I rely on these quick and easy tips, paired with these uncomplicated makeup items from Essence Cosmetics.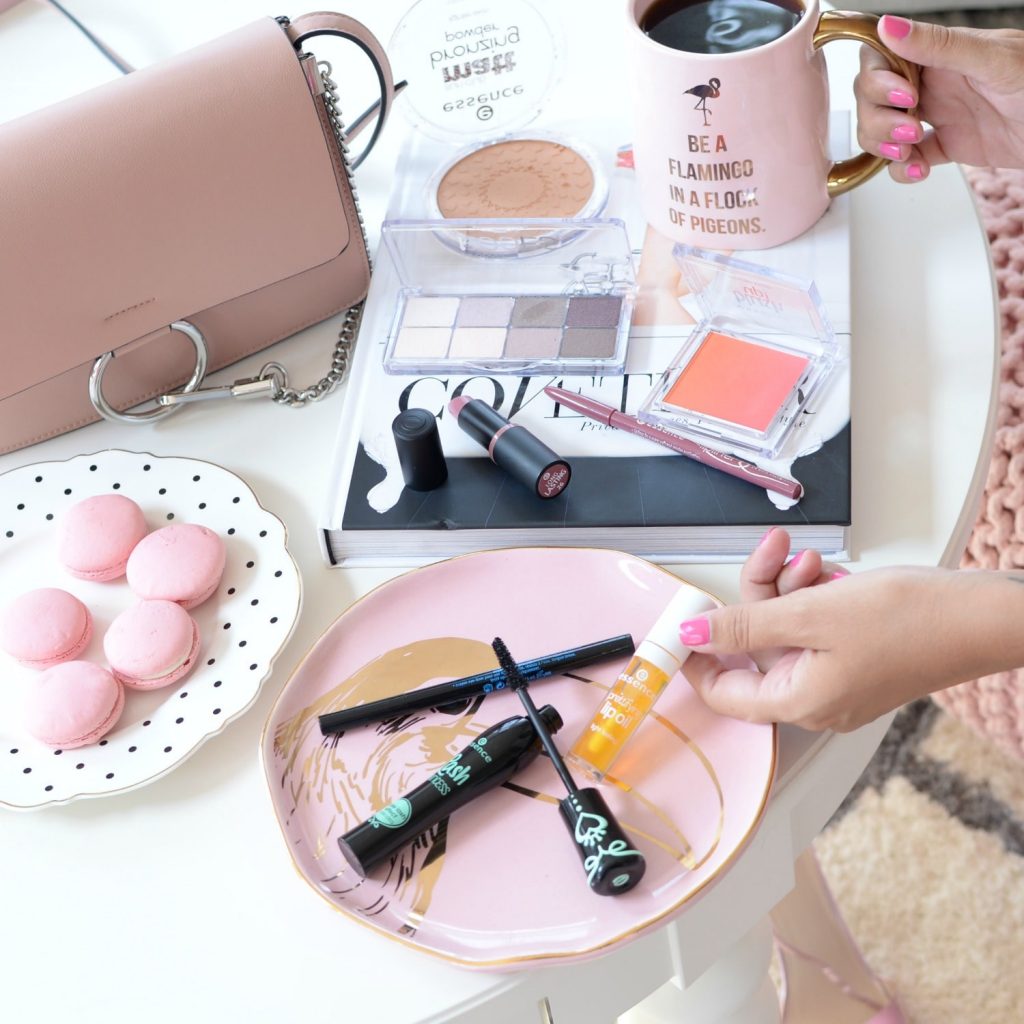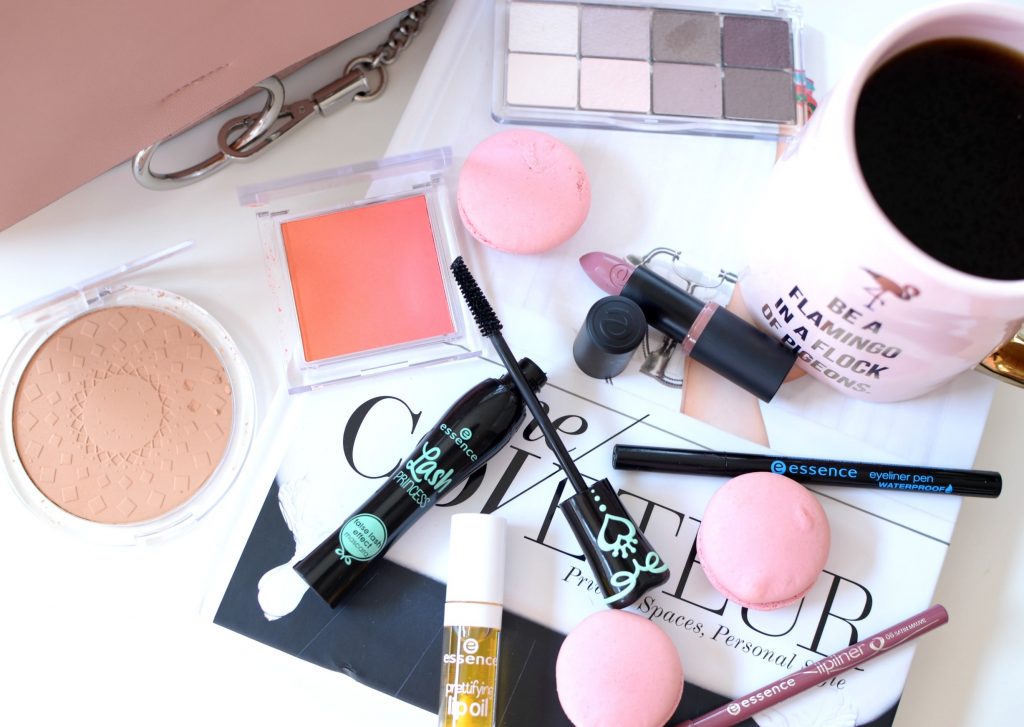 It's no secret that I love both affordable and high-end cosmetics. In the summer months, I tend to shop the drugstore more frequently (in hopes to save some money) so I can spend my hard-earned cash on fun summer activities. When I'm looking for high-quality, on-trend, yet reasonably priced makeup, I tend to reach for Essence Cosmetics. It's the number 1 cosmetic brand in the world for good reasons, not only for their unbeatable price points (ranging from $0.99 – $9.99), but for their superior formulas and unique innovations. These first-class products feel more expensive than they really are. Using only 8 simple products, and only 10 short minutes, I'm able to create this perfect heathy summertime look with ease.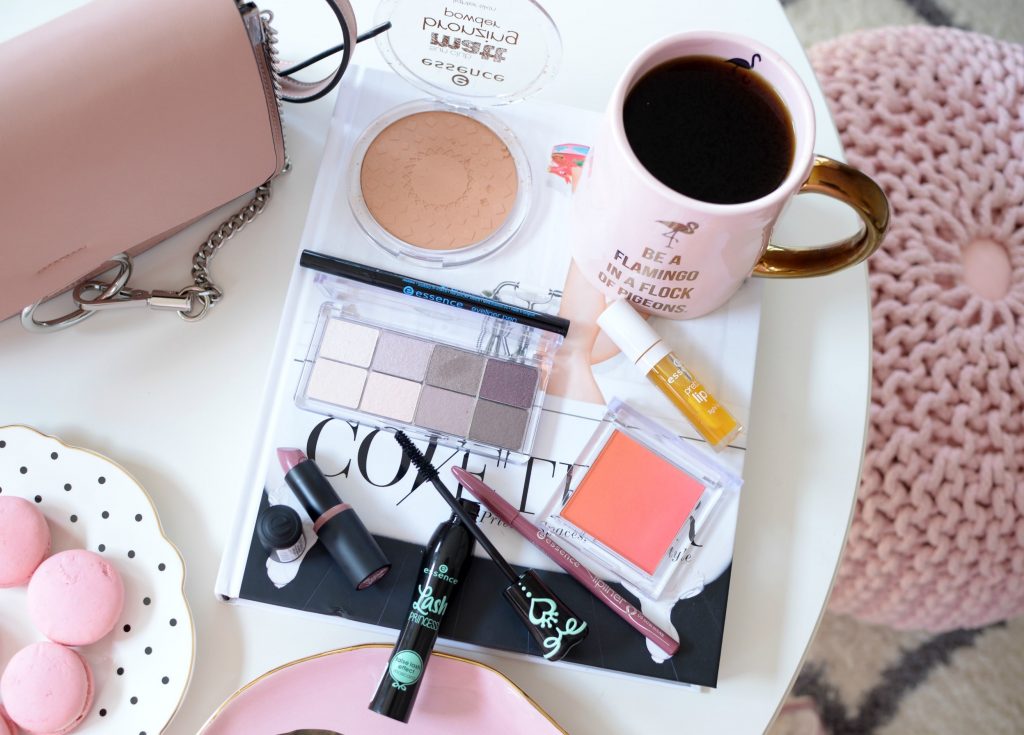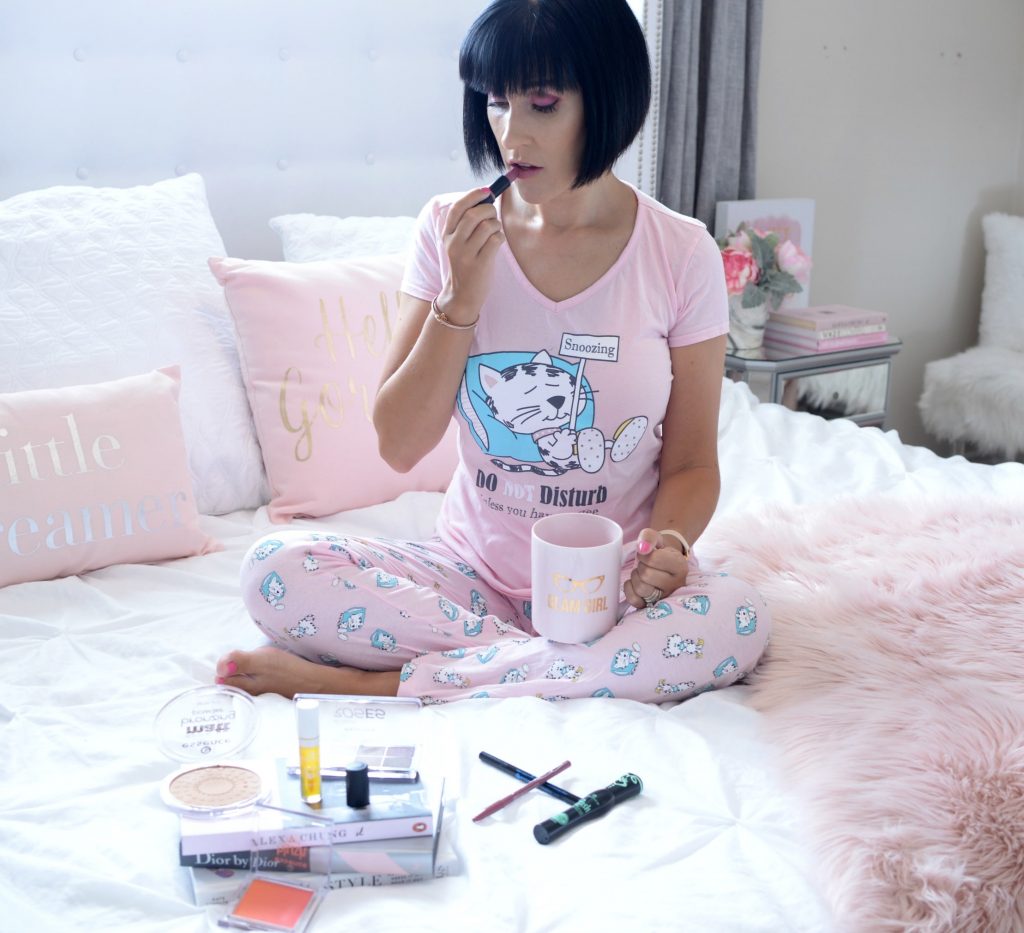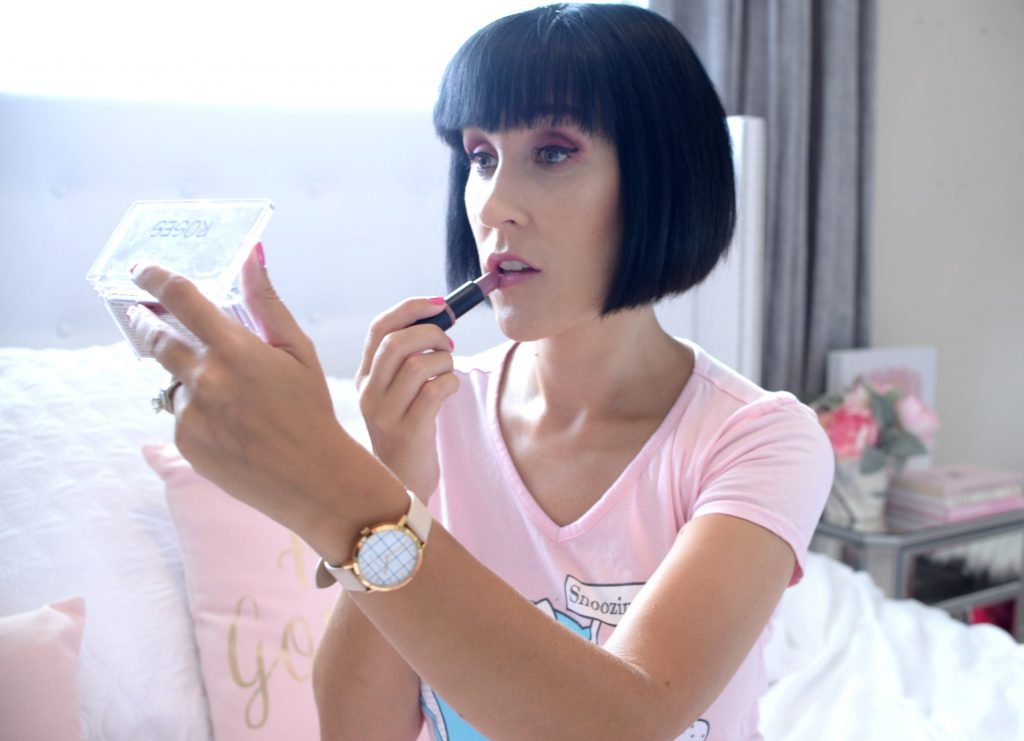 August is all about a healthy, radiant and summertime glow. A good bronzer can add depth and shadow to areas of the face, where the sun would naturally hit. Although shimmery bronzers are still incredibly trendy, they can also go horribly wrong. Essence Sun Club Matt Bronzing Powder helps to instantly create that luminous, straight out of the sun, sun-kissed glow without looking like a disco ball. For someone who applies SPF60 to her face daily, this is an excellent way to achieve some colour without the harmful effects of the sun. Apply it to both the hollows of your cheeks, down the side of your nose, around your natural hairline and jawline for a completely flawless, natural look that stays matte the entire day.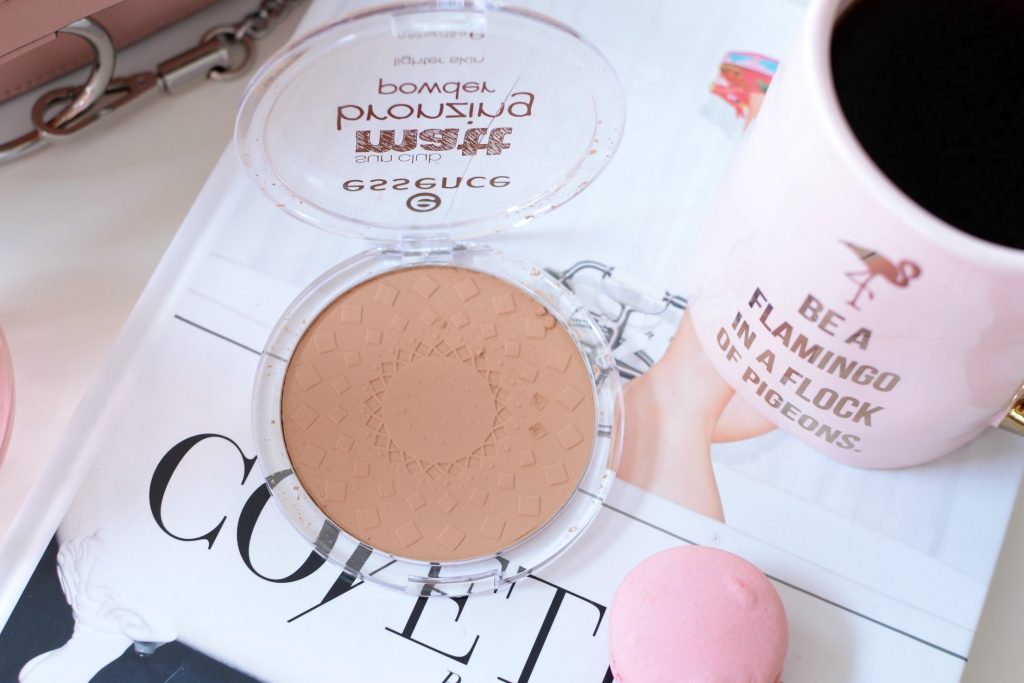 We all desire to have that perfectly flushed, rosy glow to our cheeks. In the hot summer months, not only do I want to be a bronzed goddess, but I want an extra little pop of colour on my cheeks. Essence Blush Up Powder Blush in Heat Wave is the perfect way to quickly brighten up your complexion. This fresh coral pink pairs beautifully with the Essence Sun Club Matt Bronzing Powder to achieve that fresh, bronzey, sun-kissed look. Apply a tiny amount to the apples of your cheeks and blend. This blush is heavily pigmented, so be sure to tap excess off the brush, so you don't wind up looking like a clown.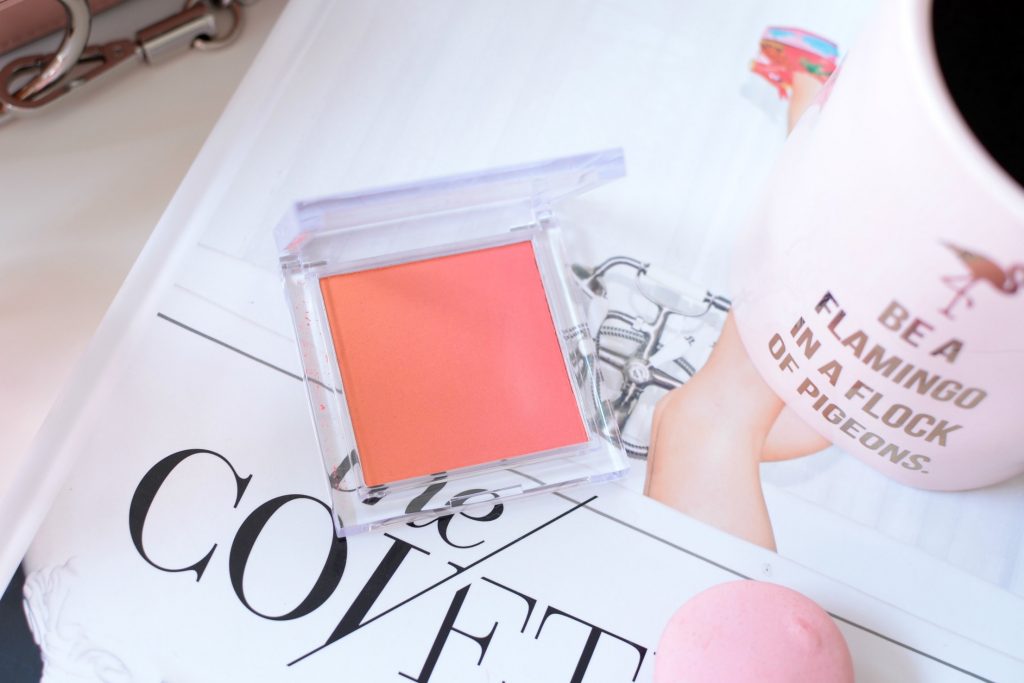 For the eyes, I tend to keep my look simple and basic in the summer. The Essence All About Roses features 8 universally flattering, neutral eyeshadows, along with fun pops of mauve, purples and pinks to provide an unexpected twist to a traditional nude palette. With both warm and cool shades, in both shimmery and matte shades, this palette can achieve several different looks. Whether day or night, work or play, these shades help to create both neutral and vivid eye looks, without looking too overpowering or intimidating. Intensely pigmented, blendable and long-wearing, this palette is ideal for all events, occasions and every day life.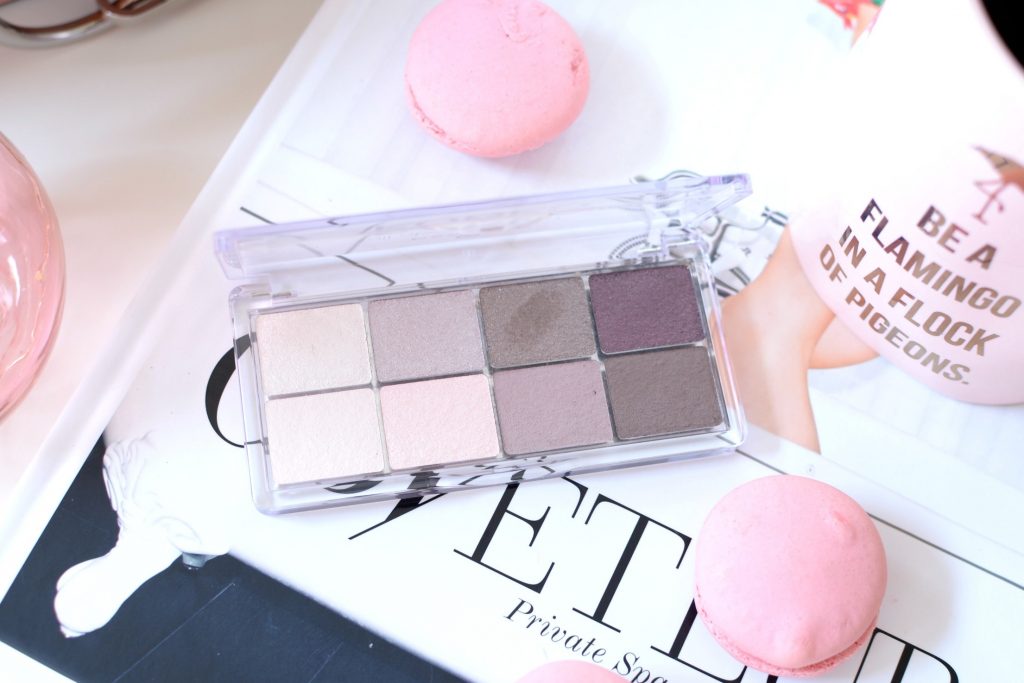 I can skip a lot of beauty items when I'm in a rush, but mascara isn't one of them. No matter your end makeup look, a mascara is key in keeping you looking bright-eyed and wideawake. A good mascara can create the illusion of wide-awake eyes and give you that oomph you need in the AM. The adorable evening gown design packaging drew me into the Essence Lash Princess False Effect Mascara, but its incredible false-lash effect is what leaves me coming back for more. Its unique and iconic shape wand helps cover each and every single lash in an extremely intense, black formula. Not only does it provide dramatic length and volume, it effortlessly achieves thickness and fullness for a wide-eye look without falsies. It dries quickly, yet still provides ample time to apply a second coat without looking clumpy or spider-like. Say goodbye to time consuming and expensive fake lashes, and achieve the same bold and dramatic false-lash effect with this mascara.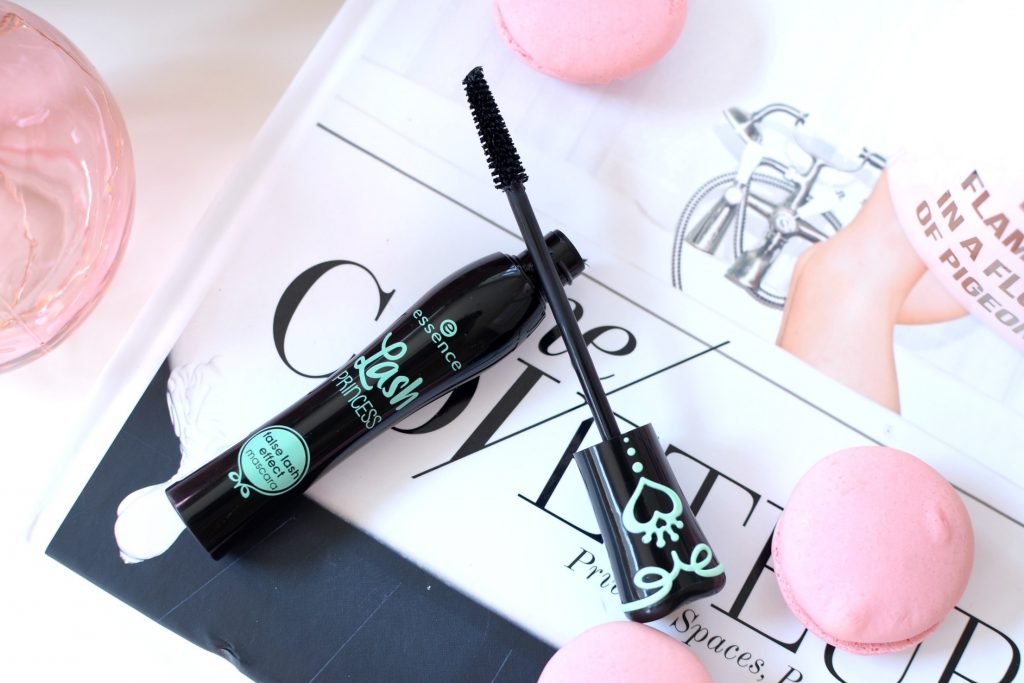 To tie my entire eye look together, I reach for the Essence Waterproof Eyeliner Pen regularly. It features a felt-tip applicator that allows for accurate and precise styles with ease. It is smudge-proof, budge-proof and waterproof, no matter how hot and humid or wet and rainy the weather gets. This liner will withstand all the elements with ease. Its silky smooth and velvety texture glides across the lid with ease, never pulling or tugging on the skin. It blends out easily, to achieve that smudgy and messy look, but once set and dry, it stays put the entire day. It's intensely pigmented, truly opaque and provides a jet-black finish in a single swipe. Bold, dramatic lines that do not require a lot of work is exactly what I'm looking for in the summer.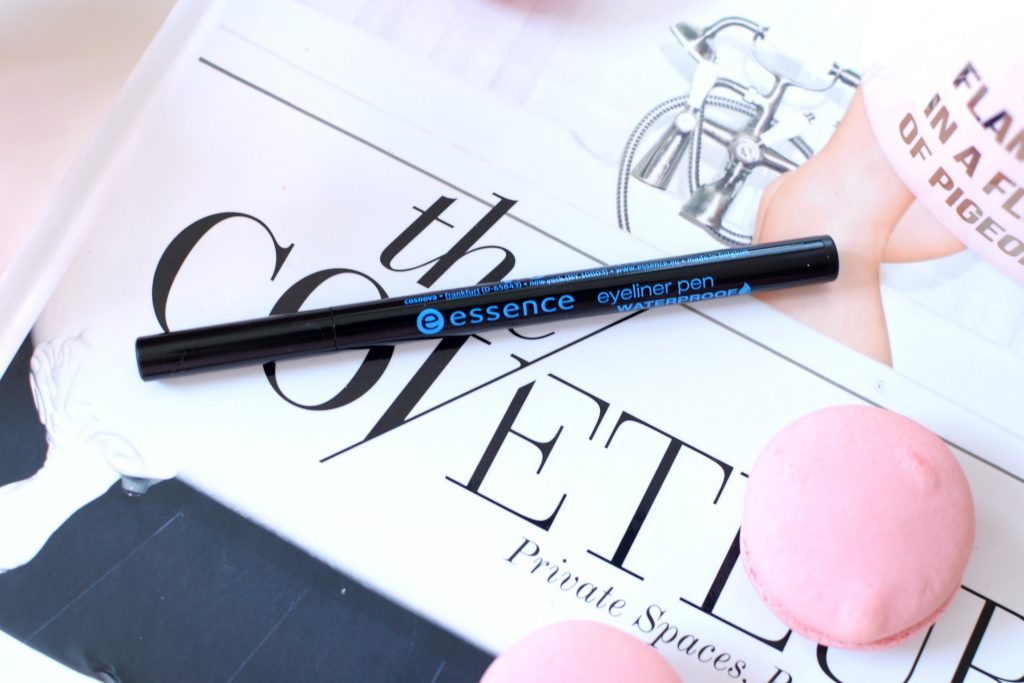 Even though it's hot and humid out, that doesn't mean we can neglect our skin. When your lips are feeling parched, hydration is key. Essence Prettifying Lip Oil is a lightweight, non-sticky lip treatment that combines the wonderful benefits of jojoba oil to treat, nourish and hydrate your lips. It helps to instantly moisturize and condition the lips, leaving them feeling silky smooth and soft. Its unique gel-like texture is easy to apply, provides a natural healthy and shiny, high-gloss finish that works beautifully under your favourite lipstick.  It features a fresh, sweet, honey aroma that is perfect on a hot summer day. It helps to enhance your natural lips for kissable soft lips that lasts all day.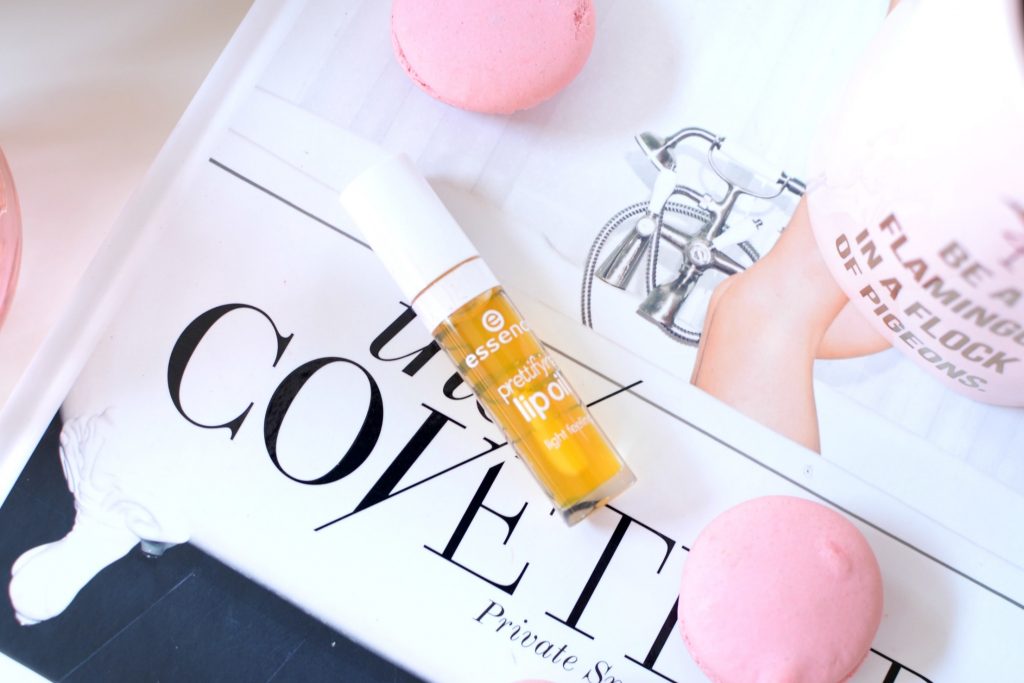 The key to accomplishing a bold summer lip is to colour outside the line with a good lip liner. Essence Lipliner in Satin Mauve helps to line the lips to ensure your colour won't bleed or feather outside the line. You can fully fill in your entire lip to help the lipstick adhere to the skin better and wear more evenly throughout the day. This will also help to prolong the wear time and really make your lipstick shade pop. Start in the centre of your lips and work your way outwards. As your lipstick shade starts to fade, you won't be left with a tell-tare ring of lipstick around your mouth. Its rich and creamy formula helps to accurately trace the contours of your lips and helps to naturally outline your lips. Its incredibly soft texture provides intense colour payoff that doesn't pull or tug on your delicate skin. In a single swipe, you can achieve intensely pigmented colour that wears for upwards of 6+ hours.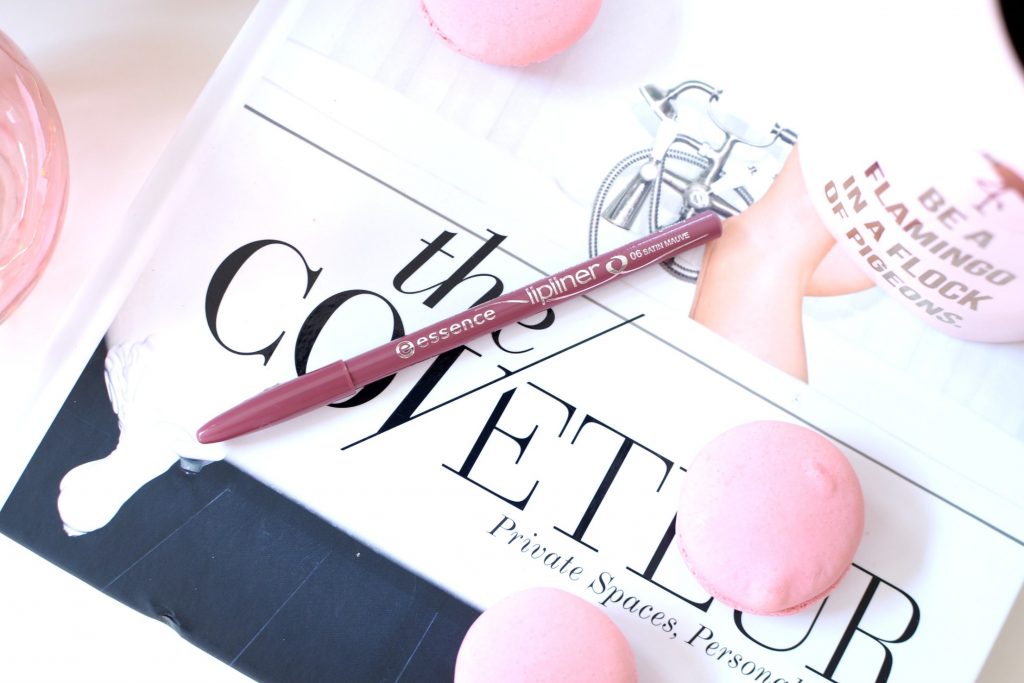 As much as I love bold pink and red lips, sometimes these shades can be a little too finicky and fussy to work with. Nude tends to be a safe bet when you're looking for a quick and easy lippie, but if you're looking for a slightly edgier, neutral look reach for a nudy pink. Essence Longlasting Lipstick in 26 is a no fuss, no muss lipstick that looks amazing on all skin tones (and just so happens to go beautifully with the Essence All About Roses Palette). Its incredibly light and creamy formula provides lips with intense colour payoff that lasts throughout the day without becoming dry. The shade is bright enough to add some colour to the lips, yet subtle enough that it's not competing with the rest of your look. It compliments a sun-kissed glow perfectly and is universally gorgeous on everyone.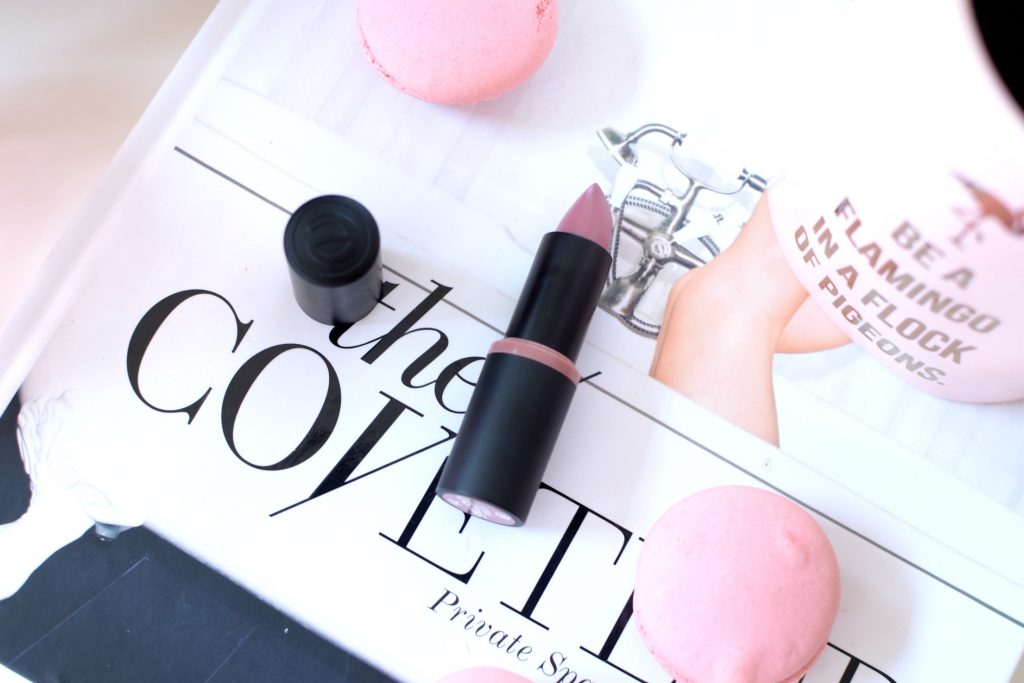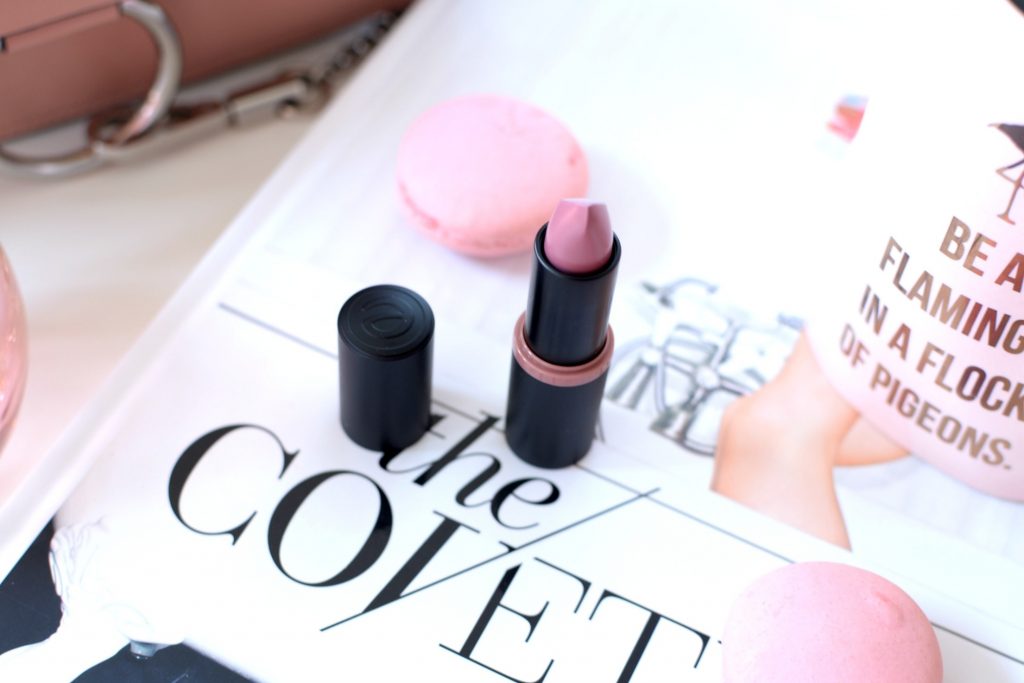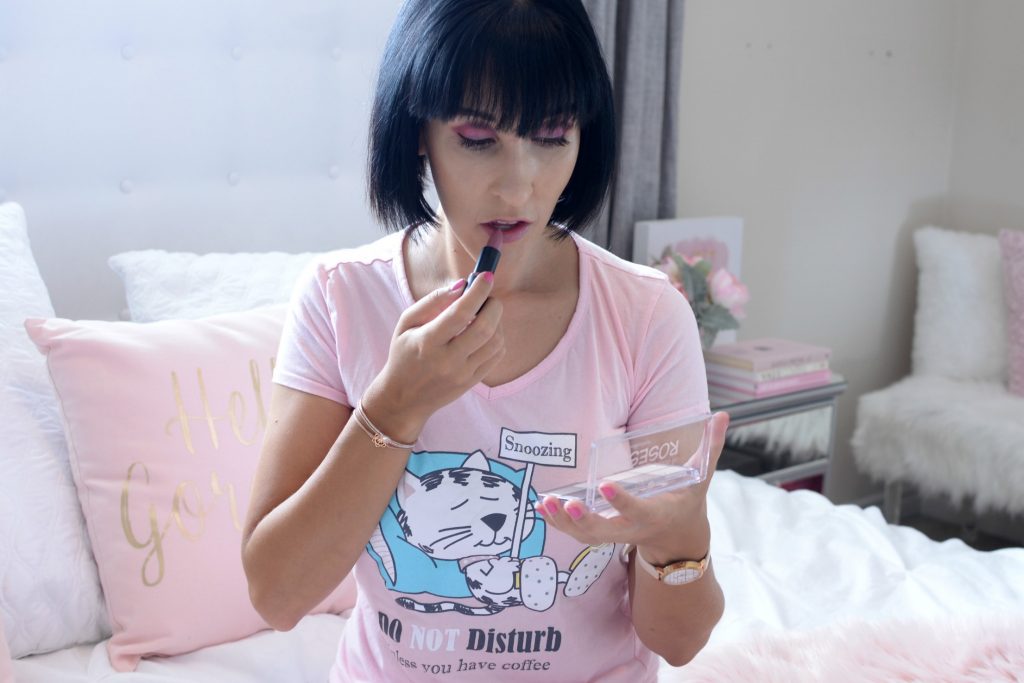 "Disclosure: This post was sponsored by Essence Cosmetics,  but all opinions on this blog are my own. I also want to thank you for supporting the brands that support my blog."