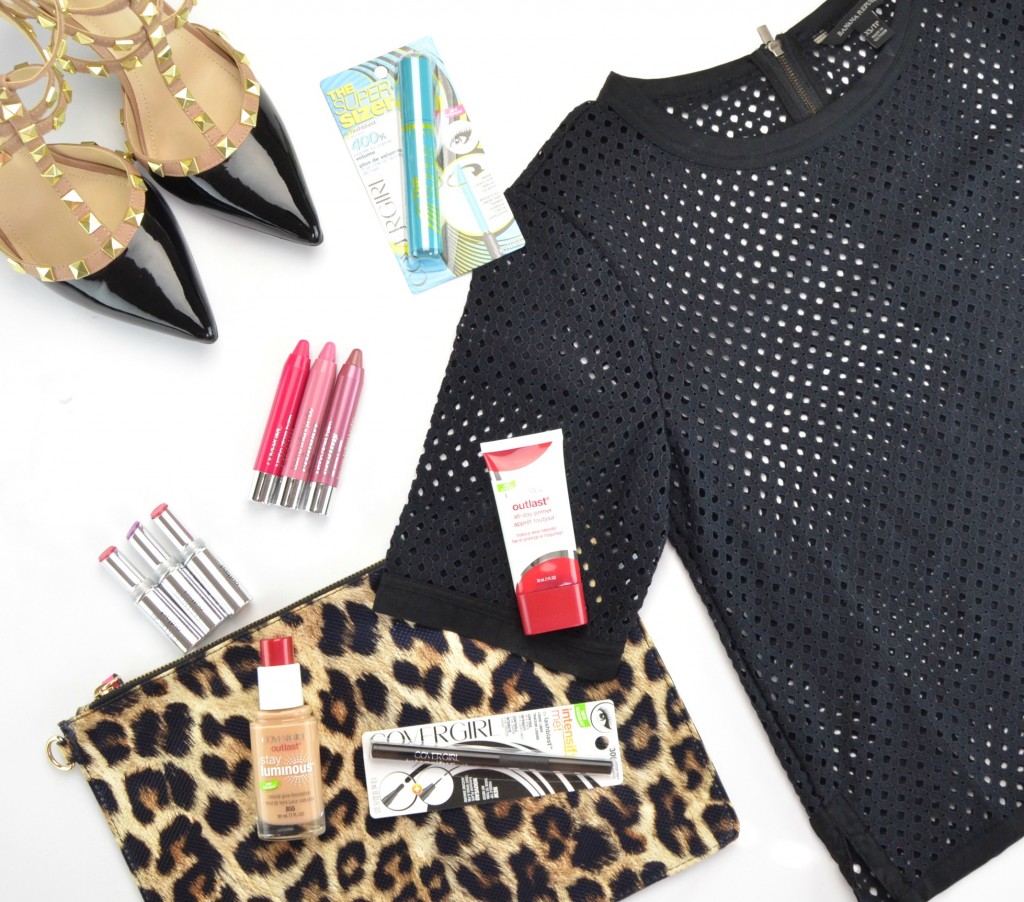 Summer 2015
If you're been following along on social media, you would have seen I'm the newest member of the Beauty United Team. What does this mean? As a new beauty influence and as a part of my affiliation with this amazing group, I'll receive new products from time to time and special access to P&G updates to share my honest opinions and reviews with you all. I attended my first Beauty United event a few weeks ago, and although I was gifted a ton of new hair care, skincare, beauty and makeup goodies, I absolutely fell in love with 5 new Cover Girl products. This new primer, mascara, liner, lipstick and lip balm have been in consistent rotation in my beauty routine these past few weeks and I couldn't wait to share them with you. I'm sure you'll find a new favourite summer treat out of these?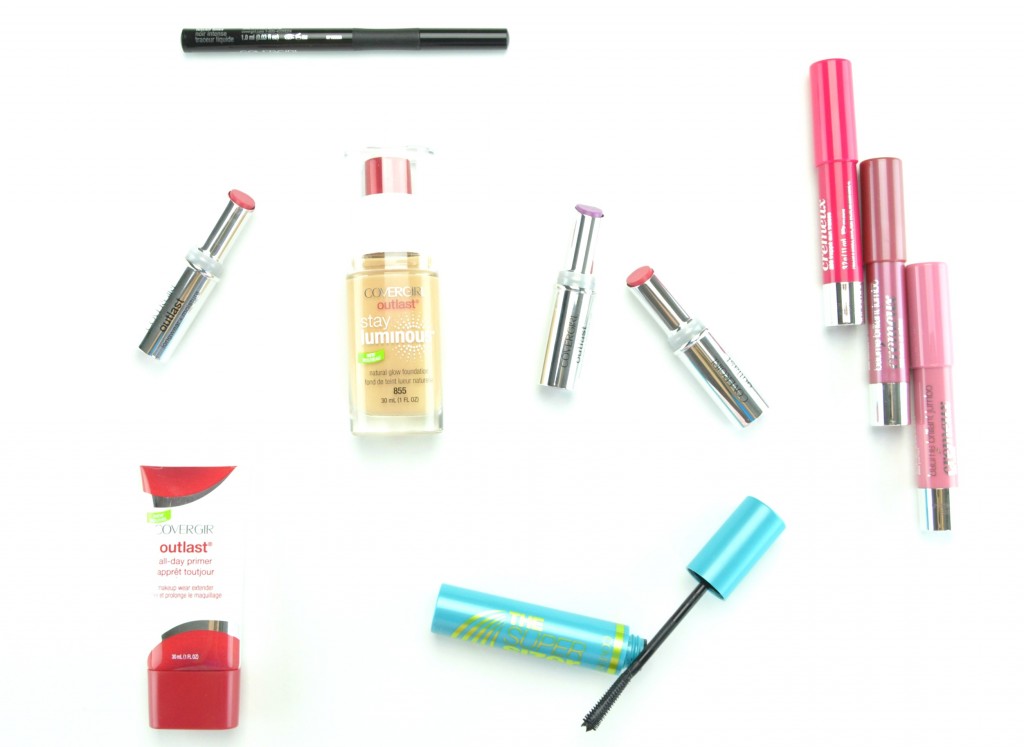 Cover Girl Outlast All-Day Primer has been my first step in my beauty routine these past few weeks. It has a gel-like texture, that's extremely hydrating, yet sets and dries to almost a satin finish. It helps to prep the skin for my foundation, while adding a ton of moisture back into my dry skin, while absorbing excess oil that may occur in these hot, humid months. It does a decent job at minimizing enlarged pores, while reducing redness around my nose. It's unique and almost creamy texture does a wonderful job at smoothing out any imperfections, while providing a smooth and flawless canvas for my makeup. It helps prolong the wear time of my foundation, without feeling too heavy or clogging pores. It doesn't feel greasy or oily and actually helps to make my blush and bronzer more vibrant. Although I think it's suitable for all skin types, those with dry skin, like mine, will appreciate its hydration formula. It retails for $14.99.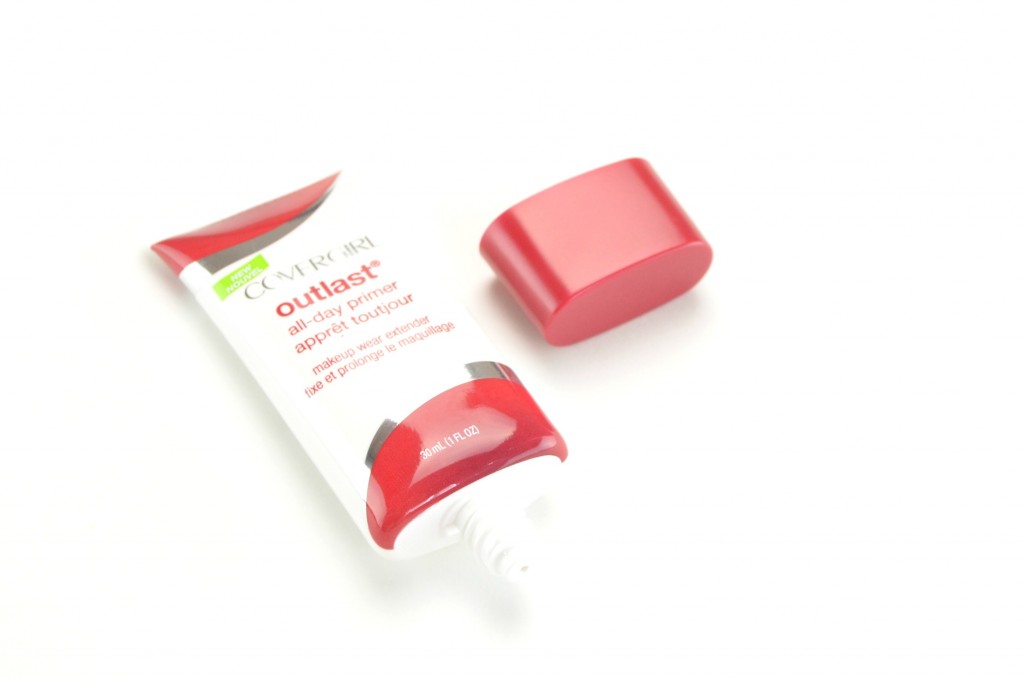 Cover Girl Super Sizer by Lashblast Waterproof Mascara instantly provides 400% more corner-to-corner volume for fanned out, full lashes in a few simple coats. You simply twirl the flexible and blendable wand as you apply the mascara to your lashes for super-sized length and volume. It's slightly longer and spiky bristles allow you to comb through each lash, without clumping, to coat each and every single lash with an intense black formula. It's lightweight, wax and clay, polymer base texture allows you to effortlessly build and apply several coats, without becoming spidery or goopy. It also takes a few minutes to set and dry, allowing enough time in between coats to apply as many layers as you like. It gives incredible length with a somewhat fluttery, almost butterfly look, while holding a curl. It never looks or feels stiff or crunchy, nor does it flake, smudge or budge throughout the day. You'll need a good oil-based makeup remover to remove it at the end of the day. It retails for $9.99.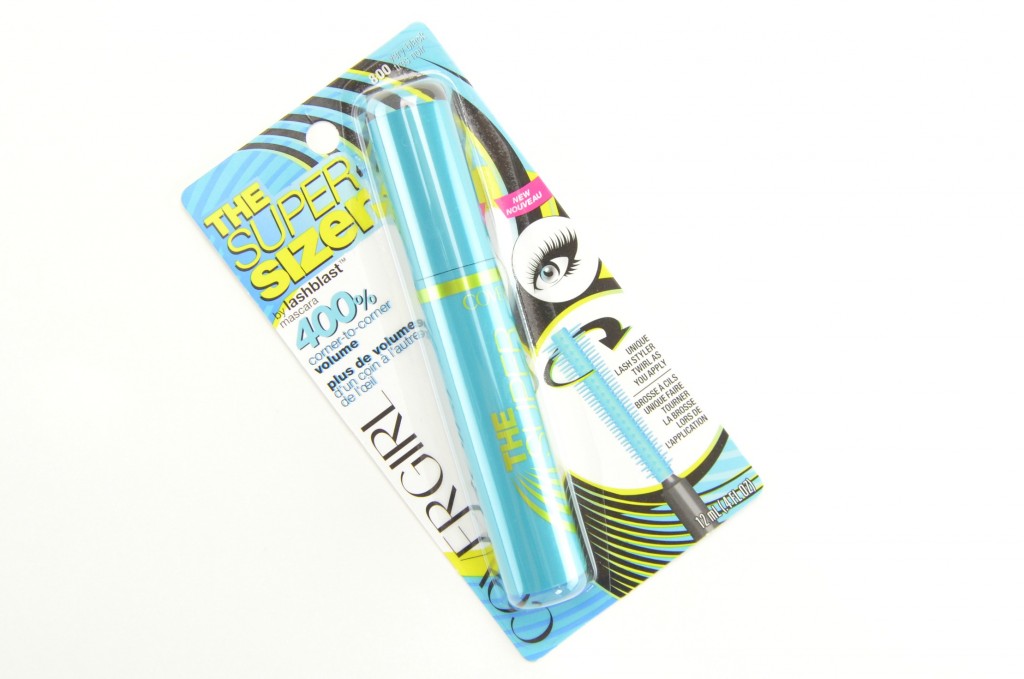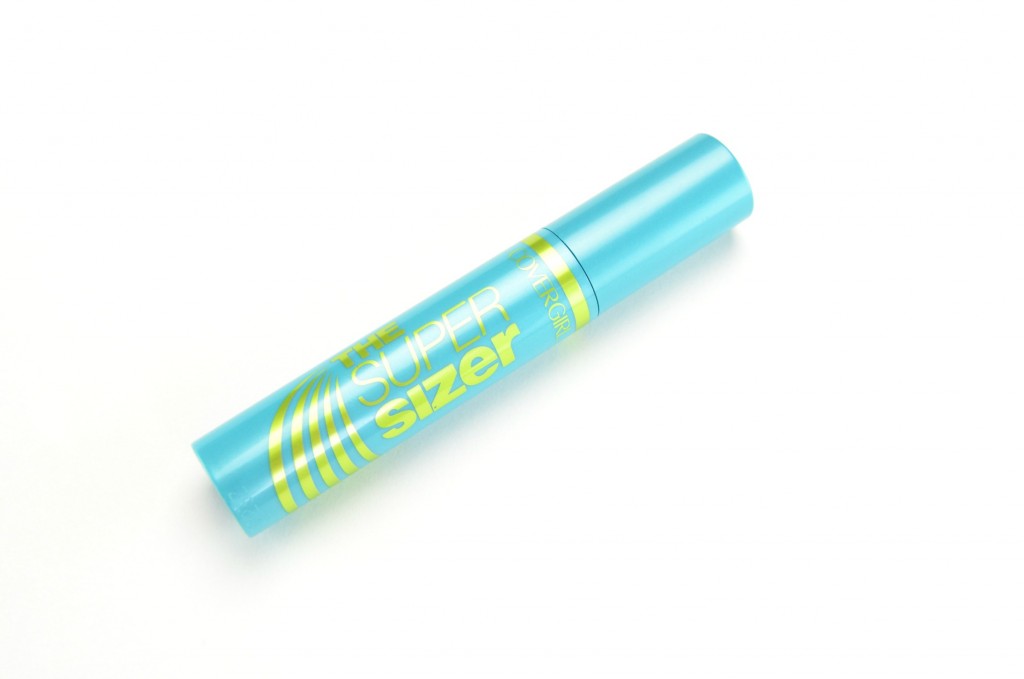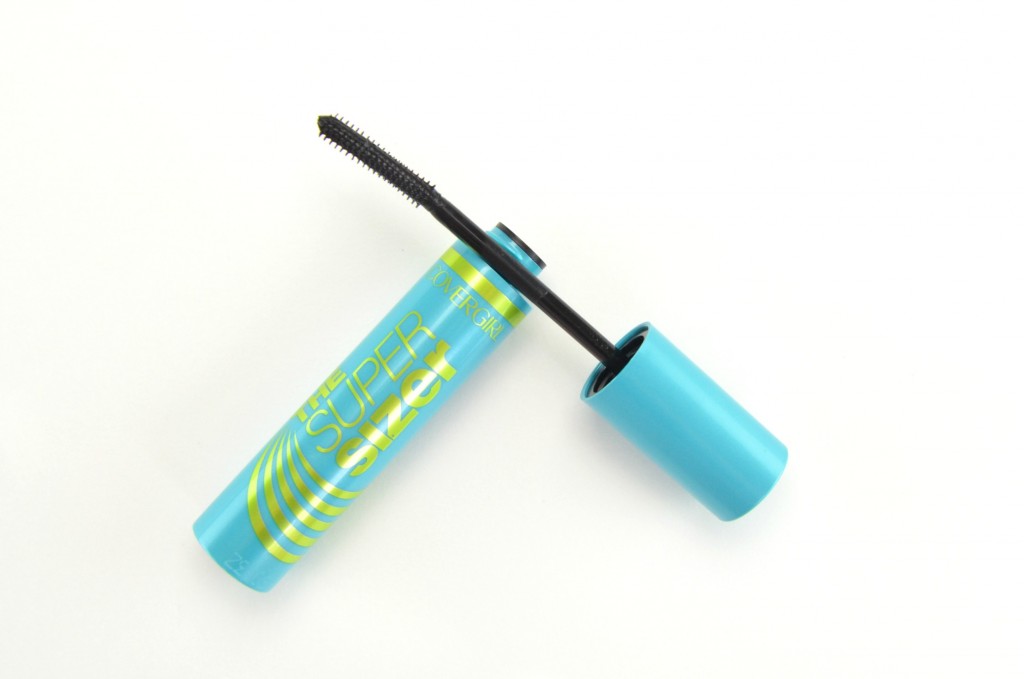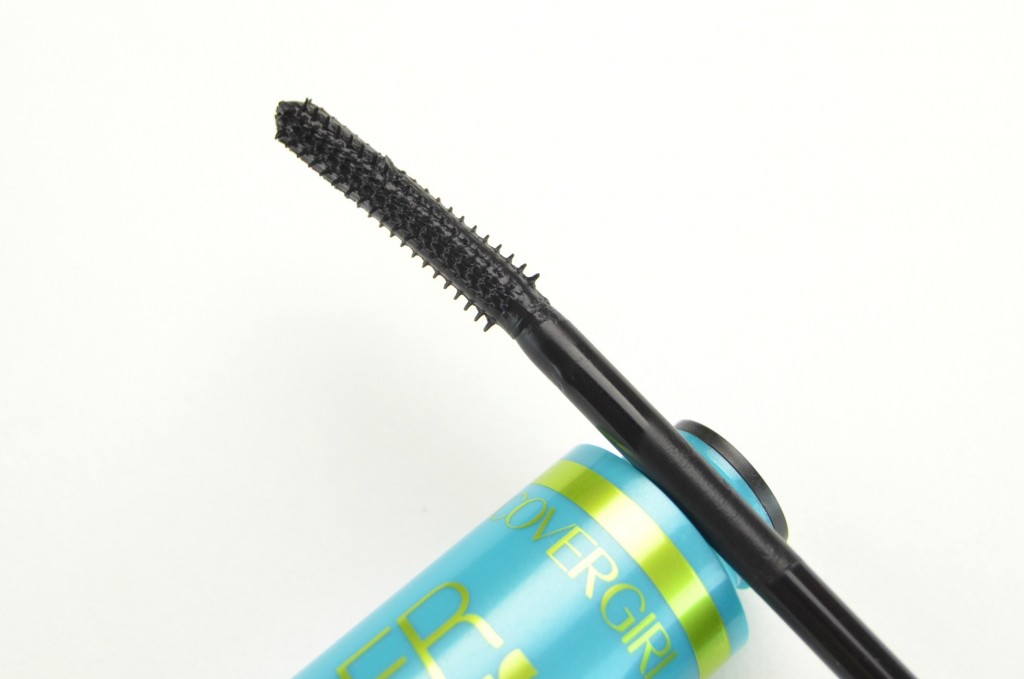 Cover Girl Intensify Me! Liquid Liner features a paddle shape felt-tip pen that allows you the control of a pencil with the intensity of a liquid liner. It's the best of both worlds and I may be a little hooked on its unique shape? I can easily draw a thin delicate line for beautiful defined daytime eyes or intensity with a thick, bold line for a dramatic nighttime look. I use the flat wide side to draw the majority of my line, then turn it on its side to wing out my line. It has an incredibly rich, bold and intense black formula that glides on smooth, never skipping or pulling on the lash line. It sets and dries within seconds for a line that doesn't budge, smudge or flake the entire day. It's highly pigmented formula doesn't provide a matte finish, but doesn't look as shiny as other lines; it's the perfect balance. It retails for $10.99.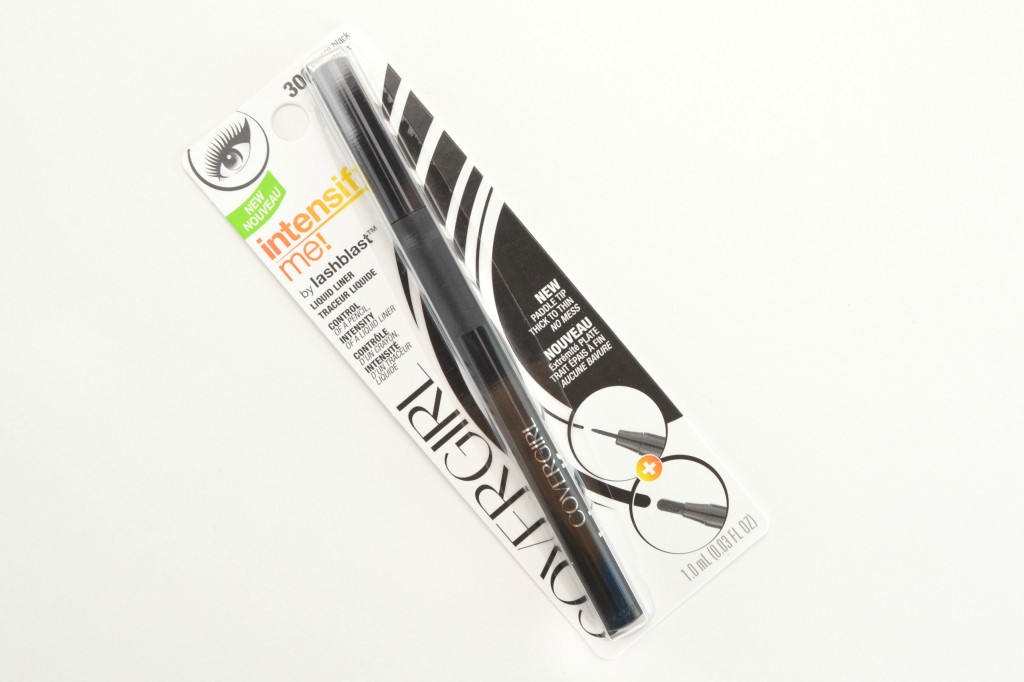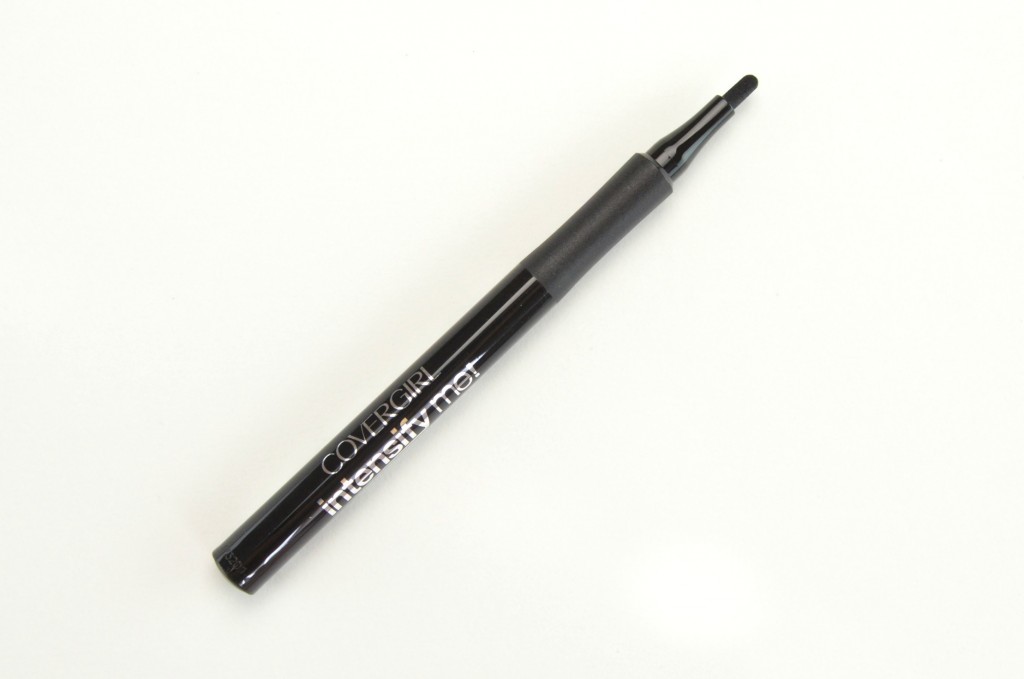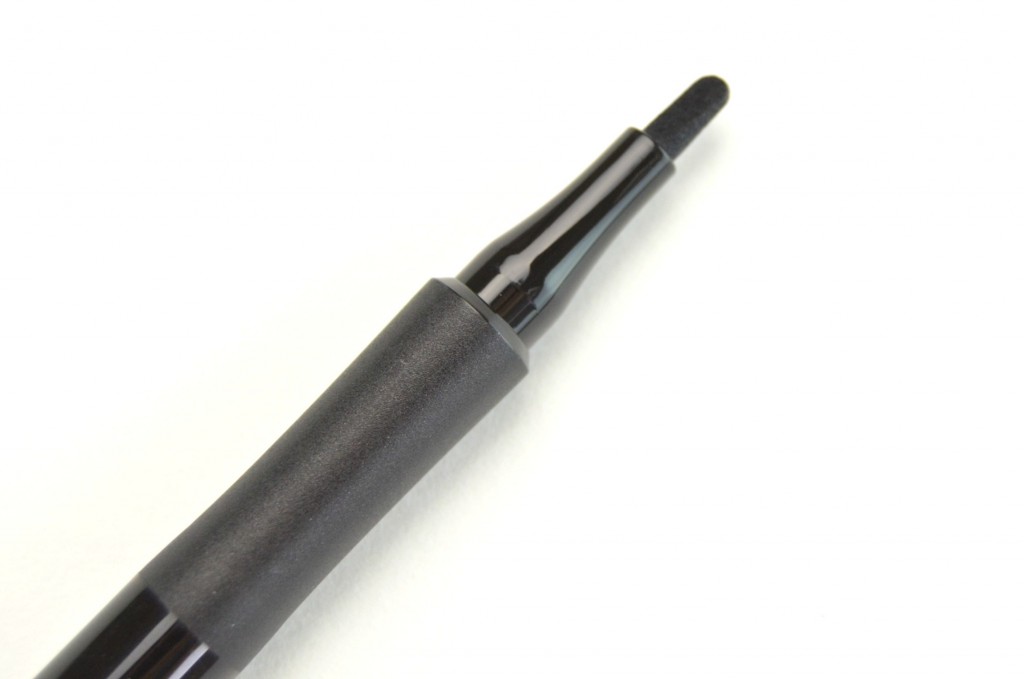 Cover Girl Outlast Longwear Lipstick has a rich and silky consistency that glides onto the lips with ease. The packaging on the other hand is super annoying. Much like the Revlon's Ultra HD Lipstick, these don't fully twist down into the tube, which runs you the risk of damaging the lipstick when putting on and taking off the lid. It also claims to be formulated with super-powered moisture, and while I don't find these to be drying on the lips, I also don't find them hydrating in the slightest way. It's rich and creamy texture does provide a smooth, seamless and even finish, that doesn't cling to dry areas or bleed into fine lines, I just don't find them all that moisturizing. That being said, these have quickly become a favourite of mine and my go-to lippie for the past few weeks because of its extremely comfortable and highly pigmented formula. It's truly opaque in a single swipe and provides a semi-matte, almost satiny finish that lasts for a solid 5 hours before slowing starting to fade. It comes in 11 new shades and retails for $11.99.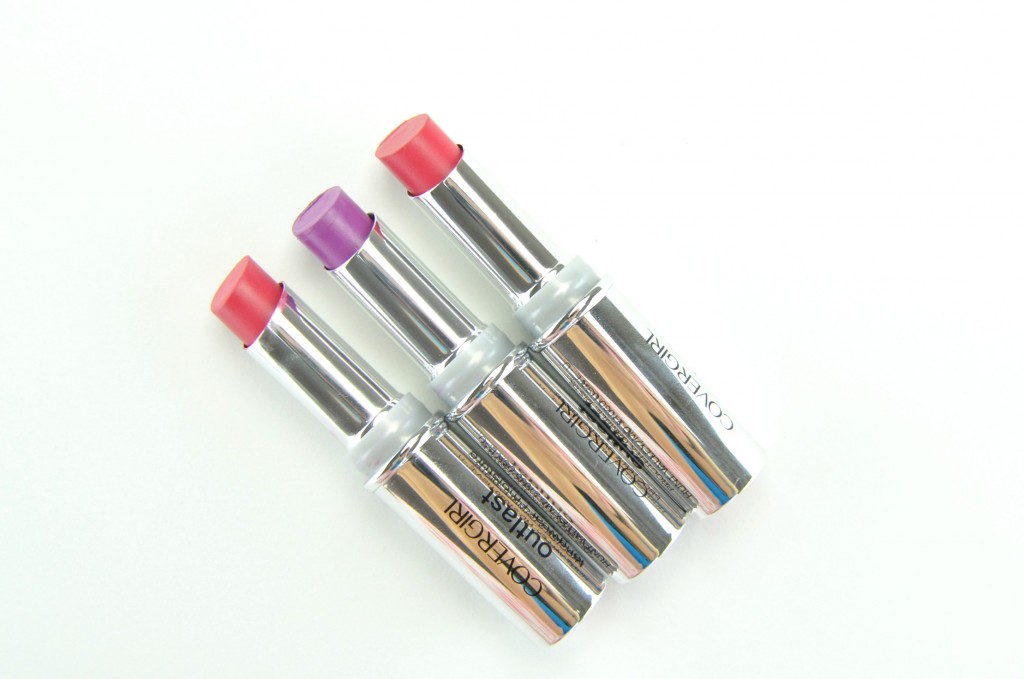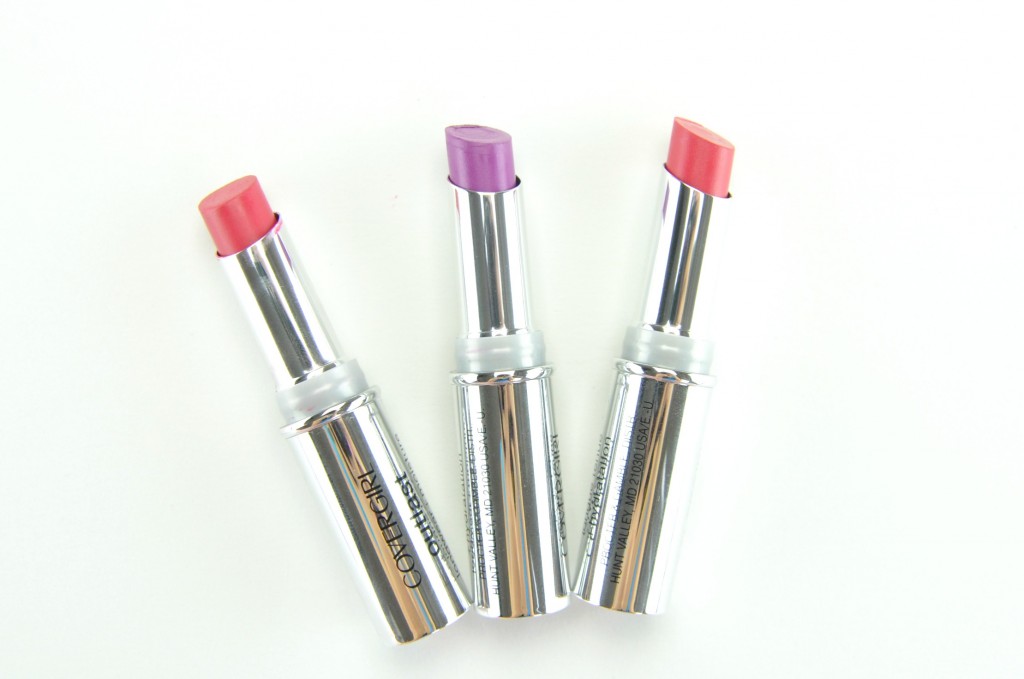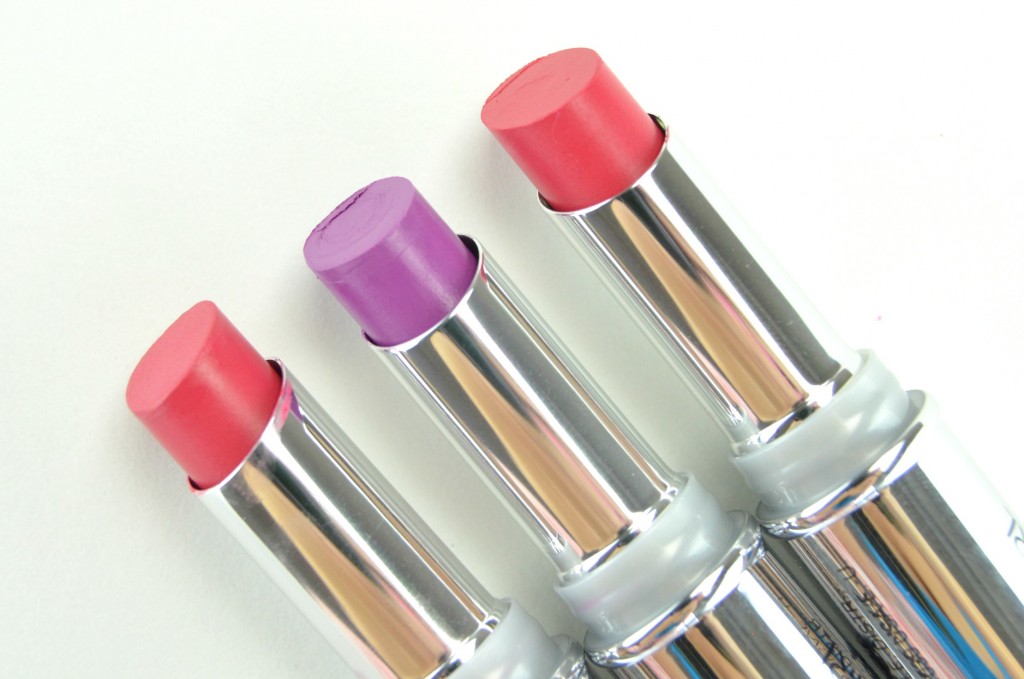 Cover Girl Outlast Longwear Lipstick in Pink Shock, Vixen Violet and Red Revenge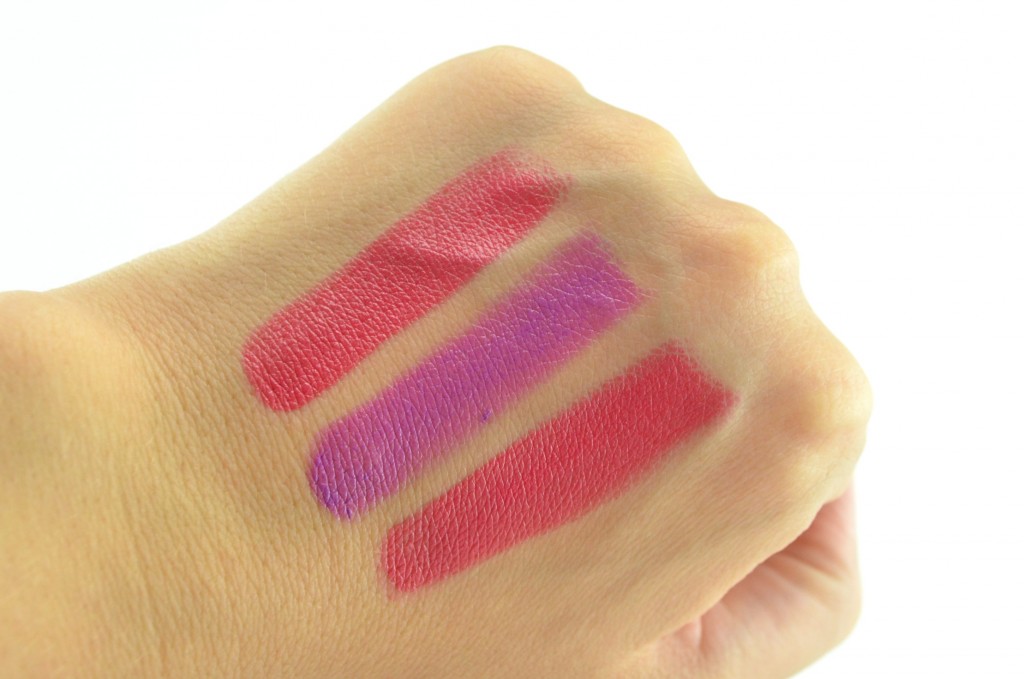 Cover Girl Jumbo Gloss Balm Creams are a twist-up lip balm that requires no sharpening, ensuring you'll always have the perfect tip for easy and effortless application. It's infused with shea butter to help lock in moisture and provide all day comfort. It has a rich and creamy texture that glides onto the lips with ease for a soft and smooth, slightly pigmented, although not quite opaque coverage. The darker shades are more buildable and leave behind almost a sheer beautiful stain, but all shades provide a natural soft shine and sheen for kissable, luscious lips. It's fairly moisturizing and keeps lips hydrated throughout the wear. Because it's so rich and creamy, and on the sheer side of things, it only lasts a few hours before wanting to reapply. It comes in 6 new craveable shades and retails for $9.99.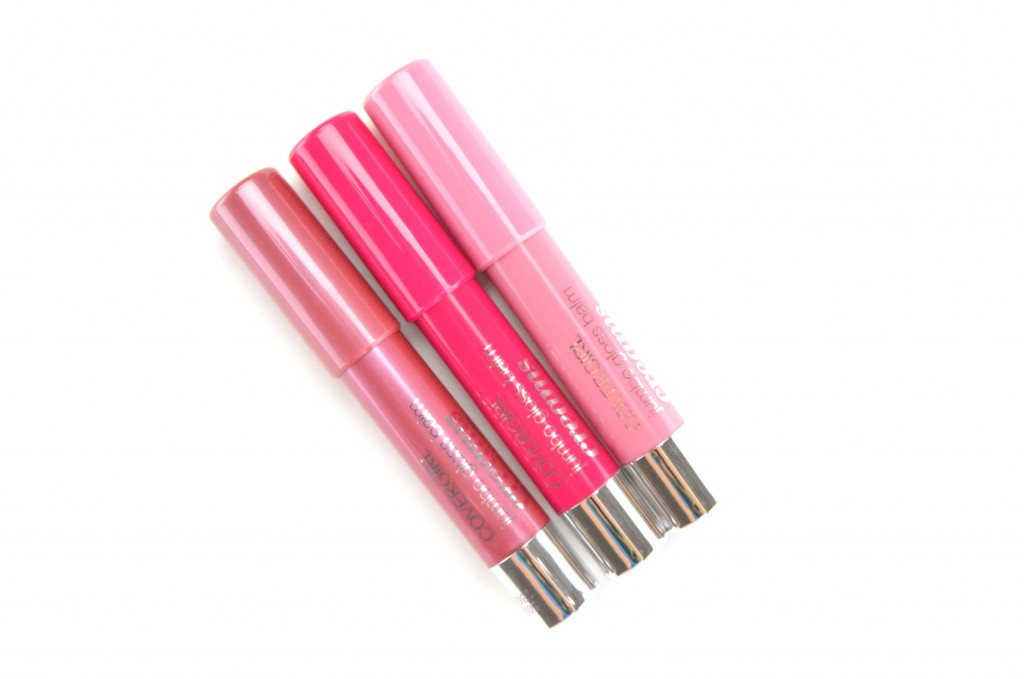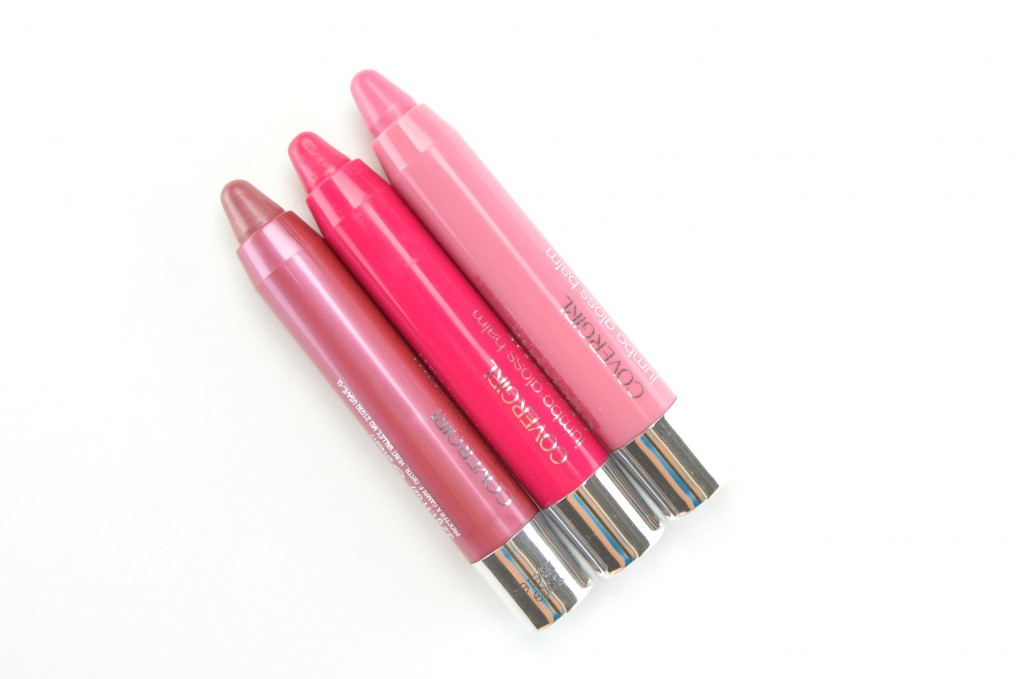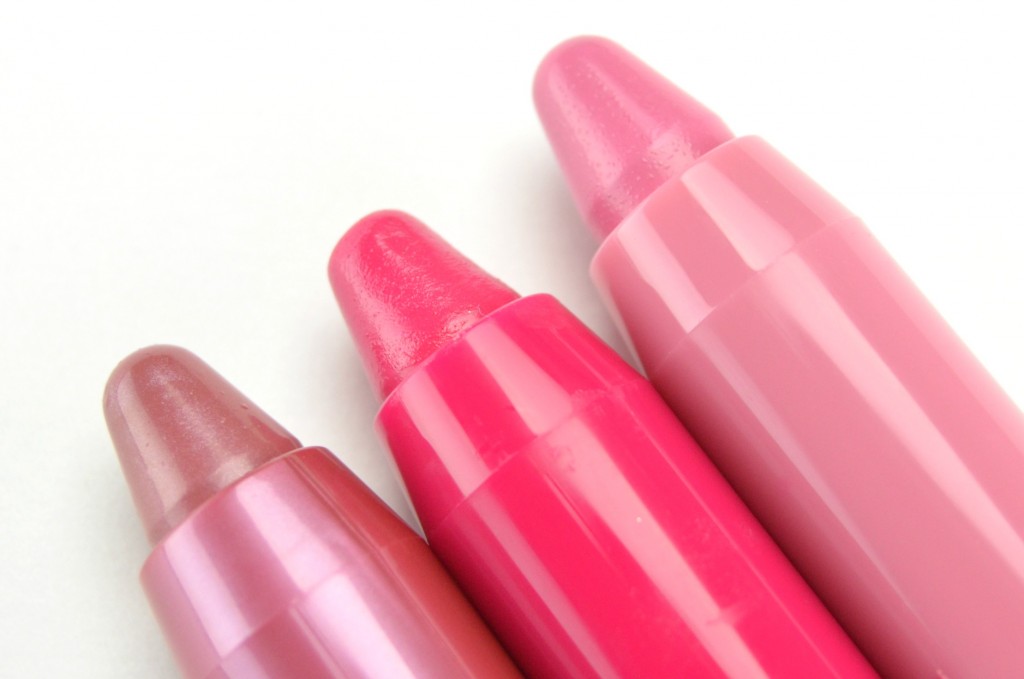 Cover Girl Jumbo Gloss Balm Creams in Berries N' Cream, Strawberry Frappe and Parfait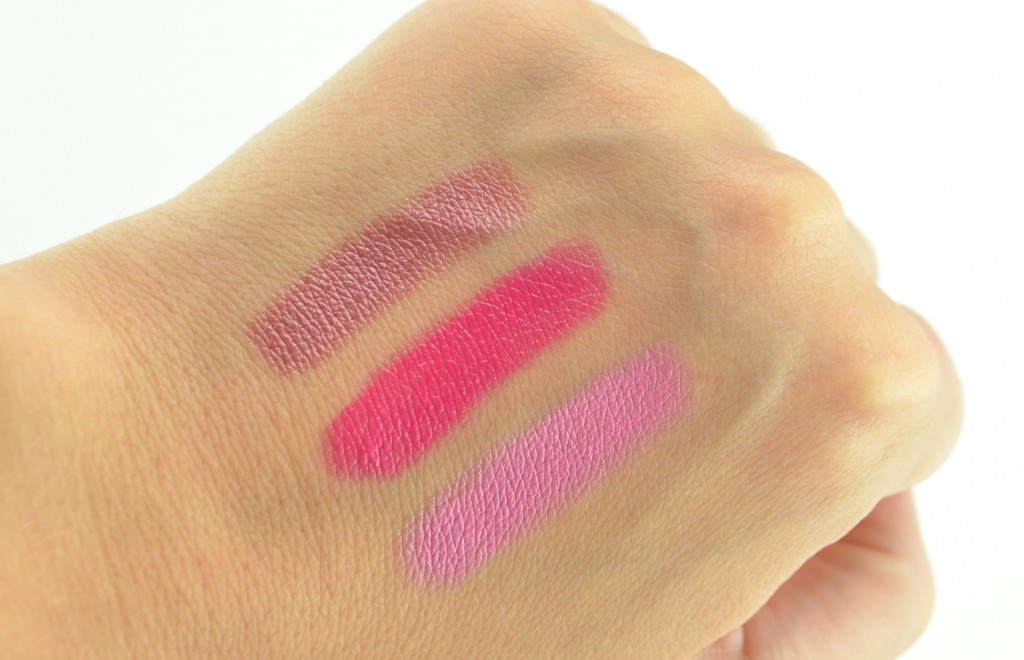 Bonus, although this new Cover Girl Outlast Stay Luminous Foundation is a tad too dark for my skin tone, I did apply it a few days to get the general look and feel of it (without leaving the house). Let me just say this is the perfect lightweight foundation for summer. Its oil-free formula ensures you will never look slick or greasy, just a natural luminous glow that lasts throughout the day. If you're looking for radiant, flawless, medium coverage skin with added hydration, this foundation is worth a try. It comes in 7 shades and retails for $14.99.