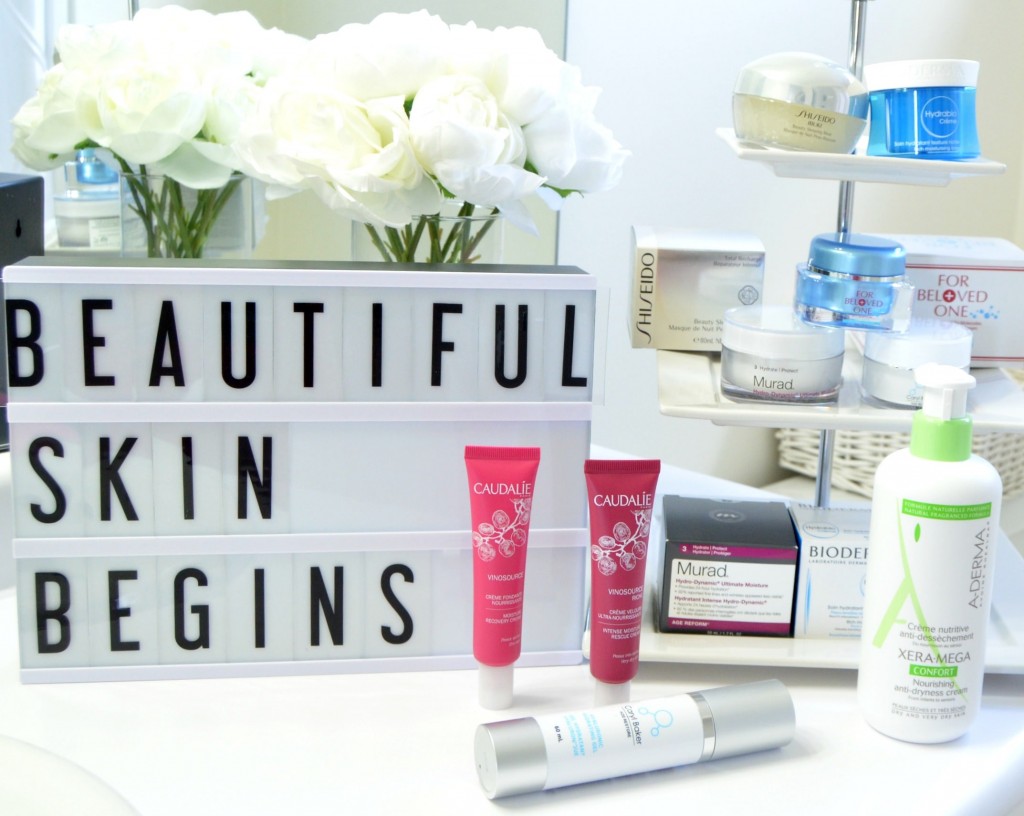 Without my daily dose of hydration from a rich and creamy moisturizer, my skin is left dry, flaky, itchy and tight. Although everyone battles with their own skin concerns and problems, and despite all our differences, we can all benefit from a daily face moisturizer. Oily skin types tend to think they might not need a facial moisturizer, but in fact they need just as much moisture as us dry skin gals, just in a lighter formula. Not applying a daily moisturizer can actually leave your skin producing more oil to help balance out the dryness, which can lead to more problems down the road. That being said, the moisturizers in this post may be a little too thick and heavy for those that don't battle from dry skin? This list includes my top fave moisturizers at the moment that deliver an intense amount of hydration to help keep our skin comfortable the entire day, without breaking out or leaving it feeling greasy.
Caudalie has released a collection of 4 moisturizers created for the girl who's in search of a delicate and effective beauty routine with ultra-natural formulas. Each product is done in a different shade of pink and harnessing the power of organic grape water, which contains powerful antioxidant polyphenol and polysaccharides, to offer different levels of hydration and finish. These moisturizers are perfect for those looking for pure products, as all 4 feature more than 92% all-natural ingredients.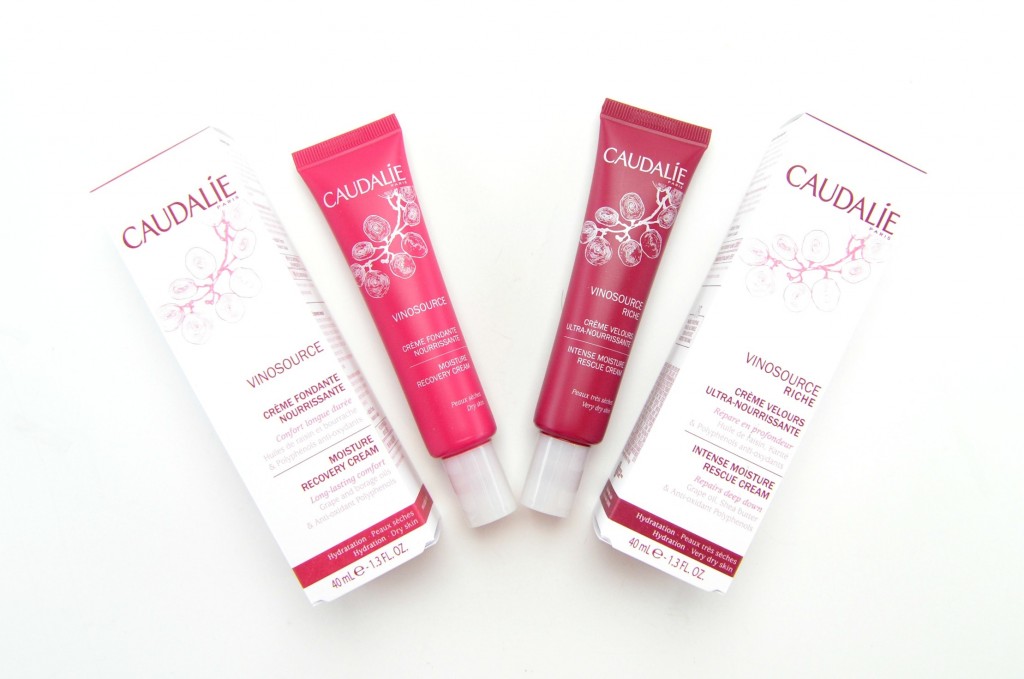 Caudalie Vinosource Moisture Recovery Cream and Vinosource Riche Intense Moisture Rescue Cream are targeted towards those with dry to very dry skin as it's slightly thicker than the other two and definitely pack a punch in terms of hydration. Both have a soft, smooth and slightly soothing formula that's refreshing, moisturizing and hydrated. Vinosource Moisture Recovery is formulated with grapeseed oil and borage oil to help nourish and restructure the skin, along with vinolevure and grapeseed polyphenols to retain skin moisture and defend against daily aggressors and free radicals. It leaves skin feeling soft, smooth and supple. Vinosource Riche Intense Moisture Rescue Cream on the other hand is also formulated with grapeseed oil, vinolevure and grapeseed polyphenols to provide all the same benefits as the Moisture Recovery, but it also contains chestnut extract and shea butter to strengthen skin's blood circulation, highly nourish, reduce inflammation and smoothe the skin. This is the perfect nightly moisturizer as it's slightly thicker and richer texture is perfect for repairing the skin while you sleep. Also in the collection, Caudalie Vinosource Moisturizing Sorbet designed for those with dehydrated sensitive skin and Caudalie Vinosource Moisturizing Mattifying Fluid that not only moisturizes, but combats shine. Each retail for $40.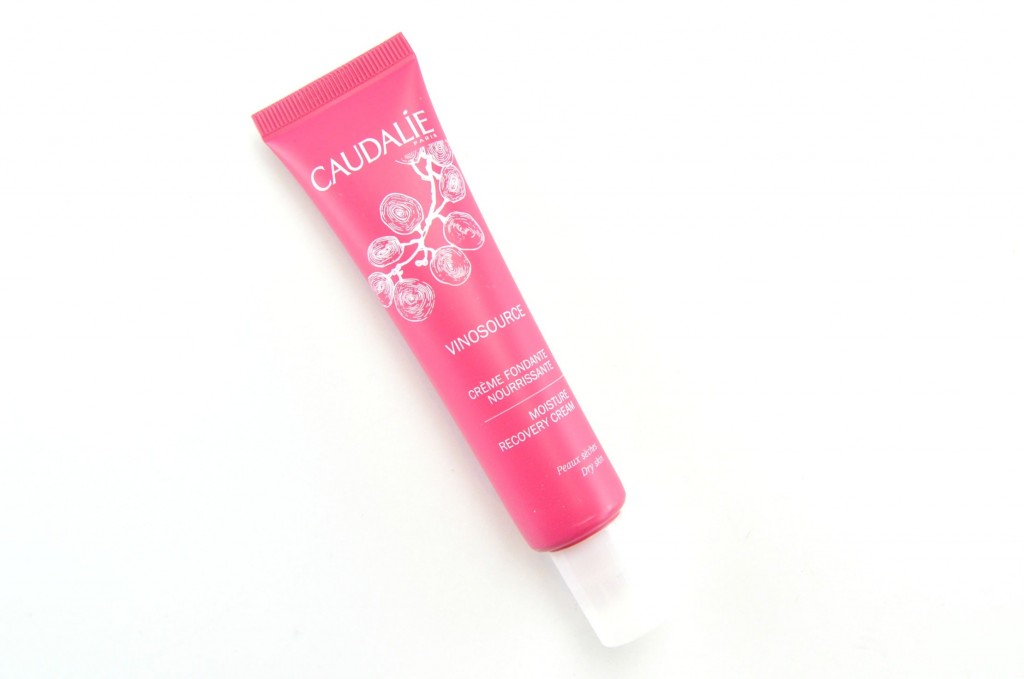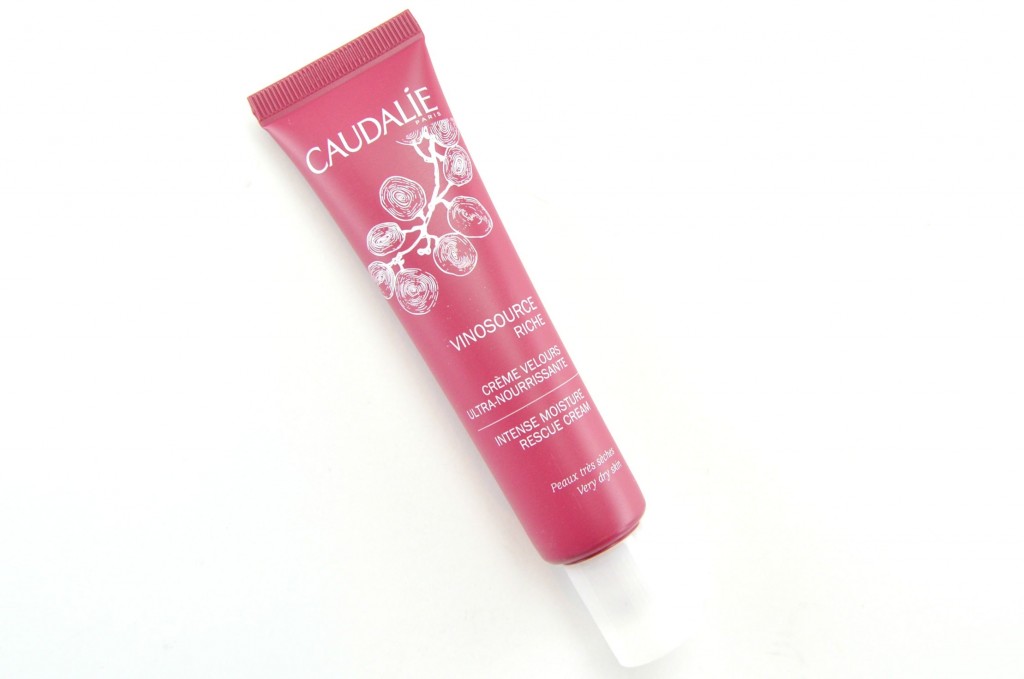 Any product that features hyaluronic acid, you just know is going to be extremely moisturizing and hydrating. The new Caryl Baker H20 Restore Skin Care duo packs a natural anti-aging punch spiked with organic botanical extracts, vitamins and hyaluronic acid to help nourish and renew your skin. Caryl Baker H20 Restore Hyaluronic Hydrating Gel is a highly concentrated, vitamin-enriched moisturizing gel that helps boost moisture loss, improve elasticity and revive skin tone, while preventing future collagen and elastin loss. It has an incredibly lightweight, gel-like texture than instantly absorbs into the skin, reducing puffiness and dark circles around the eyes, while keeping the rest of the face nourished and plumped. It's non-greasy and non-sticky, making it the perfect serum to apply under your foundation. It retails for $75 for 60ml. Caryl Baker H20 Restore Antioxidant Cream goes hand in hand with the Hydrating Gel as its rich and creamy formula helps to promote collagen production and revitalize dry, dull skin. It instantly provides a healthy, soft, smooth, radiant, natural glow and keeps skin bright, calm and hydrated the entire day. It retails for $65 for 30ml.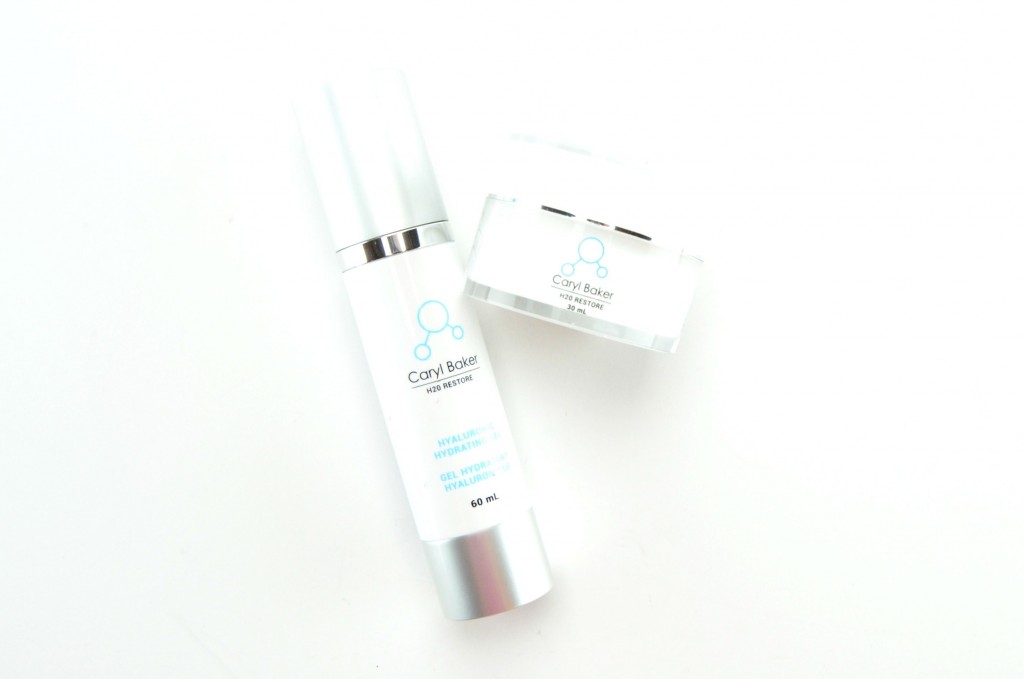 The Bioderma Hydrabio line has been a long-time favourite of mine, it's the perfect collection for those with dry, dehydrated, sensitive skin. The new Bioderma Hydrabio Crème is a rich moisturizing care cream that instantly nourishes the skin to reveal skin radiance. It features a rich and creamy, almost gel-like texture that immediately penetrates deep down into the skin to help regain its natural hydration capacities. It's also formulated with salicylic acid to help refine, smoothe and soften your skin texture overtime. It keeps skin completely nourished the entire day, while offering softness and comfort for dehydrated complexions. It provides an intense brightness and glowing effect after only a few short weeks. It goes beyond just hydrating the skin, it actually helps to create a radiant glow. It's lightly fragranced with a fresh and clean scent. It retails for $29.50.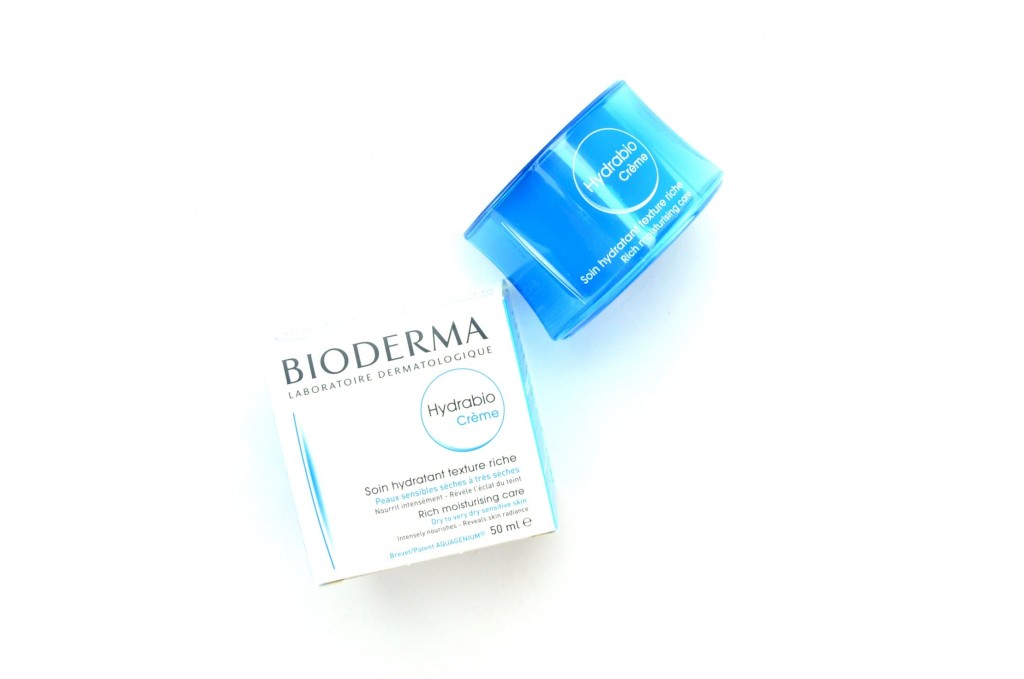 For Beloved One Hyaluronic Acid Tri-Molecules Moisturizing Surge Cream has an extremely unique texture that although may look like a gel-cream in the tub, it's actually more like a very lightweight, non-greasy mousse. The surge cream turns (aka melts) into micro-molecules (that becomes liquidy) once in contact with the skin and absorbs deep down into the skin almost immediately. Its fresh, slightly cooling consistency helps to keep skin hydrated for up to 24 hours. Its innovated formula not only locks in moisture, preventing dehydration the entire day, but it instantly captures, replenishes and creates moisture. Right away you can feel it working, soothing and relieving dryness and providing an abundance of moisture that keeps skin healthy, radiant and glowing. It retails for $94.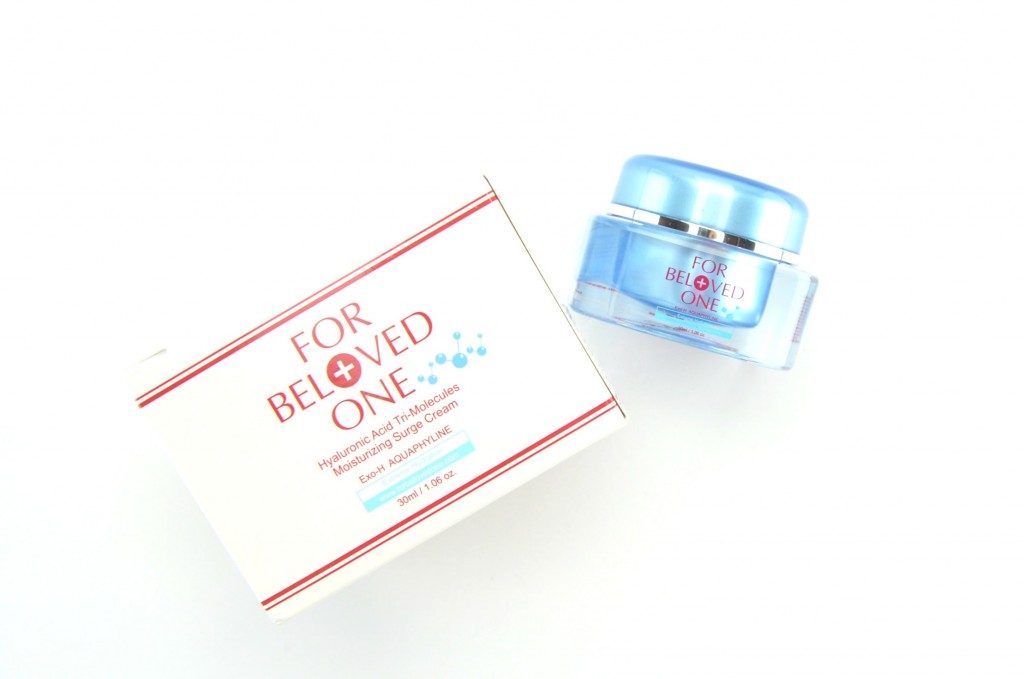 Looking for 5x the hydrating power, experience the new Murad Hydro-Dynamic Ultimate Moisture. Not only does it provide up to 24 hours of hydration, it helps to visibly reduce fine lines and wrinkles. It's formulated with hyaluronic acid and coconut extract that helps to retain water within the surface and give your skin a youthful, radiant and smooth texture. It features an incredibly luxurious, lightweight, soft and slightly cooling texture that penetrates deep down into the skin, instantly plumping up the skin and keeping it extremely moisturized the entire day. Despite being highly hydrating, it doesn't leave skin feeling greasy or with an oily residue, just a soft, smooth surface that allows your foundation to apply much smoother. Although it comes with a slightly higher price tag, retailing at $90 a jar, the brilliant ingredients that's it's formulated with, makes up for it. Not only does it help ease dryness, it also improves the signs of aging.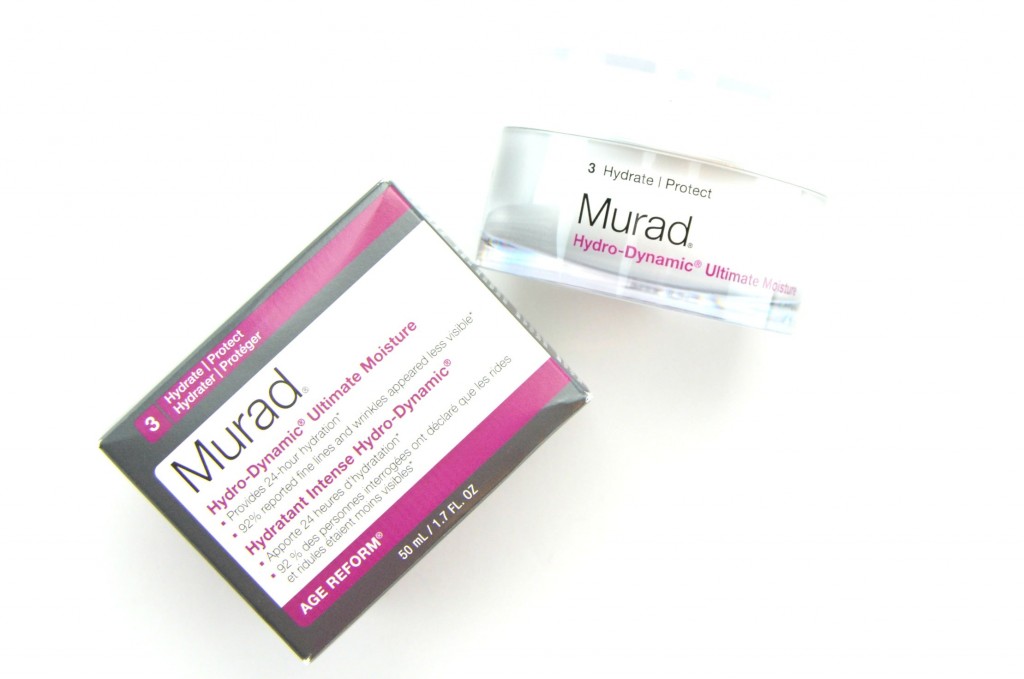 Hydrate while you sleep with the Shiseido Ibuki Beauty Sleeping Mask. This leave-on treatment mask is left on overnight and features vitamin C and E capsules in a gel-based formula that instantly melts upon contact with your skin for a radiant, refreshed finish in the morning. It has a unique gel-like texture with tiny capsules within that break upon application. It glides on smoothly, adheres to the skin without feeling greasy or oily, so you won't have the fear of it damaging your pillowcase overnight. I do however apply it at least 15 minutes before I hit the pillow, just to allow it to fully soak into my skin. It helps to replenishes the skin and add moisture and hydration back into the skin by the morning. Waking up, your skin looks well-rested, clearer, brighter and more radiant. It leaves skin feeling dewy, without being greasy, extremely nourished and ready to take on the day. It does an amazing job at sealing in moisture, without feeling too heavy. Its lightweight formula doesn't seem to clog pores or cause breakouts, even when left on overnight. If you have any flaky areas or dry patches, it's usually cleared up by the AM. It features a lovely violet fragrance that's quite relaxing and calming, prepping both my skin and mind for a pleasant sleep. It retails for $50.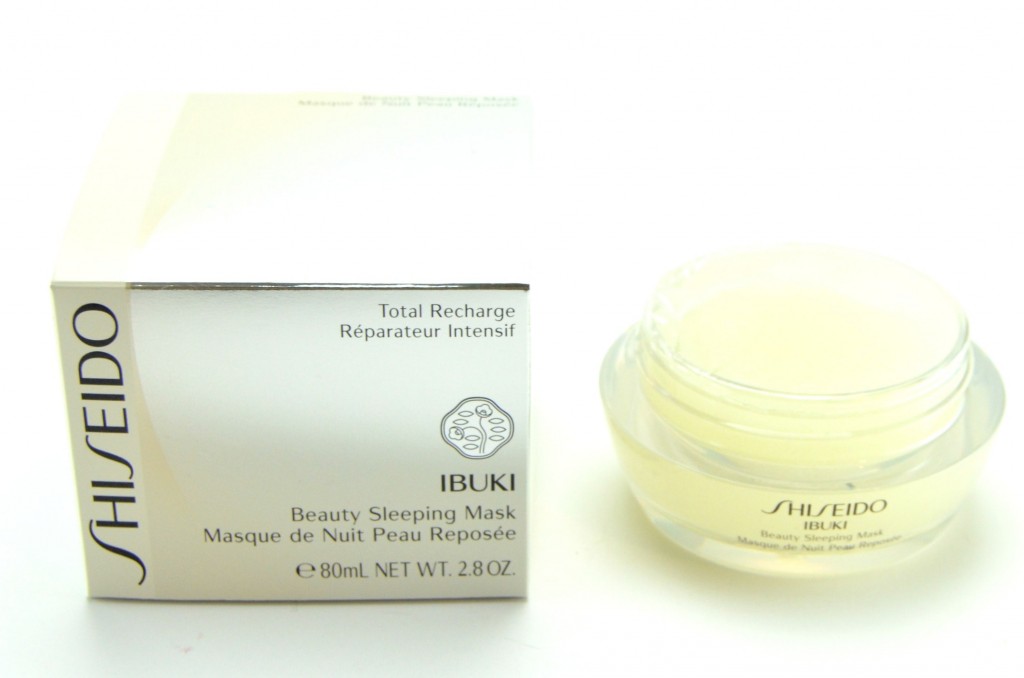 Now that we have our face under control, we don't want to forget about our body. These past few weeks, I've been swearing by the new A-Derma Xera-Mega Comfort Nourishing Anti-Dryness Cream. Not only is it formulated with 95% natural-based ingredients, it effectiveness is proven upon first application. It has an ultra-rich, smooth and creamy, almost melting texture that absorbs into the skin without that greasy or sticky feeling. It hydrates deep within the skin, providing extreme moisture, but with a second-skin finish. I love that I don't need to wait hours for it to fully soak into the skin, just apply, rub and get dressed. If your skin is feeling irritated, itchy, red or dry, slather this all over your body for all day comfort. It retails for $29.50.