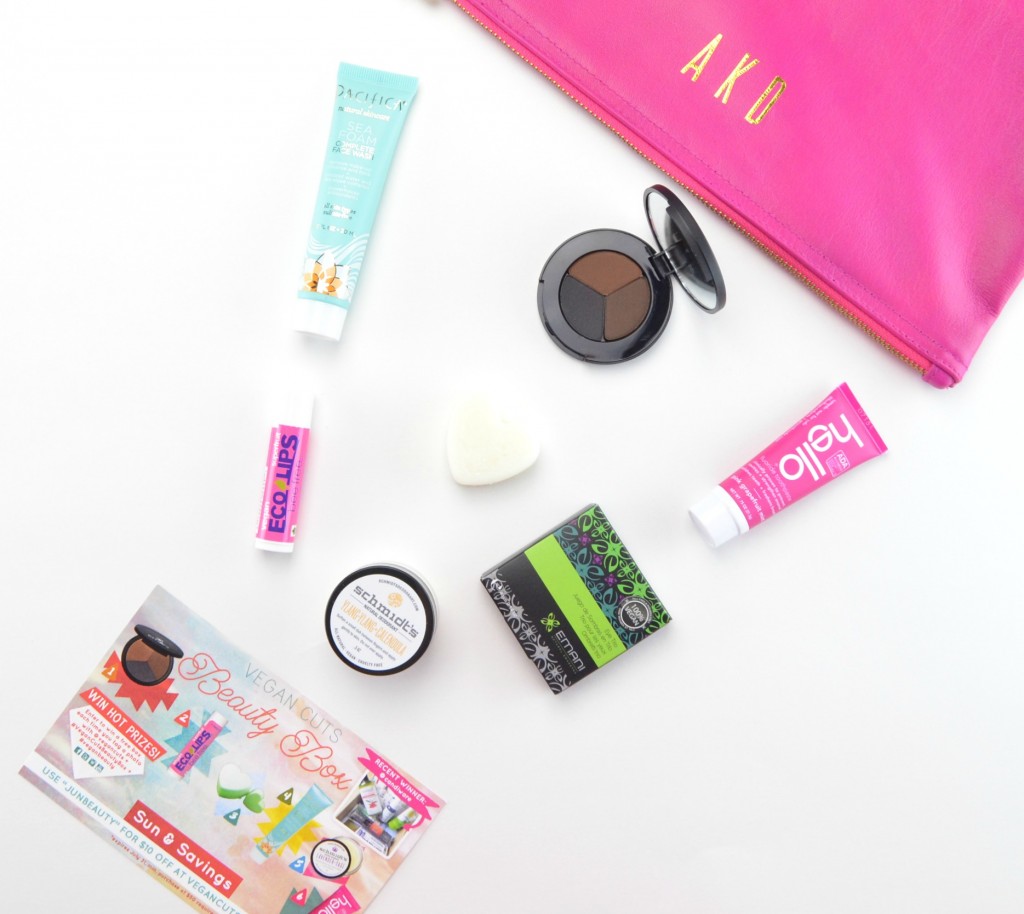 All-Natural
I've talked about Vegan Cuts Beauty Box Subscription service on the blog before, but I'm back with their June box. This green, Earth friendly, cruelty-free and environmentally friendly box was all about beach beauty. It came beautifully packaged with a detailed card explaining each of the 6 luxurious cosmetic and skincare items within the box, one of them being a full-sized product.
First up, the full-size product, of course. It was Emani duo, two-in-one brow filler and eyeliner that helps you achieve bold and beautiful eyes in one easy step. All three shades are pigmented, creating the perfect amount of colour to help frame the eyes. You can easily enhance the shape of your eyebrows and fill in with colour for a more defined and thicker appearance. The liner can be used both wet and dry to achieve a variety of looks, from subtle to more dramatic for evening. It retails for $20.
Eco Lips is a freshly flavoured lip balm that's bee free. Instead, its formulated with botanical based and certified organic oils, vegetable wax and fair trade cocoa butter and coconut oil to leave your lips feeling super soft and supple. I usually don't get excited about lip balms, but I have to admit, I'm pretty obsessed with this one. It glides onto the lips like butter, is extremely moisturizing and keeps my lips kissably soft the entire day. It retails for $3.49.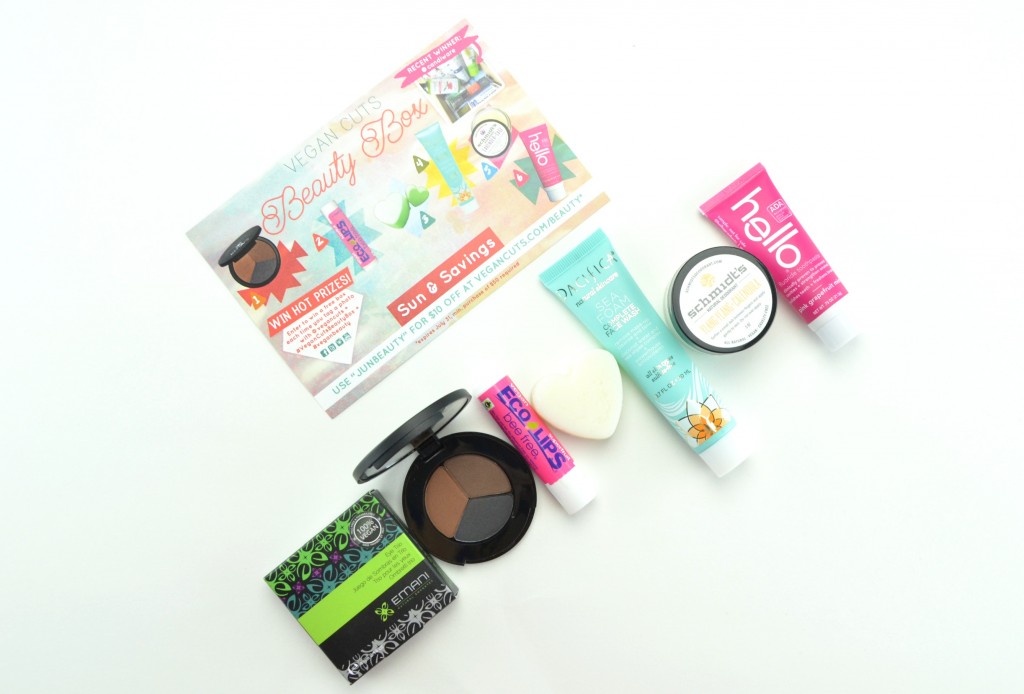 Bee All Natural Coconut Oil Soap is loaded with vitamins and antioxidants to help soothe the skin. I wasn't expecting much from this mini soap, as it's extremely small and fairly hard, but it's actually pretty decent. It provides a decent amount of lather and helps repair and protect the skin from free radicals. It doesn't leave a greasy residue, nor does it dry the skin out, it actually leaves it feeling hydrated and incredibly soft and smooth. For someone that absolutely hates bar soaps, this is a winner. It retails for $4.49, putting a value of this sample size at $1.50.
Pacifica is one of my fave all-natural brands and this Sea Foam Complete Face Wash is no exception. It's formulated with coconut water that harnesses the power of the ocean to gently remove makeup, even waterproof mascara and also helps to tone the skin. I love a product that provides double duty and the fact I can skip my toner is an added bonus. Its coconut water and sea algae complex is extremely hydrating, keeps skin incredibly soft and also helps to normalize the skin's moisture content to help promote natural brightness. It retails for $11 for 147ml, putting a value of this sample size at $1.50.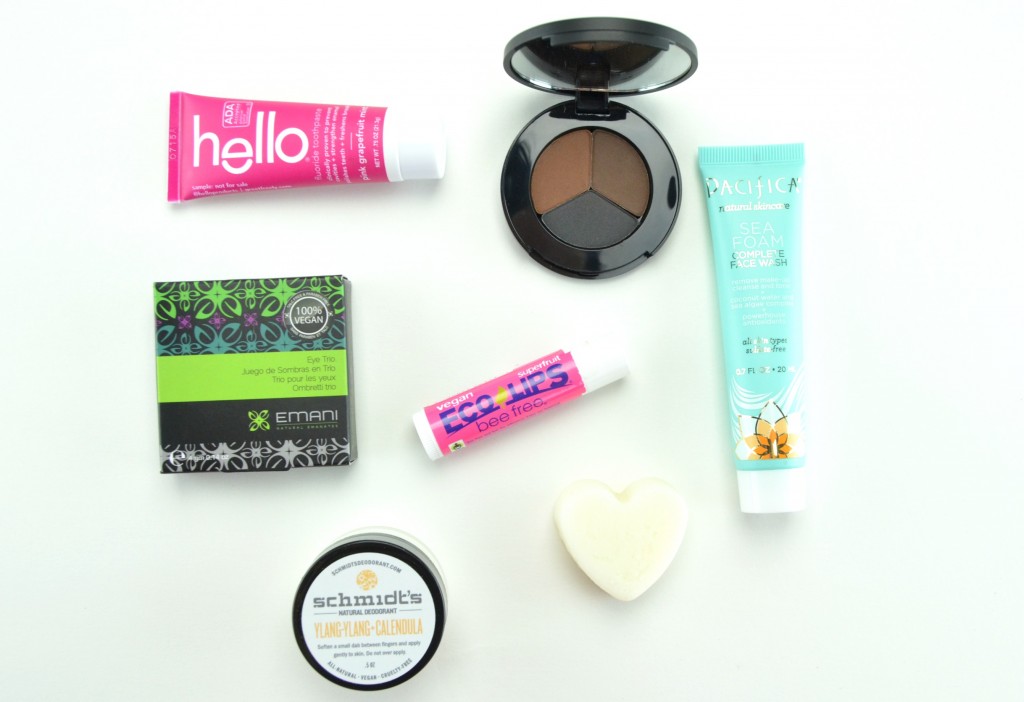 Schmidt's Natural Deodorant Ylang-Ylang + Calendula is a sweet and delicate floral deodorant that features a soothing formula, enhanced with antibacterial protection to keep you protected and dry all day long. I've tried several all-natural deodorants in the past and they simply don't work. I don't want to run the risk of sweating or stinking, but not only does this one smell delicious, it keeps me dry and odor free. It retails for $8.99 for 2oz, putting a value of this sample size at $2.25.
Finally, Hello Fluoride Toothpaste is formulated with pink grapefruit and mint for an extremely invigorating and fresh scent in the morning. It's been clinically proven to prevent cavities and strengthen enamel, while safely polishing the teeth with gentle silica to help freshen your breath. It's free of preservatives, dyes, triclosan, microbeads and artificial sweeteners, ensuring you only put high quality ingredients into your mouth. The taste and smell is amazing, for sure the yummiest toothpaste I've ever used. It provides that squeaky clean and fresh out of the dentist feeling that we all look for in a toothpaste. It retails for $3.49 for 119g, putting a value of this sample size at $0.60.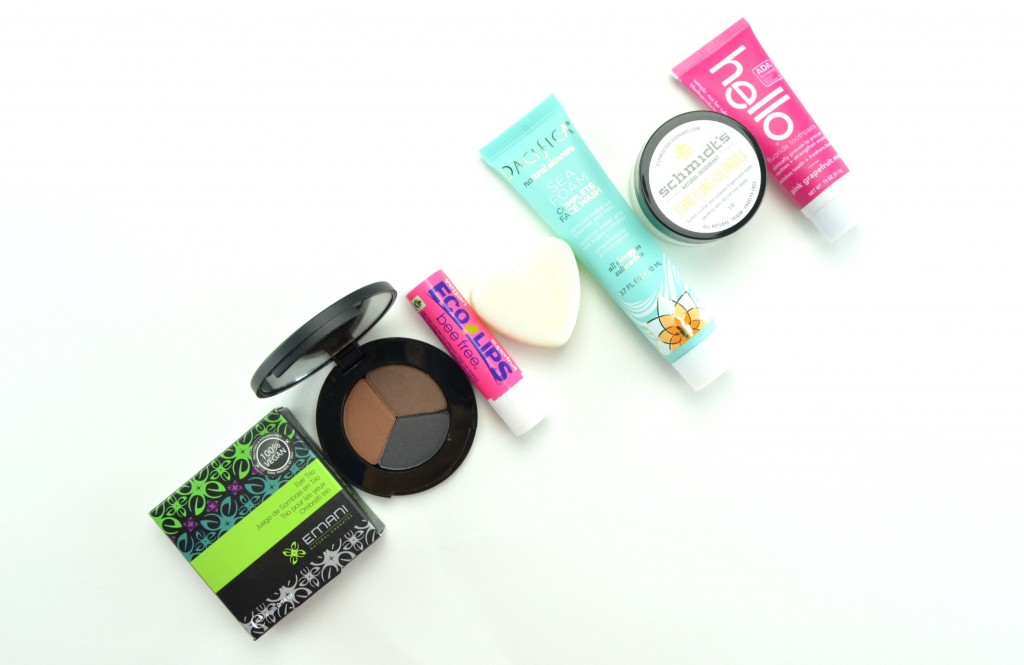 Cost of the box is $25 per month, which actually isn't that bad considering all natural products are fairly expensive. Free shipping within the US, with an extra $5 for us Canadians. Total value on this Vegan Cuts June Beauty Box is $29.35. Seeing that Canadians have to pay a slightly higher price, due to shipping, I think we should have seen a higher value on this box? This doesn't even cover the cost of the box, but still fun experimenting with new and innovated products.