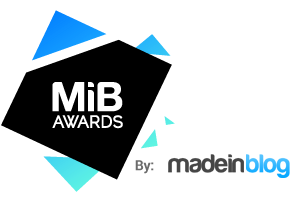 I swore I wasn't going to take part in any more contests after my Ricki's one a few years ago, but here I am again, asking for your help.

Made in Blog announced the first contest for Canadian bloggers where one blog per category will be selected as the best blog and will receive the MiB Award for their category. Made in Blog contest will show off the many talents of Canadian bloggers and put them forward and I was honored when they asked me if I would take part.
I'm up for awards in the Fashion, Beauty and Lifestyle Categories and would love you vote!
Each reader can cast only 1 vote per category (there's 19 in total) throughout the duration of the contest.
Don't worry its easy to vote, you just click the links below, no weird forms to fill out, no email required, one click of the Vote button and you're done.
In each category, the 10 blogs with the most votes will be selected for the final phase of the jury votes!
Vote for me in Fashion Category here
Vote for me in the Beauty Category here
Vote for me in the Lifestyle Category here