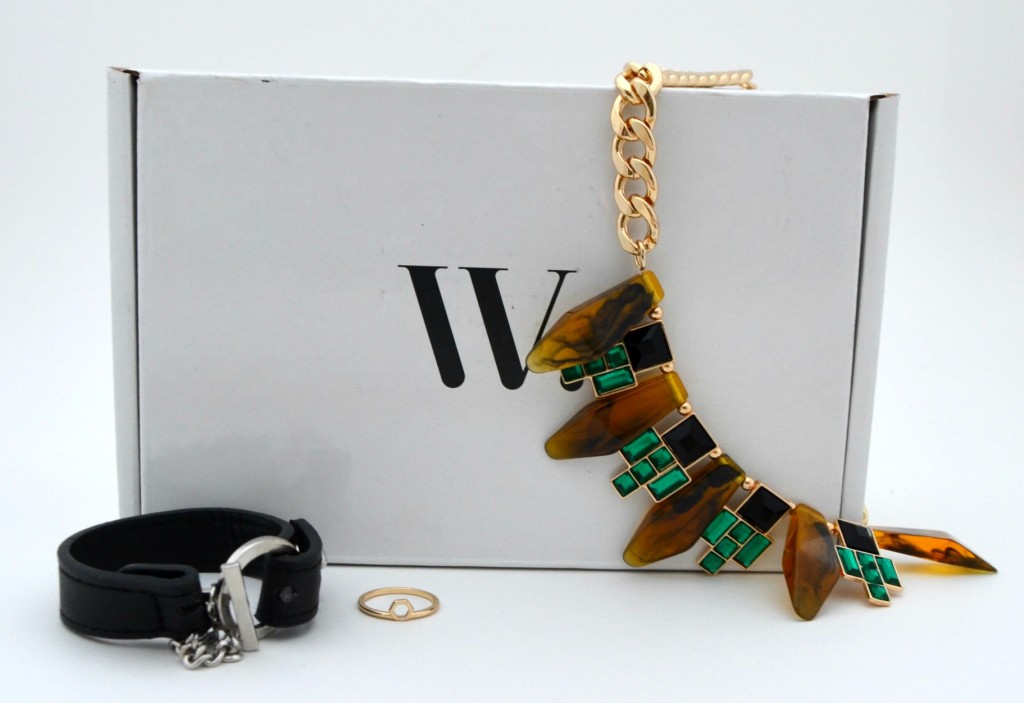 If you're been a follower of my page for some time now, or even if you're new, you know I love a good subscription box, it's like your Birthday each month and I love not knowing what I'll get. I've tried a few of them over these past few years and its always been beauty boxes where you get hair care, skin care and makeup, and although I enjoy it all, I was super excited to hear about Wantable, a subscription service that not only features makeup, but accessories, intimates and limited edition holiday boxes as well. Most boxes I've tried feature 3-4 deluxe size samples, with the odd time getting a full size product, with Wantable you get 3-6 full size, hand-picked items (depending on the style of box you pick) valued at over $80. There is a one-time fee of $40 or you can sign up for their monthly program for only $36. In the makeup box you'll get 4 to 5 full-sized premium makeup products, in the accessory box you'll get 3 to 4 boutique accessories, in the intimate box you'll get 4 to 5 premium essentials and in the holiday box you'll get 6 different products.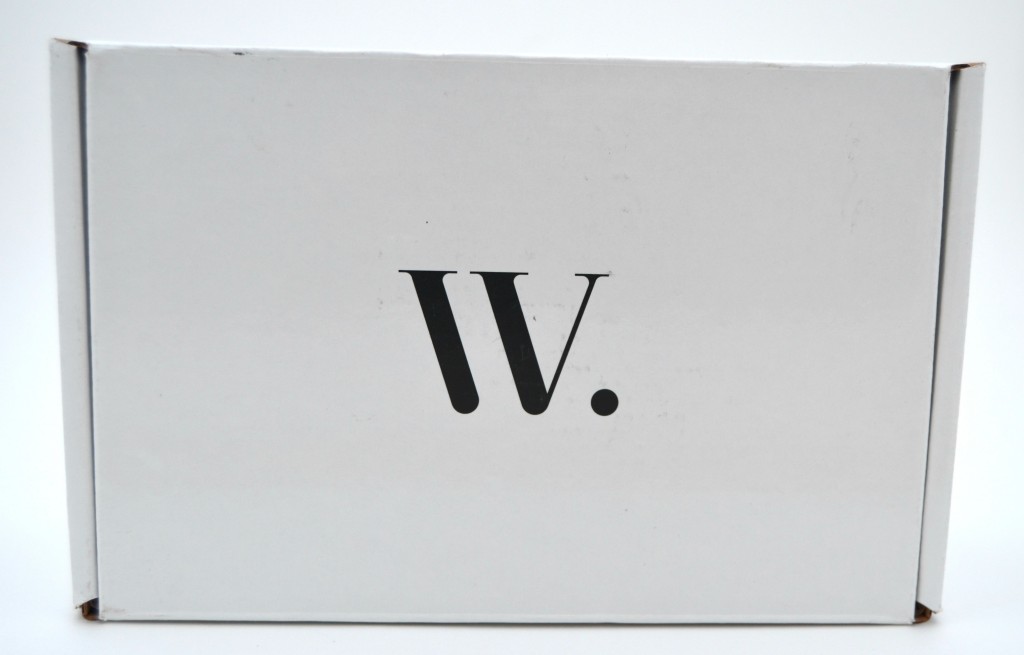 Since I've already done the makeup boxes before, I wanted to give the Wantable accessory box for October a try, so I started off by taking the personal style quiz to determine my preference and so they can cater the box just for me. It's simple questions like do you love, like or hate necklaces, bracelets, rings, earrings, do you love, like, hate classic, glam or rock n roll styles, how do you prefer your necklace length, etc. I love that by taking the quiz, you can say you hate an item, like I did with earrings and you'll be guaranteed not to get that item in your box, but if for some reason you're not completely satisfied with your box, you can always send it back for a full refund and you can always change your preference as your style changes.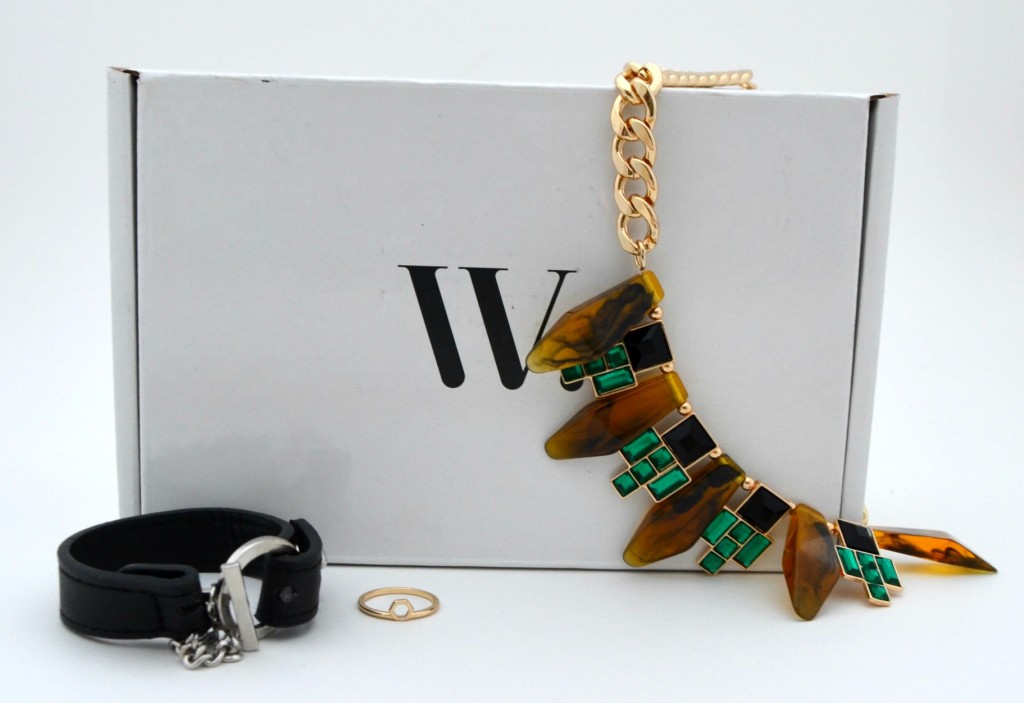 Let's take a little peek at what I got:
The Omega Ring that features a geometric shape on the thin, tiny band that's in a faux gold and is going to look great paired with other dainty rings I have. It has a value of $18.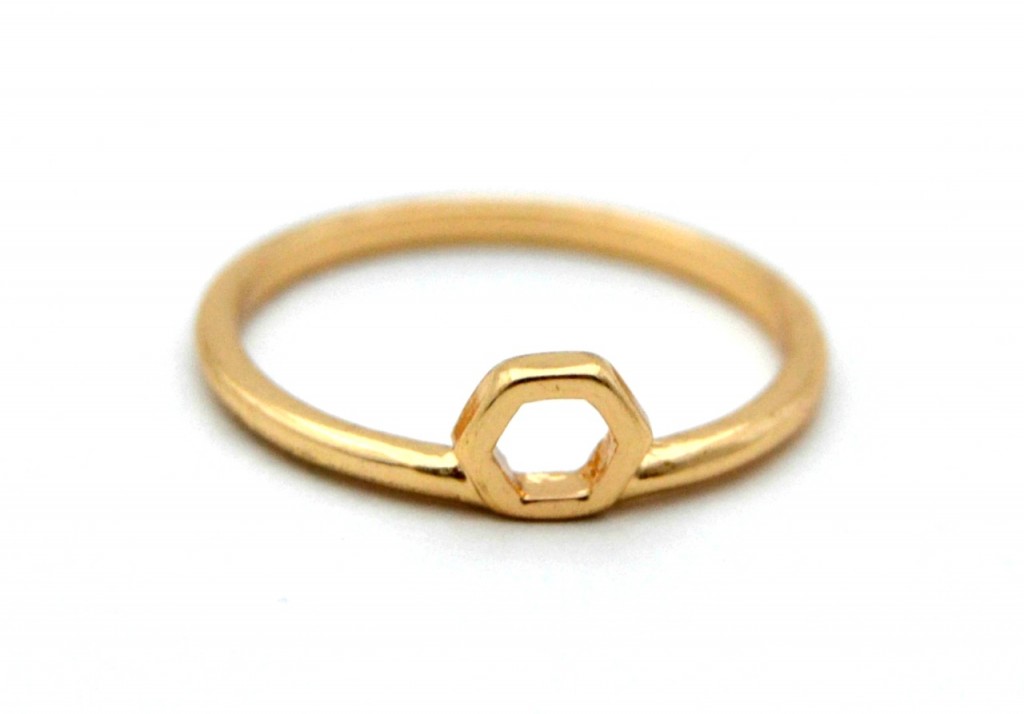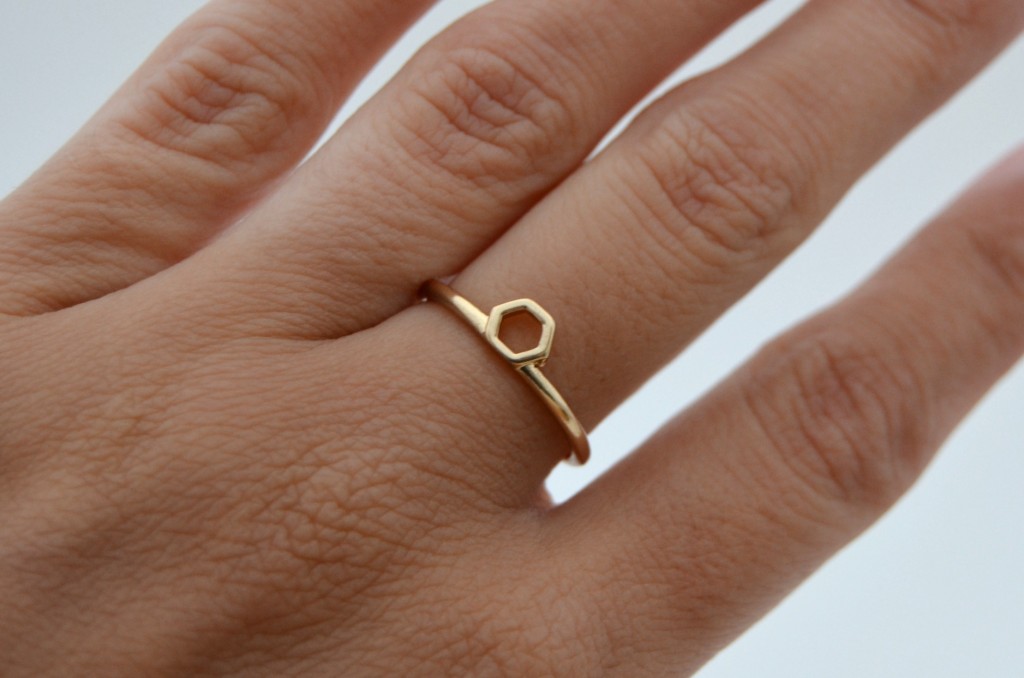 The Mary. J bracelet is bold, faux leather with silver accents, this is going to be a perfect addition to my collection for when I'm going for a rock n roll style. It has a value at $24.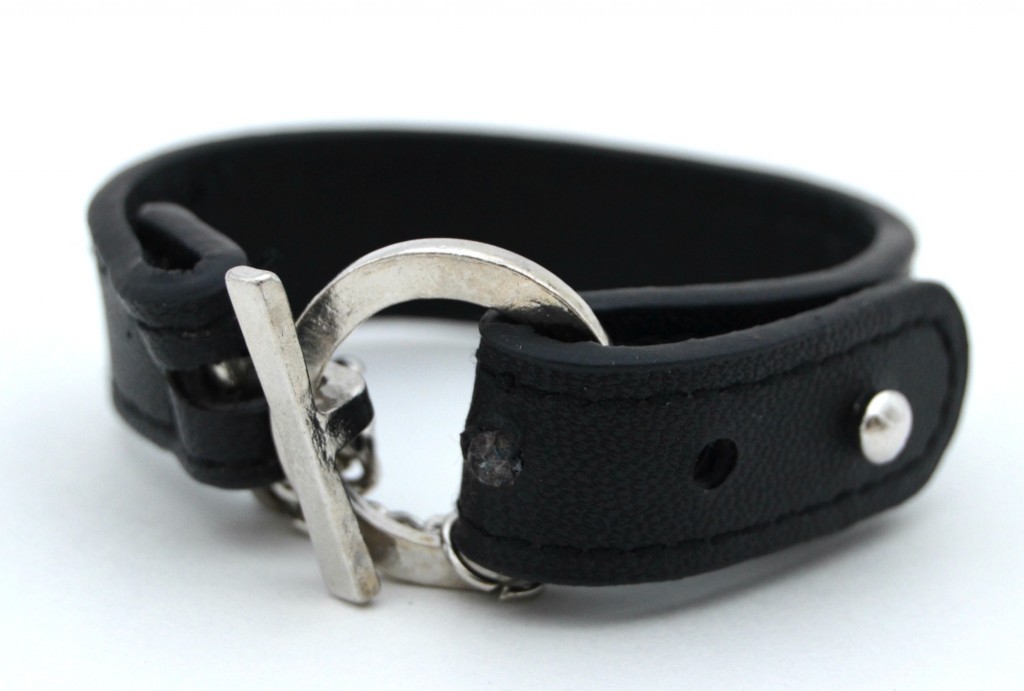 Now the show-stopper for me would have to be this stunning necklace that features a tortoise shell mixed with emerald and onyx coloured stones suspended from a chunky gold tone chain. Tortoise is huge this season and is going to look great with any chunky sweater I have. It retails for $36.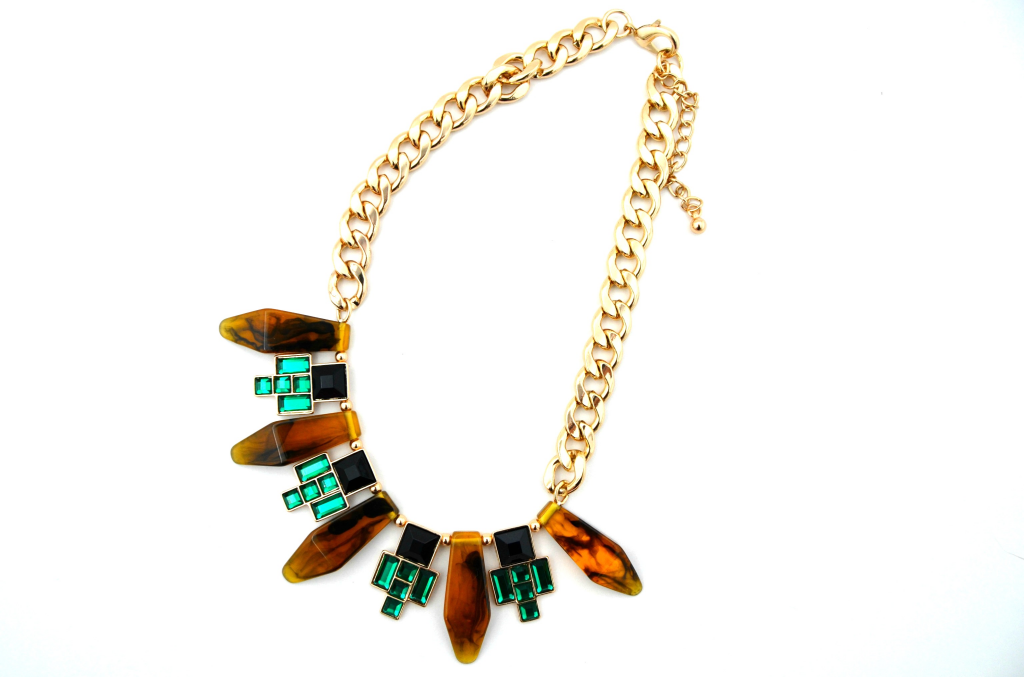 I really am in love with all 3 pieces, in my opinion the bracelet looks a little "cheap" and not something I would pick up because of the quality, but I think if I paired it with a few other bracelets it won't look too bad? The ring and necklace on the other hand, are excellent quality and something I could totally see myself buying. My total box is valued at $78 and although I'm not sure individually it's really worth that much, but for $40 I think it's a great deal.