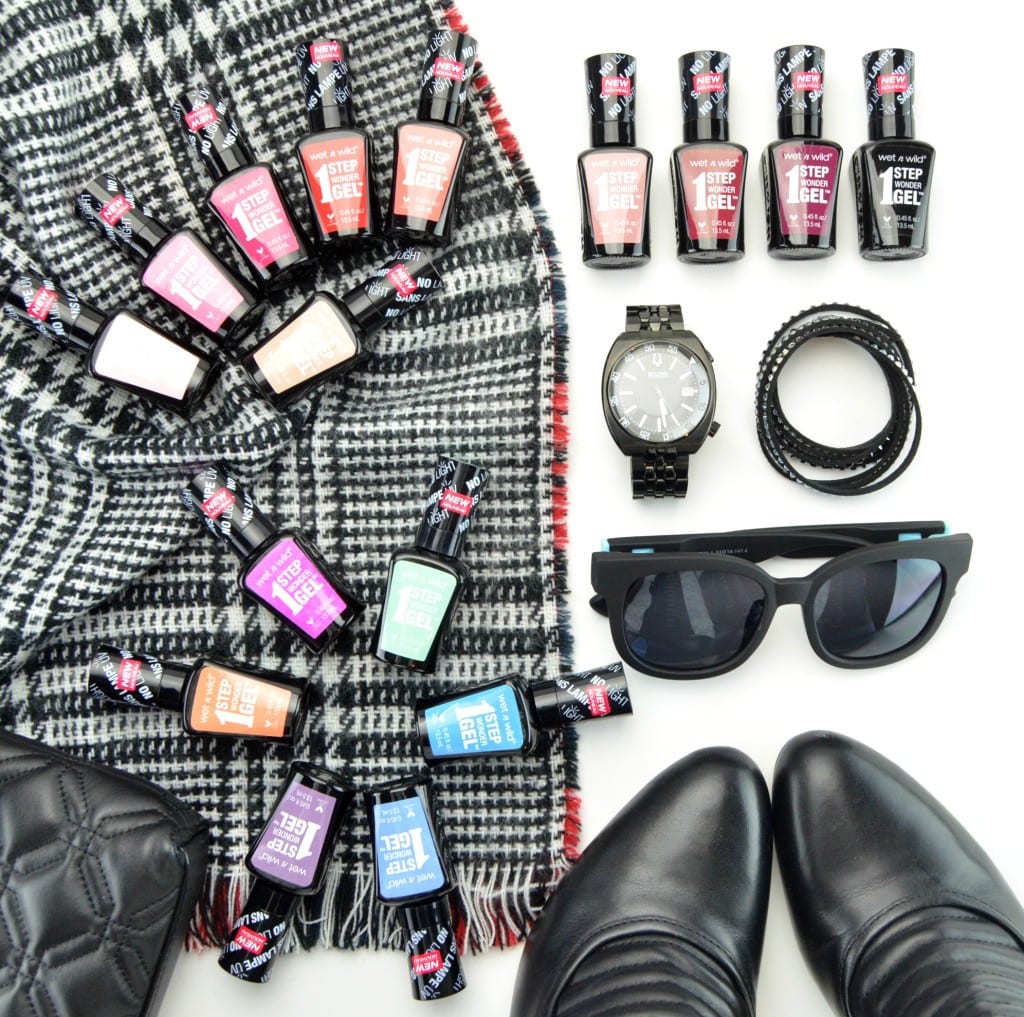 One Step Gel Polish
I attended a Wet N Wild event a few weeks ago, where I was introduced to the new Wet N Wild 1-Step Wonder Gel Polish. This is the first ever 1-step gel polish from the brand and it promises to provide up to 2 weeks of colour and shine. This is perfect for the busy girl on the go, that doesn't have time to hit up the nail salon weekly or fuss with regular nail polish at home. This new superhero is the first, true, 1-step gel formula that's developed with reactive technology, similar to that used in dental veneers, to provide salon-quality gel manicure at home. Not only does it require no UV light, it also doesn't require a top coat… amazing!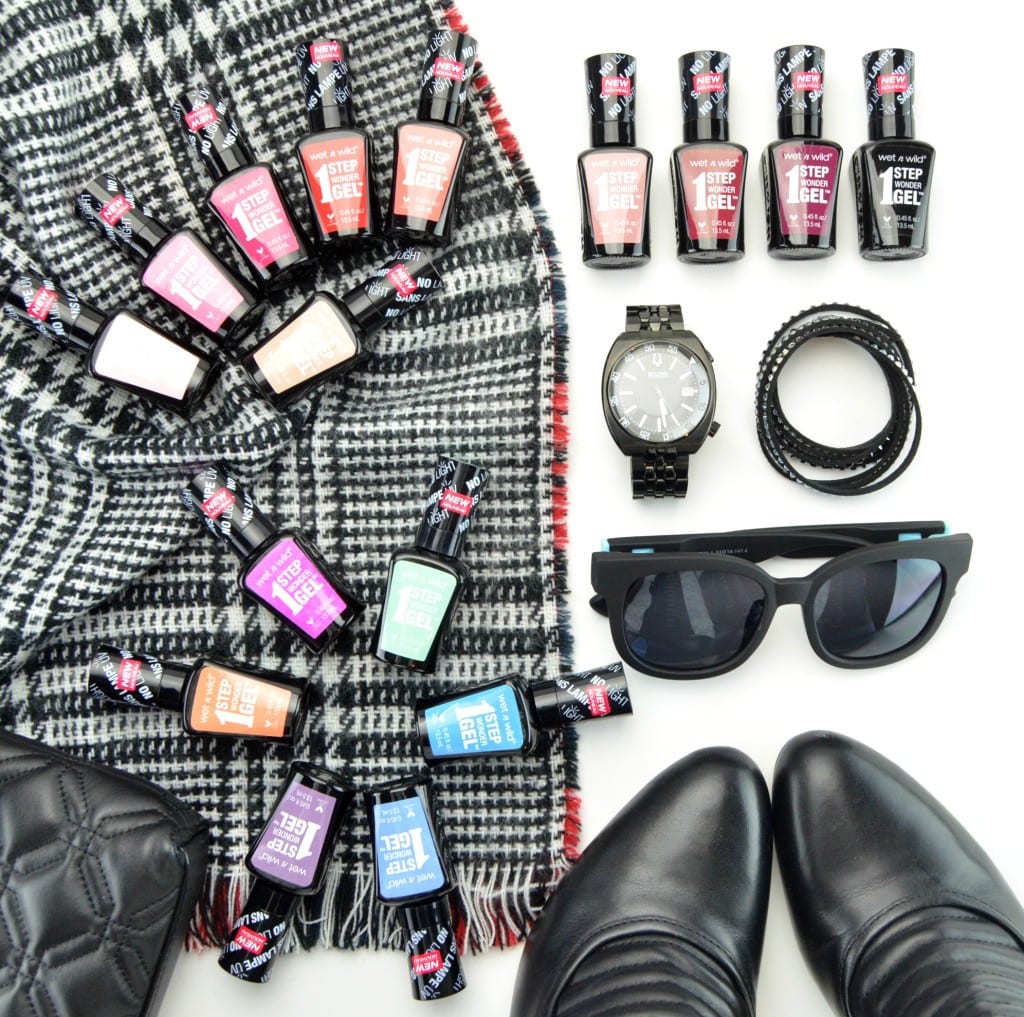 Wet N Wild 1-Step Wonder Gel comes in a black opaque bottle, which means you're unable to see the colour selection within, but this helps the light-cured formula within. It has a rich and creamy formula that applied seamlessly to the nailbed in a single stroke. It comes with a slightly larger brush than I'm used to, which effortlessly covers the entire nail bed in a swipe or two. It features a highly pigmented formula that provides true opaque coverage in a single coat. Not only is it chip resistant, it's formulated without any formaldehyde, toluene and phthalates, ensuring it's safe enough for daily use. It "promises" to provide up to 2 weeks of gorgeous colour and intense shine without fading or chipping. Although it offers a long-lasting staying power, it's easy to take off with just a regular nail polish remover.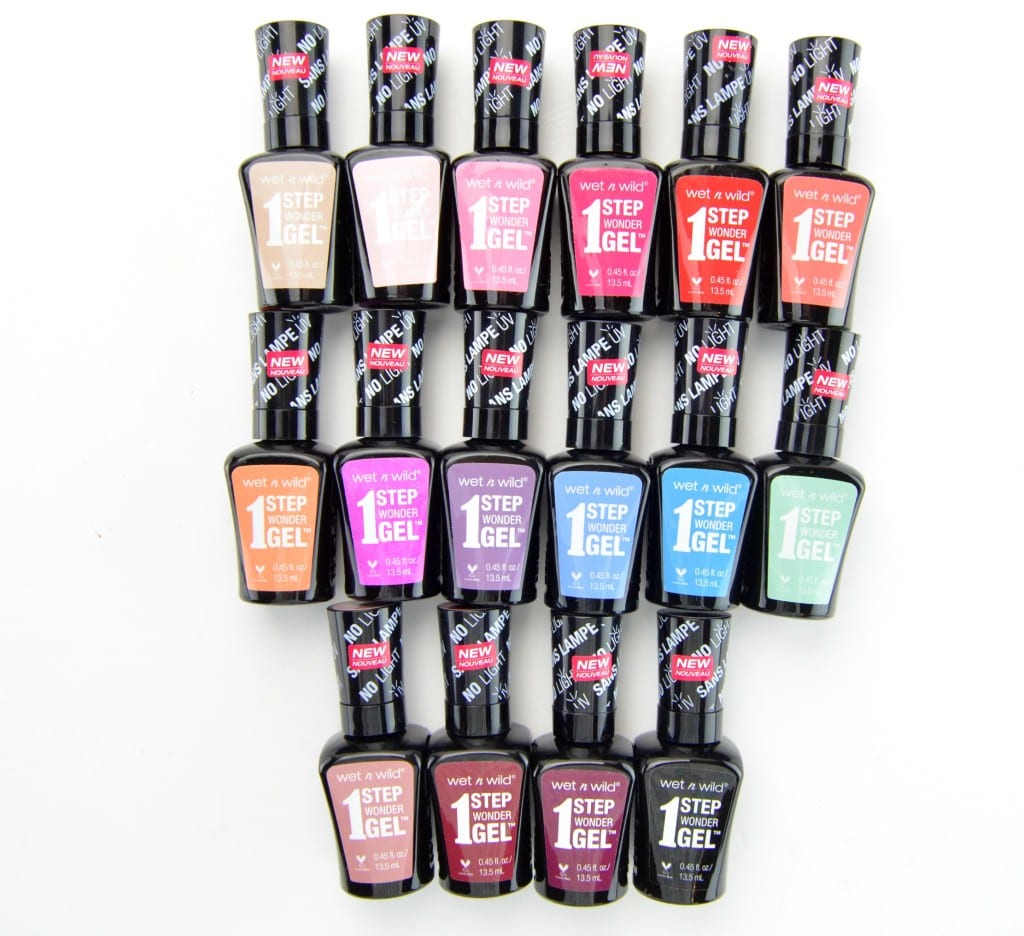 I've tried so many at-home gel polishes, two step programs, and as much as I adore them, these Wet N Wild 1-Step Wonder Gel are so much better. I'm obsessed with the fact I don't have to apply a top coat, cause let's get real, no one's got time for that. I can barely wait the five minutes it takes to dry from the initial coat, let alone wait another 5 to 10 minutes for a top coat to set and dry. Although it promises high shine, I find each shade to run a little flat and dull. If you're looking for that high-gloss, shiny finish, you may want to apply a glossy top coat? And as far as staying power, although I didn't experience the full 2 weeks as promised, it did last a solid 5+ days before chipping, which is a lot longer than most polishes. The majority of the colours are extremely pigmented, however, if you're looking for true opaque coverage, you're going to want to apply a second coat.
Wet N Wild 1-Step Wonder Gel comes in a wide variety of shades, we're talking anything from your basic white, black and neutrals to more bold and fun shades of pink, reds and blues. With 18 colourful shades to pick from, you can easily, and effortlessly, switch up your nail colour as your mood changes. It retails for $4.99 at your local food, drug and mass retailers across Canada.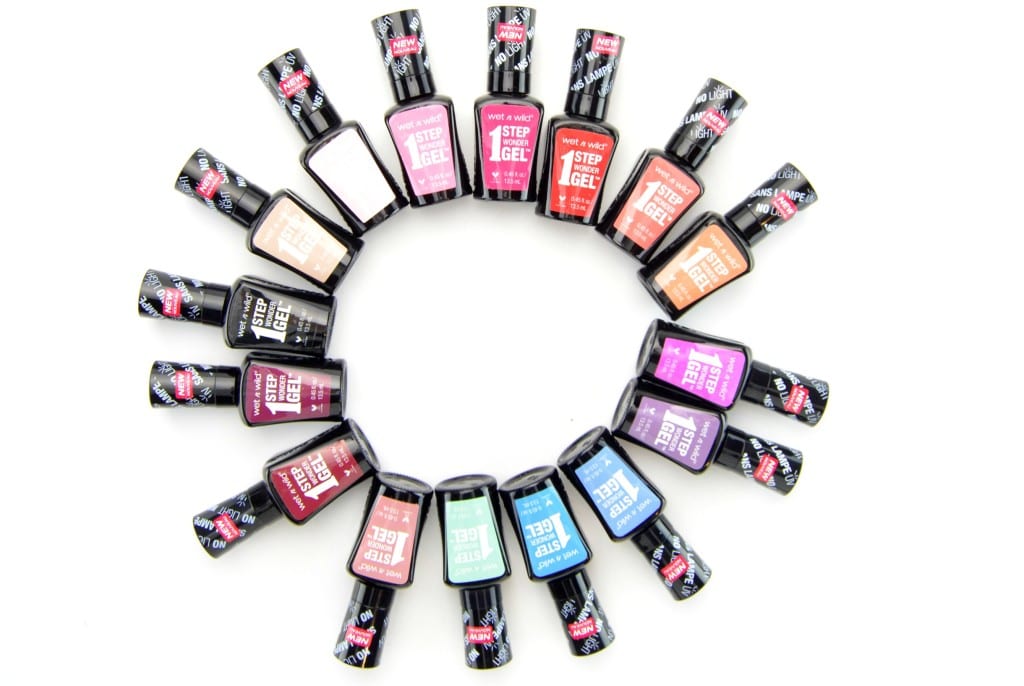 Wet N Wild 1-Step Wonder Gel in Condensed Milk, Pinky Swear, Missy in Pink, It's Sher-Bert Day!, Crime of Passion and Coral Support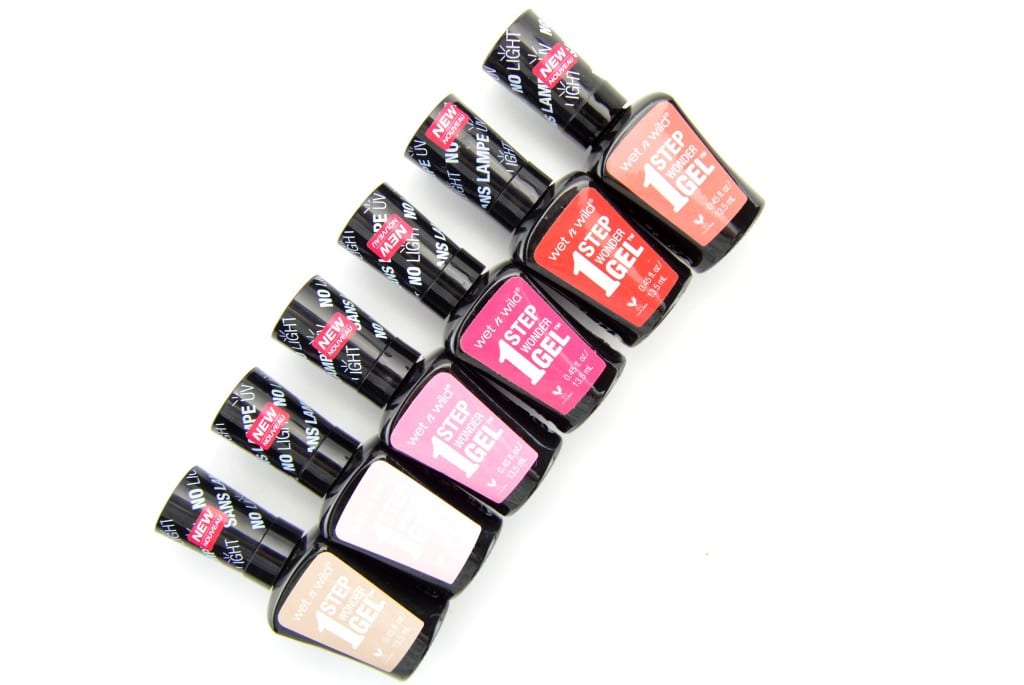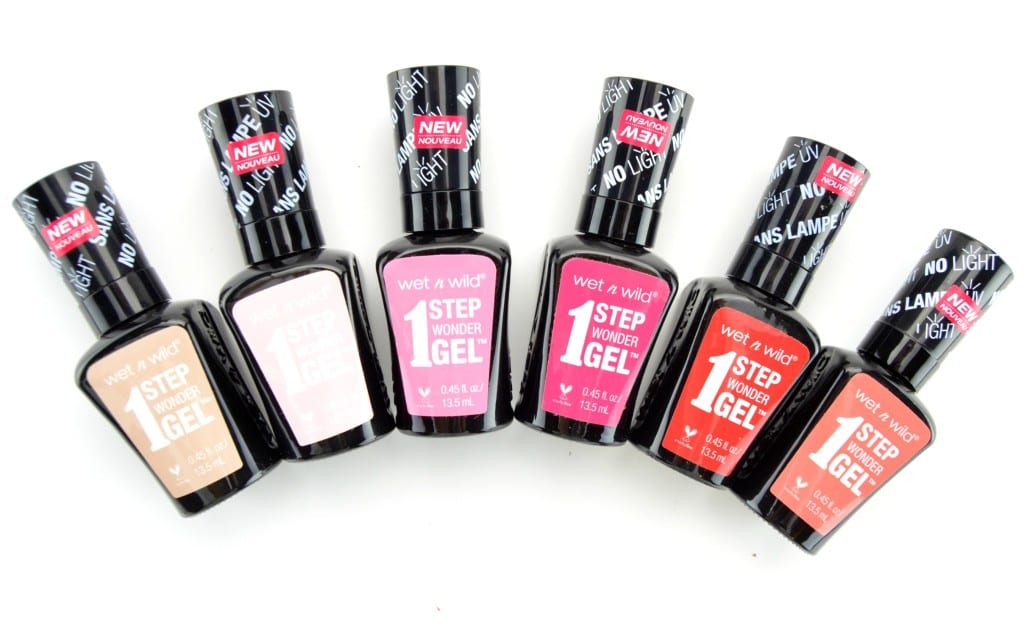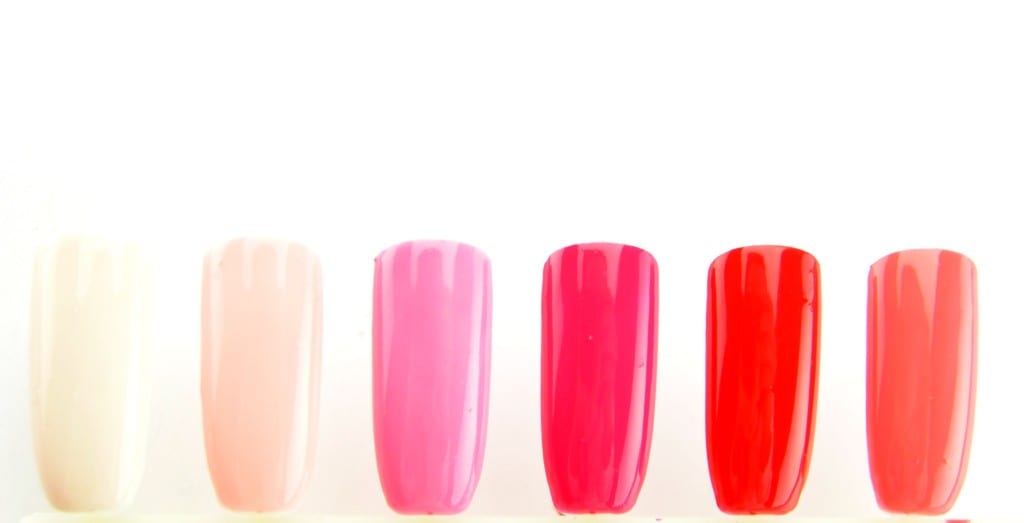 Wet N Wild 1-Step Wonder Gel in Pardon My Peach, Bye Feluschia!, Lavender Out Loud, Cyantific Method and Pretty Peas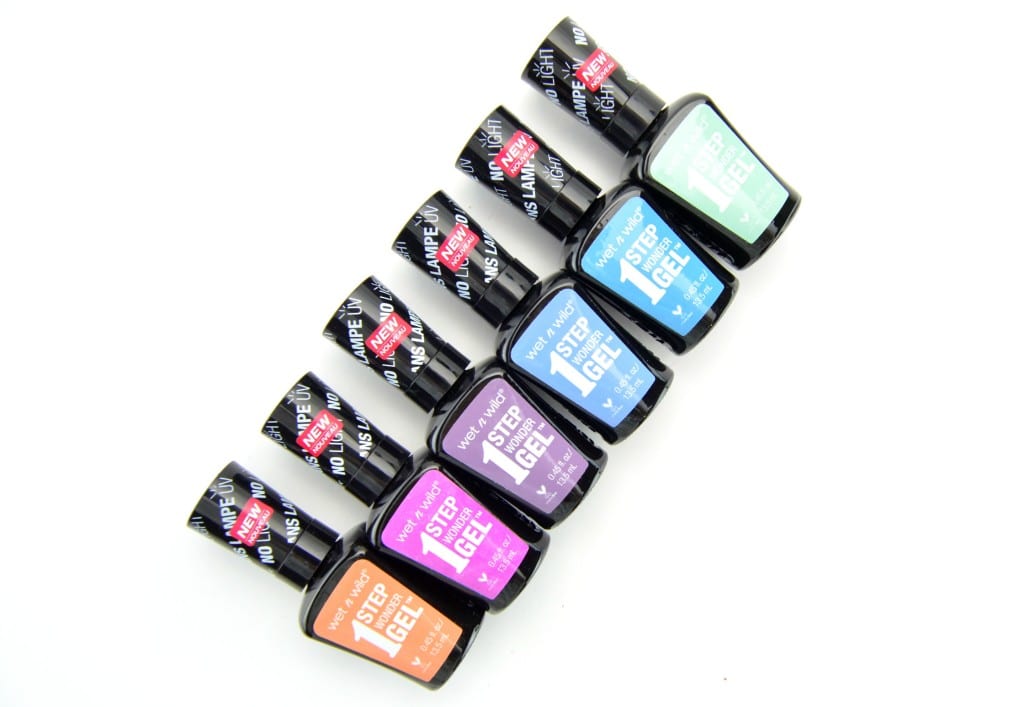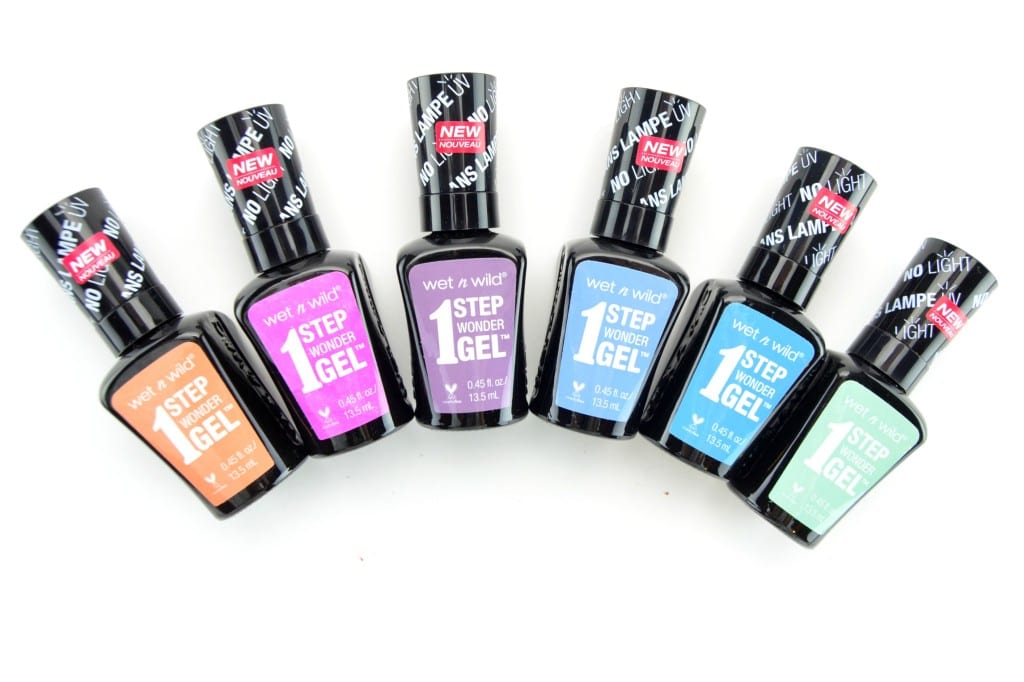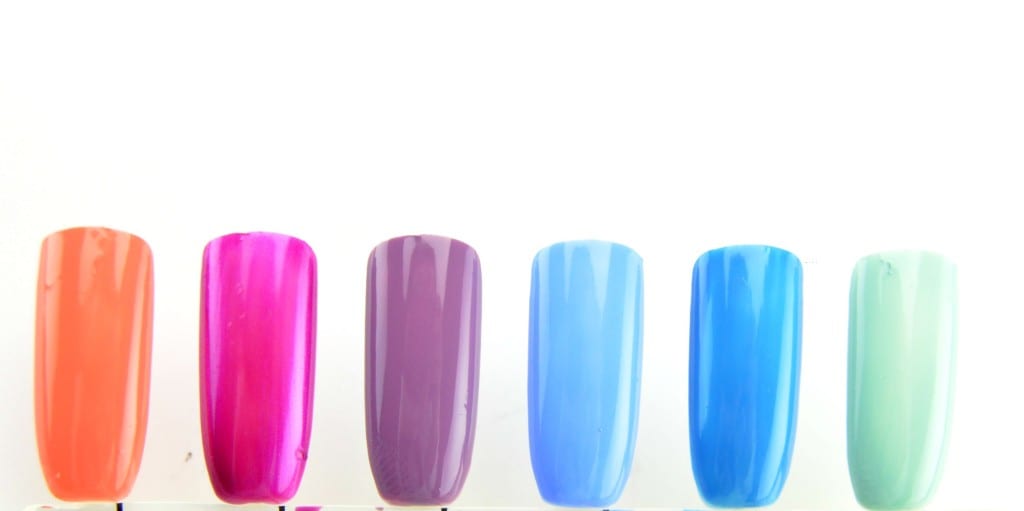 Wet N Wild 1-Step Wonder Gel in 732A, Left Marooned, Under My Plum and Power Outage