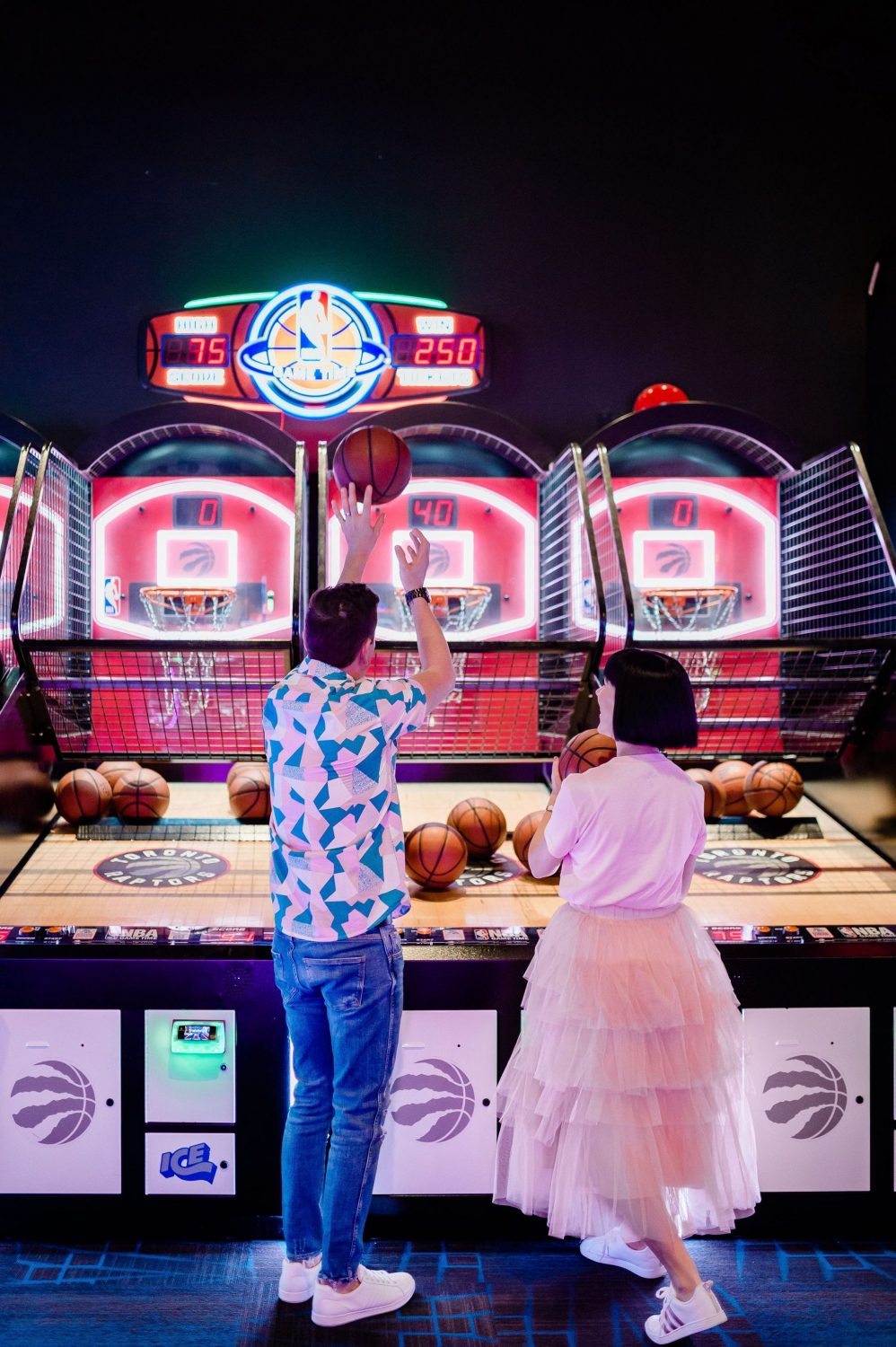 We all live busy lives but setting aside some quality time with your partner is incredibly important. Going out on regular dates with your spouse allows you to feel emotionally closer to them. It allows you to forget about your bills, obligations and even the children for a few hours and just enjoy each other's company. Derek and I try to have weekly dates, but we find evening dates to be overrated and overcrowded. If you haven't tried a brunch date, you're missing out. Brunch offers the best of both worlds; the sweetness of breakfast foods with the savouriness of lunch.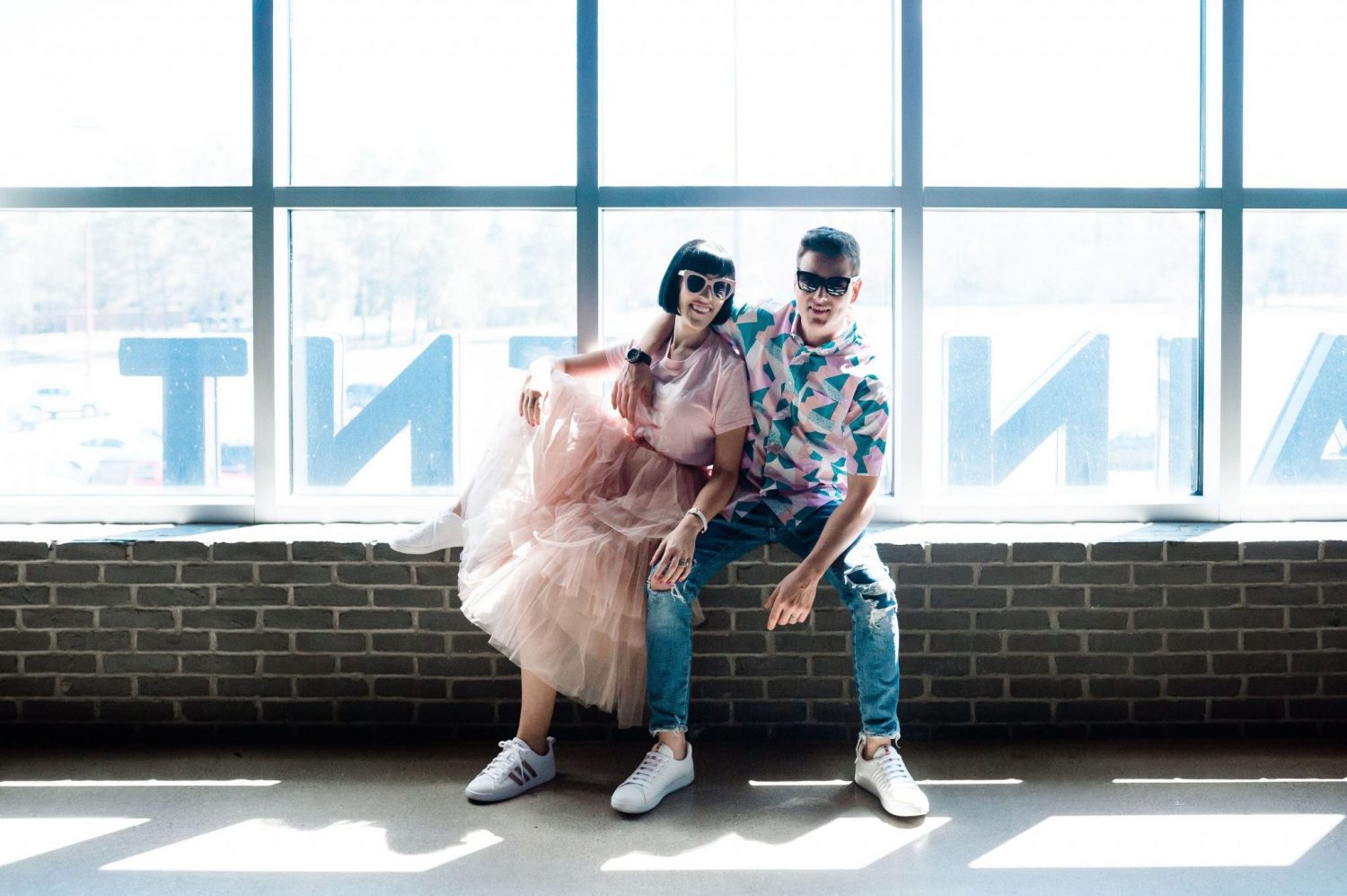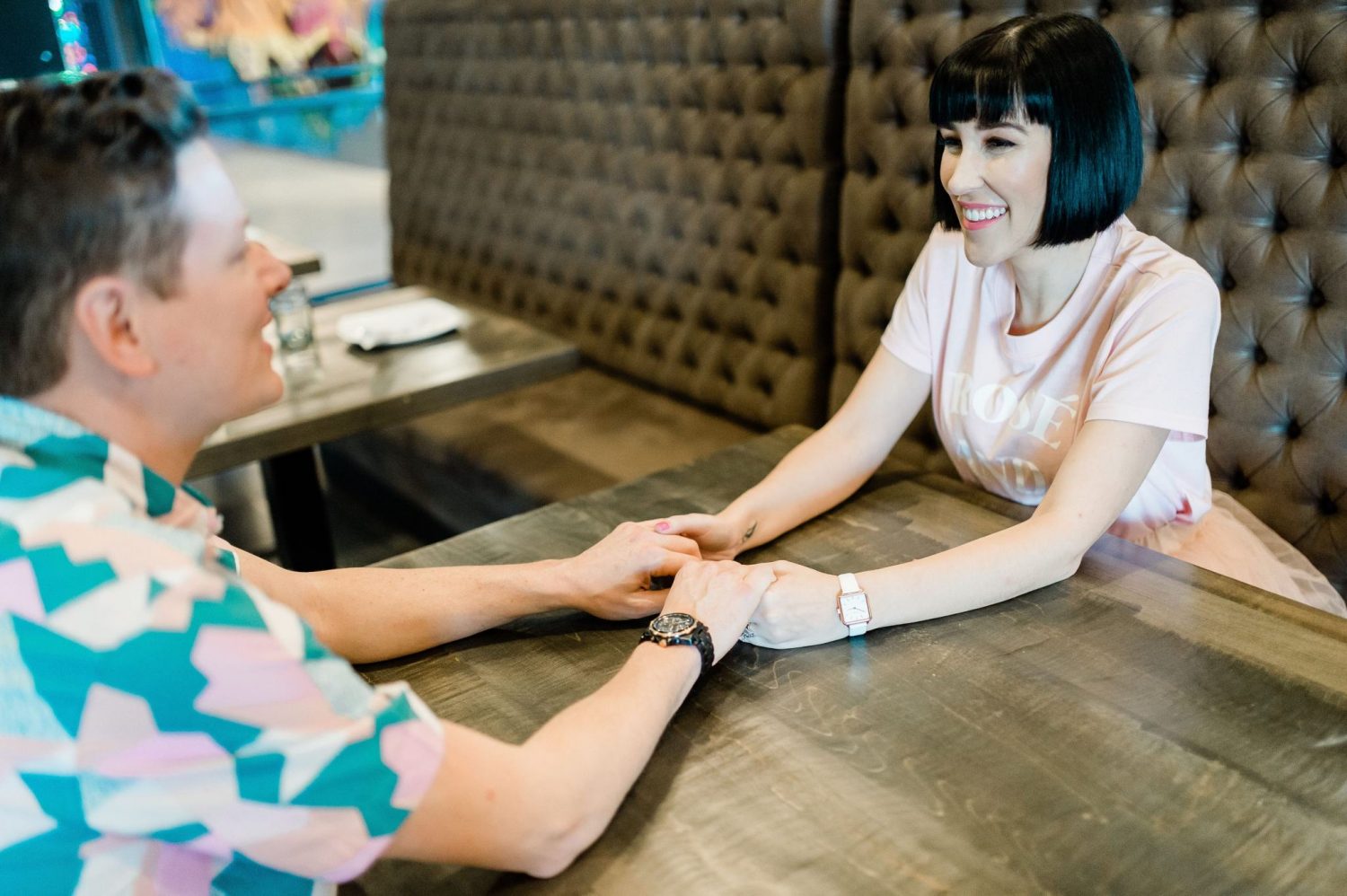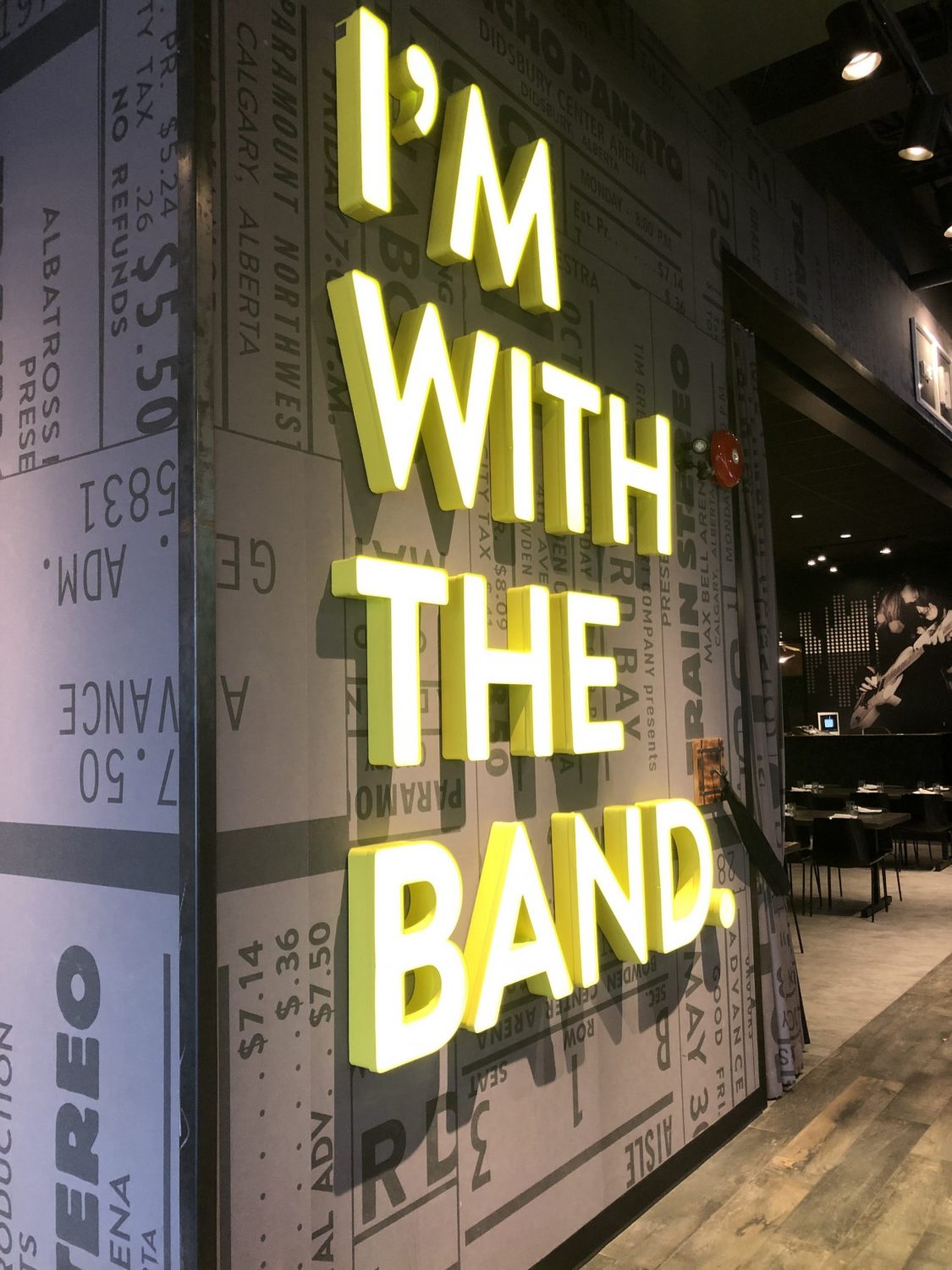 The Rec Room at CF Masonville Place brings together an incredible dining experience with the amusement of video arcades.  This 35,000 square-foot entertainment complex is divided into two different sections, half of which is devoted to dining and live entertainment, while the other half allows you to unleash your inner child with amusement games and attractions.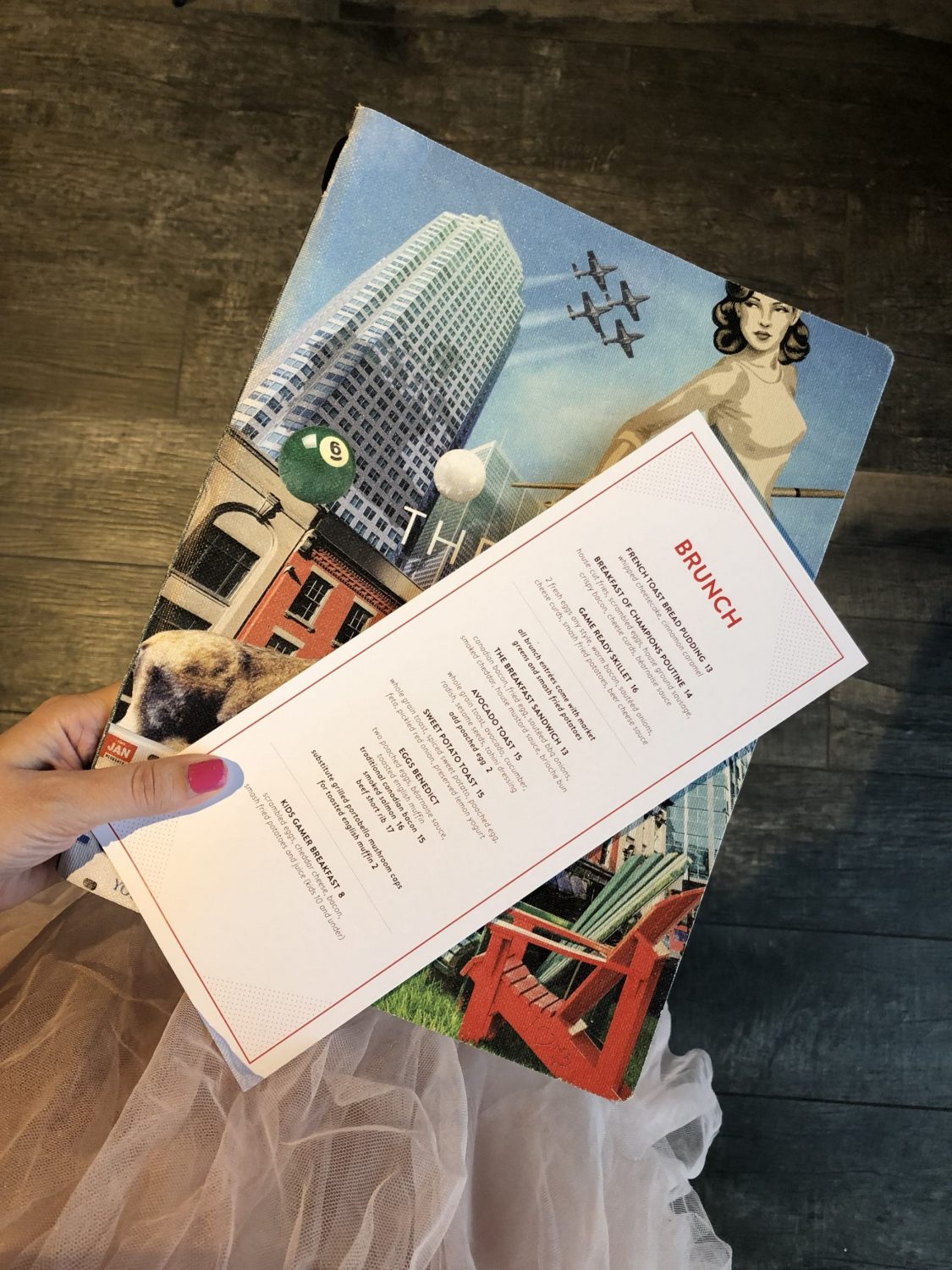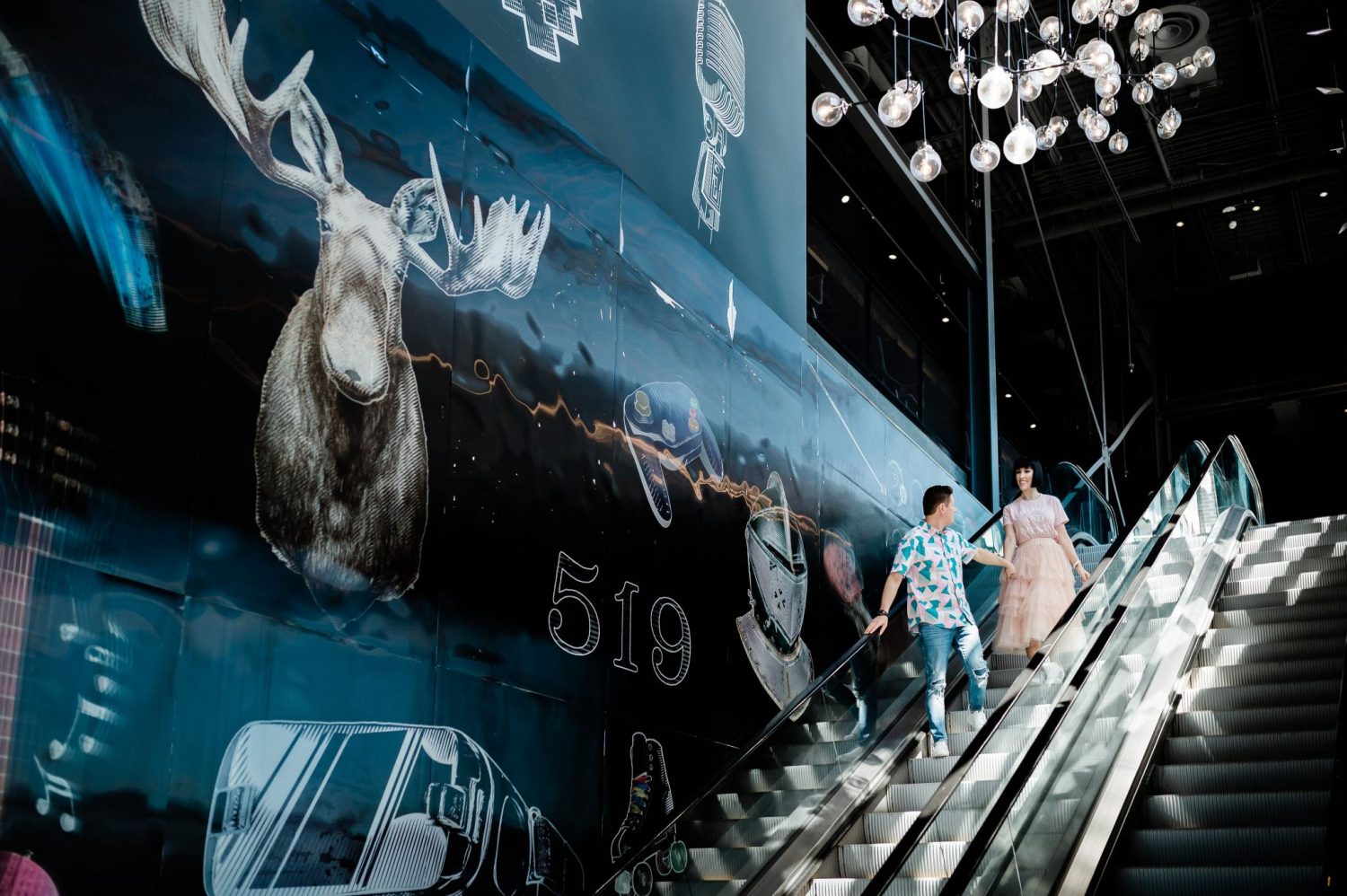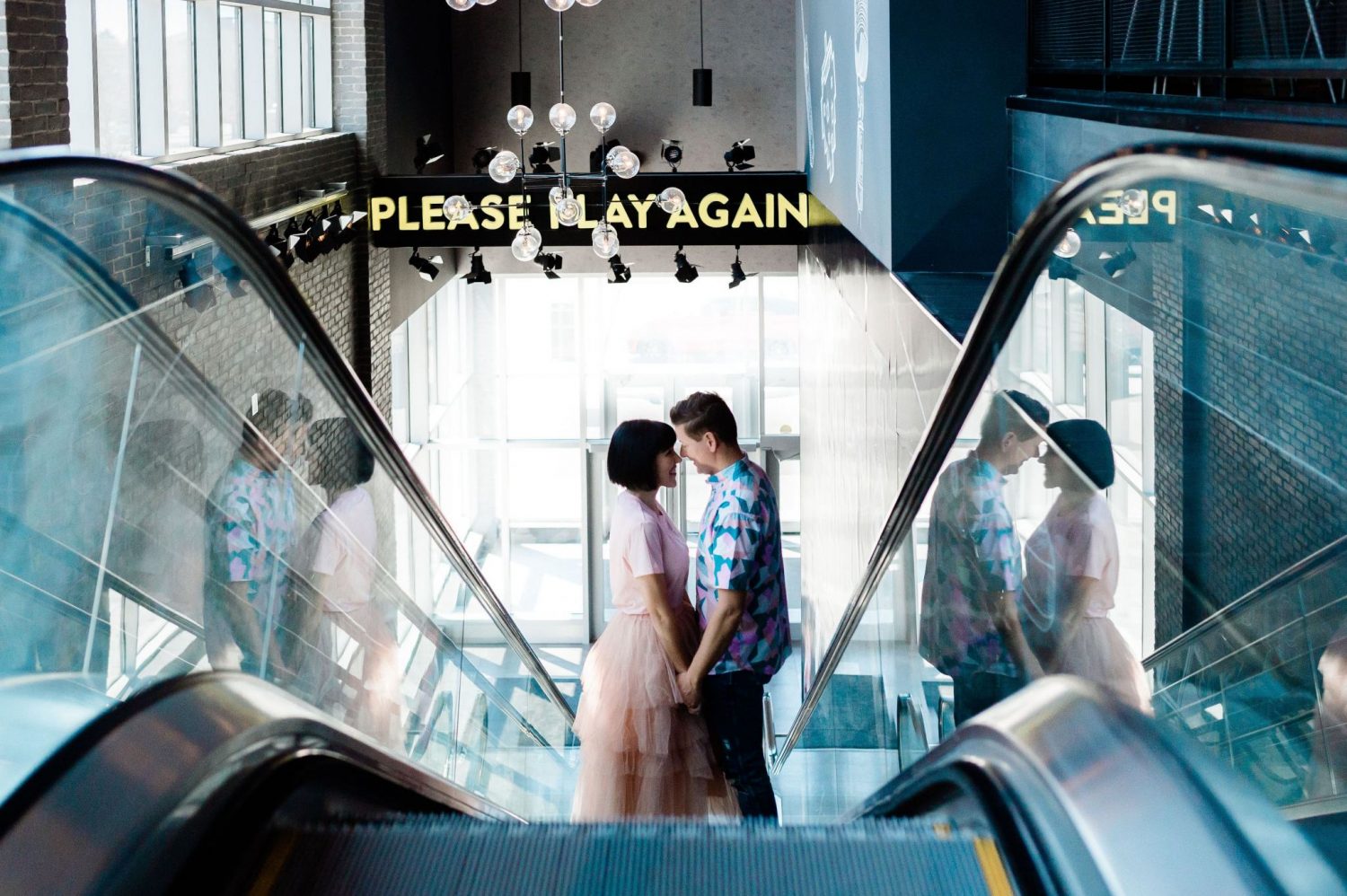 Three10 is a casual restaurant which plans on Canada's 3 territories and 10 provinces. It highlights Canadian classics but with a modern-day twist. Each meal contains nothing but fresh ingredients and innovated cooking techniques. Each dish is hand-crafted with flavours that are as diverse as our nation. Brunch is offered every weekend from 11AM to 3PM and features an array of delicious options. I went with the French Toast Bread Pudding as I was looking for something sweet. French Toast is an all-time favourite, but this isn't your traditional breakfast meal, it's almost like having dessert for breakfast. Its crispy on the outside, tender and gooey on the inside, and with whipped cheesecake and cinnamon caramel throughout.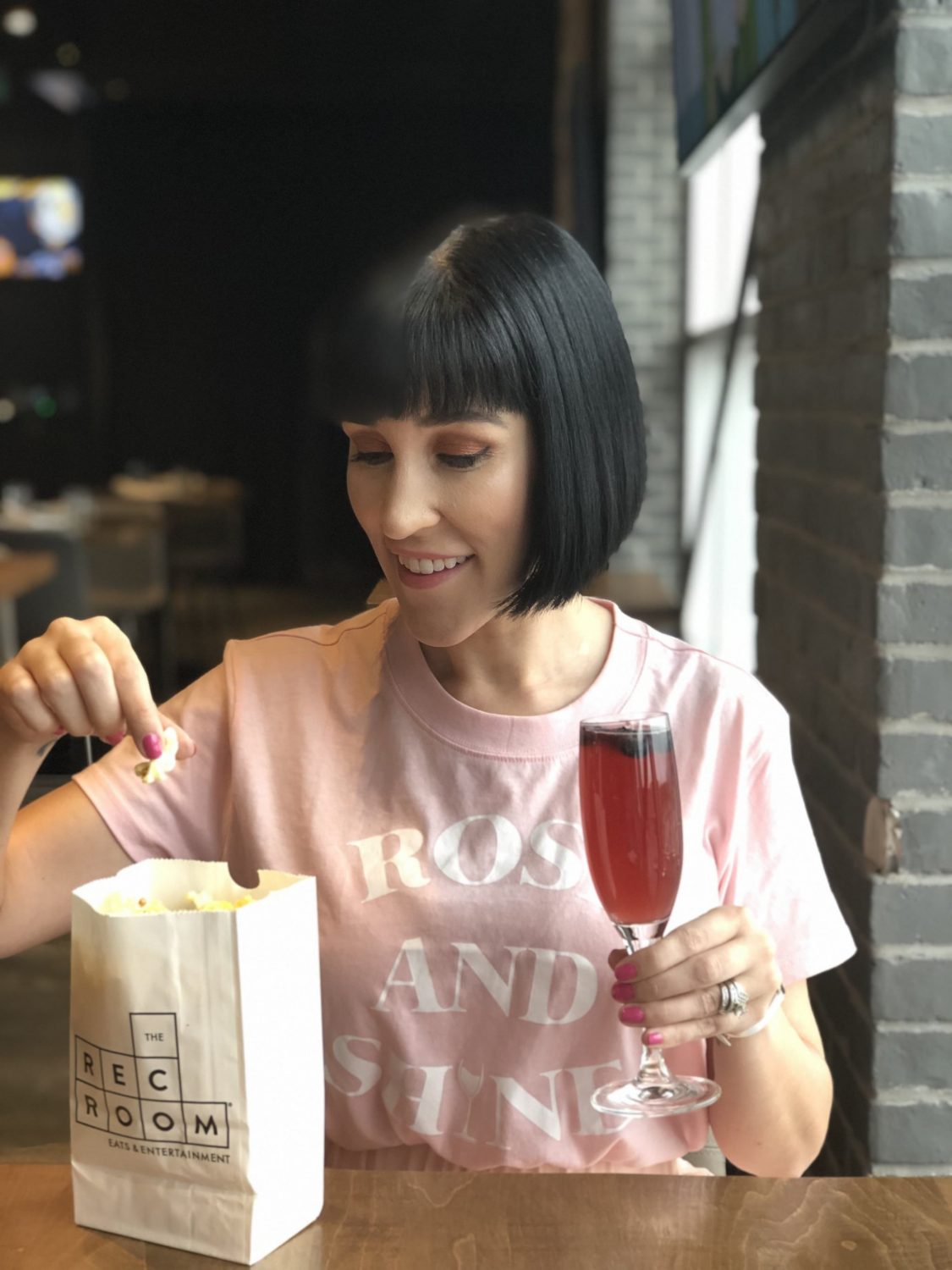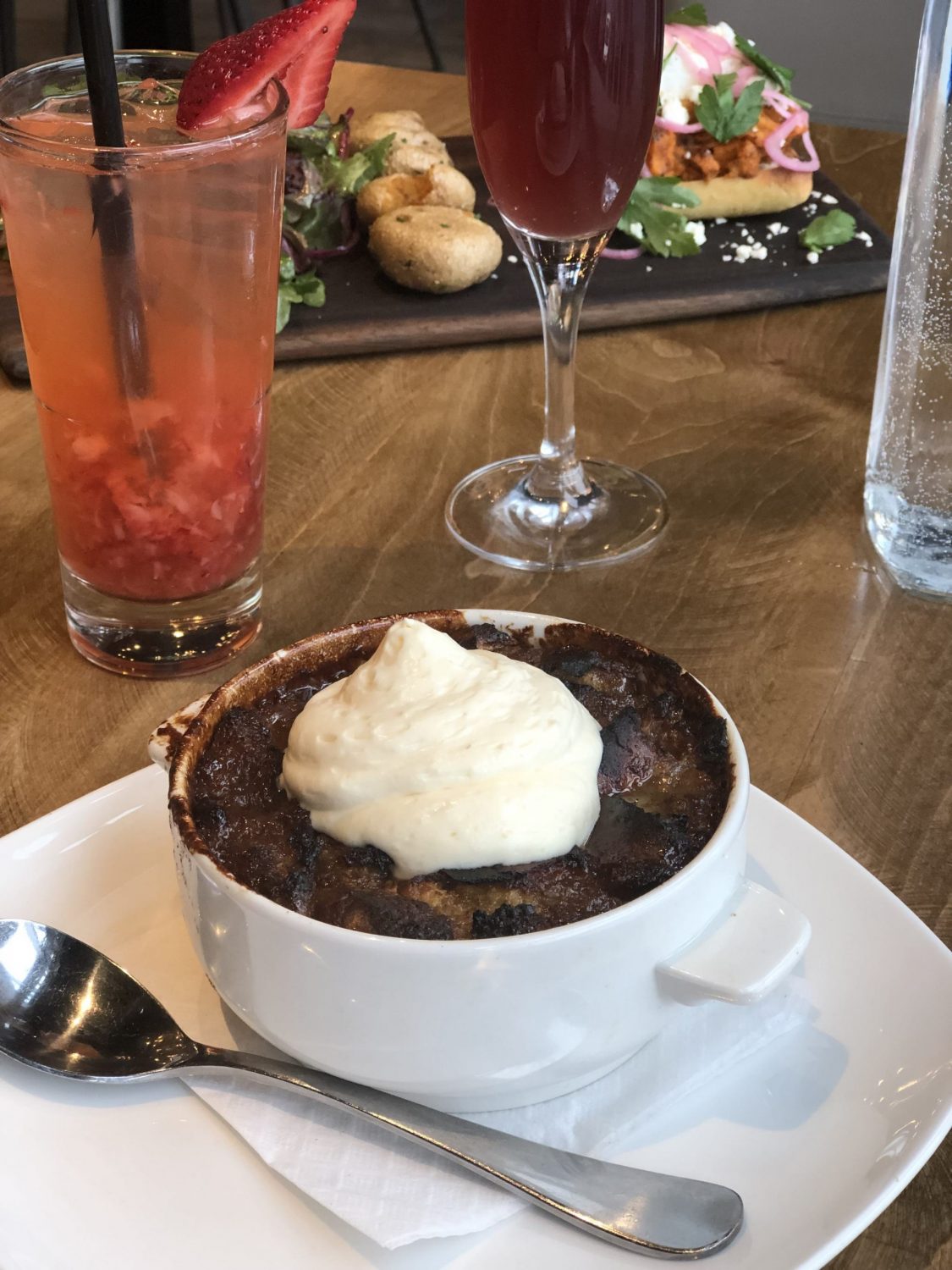 Derek on the other hand, treated himself to the Sweet Potato Toast. Whole grain toast, spiced sweet potato, poached egg and topped with feta, pickled red onion and preserved lemon yogurt, you can tell he went for the healthier option. We ended up sharing both, and I can't tell you which one was better.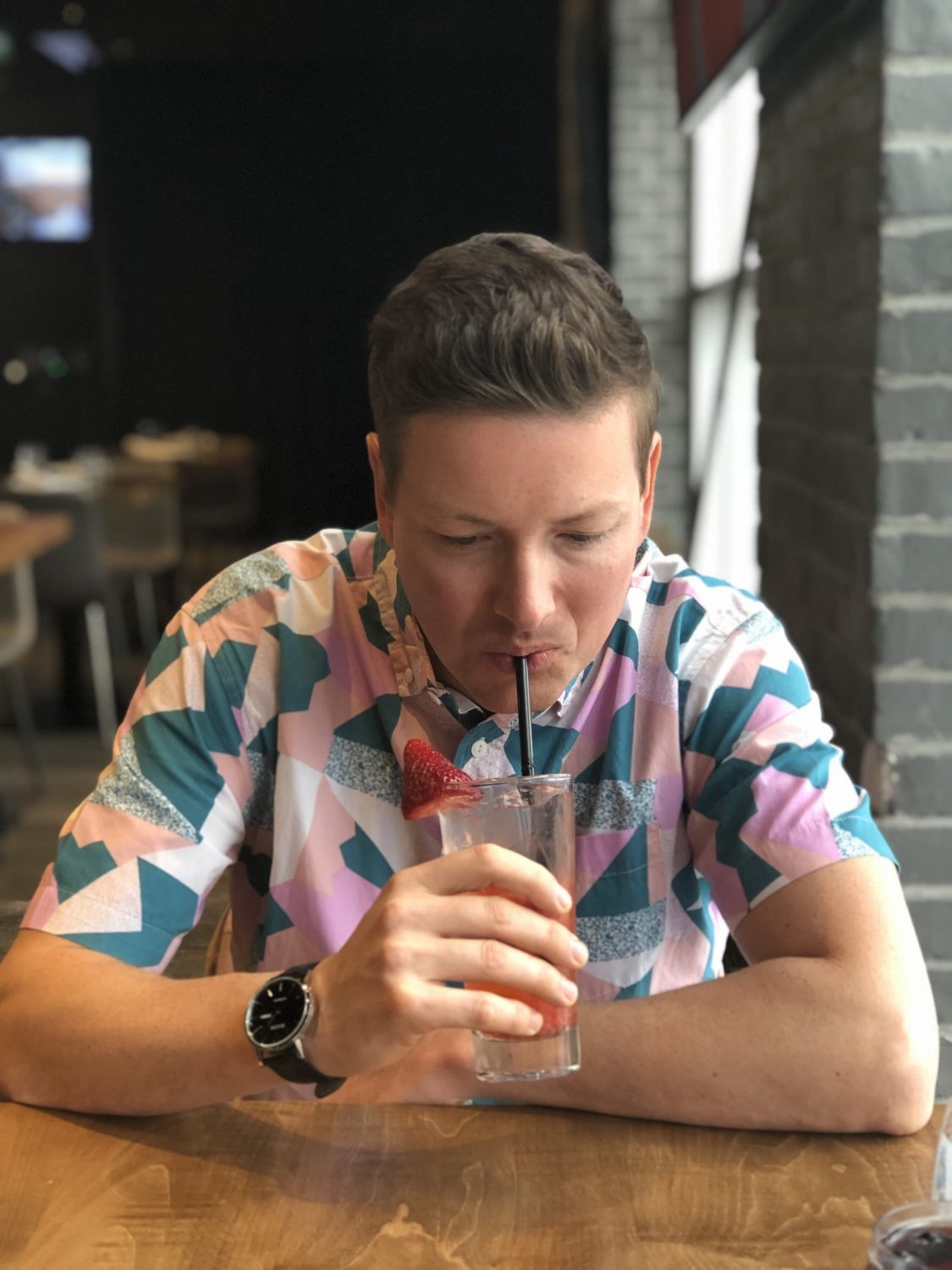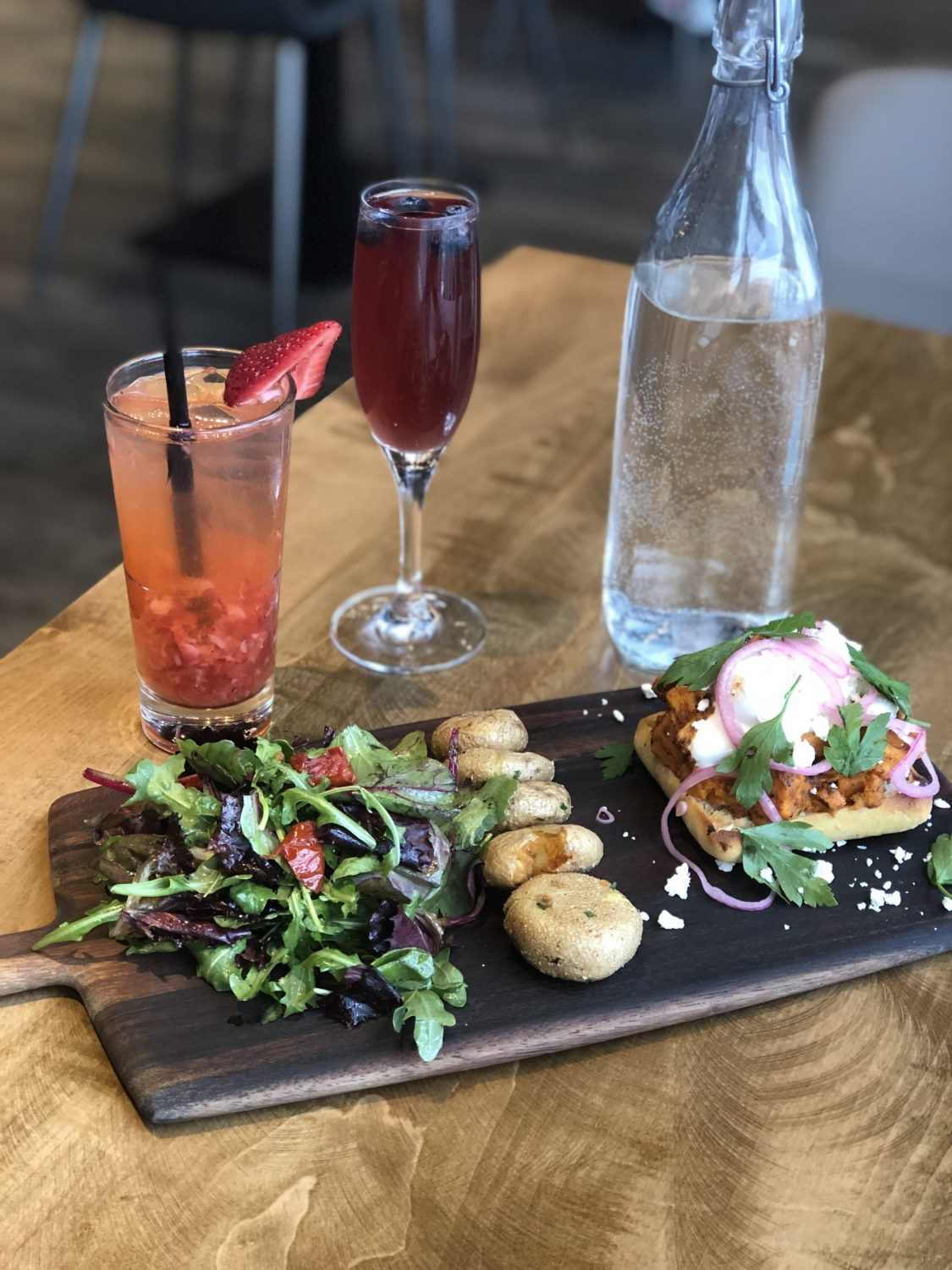 And since it's never too early for a cocktail, Derek and I treated ourselves to Blueberry Mimosa and Strawberry Basil Lemonade. I love that they took a cult-favourite mimosa, but with an unexpected twist with the blueberries and prosecco. The vodka lemonade was also innovated and unique with its triple sec, fresh basil, strawberries and lemonade. Both were sweet, refreshing and went down a little too easy.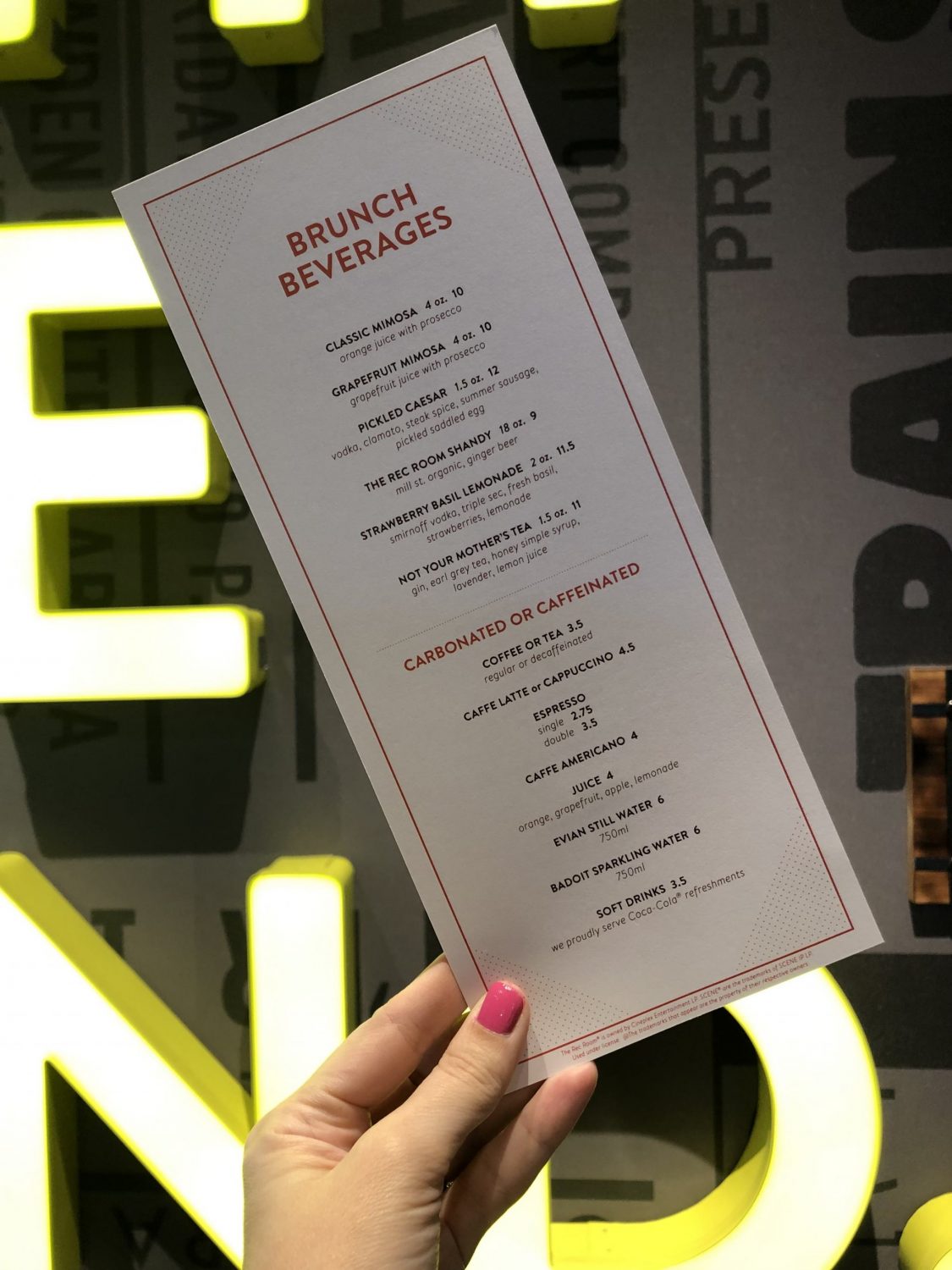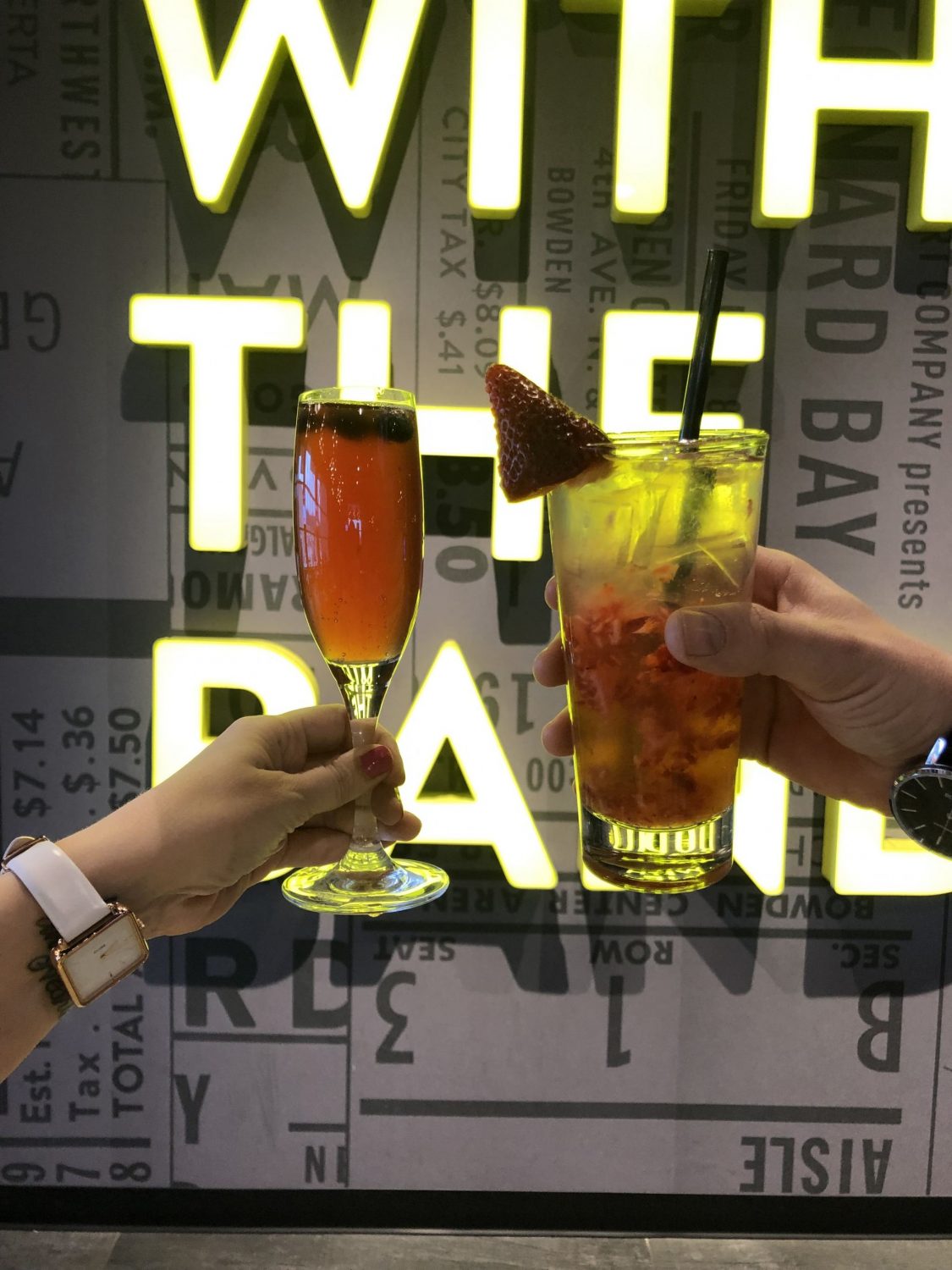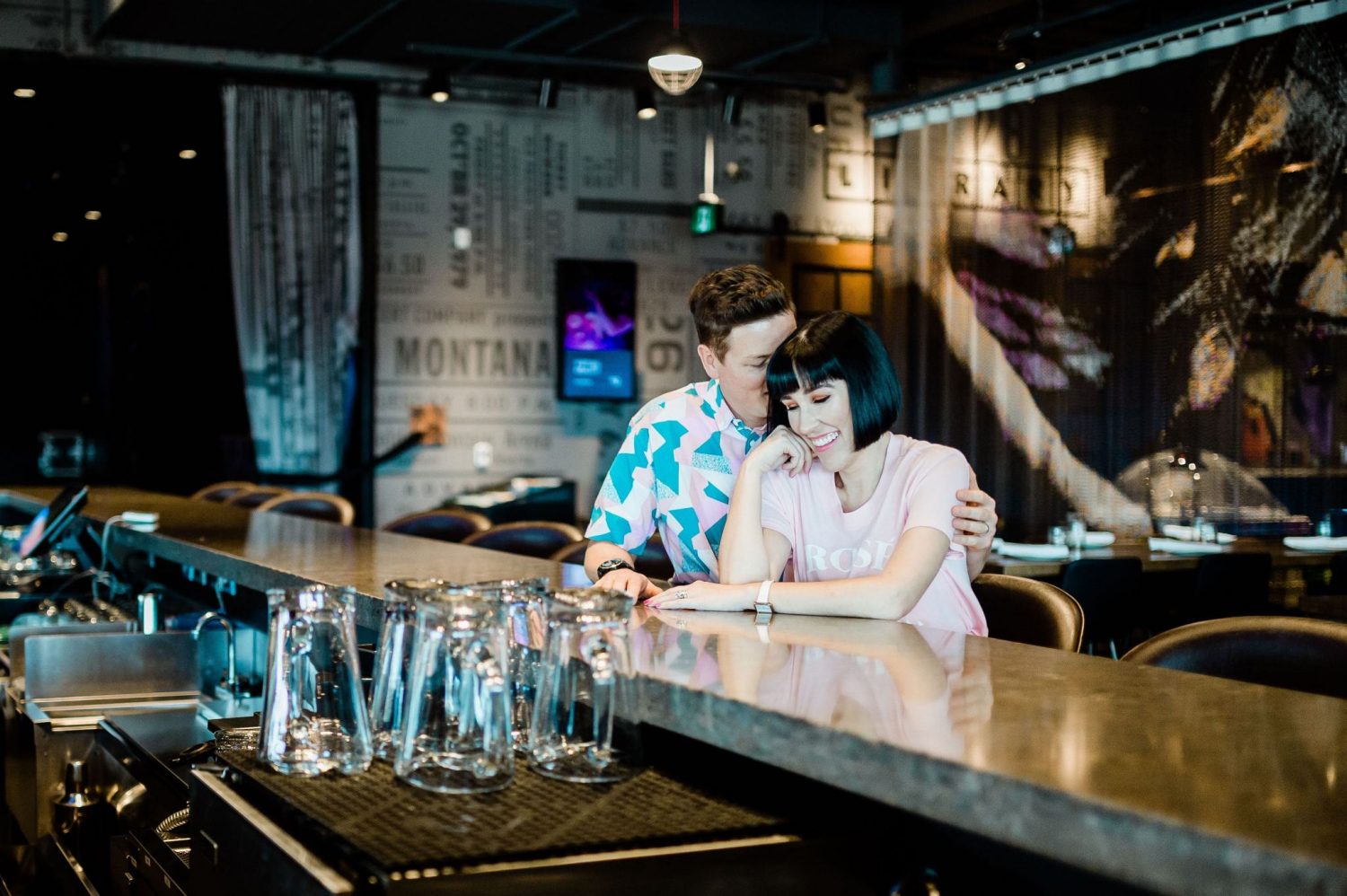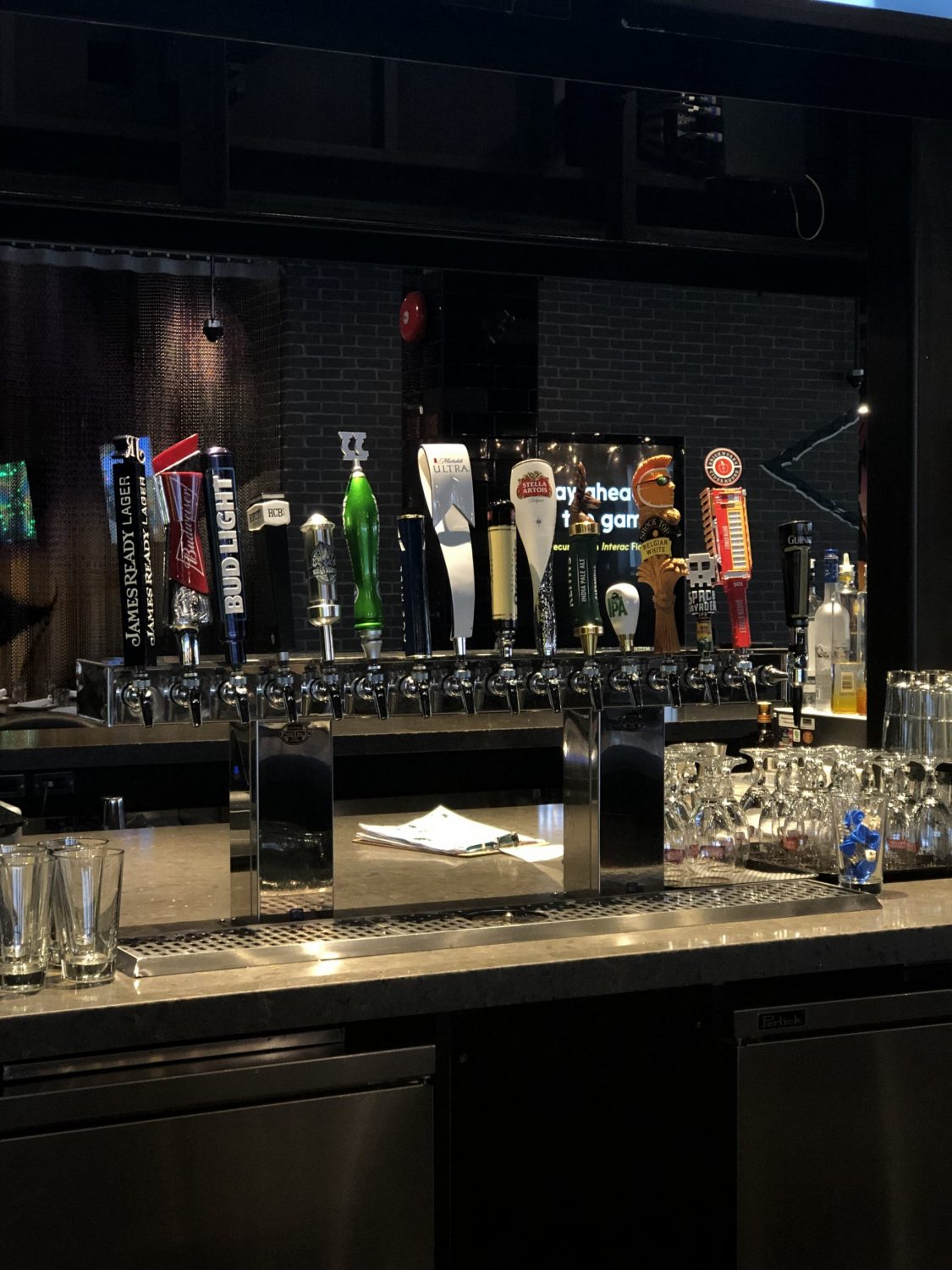 Game on! Remember how excited you got when you were little, spending the afternoon at the arcades? Now you can go back in time and bring back all those childhood memories in "The Yard" at The Rec Room. This 8000+ square foot attraction area is filled with all your favourite amusement games (over a hundred in total). If you were a child of the 80's or 90's, you probably remember inserting coins and gathering tickets as you won. The Rec Room is much more advanced than that, you simply load your bracelet with credits, tap and play. As you win, your points are tracked (along with how many game credits you have left), ensuring your hands are free to play the games (and not being tied up with coins and tickets). You can redeem your tickets at The Trophy Case store for a wide variety of prizes.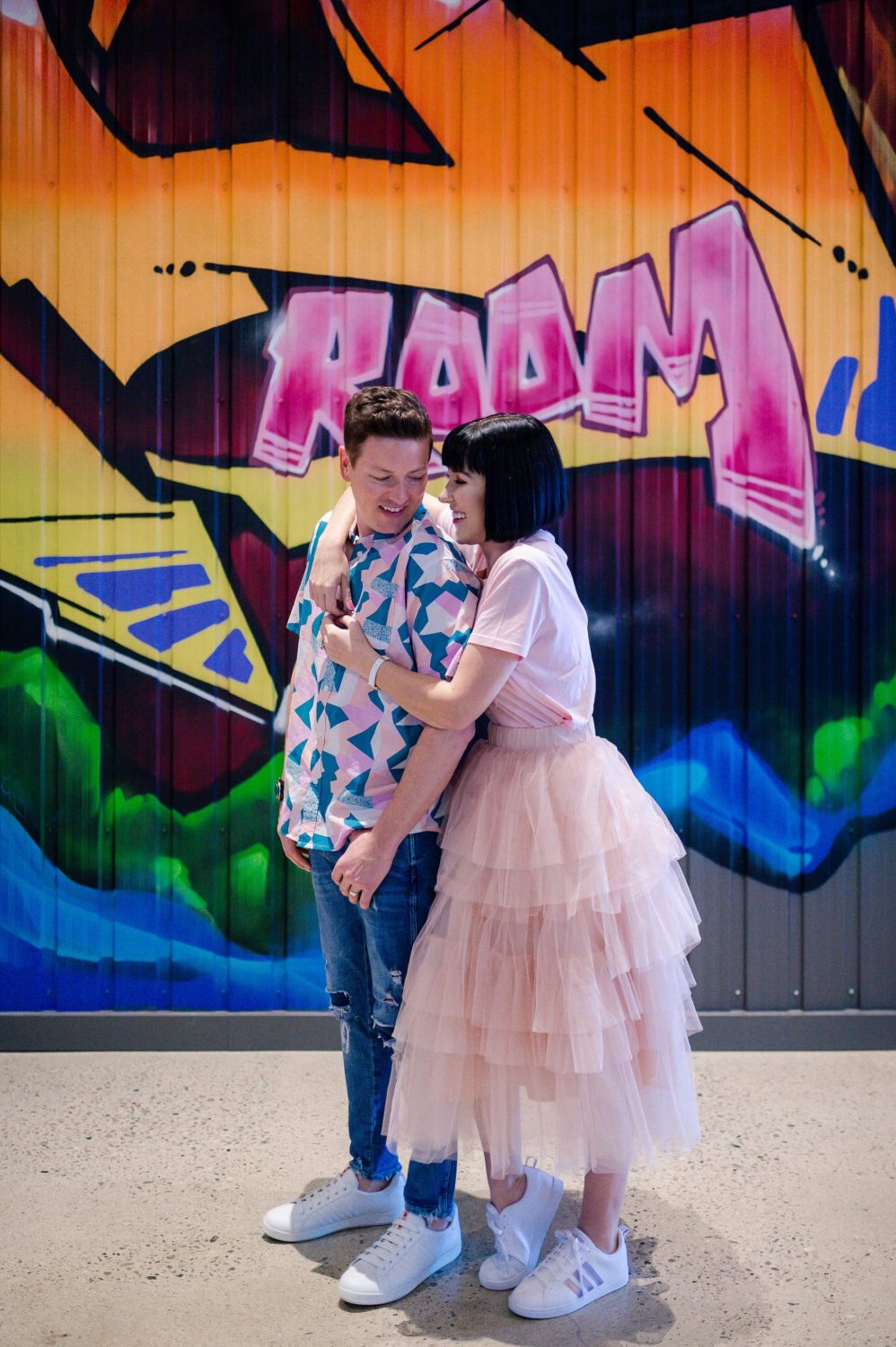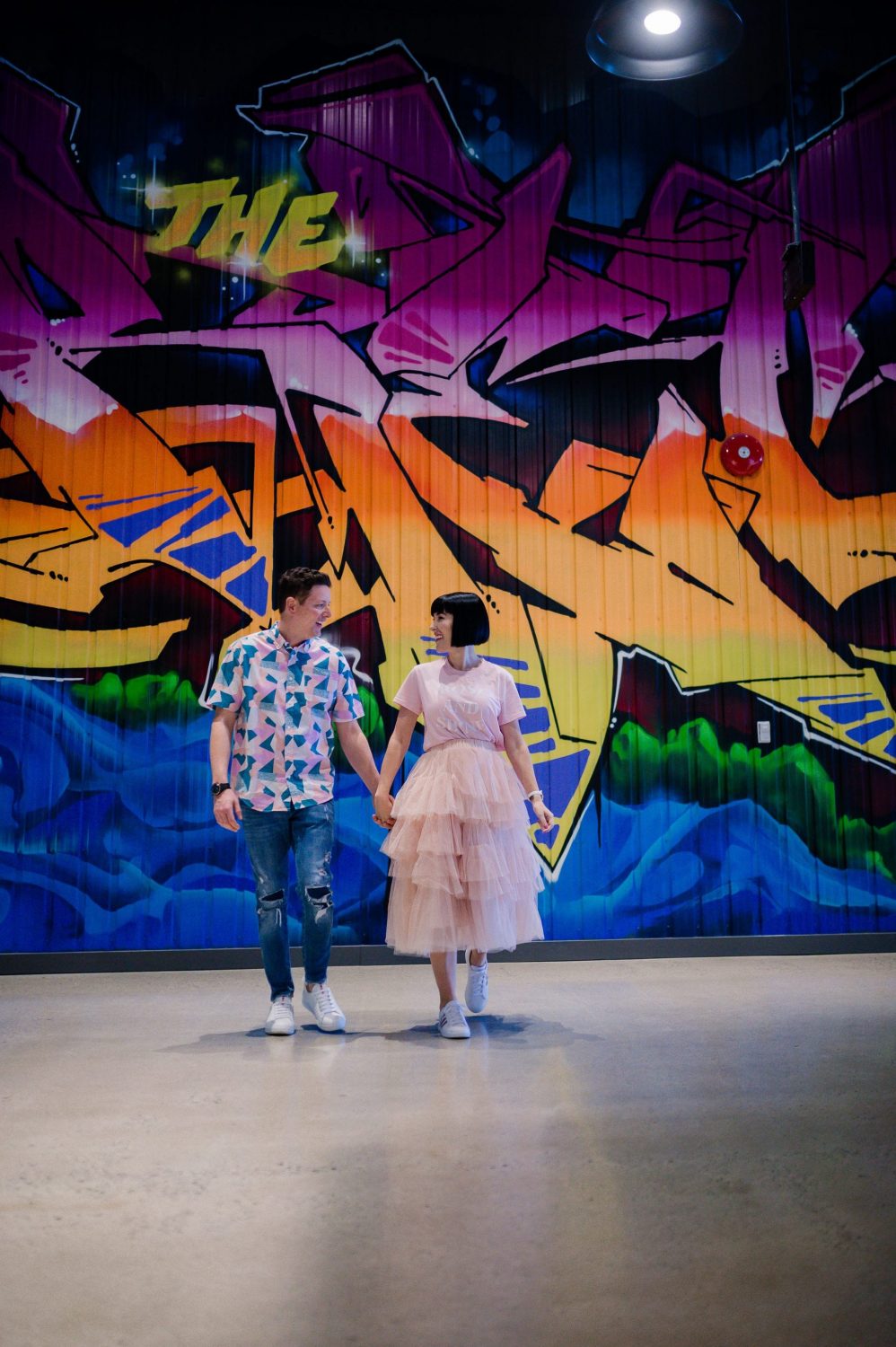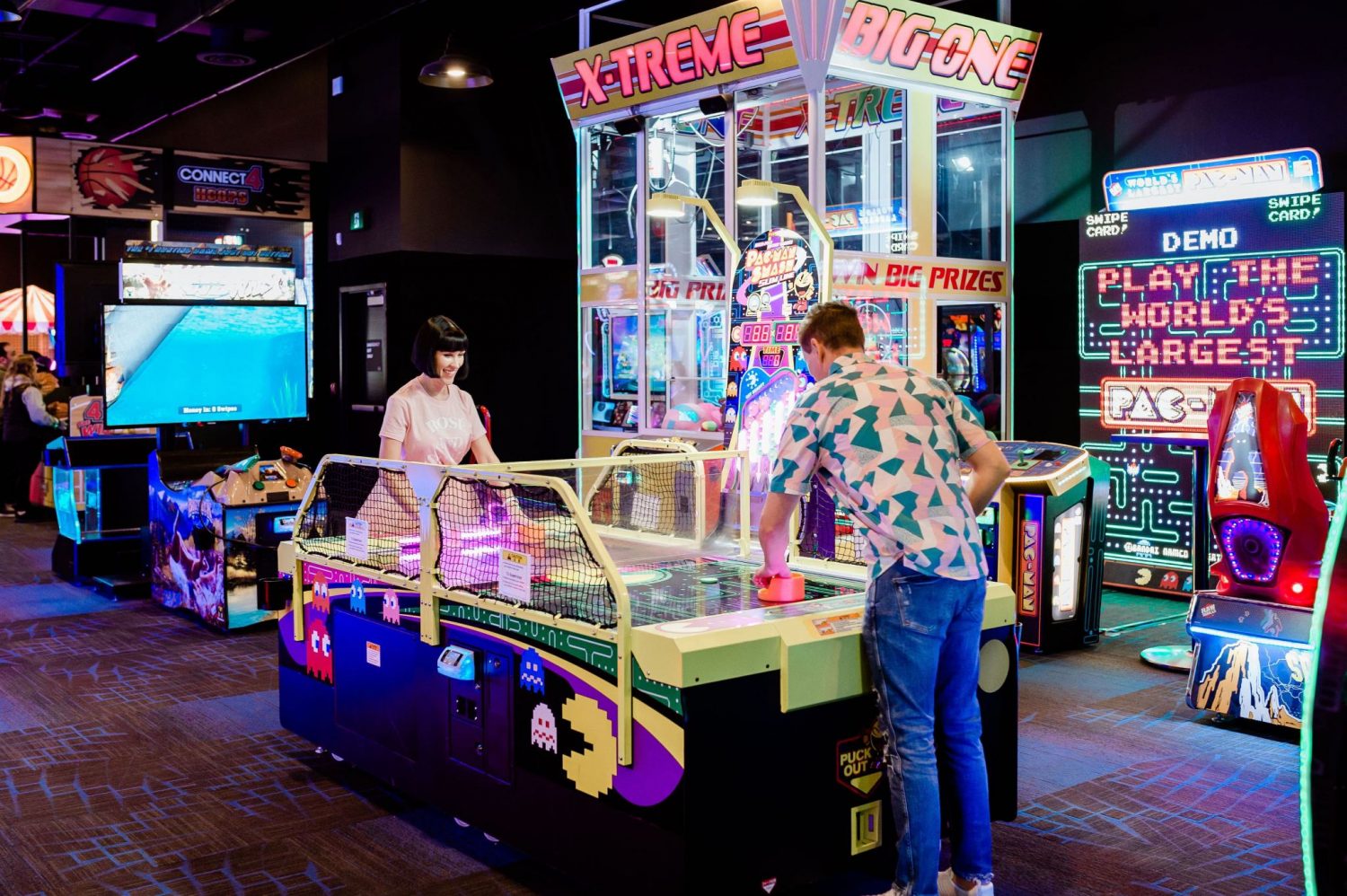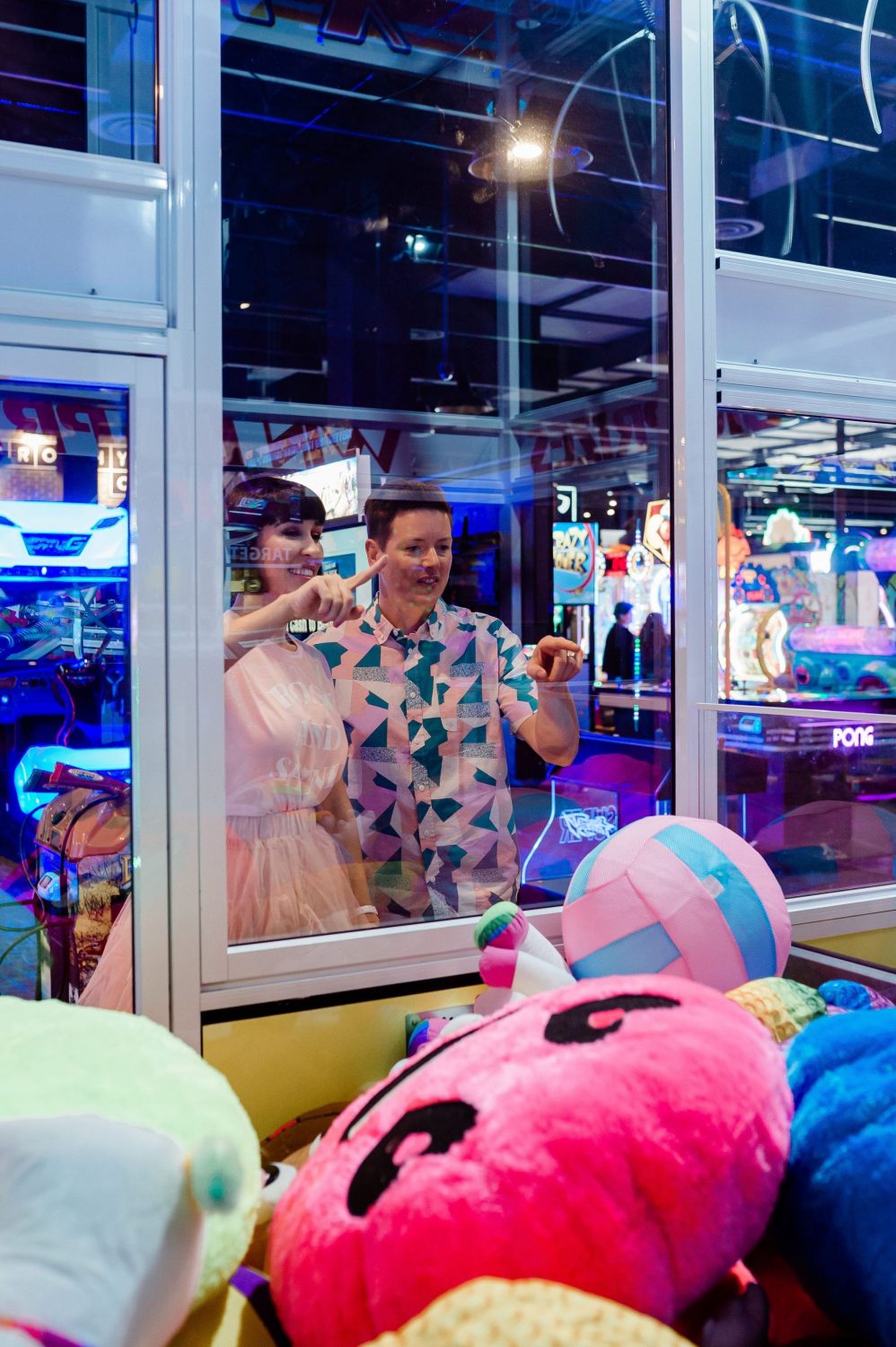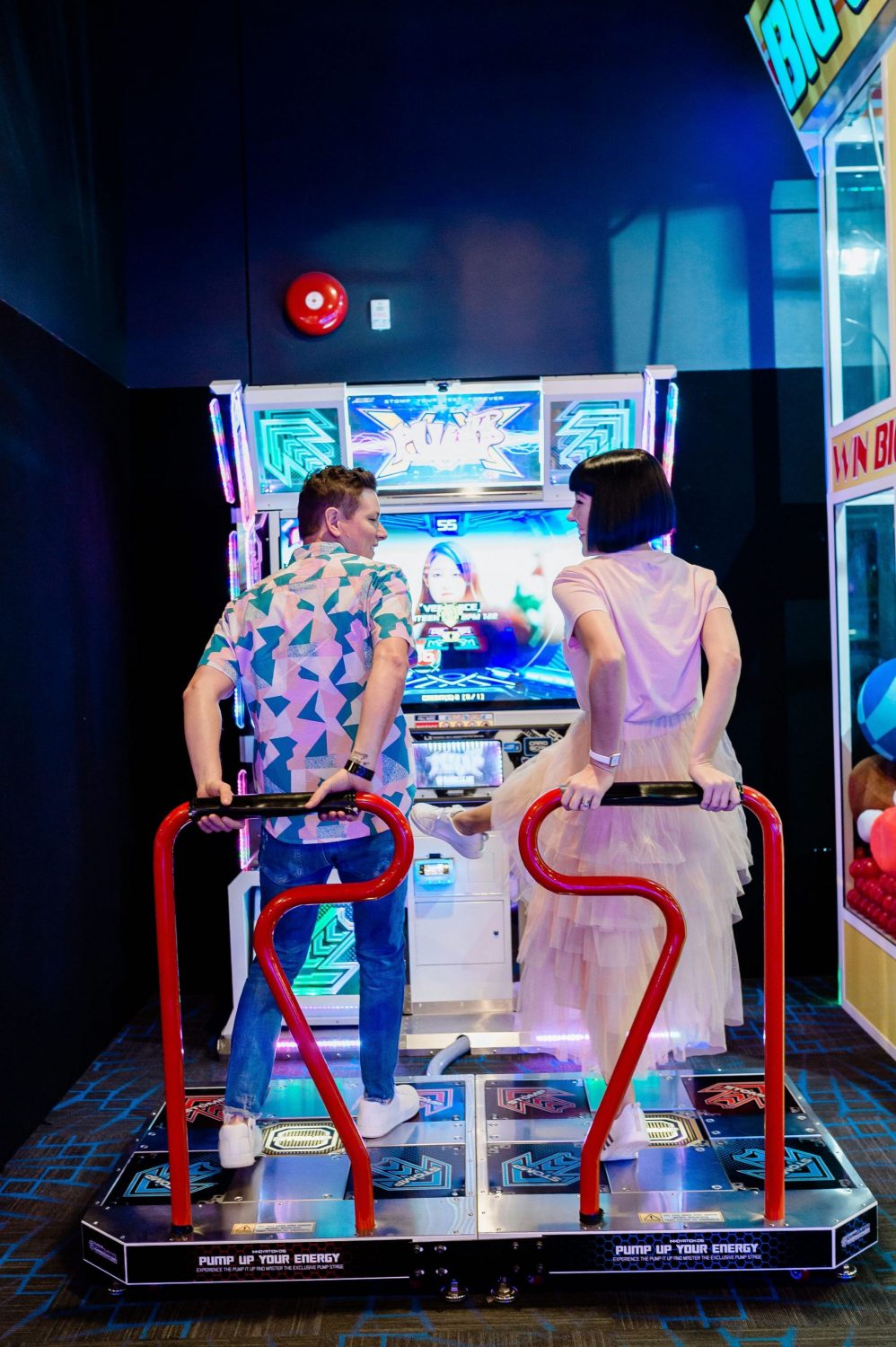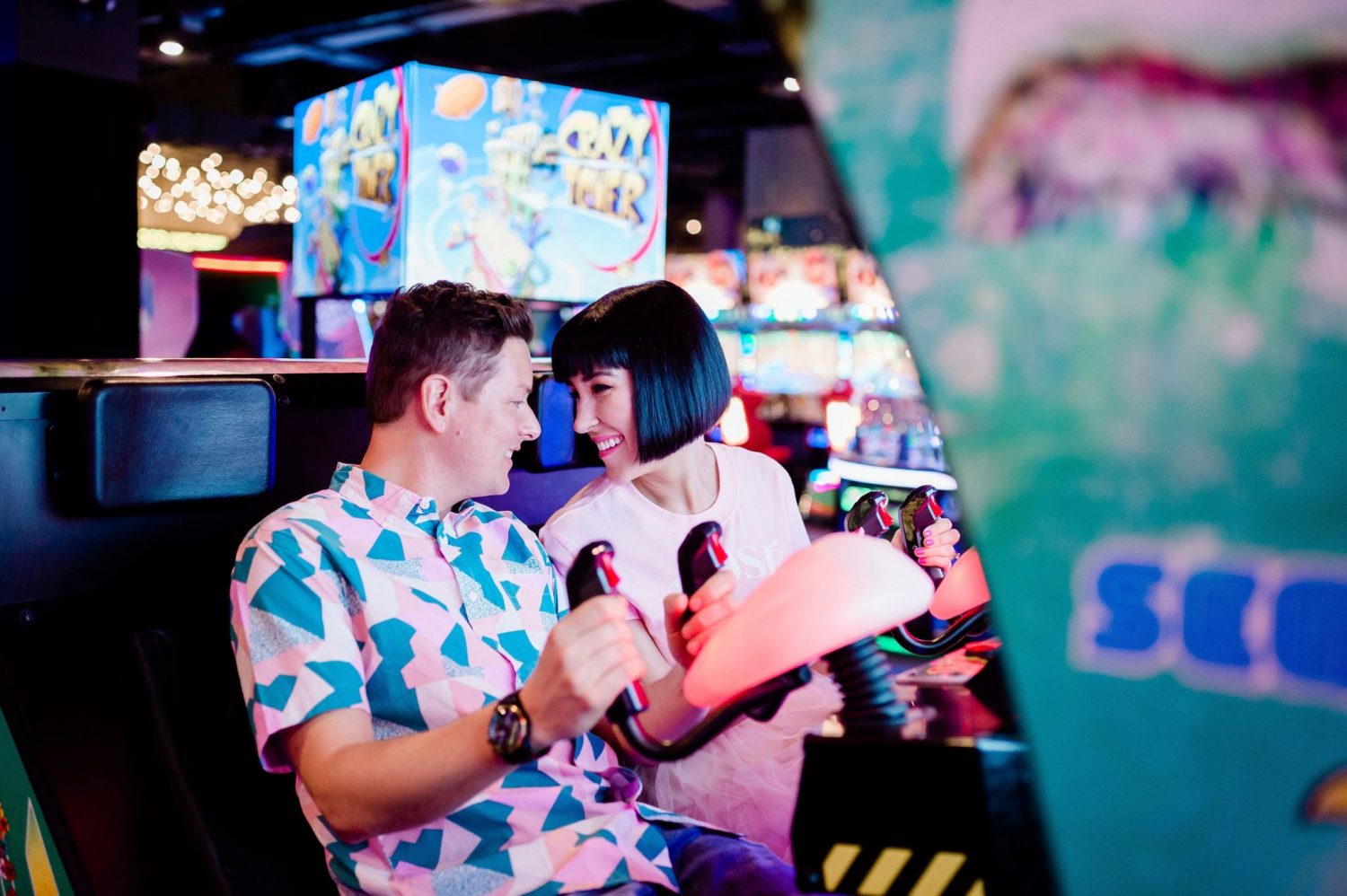 Here are my tips on making the most out of your video arcade fun with your partner. Choose games that you can play together, rather than against each other or solo. Derek and I may have spent 30 minutes at the Basketball game shooting hoops. Although I was clearly the stronger player hehe we had a blast playing together. Another fun option would be the Shooting Games or the Dancing one.  Another tip is to look for old-school games that leave you feeling nostalgic. Pac Man is a classic for Derek and I and instantly brought us back to our childhood. We had fun sharing memories and it was an excellent way for us to release our inner child. If you are looking for a little competition, Air Hockey can be a ton of fun. If you're the stronger player, I'll give Derek this one, try playing with your less dominant hand.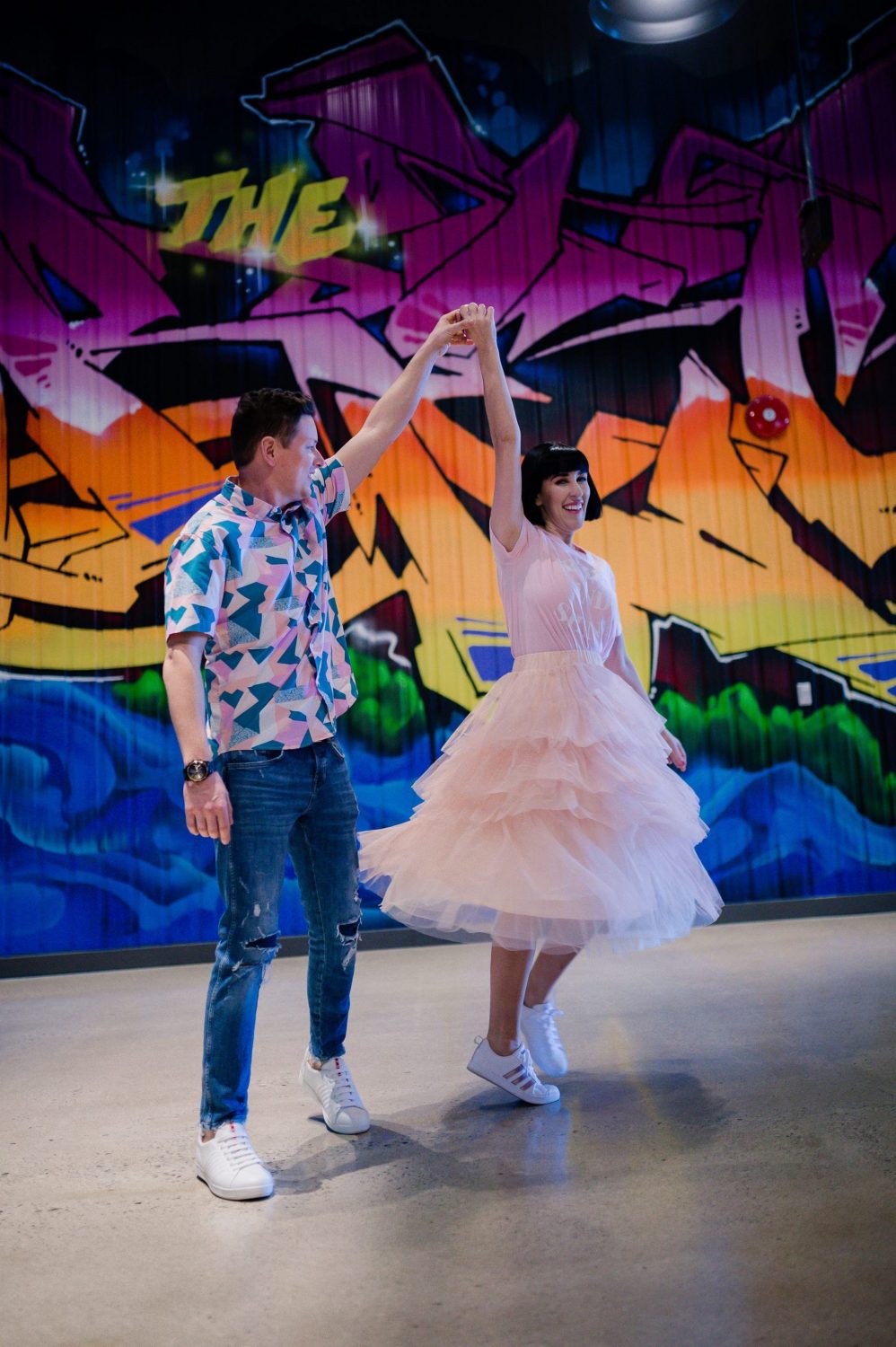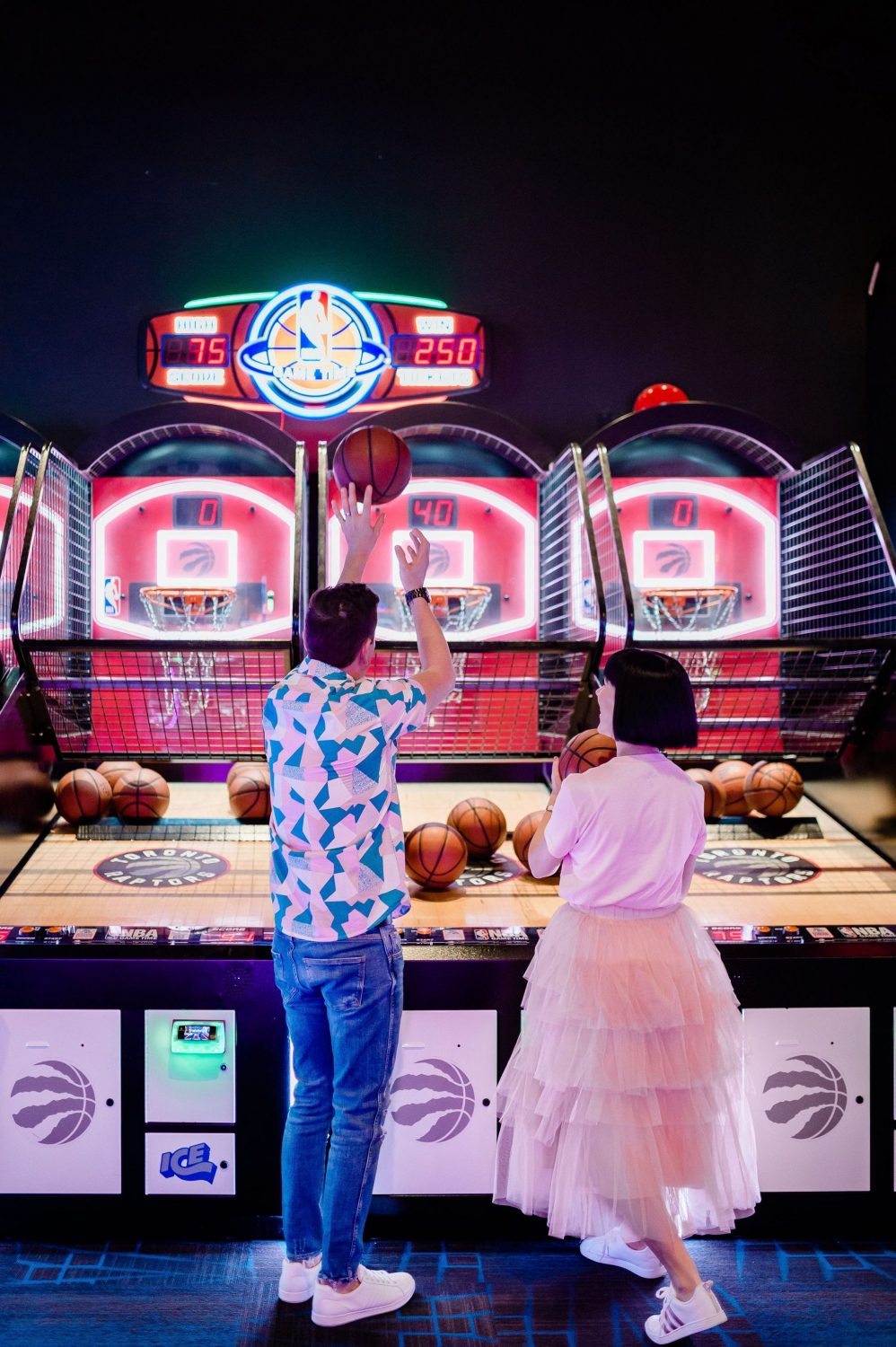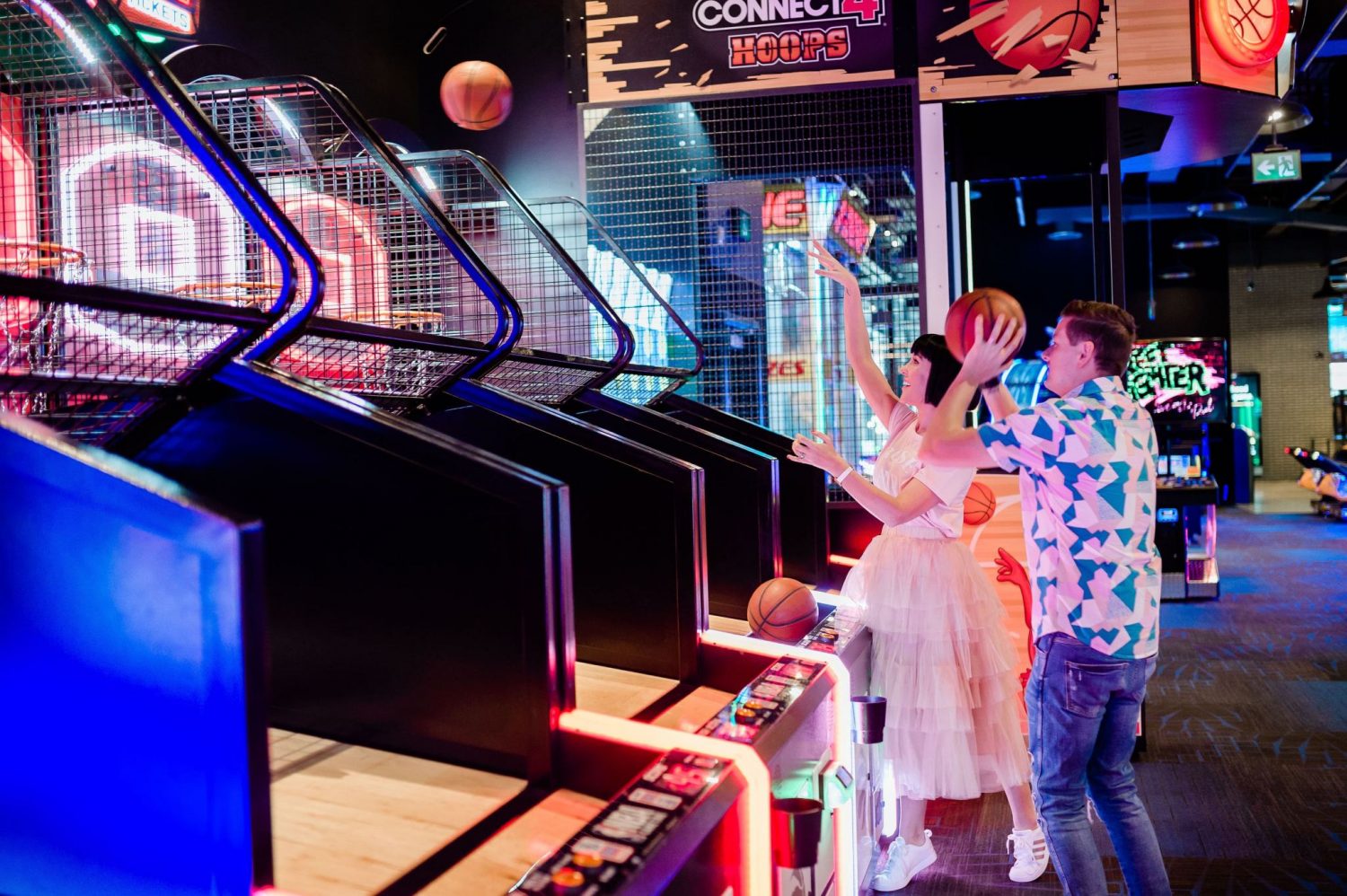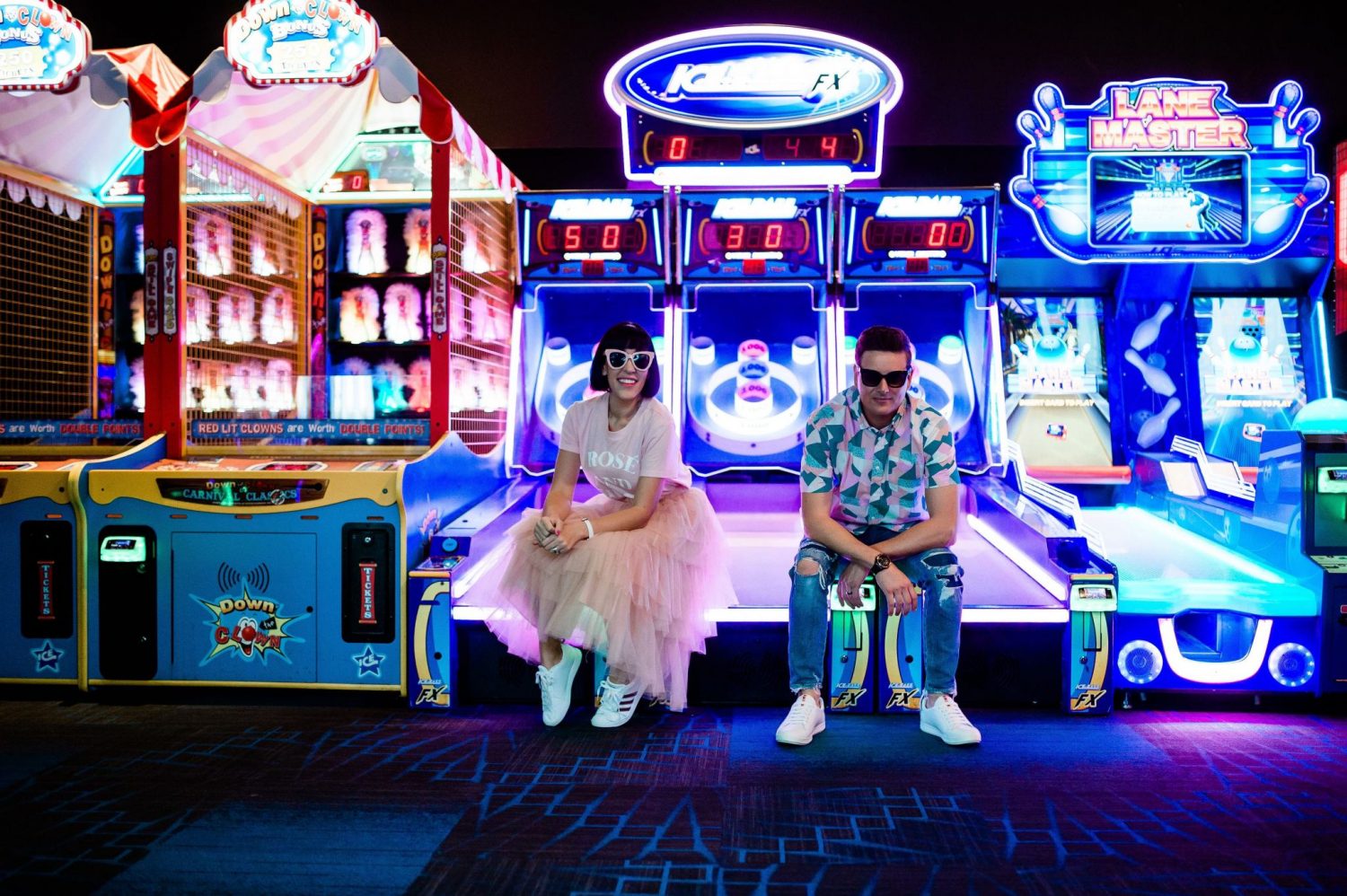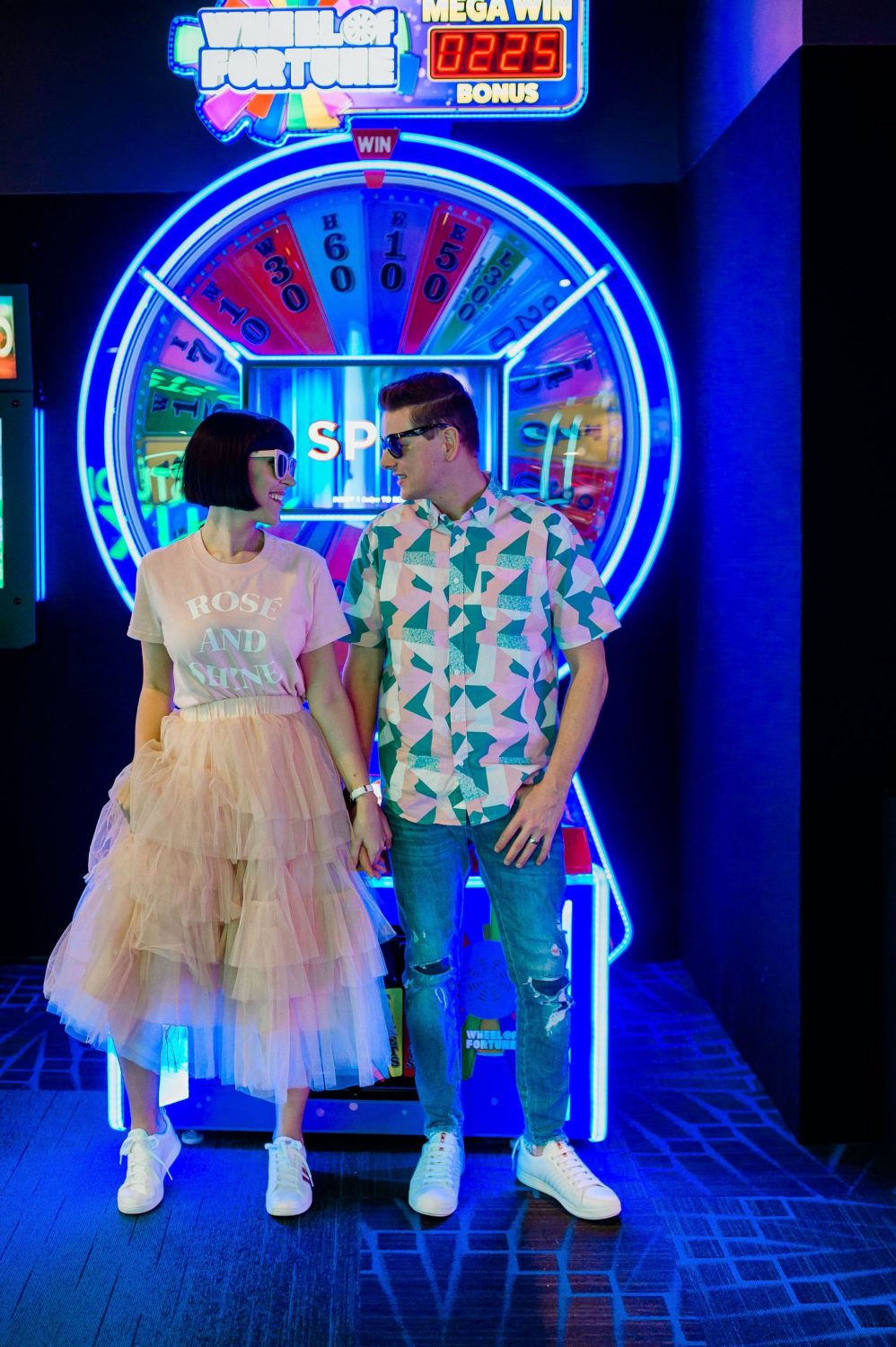 As you can see, The Rec Room is the perfect place to take your date. Whether you're looking for a casual dining experience or your hand at classic arcade games, rollercoaster simulation, or even axe throwing, this is the place to be. Derek and I ended up spending a solid 3+ hours here and enjoyed every minute of it. A huge shout-out to Danielle of Danielle Perelman Photography for capturing our brunch-date and to Chic Wish for the fab tutu.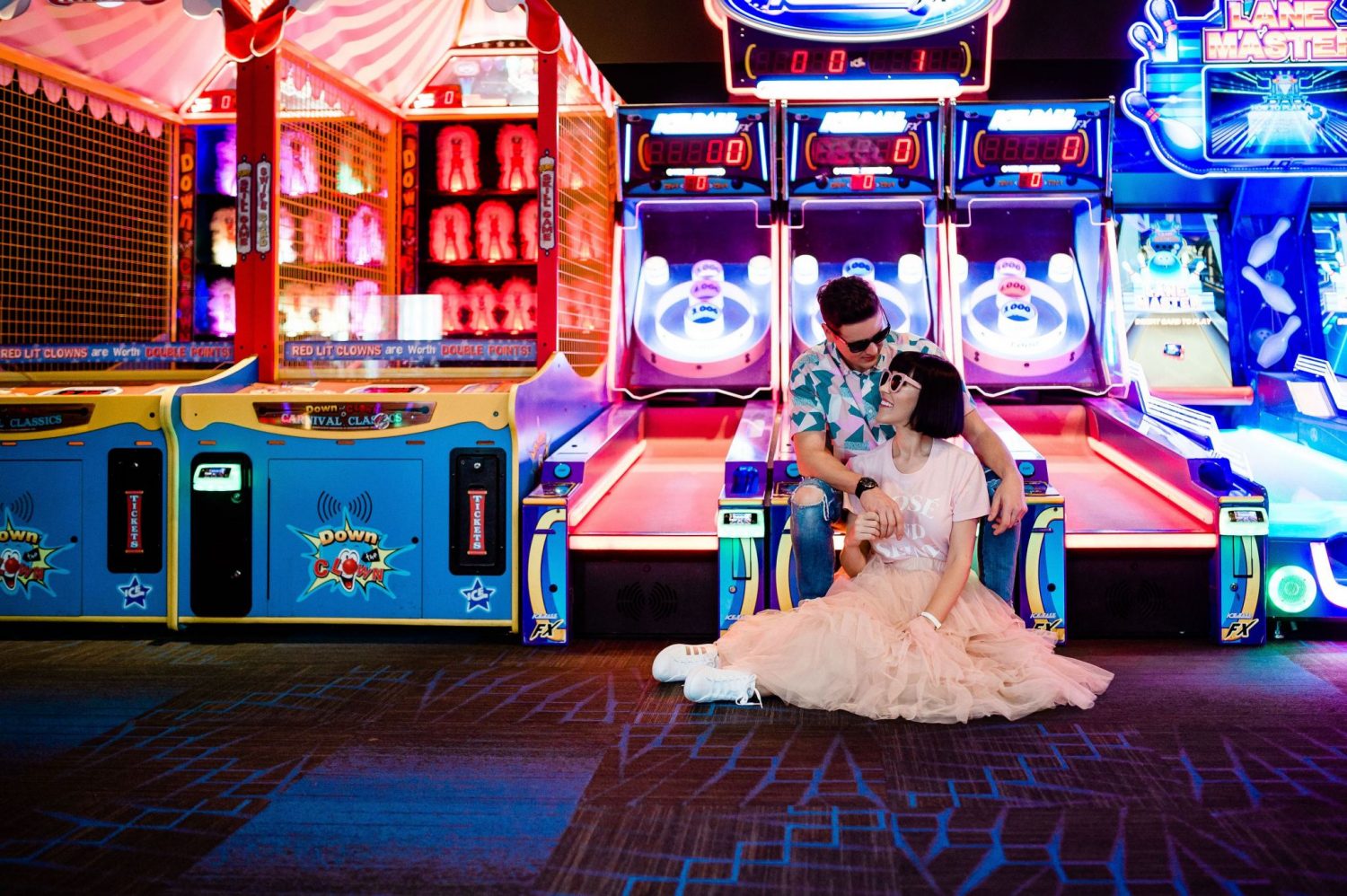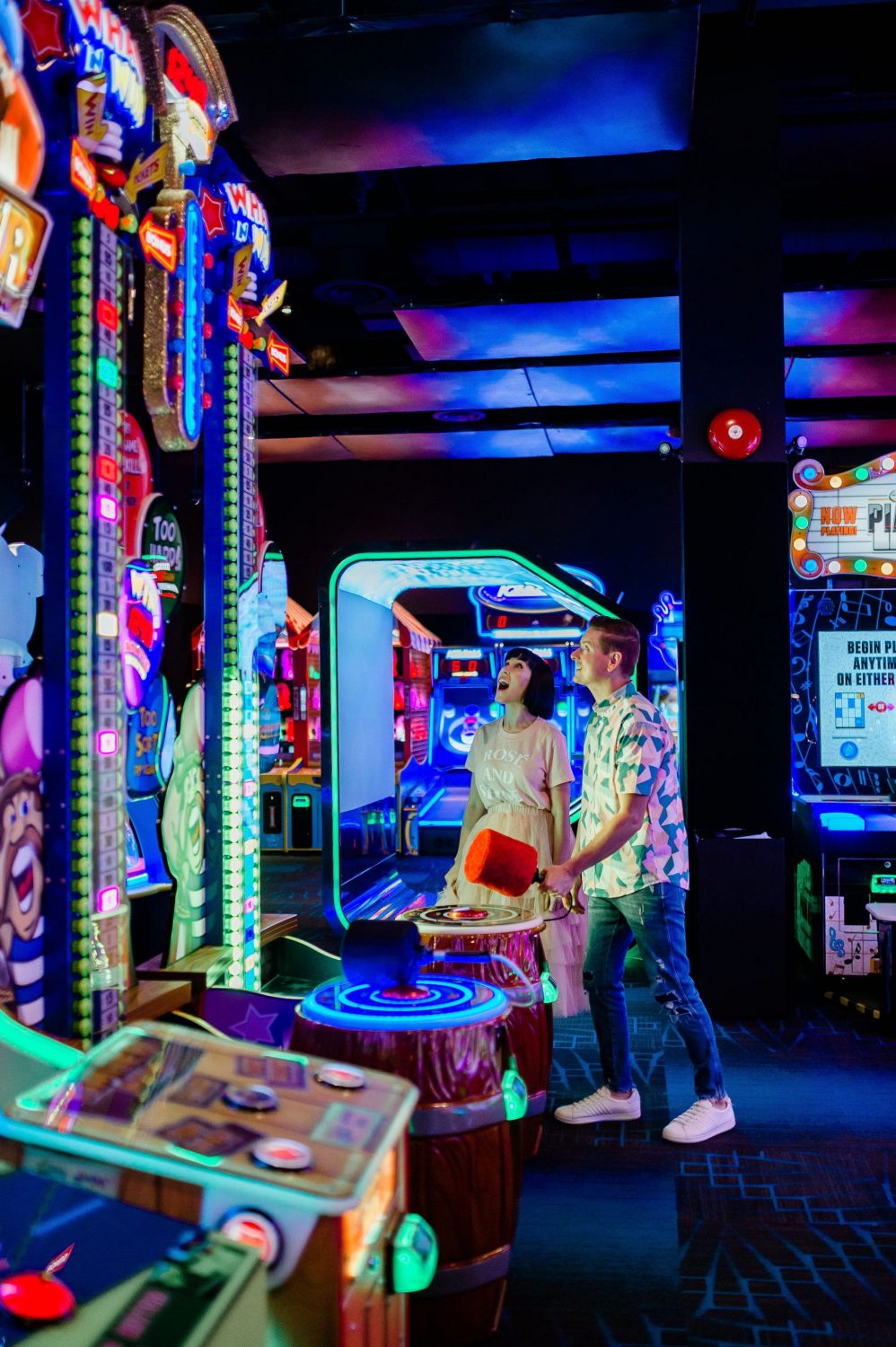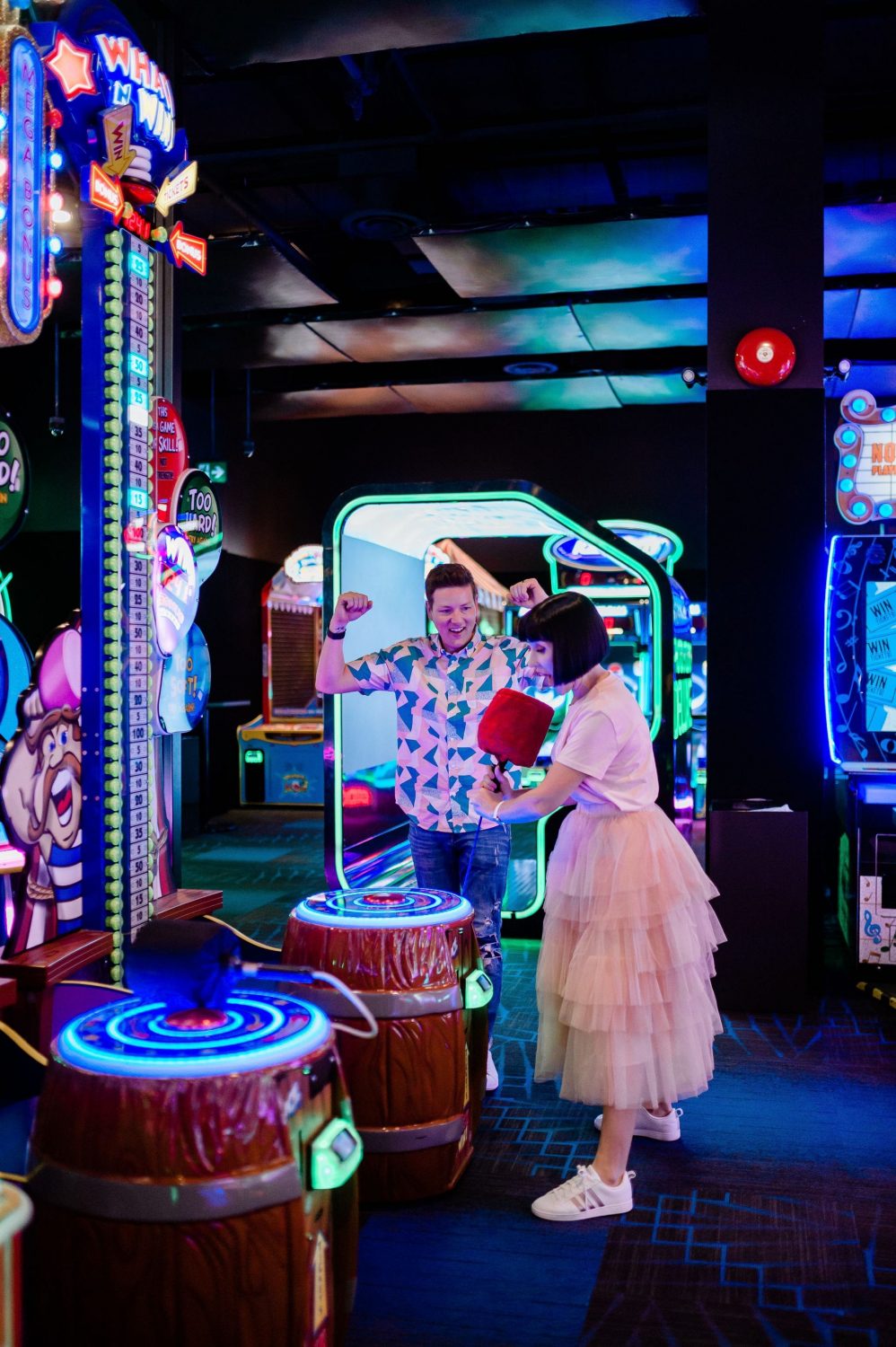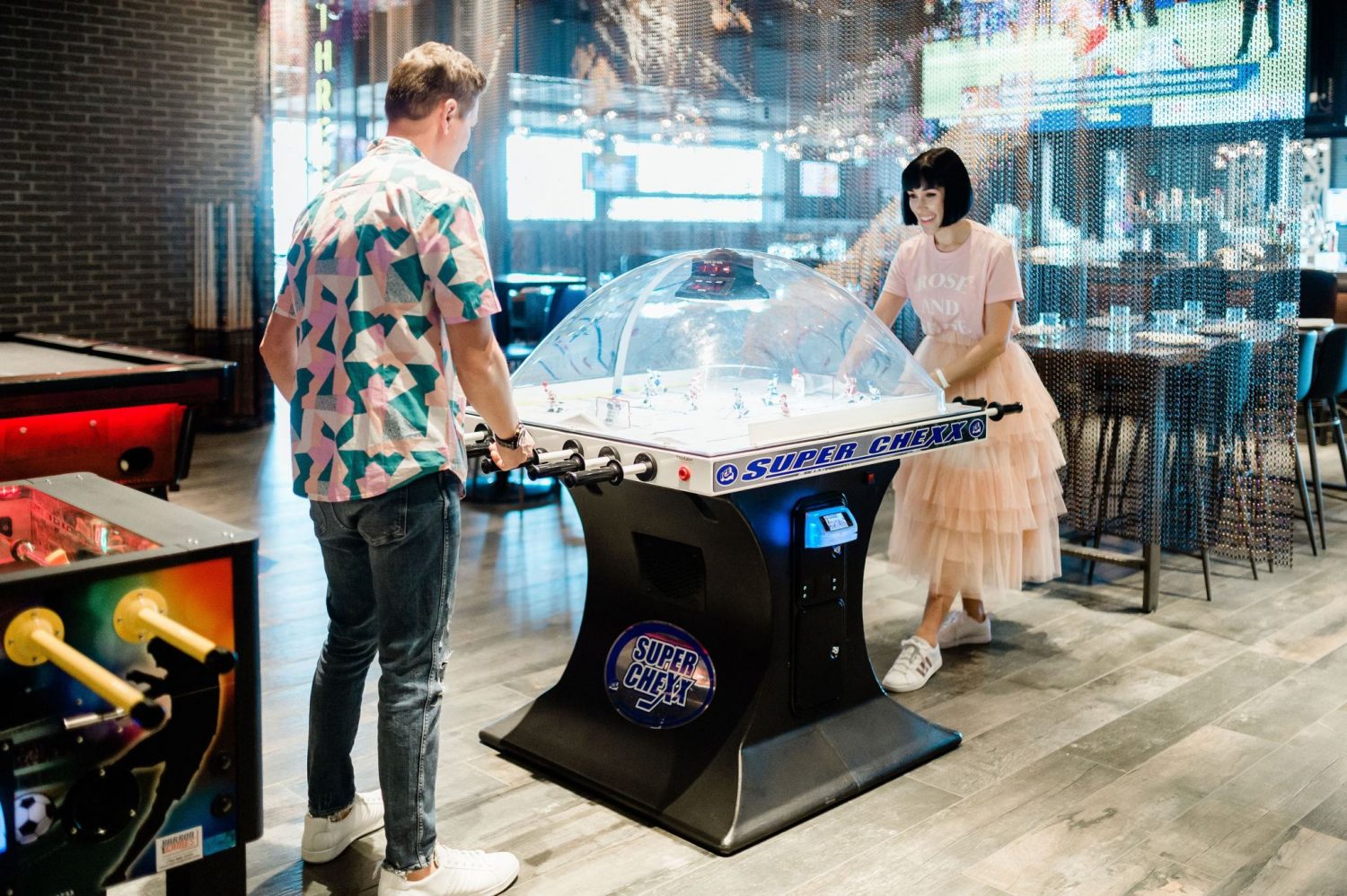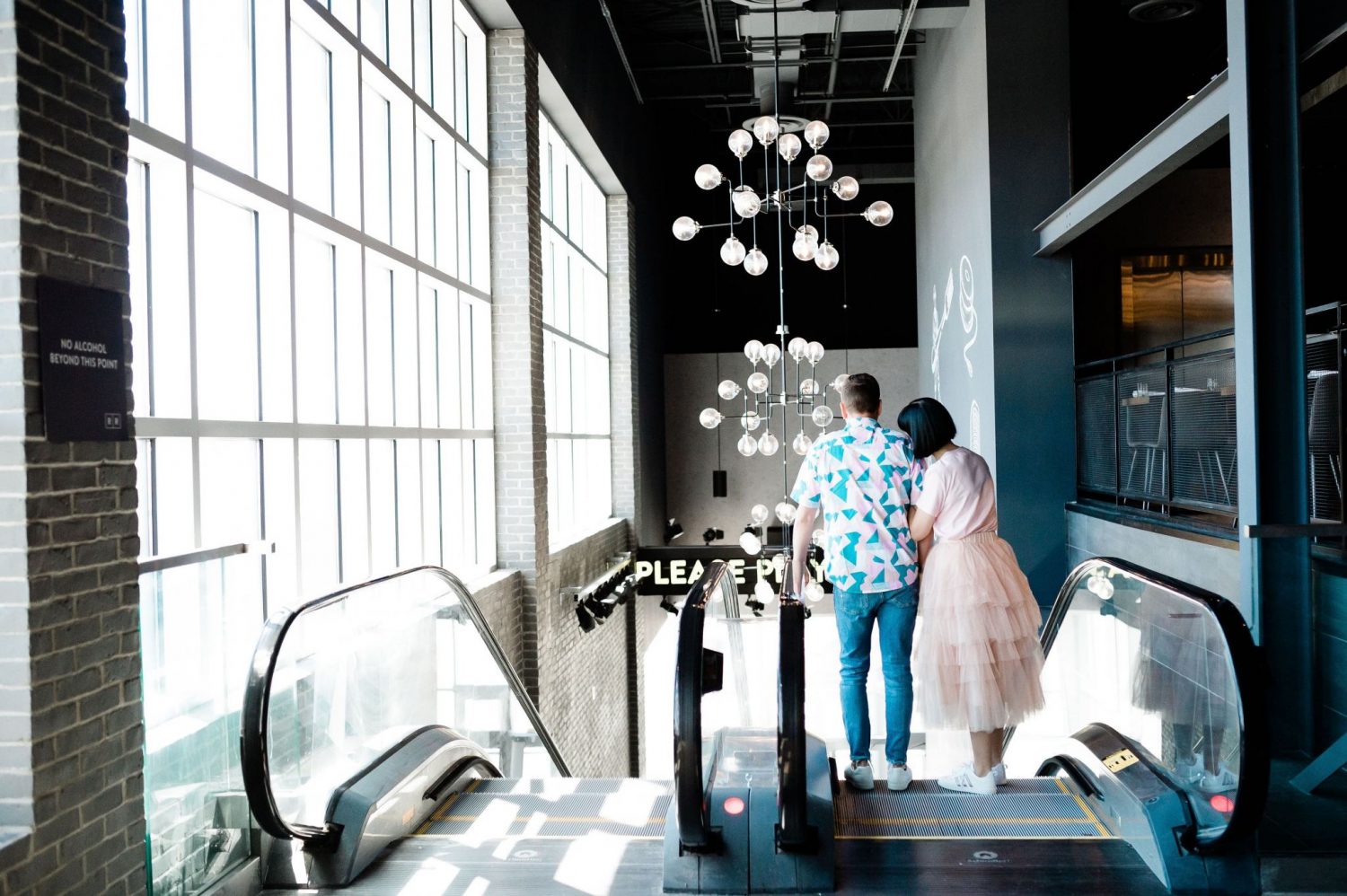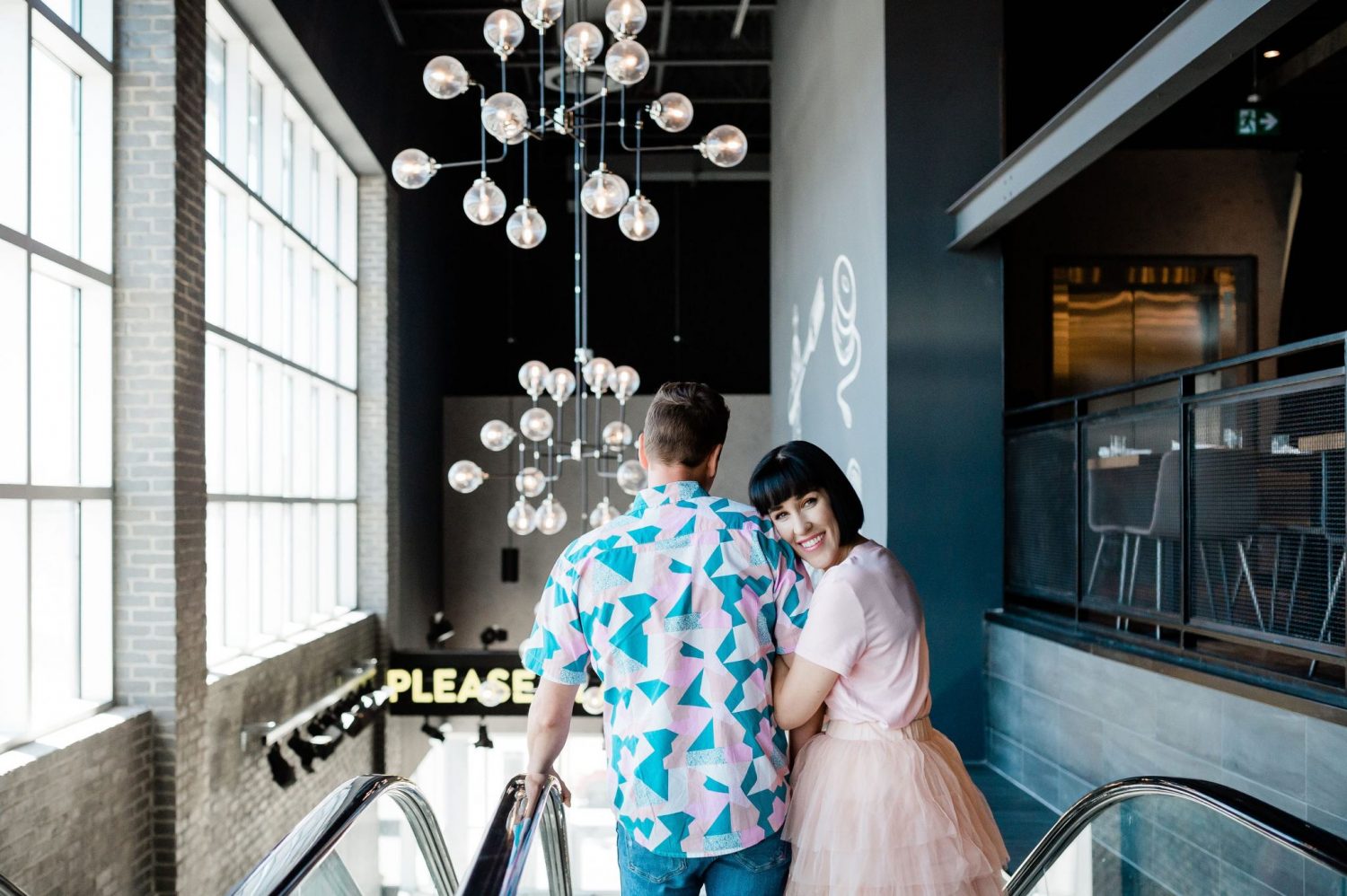 Disclosure: This post was sponsored by The Rec Room, but all opinions on this blog are my own. I also want to thank you for supporting the brands that support my blog.