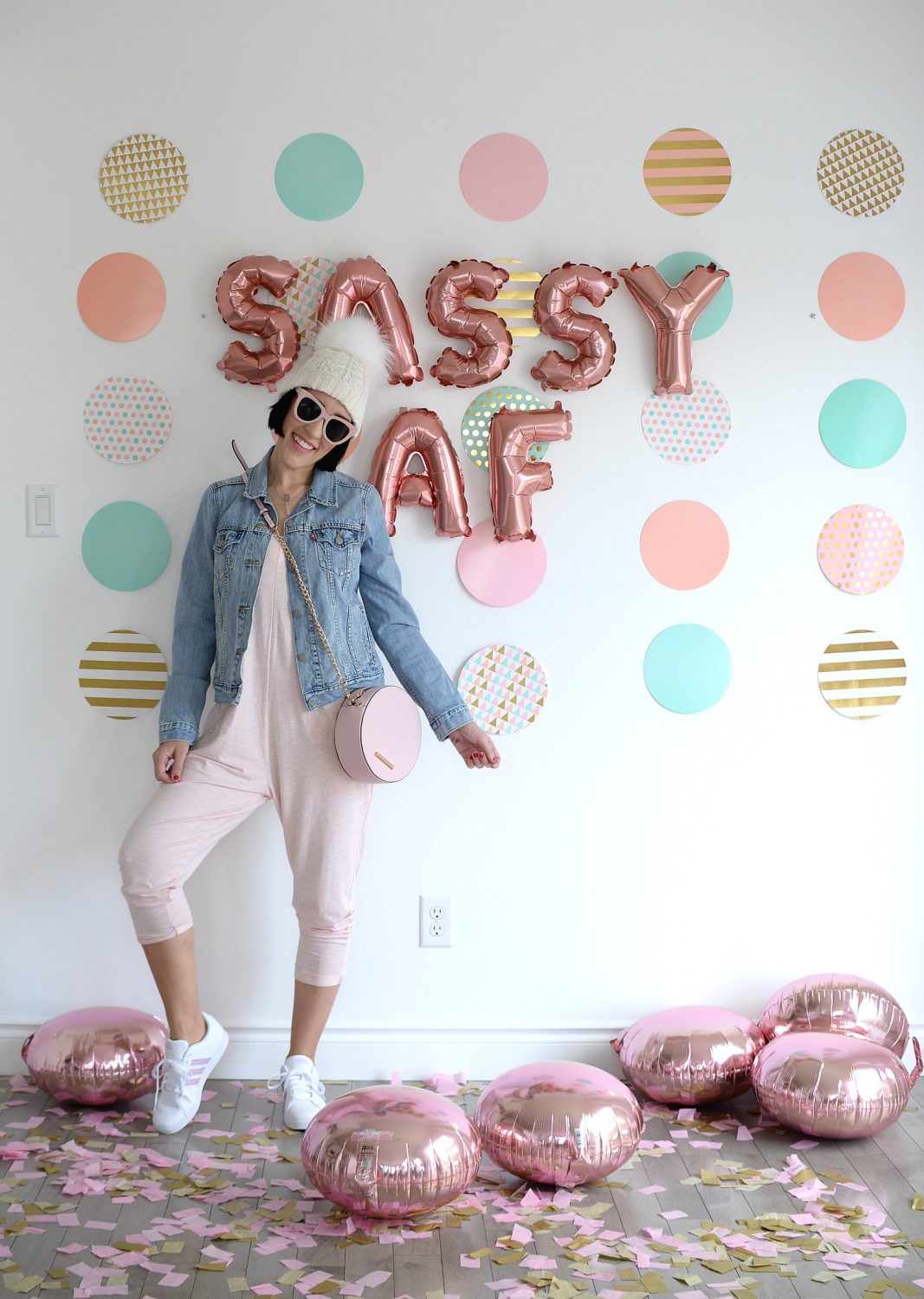 Smash & Tess Romper
Although it was probably Elvis who popularized the jumpsuit, this versatile fashion statement has withstood the test of time. It's playful and cool design is what many of us love about it, but its elevated and fashion-forward style is what keeps it so popular year after year. The styling potential of a romper is endless, yet sometimes we get stuck in a romper-rut.
We all know that a romper is one of the easiest fashion pieces to style in the morning. No matter what you pair with it, you somehow always look put together. Much like a dress, its s single piece that you don't have to think about. It can be your go-to piece when you're looking for a quick and easy causal outfit, but can also doubel as a chic evening look. If you find dresses too fussy, a romper is an excellent alternative. Toss it on with white sneakers for a playful weekend vibe, or a killer pair of heels and fitted blazer for a night out on the town. 
Besides the annoying inconvenience of taking off your romper off every time you must go pee (ladies, you know what I'm talking about), rompers are so easy to wear. This one-and-done outfit is perfect when you can't decide what to wear. Just because a romper is a single item, doesn't mean you can have a little fun with your style though. Try mixing and matching prints, experiment with layers, or have fun with accessories. All these items will help create that perfect unique, one-of-a-kind personal style.
What I Wore- Romper- c/o Smash & Tess, Hat- c/o Lindo F, Purse- c/o Poppy & Peonies, Denim Jacket- Levis, Sunglasses- c/o Zero UV, Sneakers- Adidas