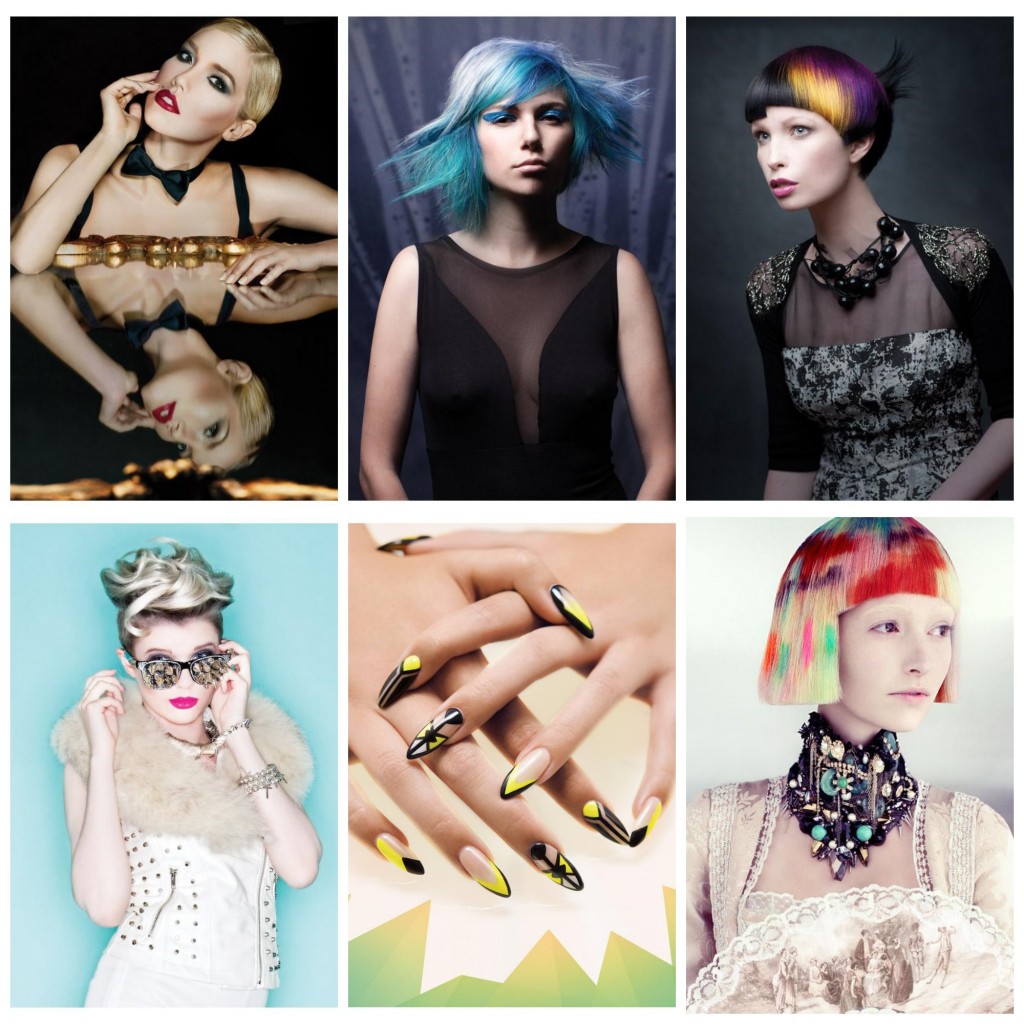 On Sunday November 10, 2013, I had the honour of bringing my hairdresser, Sarah, of 17 years, to the 25th annual Contessa Awards, the biggest night in the professional beauty industry which was held at the oh so fabulous, Westin Harbour Castle in Toronto. This is Canada's longest-running and most prestigious awards honouring excellence and creativity in salon professionals, produced by Salon Magazine. It had over 140 finalists, but only 23 were crowned the award, including Canadian Hairstylist of the Year won by Tony Ricci of Ricci Hair Co. in Edmonton. Each and every submission is evaluated on their originality, creativity, fashion appeal, models, suitability and technical execution along with the quality of the photography, makeup and clothing, no pressure.
Tony Ricci of Ricci Hair Co.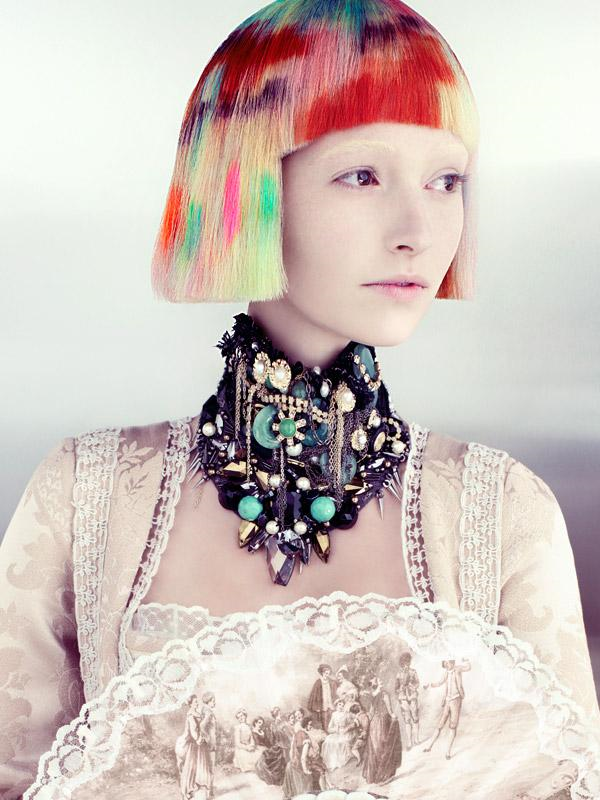 Sarah and I arrived around 5pm and were swept away to the media lounge where we got our nails done by CDN, our hair done by Loucas Matthew Reklits from Donato and Spa and our make-up touched up by Mirabella Alternative Beauty Services. We then enjoyed cocktail hour by mingling with some fellow bloggers, took some silly photos in the photo-booth and of course had a few cocktails of our own.
Nails done by CDN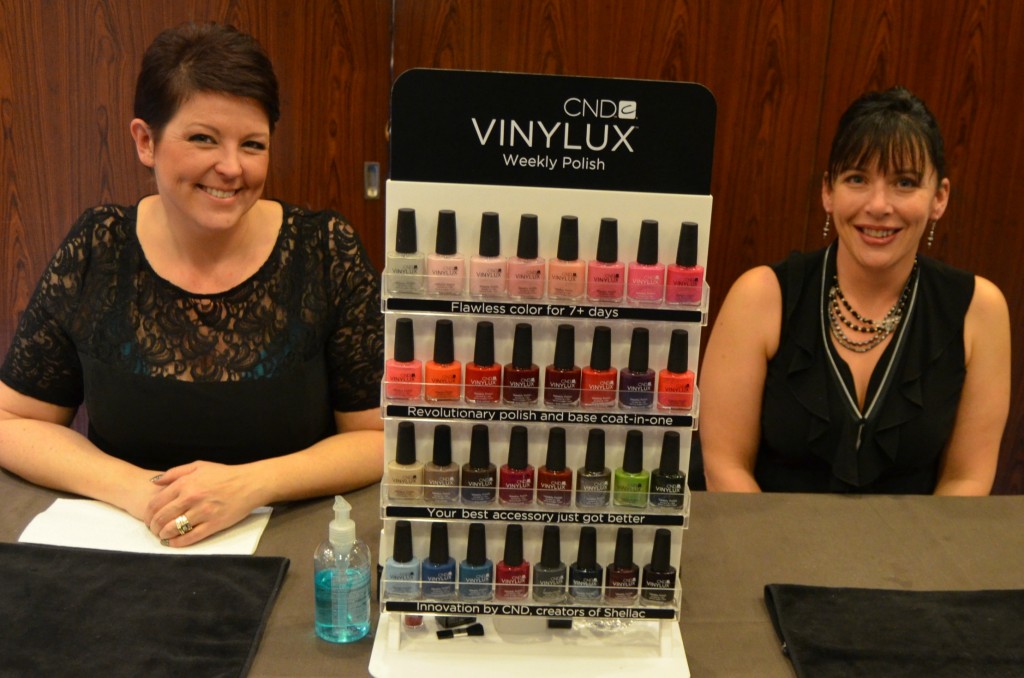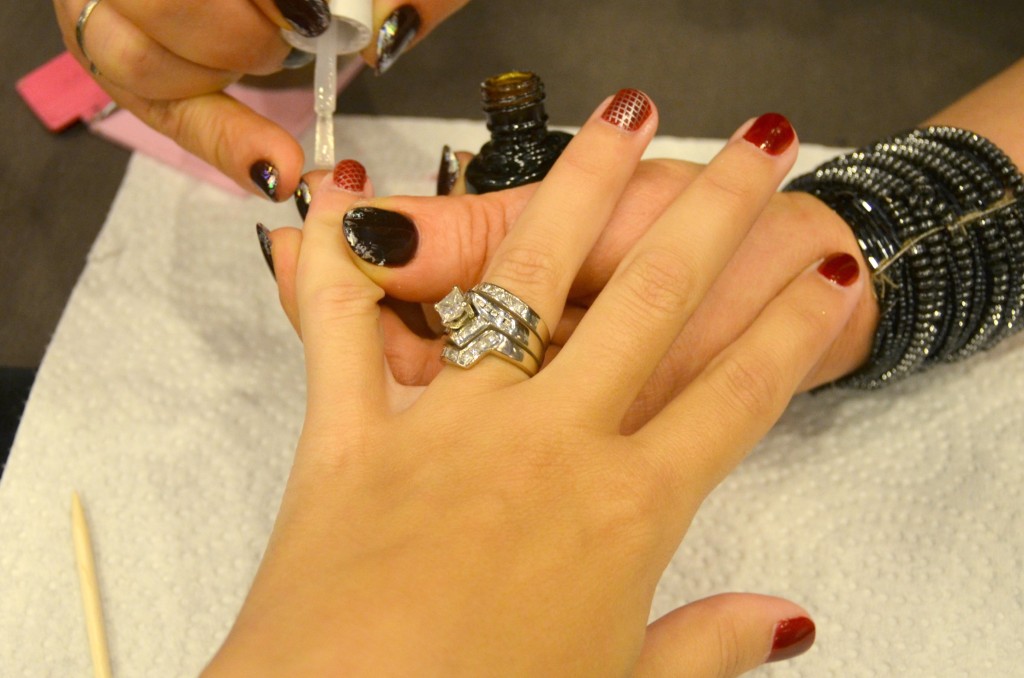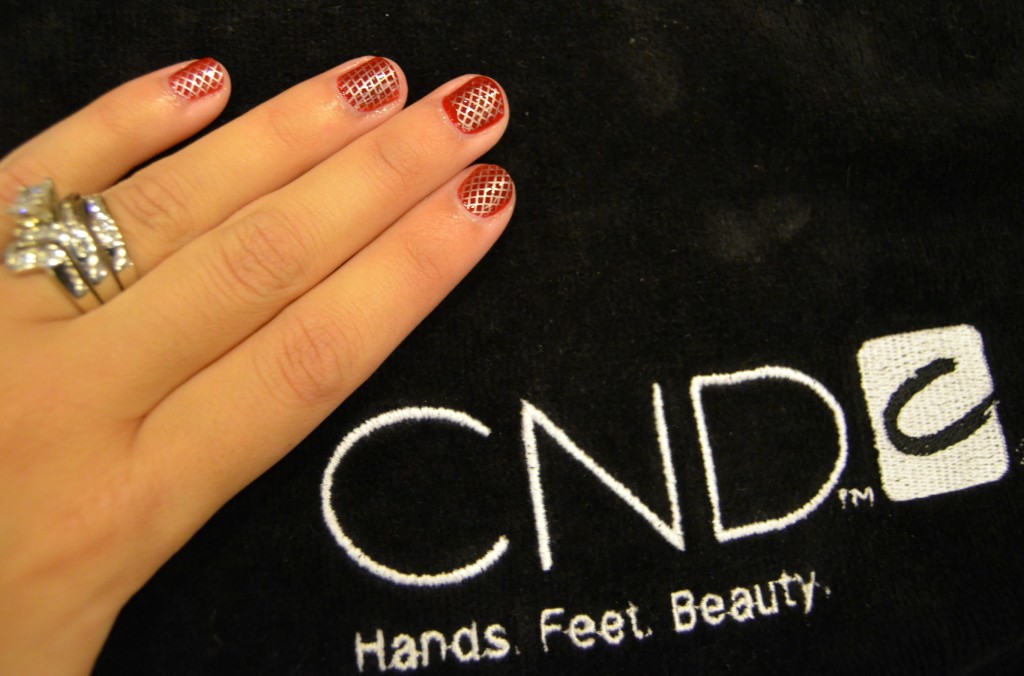 Hair did by Loucas Matthew Reklits from Donato and Spa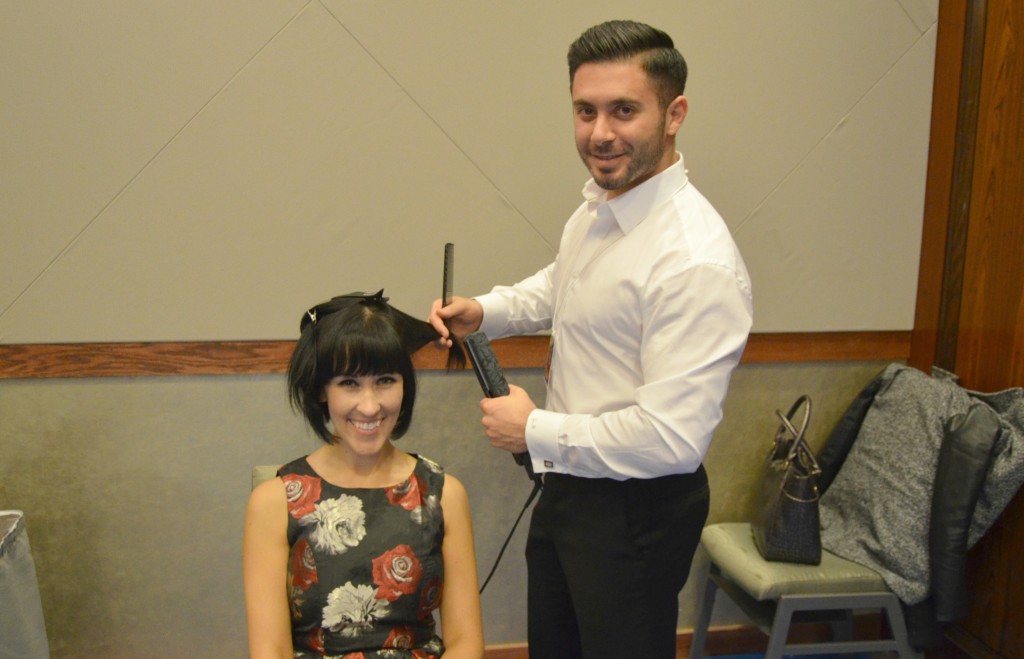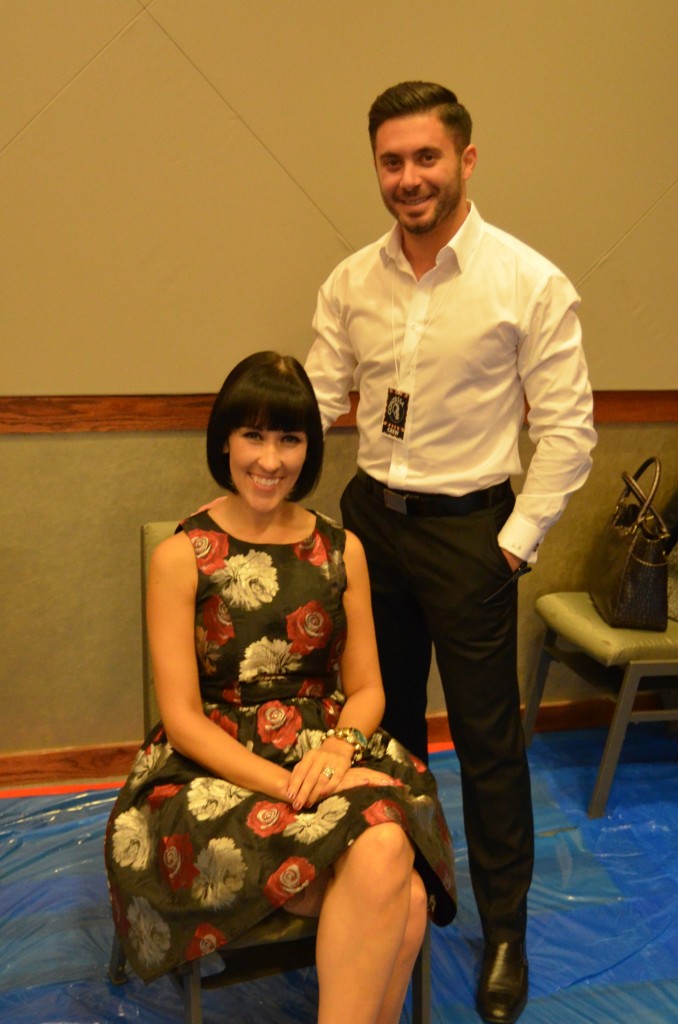 Makeup touch-ups by Mirabella Alternative Beauty Services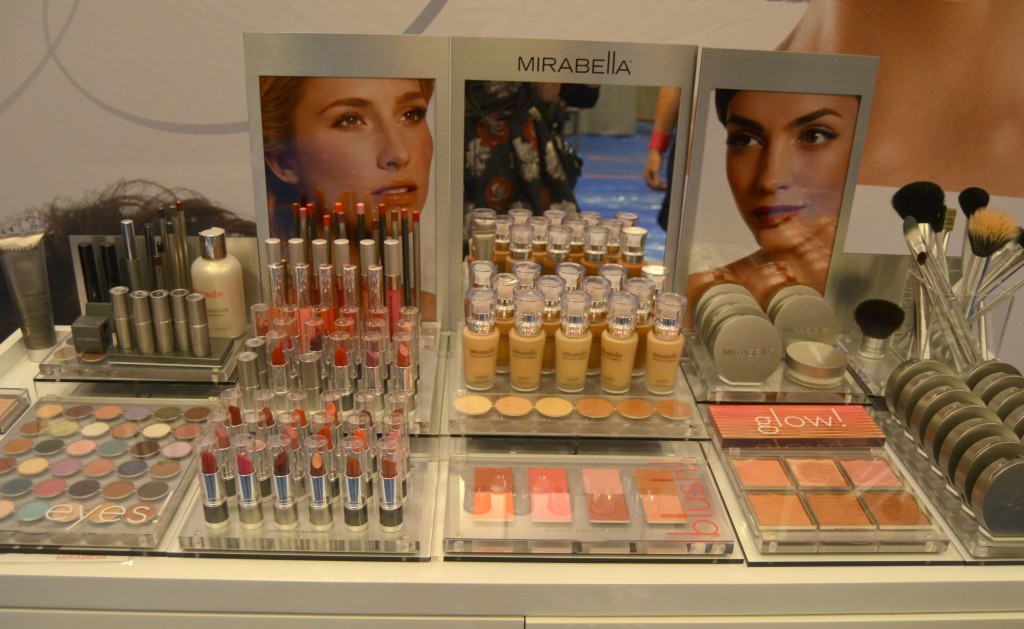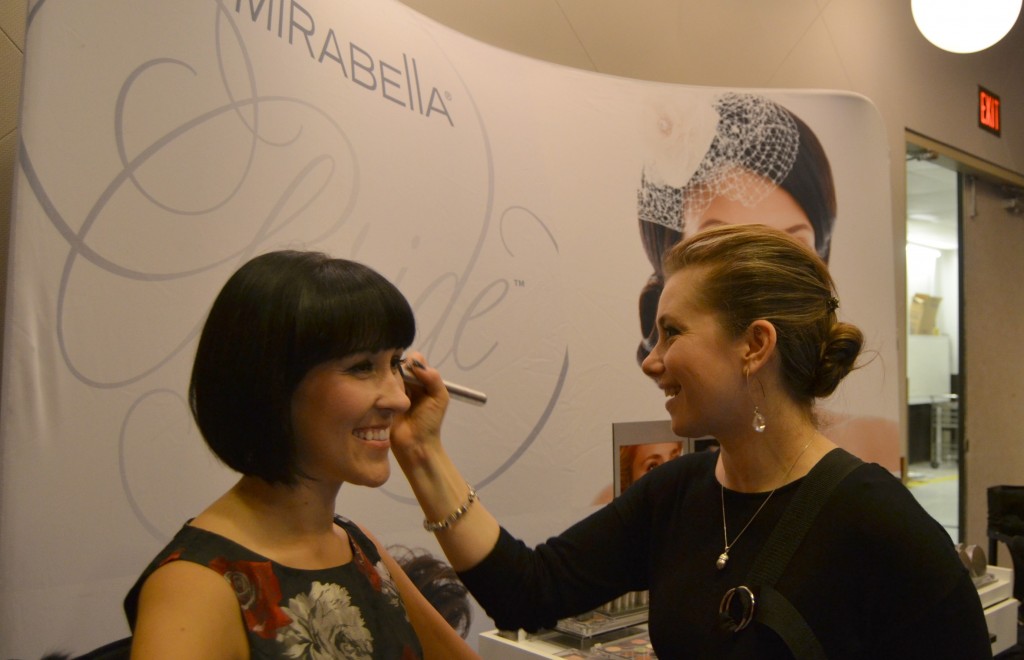 Photo-booth time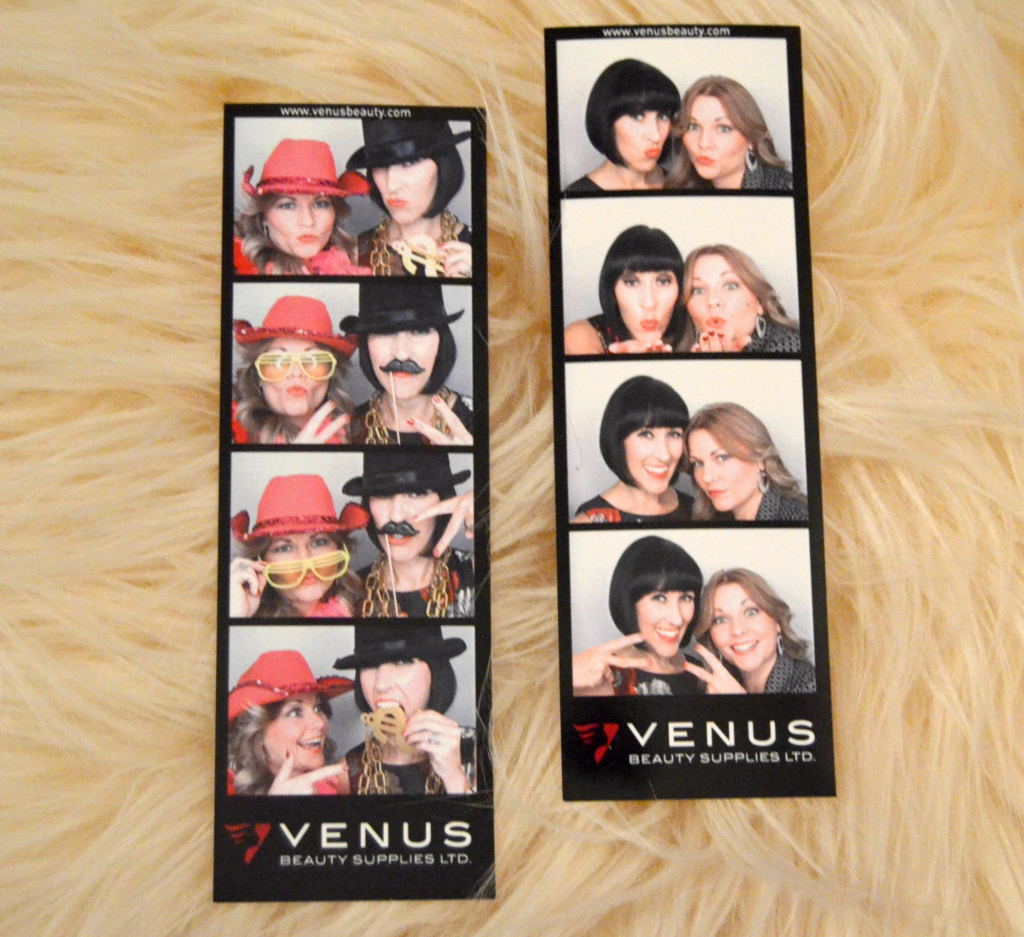 Next 4 pictures are taken on iPhone, so not the best quality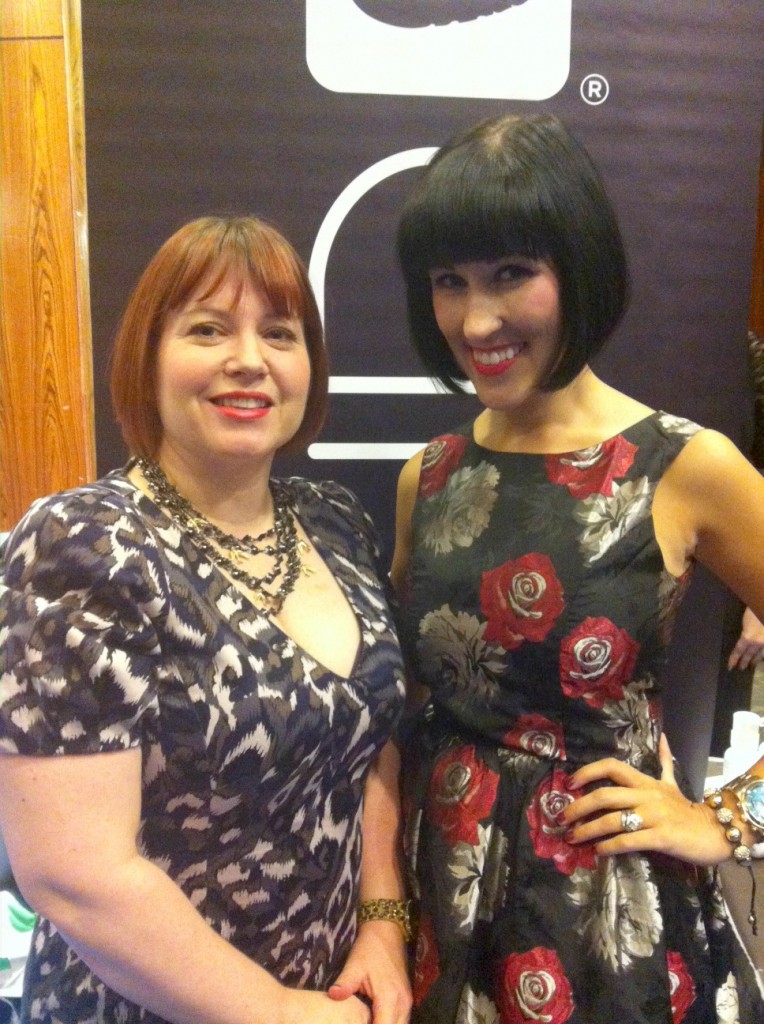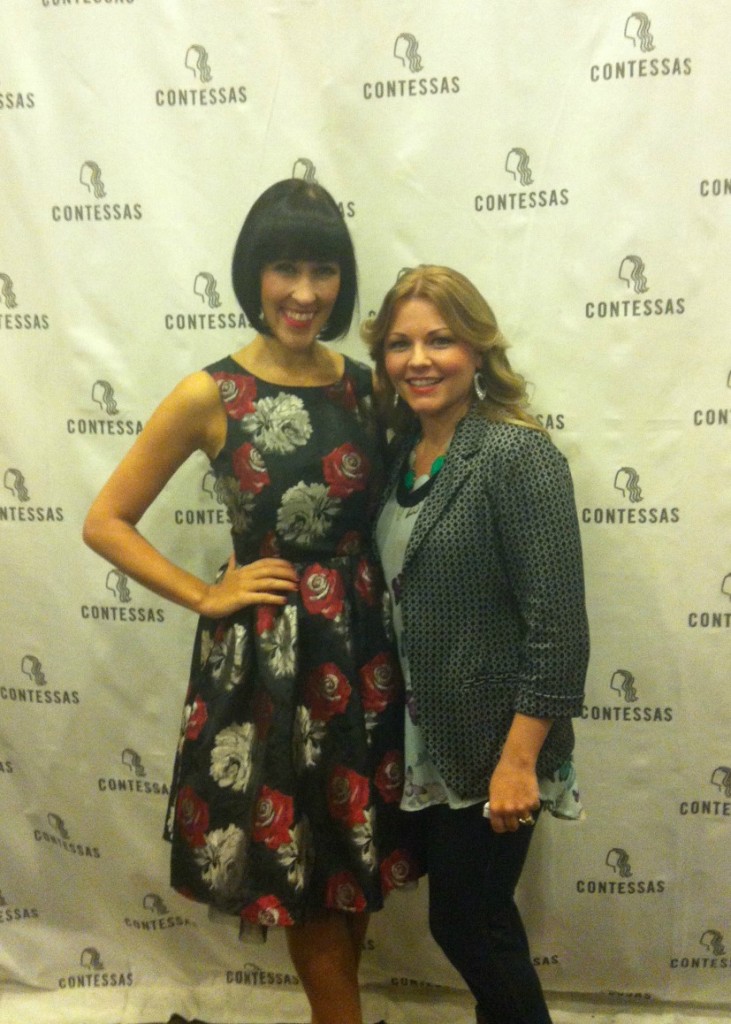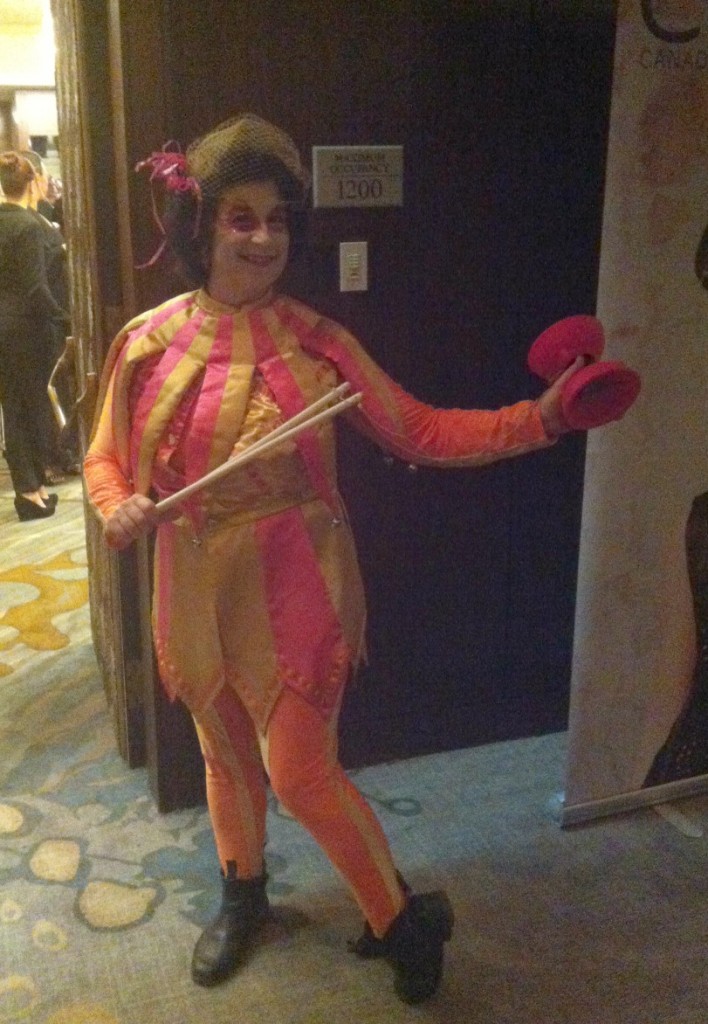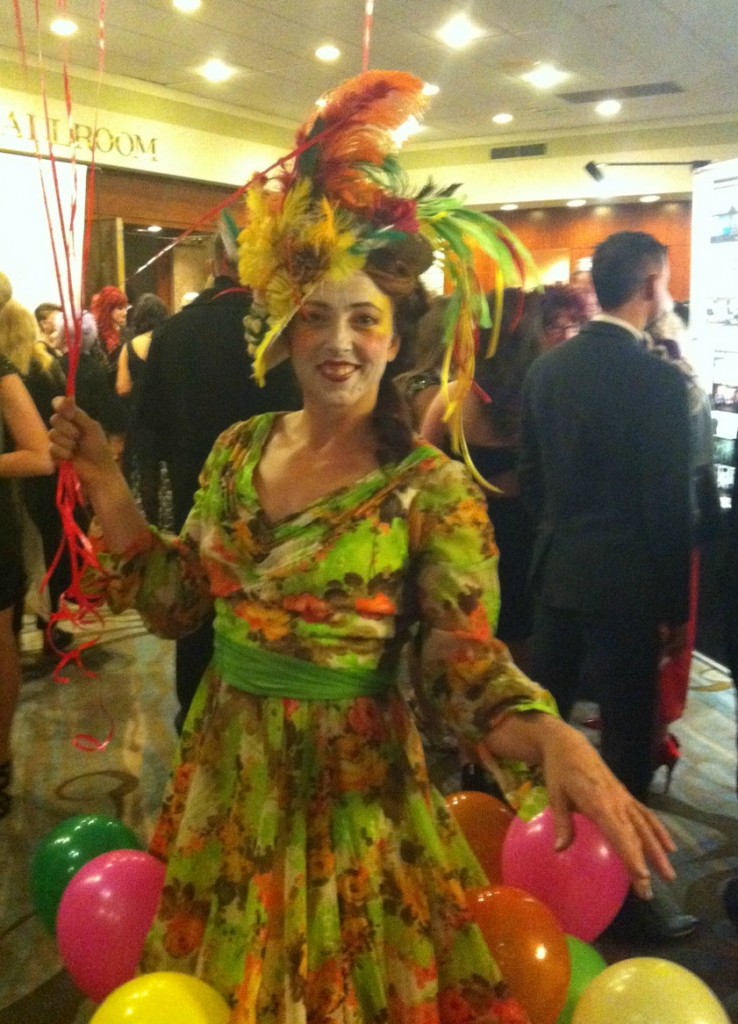 By 7pm everyone was ready to head into the main dining and entertainment area where we had assigned seating and each table had a centerpiece filled with huge gumballs that you could just help yourself to (kind of a highlight of the night for me).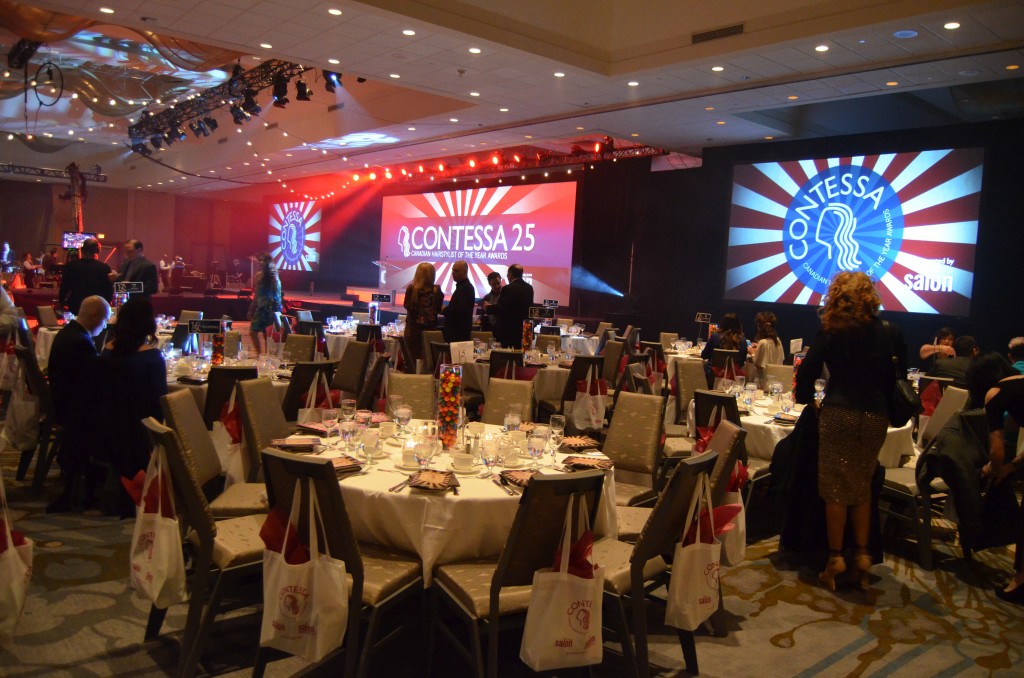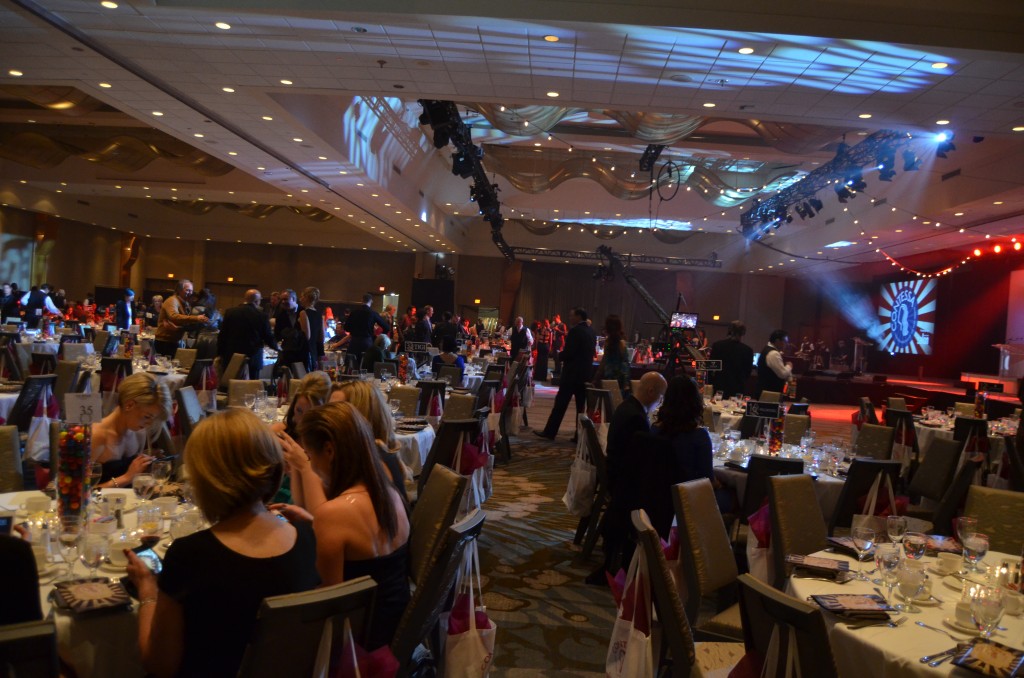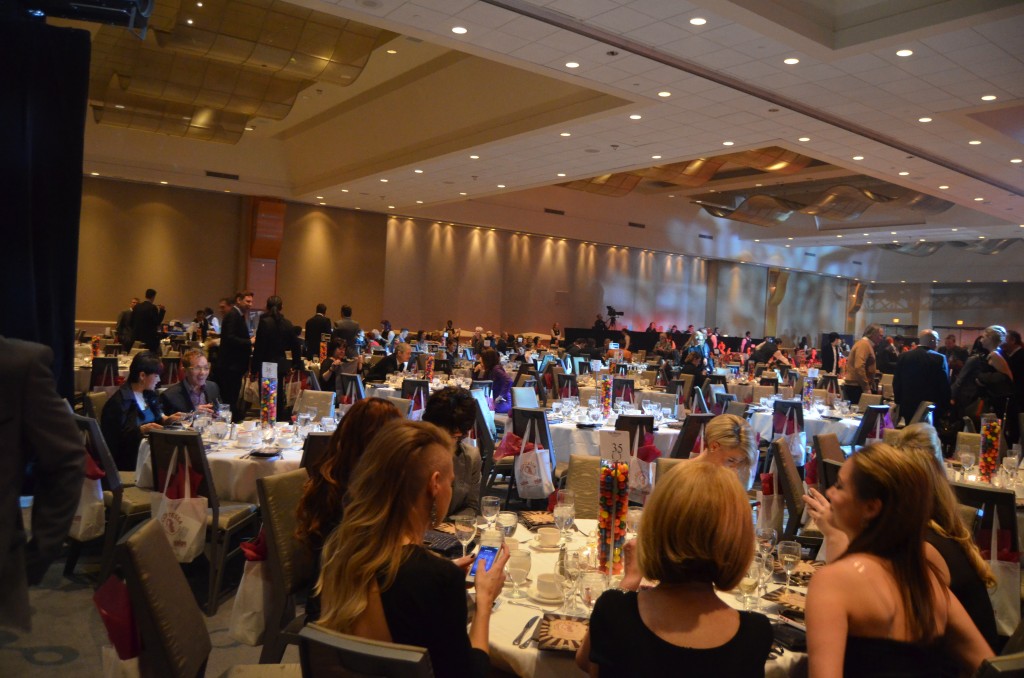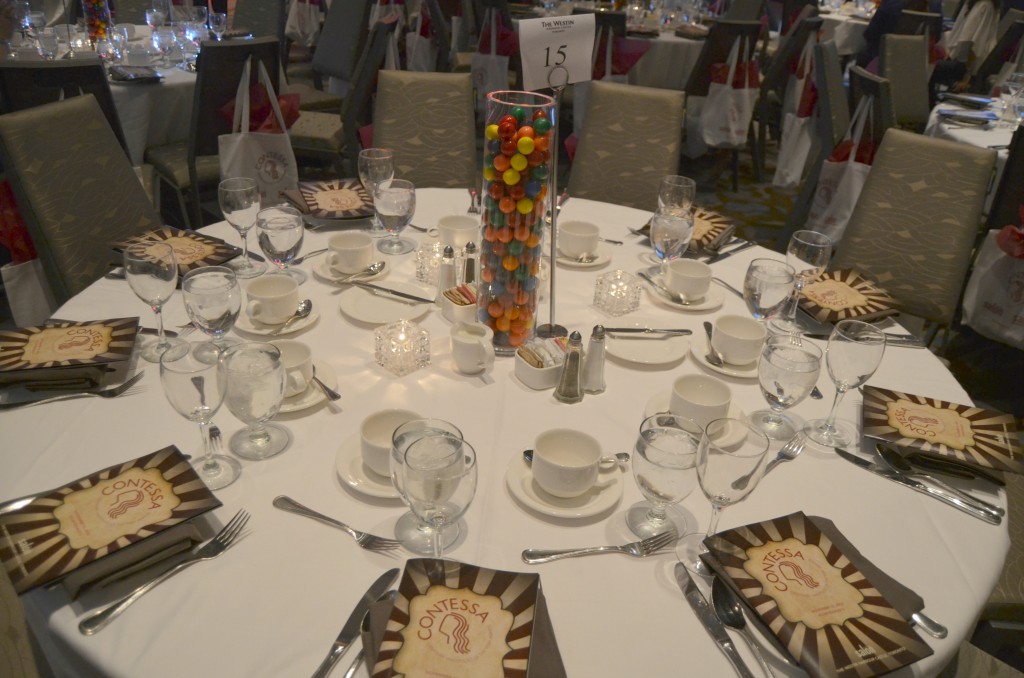 We enjoyed an amazing 3 course meal which included a mushroom soup, which I heard was delicious, as I didn't have it because I hate mushrooms, they were nice enough to bring me a green salad instead, it was followed by super yummy Ontario chicken, pepper sofritto, crushed field potatoes with brie, market vegetables, and cabernet jus and ended the dinner with the rich and decadent chocolate dessert paired with berries that I've ever had.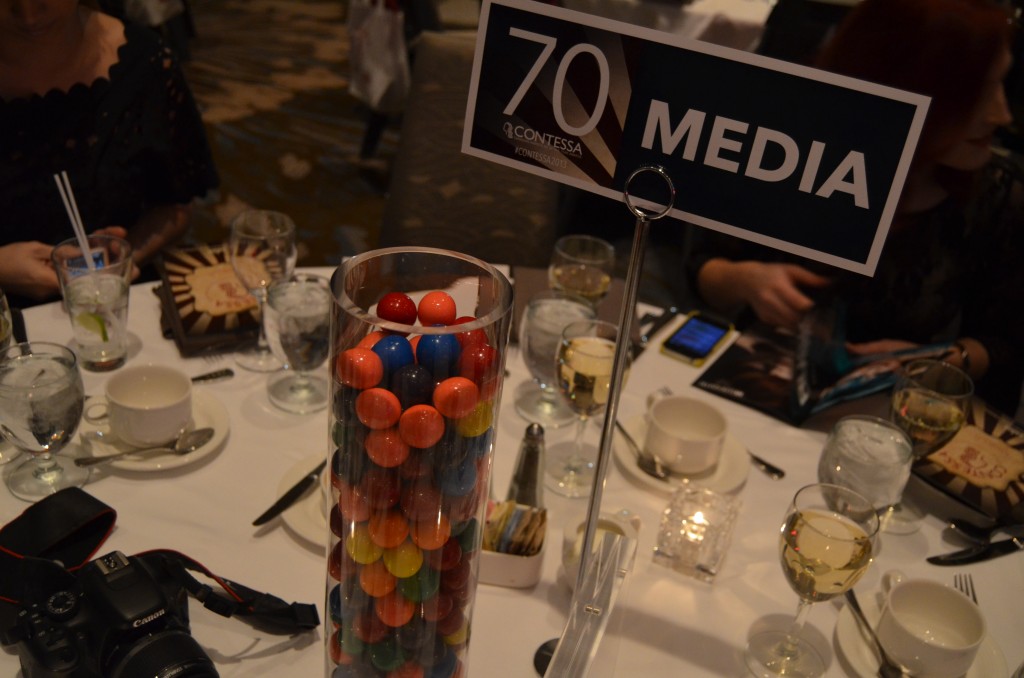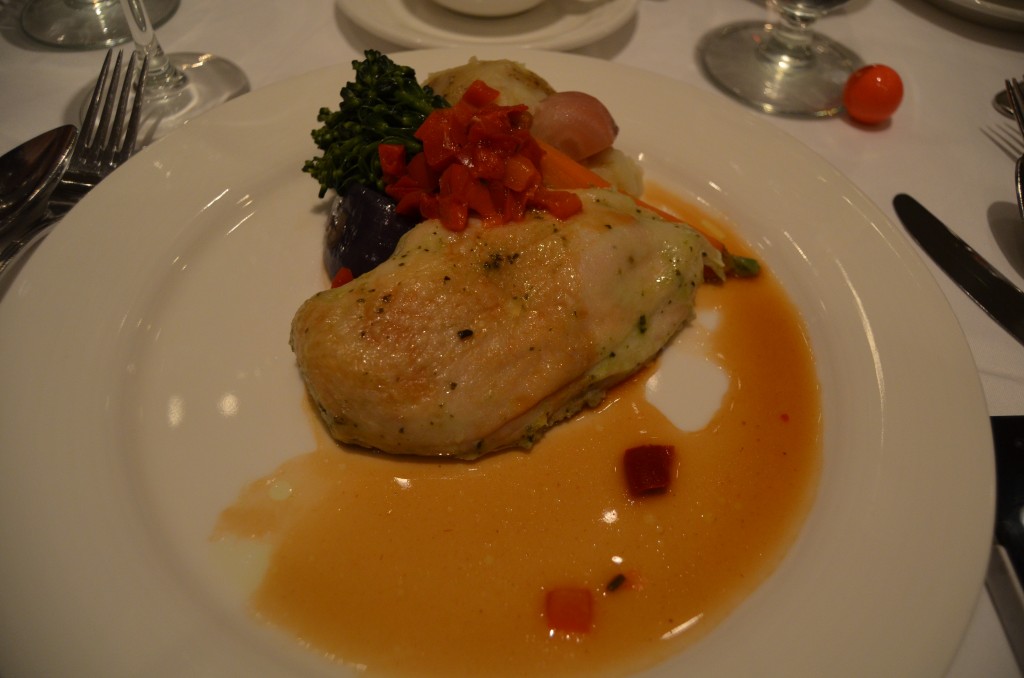 The Contessa Awards theme this year was a Circus, so you'd expect to see wild, bold, crazy hair, a few clowns, a ringmaster none only than the talented and oh so charming Bill Rowley, who hosted the gala evening of awards and some breathtaking segments sponsored by Schwarzkopf Professional and Matrix.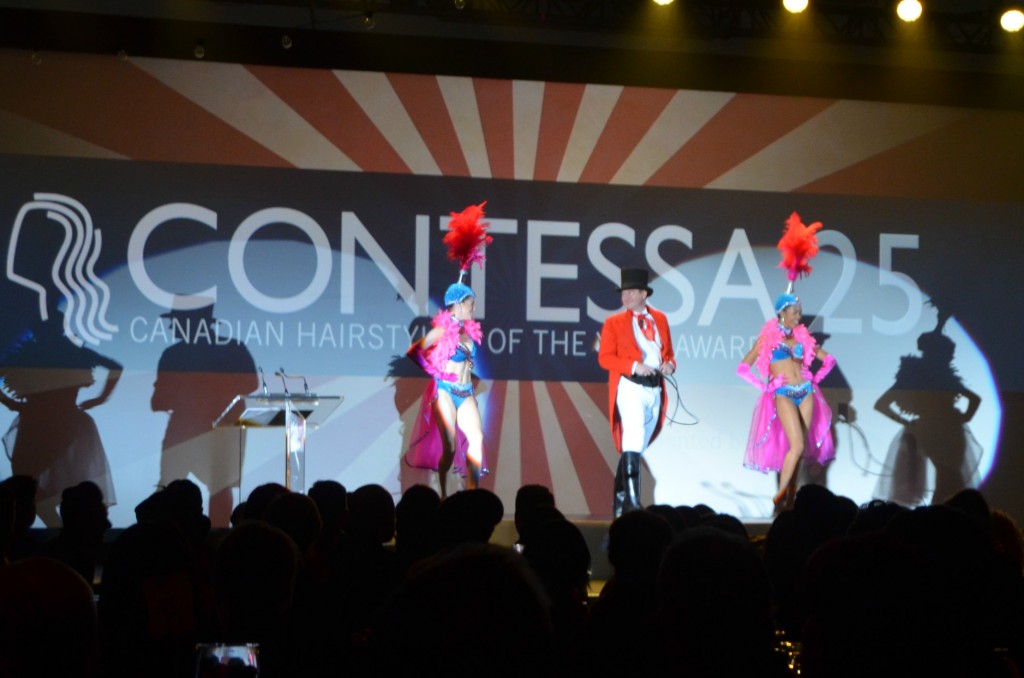 After dinner they kicked the night off with an amazing circus act and then started to announce the nominees from each category, where the winner would take the stage and give their acceptance speech, much like the Academy Awards. Emotions were running high, everyone was super excited and supportive and although I was extremely happy for all the winners (they all worked so hard to be there), I couldn't have been more proud than London's own Amanda Rendell from Studio H for winning the Avant Garde Hairstylist of the Year award. Go London Go!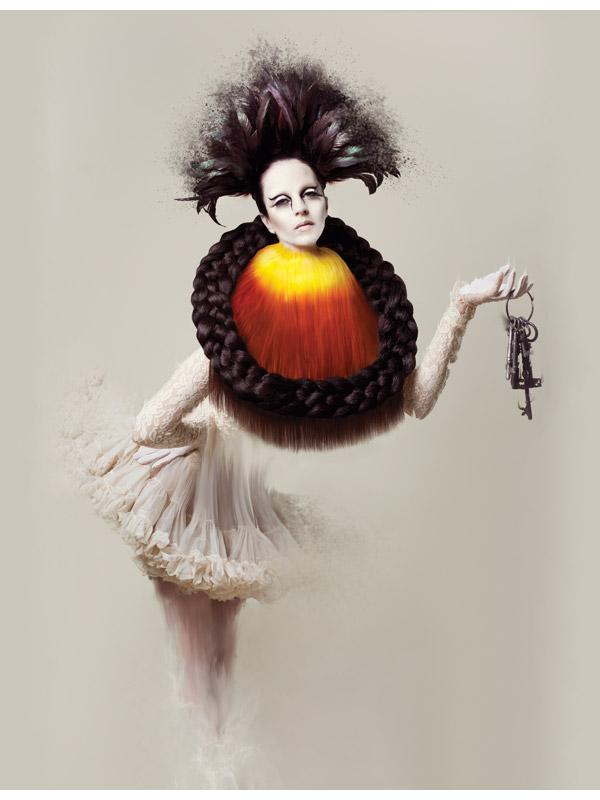 What an amazing night, so many wonderful sponsors including CND, JOICO, L'Oreal Professional, Marvel Beauty Schools, Paul Mitchell, Redken 5th Avenue NYC to name a few and I want to thank each and every one of them for our amazing goody bags, my hair will be looking fab this season.
My beautiful friend Sarah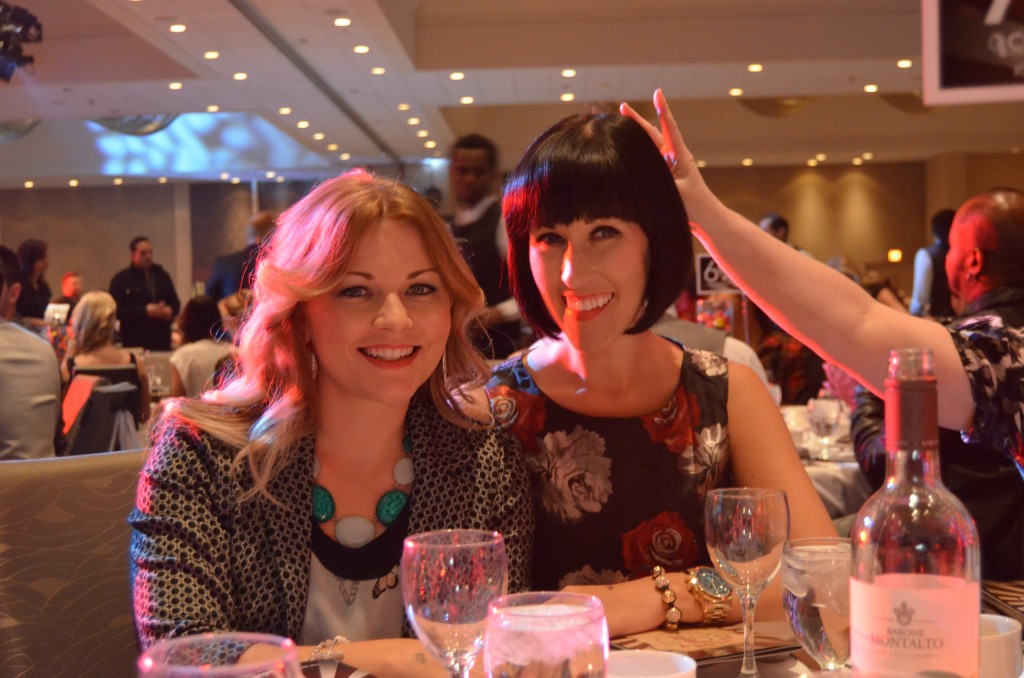 The other 21 awards go to (with some of my fave pictures):

Canadian Salon Team: Cutting Room Creative, Nanaimo, B.C.

Elite Master Hairstylist: Guylaine Martel, Guylaine Martel Artistes Coiffeurs, Mont-St-Hilaire, Que.
Master Colourist: Lindie Blackwell, Spyce Spa and Hair, Barrie, Ontario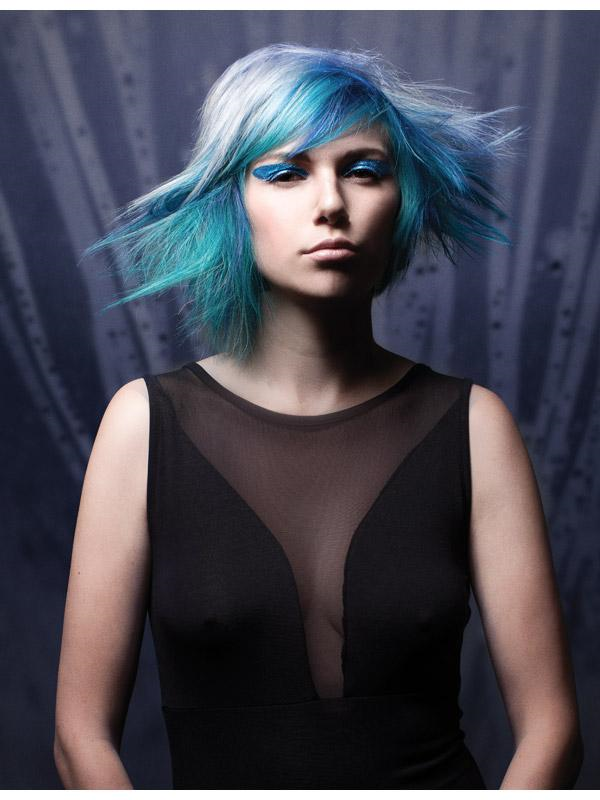 Canadian Colourist: Silas Tsang, Blushes, Ottawa
Session Hairstylist: Olivier Miotto, Glam Salon Boutique, Montreal

Texture Hairstylist: Michelle Pargee, Milica SalonSpa, Langley, B.C.

Men's Hairstylist: Matthew Conrad, Victory Barber & Brand, Victoria, B.C.

Multicultural Hairstylist: Stephanie Schewe, Salon Collage, Toronto

Hair Extensions Artist: Frank Dicintio, Salon Gaboa, Woodbridge, Ontario

Makeup Artist: Craig-Ryan French, CRF Makeup, Toronto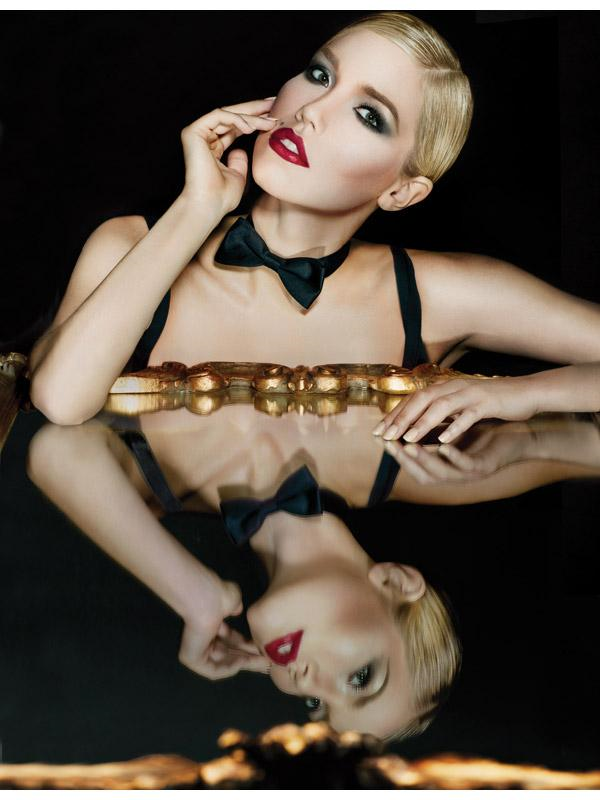 Canadian Nail Artist: Elfi Lemieux, Panache, Montreal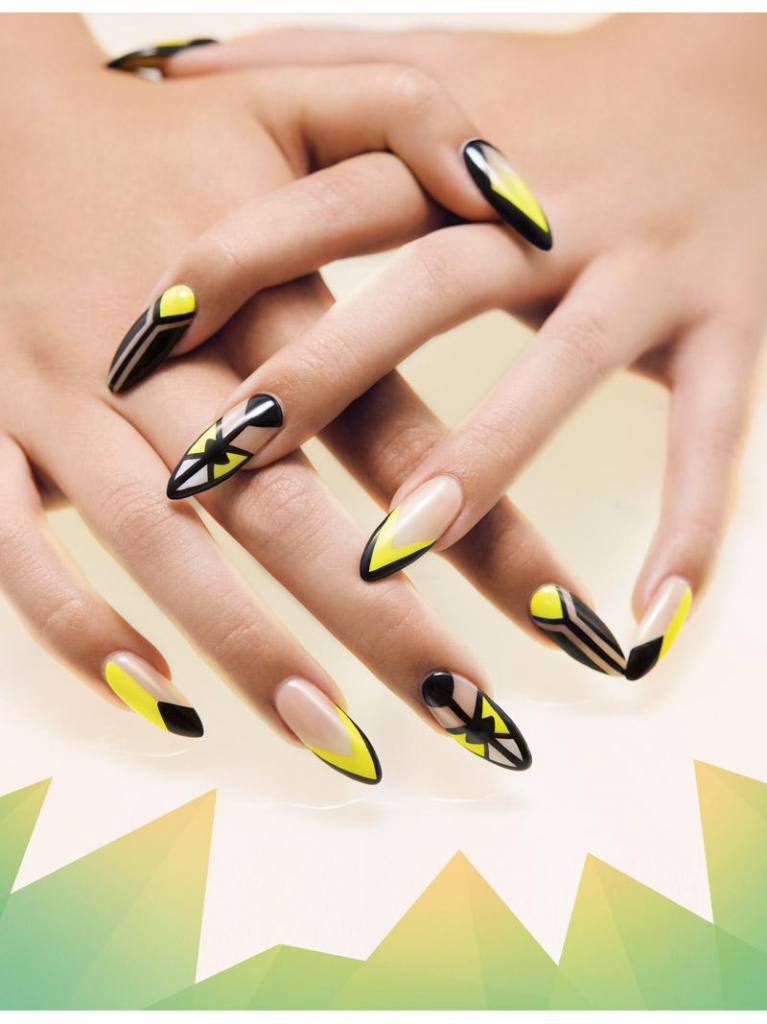 New Hairstylist: Cassandra Lounsbury, Zazou Salon & Spa, North Vancouver, B.C.
Student/ Apprentice Hairstylist: Jaelyn Walker, A Michael Levine Salon Group, Vancouver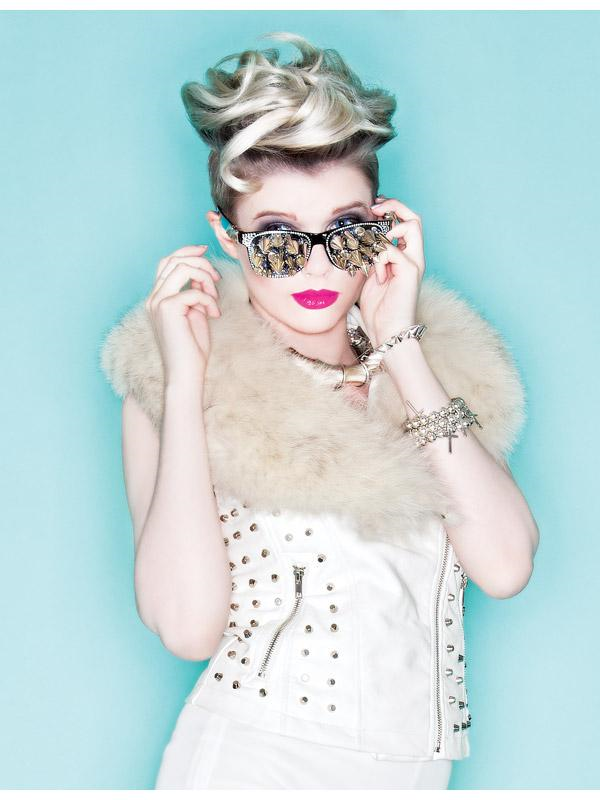 Alberta Hairstylist: Alann Sluser, KOKO the Salon, Edmonton
Atlantic Hairstylist: Chelsea Sutherland, Hair Factory, St. John's
B.C. Hairstylist: Alina Friesen, A Michael Levine Salon, Vancouver
Ontario Hairstylist: Dorothy Tsang, Blushes, Ottawa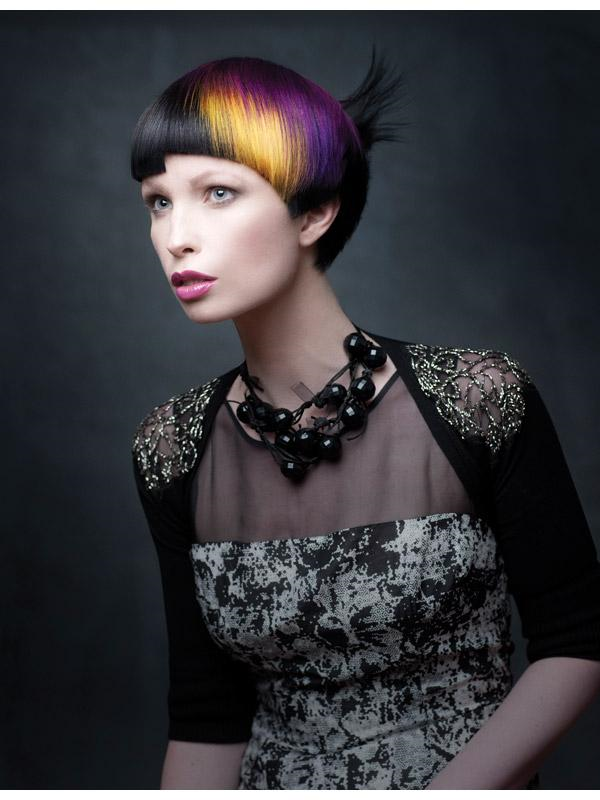 Quebec Hairstylist: Eddy Santiago Burgos, Saco, Montreal
Saskatchewan/ Manitoba Hairstylist: Nikki Denatale, Élan Hair Studio, Winnipeg
Salon Interior Design: Storm Hair Group, St. Catharines, Ont.
John Steinberg Award for Community Service: Salon 247, Brampton, Ont.