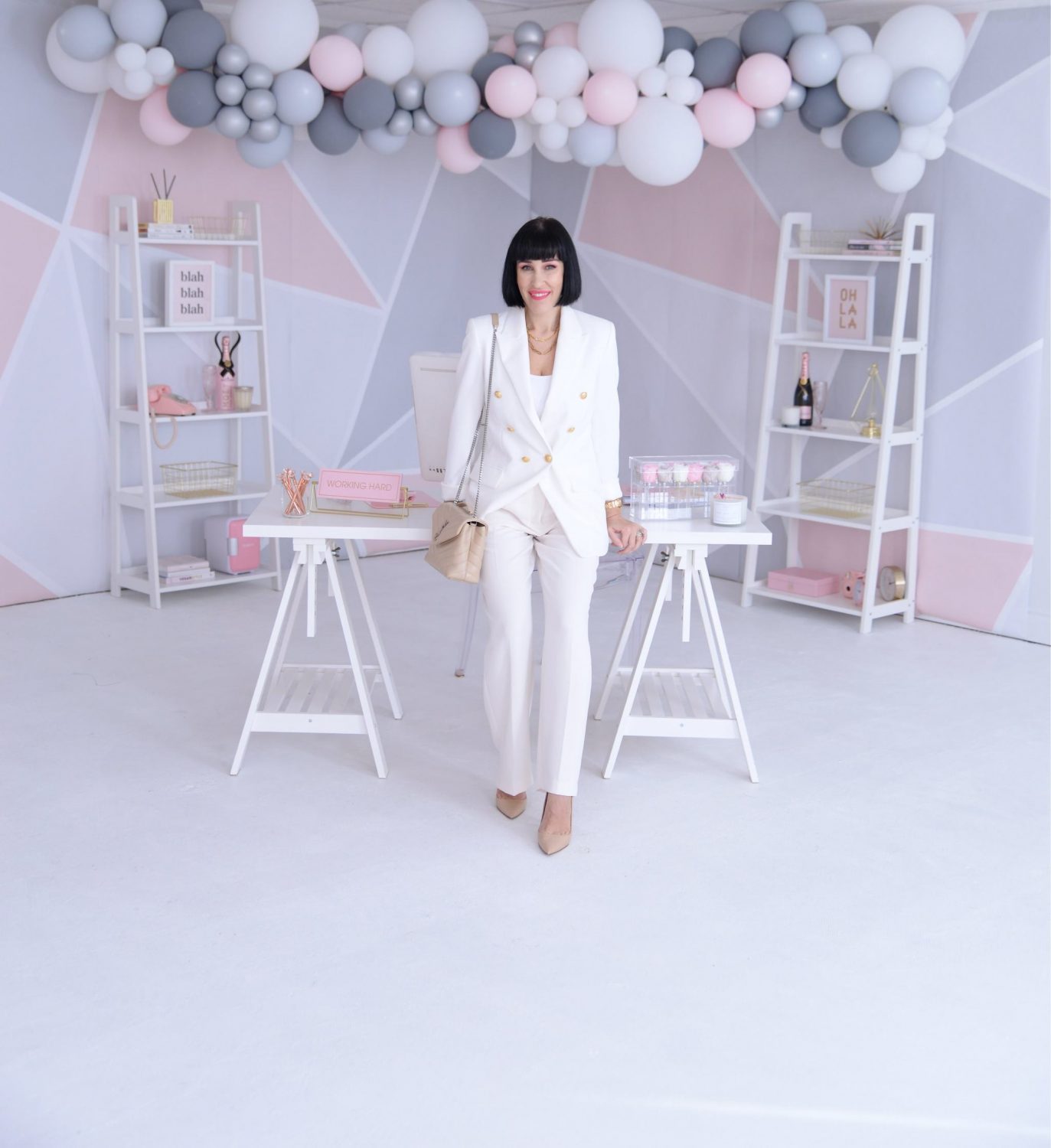 4 Ways To Feel More Confident
I think most women strive to be more confident. I often get asked, how am I so confident? How do I have the courage to share every aspect of my life online, knowing I'll be judged and possibly hated on. Honestly, I've never been that concerned on how strangers perceive me or whether or not someone is going to like me. I always remind myself; you could be the kindest, sweetest, most humble human on Earth, and someone is going to hate you. I just try to be a good person and make those around me smile. That being said, looking and feeling my best not only starts on the inside, but my confidence also reflects how I look on the outside. I know when I feel put together and rocking my favourite outfit, my energy is high, my personality shines and my positivity rubs off onto others.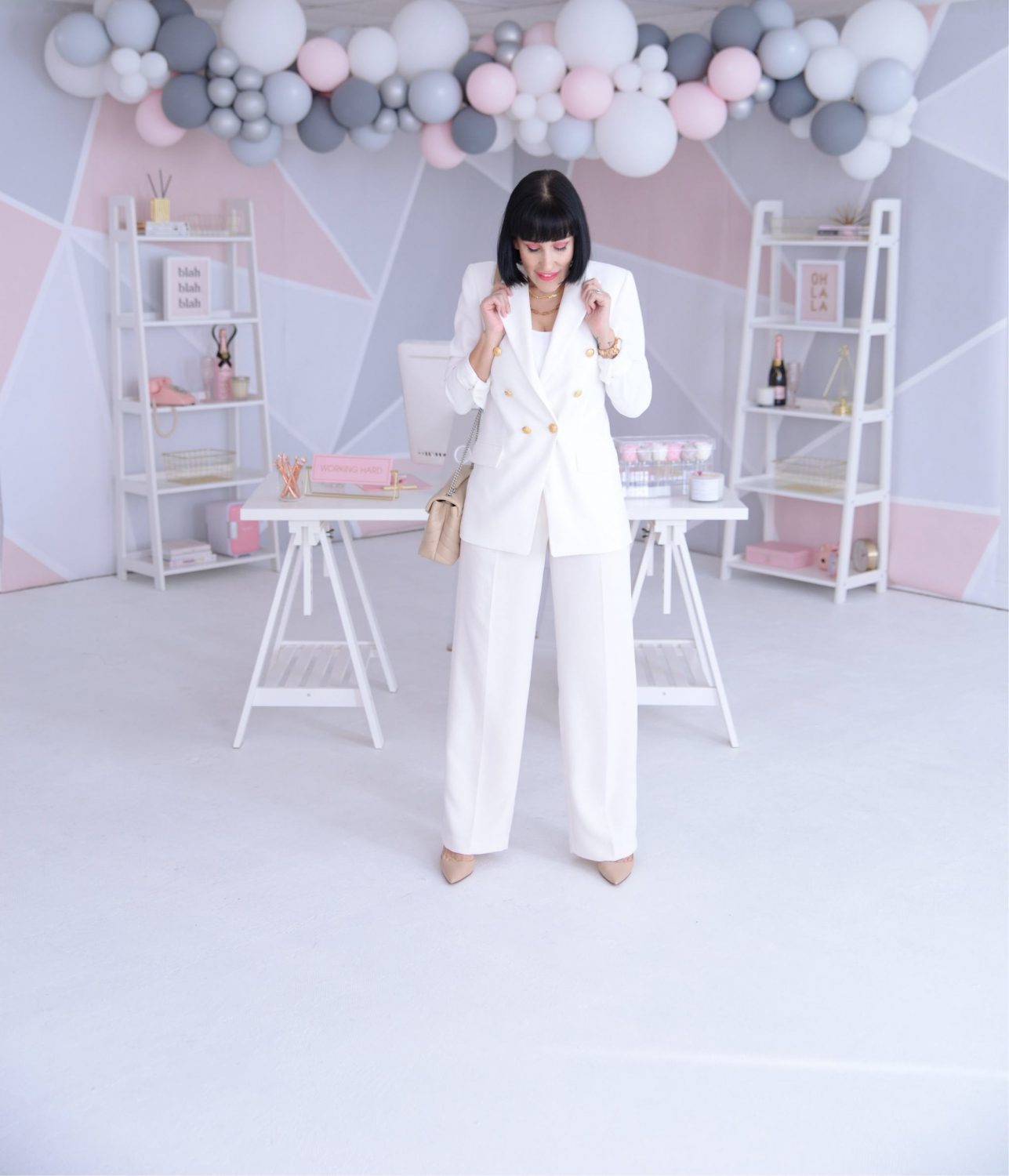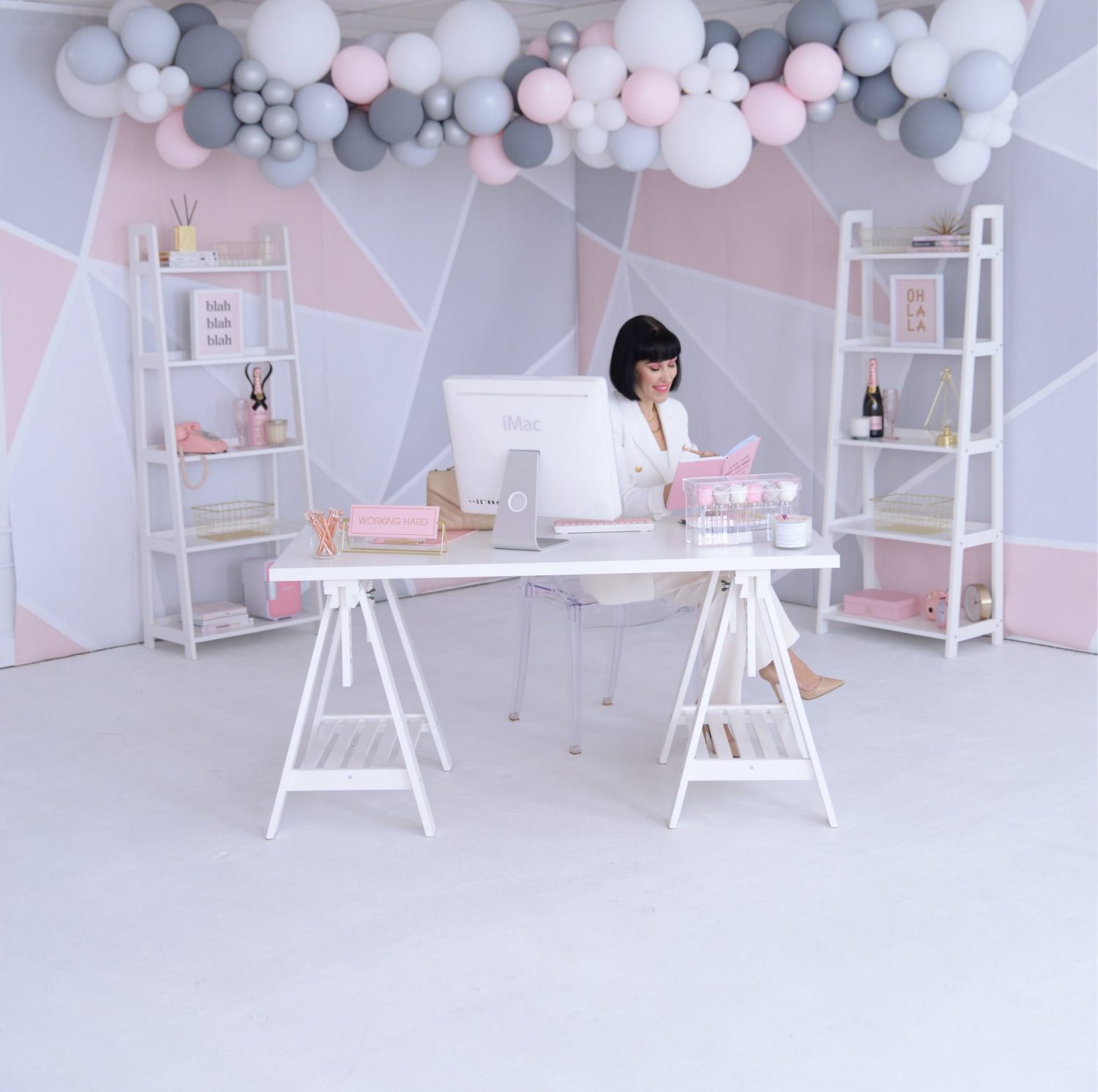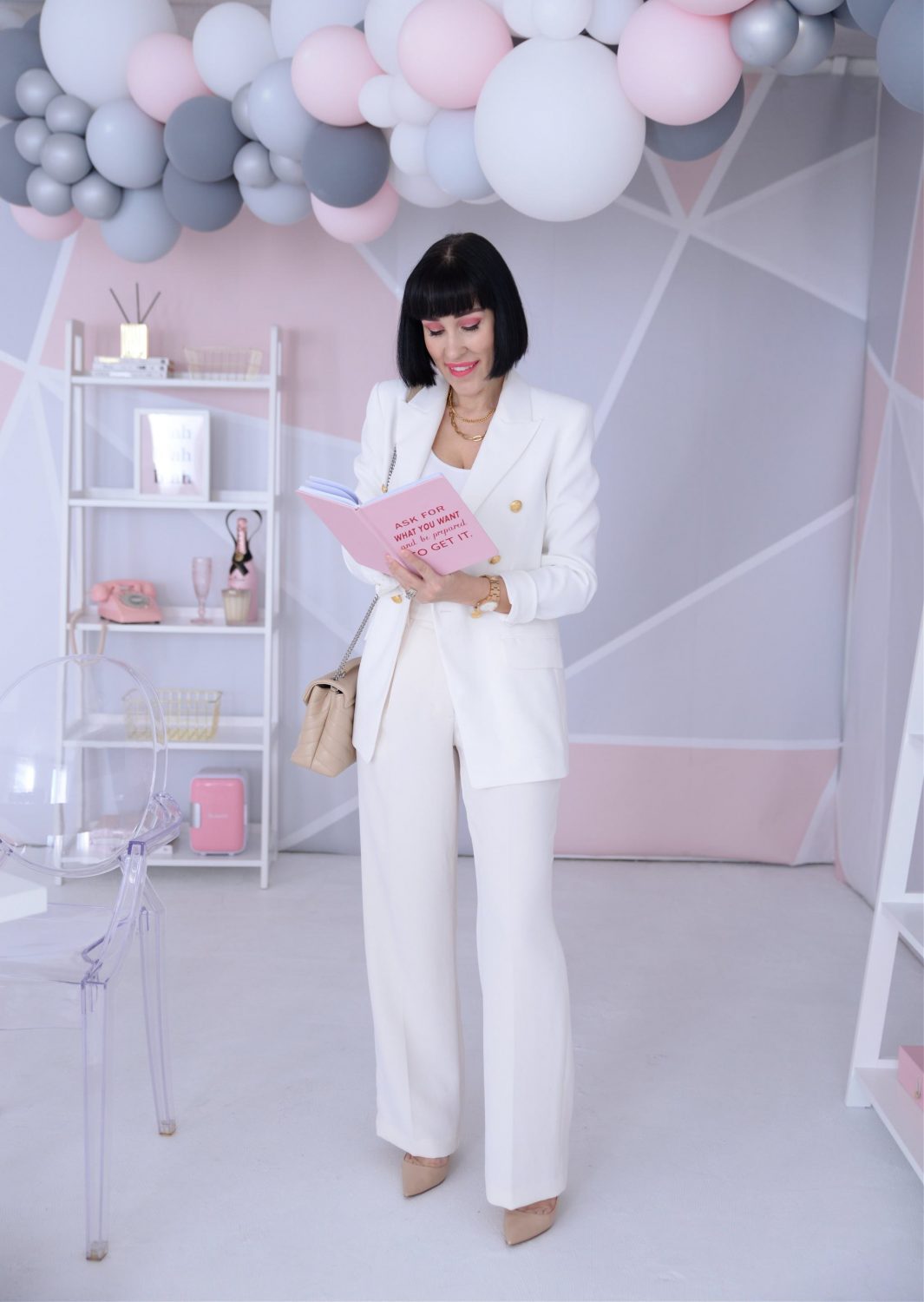 The first step in feeling secure in your own body starts with clothes that flatter your unique body shape. No two women are the same, therefore, don't pay attention to sizing. Instead, look for pieces that fit your body properly. Learn to love your body shape and forget about the negative things. Try not to focus on the parts of your body you're unhappy with, yet embrace your beautiful figure. This will allow you to develop your own personal style with ease. Highlight your best assets and show-off certain parts of your body that you love. This will leave you feeling confident and excited about getting dressed in the morning. We all have something we love about ourselves, killer arms, a tiny waist, long, lean legs, a lifted bottom, perfectly shaped chest, whatever it is, highlight it. I promise, this will make getting dressed in the morning a breeze.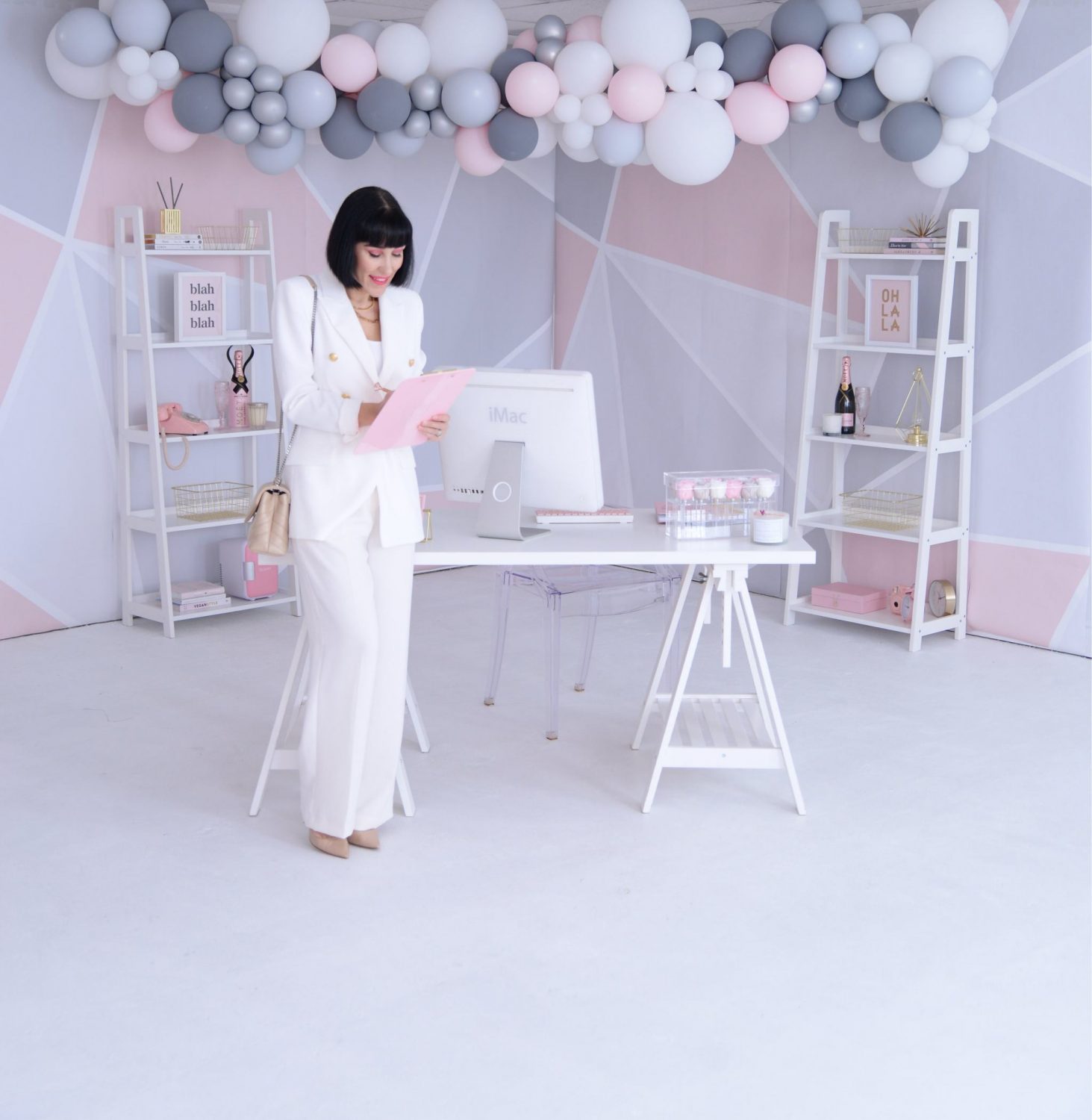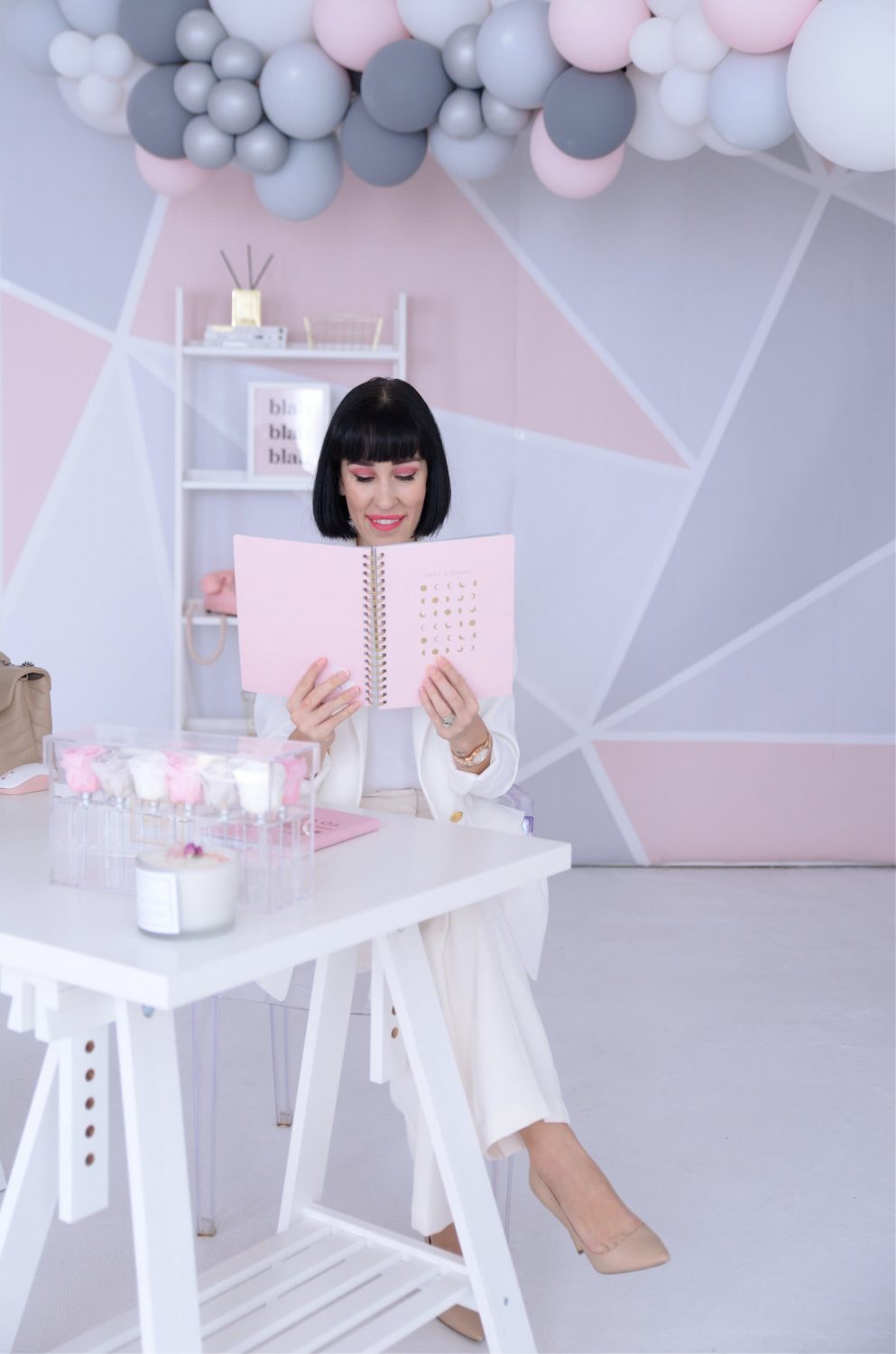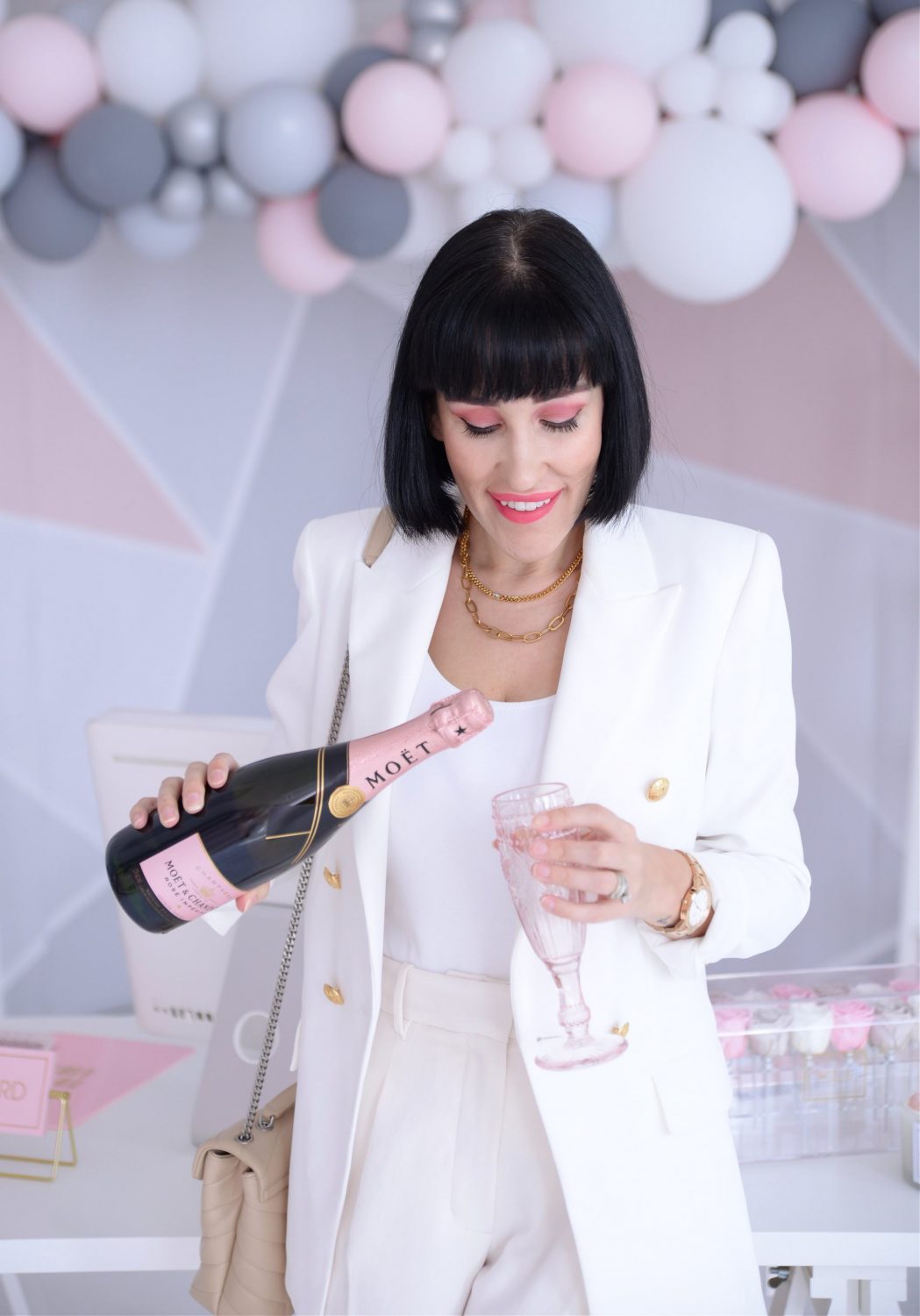 We all love a good neutral, the problem with only wearing black, whites and browns, it does nothing for your complexion. Colour instantly livens up your complexion. Determine which colours best suit your skin tone, hair colour and even eye colour. Look for pieces that inspire you or shades that you're naturally drawn to. Once you've determined what hues look best on you, warm hues, cool tones, brights or pastels, you'll feel more encouraged to wear those shades daily. Find your signature piece(s) that you reach for on a regular basis and trademark this as your unique style. Find pieces that you love, whether it be a statement necklace, a sleek and slimming blazer, that perfect pair of skinny jeans or even a versatile dress, knowing what clothing items make you feel the most confident will easily allow you to incorporate these pieces into your daily routine.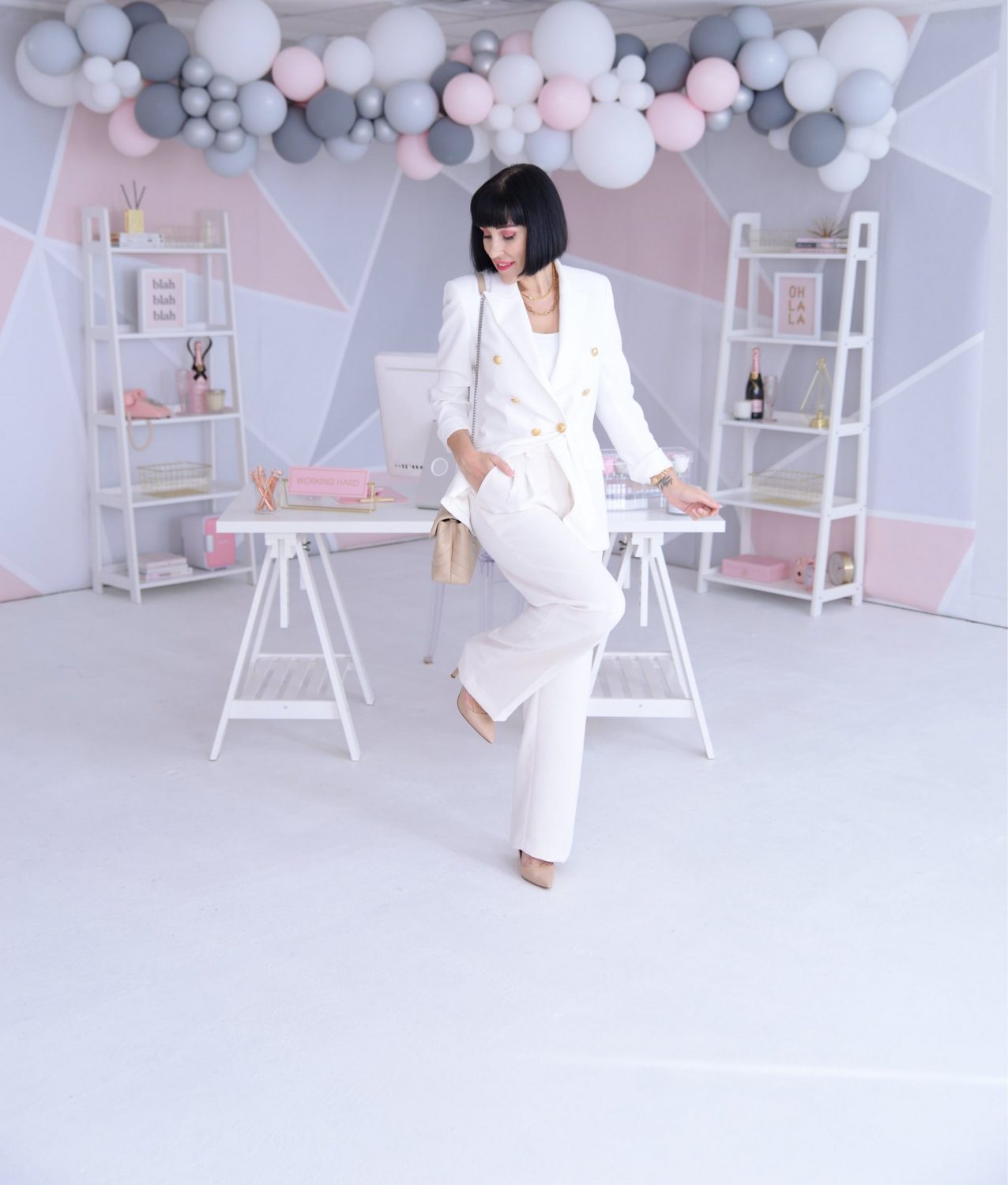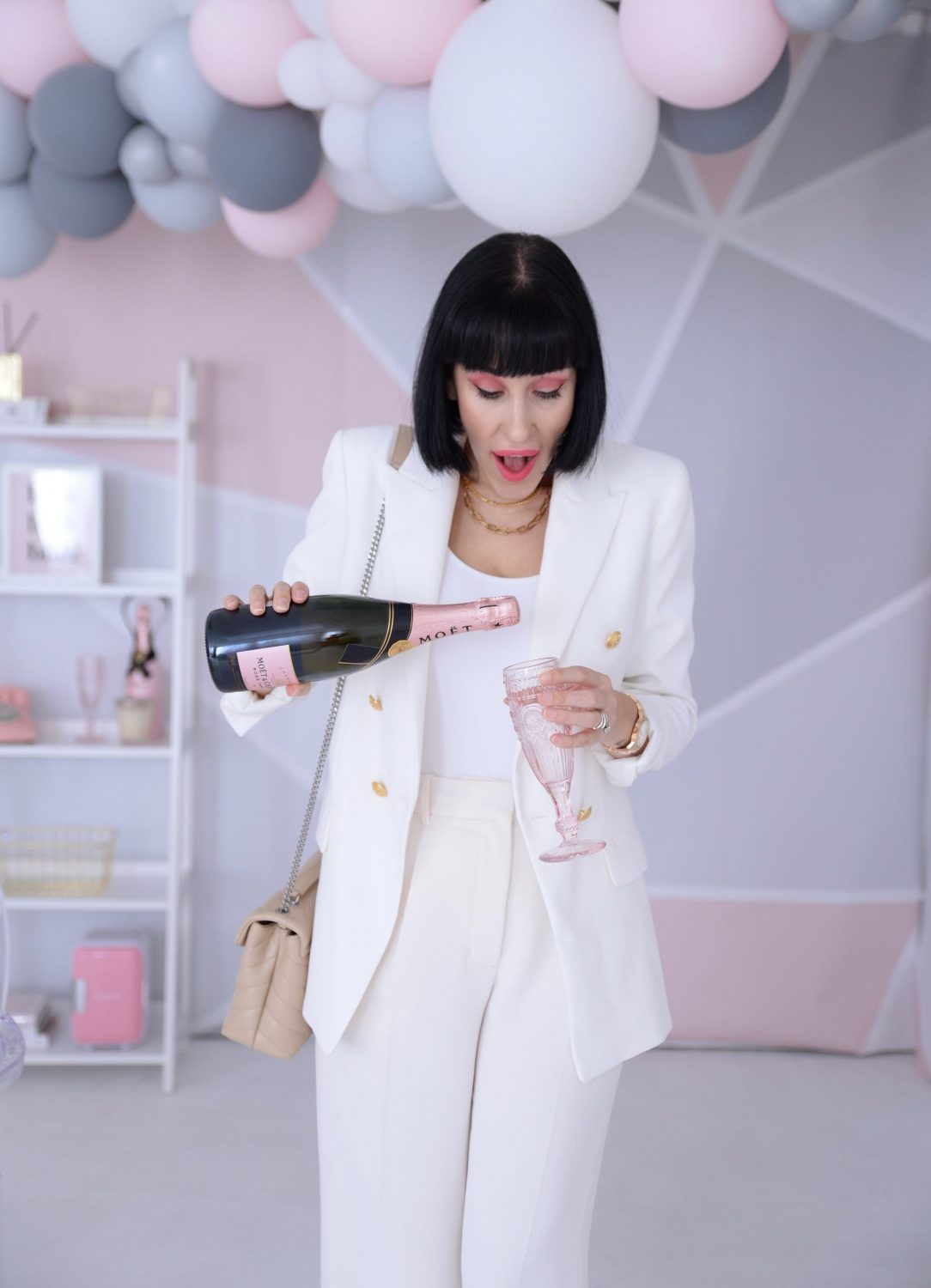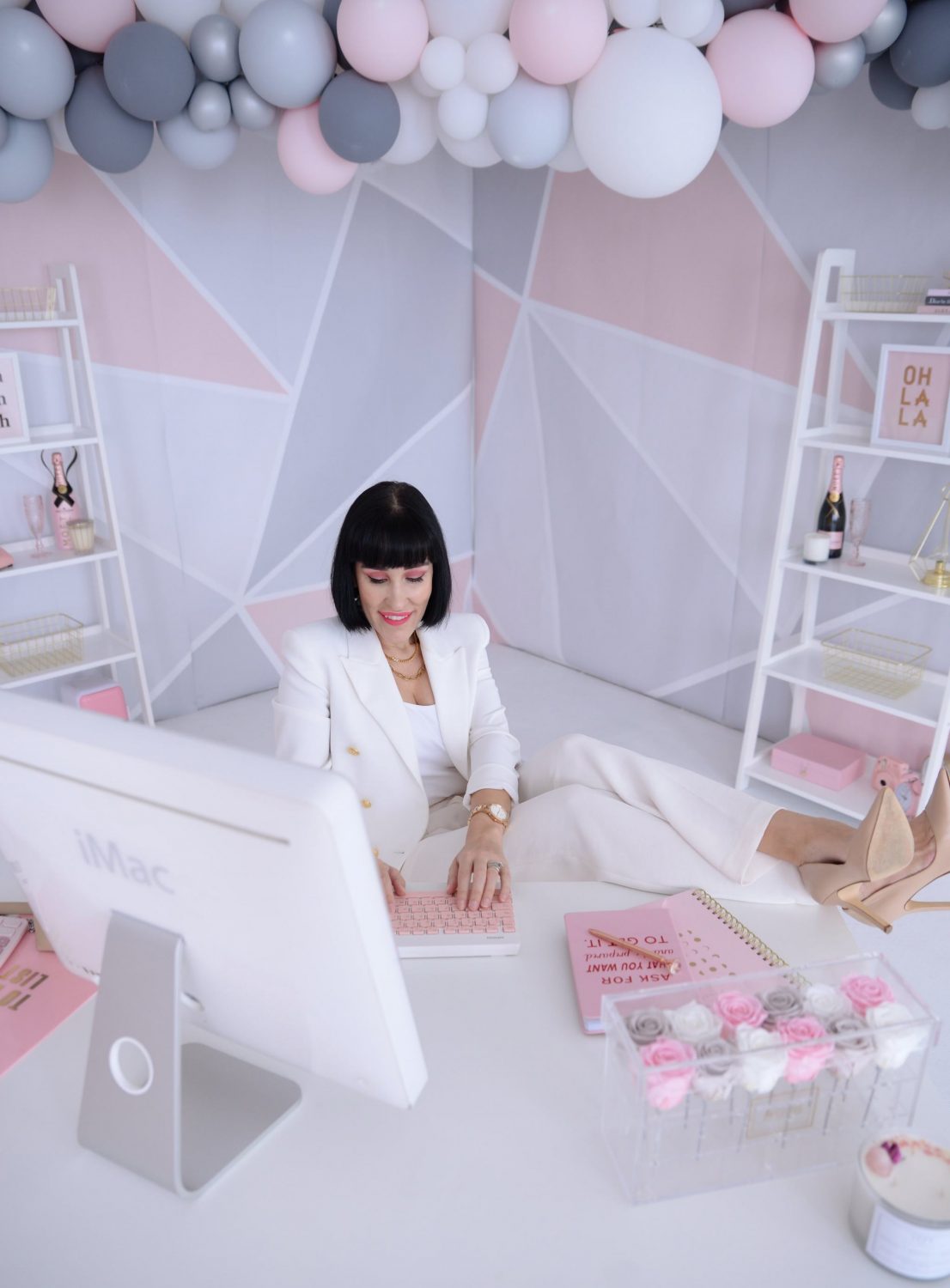 Stop dressing for others or what's currently trendy. Start dressing for yourself.  It's rumored that most women spend hours in front of the mirror to impress other women, not men (or their partners) like one might think. Your loved ones will love you for who you are, regardless of what you look like. Stop waiting on the approval of others and start wearing clothing that makes you happy. I'd be lying if I say I didn't like getting compliments from my peers, but it's not the only reason why I care about my personal appearance. When I look and feel good in the morning, I'm more productive and happier throughout the day.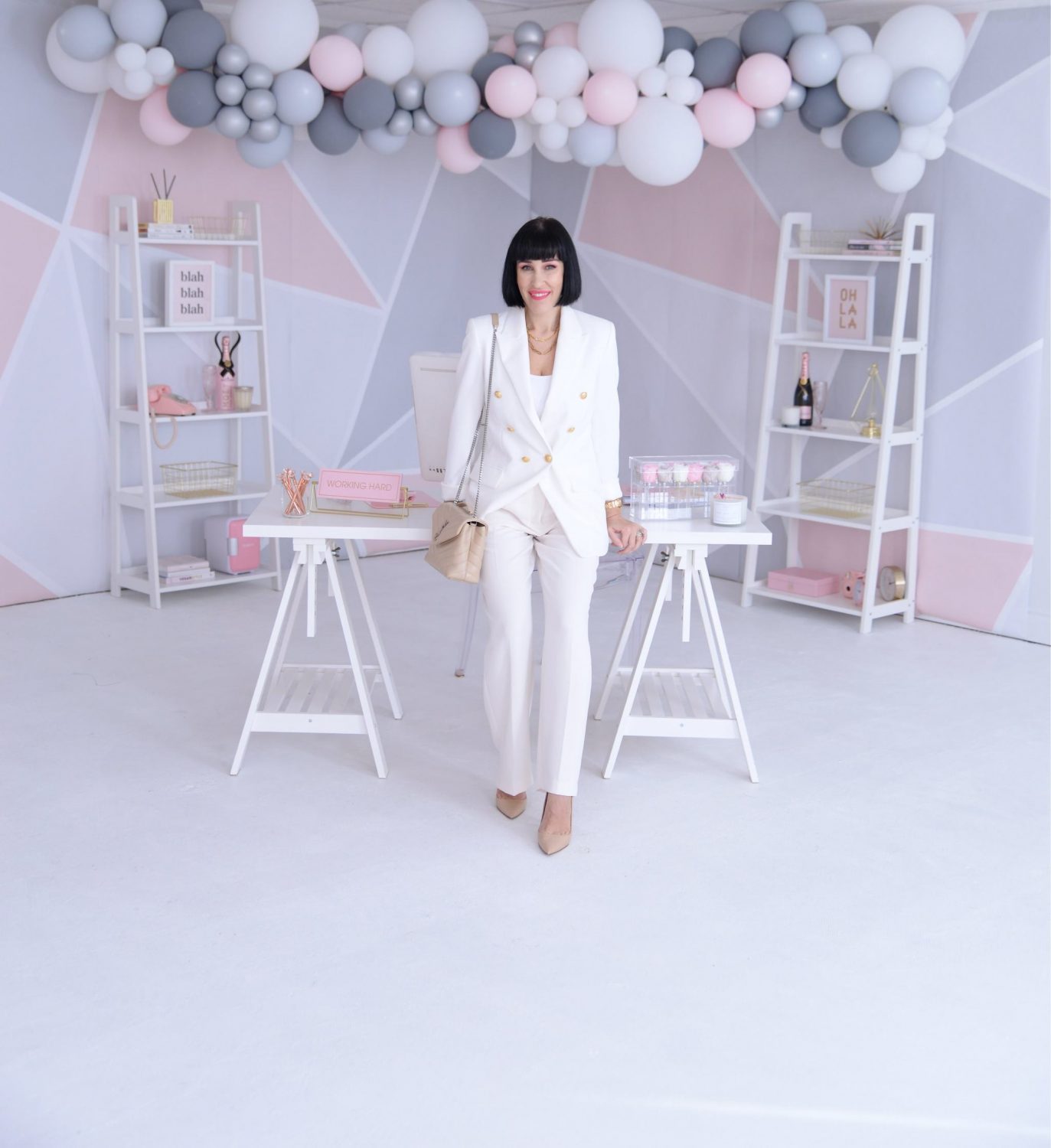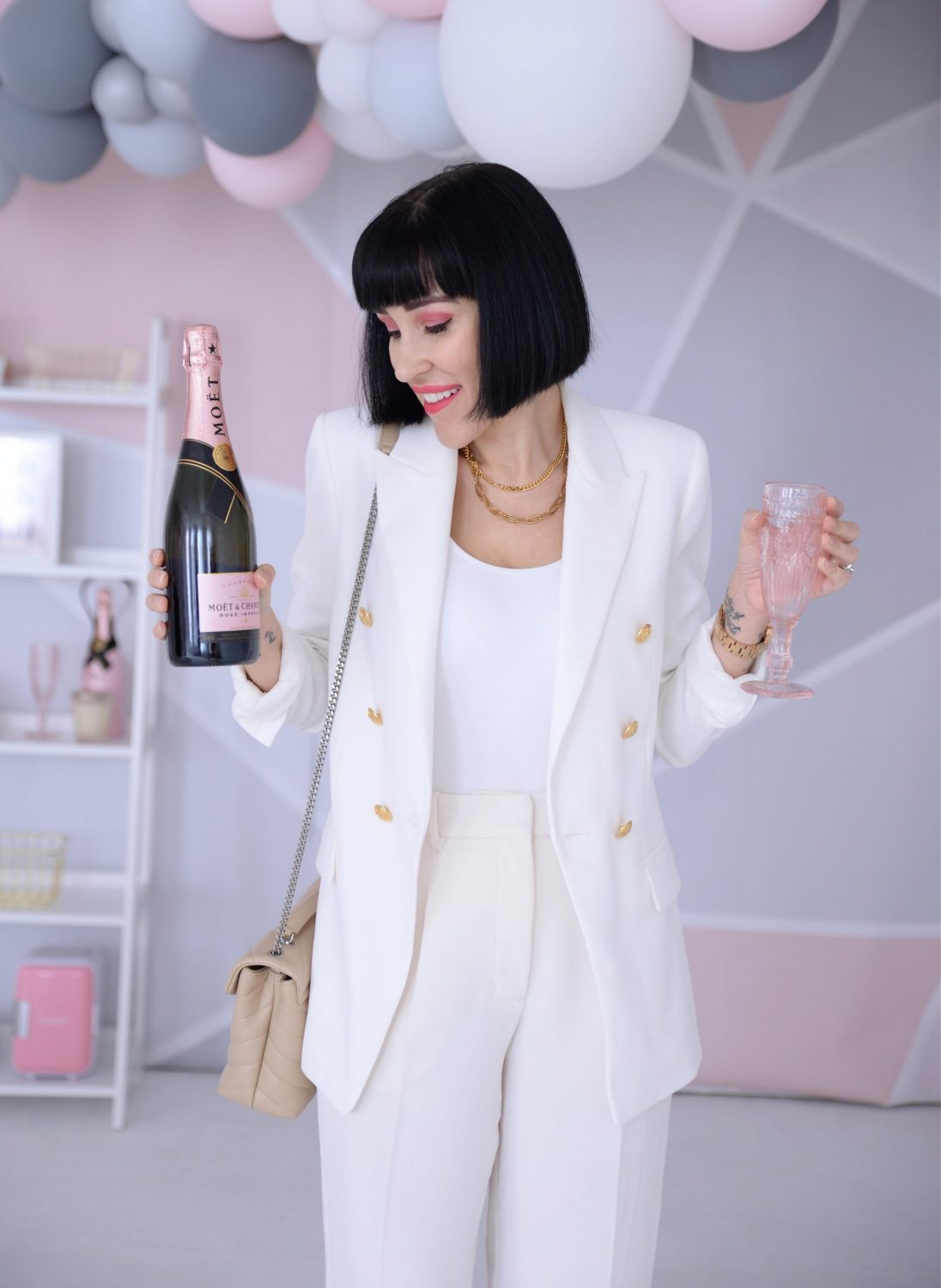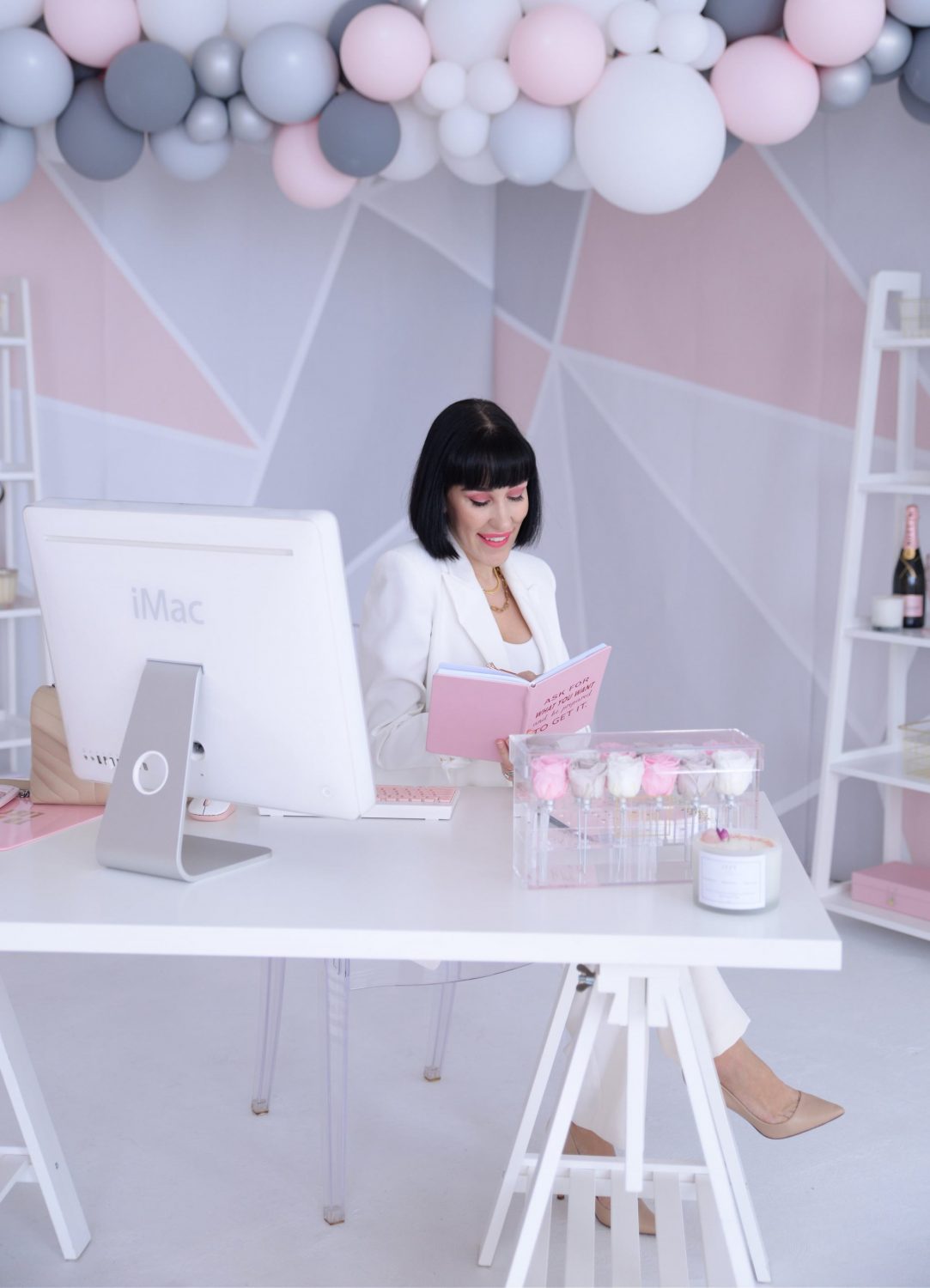 This should be a given but surround yourself with people who make you feel good. I'm lucky enough to have wonderful friends and an even more amazing online community, but this took years to achieve. As soon as I cut out the negative people in my life, I started to feel even better about myself. Spend time with people who appreciate you for you and those that care about you, the same way you care about them. It can be tricky at first to dismiss those toxic people in your life but distancing yourself from those that bring you down or make you feel bad about yourself can only help your self-confidence.
What I Wore- Bodysuit- Aritzia, Blazer- Zara, Necklace- c/o Victoria Emerson, Purse- YSL, Effortless Pant- Aritzia, Pumps – Charles David
Wallpaper is from Wallpaper Direct and the Balloons are from Party Girls & Co.