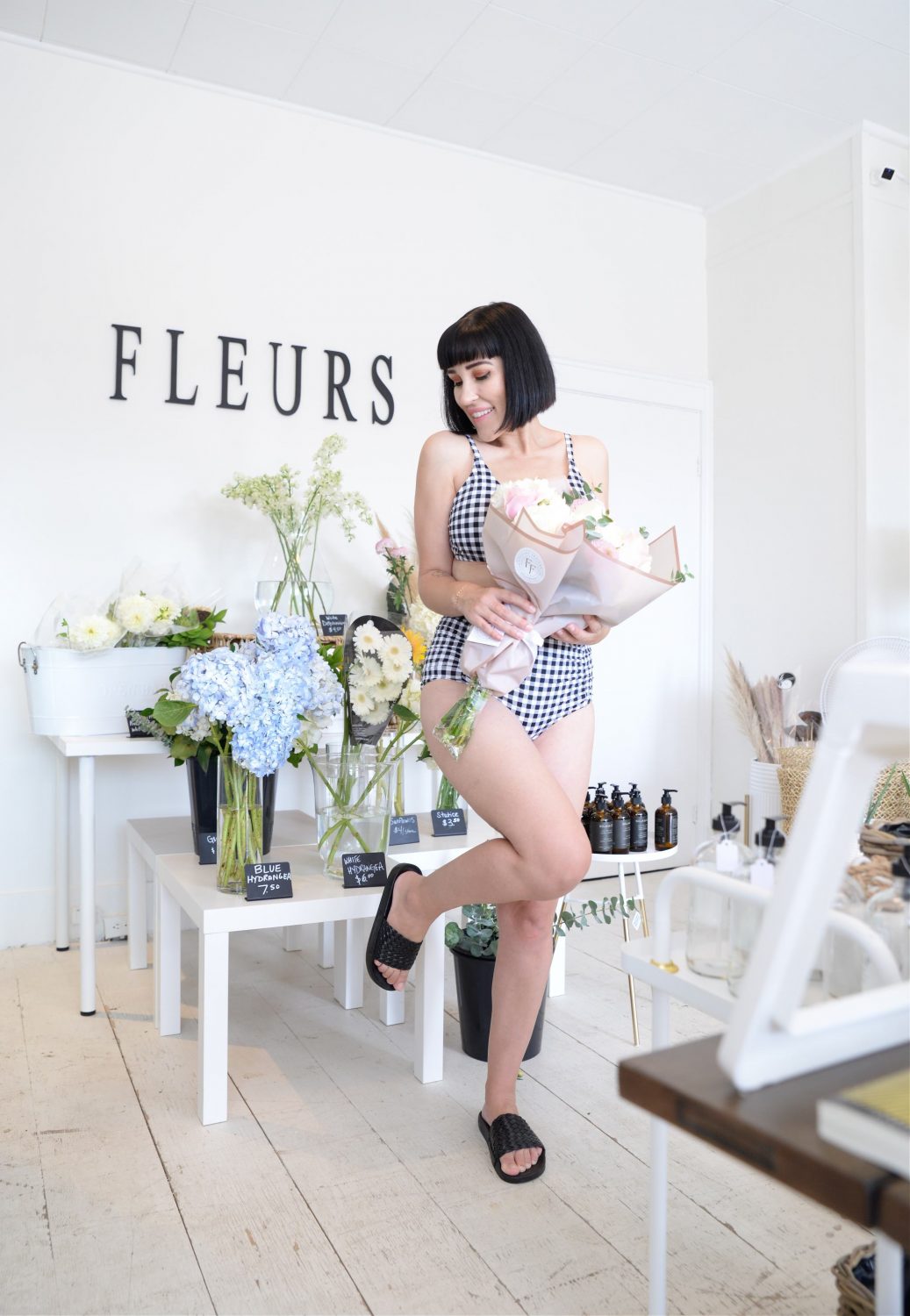 Must-Have Summer Bathing Suits From la Vie en Rose

If you live in Canada, you know how incredibly short our summers are. I've officially traded in my cute summer dresses for bathing suits, just trying to soak up as much sun as possible before trading it in for PSL and Fall flannels. I've never truly felt comfortable in showing too much skin, I think it's safe to say, we all have some insecurities when it comes to our bodies, and bathing suits tend to bare it all. As I learn to love my body more, I'm happy to turn to la Vie en Rose for cute and stylish swimsuits, with the coverage and comfort I'm looking for. In fact, for the past decade, they are the only bathing suits I've purchased. As I look through my wardrobe, I quickly realize my entire collection is from the brand. If you're planning on doing more than just taking leisurely walks on the beach this summer, you might want to invest in some swimsuits that will keep you locked and secure.
This la Vie en Rose Rib Square Neck One-piece Swimsuit is an excellent option if you're looking for style and comfort. It features a "sexy", yet modest square neckline, that is incredibly flattering and its slightly thicker straps hold everything in. Did I mention the straps are adjustable, perfect for someone who is short waisted like myself? The brand realizes that "one size fits all" doesn't always work, so no detail goes unnoticed. It also offers full bottom coverage that doesn't ride up like other swimsuits. The slightly higher leg cut sits just above the hip, providing you more mobility without sacrificing coverage. The ribbed fabric sucks everything in, giving you smooth lines, while still being extremely comfortable. Have fun in this suit, run, play sports, swim, all without the fear of a nip-slip or flashing your booty.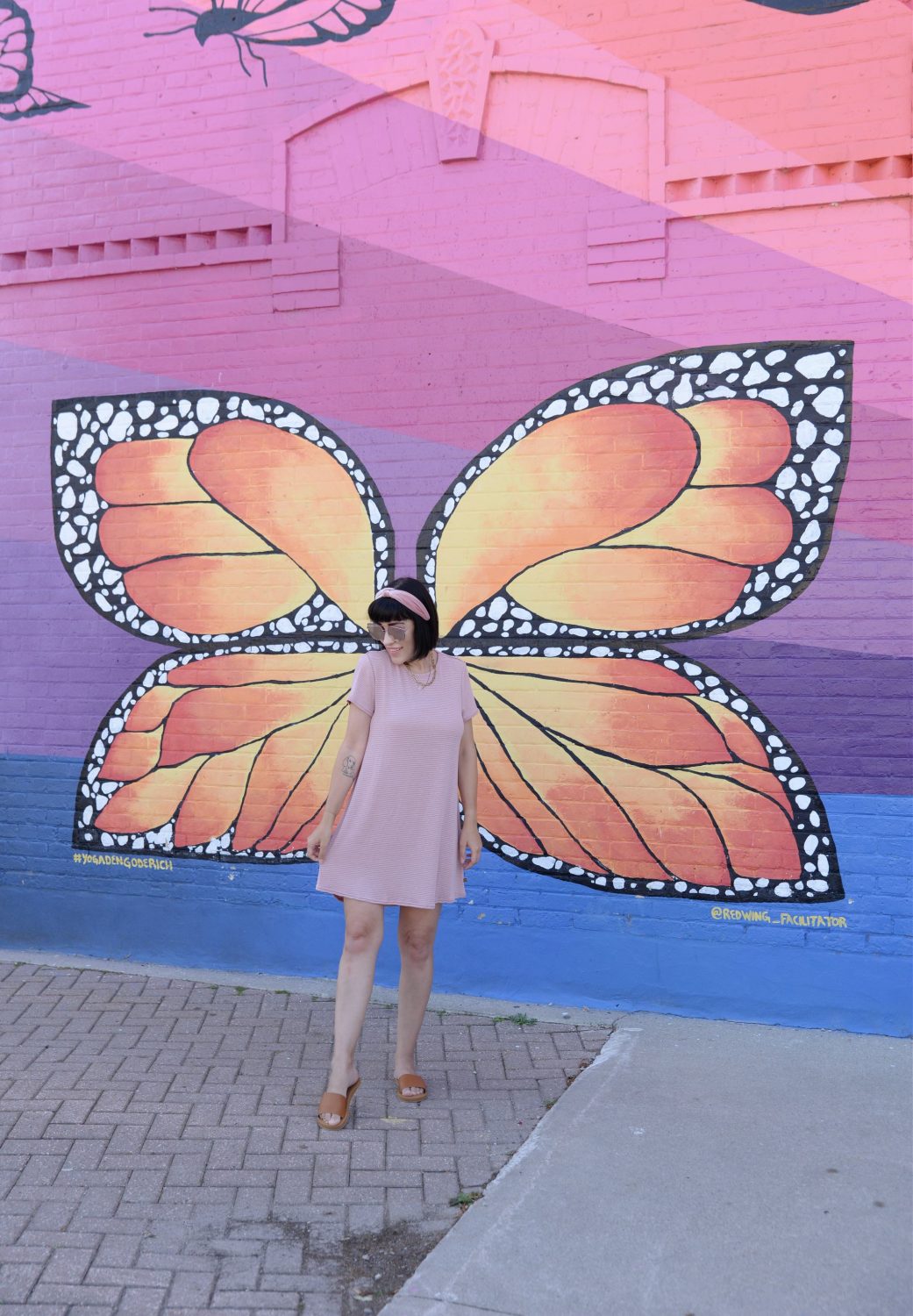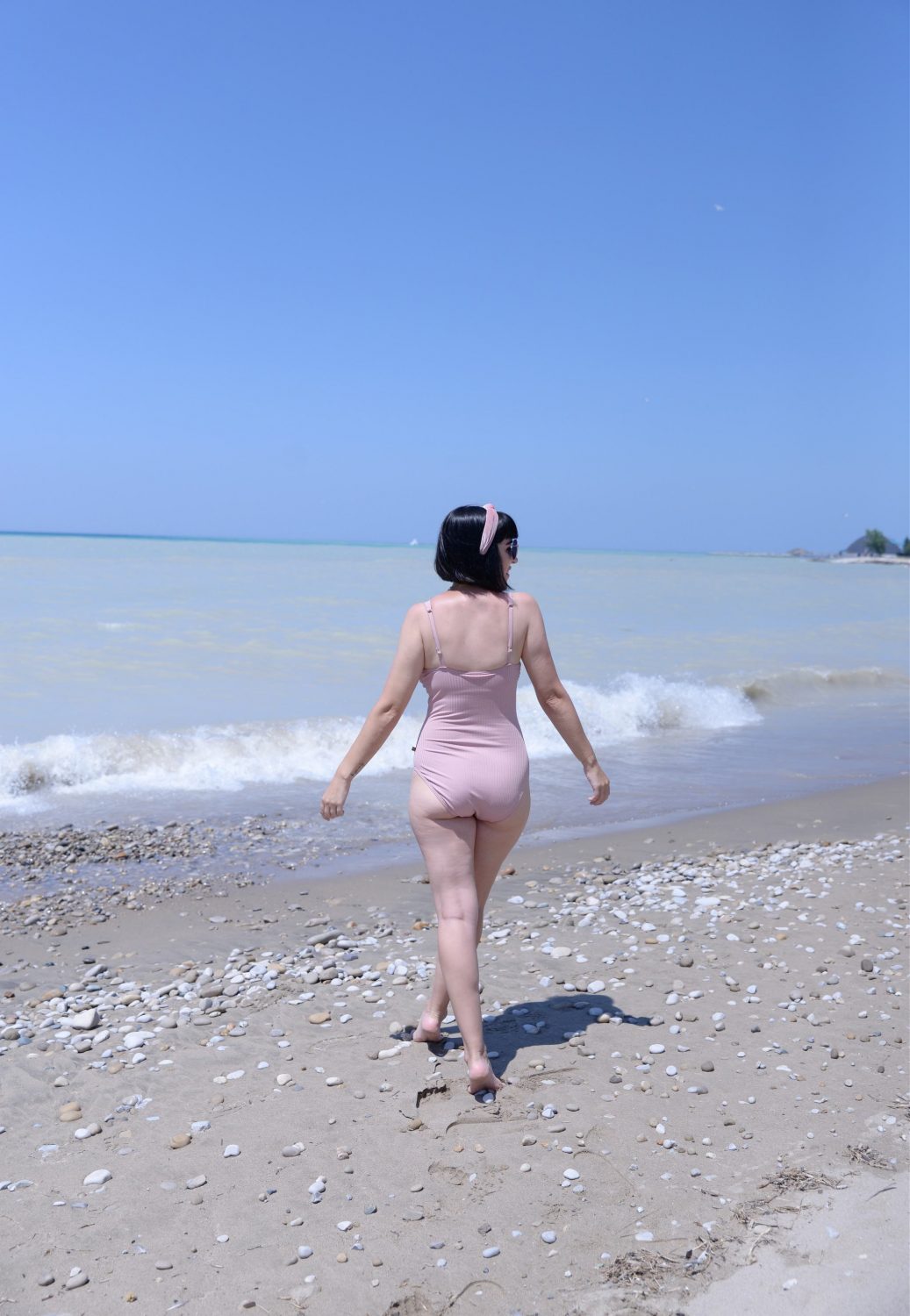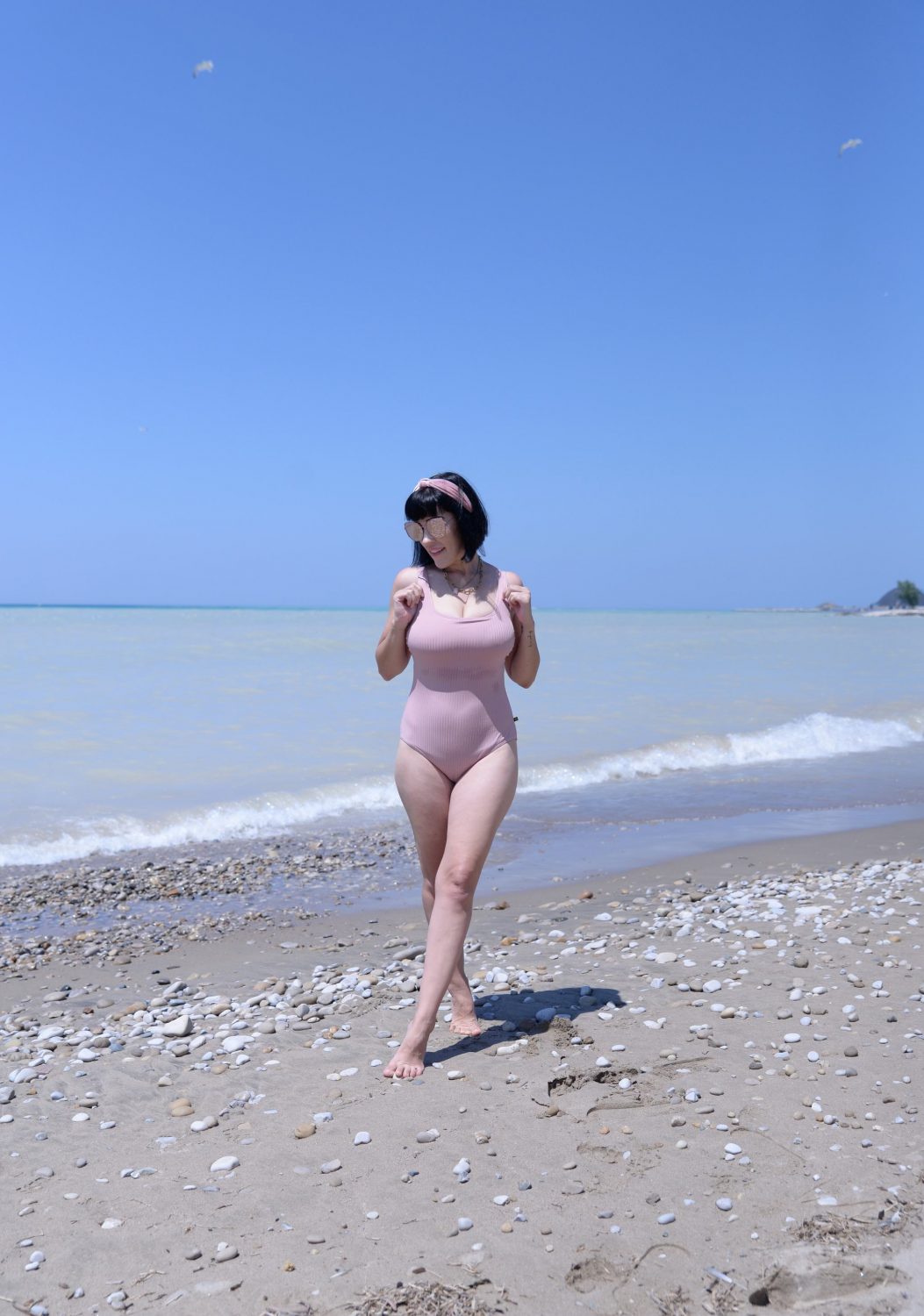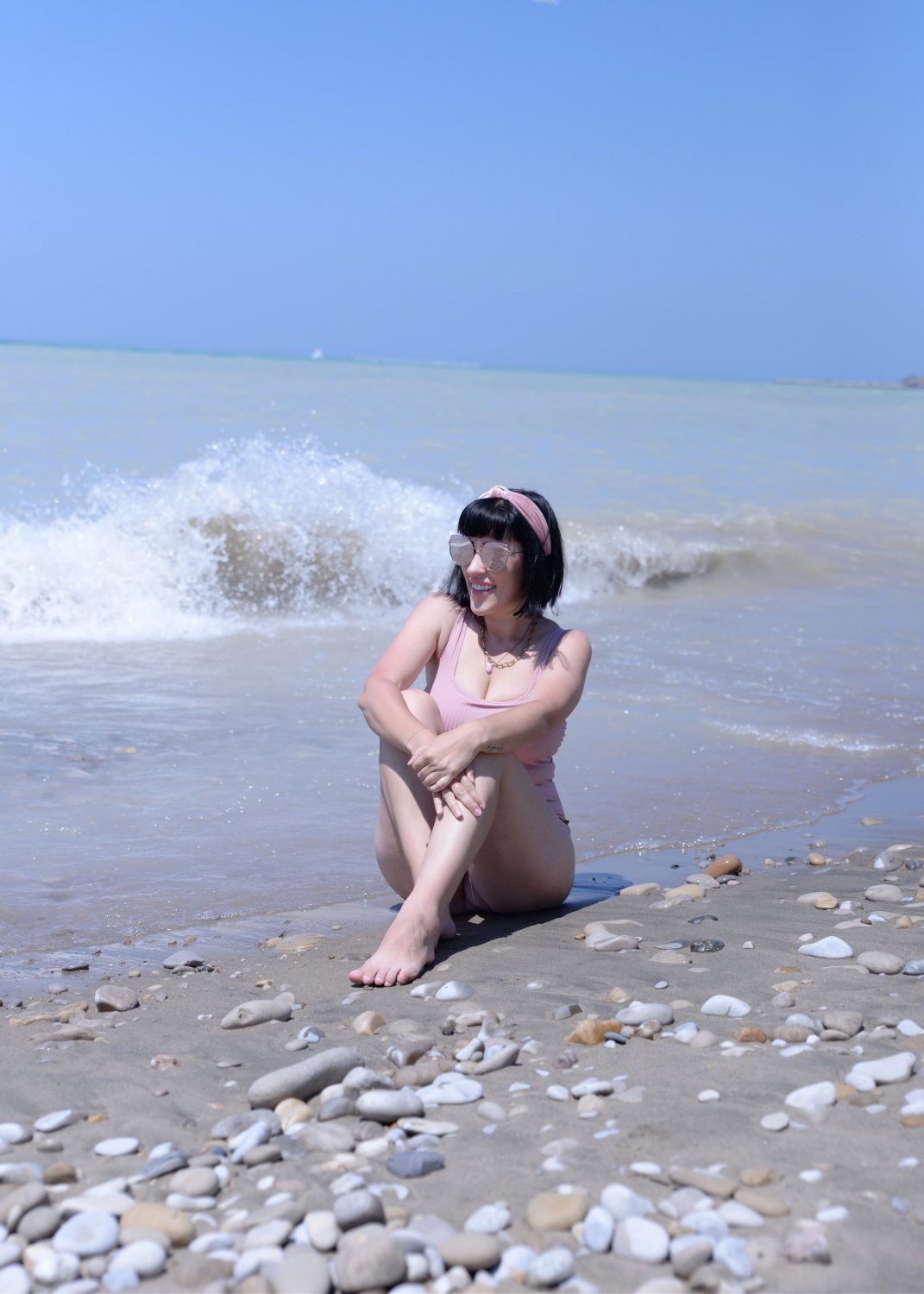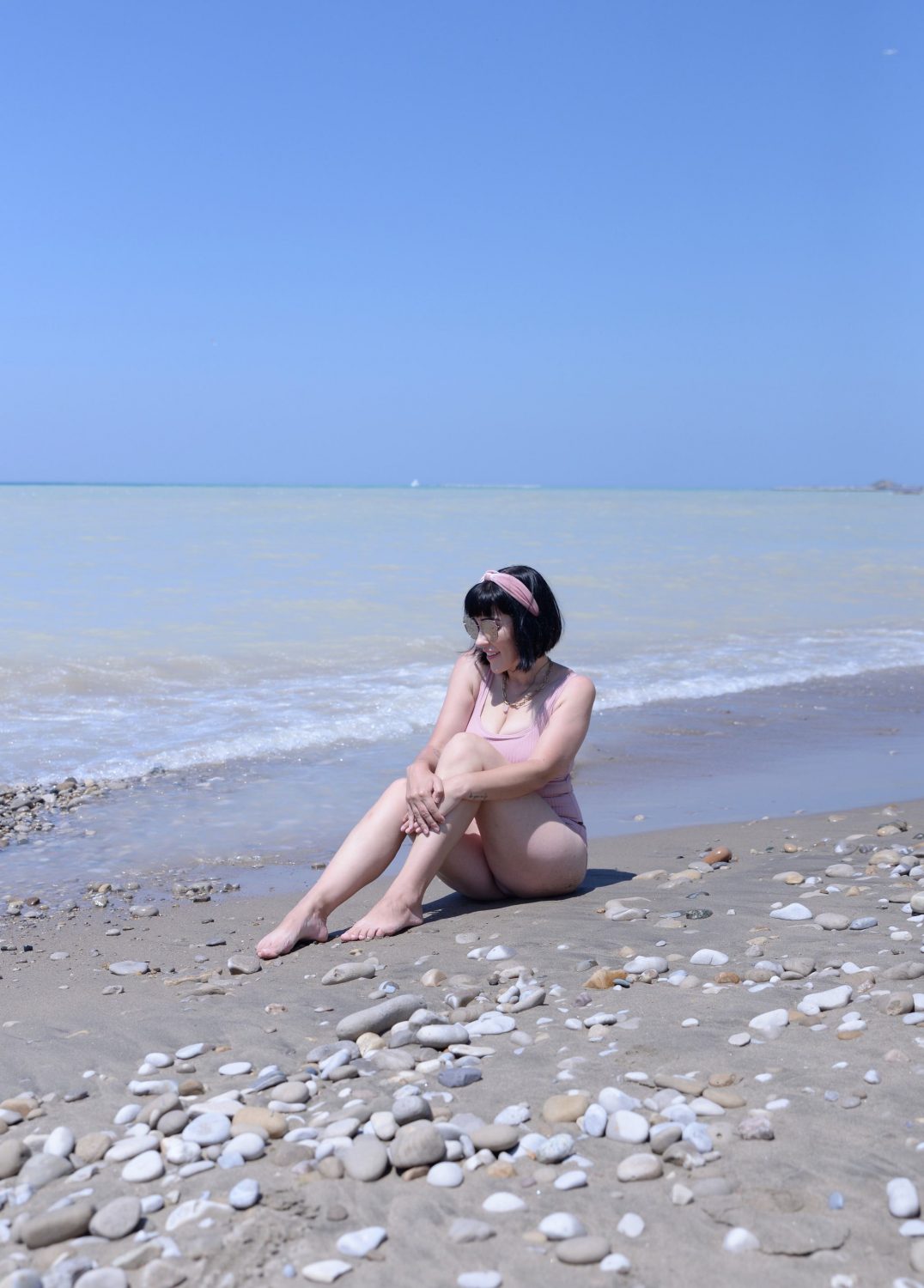 If you have a fuller chest, this la Vie en Rose Gingham D Cup Bralette Bikini Top would be a great addition to your swimwear collection. It can comfortably accommodate breasts up to D cup size. It features an underwire to add the support you want or need, without actually digging into the skin. Its moulded foam cups become one with your body, providing full coverage with comfort. The thicker and adjustable straps offer more support and a custom fit. The beauty of this design is the back hook closure that can be worn classic or crossed. I'm telling ya, your "girls" are secure in this bikini top.
Don't forget to pick up the matching GINGHAM High Waist Bikini Bottoms. These two pieces go hand in hand. The high-rise bottoms will provide ample coverage for your midsection and your backside. The material is also stretchy and comfortable, making this great for all of your summer activities. It's almost like the material adapts to your unique body shape. Like all the other suits, it features a breathable and quick-drying fabric, taking you from the beach to brunch with ease.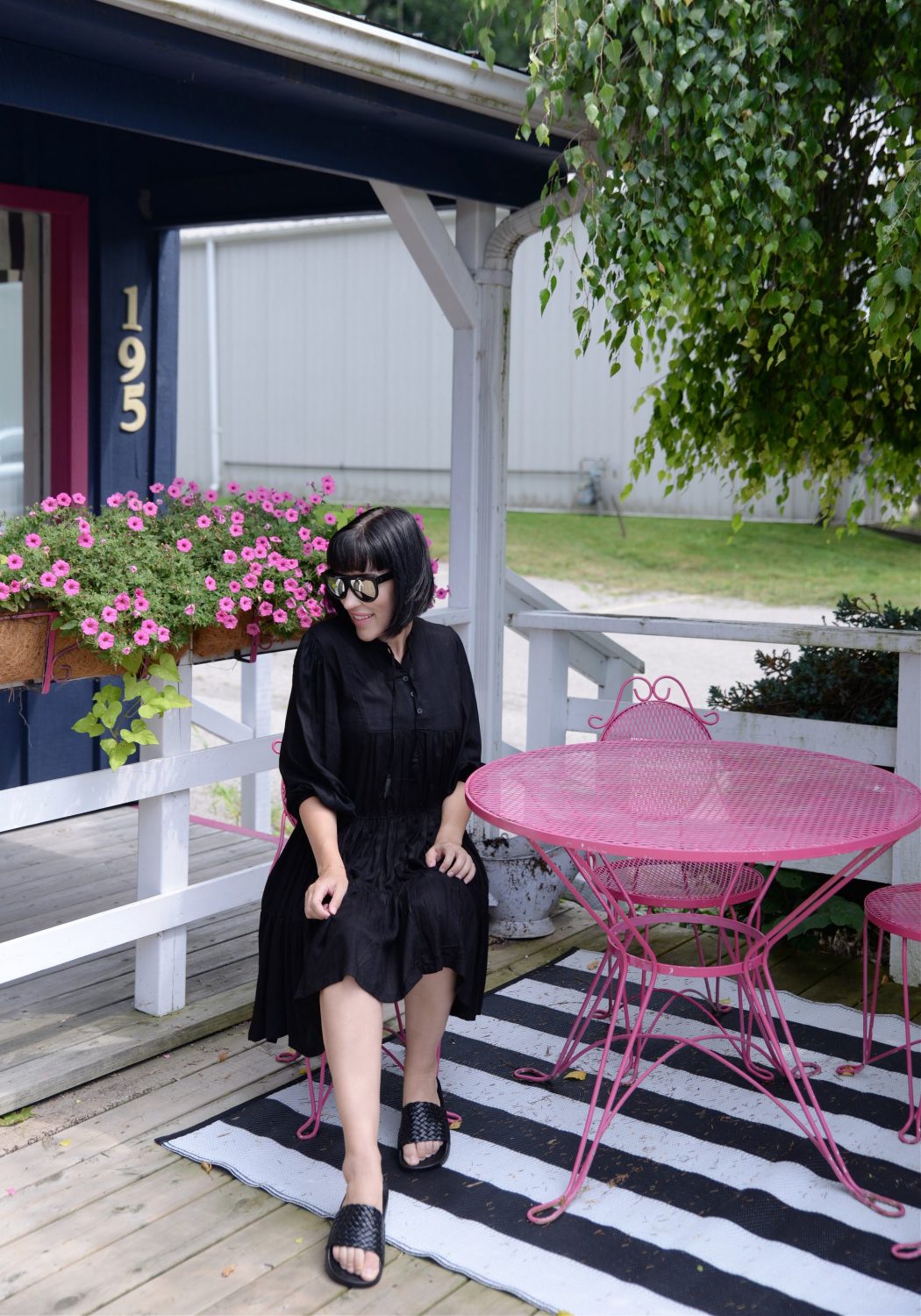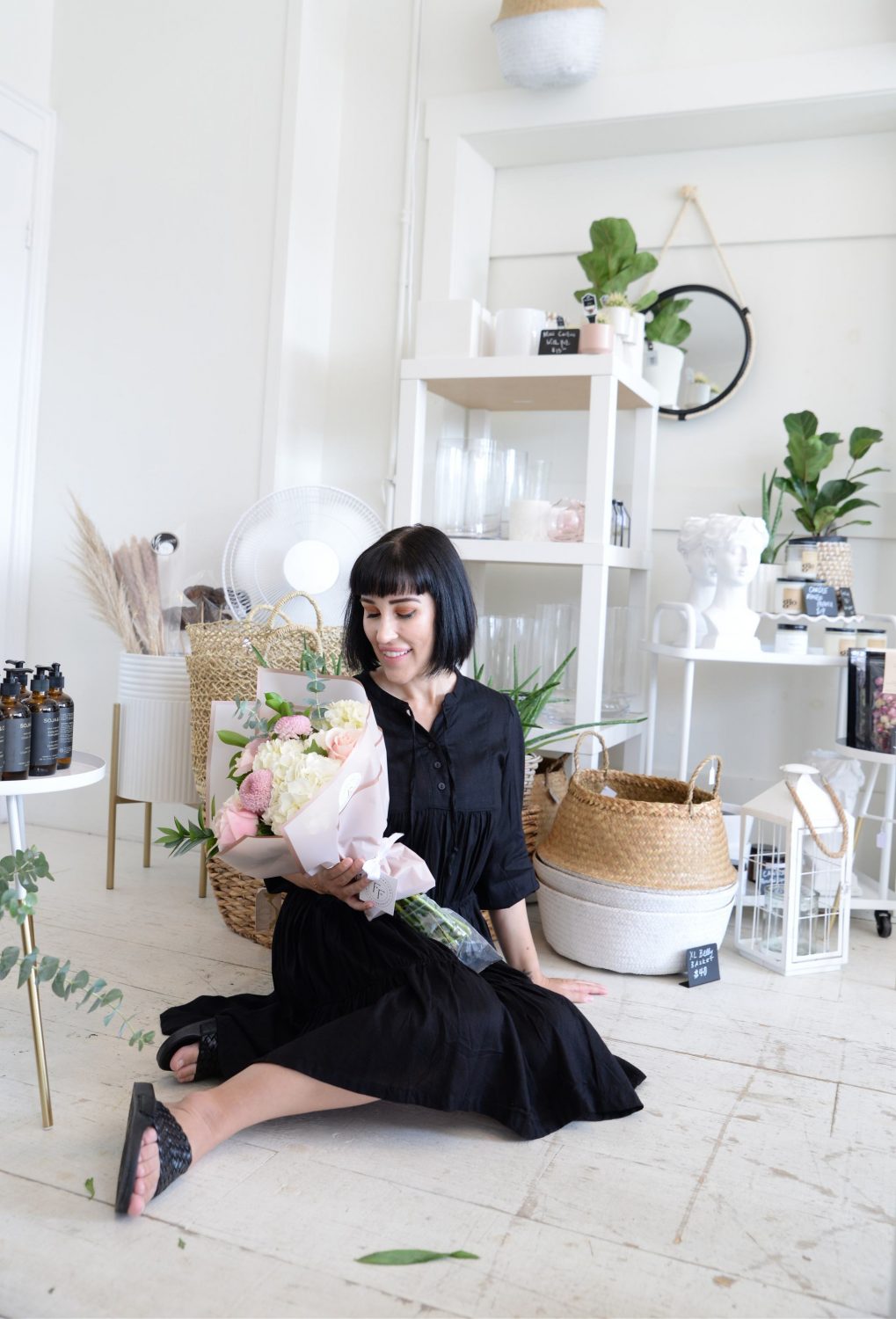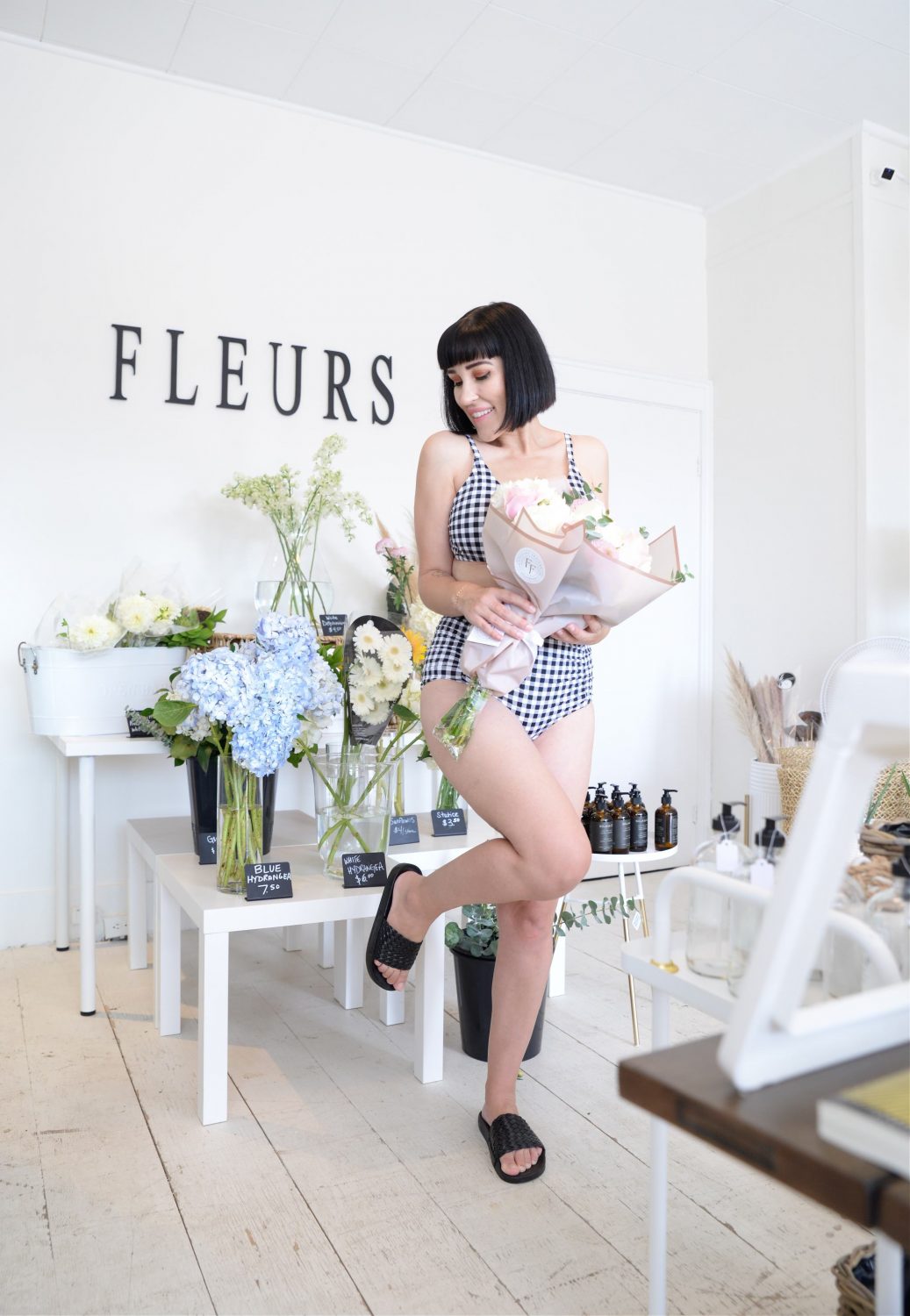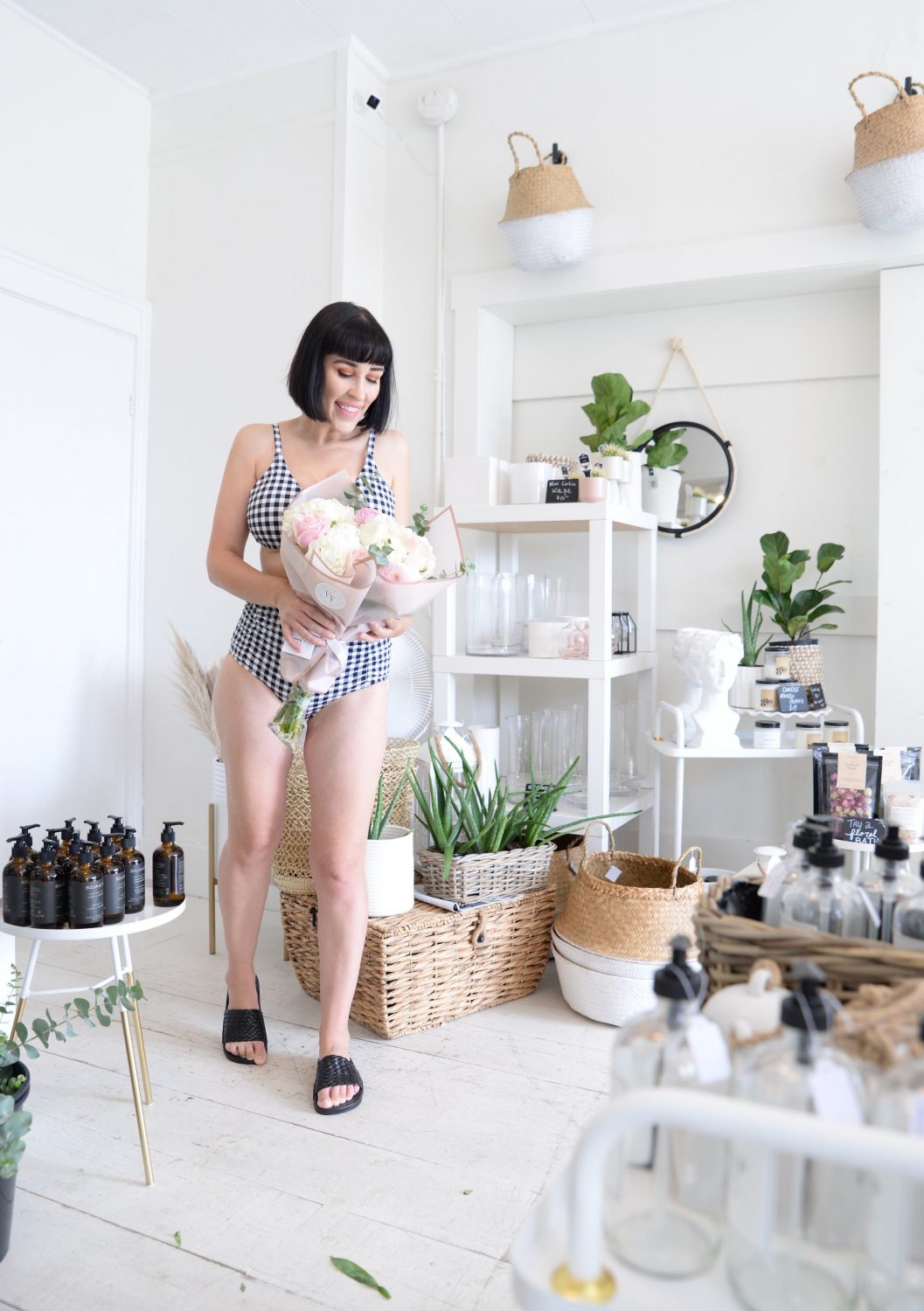 With bikinis getting increasingly revealing, sometimes you just want something a little more covered and secure. A tankini top is the best of both worlds, the coverage of a one-piece with the sexiness of a bikini. This la Vie en Rose Illusion Racerback Tankini Top can be adjusted throughout the day, depending on your activities. Roll it up while sunbathing or pull it back down when you want a little more coverage. I love the cut-out side detail; it shows a little skin without being too revealing.
Because the bikini tops and bikini bottoms are separate pieces, it's up to you how high or low you want the top to go. The beauty of this tankini is that it feels more comfortable and freeing than a one-piece, but still provides the coverage I look for in a swimsuit. I, of course, opted for the High Waist Bikini Bottom because I love my booty to be covered, but the brand offers both a sexy side band bikini option and a lovely mid-waist version too. I love how it sits on my natural waistline, nipping in everything and creating that hourglass figure we all desire.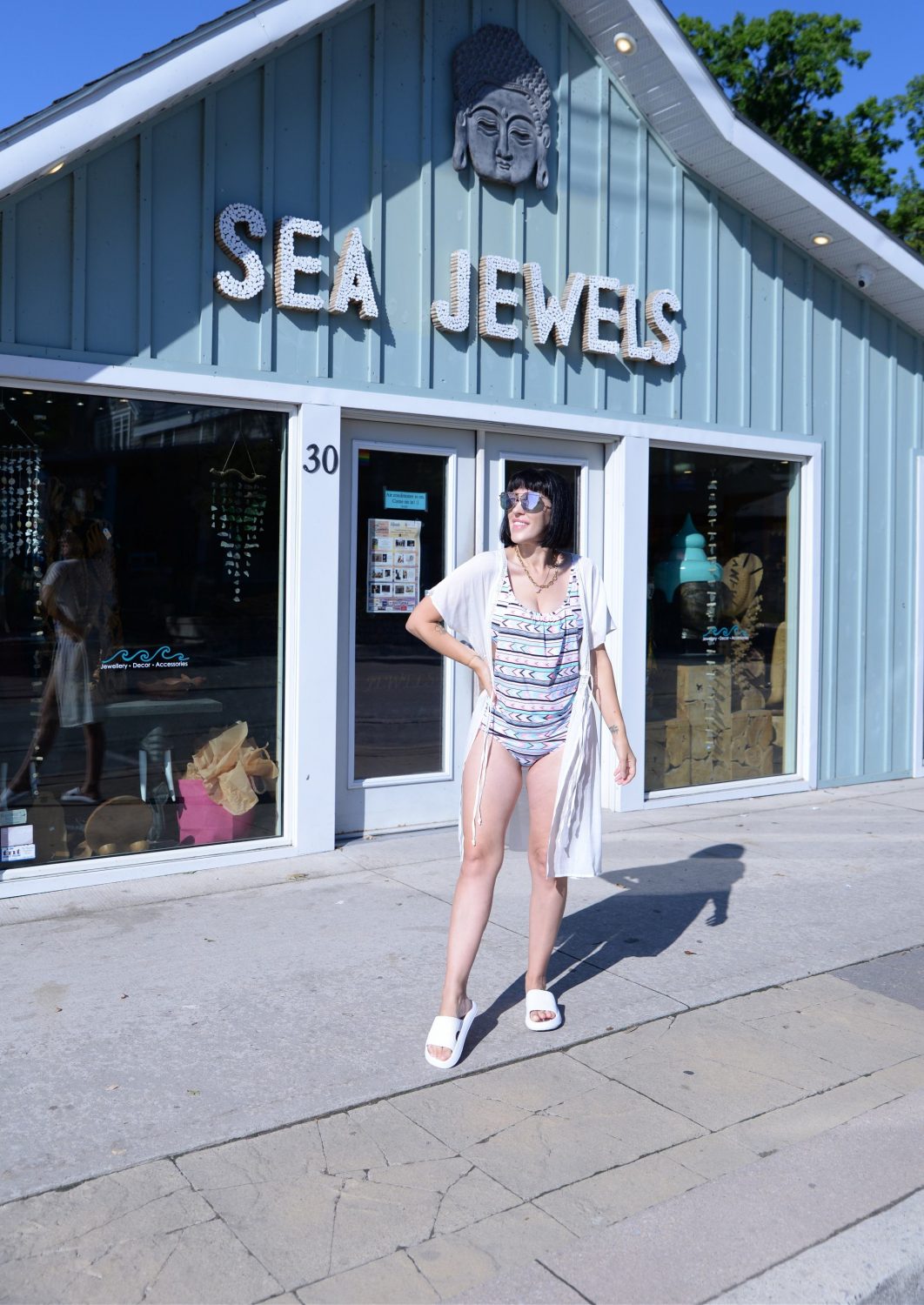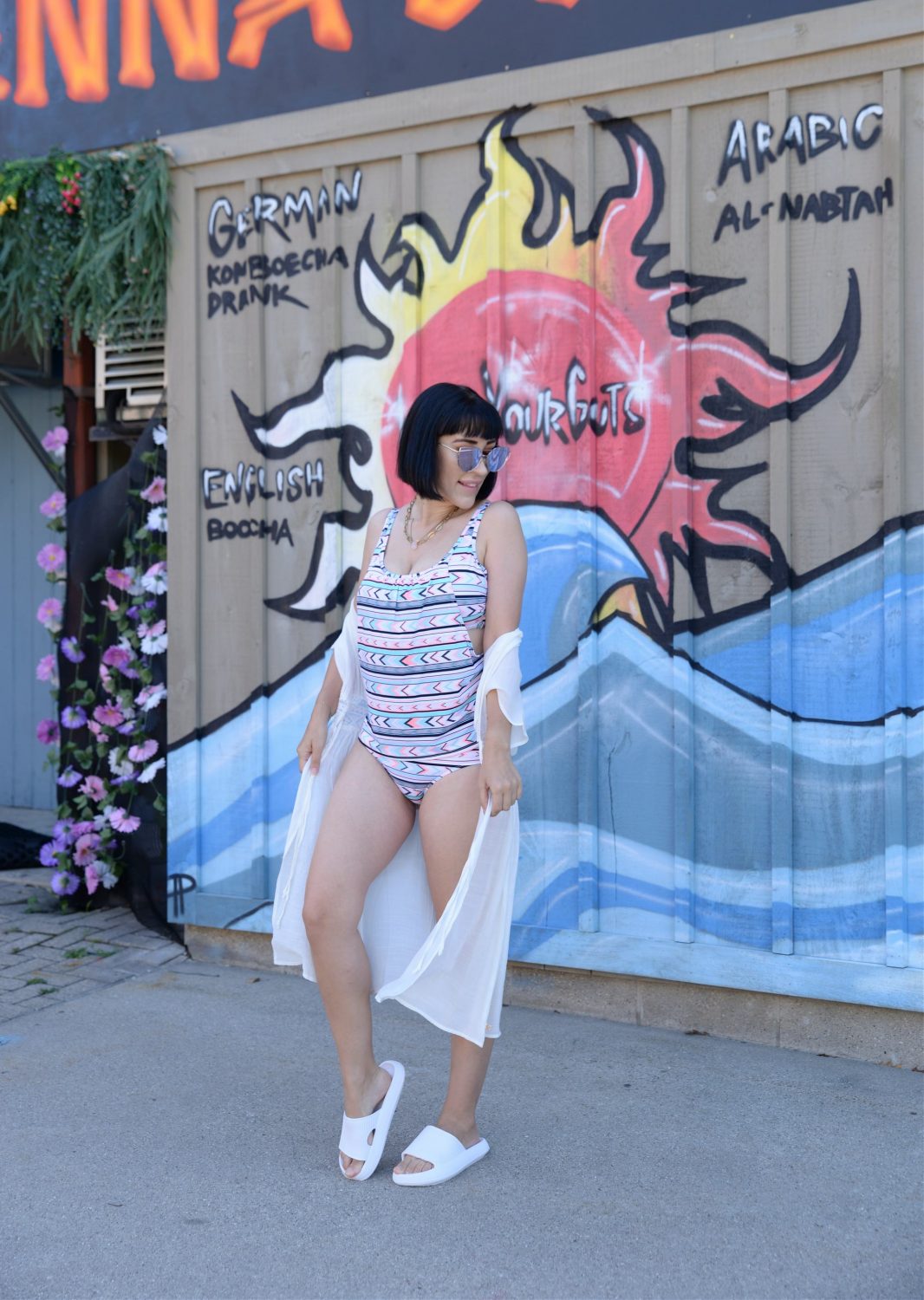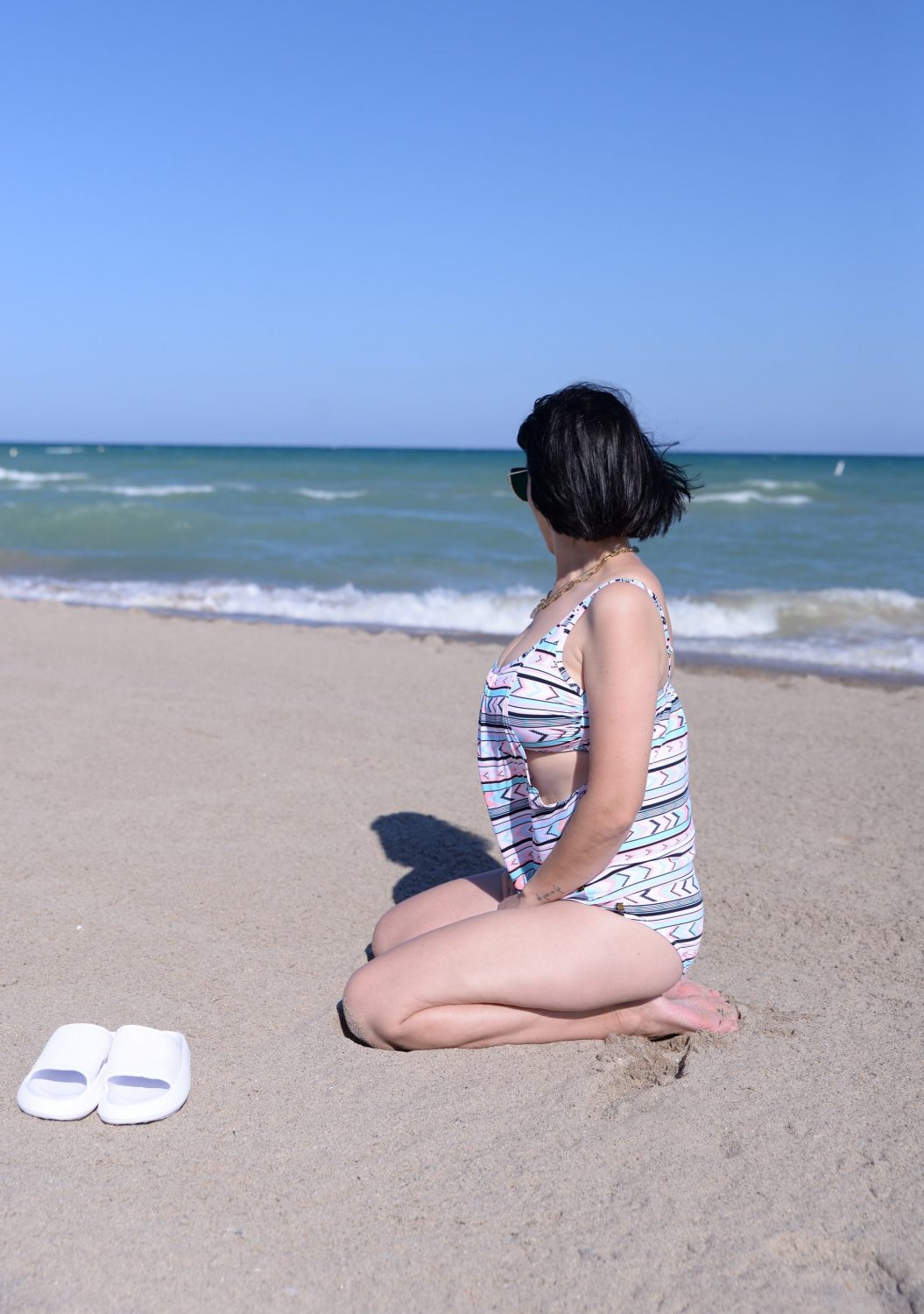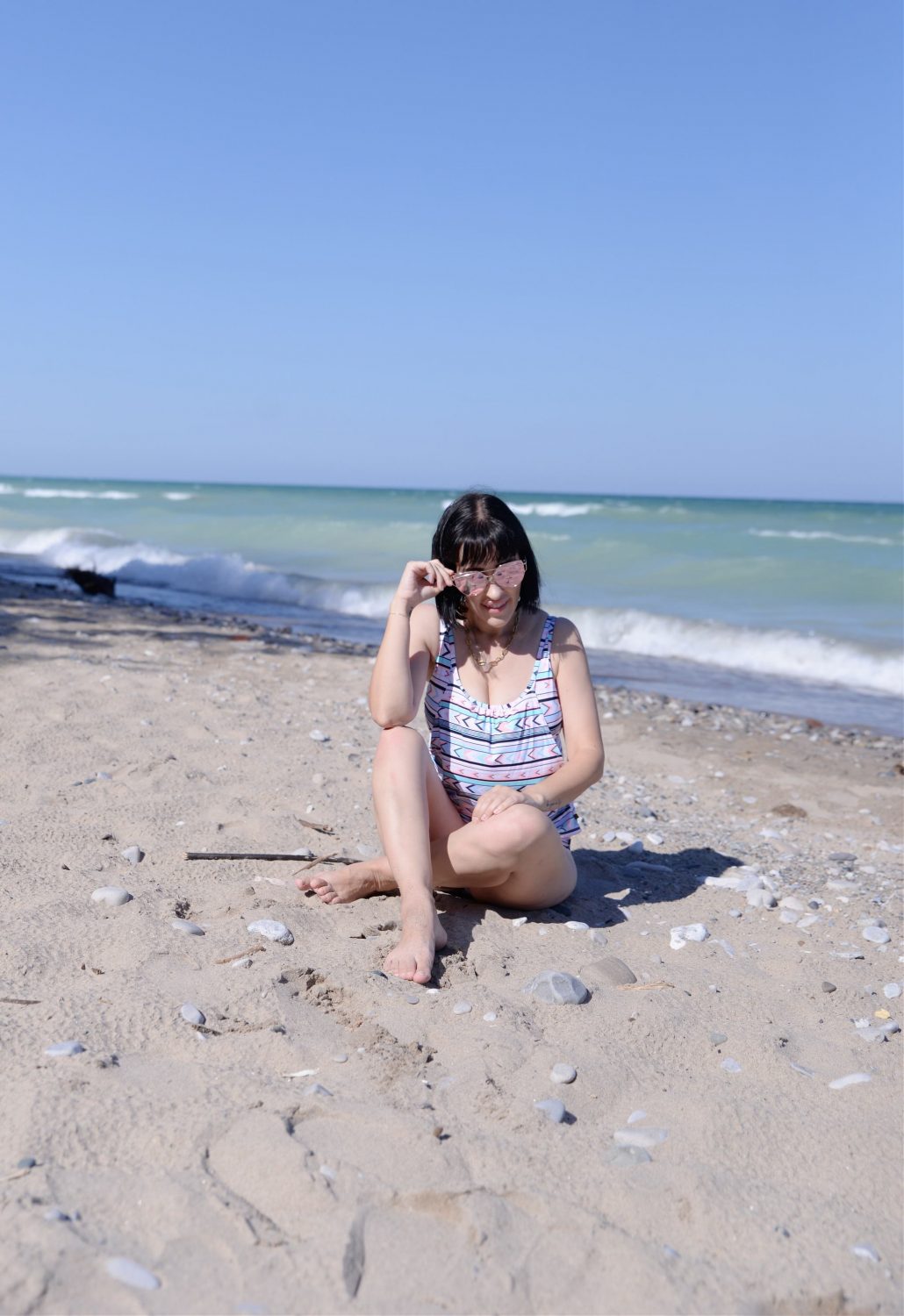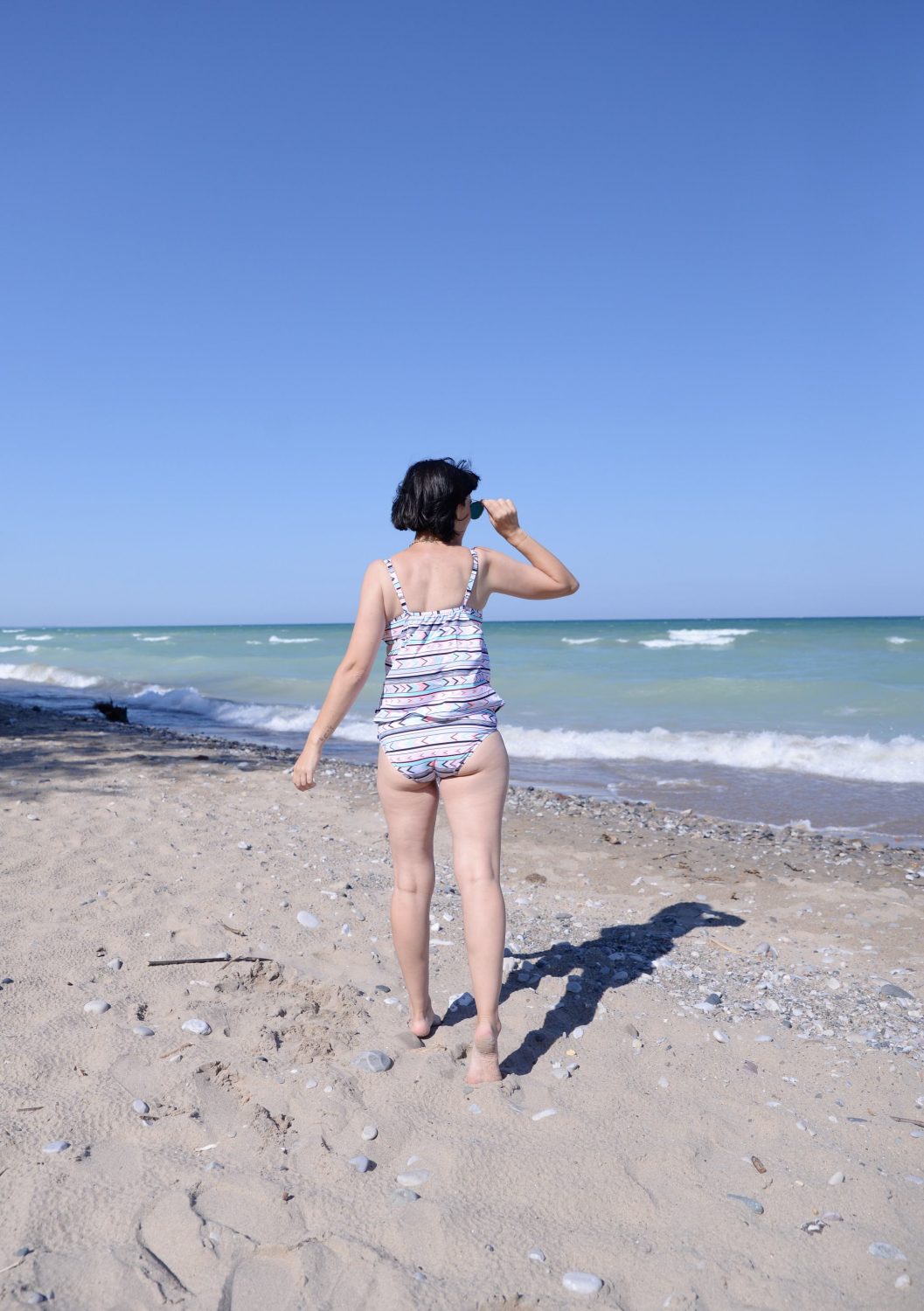 Last but not least, we have the classic bikini set. I know most people reach for the traditional triangle design when it comes to bikinis, and there's nothing wrong with that, but let's level that up this summer with a bandeau top. This la Vie en Rose Rib D Cup Bandeau Bikini Top can be worn to the beach, but it's also perfect for running errands. It's perfect if you want to lean on the more "conservative" side, as it provides coverage for your entire bust. Like the tops mentioned above, it too features an underwire to give the girls some lift while still managing to basically go unnoticed when it comes to comfort. The moulded cups and boning at the sides deliver even more support and holds everything in place, so you don't have to worry about anything slipping out while engaging in all the summer activities.
Although there are a few matching bottoms that pair perfectly with this bandeau, you know I had to go with the Rib High Waist Bikini Bottom. I just fell in love with the uniqueness of them. Just look at how beautiful the V-shape waist band is. It's featured on both the front and back. Again, it provides modest coverage in both the front and back and the ribbed fabric just sucks everything in.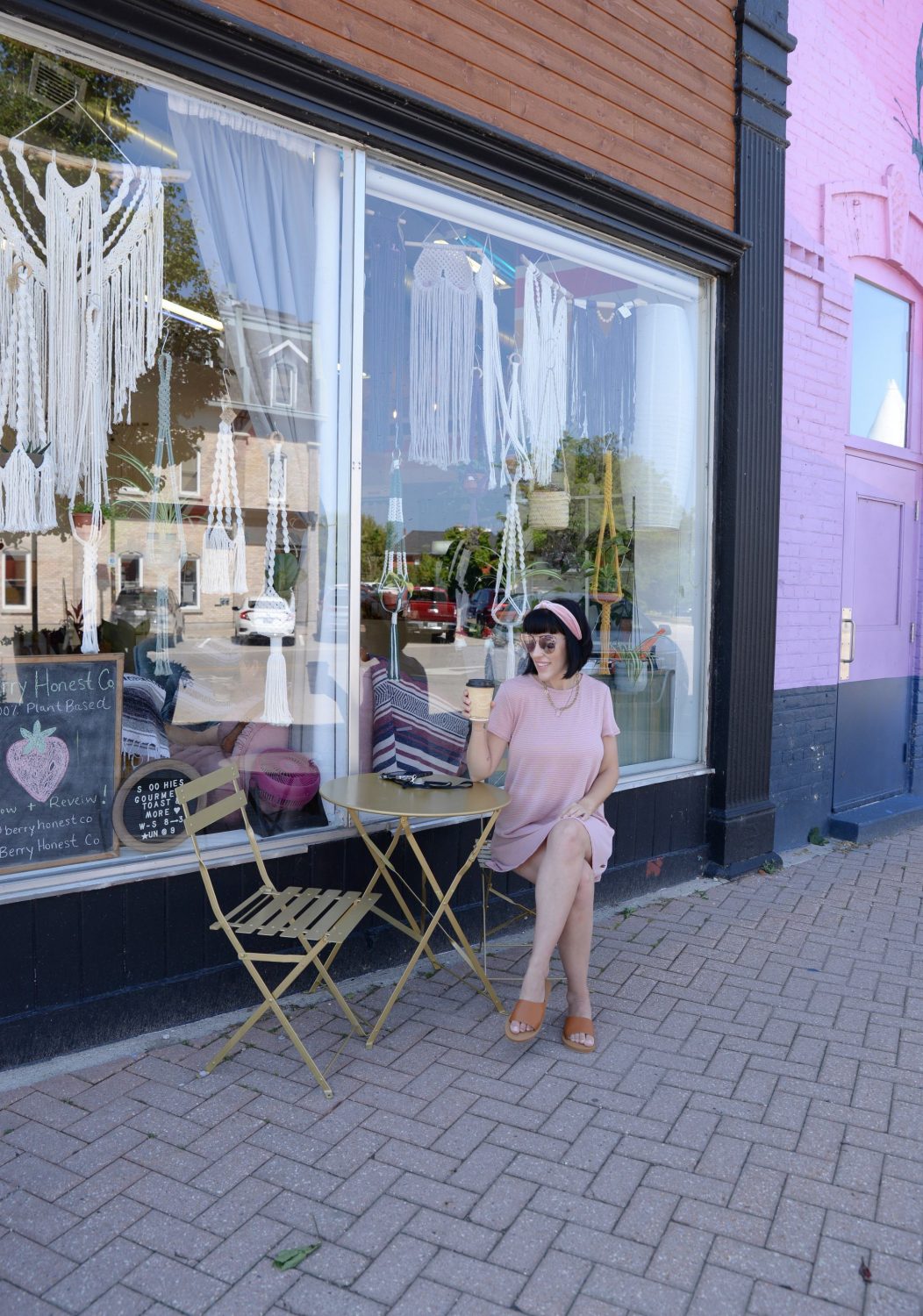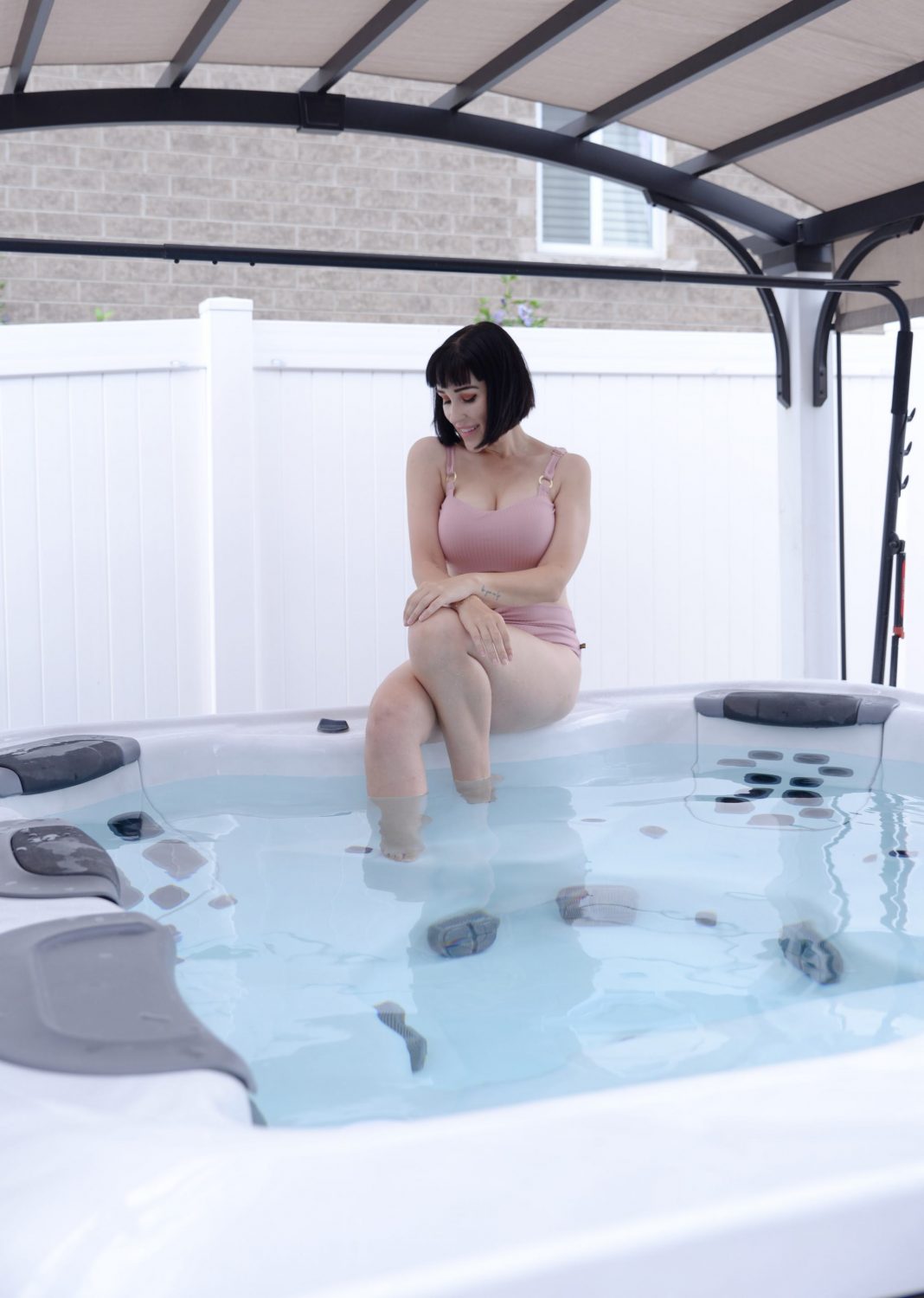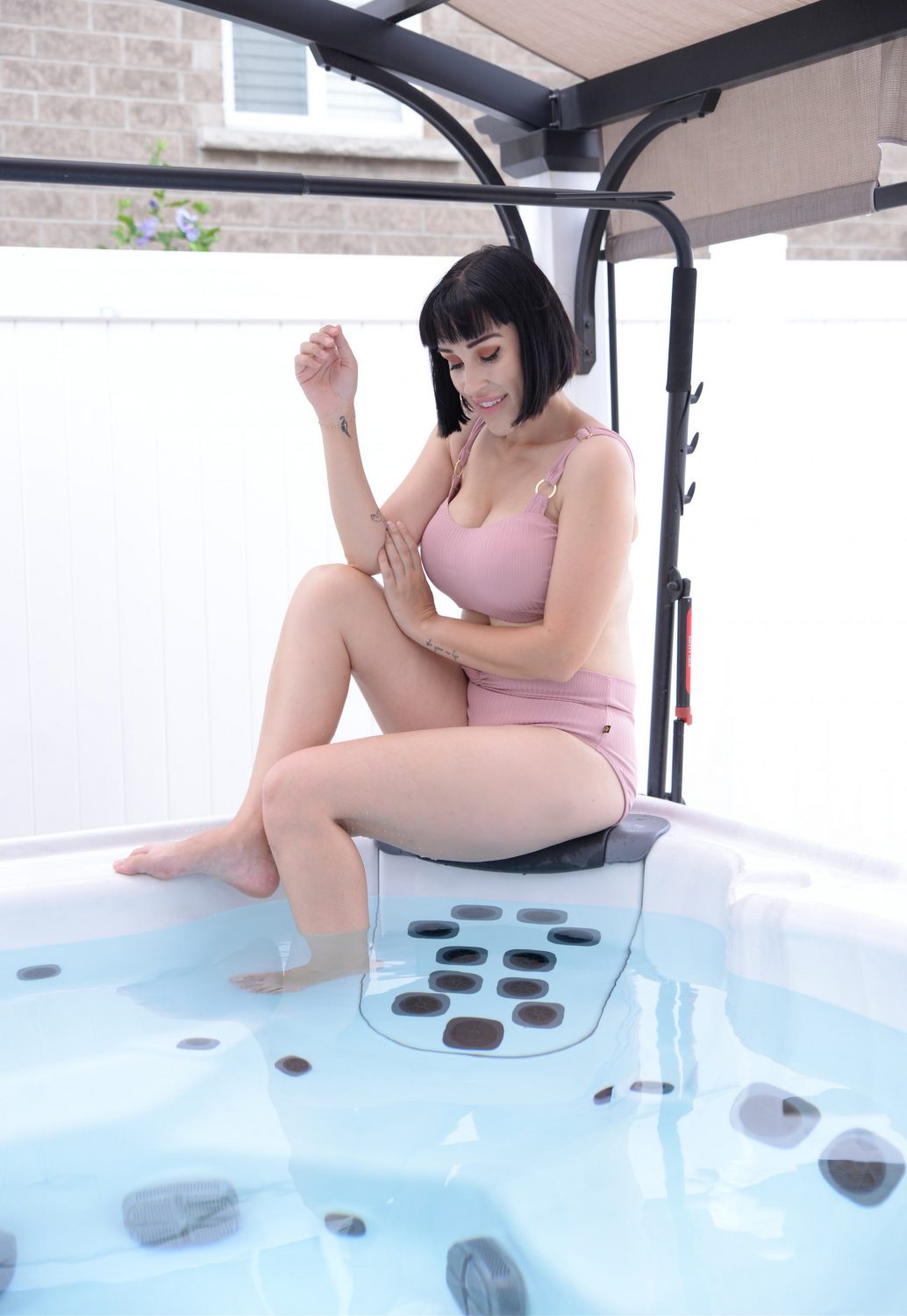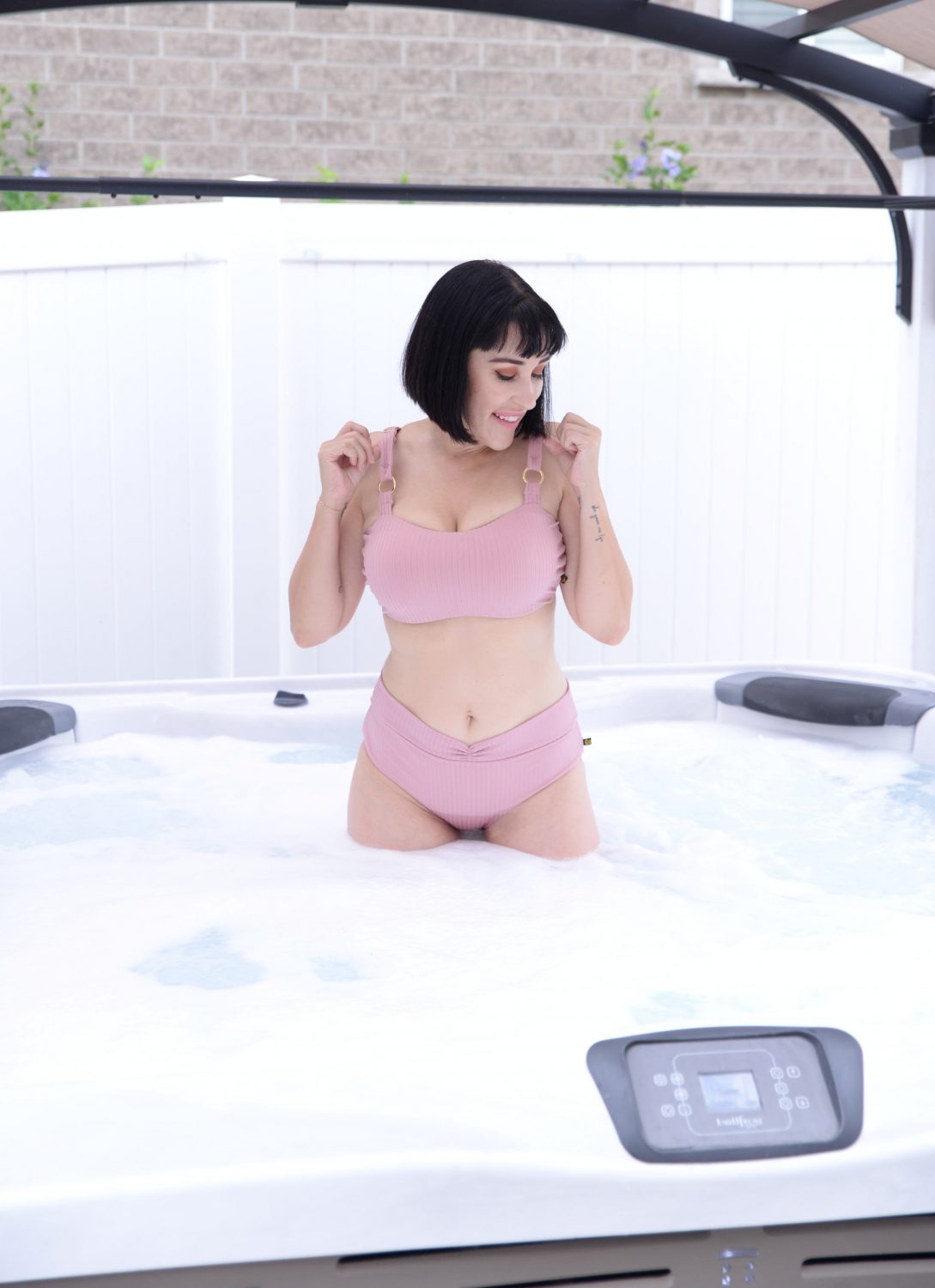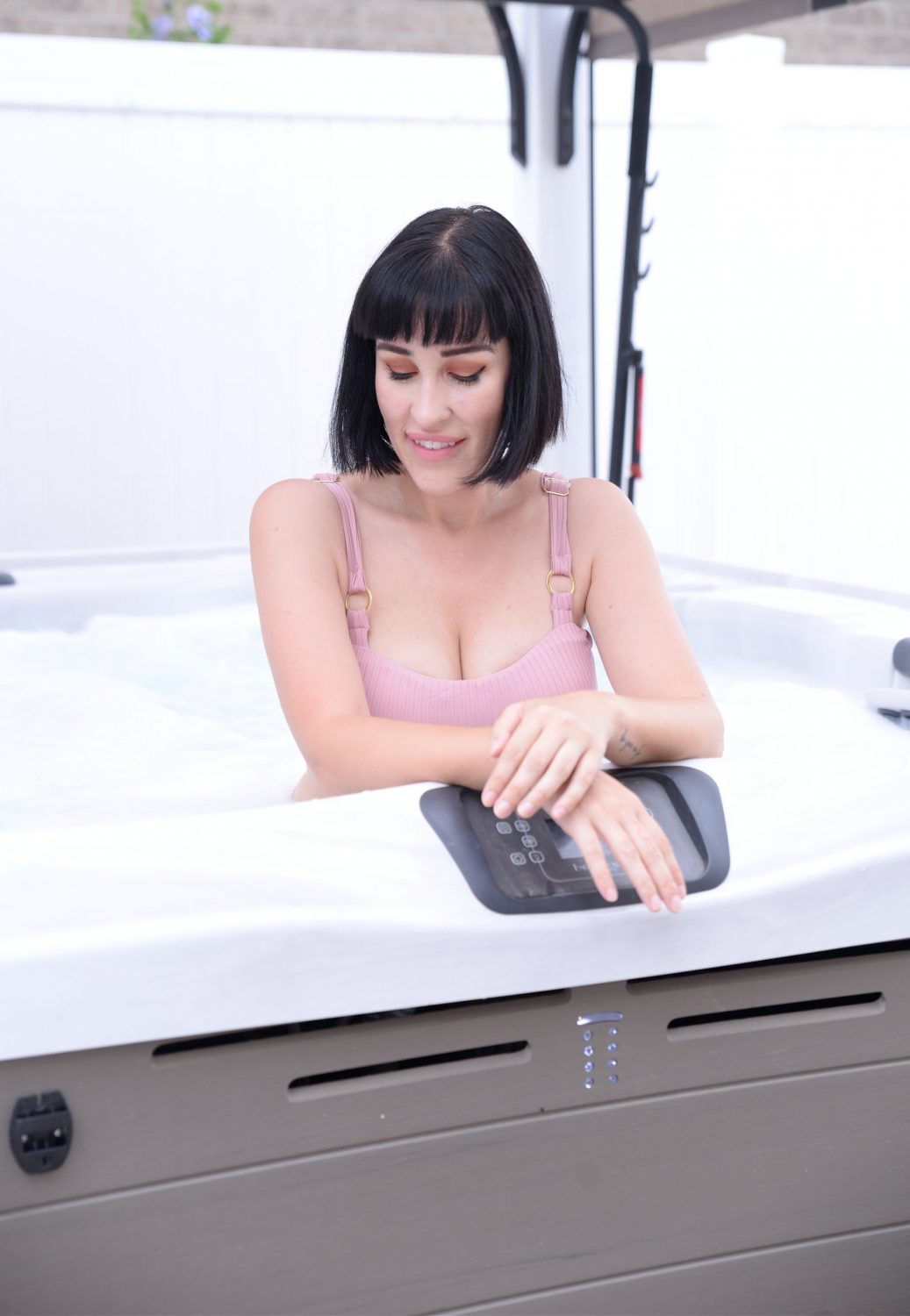 Both the matching coverups and sandals shown in this post can also be found at la Vie en Rose both in-stores and online.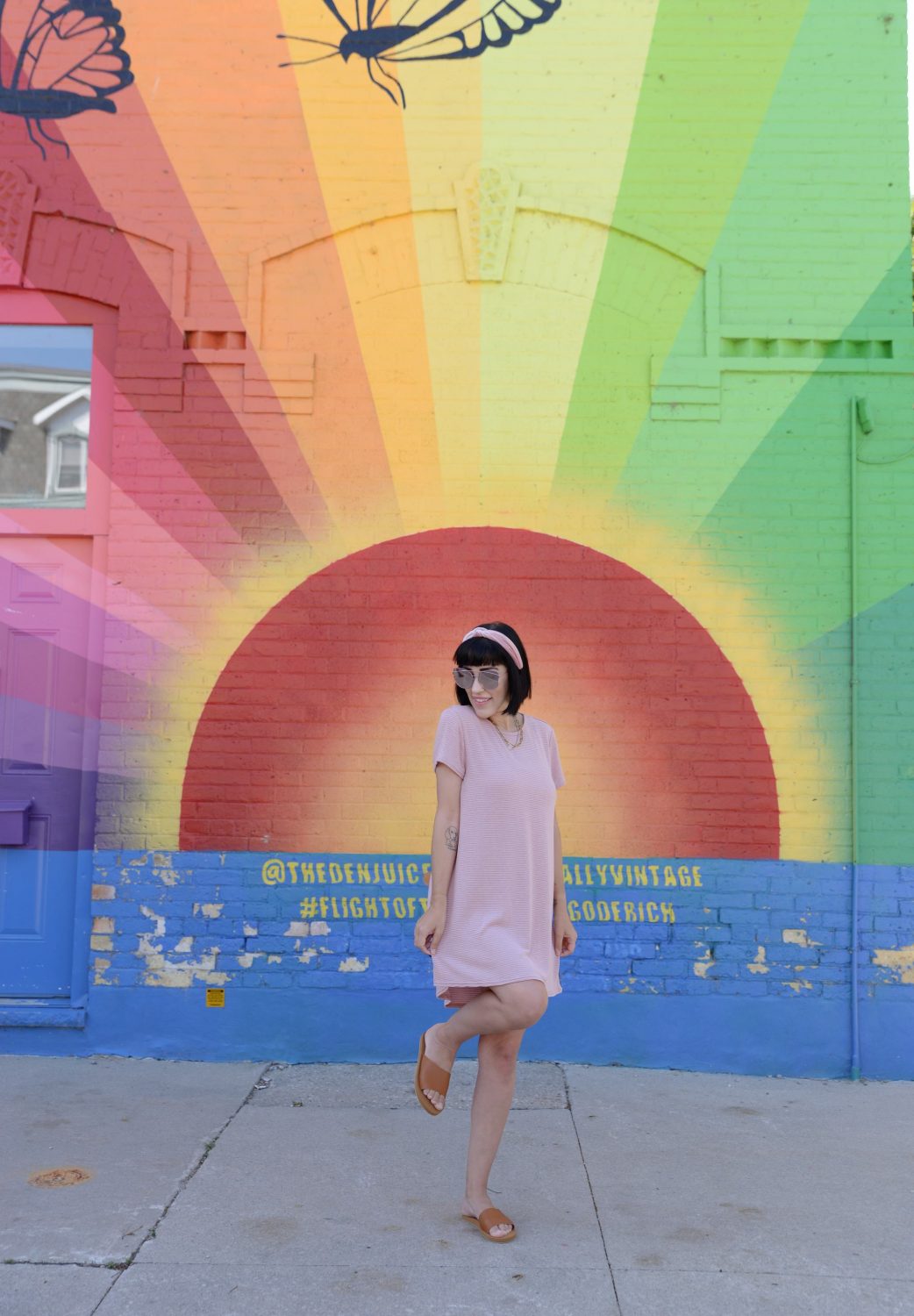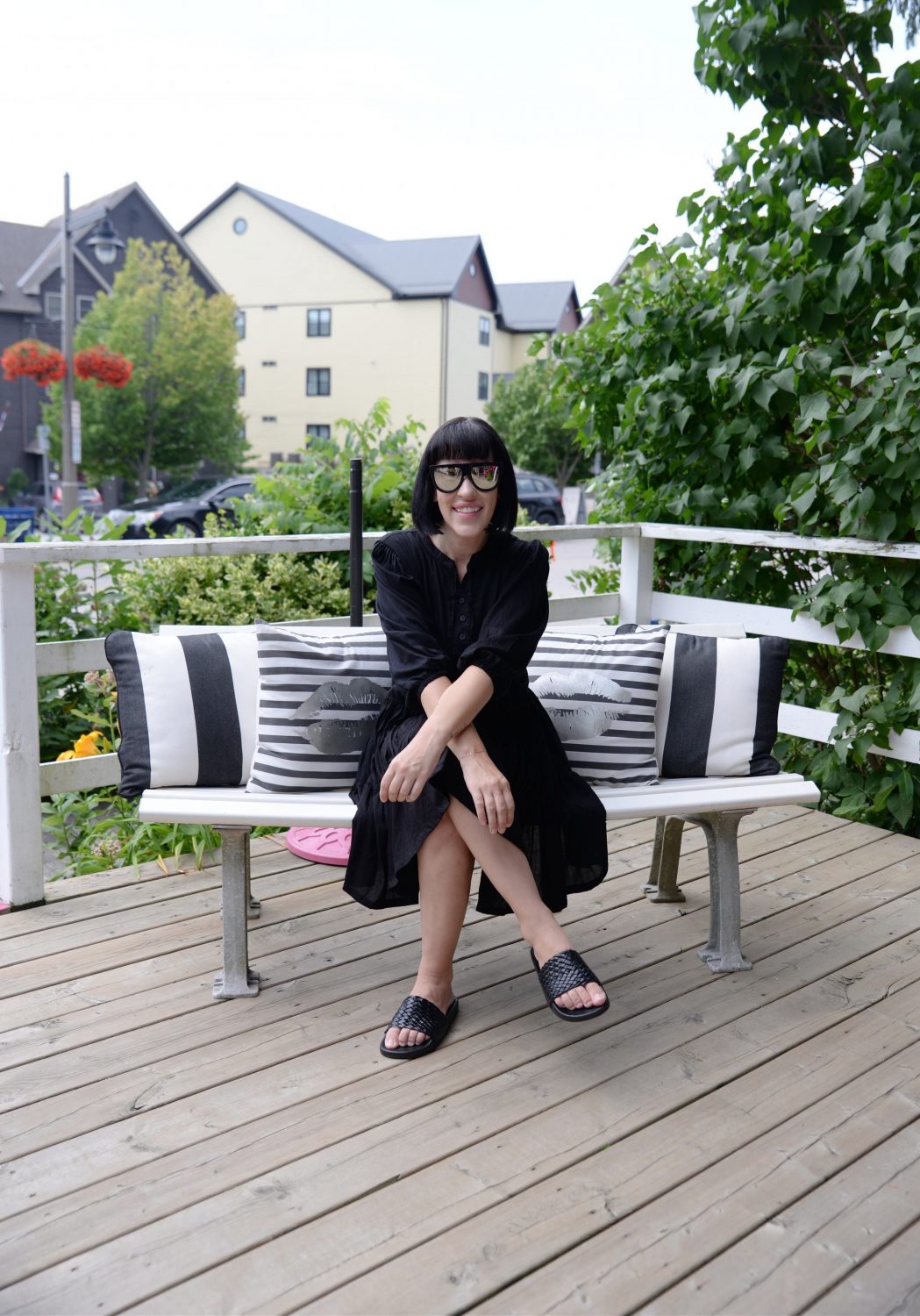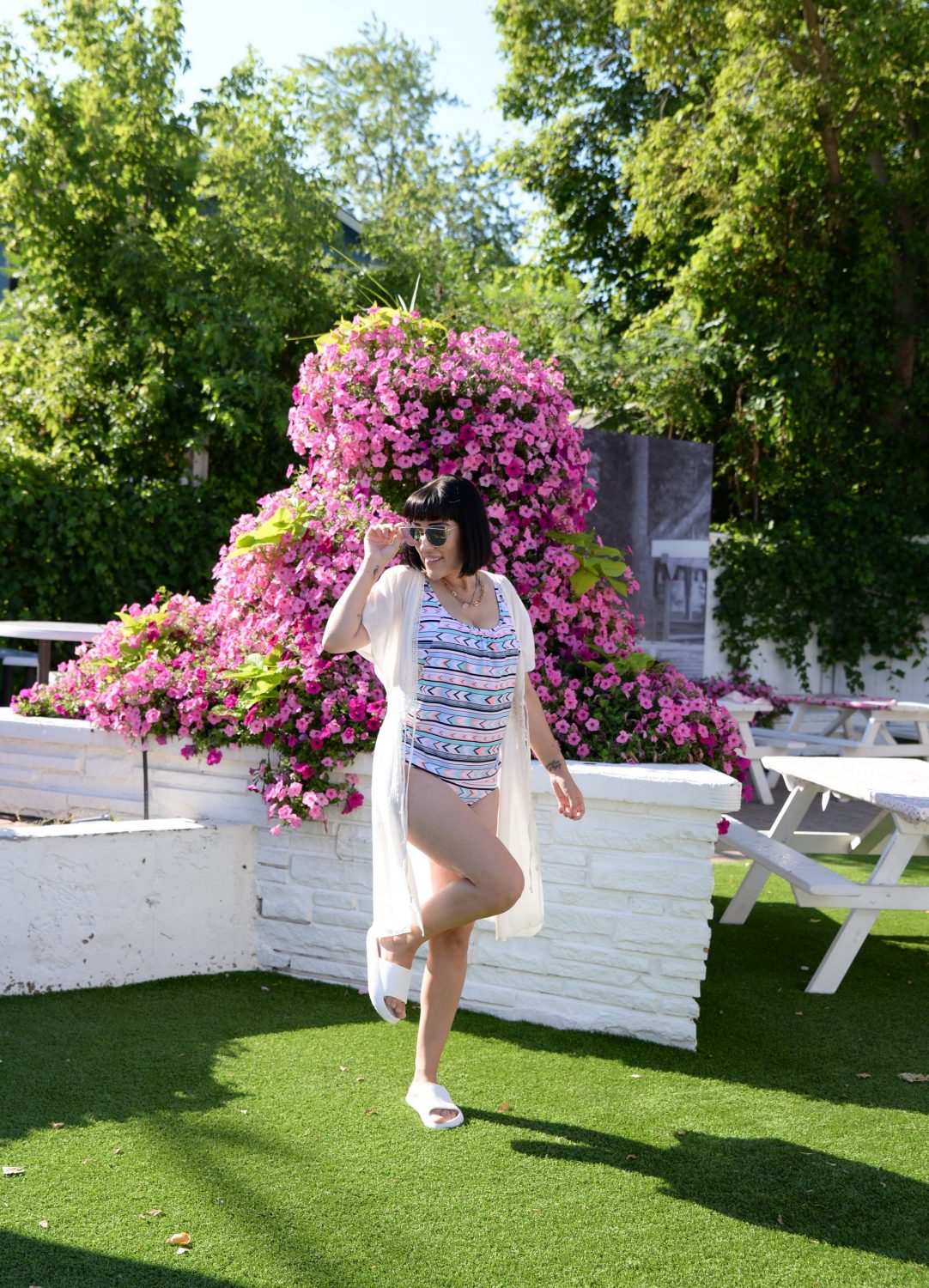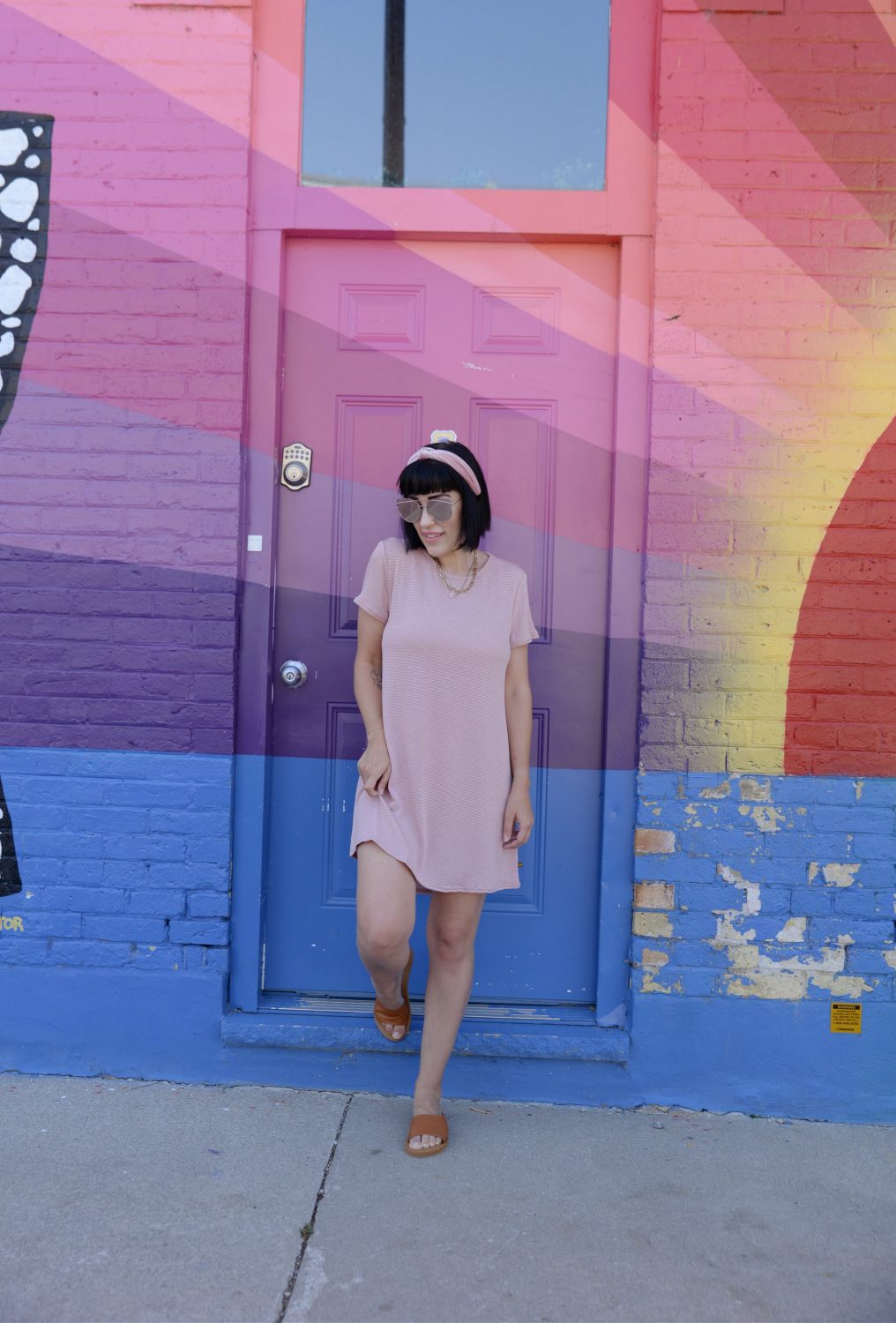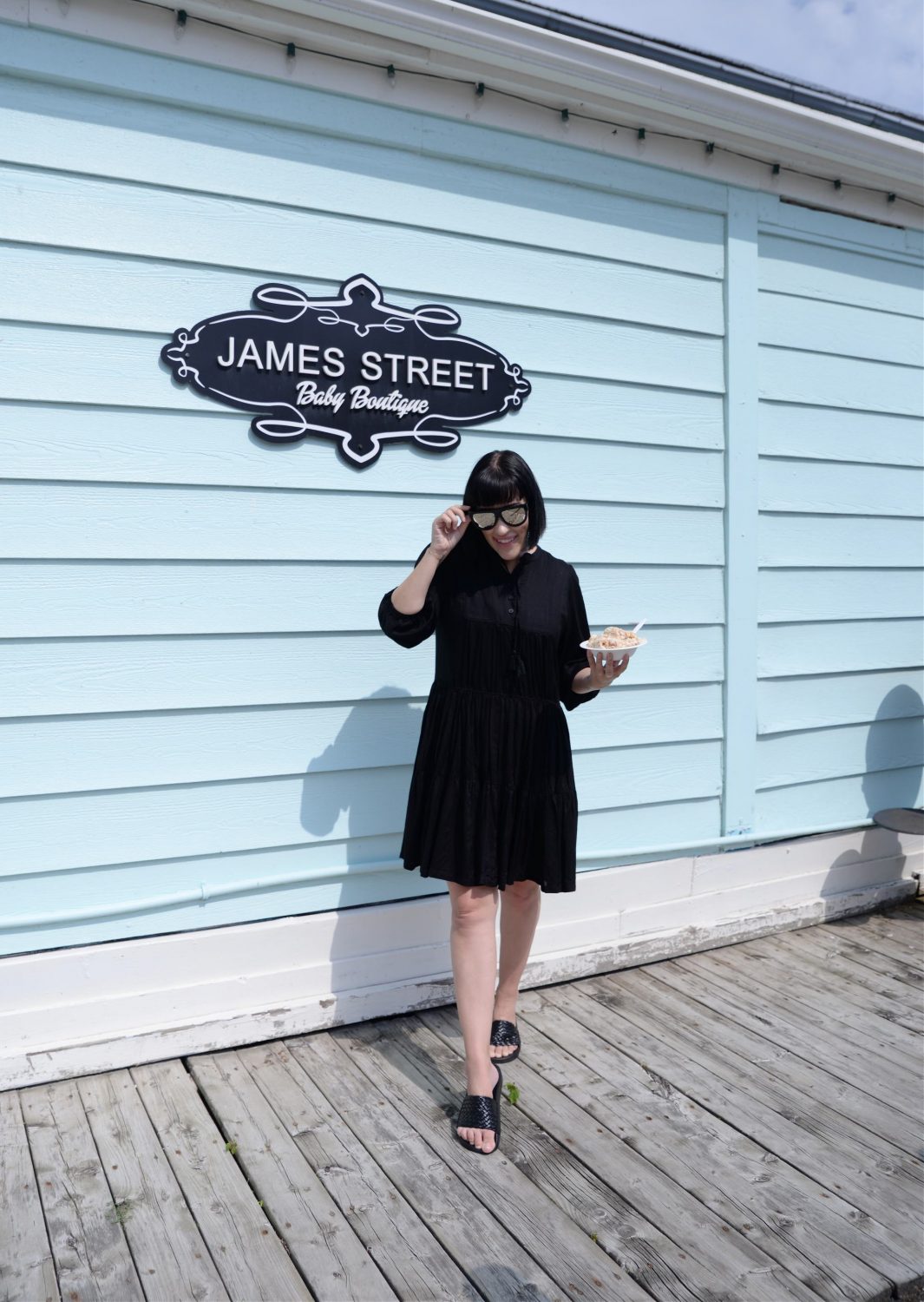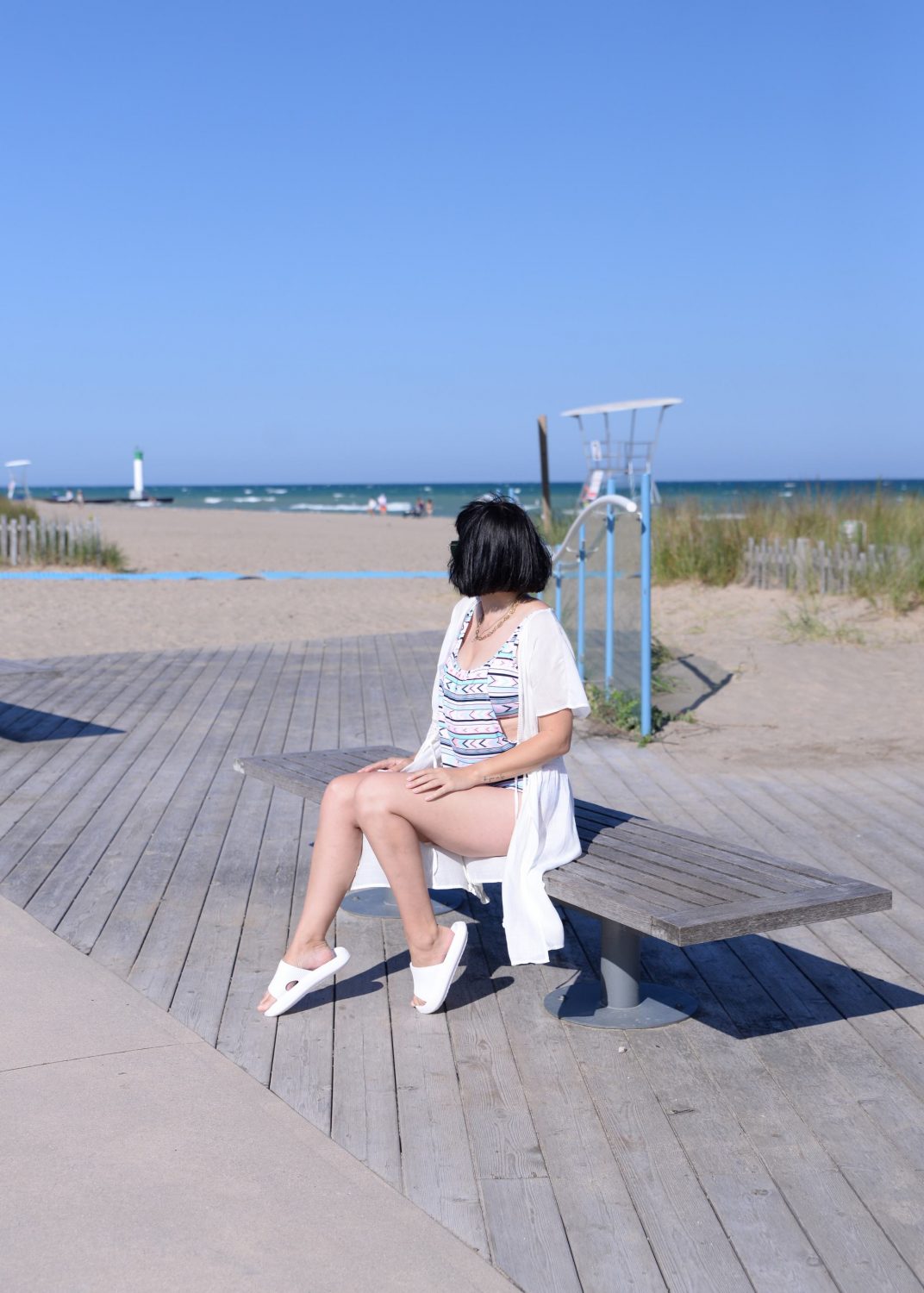 Disclosure: This post was sponsored by la Vie en Rose, but all opinions on this blog are my own. I also want to thank you for supporting the brands that support my blog.