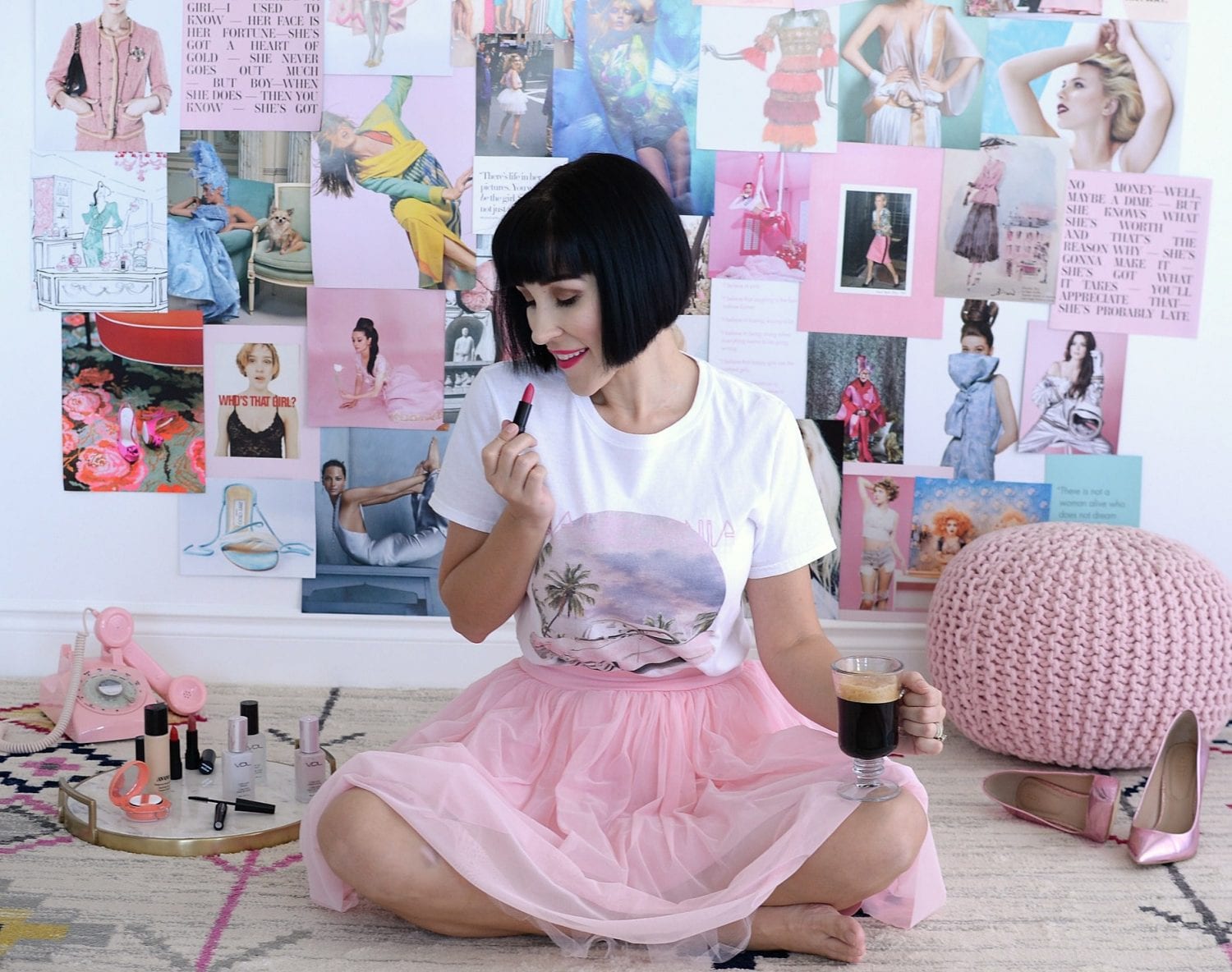 As we slowly adjust to the new norm, and more of us start working from home, we are all looking for quick and easy ways to look presentable. Just because you're not going into the office, doesn't mean you have to live in sweats, with messy hair and no makeup. Sometimes all you need is a few simple products, a few minutes and a cute outfit to leave you feeling inspired and ready to take on the day. So here's the scenario, you have a Zoom meeting in less than 20 minutes, first toss on a cute top (even if you're wearing leggings or sweatpants on the bottom), run a comb through your hair and grab these few products and tackle your pretty face.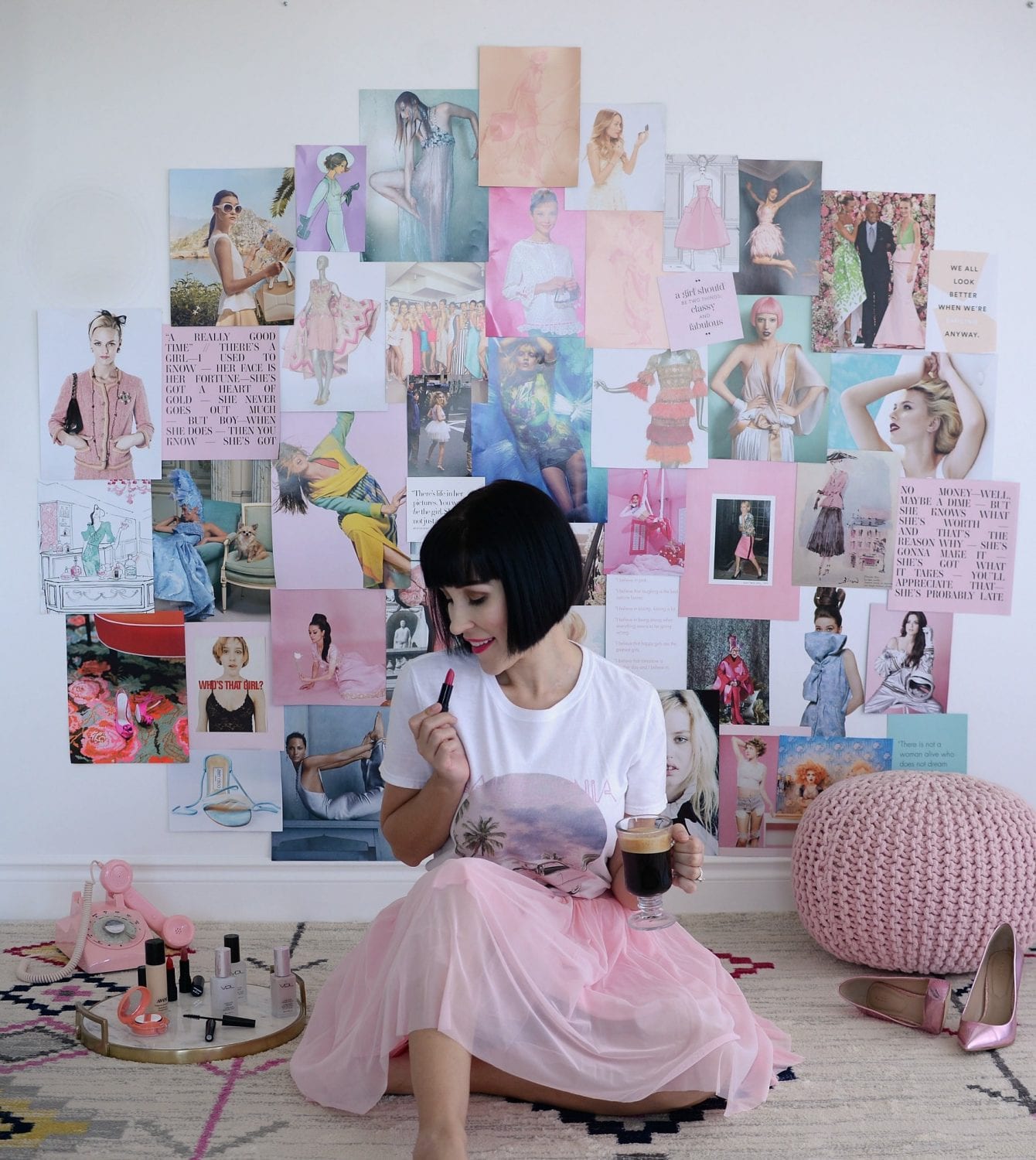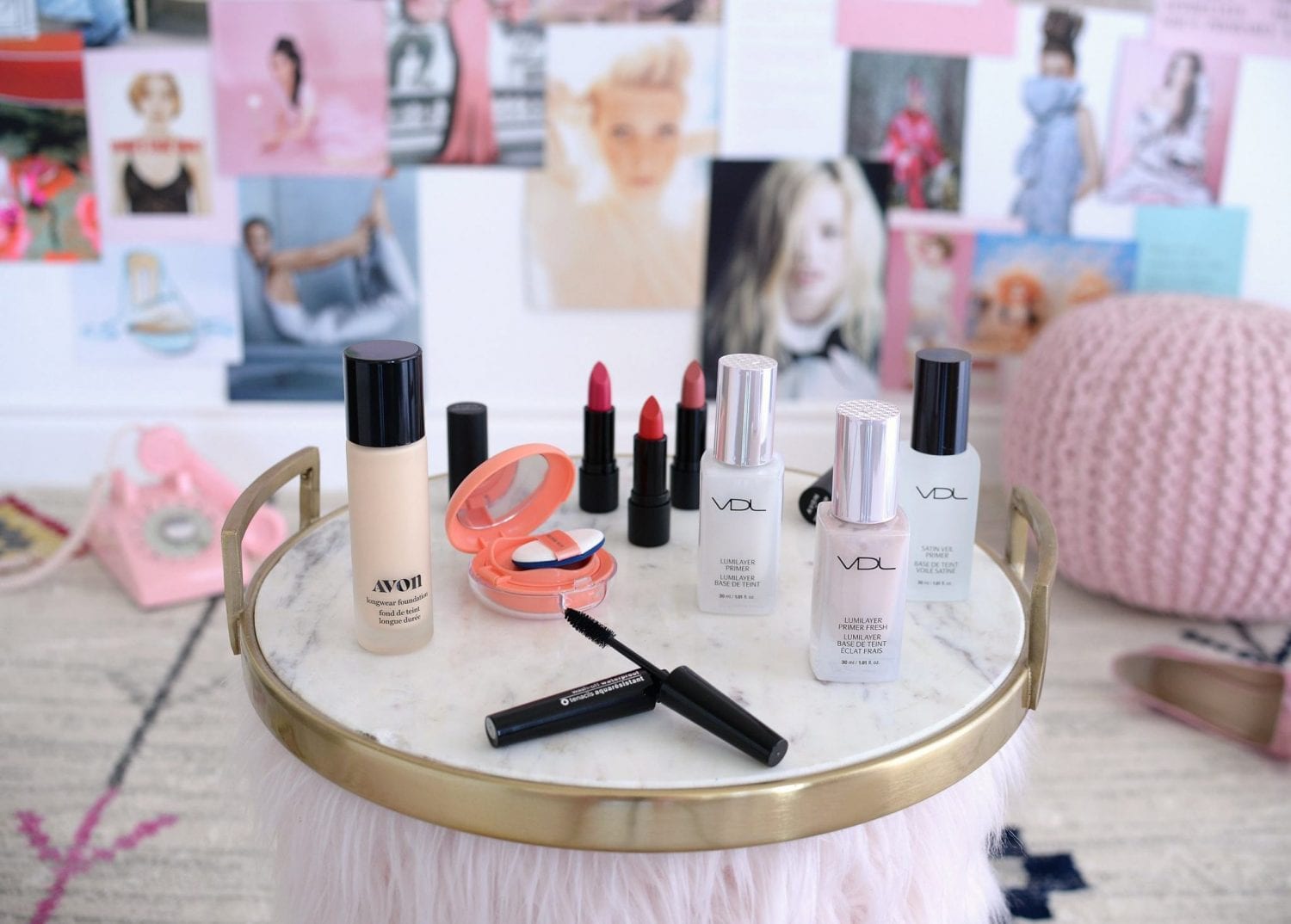 Skincare should always be your first step, but after that should be a primer. It only takes a quick 10 seconds to apply, and not only does it help foundation glide on effortlessly, it also helps to lock and seal everything in place. Avon now carries K-beauty brand  VDL (violet light energy from Lumilayer Prismatic Pearls) Primers designed to create that "lit-from-within glow". Its innovated doubled-baked, finely milled formula features red and blue pigments that are suspended in an ultra-moisturizing emulsion that helps to revitalize dull, dry, dehydrated skin. Whether you're looking for a matte, satin or luminous finish, the brand offers all 3. The VDL Satin Veil Primer not only helps to instantly blur fine lines and imperfections, it helps to keep skin completely matte, without looking flat, all day. If you're looking to visibly brighten your complexion, while leaving a soft luminous glow to the skin, give the VDL Lumilayer Primer a try. For those wanting a little extra hydration, while softening and smoothing the skin, the VDL Lumilayer Primer Fresh will be your new best friend.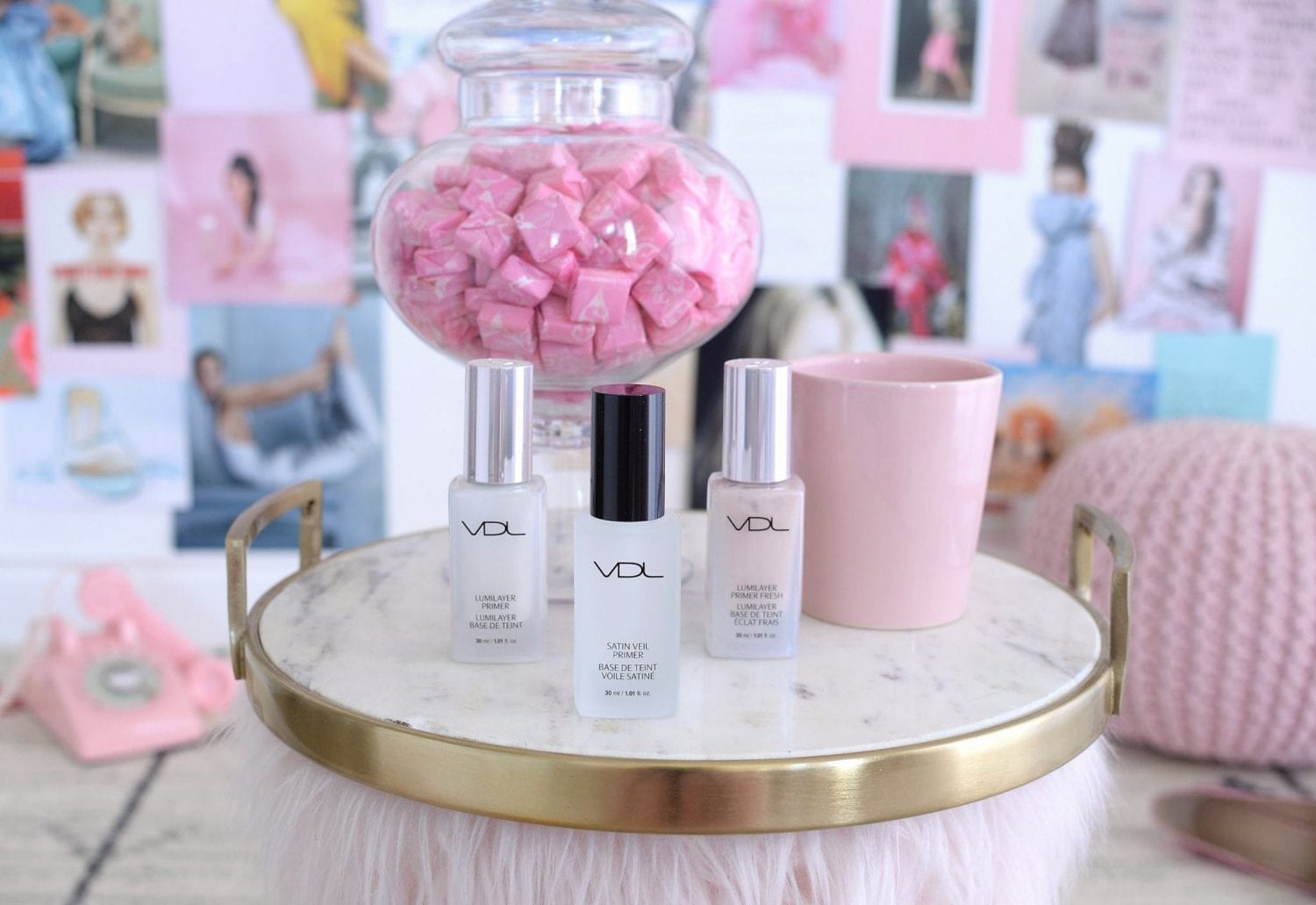 Of course, all three formulas can be worn on their own, under your favourite foundation, or as a sheer highlighter on days when you're looking for that extra bit of luminosity. Its incredibly lightweight formula almost melts into the skin, absorbing quickly, so you can get on with the rest of your makeup routine. It leaves behind a sleek, hydrating and slick surface for your foundation to adhere to better. It also helps to create a smooth finish, allowing your makeup to glide on like butter. As an added bonus, your foundation will stay immaculate the entire day, without fading, creasing or breaking down. My personal fave is the VDL Lumilayer Primer Fresh, thanks to its warm radiant glow it leaves behind. Each retail for $40 at avon.ca.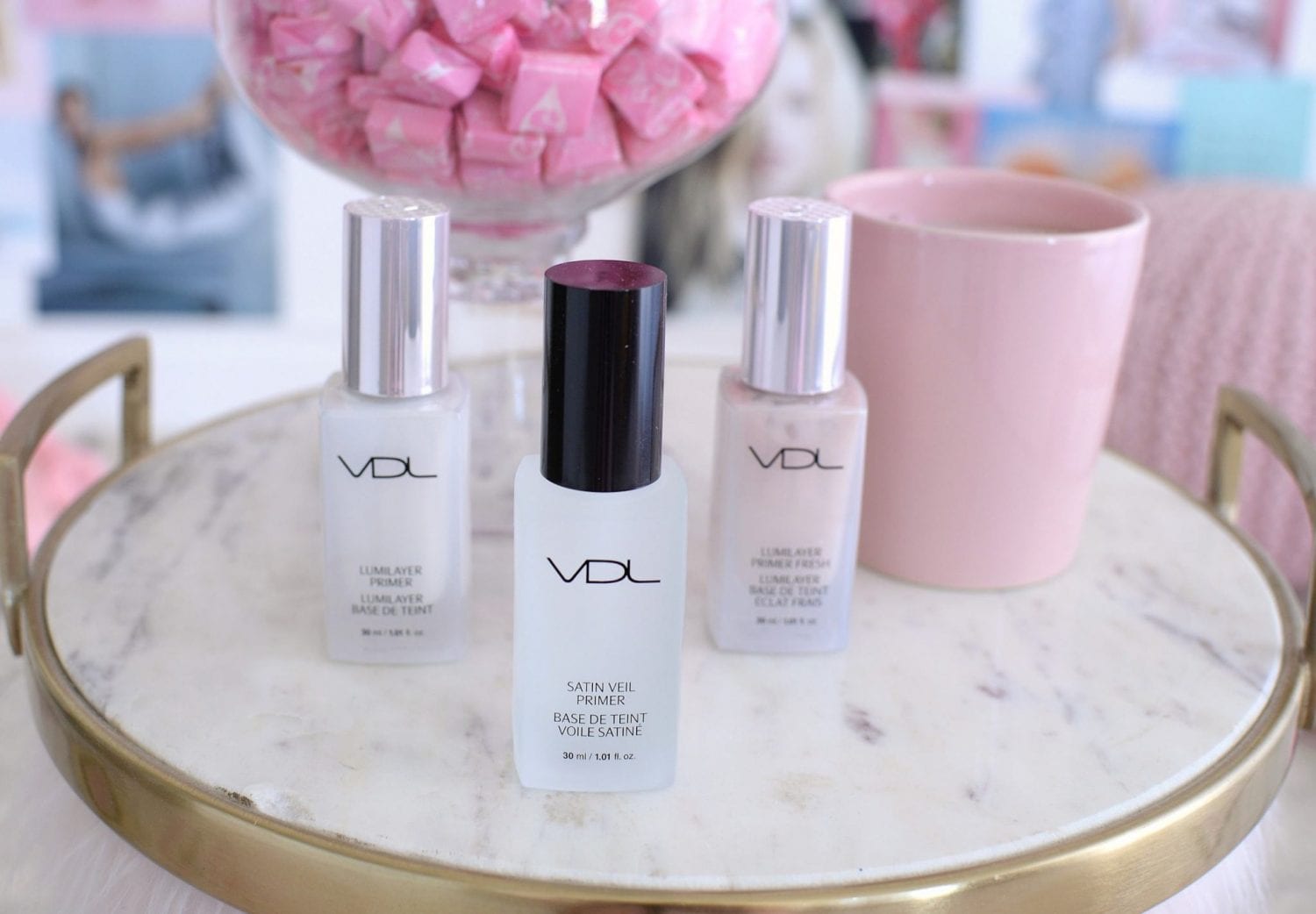 As important as it is, to let your skin breathe, an even and flawless complexion is sometimes all you need for that extra confidence boost. Avon's new Cashmere Complexion Longwear Foundation's unique soft-coated pigments will instantly enhance your natural beauty, without looking too overdone. Unlike thick and fussy foundations that often feel heavy and drying on the skin, this innovative formula feels incredibly comfortable to wear all day long. It helps to diminish the appearance of fine lines and pores, while creating a matte finish that never looks flat or dull. It quickly conceals and camouflages imperfections, like redness, dark spots and blemishes, while still allowing your skin to breathe underneath.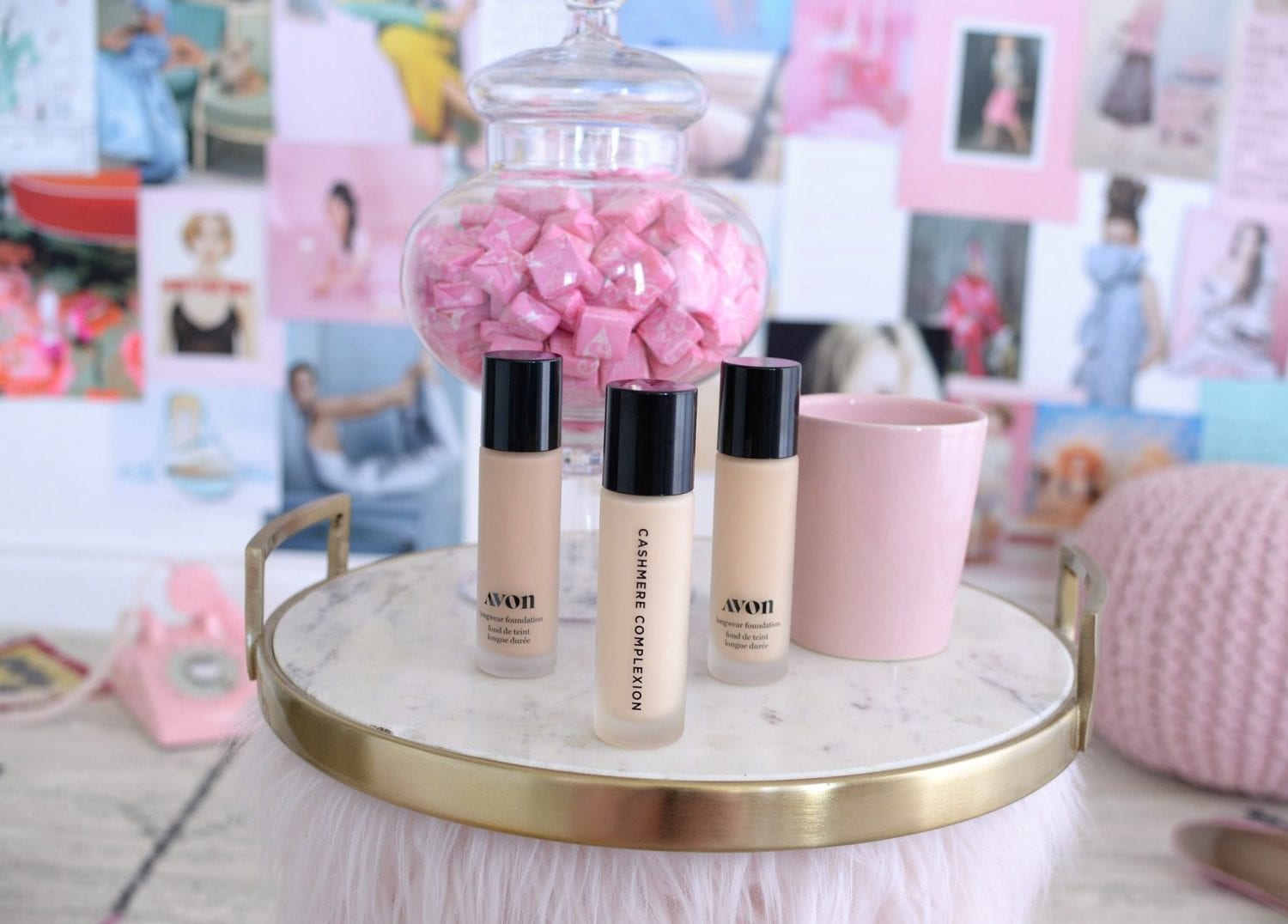 Avon Cashmere Complexion Longwear Foundation is the perfect formula when you just want to toss something on. Not only does it conceal imperfections for a flawless finish, it also reduces shine and controls oil throughout the day. It somehow manages to absorb excess oil, without leaving skin feeling dry or dehydrated. It creates an almost second-skin like finish that looks incredibly natural. It doesn't oxidize nor does it breakdown or fade mid-day. It stays in place without creasing or settling into fine lines for all day perfection. It retails for $35 in 30 different shades.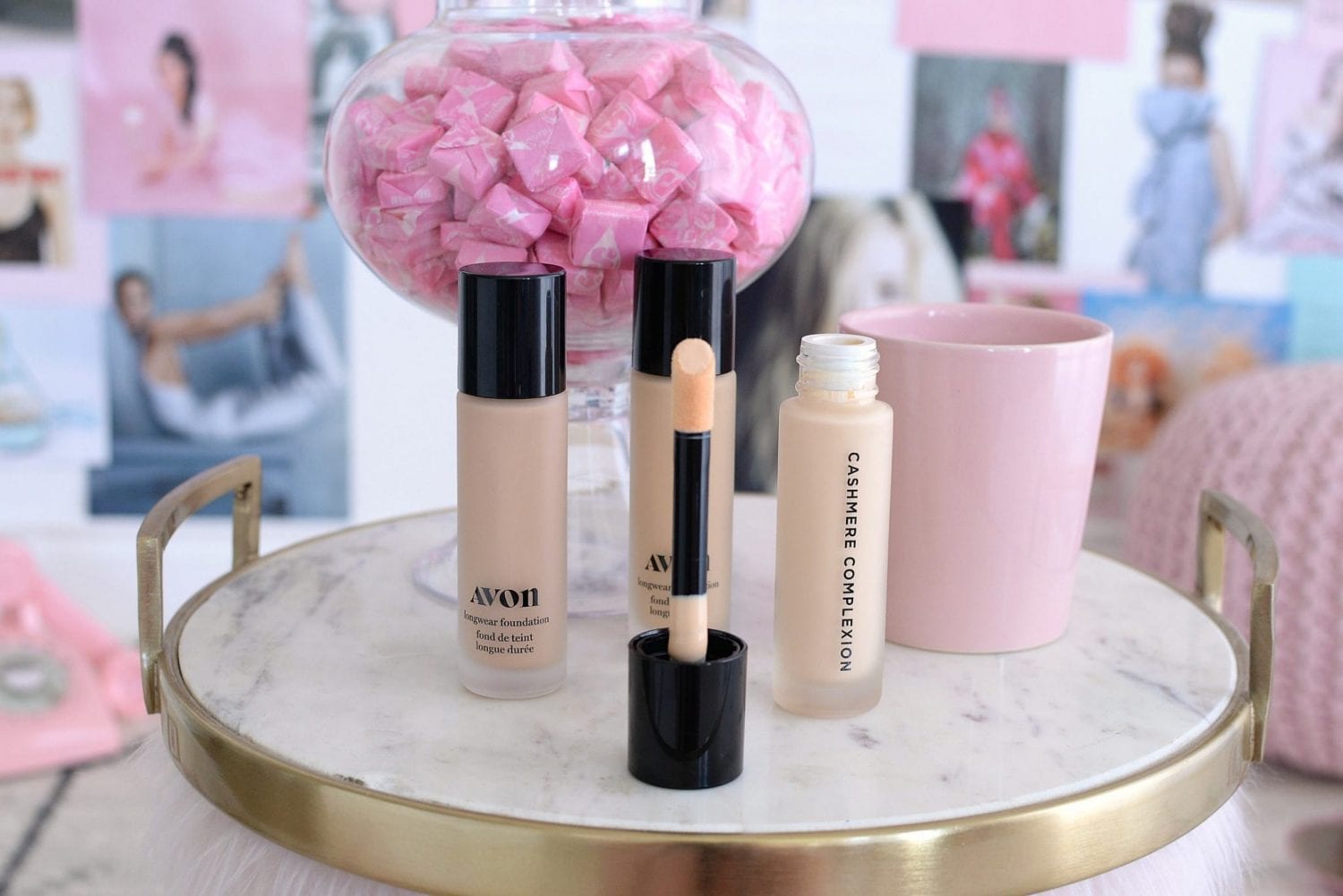 Although you may want to skip eyeshadow when working from home, I highly suggest applying a quick coat of mascara or two. It can help awaken the eyes and give the illusion of longer, fuller, thicker lashes. Whether you're looking for lift and a curl, or volume and length Avon Wash-Off Waterproof Mascara can do it all. You can easily achieve root-to-tip volume thanks to its tiny bristles that grab onto every single lash for maximum volume. With only a single coat, your lashes will appear bolder, bigger and more dramatic. Its ultra jet-black formula really packs on the product for both curl and length. It delivers the ultimate lift in a single swipe but can be layered for a more intense eye look for video calls. Thanks to its emulsion formula, it stays in place all day, but can be easily removed at the end of the day with just soap and water. It retails for $10.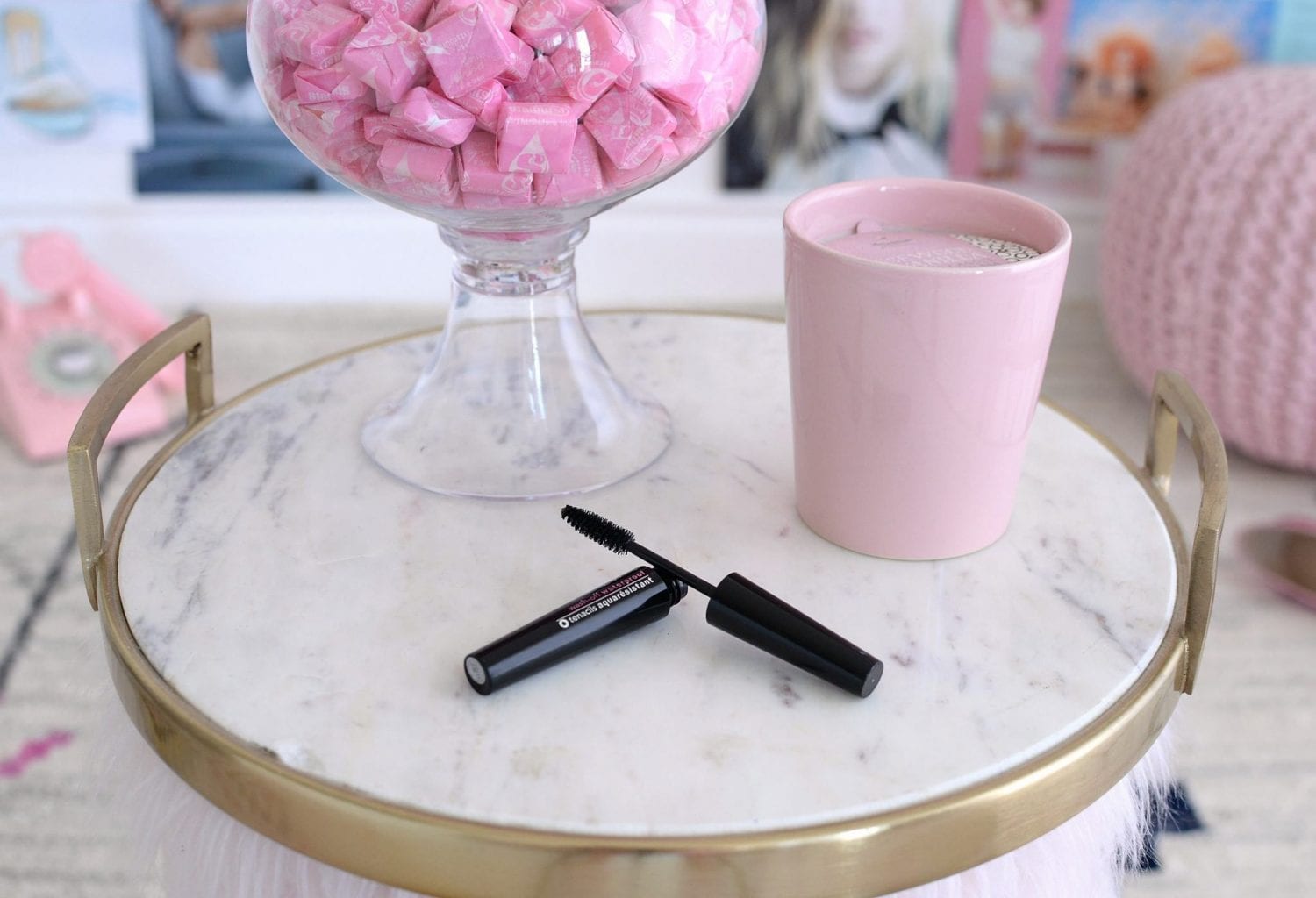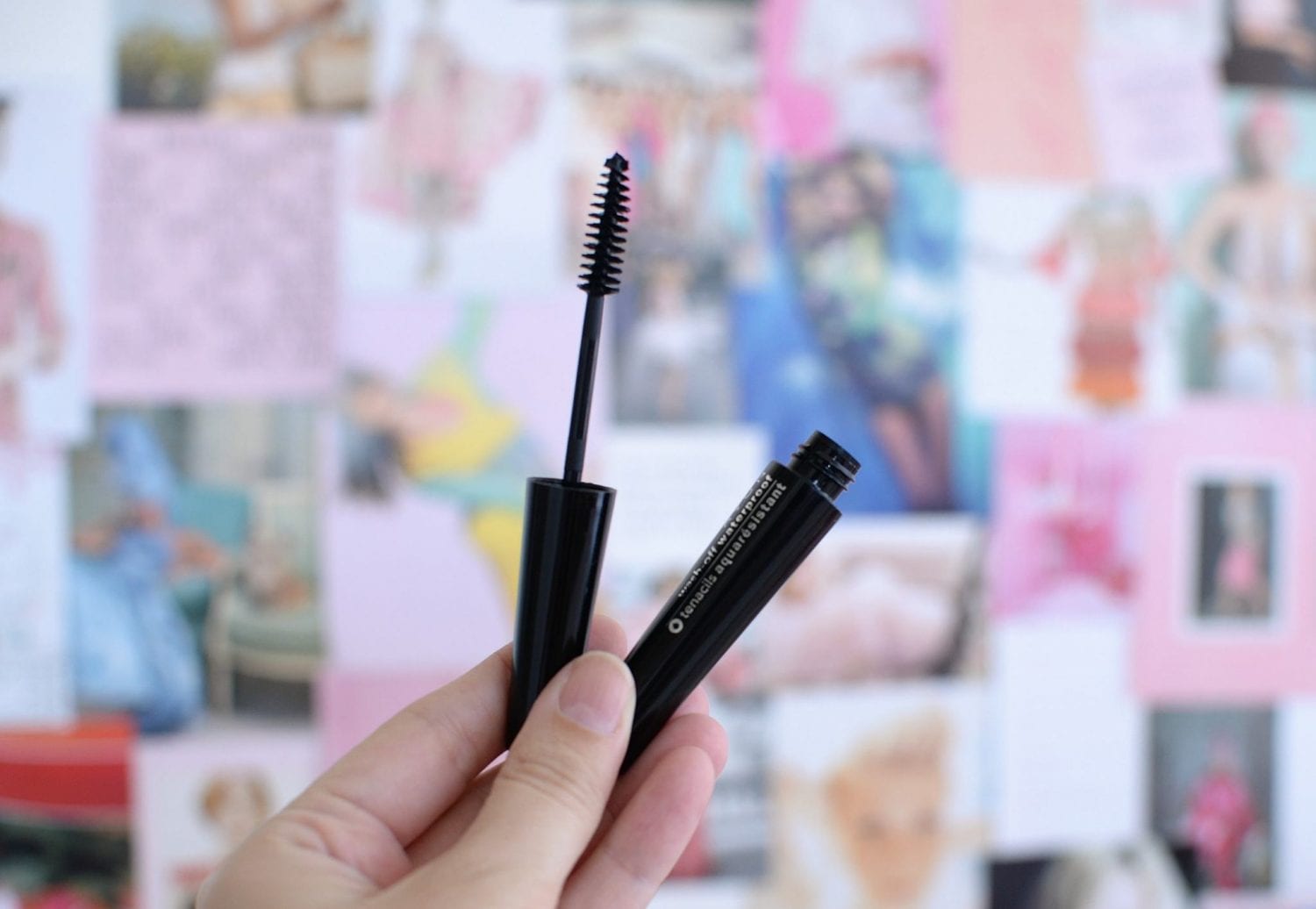 If you love the effects of a liquid blush, but a little intimidated by the messy and difficult formula, you're going to love Avon X The Face Shop's Moisture Cushion Blush. It has a whipped, almost mousse-like texture that feels lighter than air once applied to the skin. To apply, simply press the sponge into the cushion to lightly release the liquid blush, then gently tap the sponge onto the cheeks. In instantly creates an almost watercolour appearance on the skin, giving your complexion a natural, flushed look. Skin is left looking radiant, healthy and glowing. You can easily build-up the coverage to your desired look, without the fear of it being too heavy, patchy or blotchy. It's a dream to work with, blends out seamlessly for a completely flawless effect. It retails for $20 in 3 fresh and summery shades. Opt for a blush that mimics a cool peachy hue to add a youthful glow to the skin like shade Coral.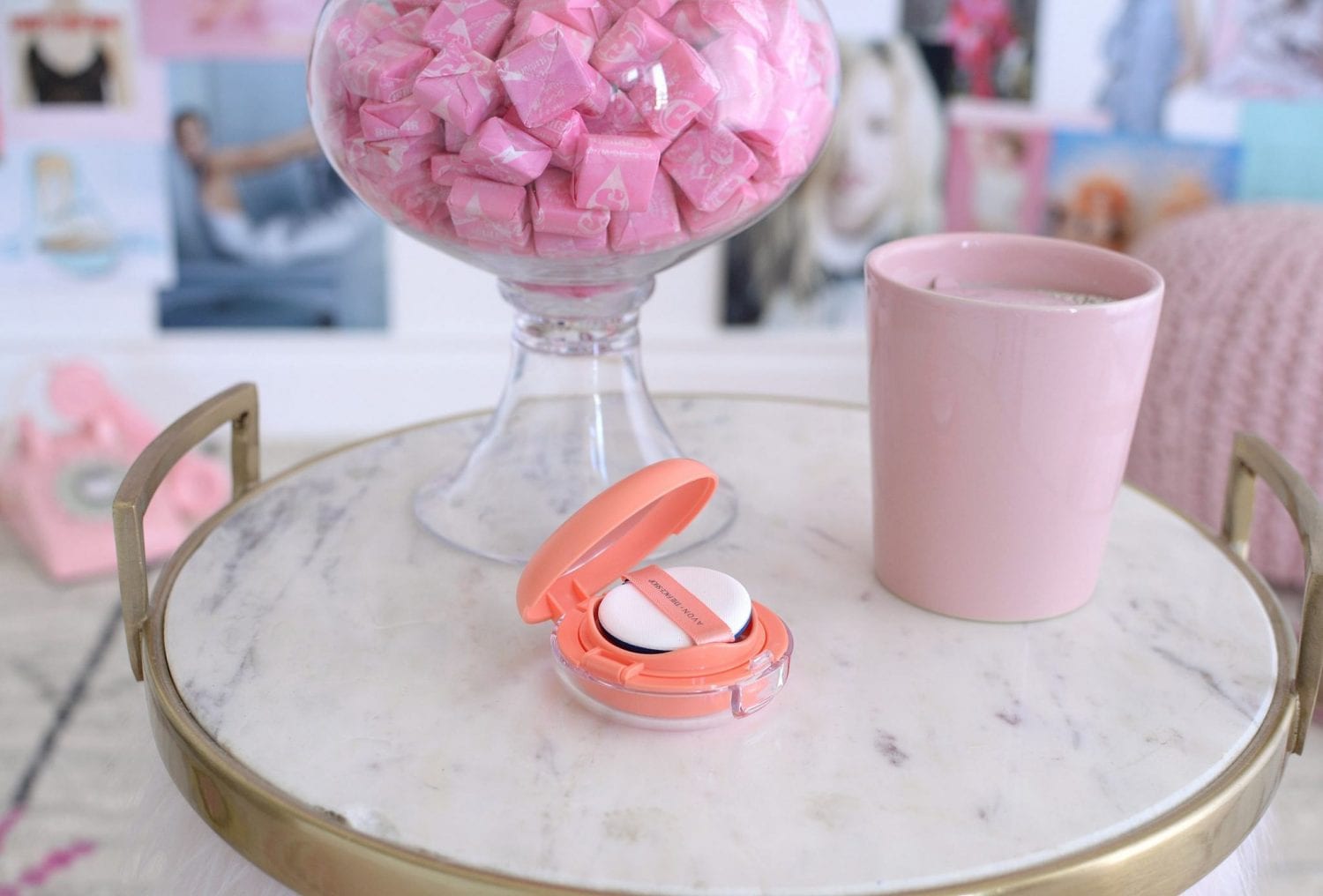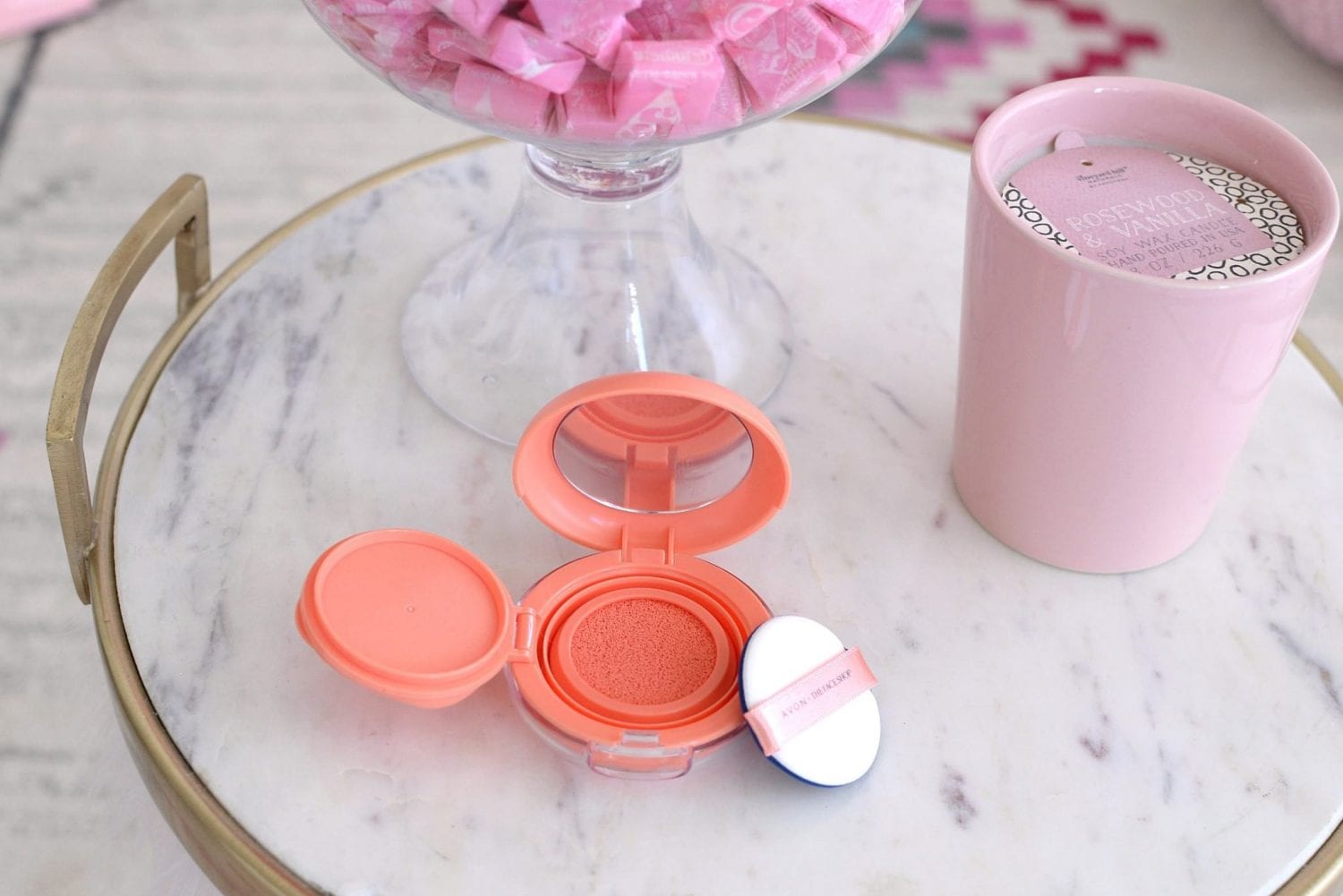 If you're intimated by colours in your clothing, a fun pop of colour on your lips is the perfect way to liven up your complexion. Since you're working from home, you want a formula that not only performs well, but that feels like a second skin and is moisturizing. On days when you want to skip your lip balm and liner, but still want juicy, kissable, plump lips, let me introduce you to Avon's Rouge Satin Moisture Lipstick. This incredibly lightweight, rich and creamy formula provides a truly bold, opaque, long-wearing, satin finish in a single stroke. Its elongated, teardrop design has a slightly pointed tip which allows you to fully outline your lip and then fill in your entire lip with ease. No lip pencil required. Its incredibly comfortable formula helps to not only soothe and nourish, but it also helps to keep lips hydrated and moisturized all at the same time. It retails for $22.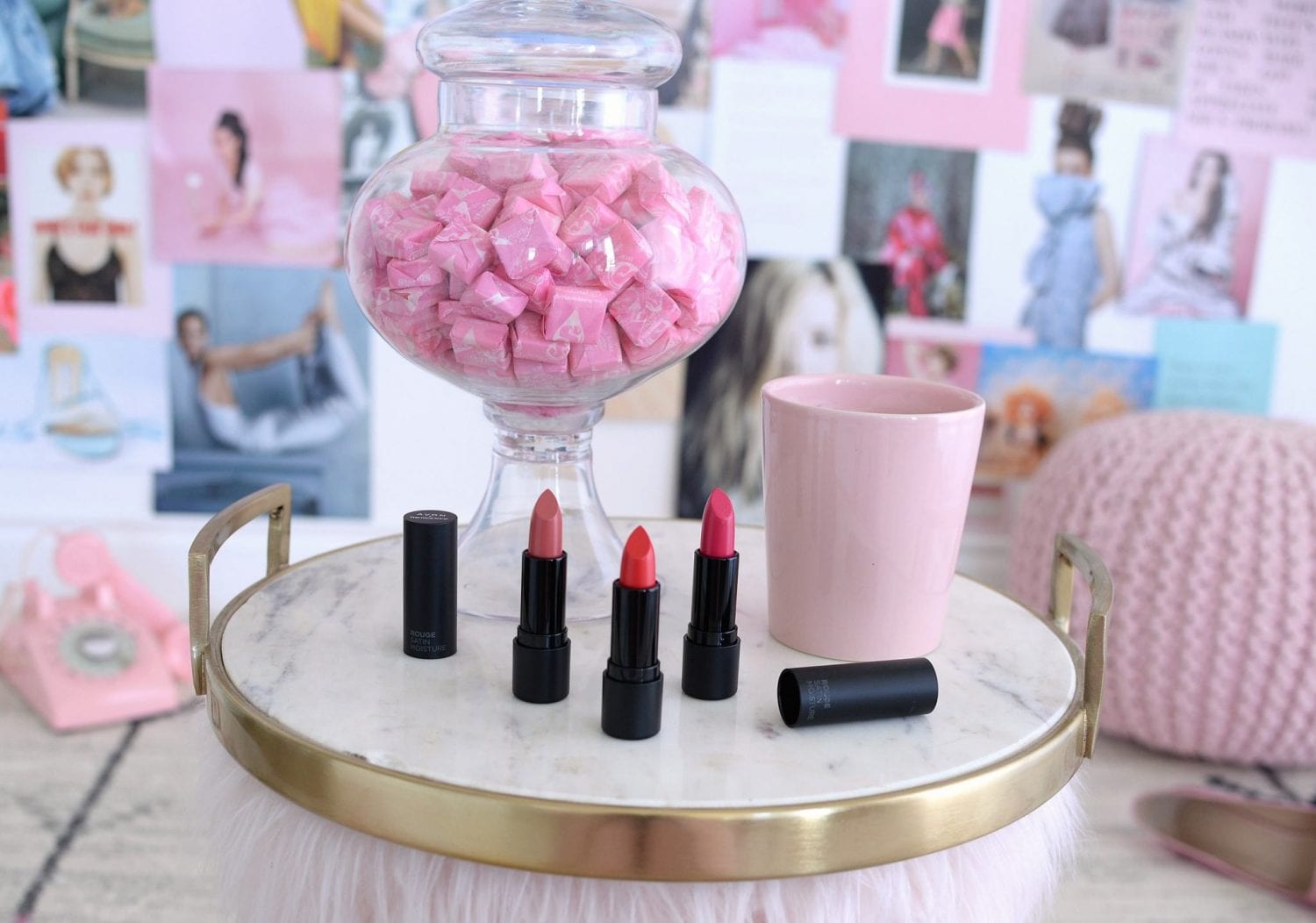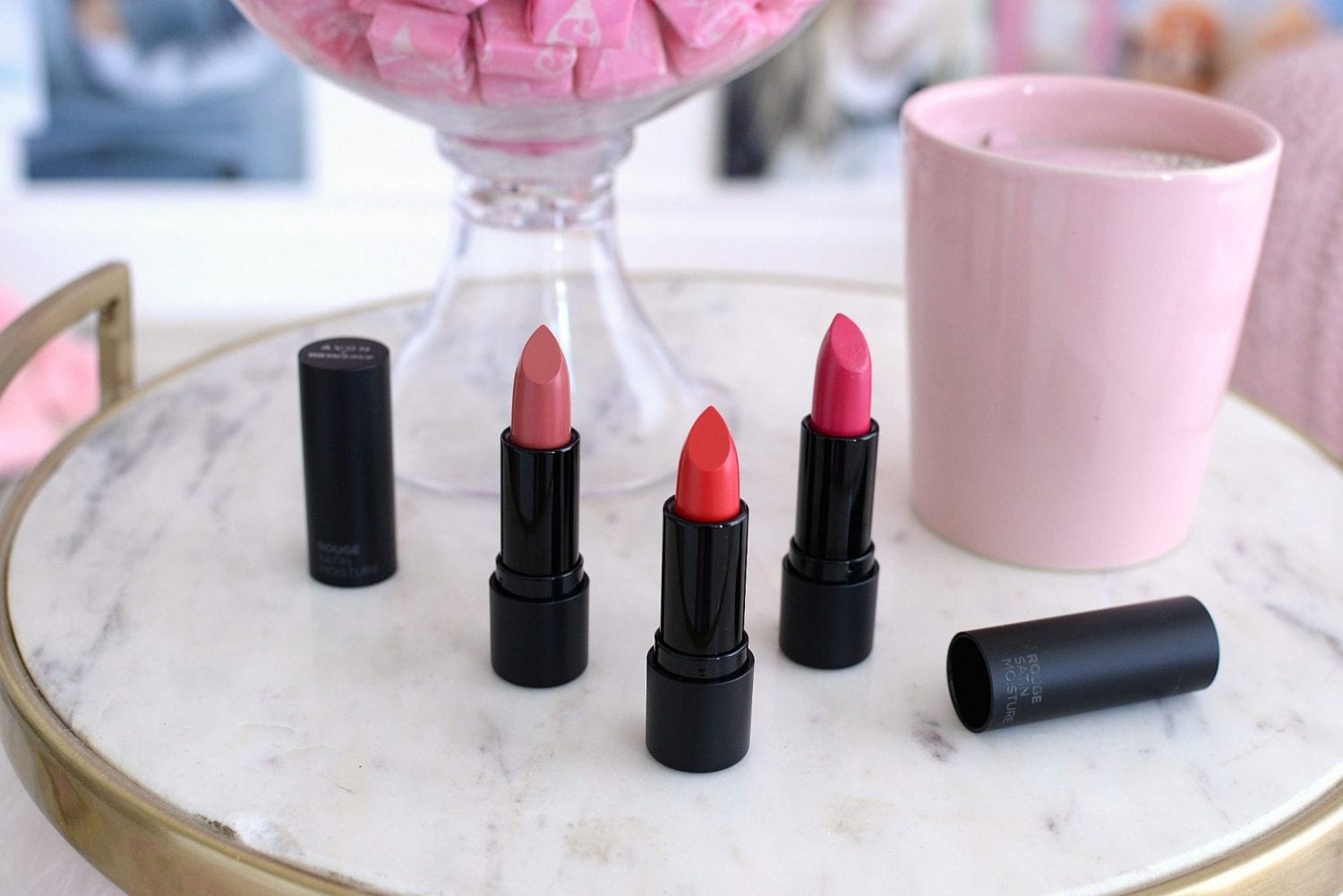 All of the products mentioned can be purchased at avon.ca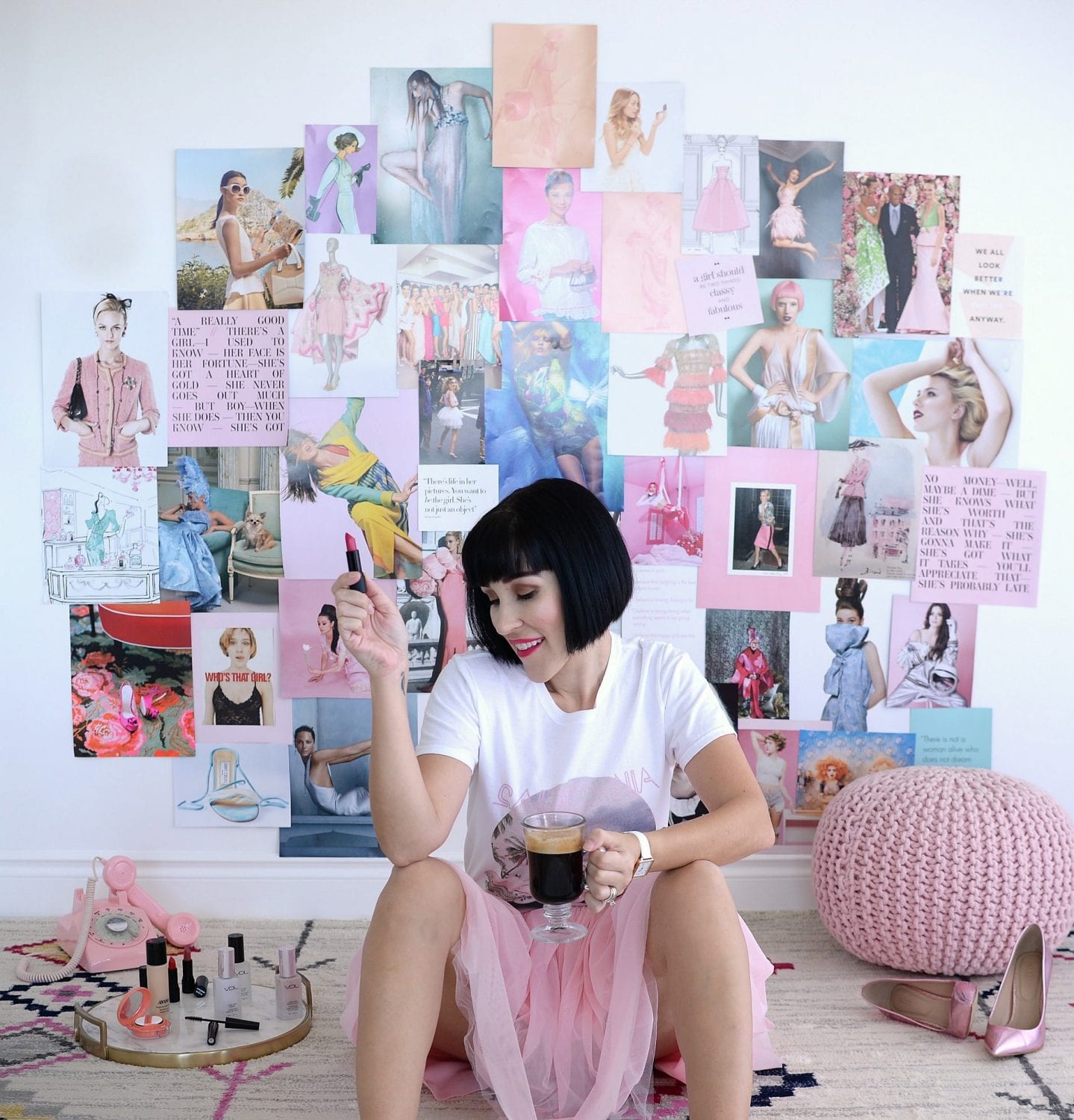 Disclosure: This post was sponsored by Avon, but all opinions on this blog are my own. I also want to thank you for supporting the brands that support my blog.