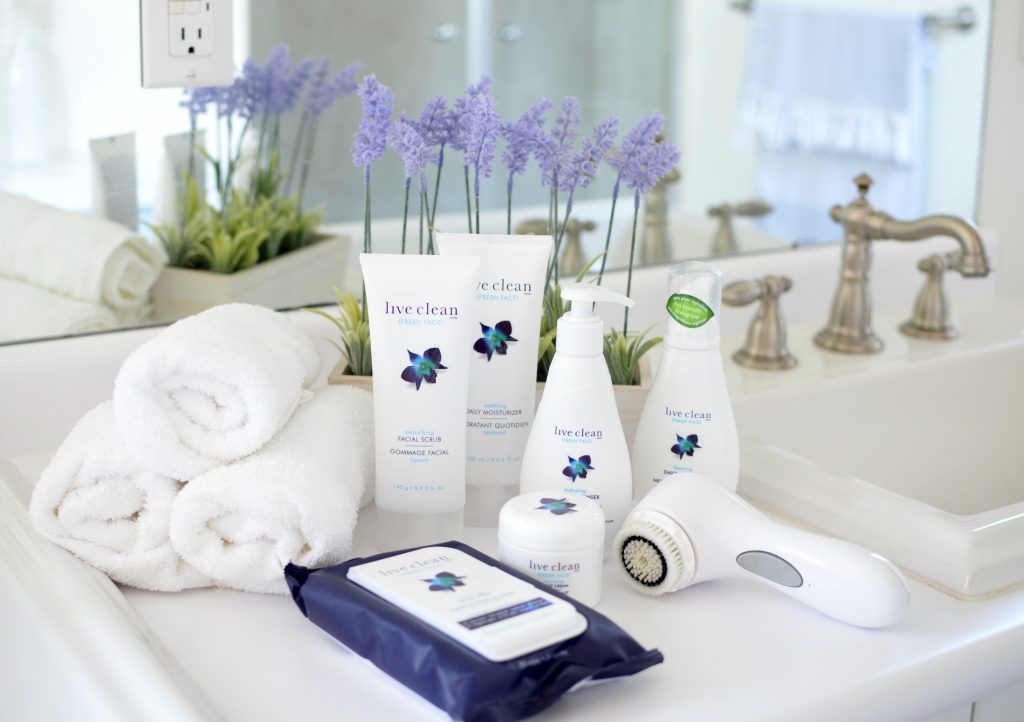 Live Clean Fresh Face
When I'm looking for an adorable, eco-friendly, skin care brand, I always reach for Live Clean. It's been a brand I've trusted for years, and one that I always keep coming back to. Not only are they Canadian, they're environmentally friendly, highly effective and deliver results. The Live Clean Fresh Face is a luxurious and prestige skincare collection that's formulated with plant based ingredients and pure essential oils, to help keep skin happy, healthy and glowing, with no harsh chemicals added. Its unique and innovated Botanical Orchid-C Complex features orchid (the eternal youth flower), along with Vitamin C and certified organic botanicals, for beautiful, hydrated, youthful looking skin in a few easy steps. If you're just looking to get into the brand, I highly suggest their Foaming Cleanser, Daily Moisturizer and Facial Wipes. If you're interested in learning more about my 5 minutes to a fresh face, keep reading.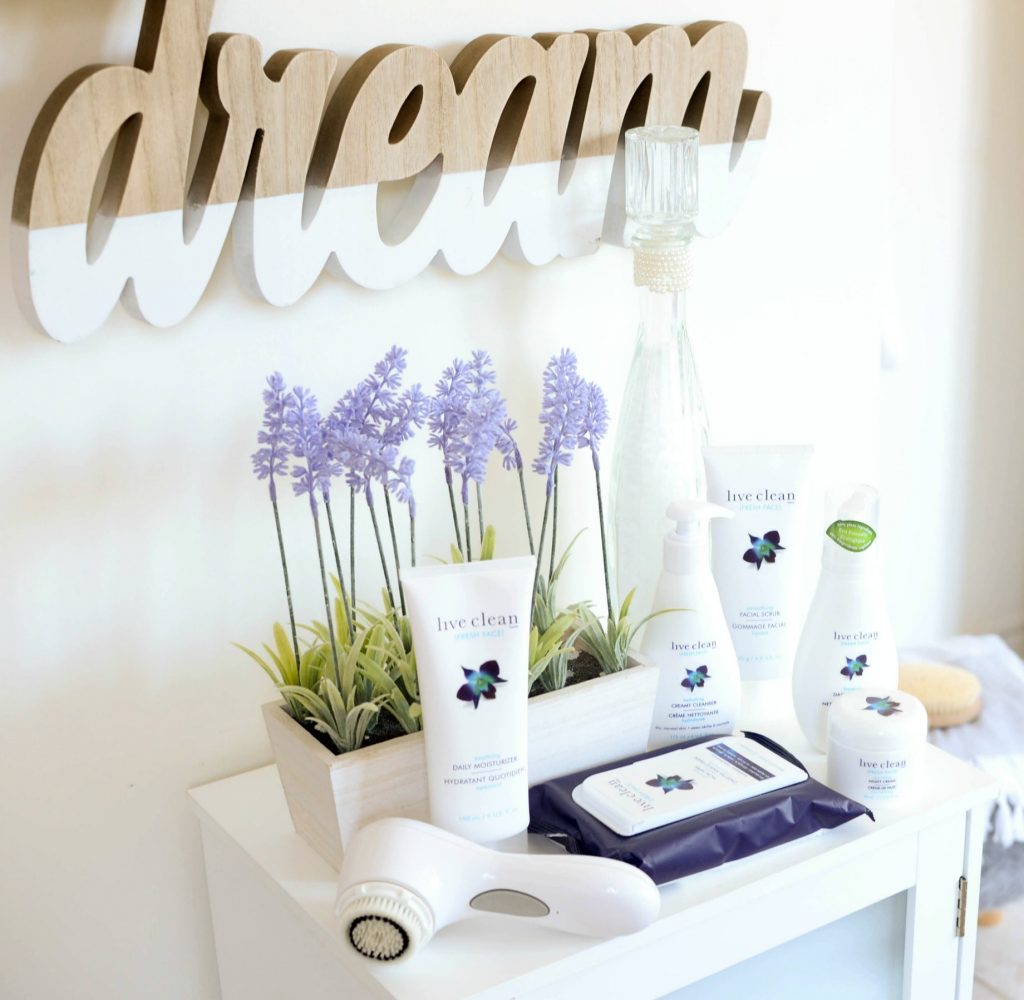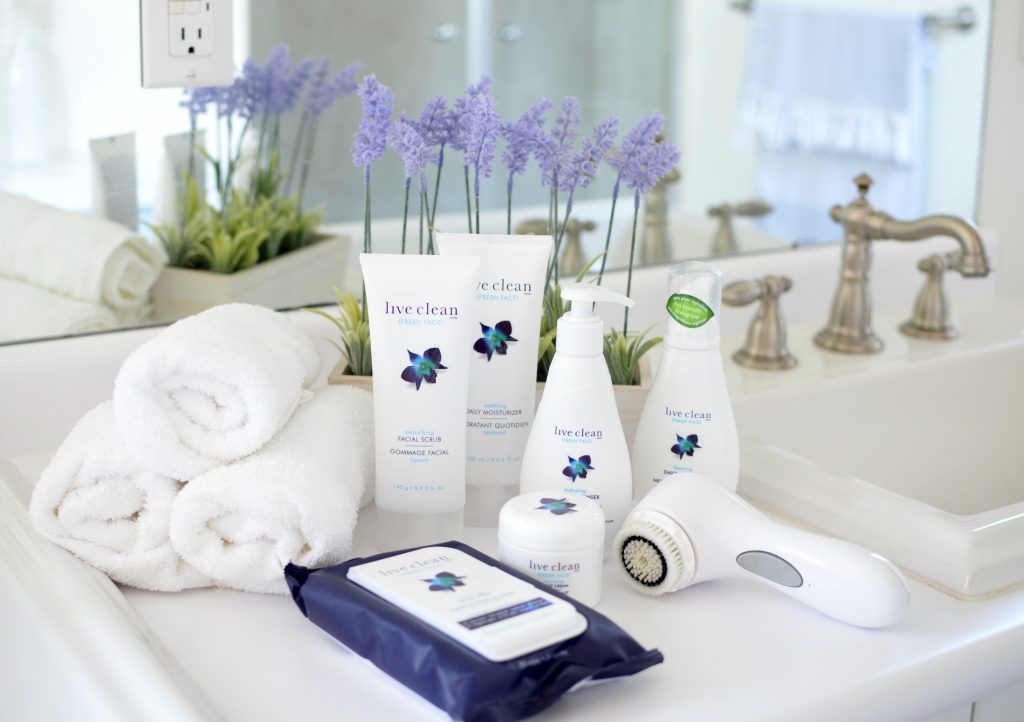 My daily routine always starts the same, waking up, checking Instagram and then reaching for Live Clean Fresh Face Foaming Daily Cleanser. Its unique blend of lavender, cucumber, chamomile, milk thistle, mallow, aloe and buckthorn instantly wakes me up in the AM. It gently cleanses my skin, removing it of dirt, oil and impurities that may have gathered during the night, while soothing and calming the skin. Its mild, almost water like solution, turns into a rich and creamy foam once in contact with water. It foams up quite nicely and is so gentle that it doesn't even sting if you get it in your eyes. It does a wonderful job at removing any traces of makeup that was missed the night before and does an excellent job at cleaning out my pores, to reveal a natural radiance to my skin. It also helps to seal in moisture and replenish the skin's natural moisture barrier, even before I apply my daily moisturizer. It doesn't leave my skin feeling tight or dry. It helps to protect and boost my skin's natural glow. It retails for $14.99 for 175ml.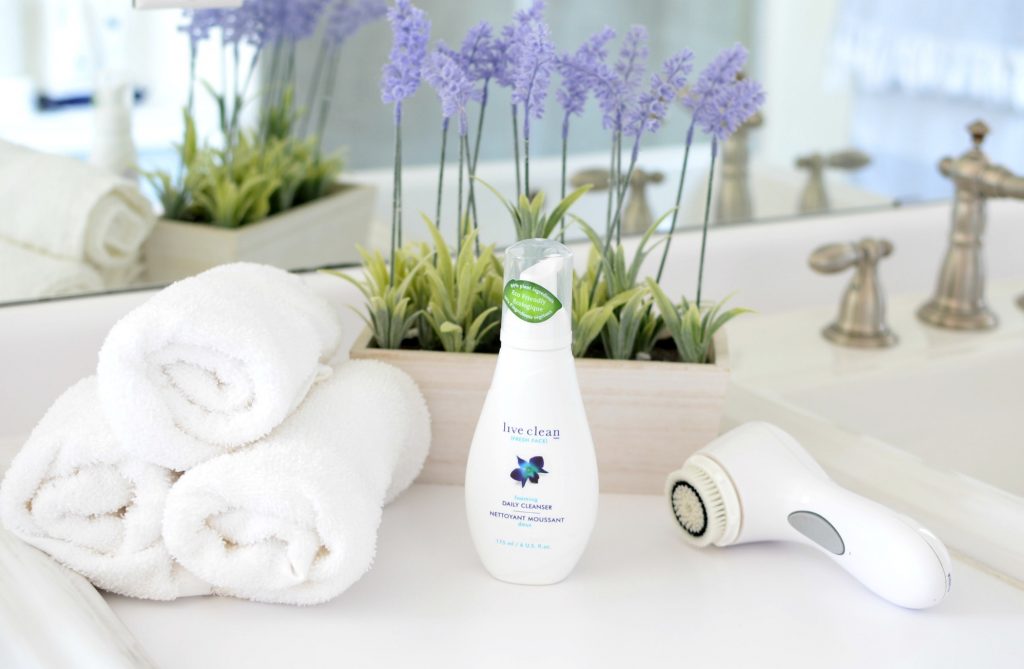 My next step in my daytime routine is to apply the Live Clean Fresh Face Soothing Daily Moisturizer. It has a lightweight, creamy texture that absorbs into the skin within seconds. It's non-sticky, non-greasy and doesn't feel too heavy on the skin. It's perfect for applying under makeup, as it blends in beautifully and helps to refresh and hydrate the skin. It retails for $19.99 for 150ml.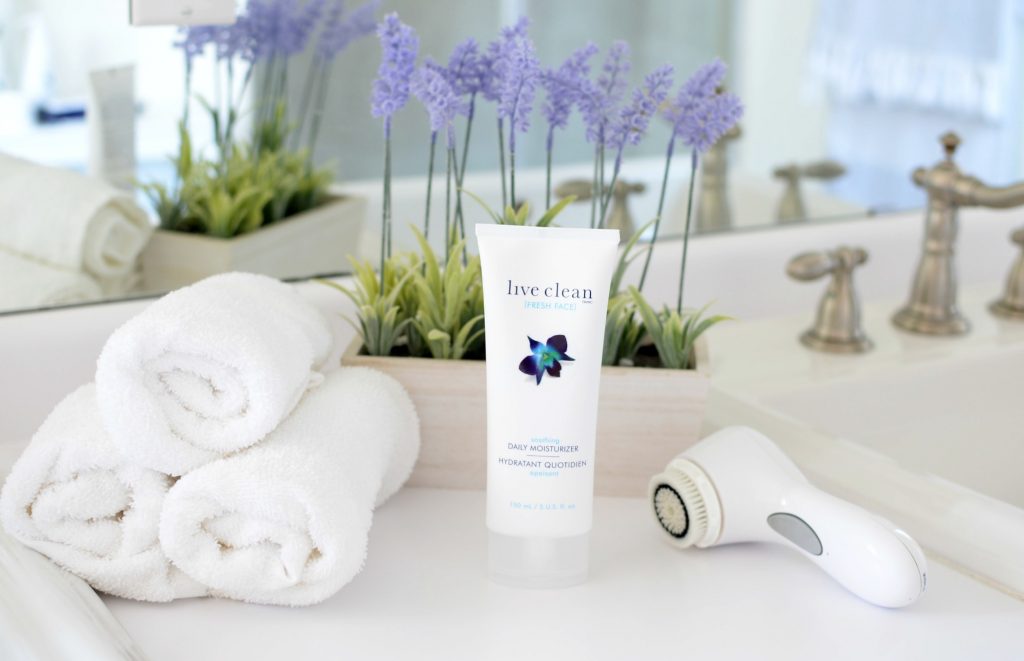 My nighttime routine starts with Live Clean Fresh Face Refreshing Wipes. A quick swipe around the face with these non-alcohol and oil free wipes help to remove makeup, dirt and oil. Each wipe is infused with aloe vera and cucumber extracts to help soothe and reveal skin's natural glow. They do an excellent job at removing dirt, oil and makeup at the end of the day in just a single swipe. These one step wipes require no rinsing, and do not sting or burn the eyes. It does an amazing job at removing my waterproof mascara, although I usually still follow up with a daily cleanser. It helps to soften and smooth the skin, while keeping it fairly moisturized throughout the night. I absolutely love that it doesn't irritate the eyes. It retails for $9.99 for 30 wipes.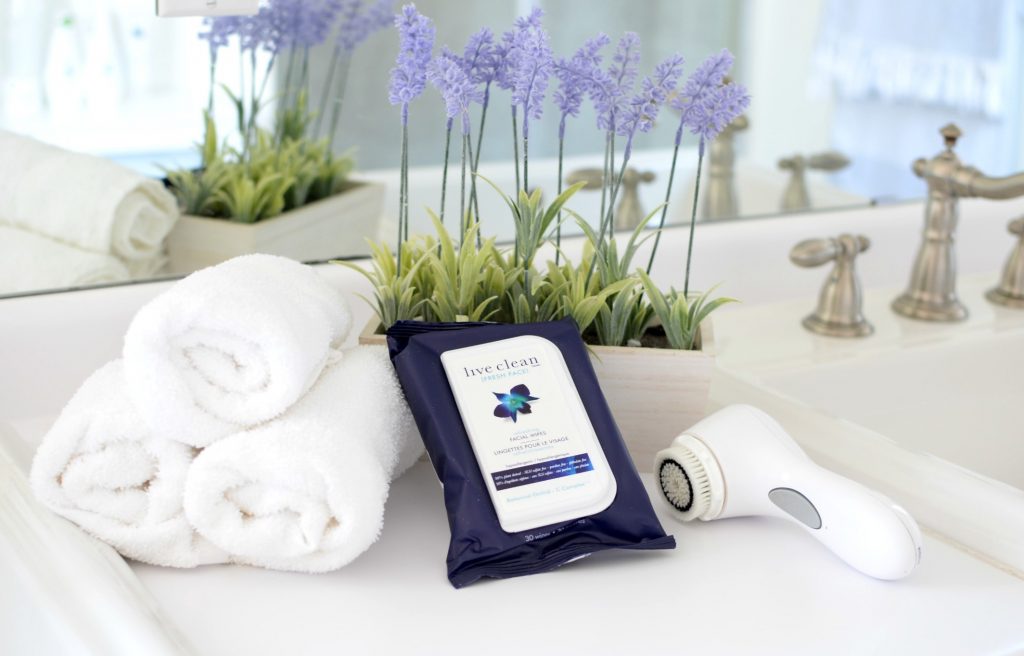 I then follow up with Live Clean Hydrating Creamy Cleanser. This incredibly rich and creamy, silky-soft formula gently, yet effectively, cleanse my pores and skin of all impurities, oil and makeup, without stripping it of its moisture. It feels more like a lotion, than a cleanser, and spreads on evenly and easily. Although it doesn't come to a foamy lather, like the foaming cleanser, it does a wonderful job at getting deep down into the skin to really give it a deep clean before bed. It washes clean away without feeling greasy or leaving behind a sticky residue. It even gets rid of waterproof mascara and leaves my skin feeling softer and healthier. It retails for $14.99 for 175ml.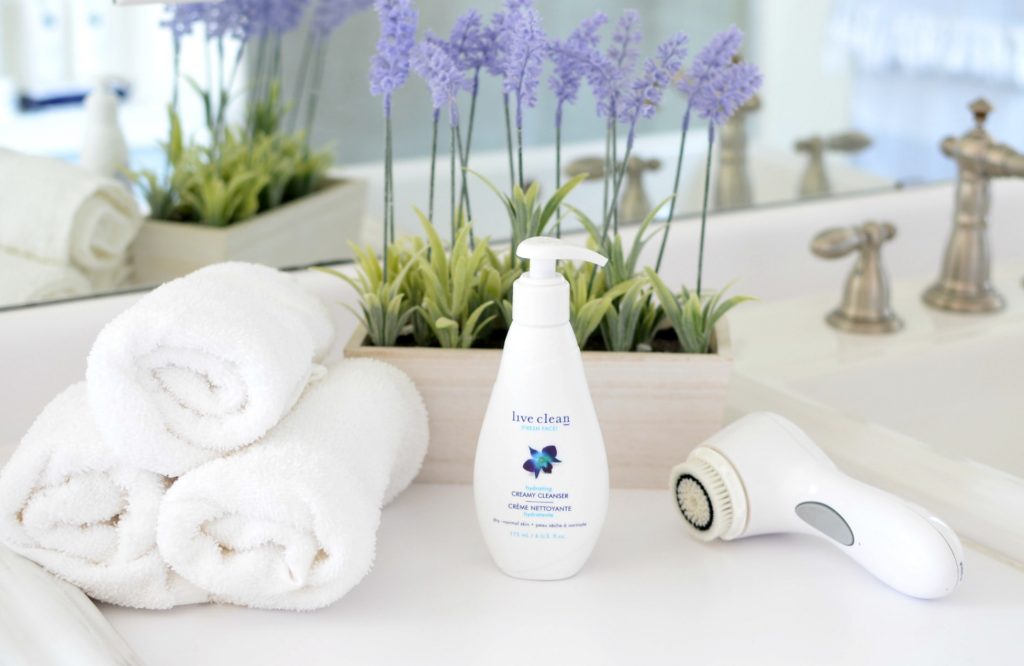 Live Clean Fresh Face Nourishing Night Cream has a lightweight, but slightly thicker, creamy texture that absorbs into the skin fairly quickly. Its unique formula helps to restore and rejuvenate my skin while I sleep. It blends into the skin beautifully with only the smallest amount and doesn't feel greasy or sticky. It does an excellent job at hydrating and keeping my skin nourished for a softer, smoother, refreshed face in the morning. Love that even though it's fairly thick, it doesn't clog my pores, just a luminous glow with less dry and patchy spots in the am. It retails for $19.99 for 50ml.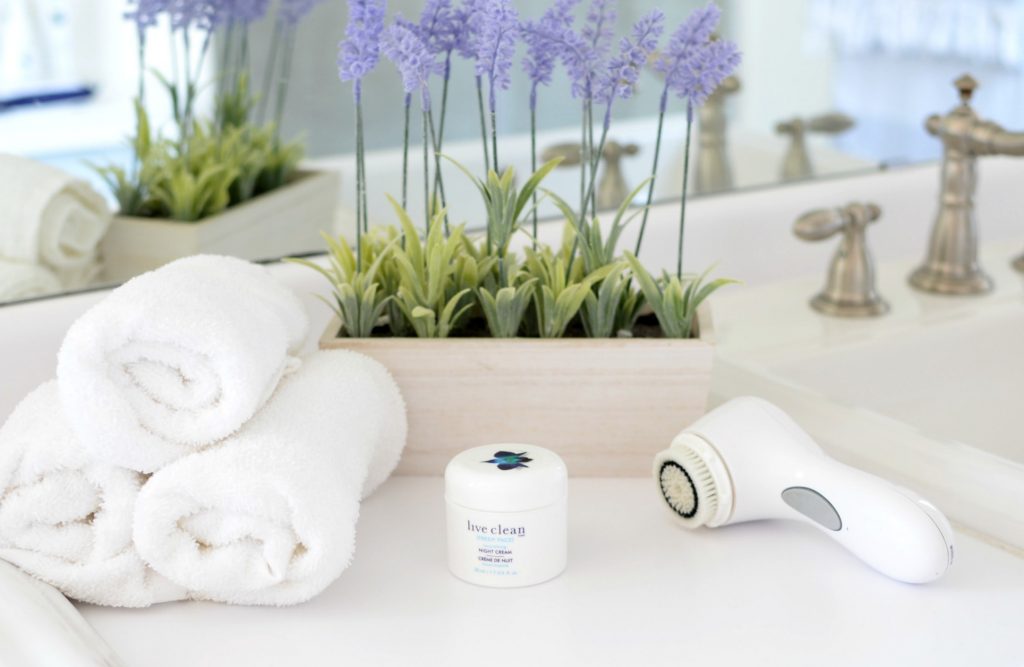 About once or twice a week, I like to treat myself to a facial mask. The Live Clean Fresh Face Smoothing Facial Scrub is a gentle polishing exfoliating scrub that helps to remove impurities and dull surface cells. It's formulated with natural grains of finely ground corn cob to help reveal a new layer of skin, allowing for improved absorption of moisturizing treatments. I rub in circular motions for about 2 minutes before washing clean away. It not only soothes and calms the skin, it helps to unclog pores and remove surface impurities, revealing refined pores and beautiful, radiant looking skin. It also adds hydration and moisture back into my dry, thirsty skin. My skin instantly looks and feels smoother, more refined and brighter. It retails for $14.99 for 140g.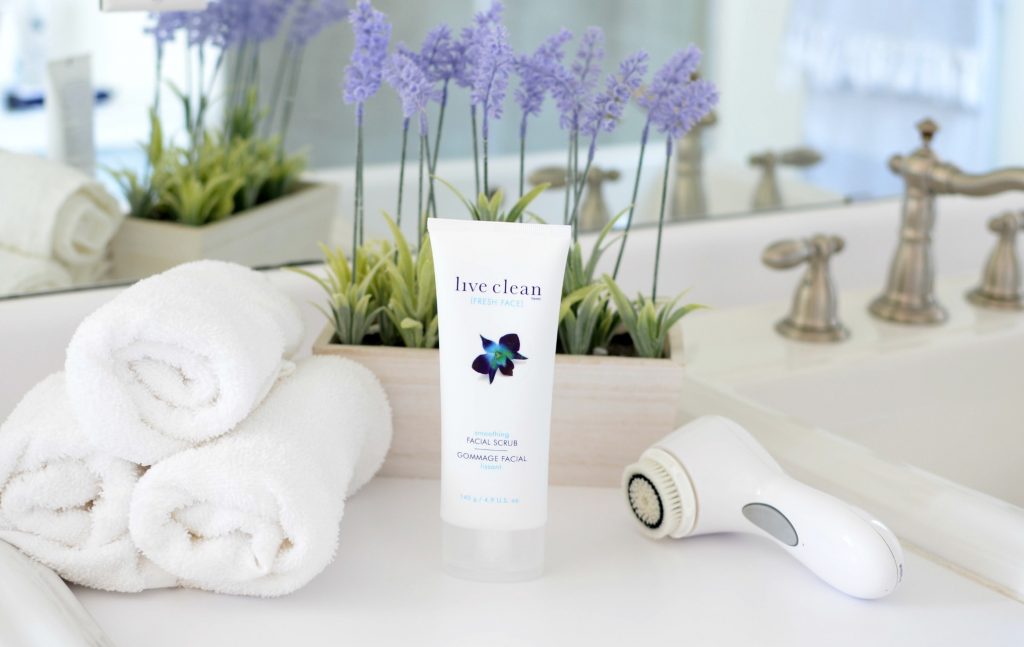 The Live Clean Fresh Face collection is available at Shoppers Drug Mart, Walmart, Well.ca and Amazon.ca
GIVEAWAY
And the winner of a basket full of my favourite Live Clean Fresh Face Products is…… Shannon Langford:
Instagram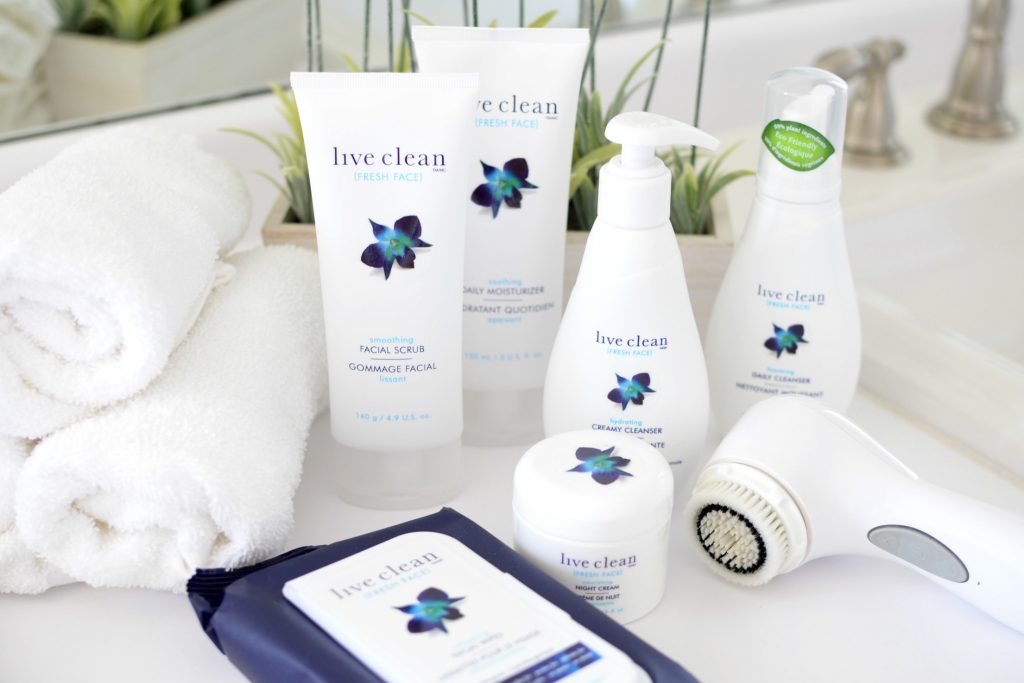 "Disclosure: This post was sponsored by Live Clean, but all opinions on this blog are my own. I also want to thank you for supporting the brands that support my blog."