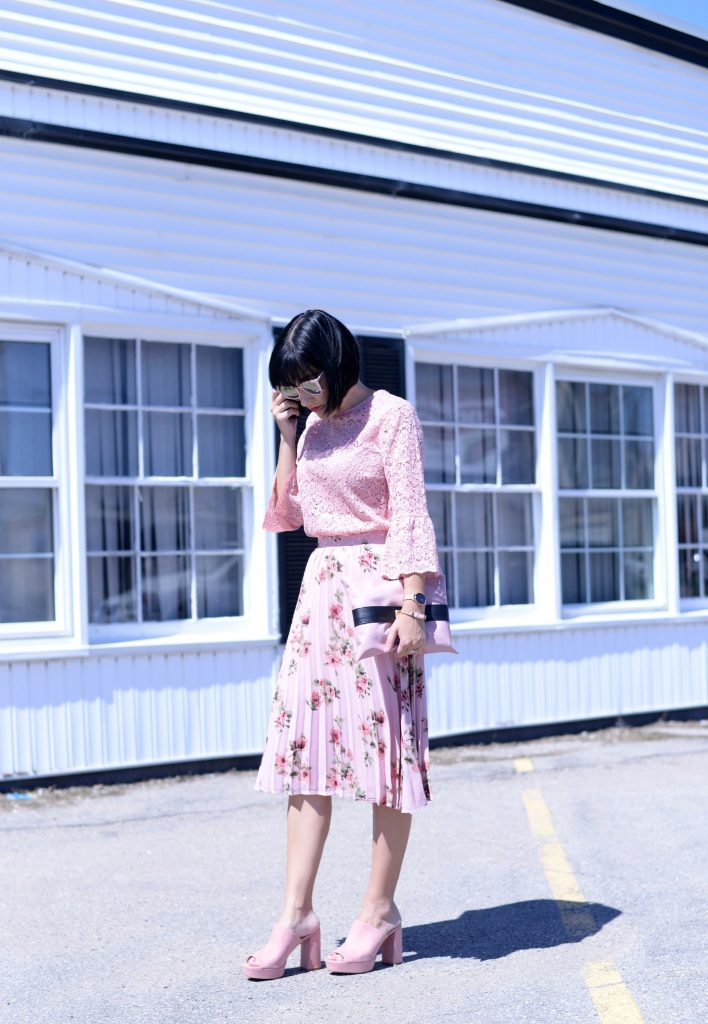 H&M Mule
Mules are quickly taking over the internet right now. Every fashion blogger, street influencer or model is rocking them. I can't scroll my Instagram for more than 2 seconds without seeing a pair. I have to admit, I'm crushing hard on them. If you already own a pair, you know what I'm talking about. If you don't, what are you waiting for?  
If there's one thing I know, it's that mules are going to be a huge trend for summer. We've seen the closed-toe, open-back mules all through the fall, but come the warmer months, it's all about the peep-toe. They're comfy AF, they give a seriously coolness to any look, they're practical and can be found at any price point.
Sure, Gucci made the mules popular again, but that doesn't mean you have to take out a second mortgage to jump on this trend. They can be found at all price points. Take these H&M pink beauties, they only cost me $30. Growing up in the 90's, I was all about the mule life. I can still remember my thick, faux leather black ones with a chunky wooden heel. It's slightly updated this season, it's softer pastel shades in richer, luxe materials. It's such an easy shoe to style. The fact you can slip them on and off with ease is an added bonus.
What I Wore- Blouse- Zara, Quay Sunglasses- c/o Too Faced, Watch- c/o Daniel Wellington, Bracelet- c/o Keep Collective, Clutch- c/o Vilma Boutique, Skirt- in Vegas, Pink Mules- H&M