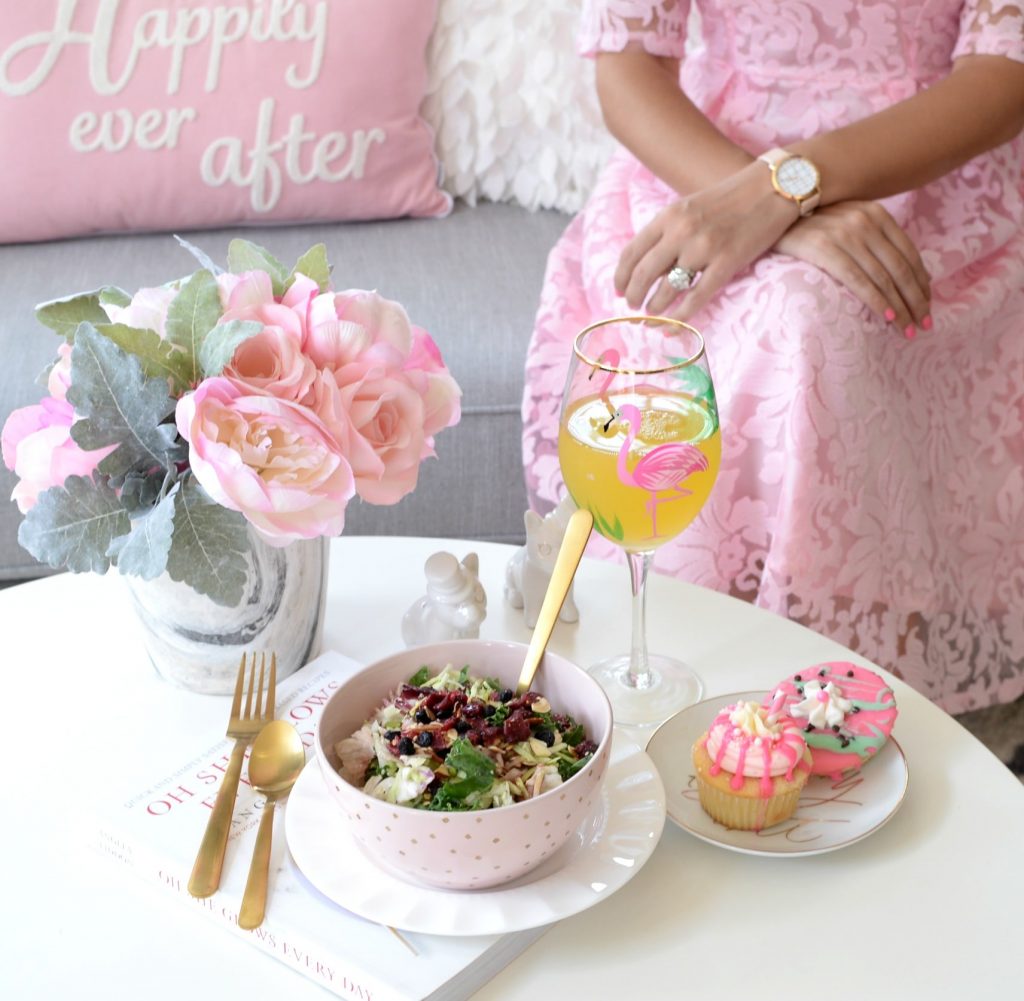 Eat Smart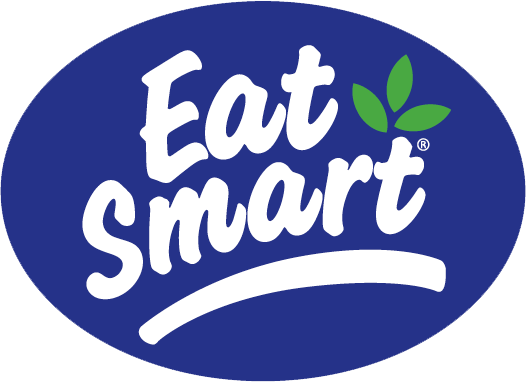 Being a vegetarian has its ups and downs. Since Derek and I stopped eating meat, we've achieved fitness goals, felt better about our bodies, have more energy and just feel good knowing we're not eating our furry friends. The hardest part is deciding on a restaurant for date night. Eating out is slightly more restrictive, usually limited to pizza, pasta and salad. Home cooking is also a hurdle, but we find ourselves eating in more and getting creative in the kitchen.
If you're looking to live a healthy lifestyle, it starts with the food you eat. We all know that meals packed with fruits, vegetables and protein are beneficial to our health, but so many are filled with artificial preservatives, colours and flavours that we aim to avoid in our food. I was recently introduced to Eat Smart, a brand dedicated to shortening the distance from the farm to your table. This helps to ensure all the nutritious, great-tasting and easy-to-prepare products are fresh when you go to enjoy them. It's the first brand to commit to clean ingredients and contains no harmful components.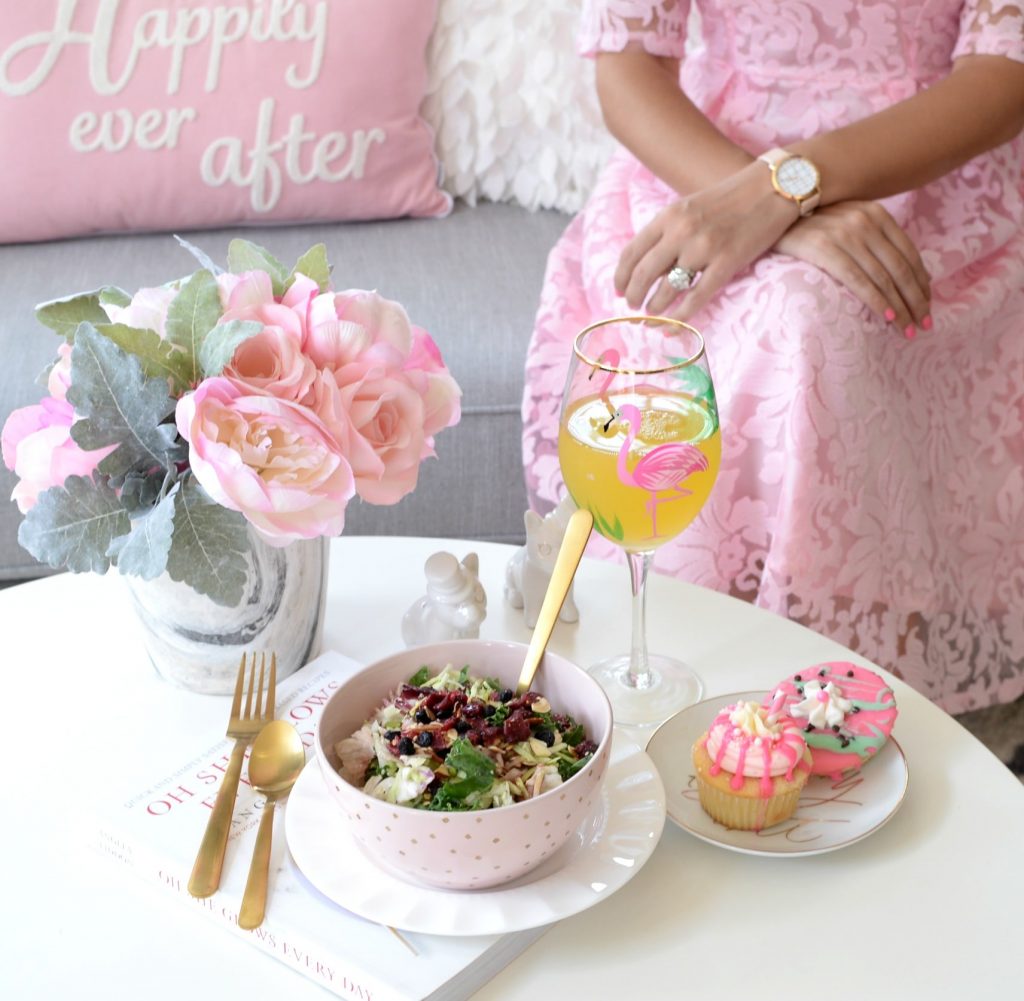 My grandma also told me, if you can't read what's in your food, you shouldn't be eating it. Words to live by, don't you think? My mind is set at ease when I'm enjoying Eat Smarts' salads. It's free of all high fructose corn syrup, artificial preservatives, hydrogenated fats, as well as artificial colours, flavours, and sweeteners. Each label is filled with words I understand, so I feel good about eating these daily.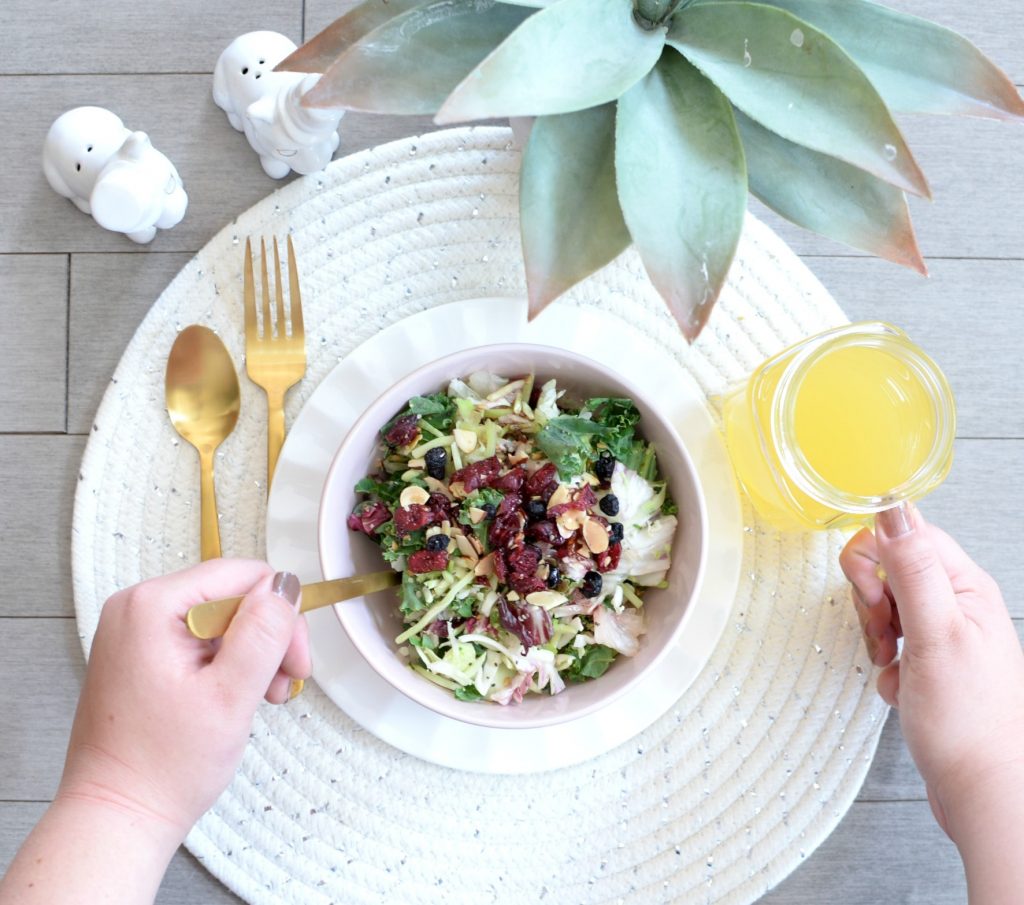 I'm a disaster in the kitchen, but I still like providing a helping hand. We hardly ever purchase pre-package salad kits, as they are usually full of filler foods, like iceberg lettuce and all dried out. The Eat Smart Gourmet Salad Kits are not only quick and easy, they're filled with 6 or more superfoods. Sweet Kale, Strawberry Harvest and Sunflower Kale are a personal favourite, all incredibly healthy options for those with a busy and active lifestyle. The pre-package dressing that comes with each, complements the salad beautifully, and tastes almost home-made. Each is balanced with lots of wonderful textures and protein, crunchy, savoury and incredibly satisfying. They're filling and hearty, fast and convenient, and an excellent way to get a ton of extra veggies into your diet. Each salad can be enjoyed on its own for a quick lunch idea or paired with other dishes for dinner.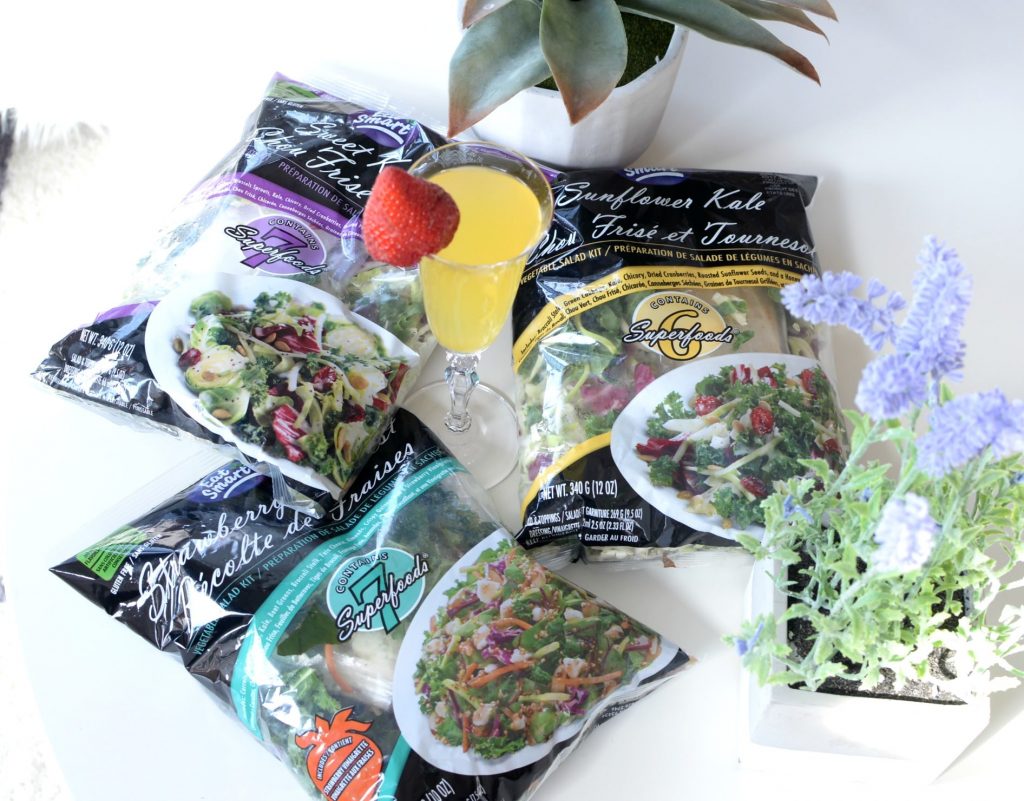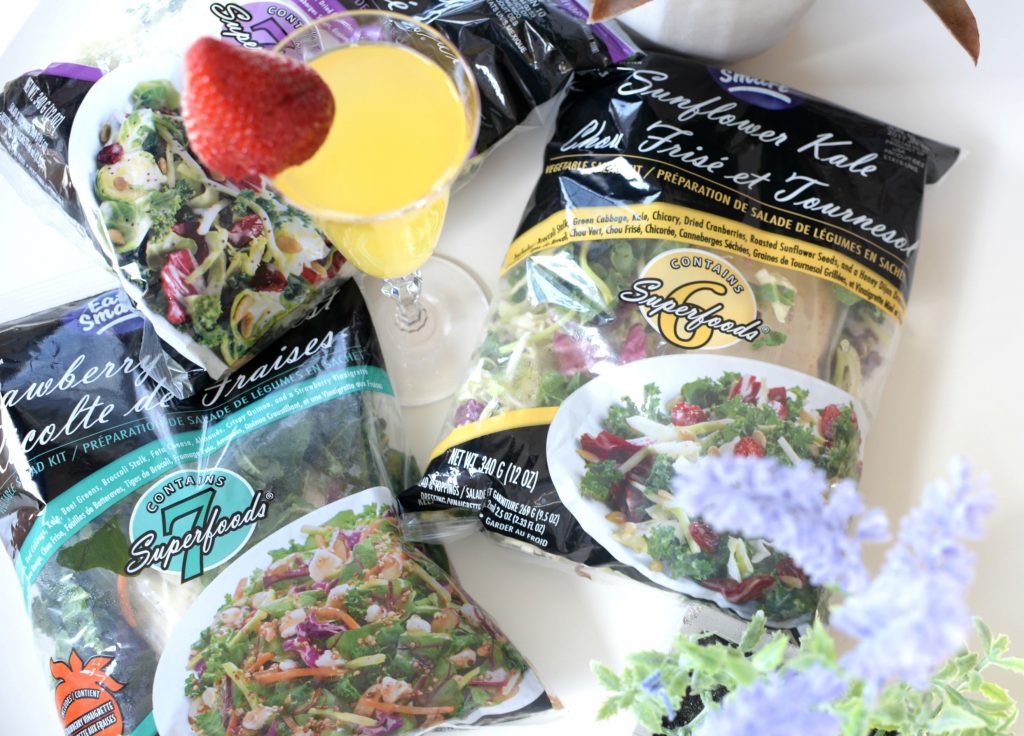 The Eat Smart Salad Shake Ups are perfect for lunch on the go, thanks to their unique lockable lid for easy mixing. Derek has been bringing these to work for the past few weeks and loving them. Its sturdy and deep bowl is filled to the brim with crunchy vegetables, dried fruits and a variety of protein filled seeds. Each comes with a creamy dressing with no artificial colours, flavours or preservatives. These single-serve salads come in 3 flavours, but my favourite would have to be the Avocado Ranch. It comes with a crunchy blend of red and savory cabbages, cauliflower, kale, shredded carrots, freeze dried corn, shredded cheese, roasted sunflower seed kernels, crispy onions, dried currants and naturally flavoured bacon bean flakes. It's then topped with a rich and creamy avocado ranch dressing.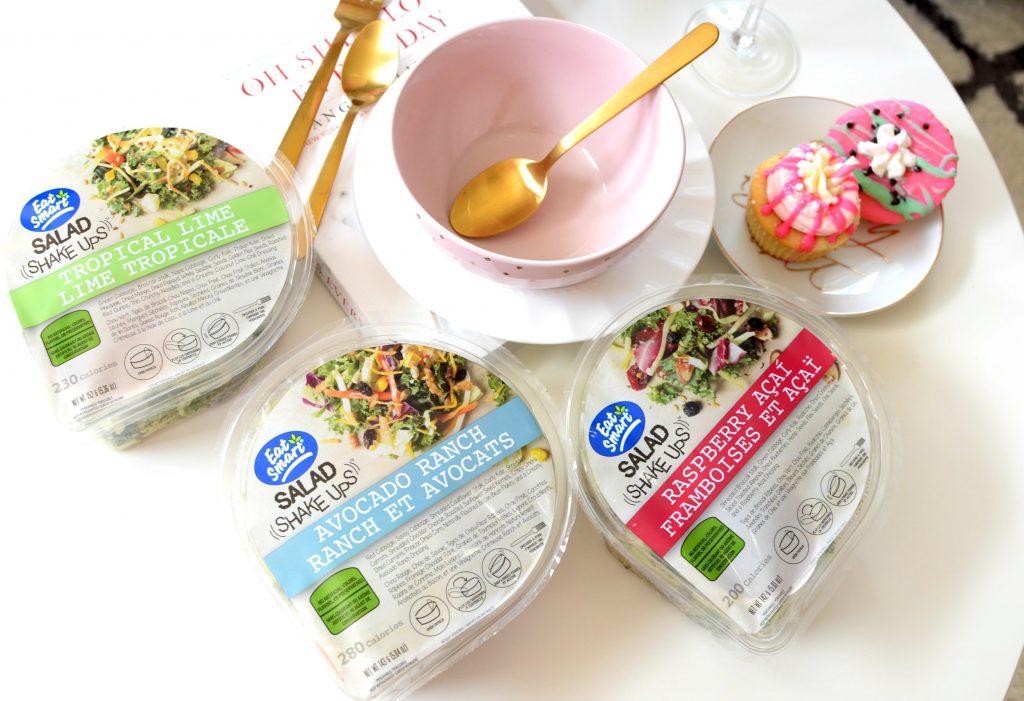 Derek has been loving the Raspberry Acai, a unique blend of broccoli stalk, green cabbage, curly kale, radicchio, dried cranberries, dried blueberries, with sliced toasted almonds, along with hemp, flax, and chia seeds. It's then finished off with a tangy raspberry acai dressing.
For the summer, the Tropical Lime is where it's at. It consists of green cabbage, broccoli stalk, Napa cabbage, curly kale, and Italian kale, along with dried pineapple, dried mango, and dried papaya. It also features white sesame seeds, crispy quinoa, roasted red quinoa, and thin crunchy noodles. It's topped with a creamy coconut lime chili dressing that would make the perfect lunch dish for the patio or park. Each bowl retails for $4.99.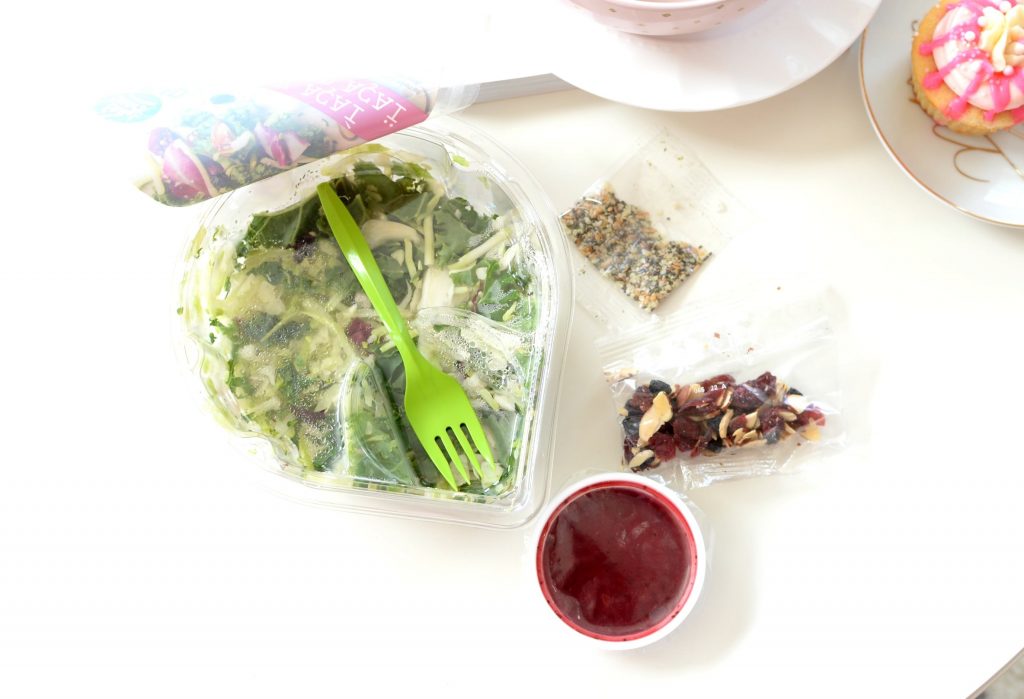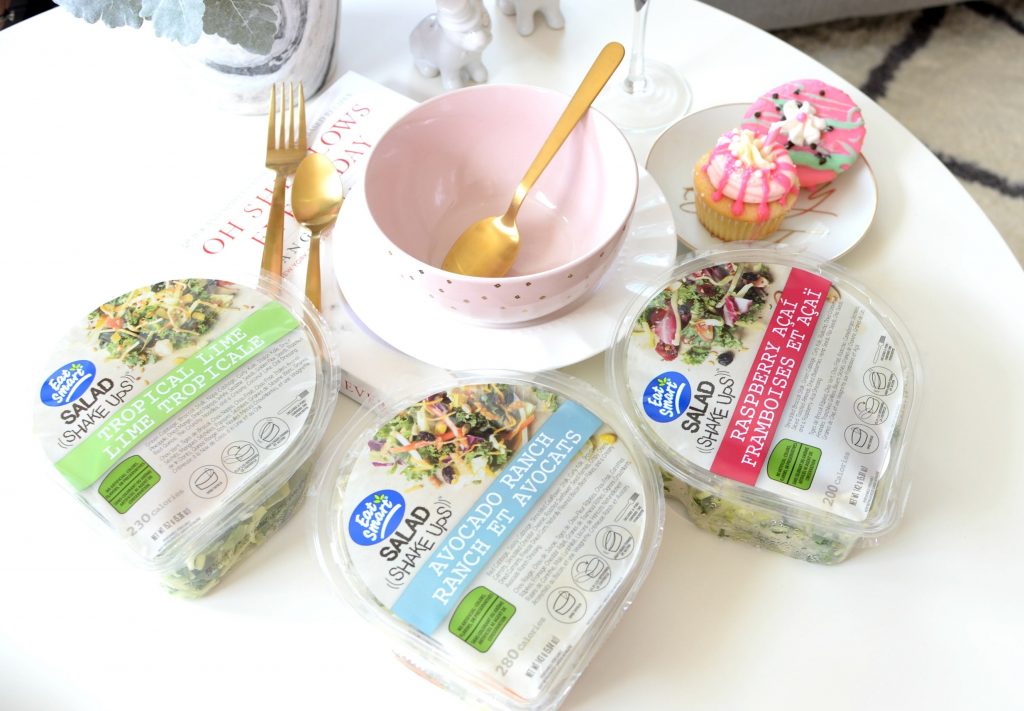 This post was sponsored by Eat Smart as part of an Influencer Activation for Influence Central and all opinions expressed in my post are my own.