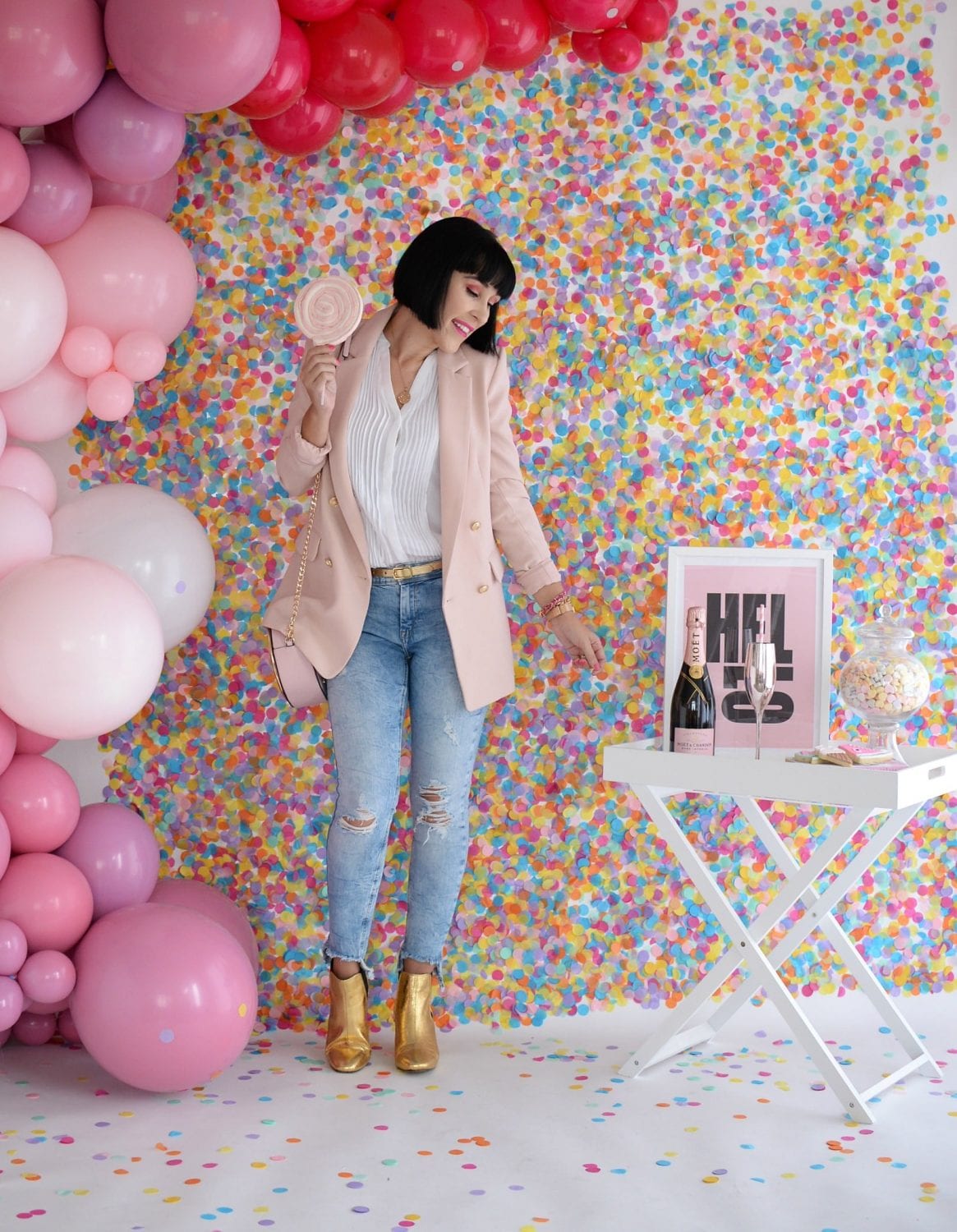 5 Style Tips That No One Tells You!
We so often are get caught up with trends and the newest items to hit the stores, that we neglect basic style "rules". We all know how to style leggings with a simple tee, a white blouse with dress pants, and heels with a fancy dress, but what about the outfits in between these? Putting an outfit together is usually less about the statement pieces and the major things you do to complete your look, and more about the small details that make a huge impact. I know I have basic guidelines that I follow when shopping and planning an outfit, but don't necessarily always share them with you. It's usually the small things, that people can't quite put their hands on, why your outfit is so chic, fashionable and put together. So today, I'm sharing 5 style tips that no one really tells you about.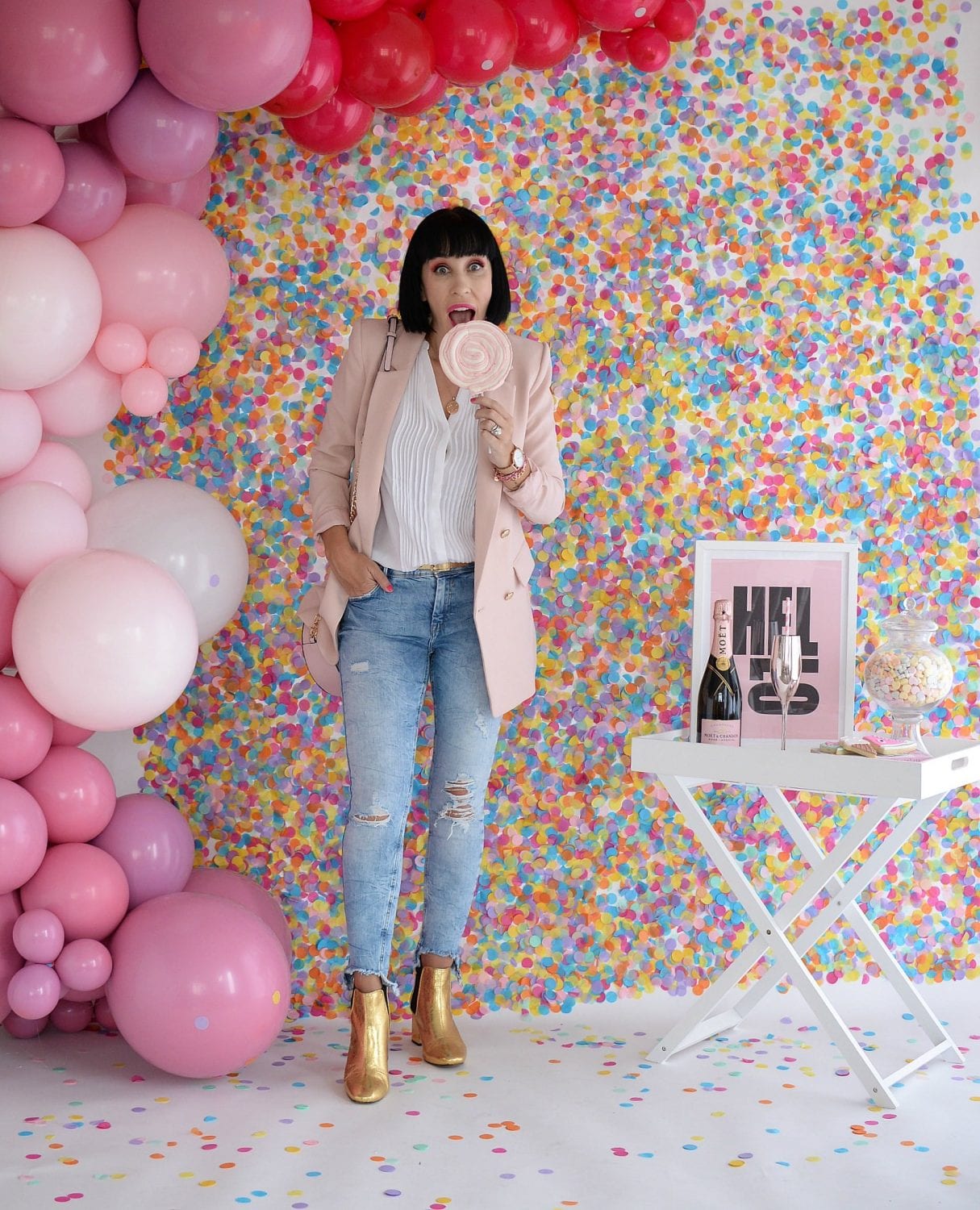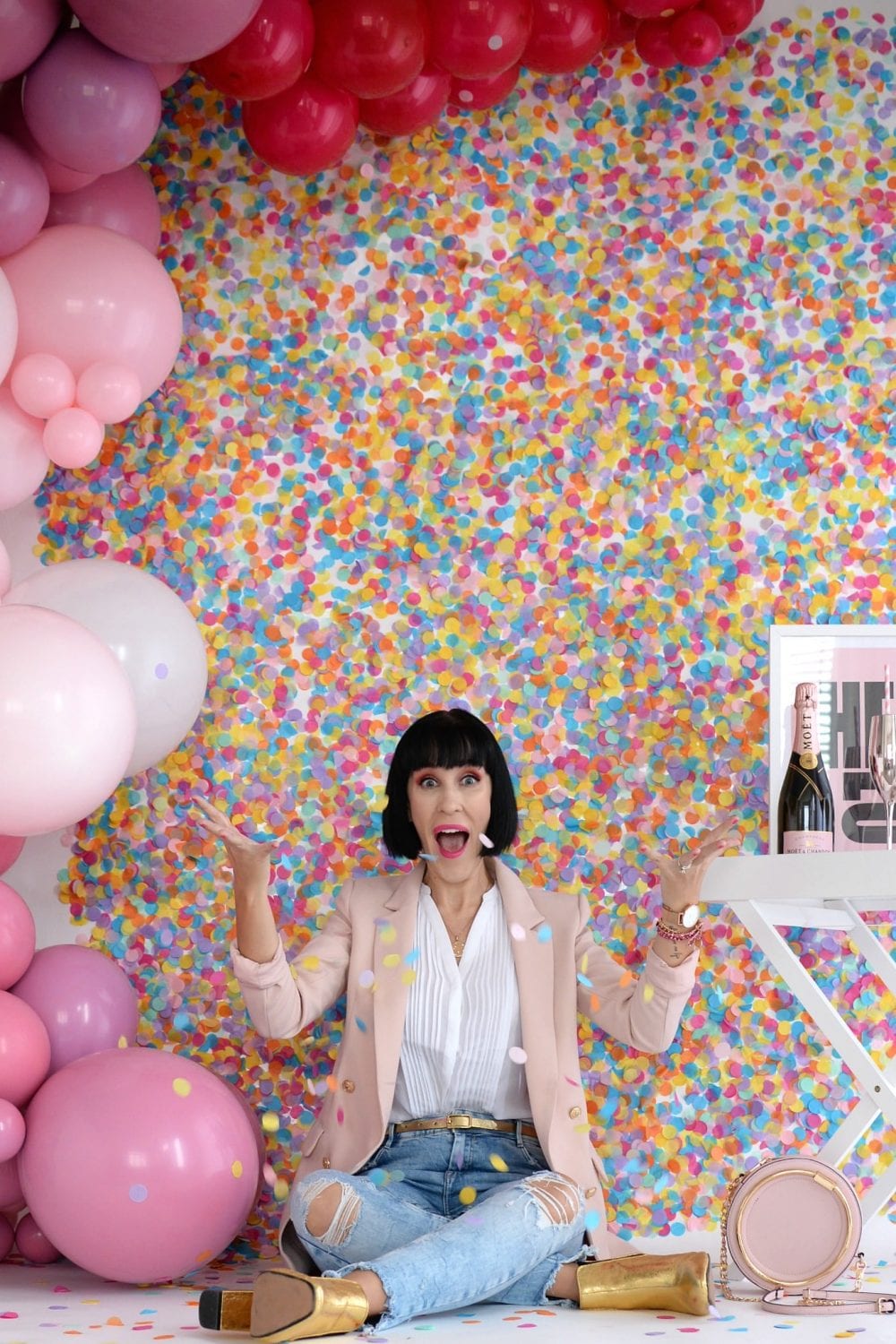 Let's talk jeans. We often feel like there's something wrong with our body when denim shopping, but turns out, we're just trying on the wrong pairs. Forget about what's trendy or "hot right now" jeans and find one that actually fits your body. The secret to finding that perfect pair of jeans, the pair that fits you like a glove, is to understand your own body and not follow the trends. A general rule is if you're an inverted tringle, square or even oval, you can still get away with low (or lower) rise jeans and everything in between. For all my athletic, tringle, hourglass and apple gals, you can rock a high waisted jean like no other. Let's say by chance your jeans are too tight, you can always add a hair elastic around the button, weave it through the buttonhole and then back around the button. You instantly just gained an extra few inch.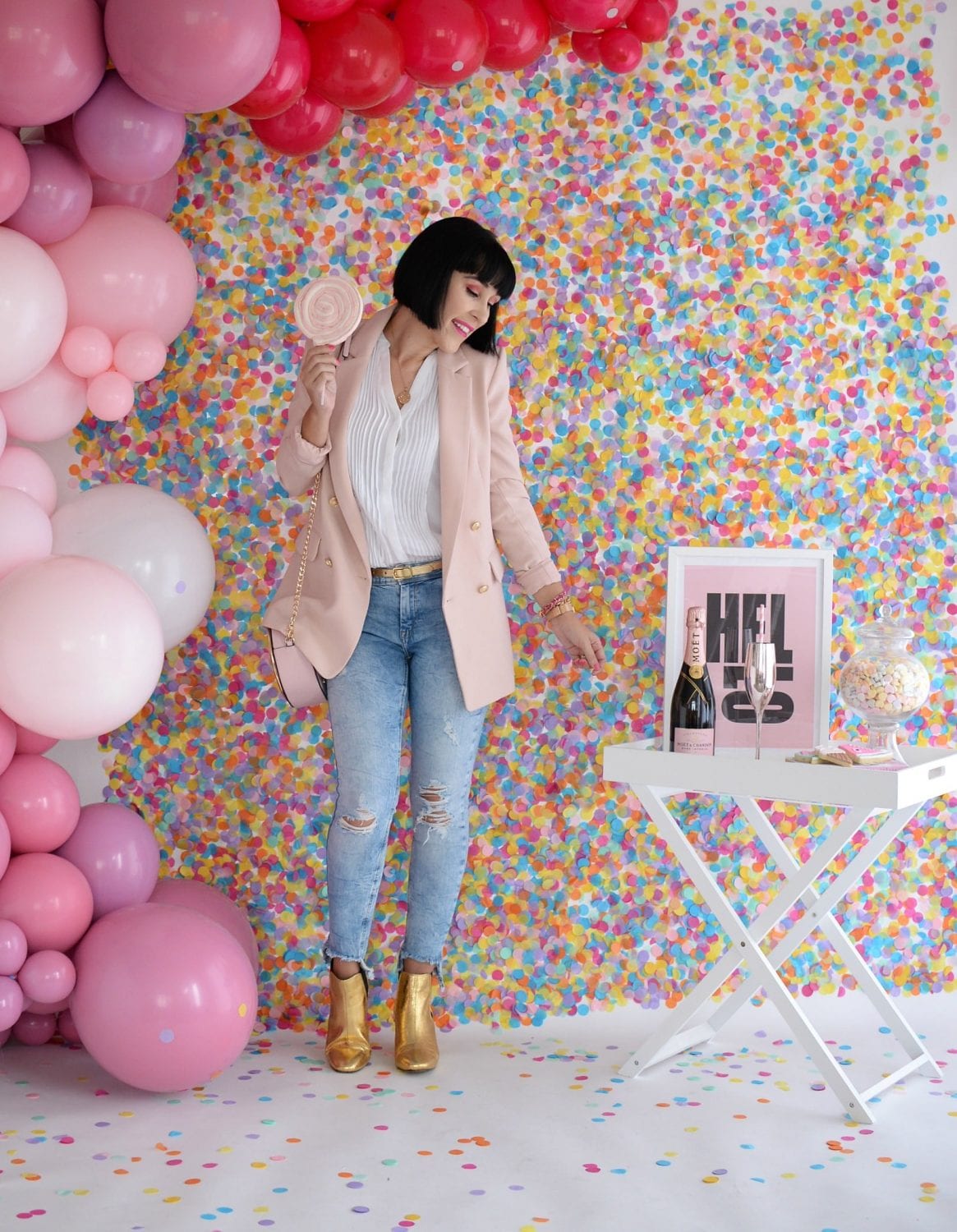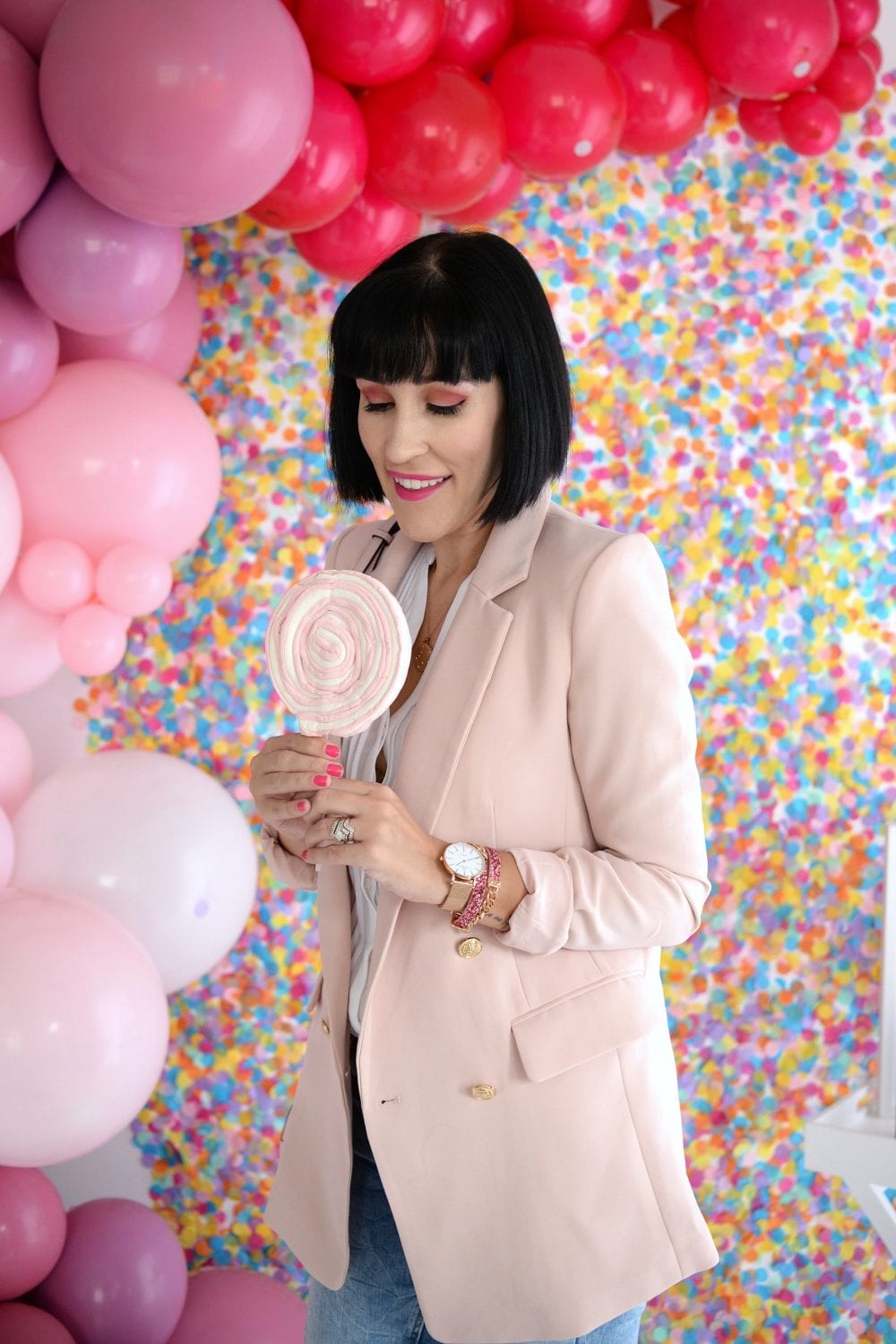 To tuck or not to tuck, that is usually one of the major questions we have on the daily. 9 times out of 10 I recommend tucking. It just tends to look chicer and more polished. I know this isn't for everyone, so if you still want that effortless look, try a French-tuck. Take a small portion of the front of your top and tuck it into the front of your pants/skirt (leaving the sides and back out). My tip to getting that perfect tuck (if you have extra material) is to take a clear elastic and do a small pony at the end of the top and then tuck that into the bottoms. Another option, if you're a fan of shapewear, is to tuck the top into that before tossing on your bottoms. This will ensure everything stays flat and smooth, without any lumps and bumps.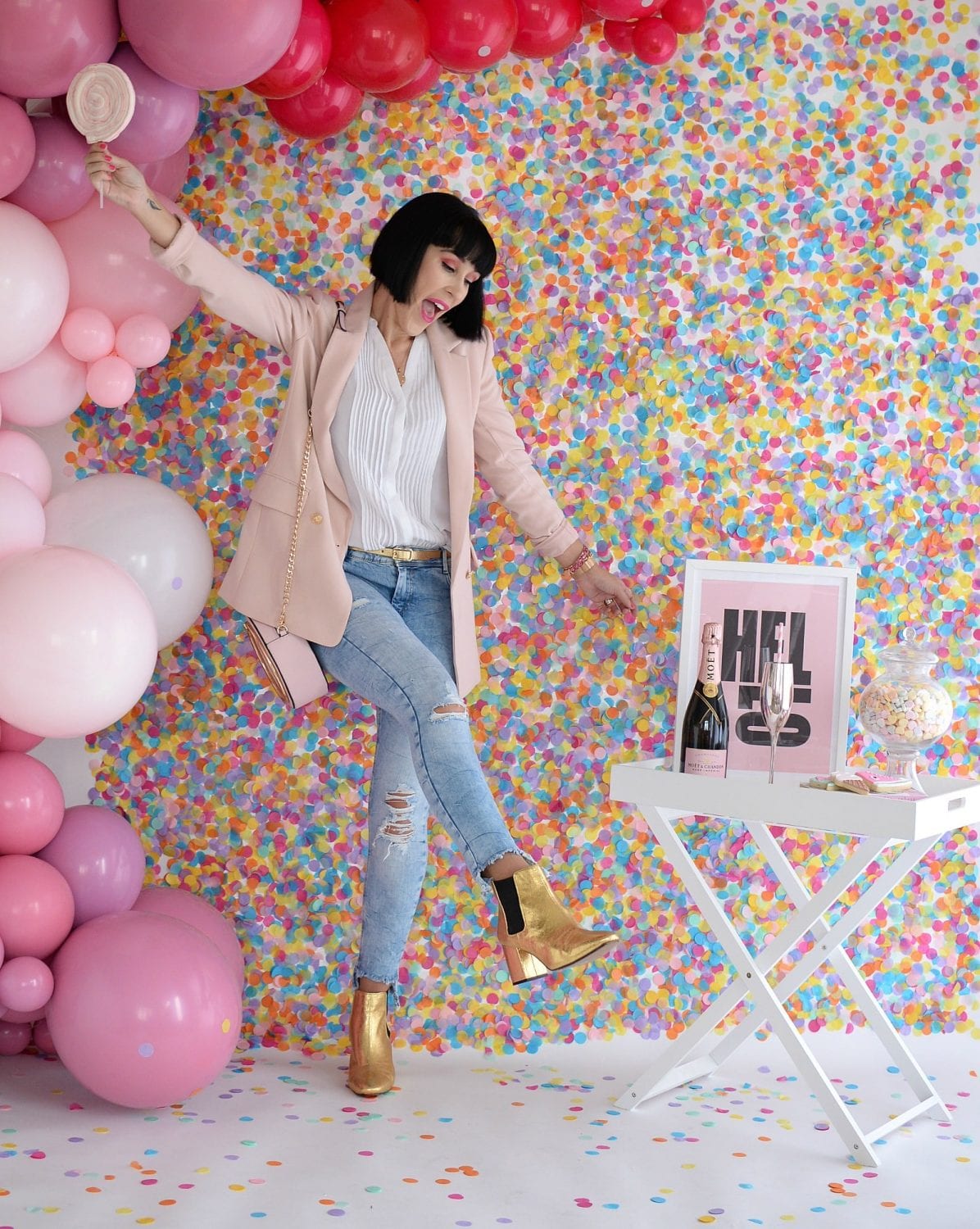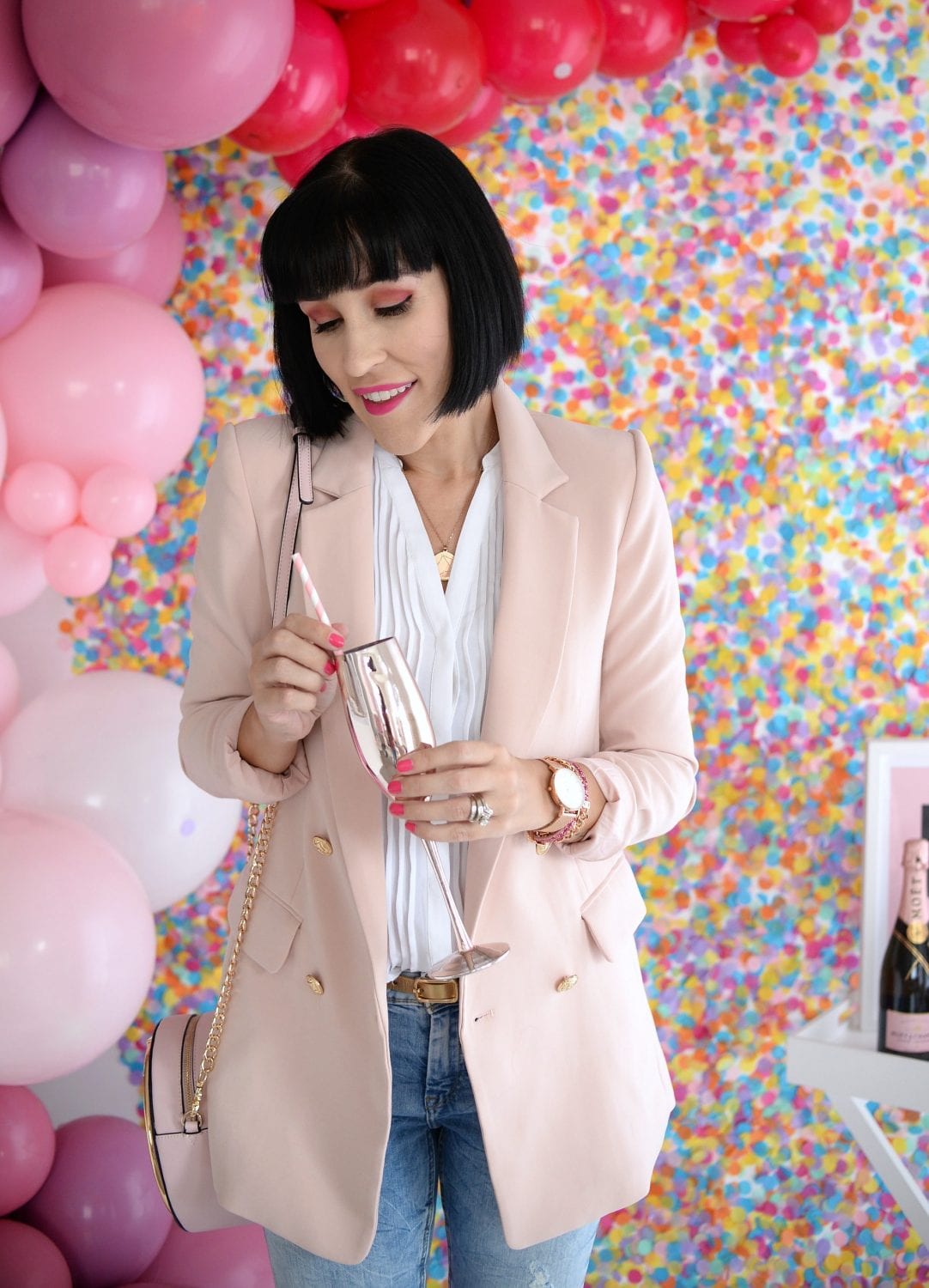 If you're not looking to spend extra on tailoring or taking in your blazers, you can simply cuff or roll up the sleeves. A telltale sign that your blazer is ill fitting is if the sleeves are too long/ or too short. The simplest way to avoid this, is the make the length look intentional. You can either cuff the sleeve a few times, to make it shorter, or just scrunch up the sleeves to give it that effortless chic look.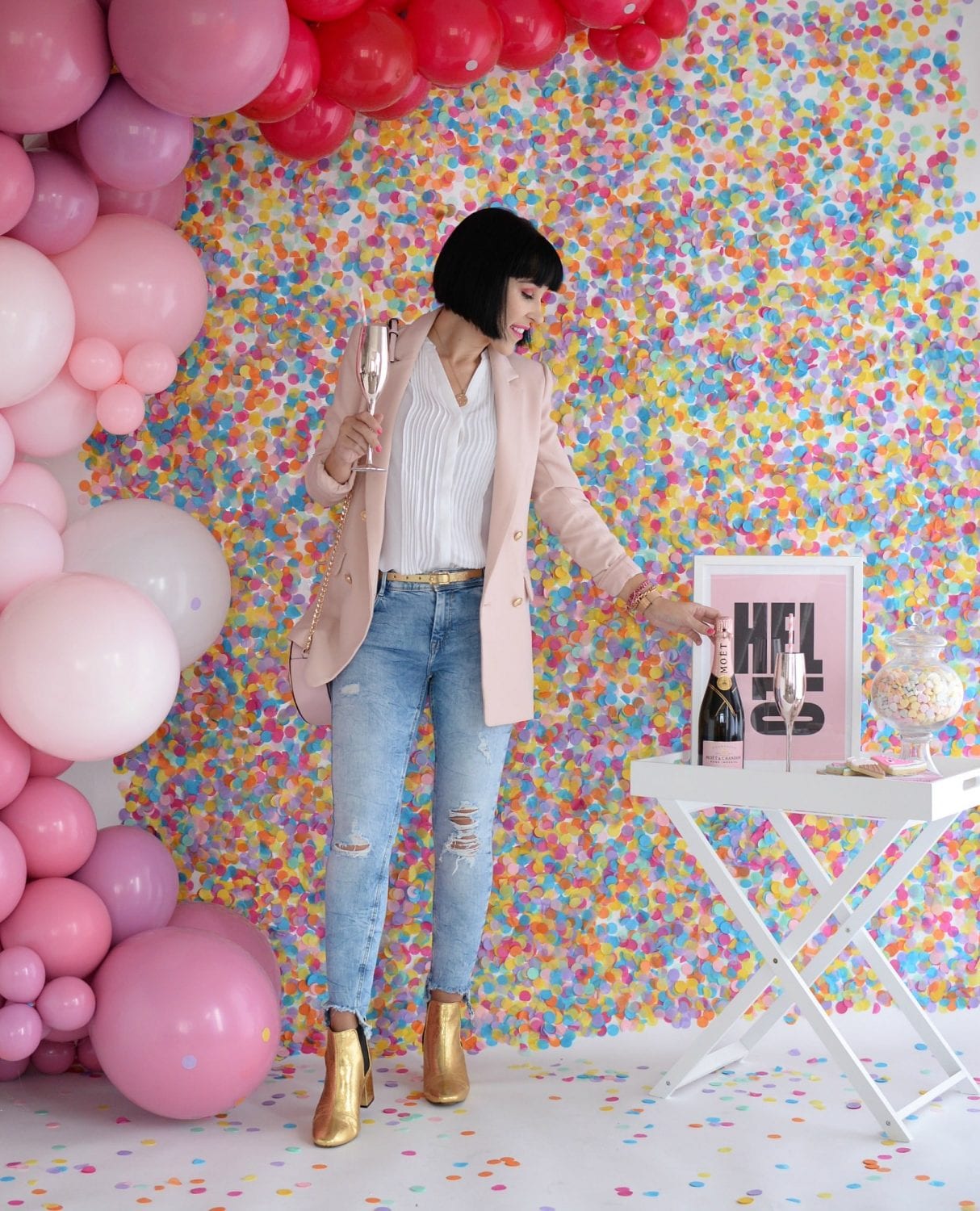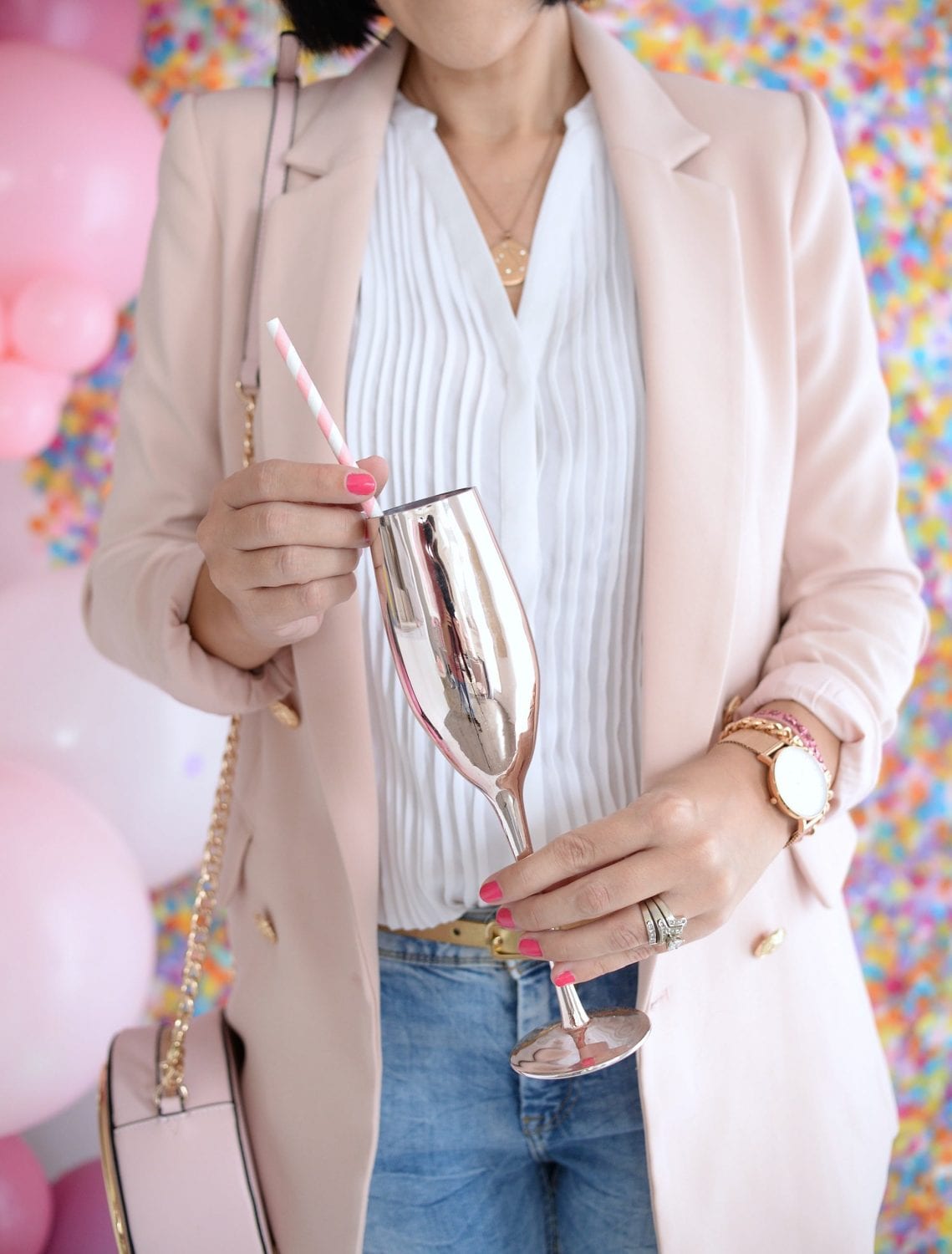 Another secret that a lot of professional stylists use on the daily, but often don't talk about is, double-sided tape. It can be used in an array of different ways, and an excellent alternative to alterations. It can be used to keep a wrap dress from revealing too much, keep the end of a belt from flapping in the wind (if it's too short to make it to the next belt loop), or to even hold down a lapel on a collared blouse or blazer.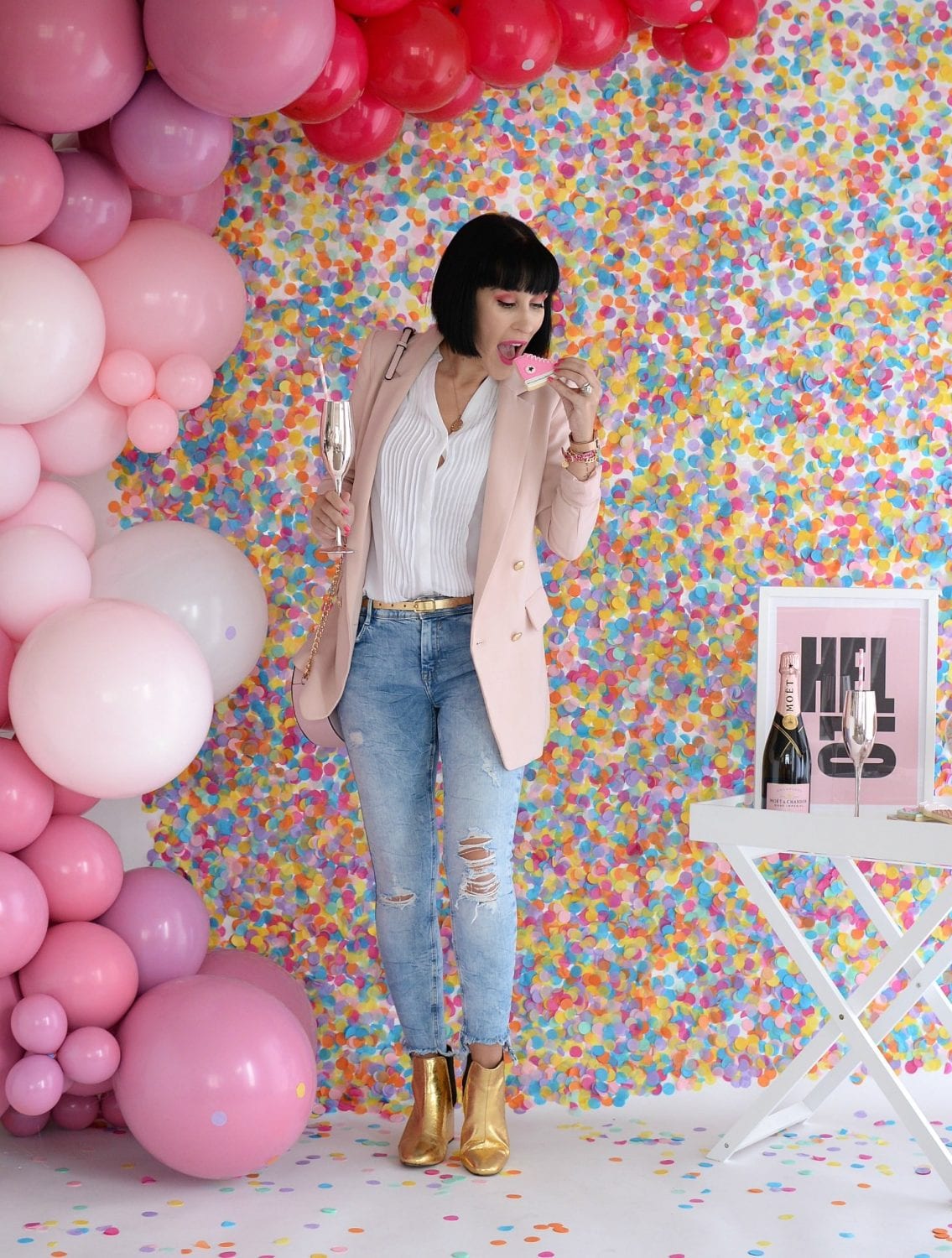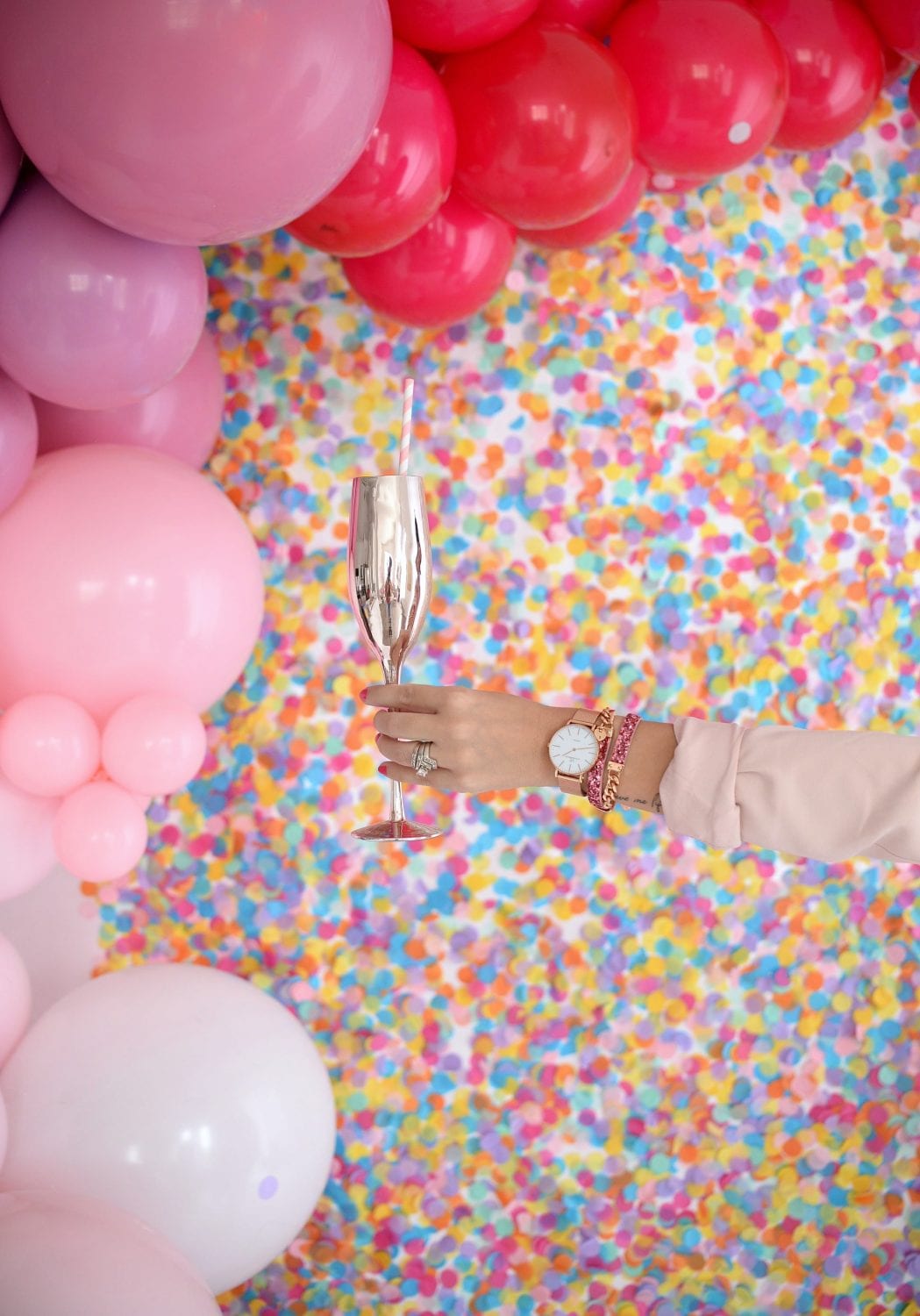 Try to keep your handbags and purses proportioned to your body size. At one point, oversized and jumbo bags were all the rage, and although they held everything outside of the kitchen sink, it was often too overwhelming and powering on most body frames. A handbag that's too big for your frame can not only take away from your outfit and gorgeous self, it can drown out your frame. Same goes for those ultra trendy micro and mini bags we're seeing right now. Since they are so tiny, it can have the opposite effect, making you look larger than you actually are. Stick to purses that complement your body type and personal style.  
What I Wore- Blouse- H&M, Blazer- Forever 21, Necklace- c/o Victoria Emerson, Belt- H&M, Purse- c/o Poppy & Peonies, Watch- c/o Victoria Emerson, Bracelet- c/o Victoria Emerson, Jeans- Zara, Booties- H&M