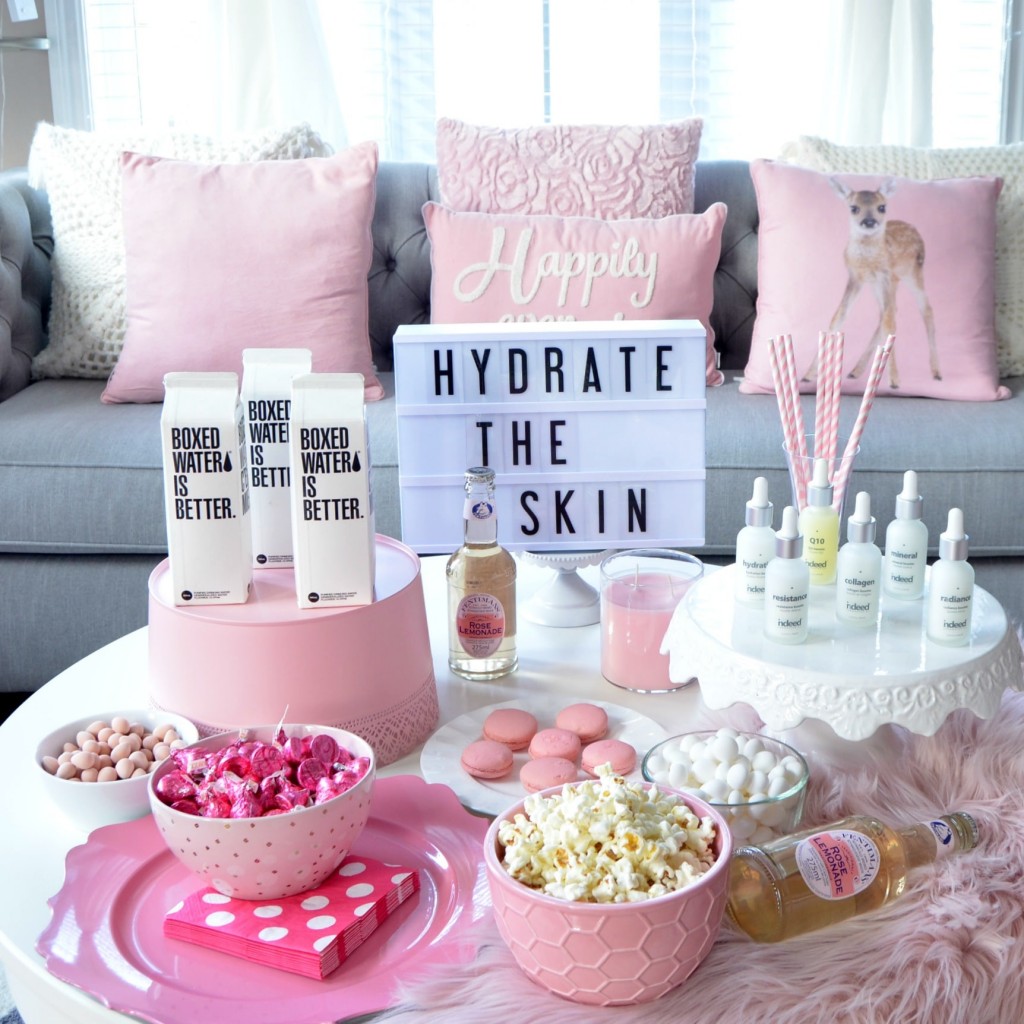 Indeed Labs Boosters
Even the most luminous highlighter wont clear up a dry, dull complexion. Skin that lacks moisture doesn't have that lit-from-within, radiant, healthy glow that we all desire. There are ways to keep your complexion hydrated, from the inside out, that's quick and easy.
Of course, the main way to hydrate the skin is to drink plenty of water. Upping your daily water intake is a quick, easy, and cost effective way to hydrate your body. Not only is it good for your skin, it's good for your kidneys and heart. You should aim to consume at least 2 litres of water a day.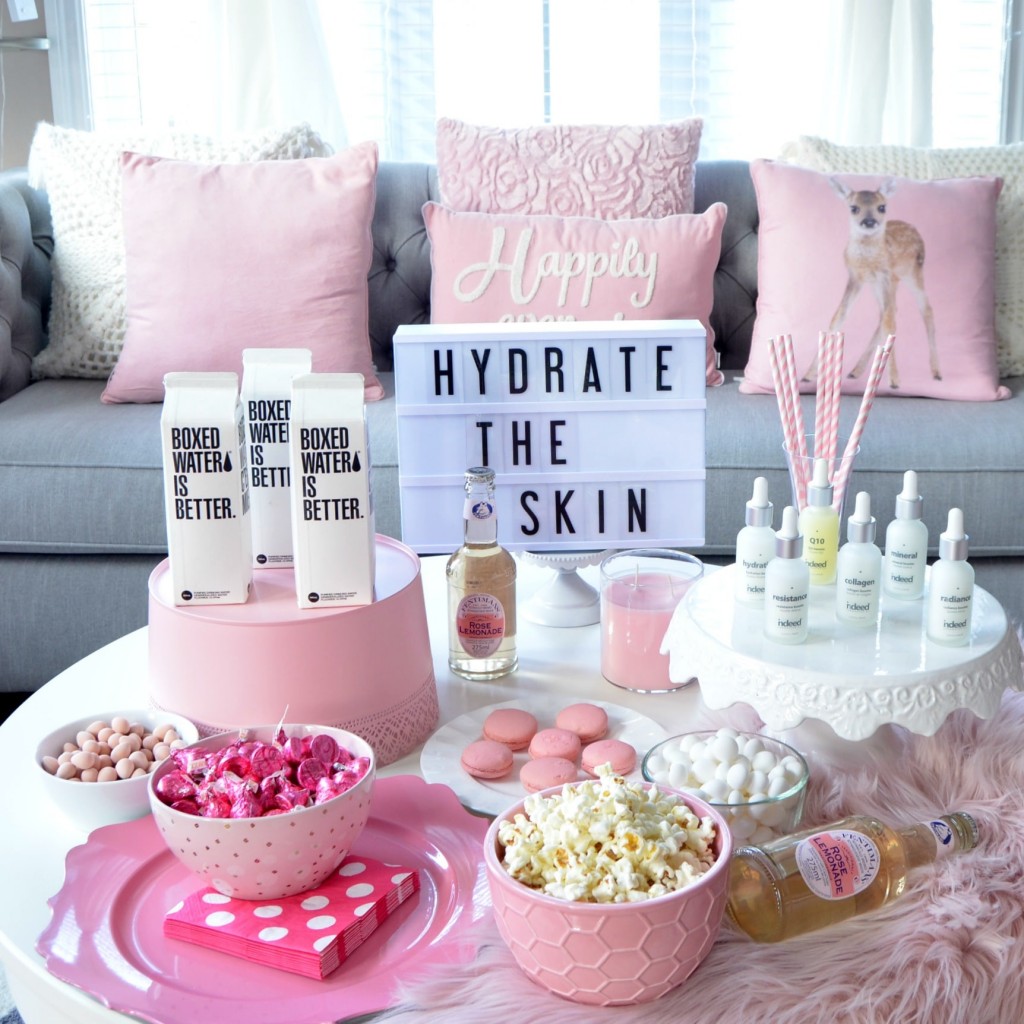 Eating more fruit, or meals that contain a higher water content is key. Fruits high in vitamins and minerals are both beneficial to your health and skin. Try replacing daily snacks like chocolate, chips and sweets with a fresh piece of fruit. Your skin will thank you.
As much as we enjoy a relaxing bubble bath, or a hot steamy shower, it actually strips your skin of its natural oils. Try to limit your hot showers, or turn down the temperature to a slightly cooler setting. Although a warm shower feels calming and soothing, it is dehydrating your skin.
You'd be surprised how beneficial a small bedroom humidifier can be. It not only stops your skin from drying out, it can help promote healthy sleep patterns and ward off common colds and virus. This can effectively treat dry, itchy, dehydrated skin in a matter of weeks.
You can also super charge your skin care with a hydrating facial serum. Unlike traditional day creams and moisturizers, serums are usually chock-full of moisturizing ingredients and contain higher concentrated active ingredients to retain skin moisture. By using a serum regularly, and one that's designed and created for your unique skin type and concern, your skin can look firmer, smoother and younger. It can also help minimize pores, fine lines and wrinkles, while increasing moisture levels, dullness and uneven complexion.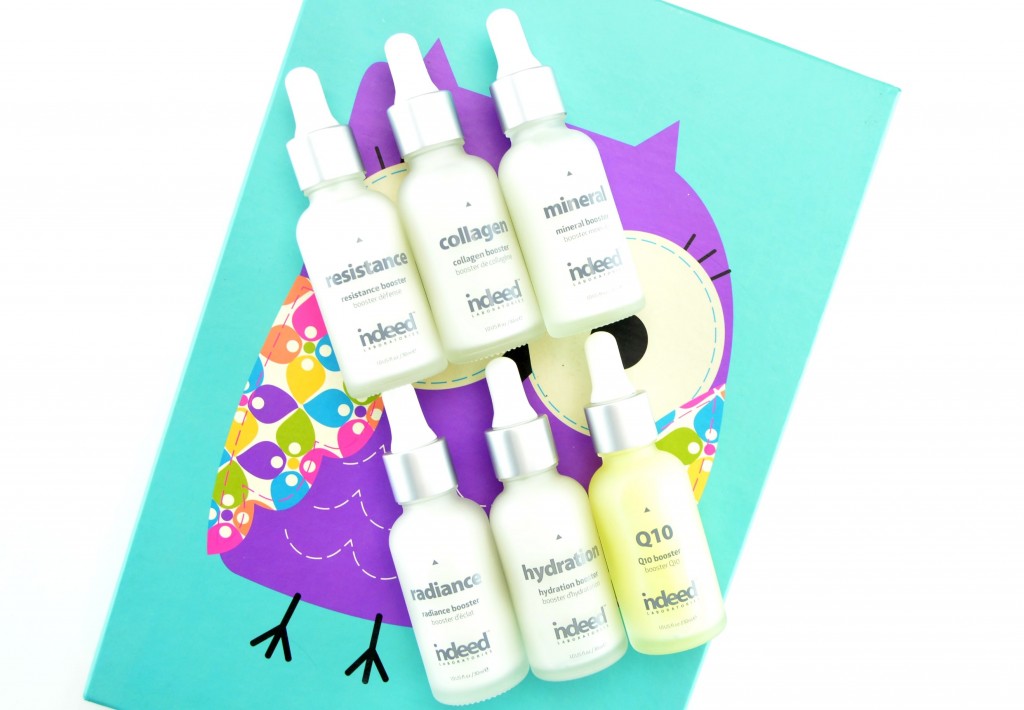 Not all serums are created equal, which is why Indeed Labs has released 6 highly effective and concentrated skin boosters designed for your unique skin type and concern. Whether you're looking to boost hydration, defend against anti-aging, increase the natural production of collagen, restore skin's luminosity or reduce the appearance of fine lines and wrinkles, there's a booster for you. Simply add a few drops directly onto your skin mixed in with your favourite moisturizer to instantly transform your skin. These can easily be added into your current skin care routine for that extra boost of hydration our skin so desperately needs.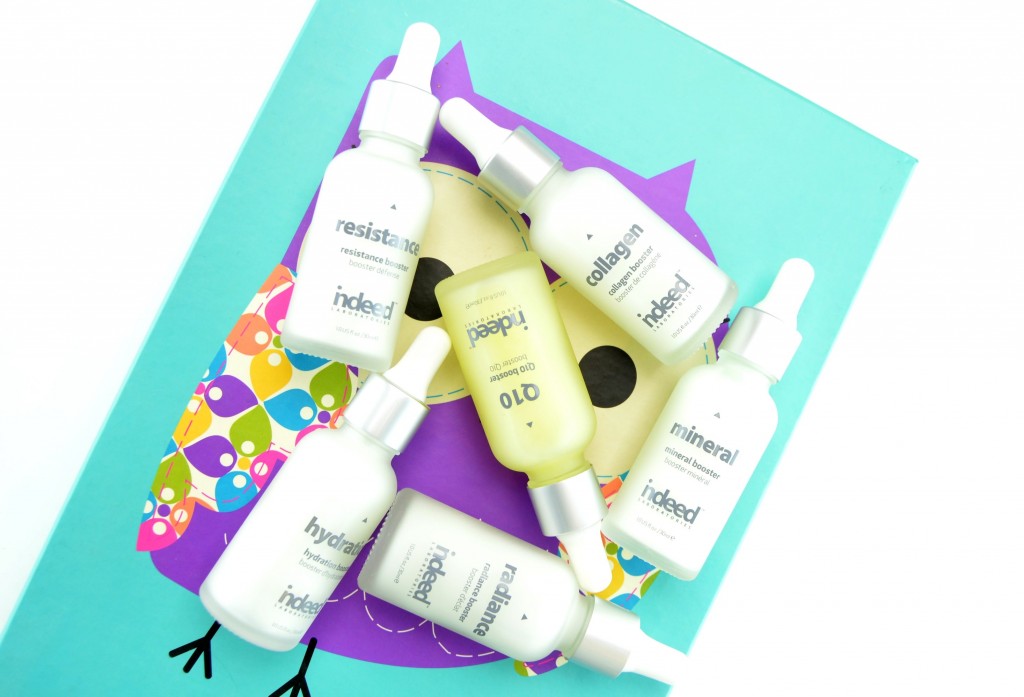 Each Indeed Labs Collagen Boosters features an extremely lightweight texture that absorbs into the skin instantly. Add a few drops to your daily or nightly moisturizer for added boost of hydration. Each serum helps to instantly replenish tight, dehydrated skin in a non-greasy formula. It glides onto the skin, immediately plumping up the skin and reducing dry patches. It works well under foundation and makeup, and since it keeps skin moisturized the entire day, it allows for your makeup to be applied smoother and easier. It helps to give the appearance of brighter, healthier, radiant and glowing skin after each use. These really do take your moisture to an entirely different level. Each retail for $24.99 exclusively at Shoppers Drug Mart.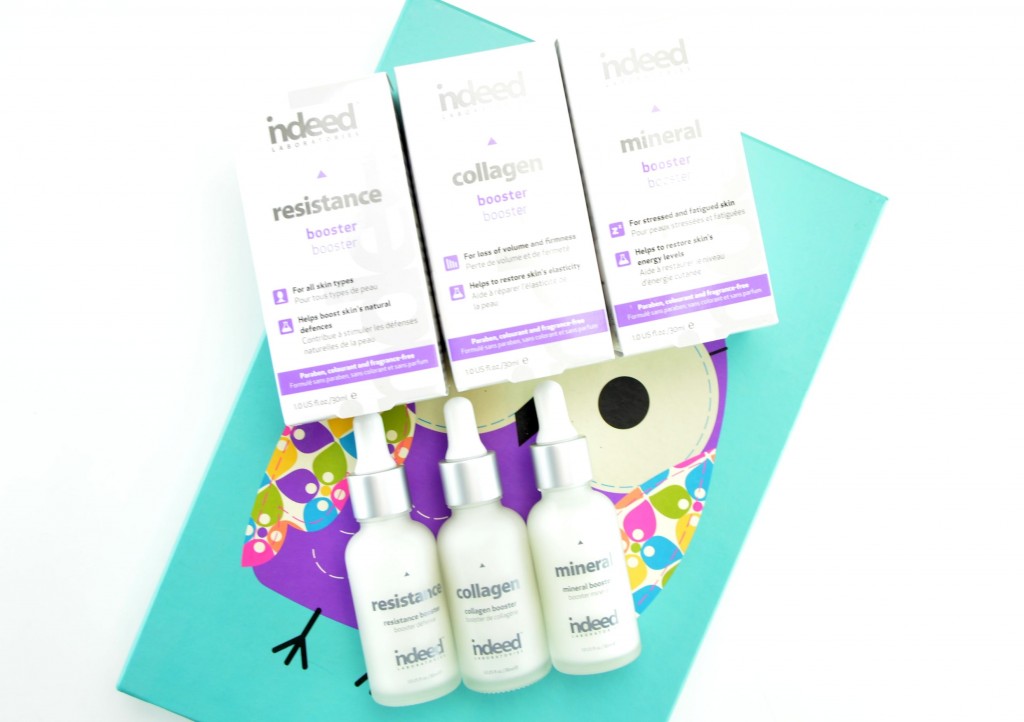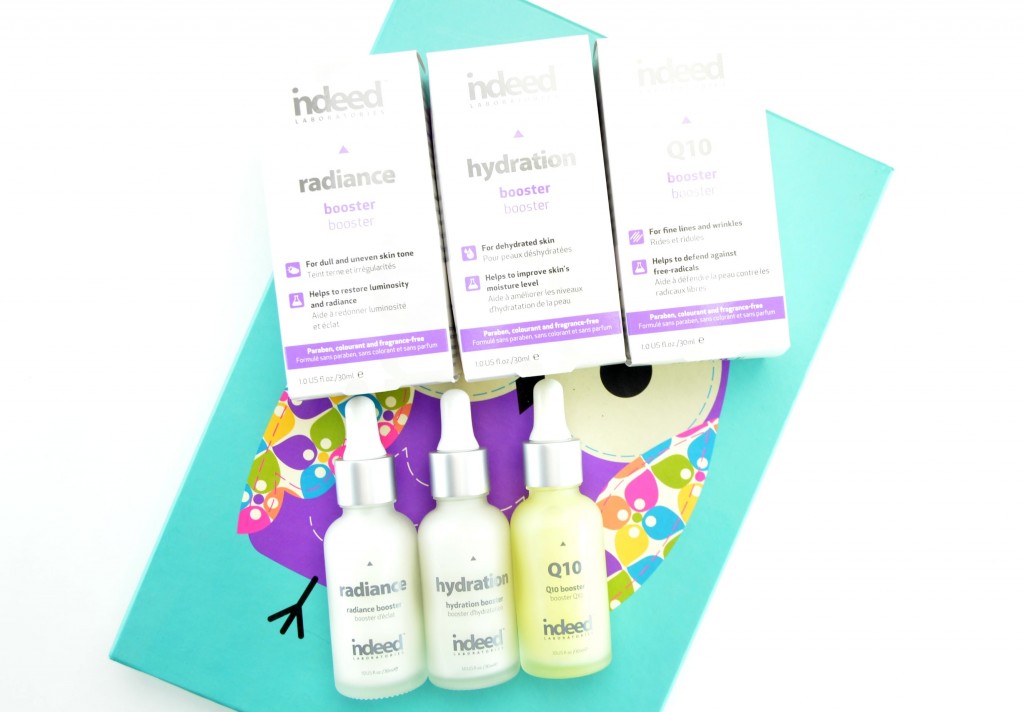 Dull, uneven skin tone, illuminate the skin with Indeed Labs Radiance Booster. Using plant-based active ingredients it helps to instantly bring back healthiness into the skin for a radiant, glowing complexion.
Indeed Labs Collagen Booster is ideal for those that lack volume. This multi-peptide serum is formulated to improve skin density and restore elasticity.
Stressed out and fatigue skin, bring it back to life with Indeed Labs Mineral Booster. It's packed with zinc, copper and magnesium which all help with circulation. It helps to detoxify the skin and limit oxidative stress.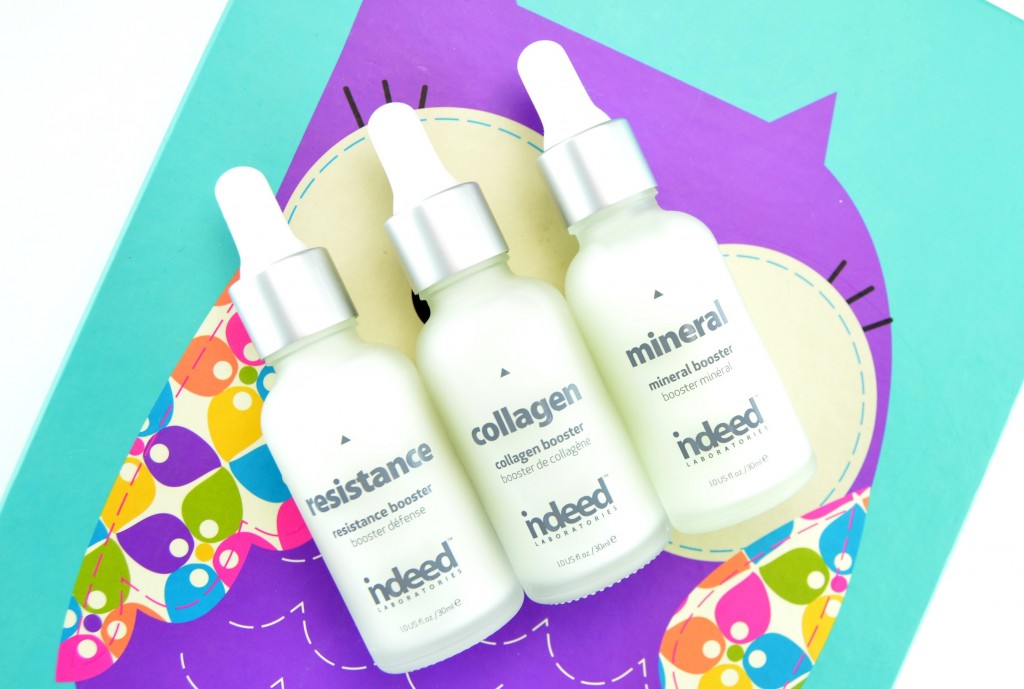 Indeed Labs Resistance Booster is the ultimate reinforcement serum. It helps to balance and restore skin's health. It boosts skin's natural defense and stimulate cell regeneration.
For those that have extremely dehydrated skin, Indeed Labs Hydration Booster features a blend of hydrating active ingredients designed to instantly restore moisture loss well beneath the skin's surface.
Looking to diminish fine lines and wrinkles, reach for Indeed Labs Q10 Booster. Its unique multifaceted cell-renewing formula helps reenergize the skin for a more youthful, toned and even complexion. It also contains powerful vitamin E to help prevent future sun damage and fights against free radicals.