5 Ways To Dress Up Jeans For The Holidays
I'm not going to lie, as much as I love getting dressed up in fancy dresses, there's nothing more comfortable than a good pair of jeans. I often get asked; how can you dress up your fave jeans? Can you wear them to a holiday party, dinner or special event… and the simple answer is, yes! From office parties, to our friends houses to dinner parties, and beyond, there are so many holiday functions we attend each year. Not all these events require cocktail dresses, sequins and shimmer. In reality, most of them are much more causal environments that are intended to be fun and relaxed.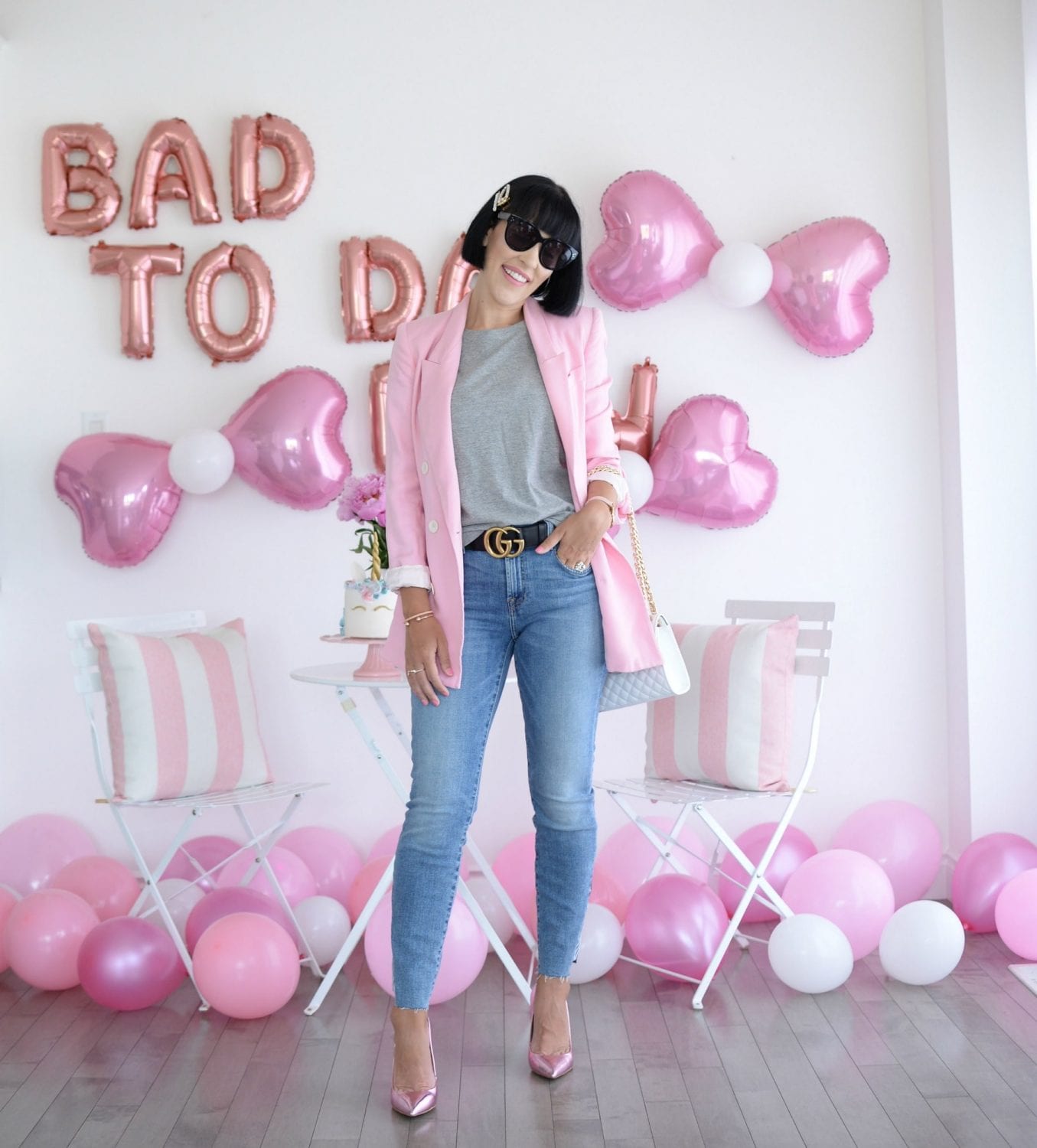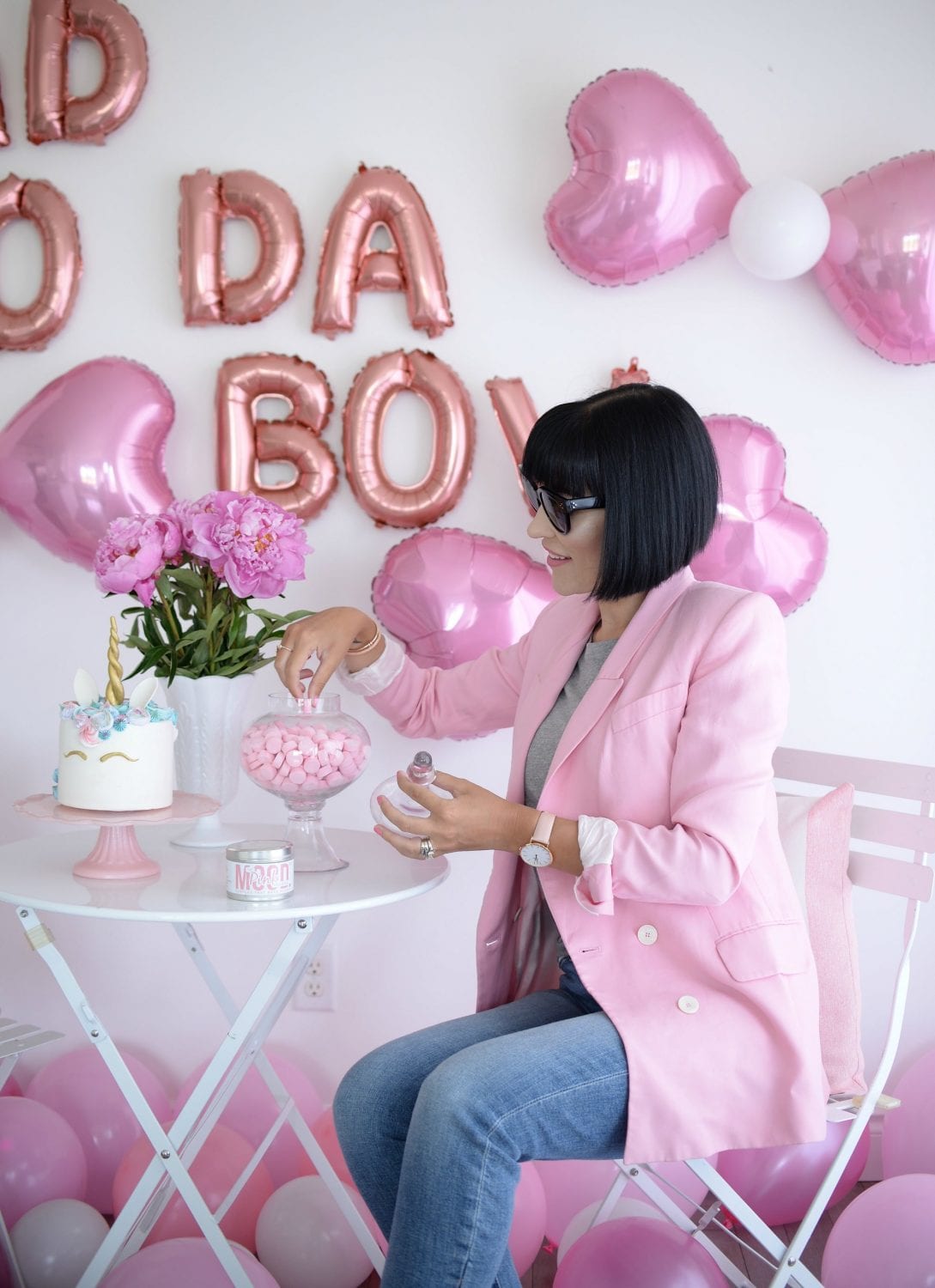 Velvet screams luxury, so naturally it's one of the easiest fabrics to dress up. Look for jeans in a dark wash, minimal tears, and either a straight or skinny leg. Pair that with either a velvet blouse, jacket or blazer. Look for a top that's not only done in this rich and luxurious material, but one that has visual interest, like a puffy sleeve, a tie around the waist or even unique button details. This outfit is completely effortless and items you probably already have in your wardrobe.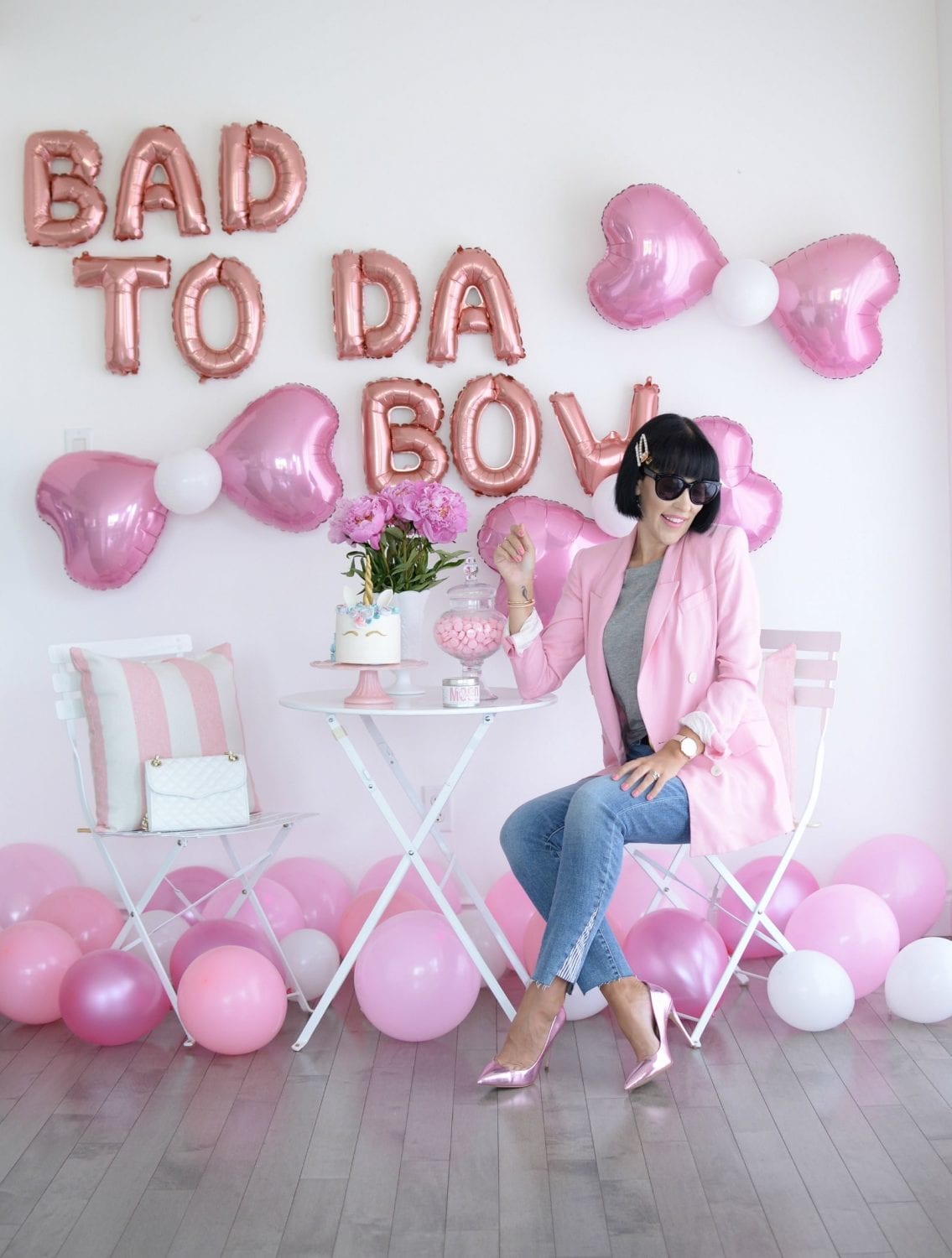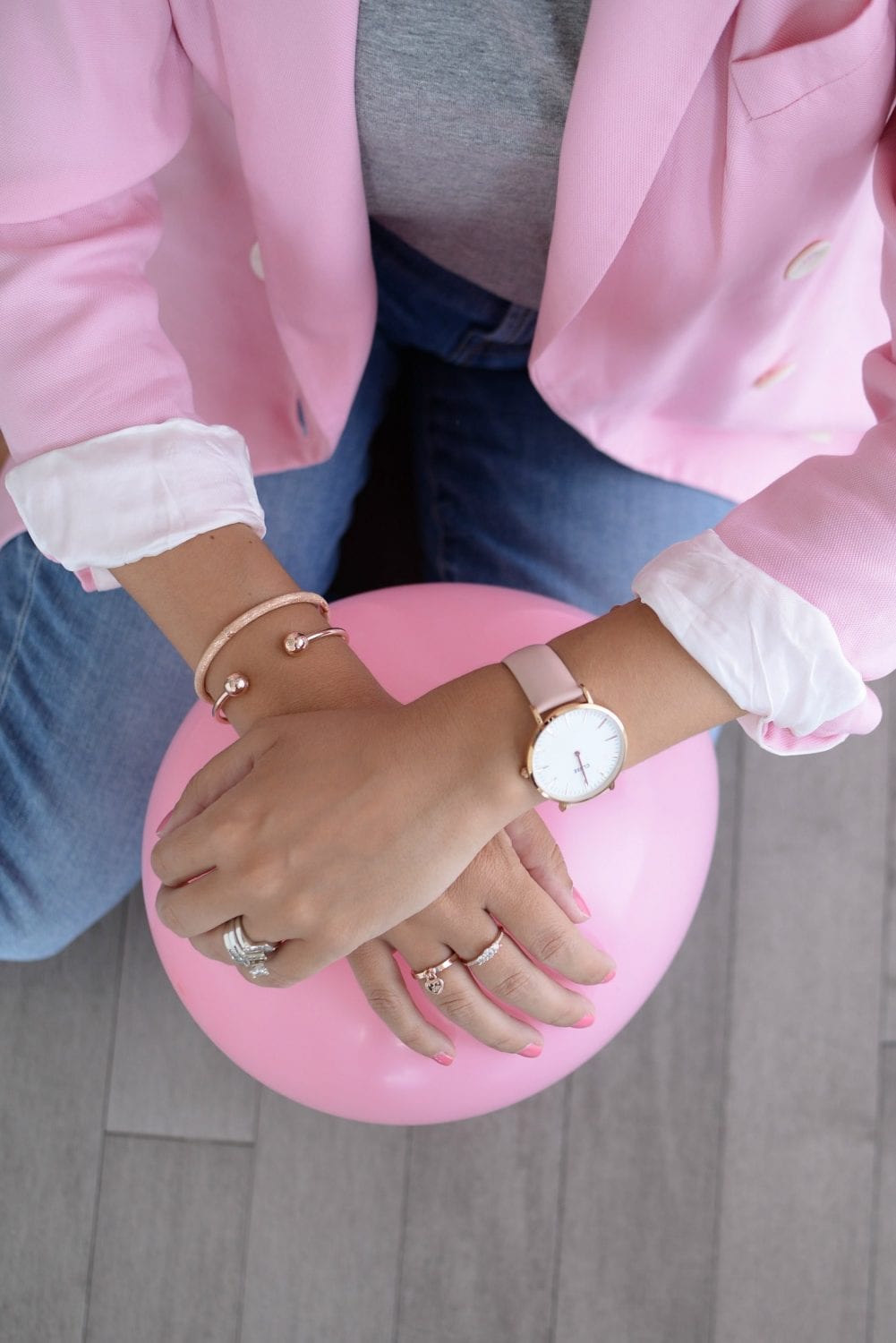 Next, let's talk monochromatic. It's one of the simplest ways to always look chic and stylist. Black jeans are a wardrobe staple, so chances are you already own a pair. If not, this should be on your holiday wish-list for sure. Tossing on a simple black blouse is the safest way to go, but if you're looking to be a little more festive and glam, why not look for one in a sheer fabric or one that has a little shimmer and shine to it.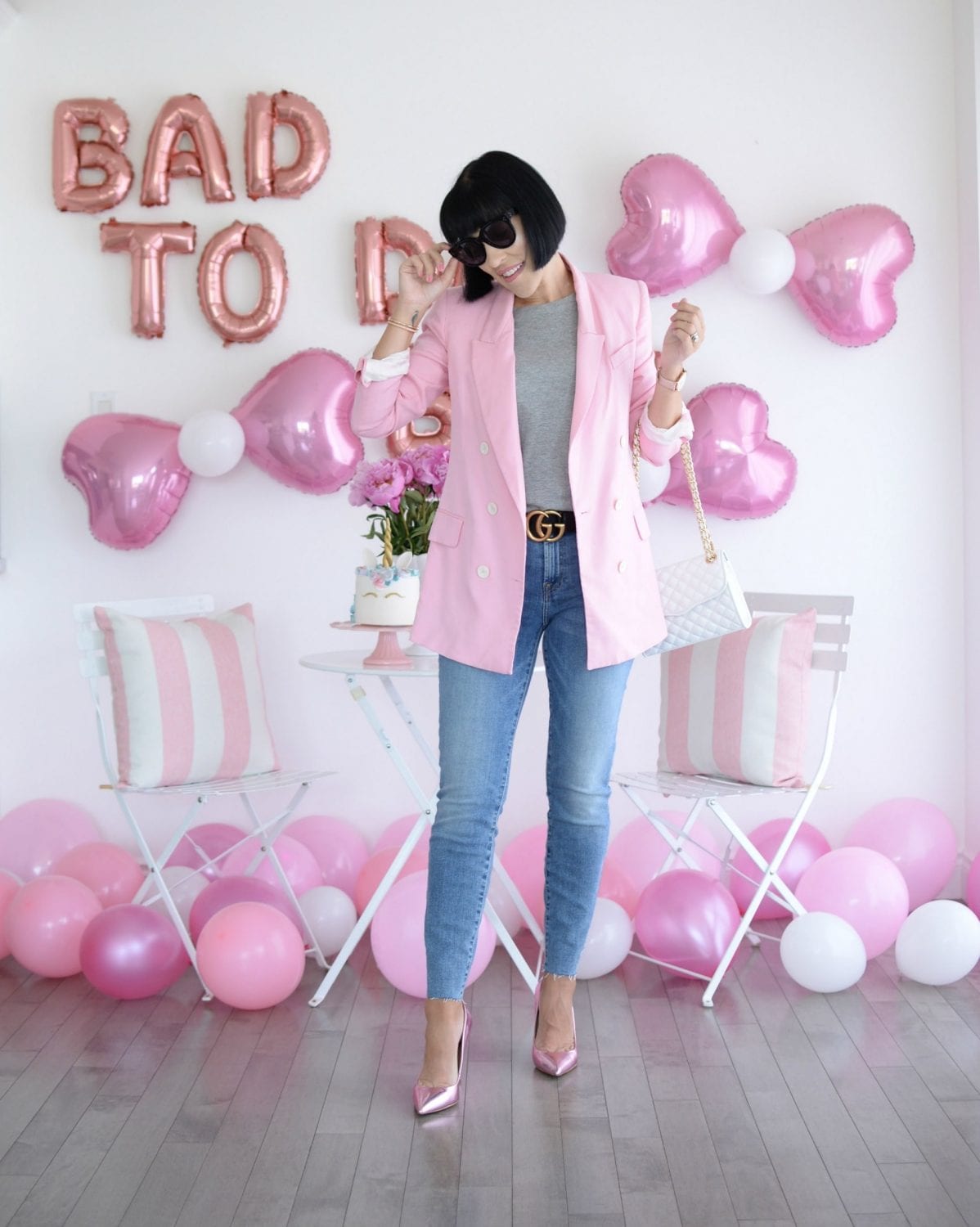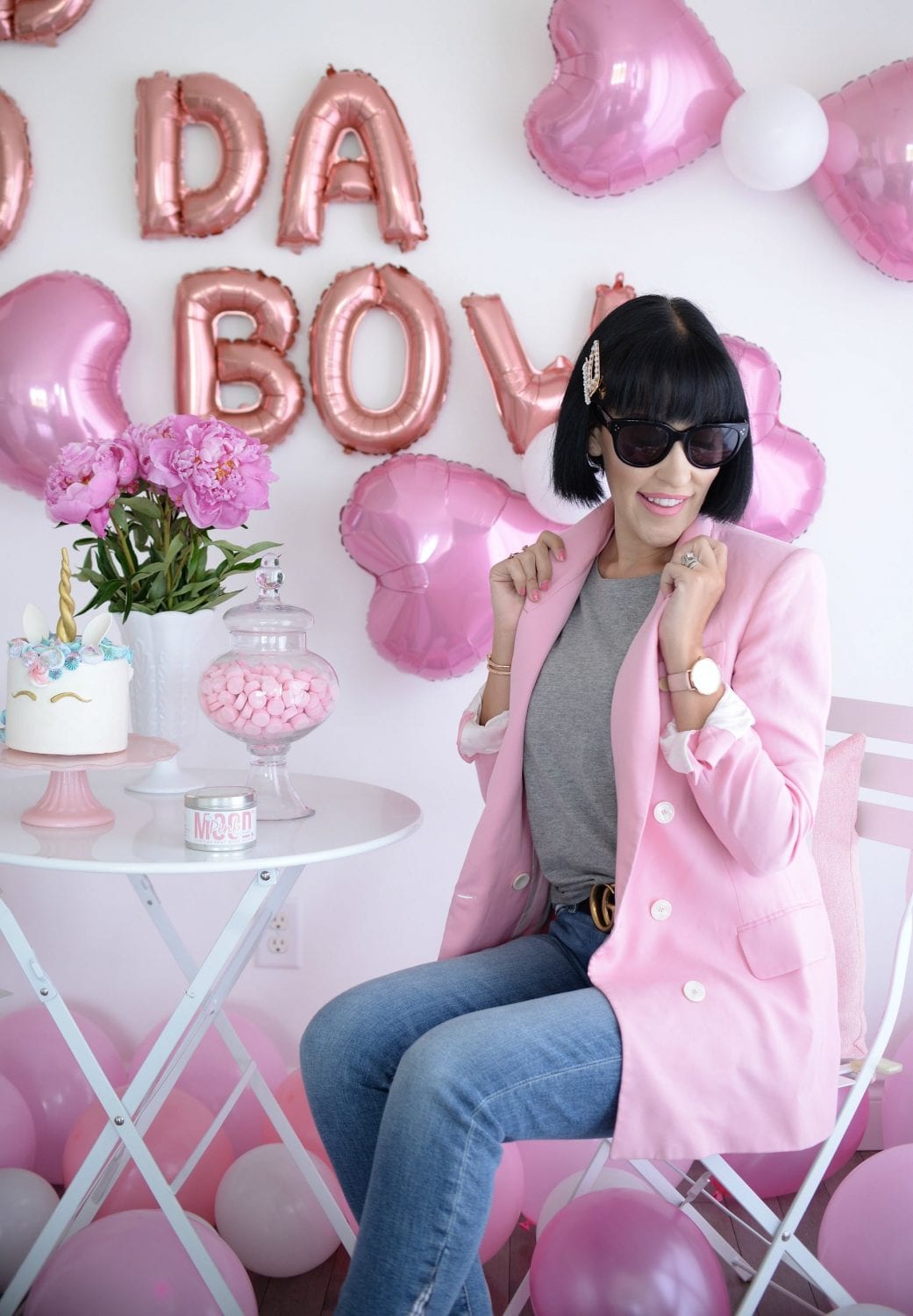 Over-the-knee boots instantly adds mega drama to any outfit. It can take an otherwise basic and boring look and transform it into one that's ready to hit the down. Of course, this is more on the "sexy" side, depending on what you pair it with. If you're looking for an evening look, try it with a silky black cami and a sparkly cropped jacket for maximum impact. If you want to create excitement, while still being daytime appropriate, try it with a form-fitting black turtleneck tucked into your jeans.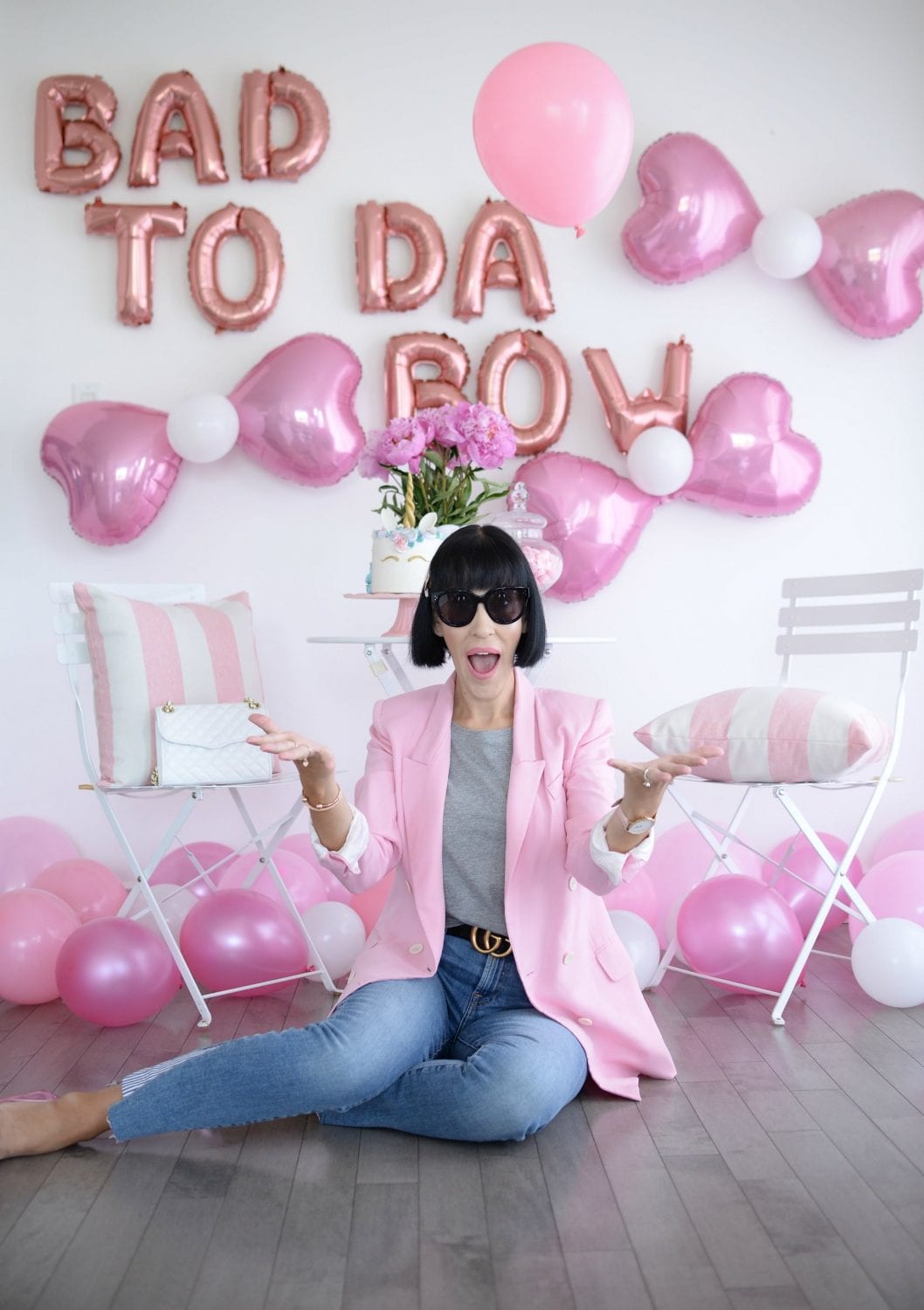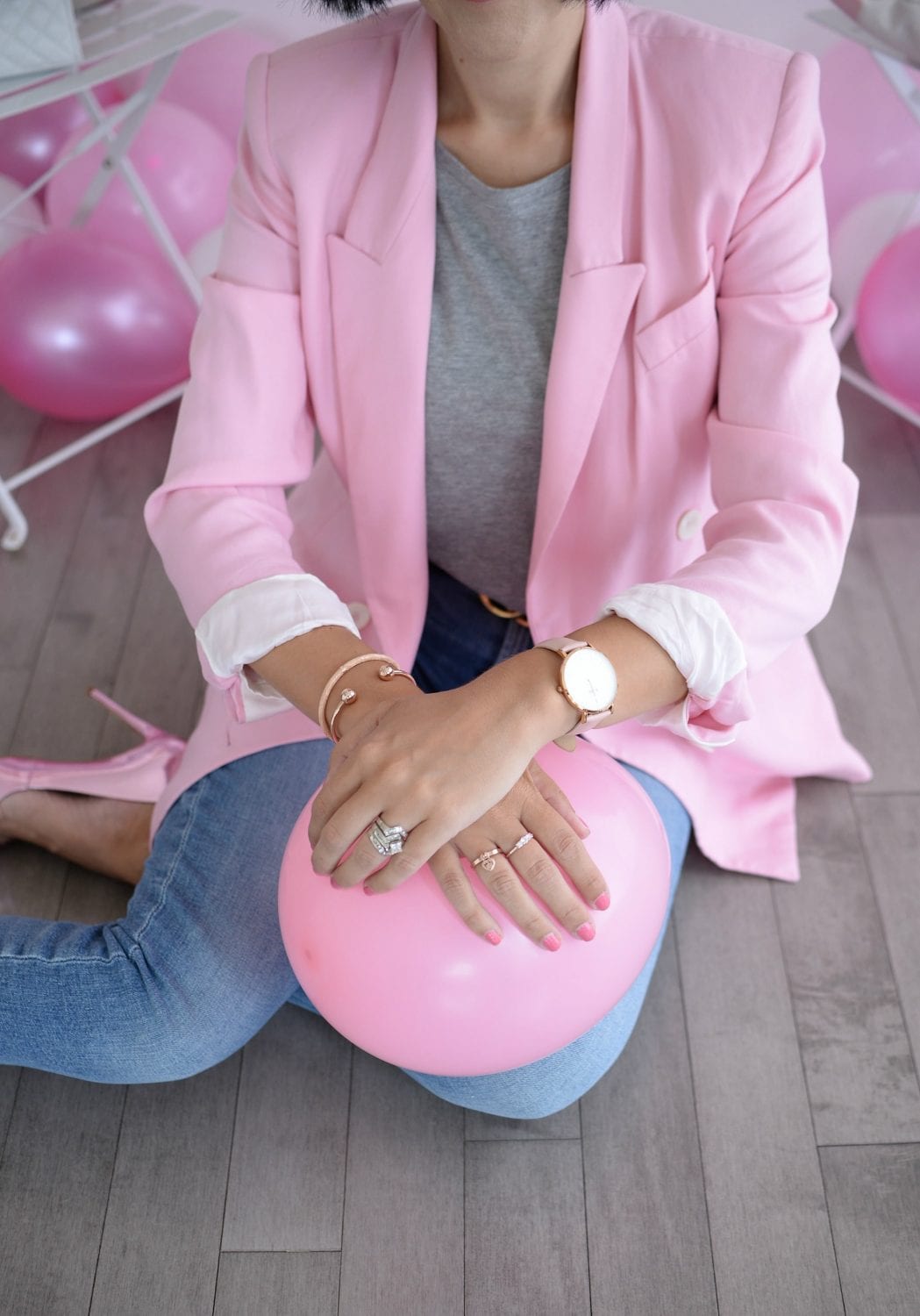 If you're not ready to give up on the idea of wearing a dress to a holiday party, you can dress it down a little by wearing it over your fave pair of jeans. Take your button-down shirt dress that you may otherwise save for the office and rock it with a dark wash jean. Layering it right on trend, is putting a new fresh spin on classic pieces. It's unexpected, yet still stylish and chic.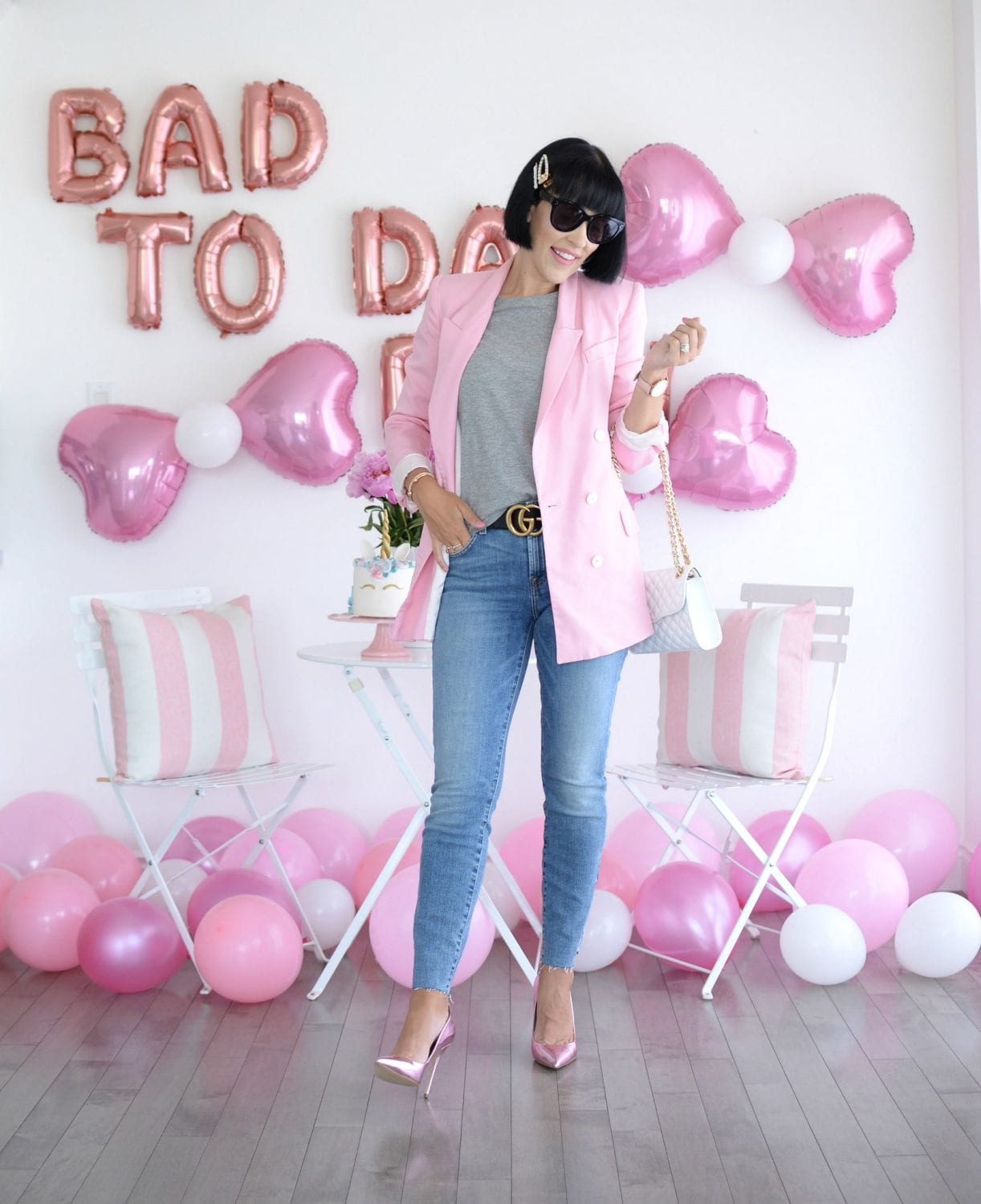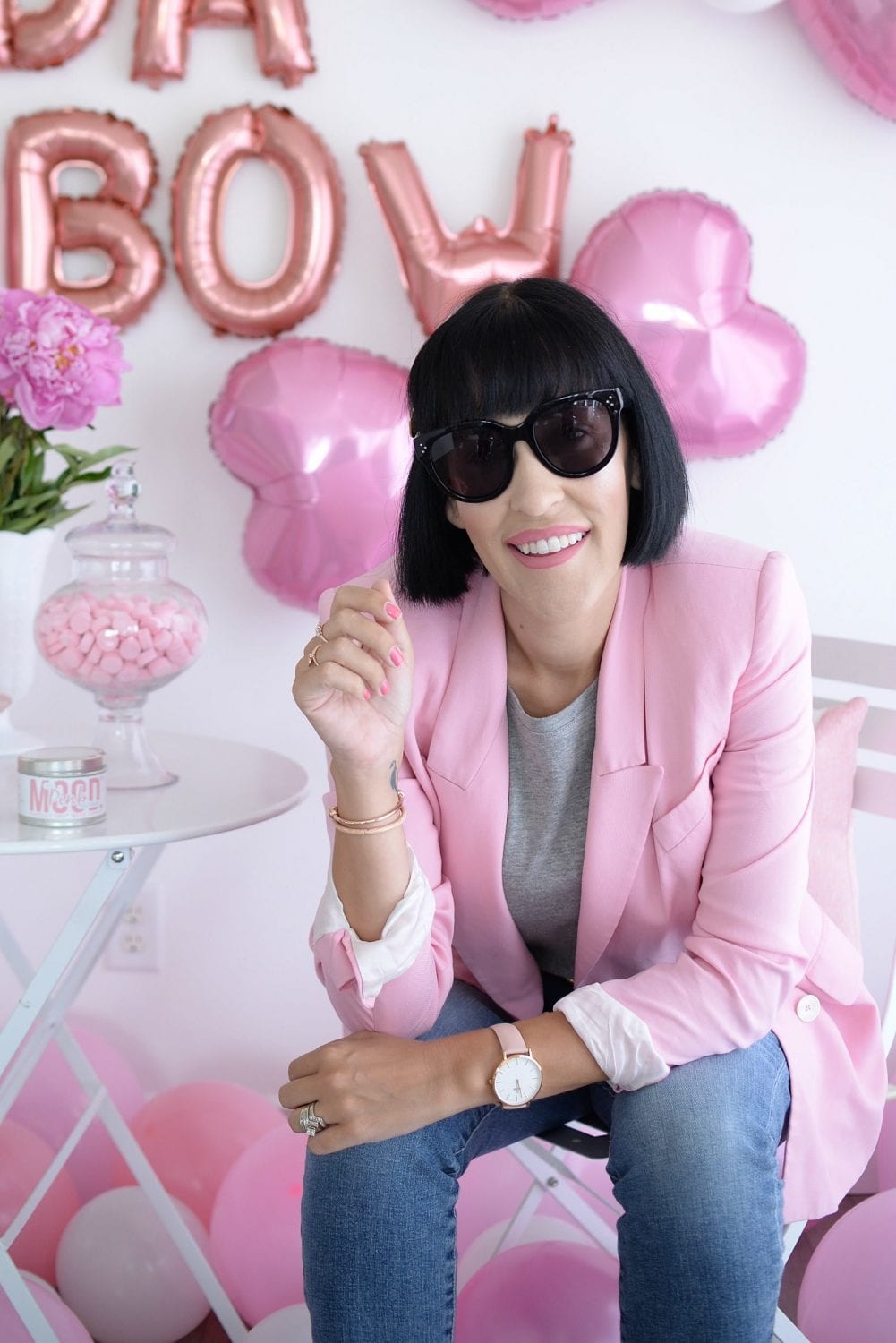 Finally, the classic blazer and jeans. Although this isn't new or unexpected, it's the perfect combination. When done correctly, it produces a memorable take on the simplest of silhouettes. There are endless ways to style this classic combo, from adding a pair of statement shoes to the right amount of accessories. It's a timeless combination that you can have fun with trends, colours, fabrics and styles. Either way, a blazer brings in an elevated touch to a wardrobe classic such a jeans.
What I Wore- Tee- Marshalls, Blazer- Zara, Celine Sunglasses- c/o Smart Buy Glasses, Barrettes- Amazon, Belt- Gucci, Purse- Rebecca Minkoff, Watch- Cluse, Bracelets- Pandora, Rings- c/o Pandora, Jeans- Saffron Road, Heels- Le Chateau