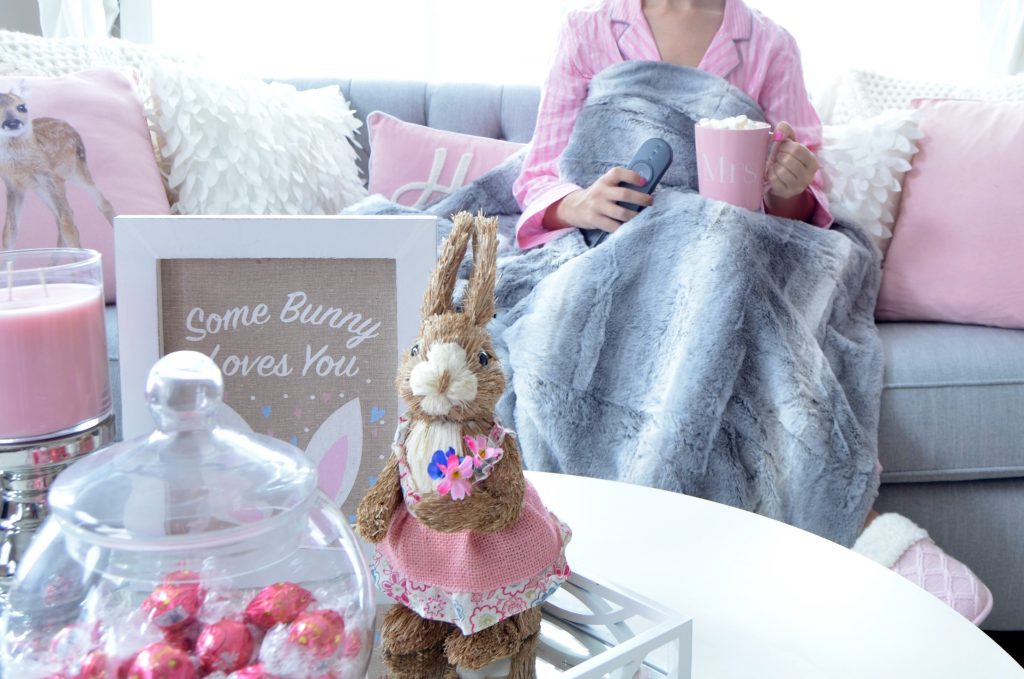 Sunbeam Faux Fur Heated Throw
Did you know turning down your thermostat a few degrees, for 8 hours a day, you can save over 10% a year on your heating costs? Easier said than done. If you're from Canada, you know how tough our winters can be. It's freezing, dark and windy 6 months of the year, and it leaves you dreaming of tropical locations. Considering I'm cold all the time, and my ideal temperature in the home is roughly 26 degrees, I'm always looking for ways to stay warm. If you're looking to stay warm, or at least maintain a comfortable temperature in your home without turning up the heat, there's several things you can do.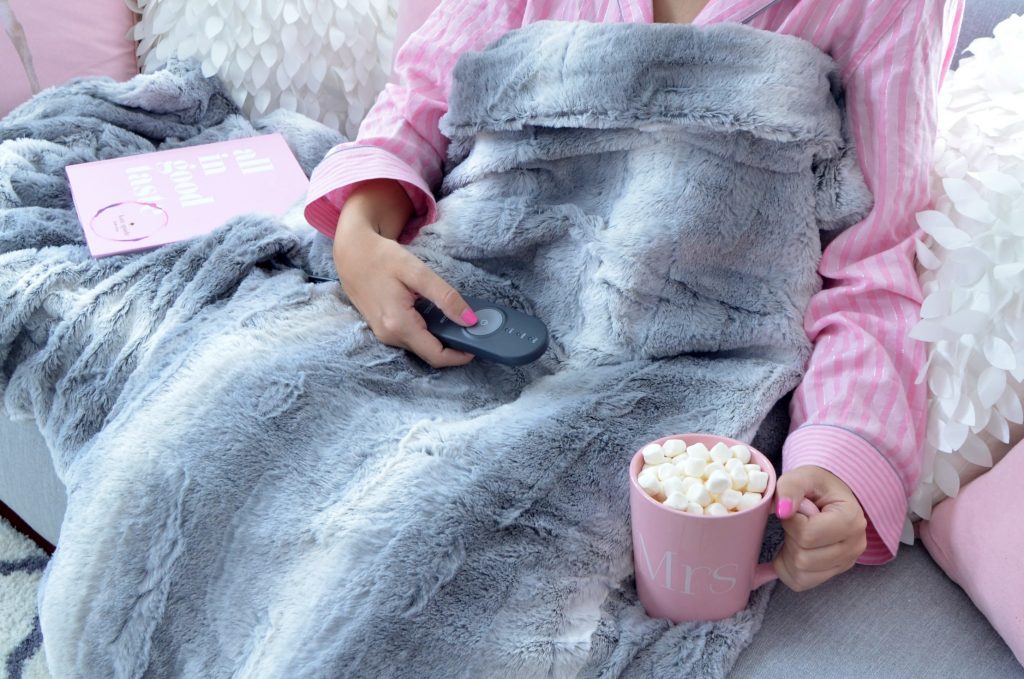 Let's start with a free option, let the sun in. Stop wasting energy and take advantage of the sun when you can. Open the window shades whenever the sun is hitting the house, to benefit the rays. Allow the warmth to circulate throughout the entire house. Make sure to close the shades and invest in thick curtains, when it begins to get dark, to help prevent the heat from escaping quickly.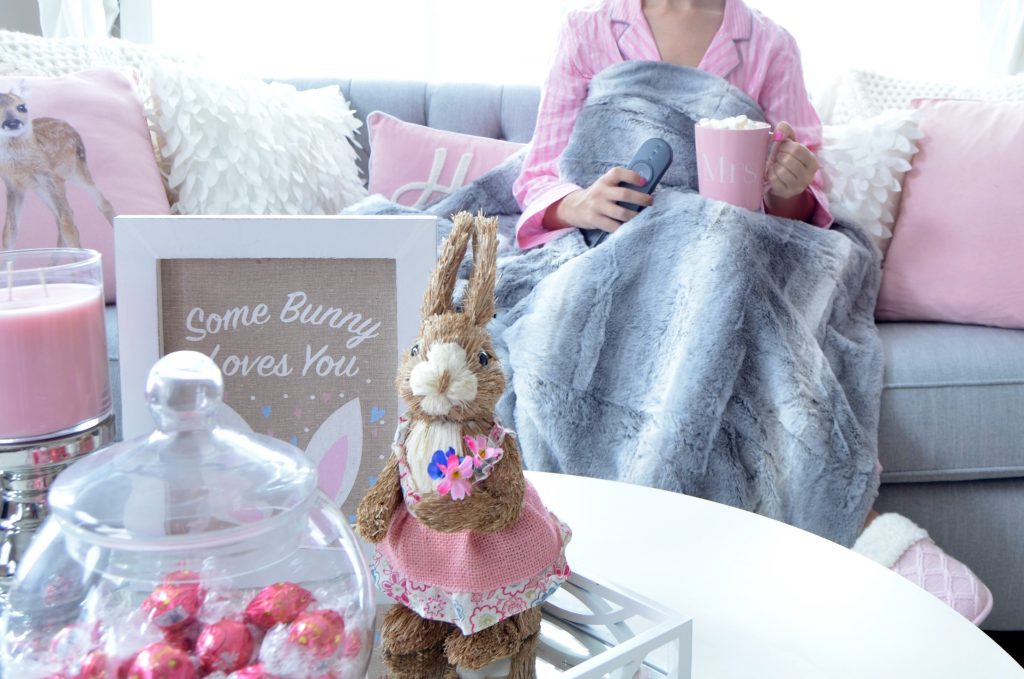 Get out as many throws as you can. There's nothing more inviting than a toasty warm throw on a cold winter night. Not only does this help to keep you warm and cozy, it's a great accent piece to add to your sofa. If you're reluctant to run up your power bill with a space heater, you can still escape the chill by investing in a heated throw.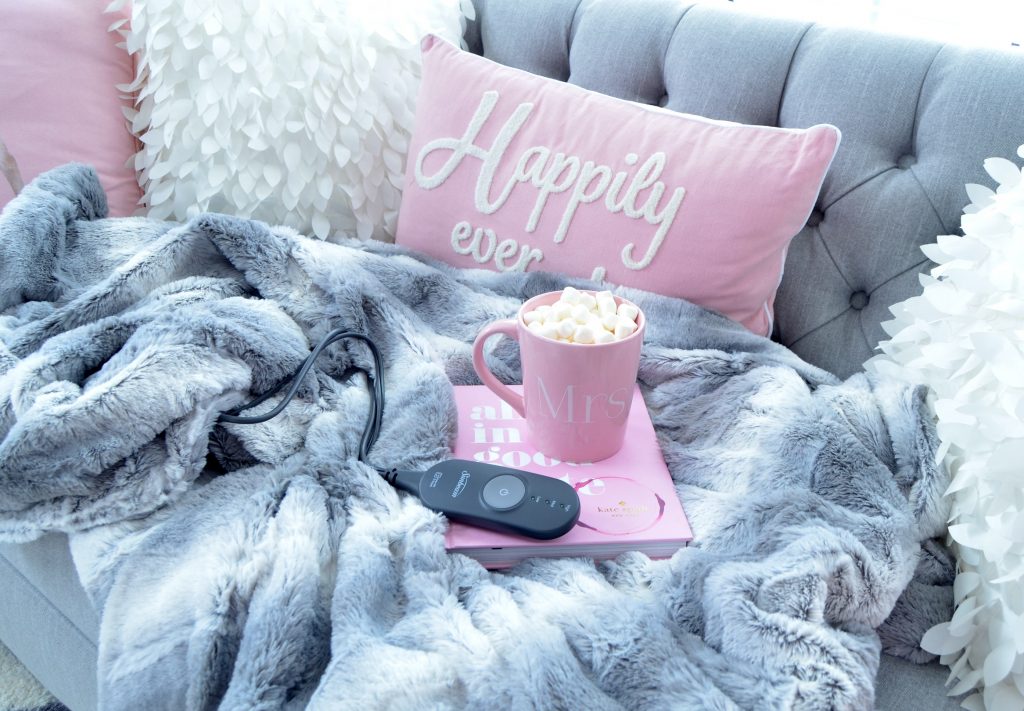 If you're looking for the most luxurious, soft, incredibly warm throw, wrap yourself up in the feeling of lush fur with this elegant Sunbeam Faux Fur Heated Throw. Not only does it bring a little warmth to your home, it provides an element of luxury and glam to your space. Although this grey and white, 100% polyester throw is only faux fur, it feels like a silky soft chinchilla. I almost forget how cold it is outside when I'm cuddled up in this throw. Thanks to the three heat settings, I can easily adjust the temperature to my liking. On top of keeping me snuggly warm, the heat it provides helps to comfort and soothe my sore achy bones and muscles. The warmth immediately sends me off to never-Neverland, but thanks to its automatic 3-hour shutoff switch, I never worry about falling asleep without turning it off.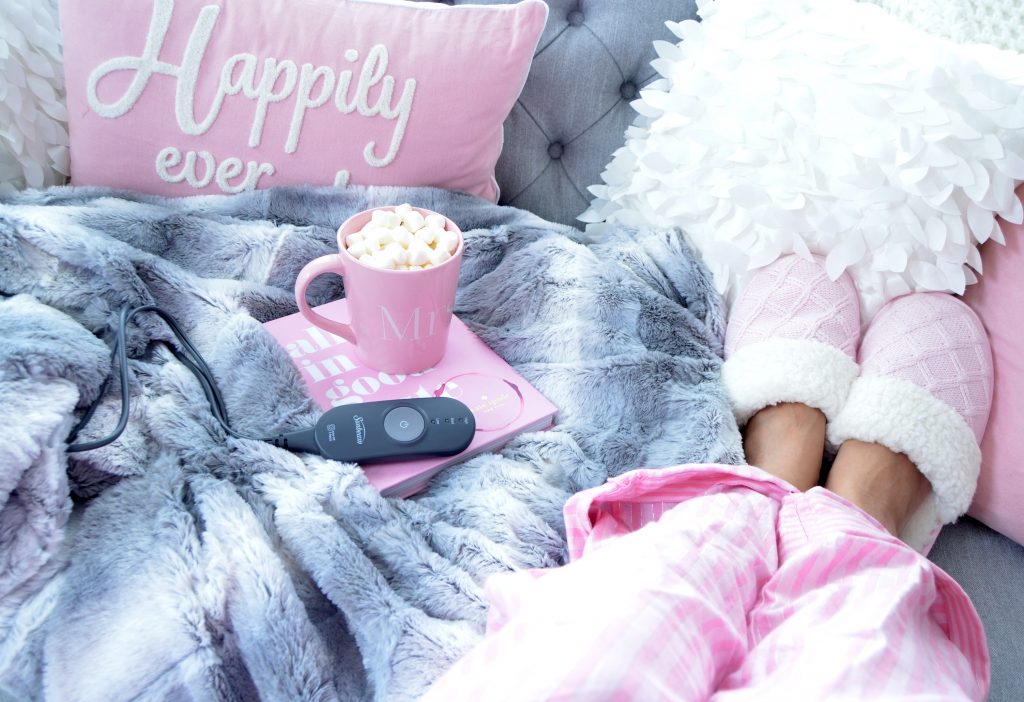 This Sunbeam Faux Fur Heated Throw is large enough to wrap my entire body in, but is also roomy enough to share with Derek. Since it's machine washable and dryer safe, we feel comfortable enough sharing a glass of wine and popcorn without the fear of spilling or making a mess. I promise you no one would ever know this is a heated throw, it's so soft and fluffy, I have yet to feel the actual heat source or wires. This is the perfect item to help add a touch of glam, luxury and comfort to your living space. It also comes with a 5-year warranty in 3 different rich and beautiful colours. It's available at sunbeam.ca, Walmart, Canadian Tire and Sears for $79.99-$89.99.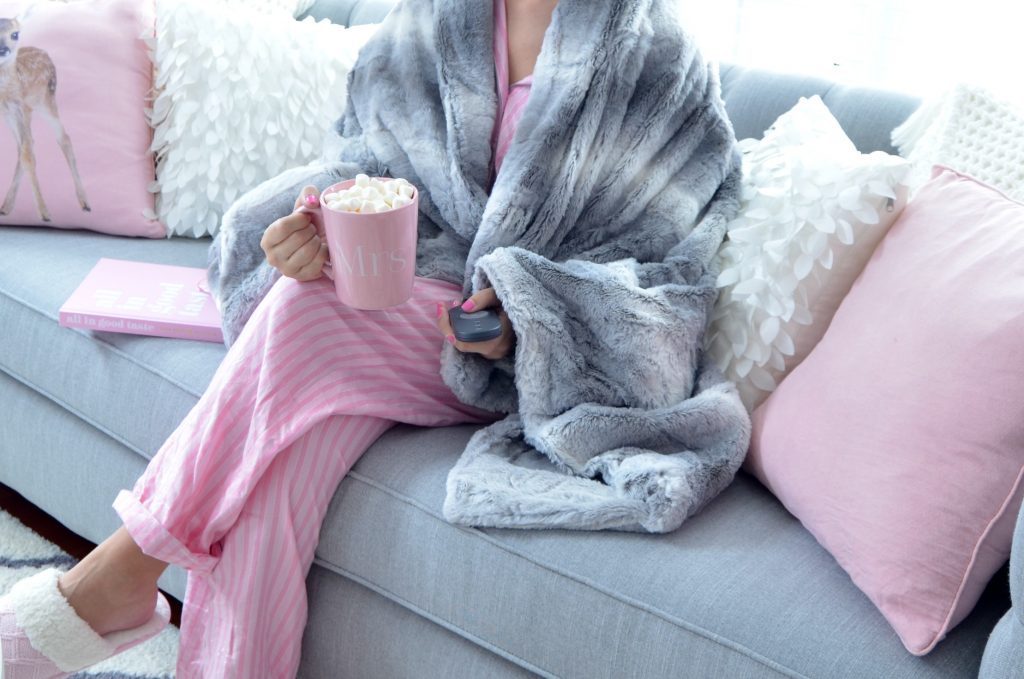 Once you're snuggled up on the sofa in your heated throw, sip on something hot. Drinking warm beverages throughout the winter months will instantly raise your body temperature. A hot cup of coco or tea will not only warm up your hands, but your insides as well. It raises your core body temperature, which will help to keep you warmer longer.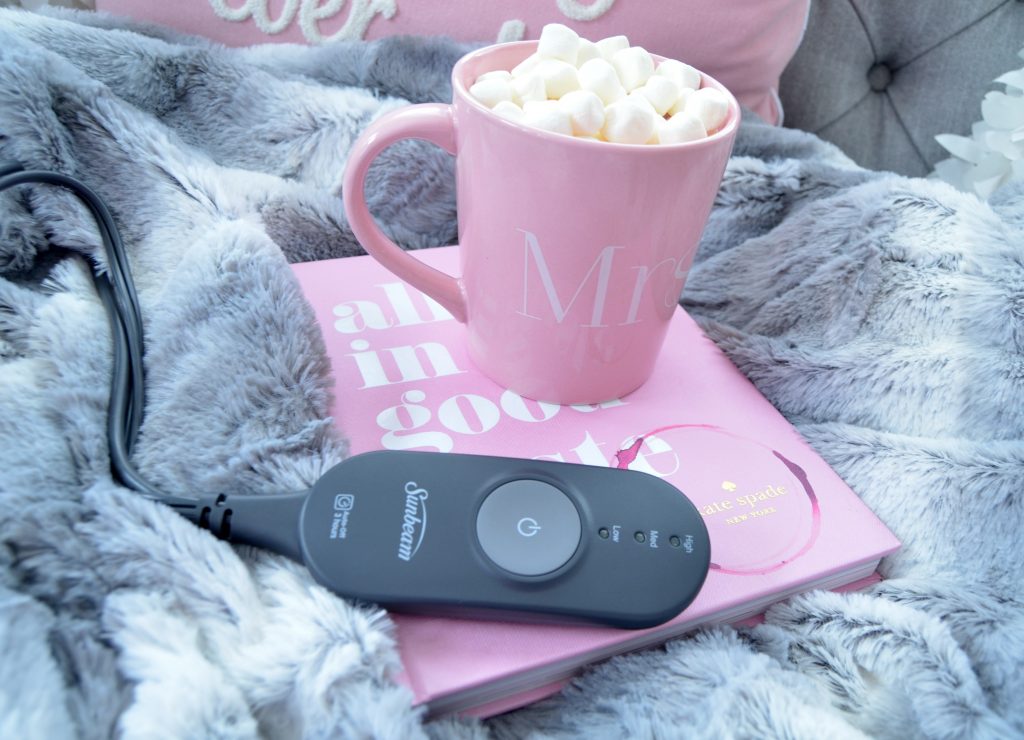 Cover bare floors or hardwood with area rugs. There's nothing more unpleasant than setting your bare feet down on a freezing cold floor. Try adding a few area rugs to the most used rooms in your home. Not only does this help to add another layer of insulation to your home, it helps tie together the room. It helps to trap the cool air underneath so it can't creep up and cool the entire room. If you're someone who doesn't like to wear thick, chunky socks or slippers, your feet will thank you.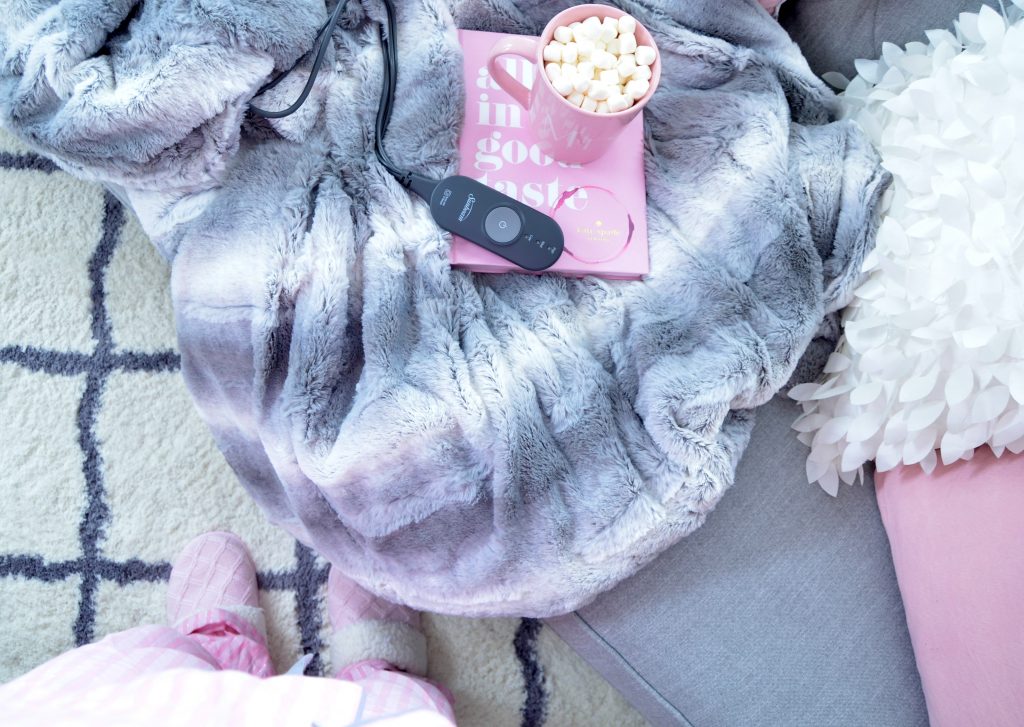 If you have a programmable thermostat, use it. Don't have one, the cool winter months might be the perfect time to invest in one. Try not to manually adjust it throughout the day, instead, set it to comfortable settings and forget about it. If set properly, it will help to ensure your heating system isn't operating at full-capacity when no one is home. 20° C is ideal when you're resting at home, 18° C when no one is home, and 16° C to 17° C while you're sleeping.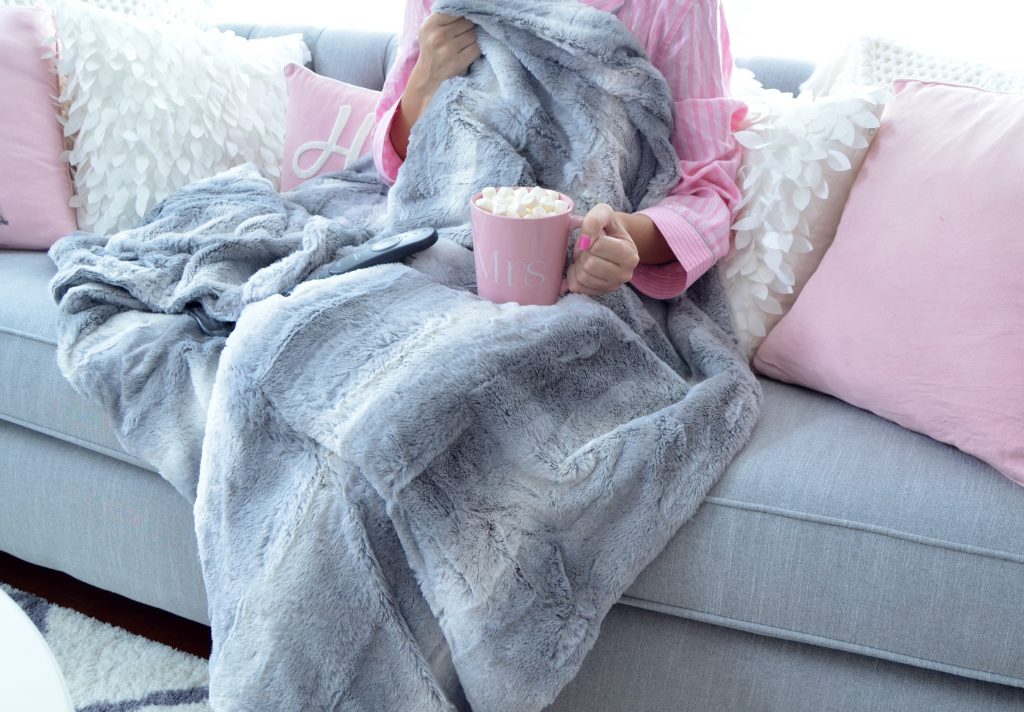 And the winner of this  Sunbeam Faux Fur Heated Throw is……. Donna Vitan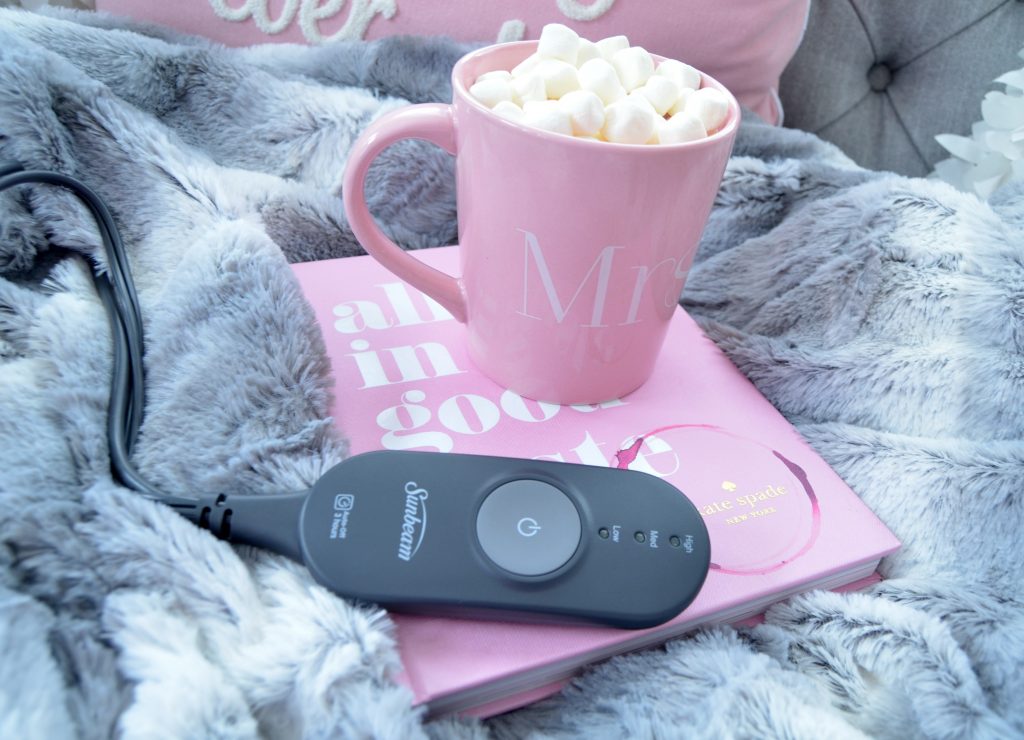 "Disclosure: This post was sponsored by Jarden Consumer Solutions (JCS), but all opinions on this blog are my own. I also want to thank you for supporting the brands that support my blog."