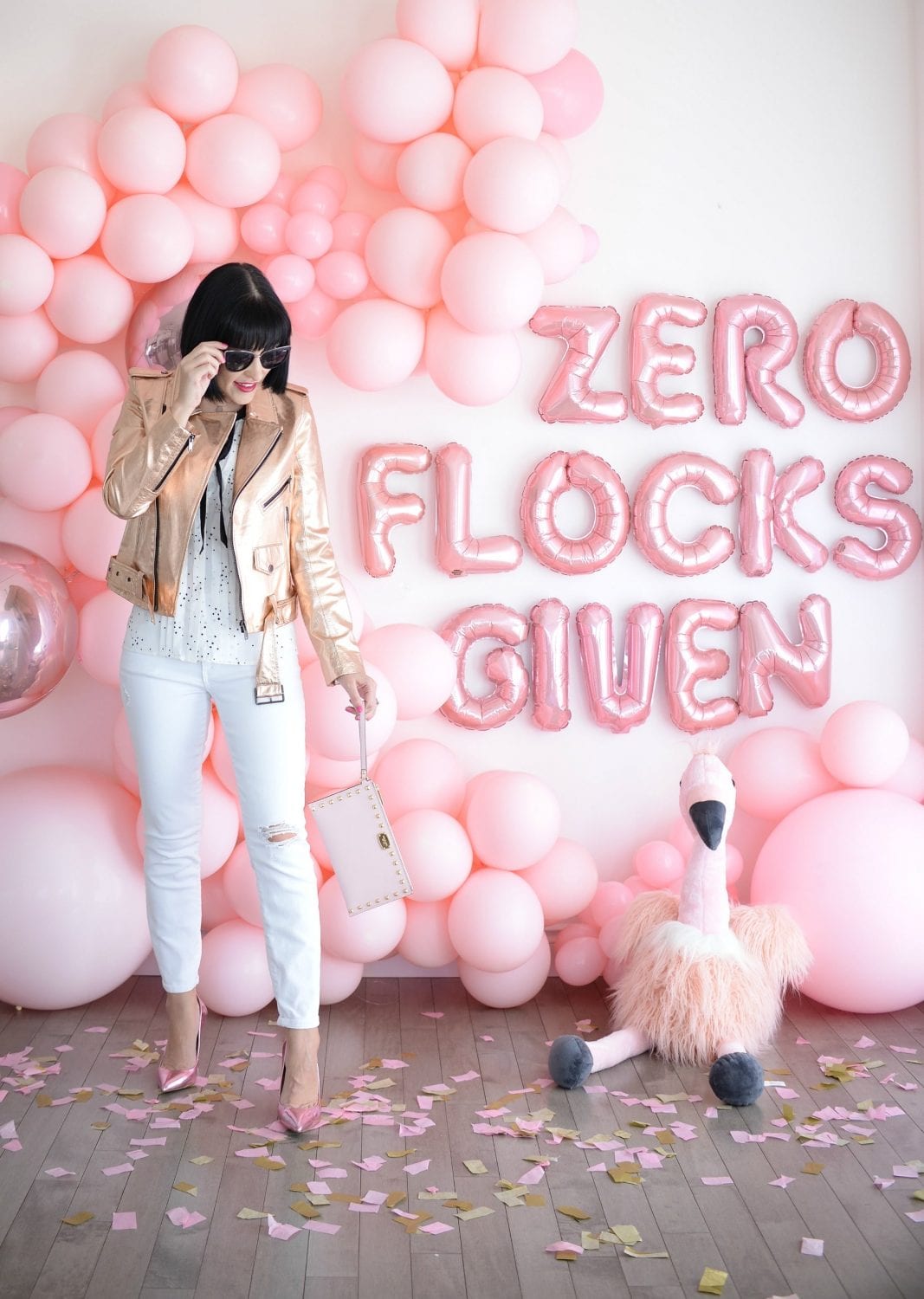 5 Ways to Wear Metallics
From jackets to bags, heavy-metal pieces are everywhere this season. The amazing thing about metallics, it goes with everything. No matter what colour you decide on, or what hue you gravitate towards, it will be forever considered a neutral. You'll be able to mix and match pieces you currently already own to create an array of fall appropriate looks. It can be styled so many ways and in so many fashion items. Anything from jackets, skirts and shoes, to accessories, handbags and belts. Depending on how you style it, it can be suitable for both work and fun. Metallic is one of those finishes that can be dressed up for date-night, but can also be paired down for weekend errands or brunch with the gals.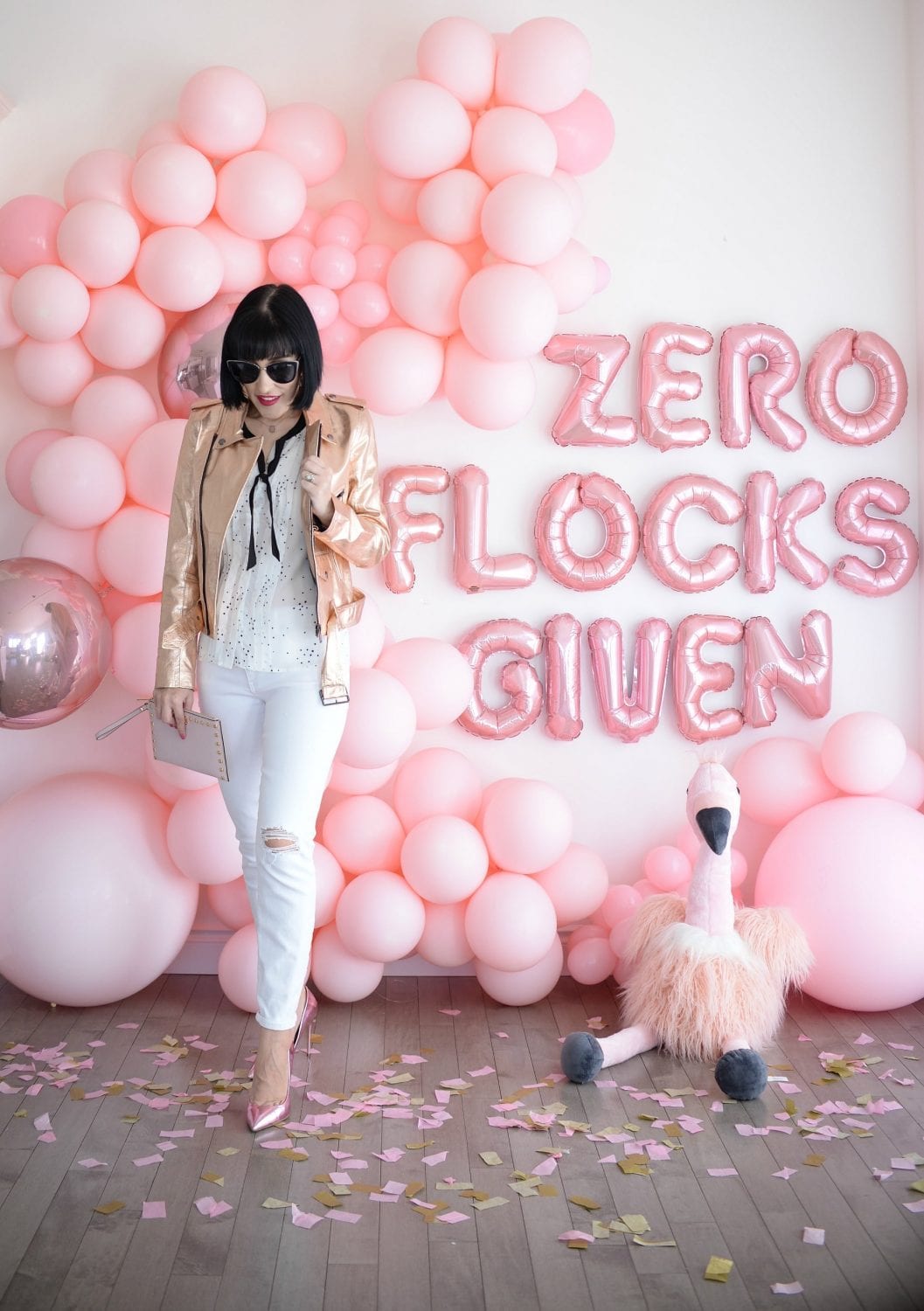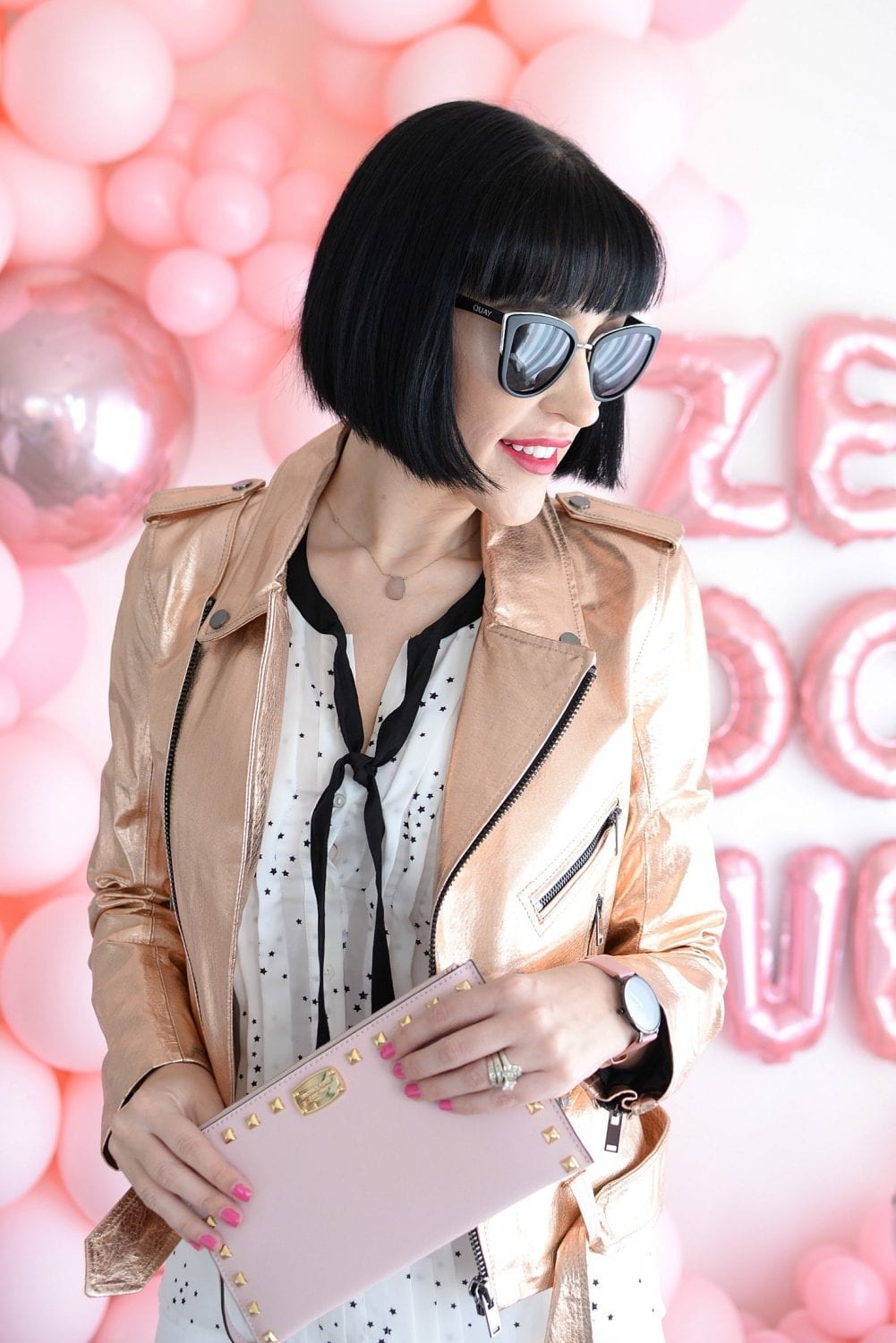 Stop saving your metallics for evening and start wearing them during the day. You're no longer an alien from outer space when you wear metallics, if you style it correctly. The amazing thing about metallic is that it can be worn with everything in your wardrobe. Like I said, play it like a neutral and style it with all your fave pops of colours. To offset the high-shine finish and make it daytime acceptable, pair it with muted or simple colour palettes. Styling it with lower key pieces, like a basic tee and jeans will help tone down the boldness.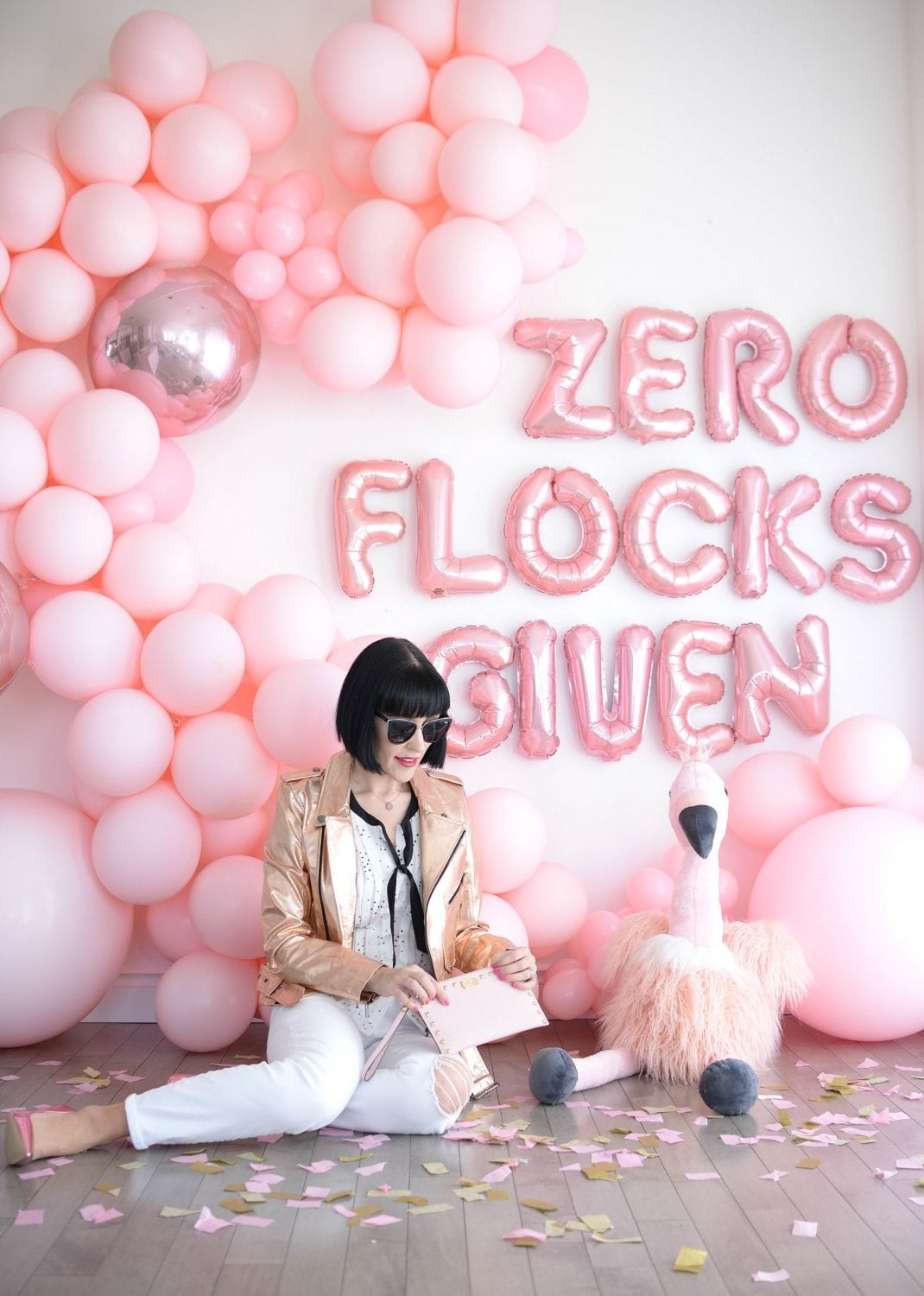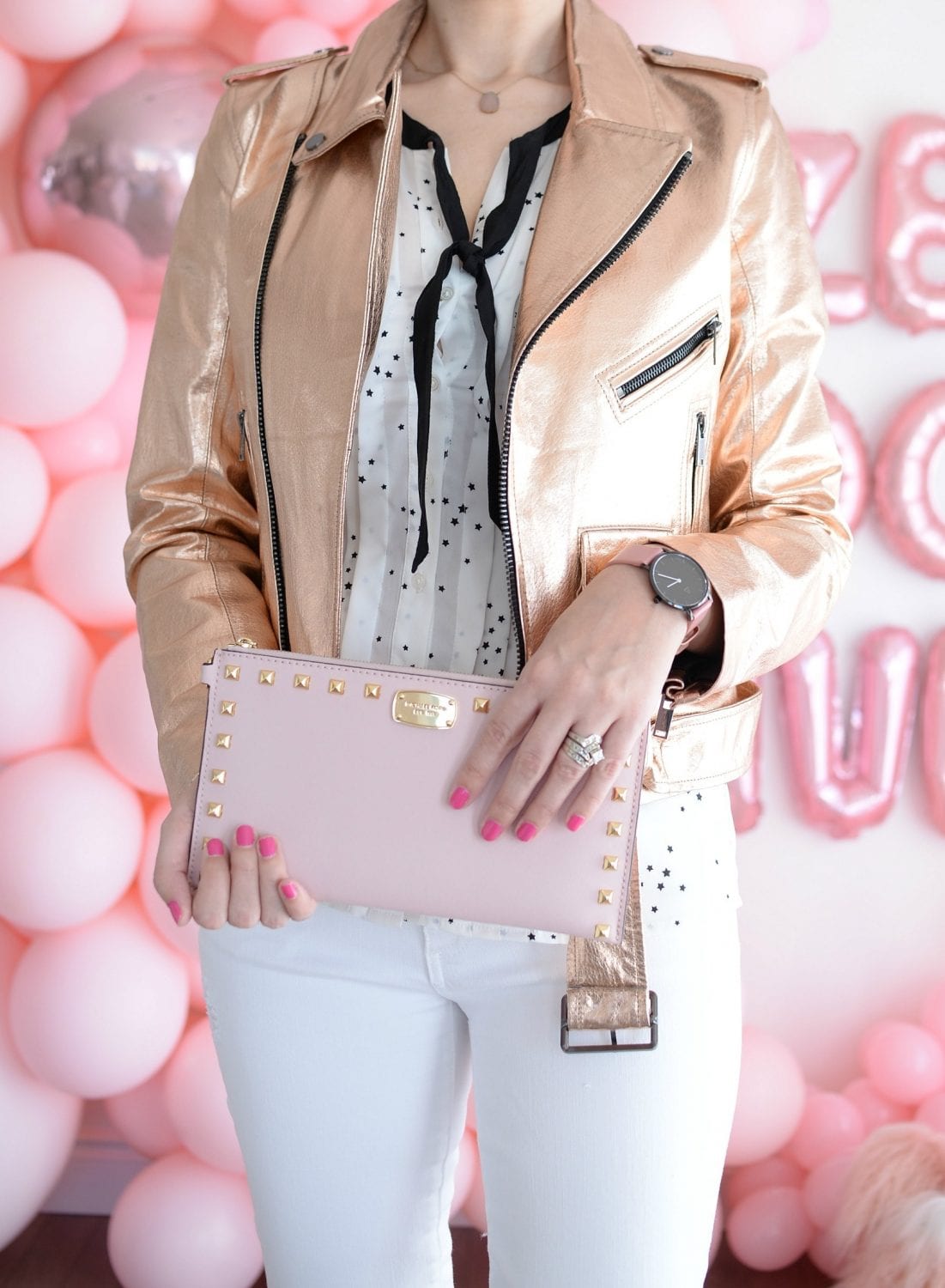 A bomber or moto jacket is a cult favourite, and with good reasons. It adds a real playfulness and fun aspect to any outfit. While a metallic jacket may seem intimidating or difficult to style, it's actually not that challenging at all. The easiest way, of course, is to treat it as a classic black blazer. Chances are, if you can style a black blazer, you can style a metallic one too. Simply toss on your fave white, grey or black sweater, toss on the bomber, pair it with skinny jeans and you're out the door. Take it one step further with a soft pleated skirt and blouse for a feminine and dressy feel with a twist. You can also style it with white kicks and a denim skirt for a sportier vibe.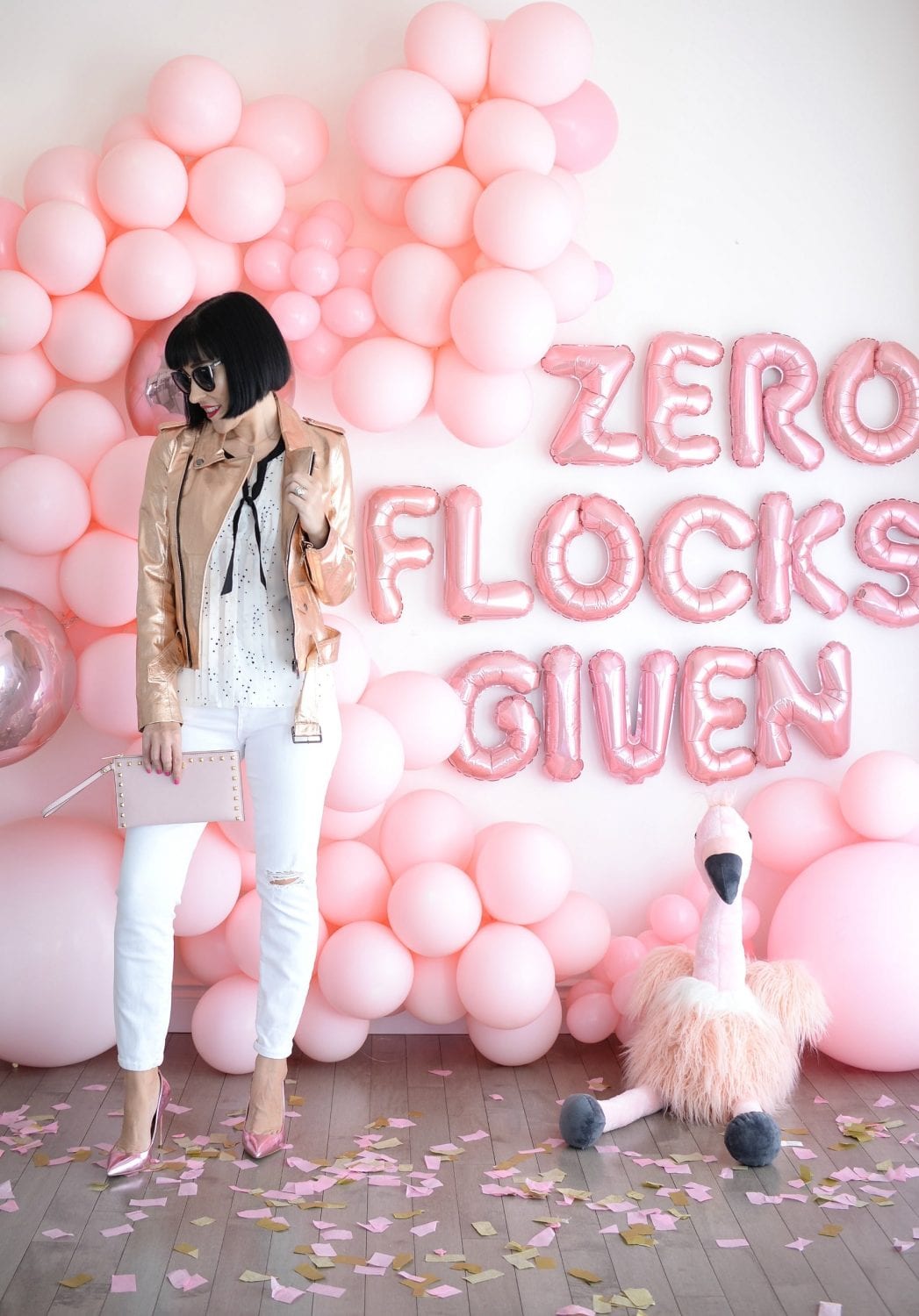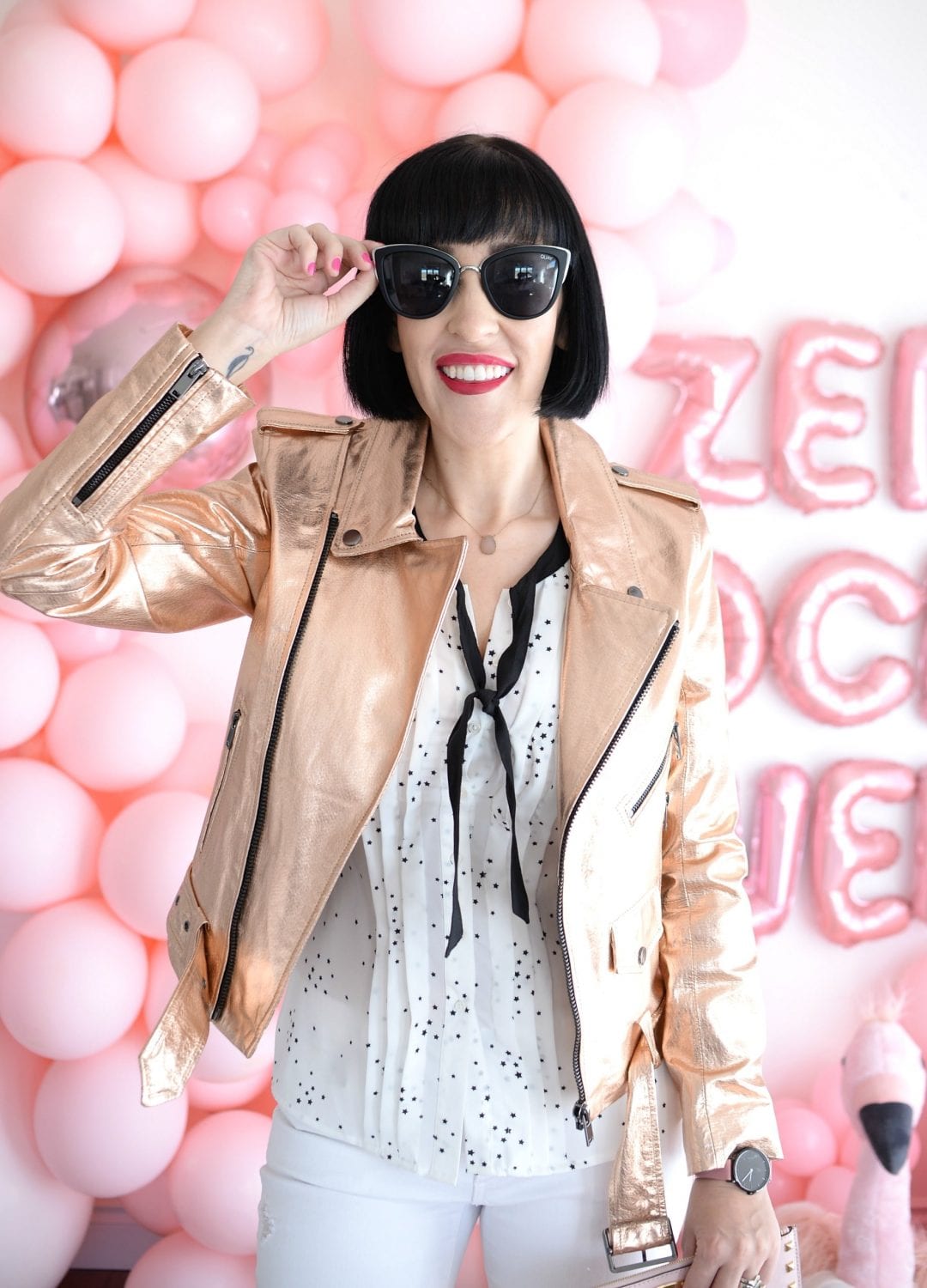 Next up, let's have fun in the evening. One of the hottest trends right now is the slip dress, and it just so happens to look amazing in a metallic hue. This doesn't have to be a bold, in-your-face colour, a simple silver will do the trick. This looks amazing after-dark and can be worn both super dressy and casual. Obviously, if you're looking for a fancier way, try killer heels, a glamour clutch and some statement jewellery, but you can also give it some edge with combat boots and a leather jacket.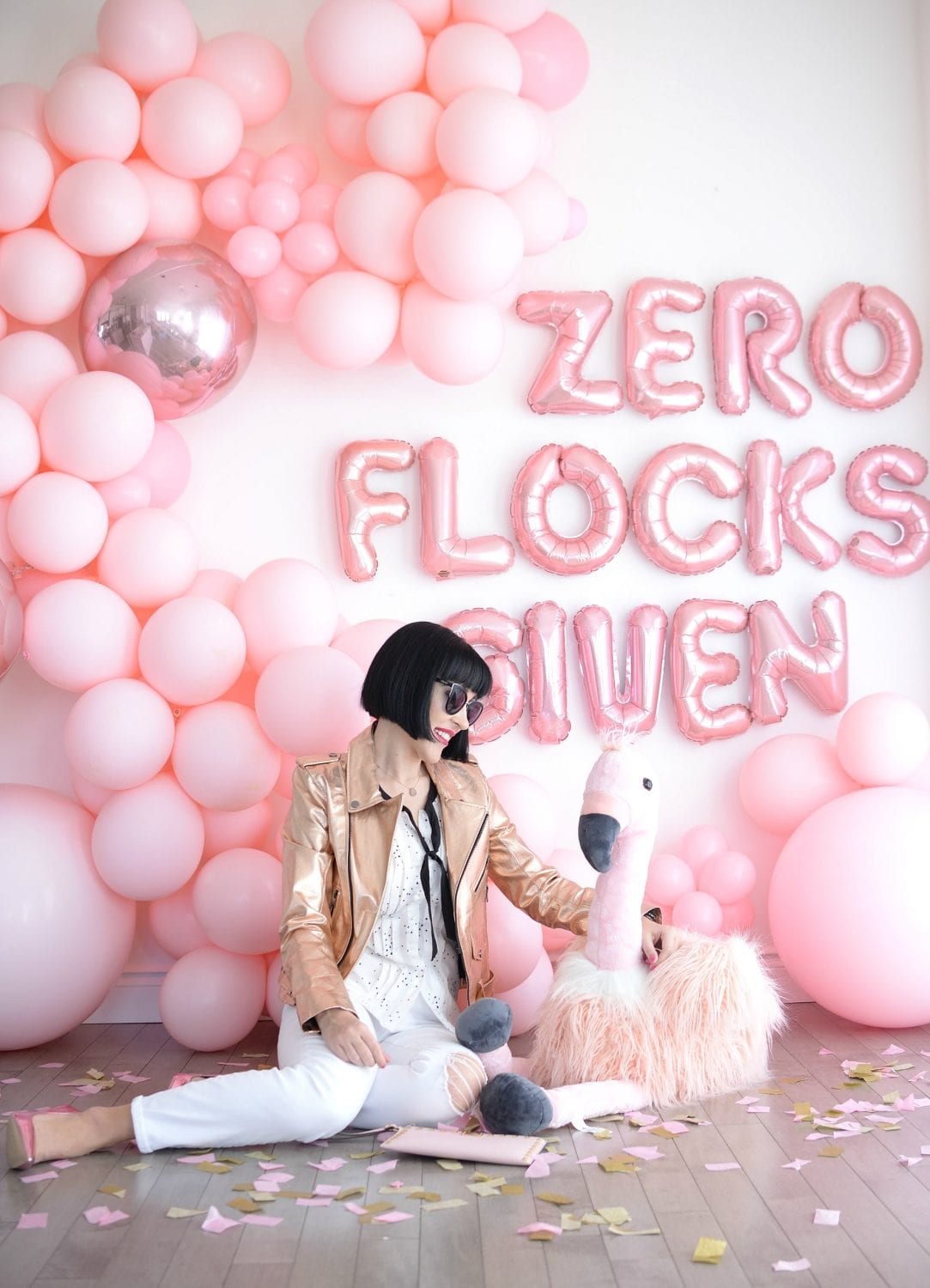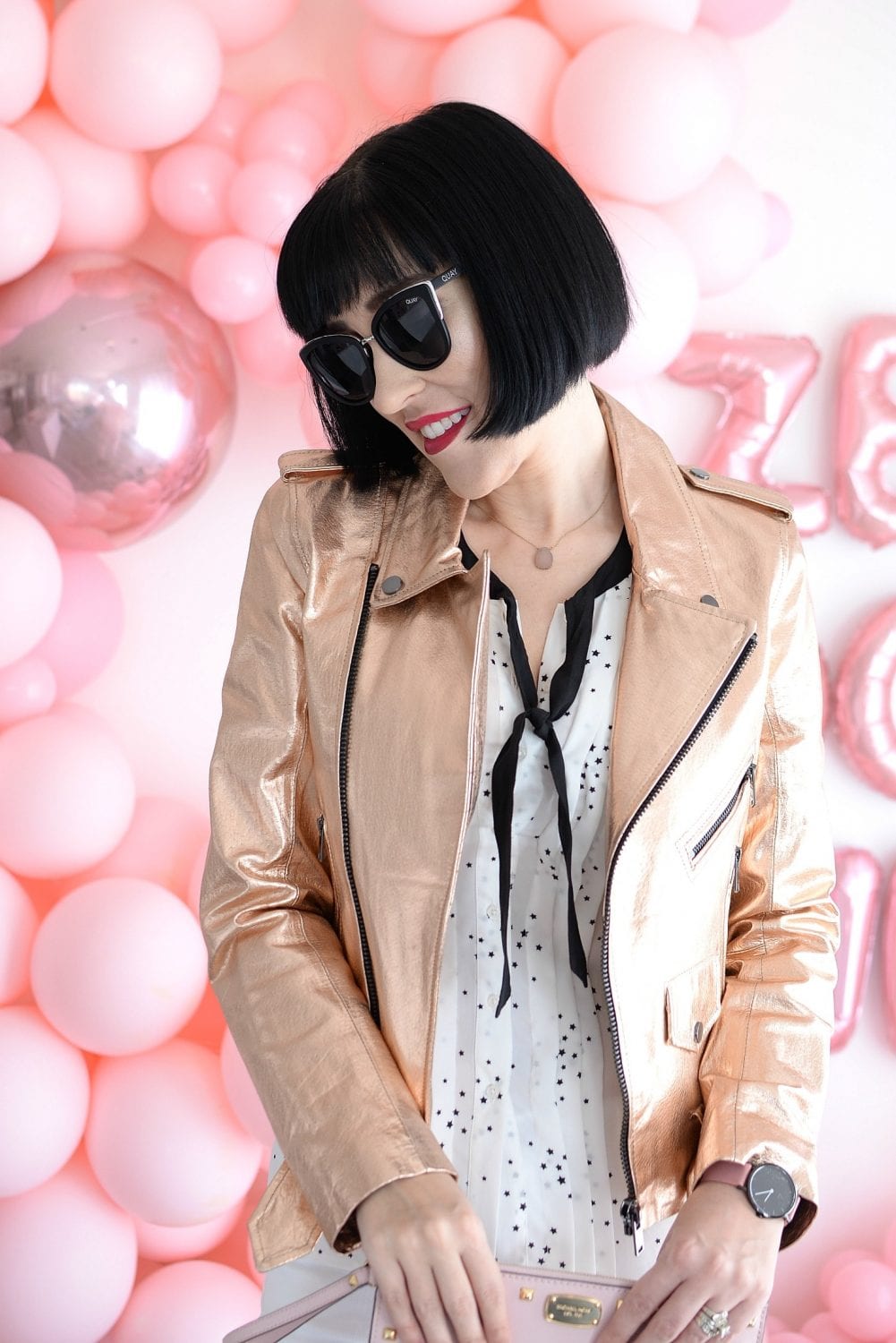 As for the bottoms, don't be afraid metallic denim pants. It offers a more subtle take on this season metallic shine, while still being chic and trendy. You probably already have a crisp white button-down blouse in your collection, as it's a wardrobe staple, but by pairing it with a metallic bottom it brings new life to this otherwise stuffy shirt. Although we are so used to tucking in our blouses, if you want that street-style, straight off the runway vibe, try leaving it loose and flowy. Laying a long blouse over the pants will allow you to show-off the metallic without being too obnoxious.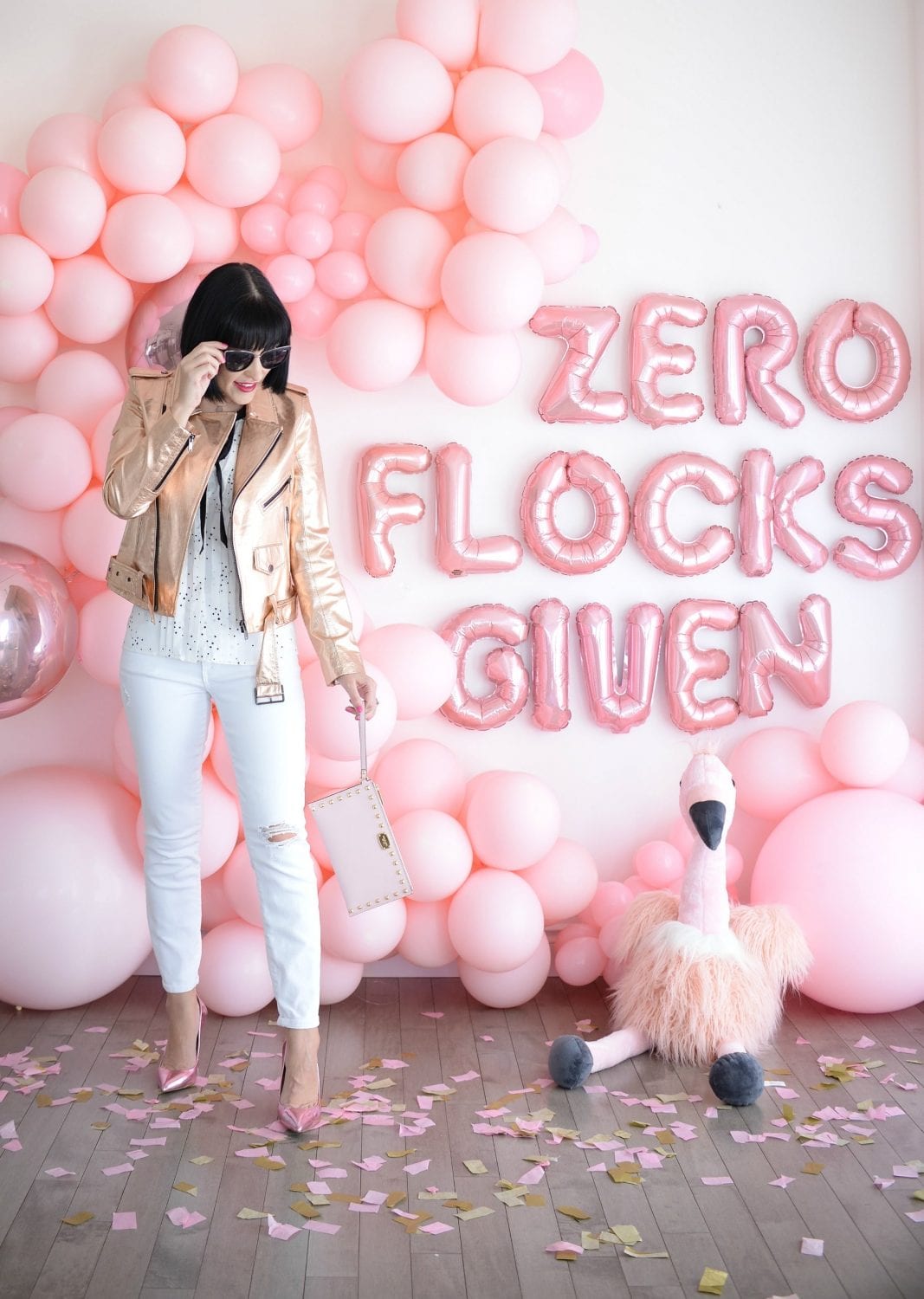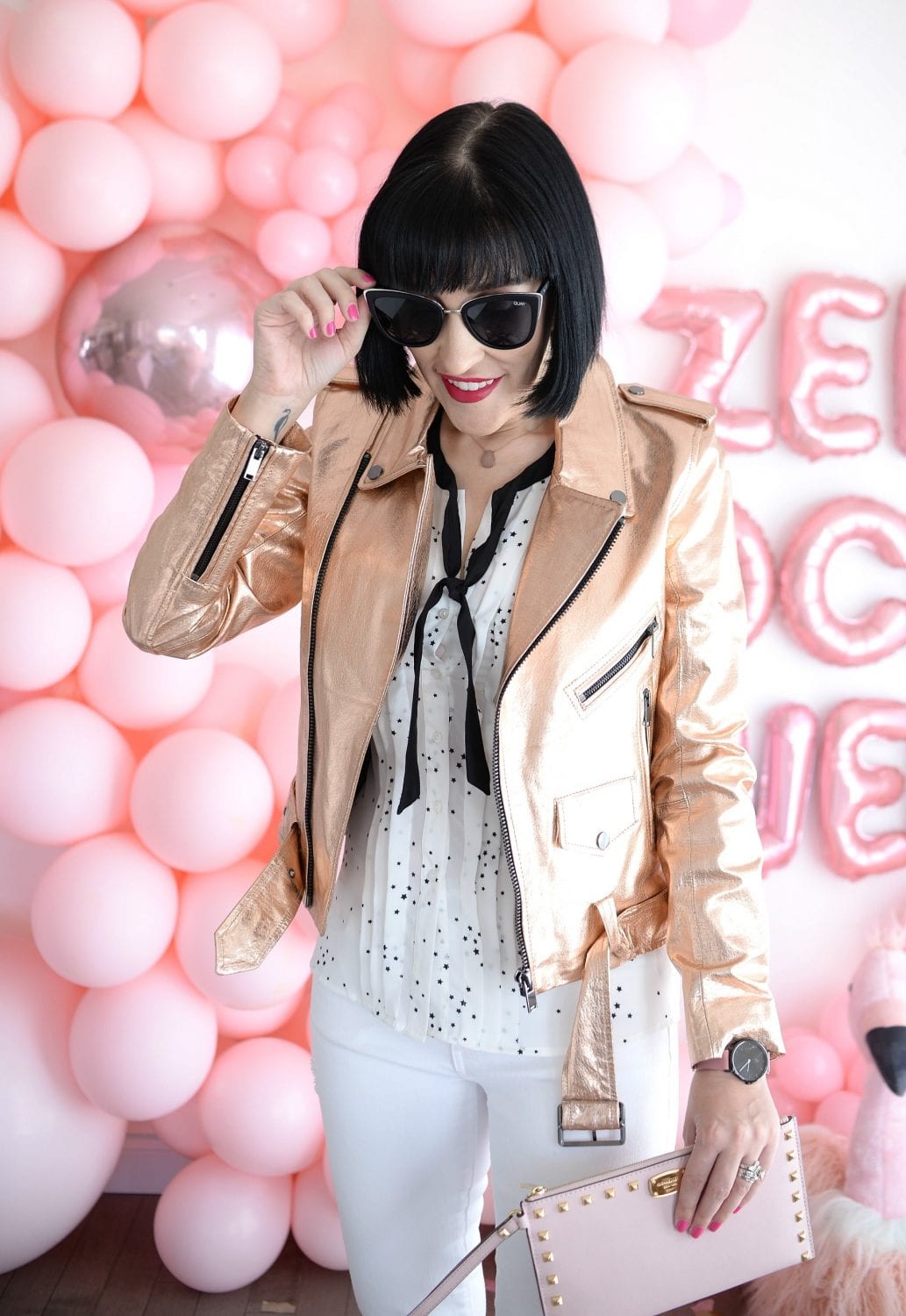 A metallic blouse is an easy way to access this trend. Pair it with washed denim to elevate your outfit. Not only will this play on textures and colour hues, it will help add visual interest to any look. Since no outfit is complete without a touch of colour, try it in your shoes. You still want the blouse to be the focus of attention, but by choosing a bold hue shoe, it will uplift a pop of colour into your look.
What I Wore- Metallic Bomber- Zara, Necklace- TJ Maxx, Watch- c/o Medium Watches, Sunglasses- Quay, Clutch- Michael Kors, Jeans- The Gap, Pumps- Aldo