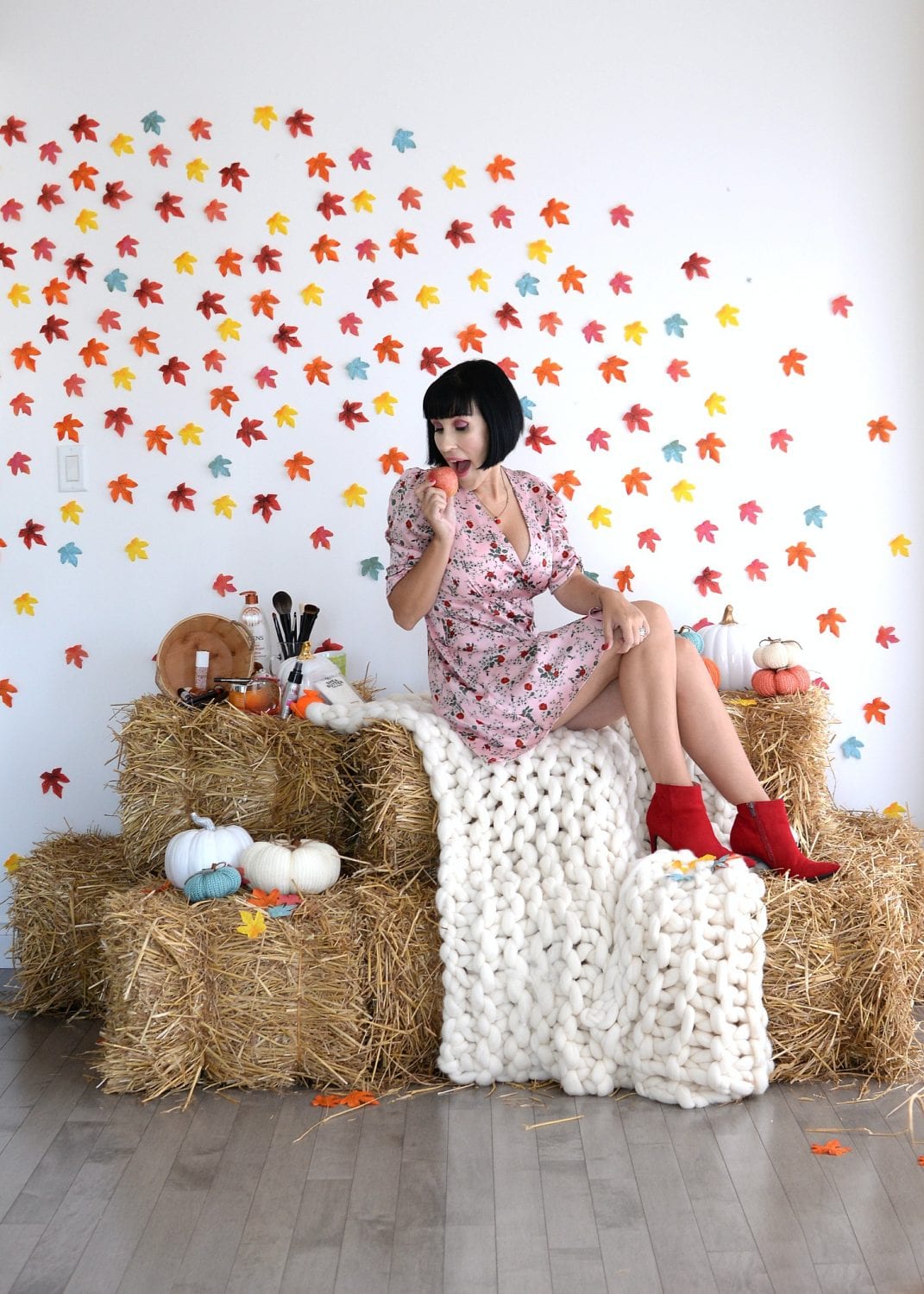 My Fall Favourites
Another summer has come and gone. We said goodbye to our lazy sunny mornings and hello to crisp fall days. At the beginning of the year, I decided to put my monthly favourite posts on hold. I made a conscious decision to post more organically, and only share items that I've been using for awhile. Not that I'm saying my previous posts weren't featuring items I loved, but I often felt pressured to test out and review crazy amounts of products, in hopes of discovering something new. My last "favourites" post was back in May, and it was "Items I Can't Get Enough Of" at that moment. I took the summer off, to really explore new brands and products, and today we're chatting about some of the standout goodies I encountered during these past few months.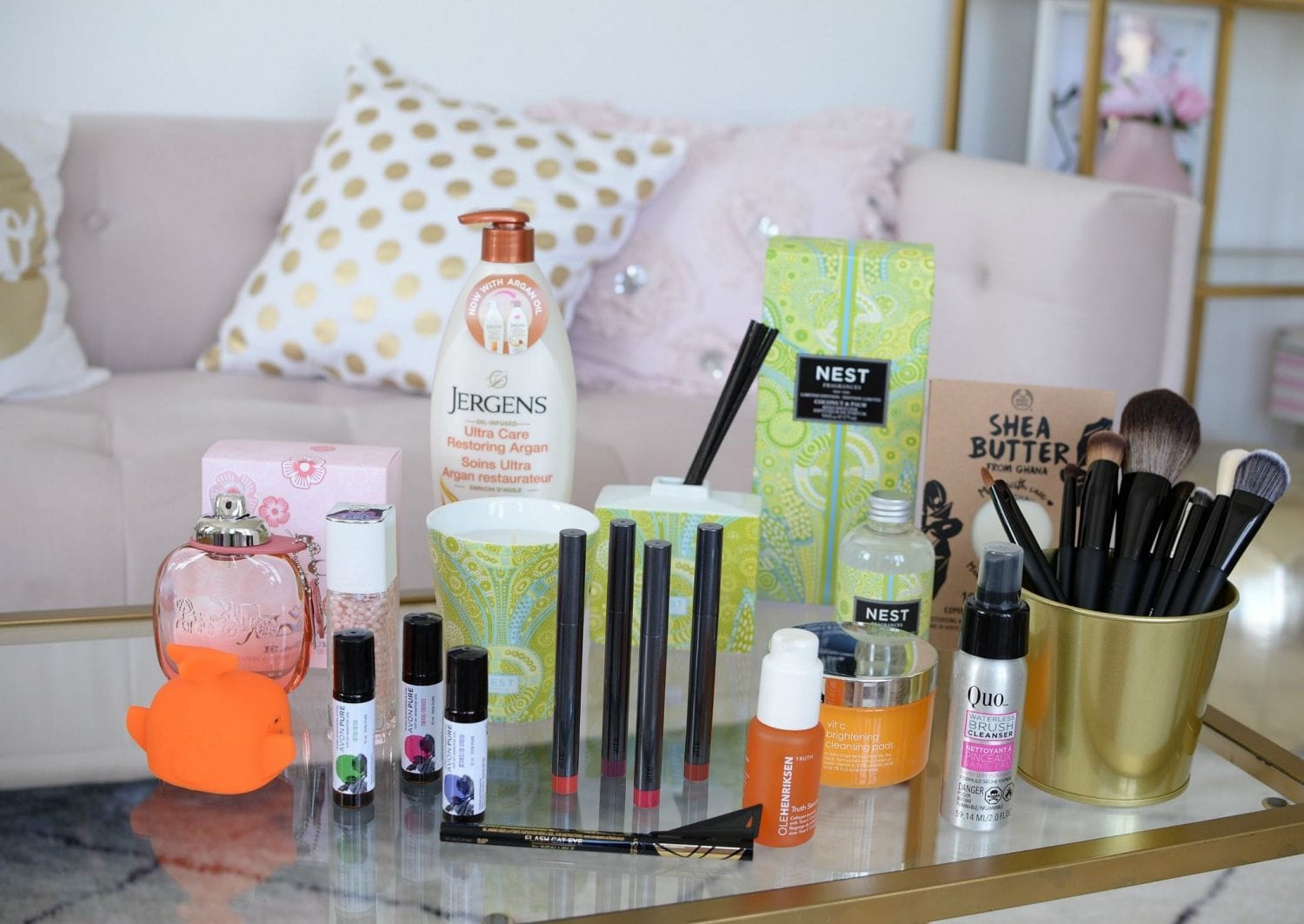 Although this may seem a little boring, I quickly fell in love with the new Jergens oil-infused body lotions. I've never been one to pay close attention to my lotions, but if there's anything beauty blogging has taught me over these past 10 years, is that argan oil is extremely beneficial to the skin. The new Jergens Ultra Care Restoring Argan Lotion features a unique blend of essential oils and vitamin E to help lock in moisture and enhance the skin. I've been applying it in the evening, while my skin is still slightly damp from the bath. Its rich and creamy, yet incredibly lightweight formula instantly soothes, hydrates and softens the skin. It quickly works to repair my dry, flaky skin and restore my skin's natural protective barrier. Its fast absorbing formula not only absorbs into the skin quickly, with no greasy, oily or sticky residue, but it leaves my skin nourished straight into the morning. It retails for $11.99.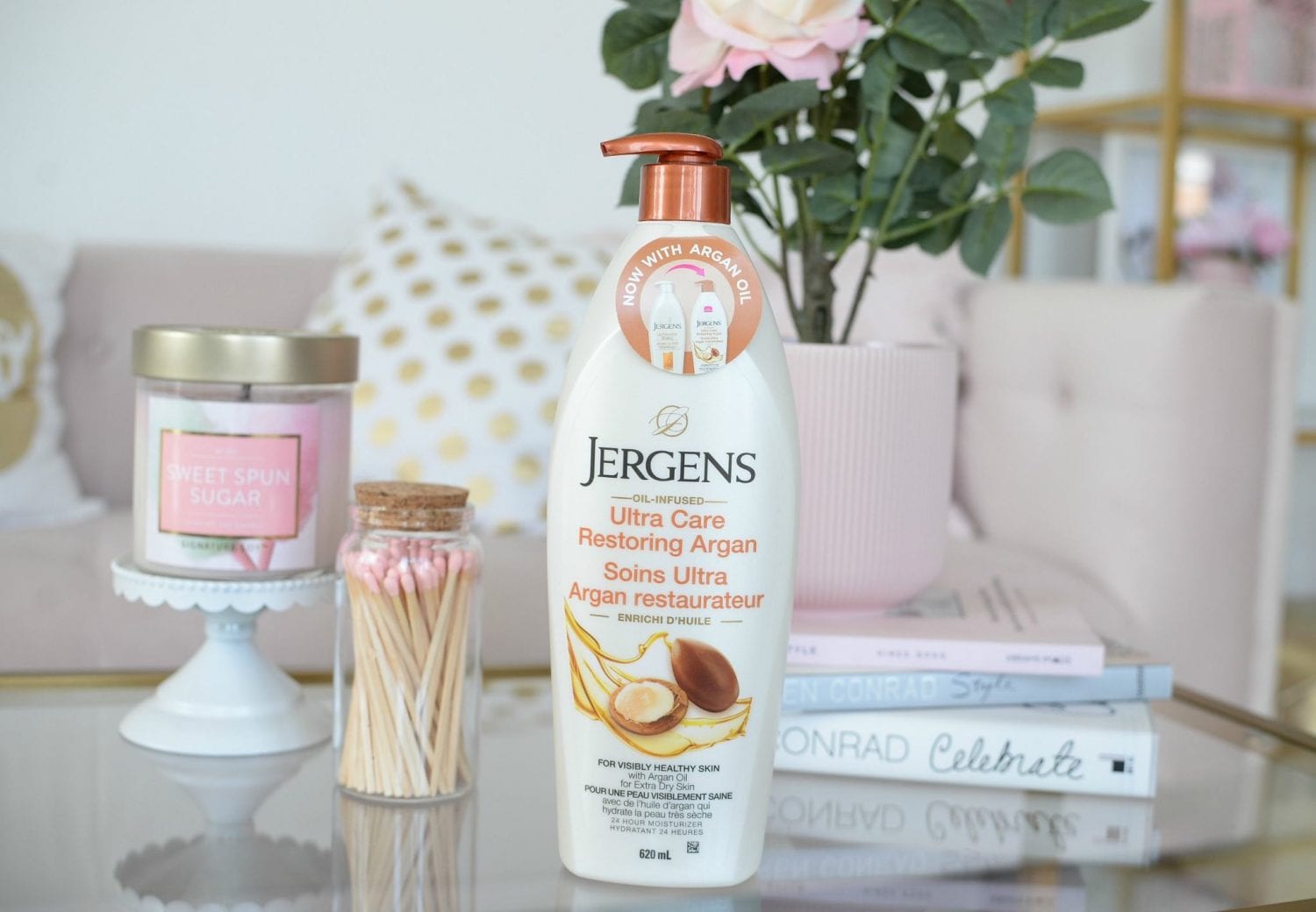 It wouldn't be summer without a little poolside or beach fun. And what's the pool or beach without a little music? Kinda random find, but both Derek and I have been obsessed with the Miniso Wireless Portable Plane Speaker. This handy little soft silicone design makes it perfect for the outdoors. Although it doesn't claim to be waterproof, we did end up getting it wet a few times with no issues. Its Bluetooth design allows you to listen to music via your iPhone. Whether I was in the shower, poolside or beach, I knew I could always have my music close by. It comes with a USB cord for easy charging and it lasts upwards of 4+ hours off a single charge. Its unique size and shape really helps to amplify the bass and provide amazing loud and clear sound.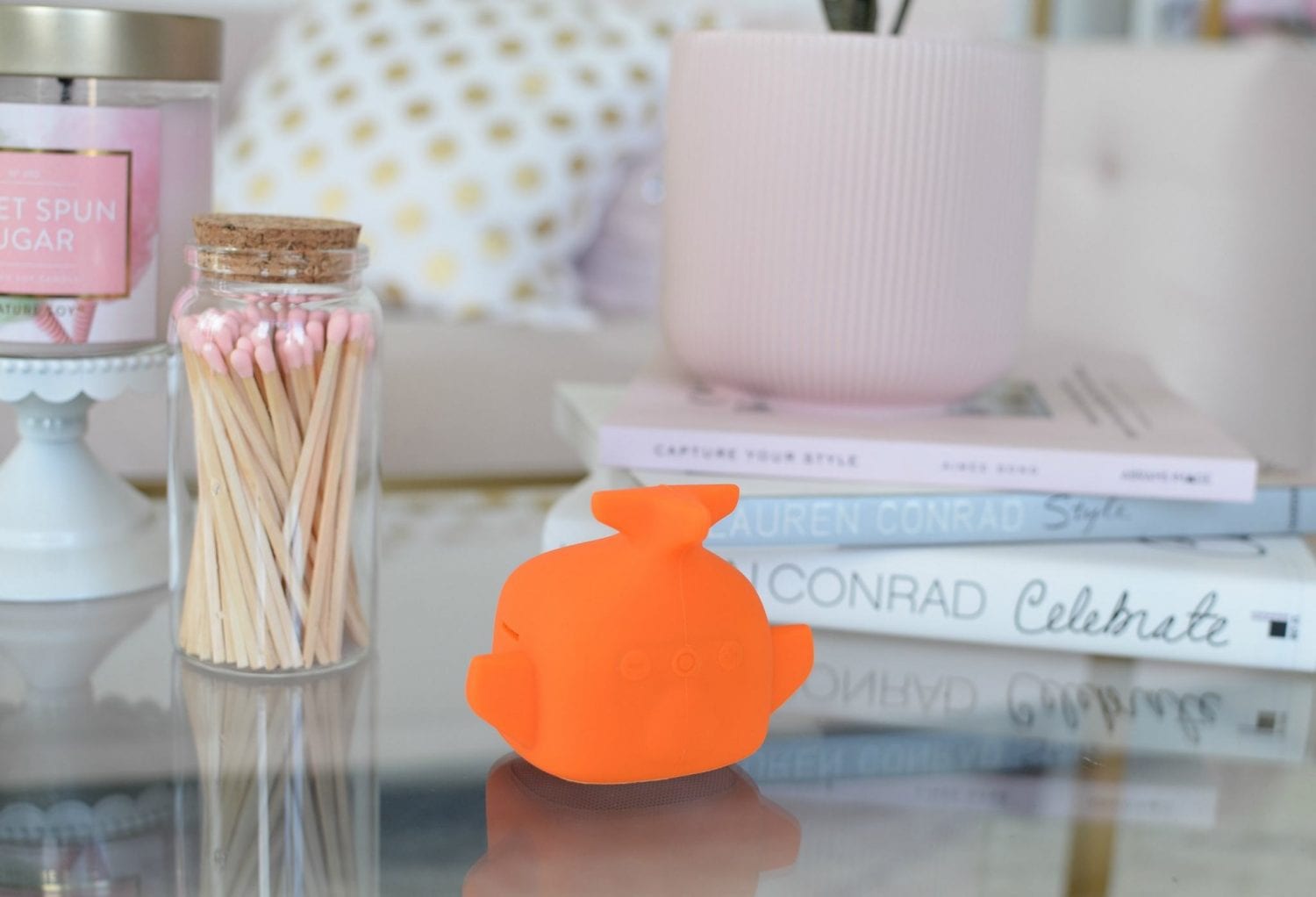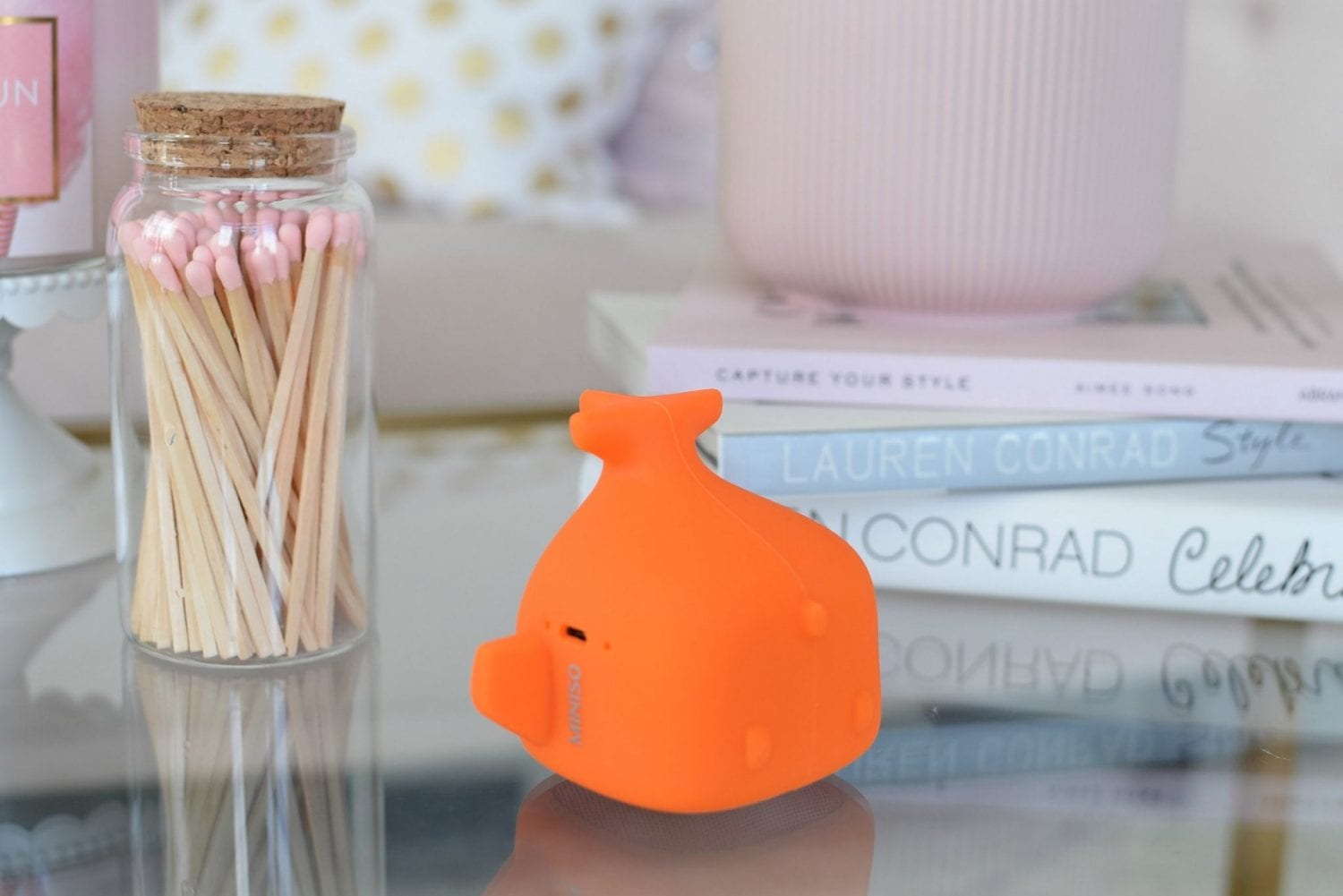 These past few months, I've been rotating between 2 different perfumes. From the Juicy Bowdacious, which you've heard me rave about and then of course, the new Coach Floral Blush. It features top notes of goji berries and grapefruit, heart notes of peony and peach and base notes of white woods and musk. This light and airy fragrance is not only ideal for daytime, its slightly richer and sensual base notes make it perfect for evening too. It's fresh, flirty and sweet. Although it is quite fruity and sweet, the floral and woody notes really help to tame it and make it more wearable. I can easily see this transitioning into the perfect fall scent. It retails for $123 for 90ml.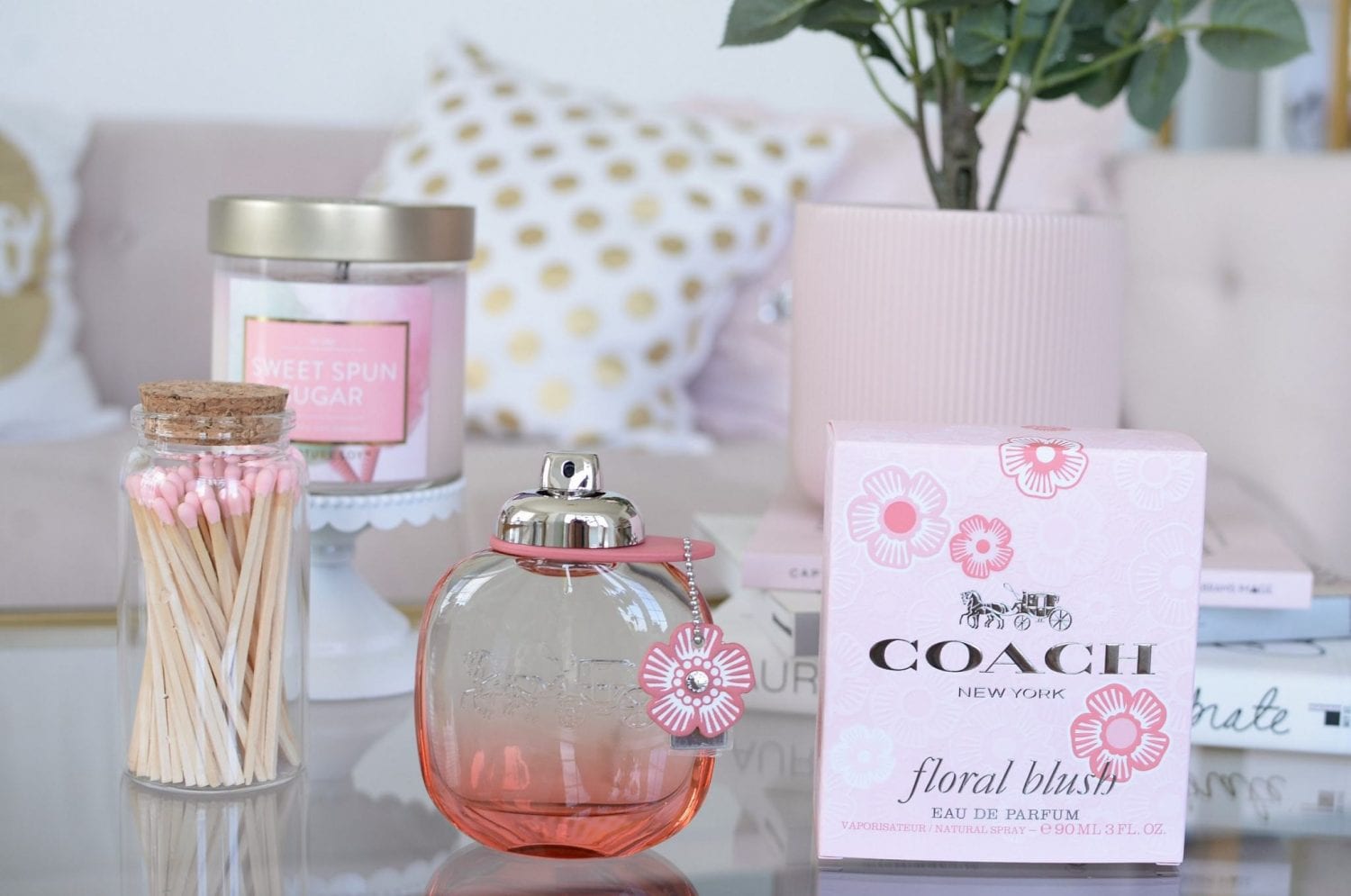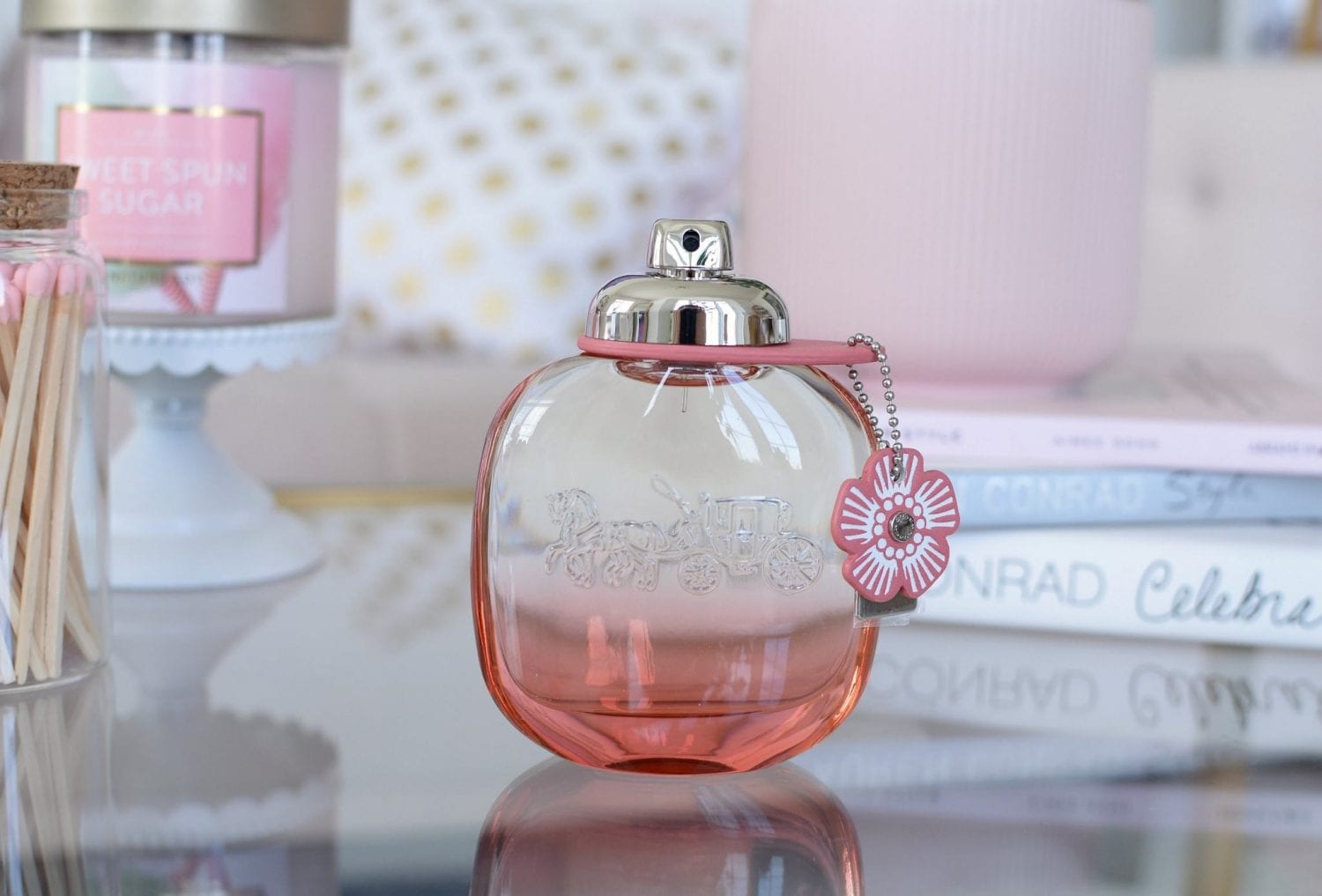 Keeping with the scent theme, you know I'm a sucker for a new candle of diffuser. What can I say, I like to keep my house smelling delicious? If coconuts and citrus doesn't scream summer, I don't know what does. The new Nest Coconut & Palm lineup is a super fresh, citrus and fruity aroma that left my home smelling like a tropical paradise all summer long. It instantly transported me to bright and cheerful white sandy beaches with gorgeous sparkling seaside sunsets. This tropical-inspired scent features notes of crushed coconut, sparkling bergamot and vanilla musk. Like all Nest products, not only will it enhance your everyday living, the stunning bottles will act as décor throughout your home. The candle retails for $60, while the Reed Diffuser retails for $68.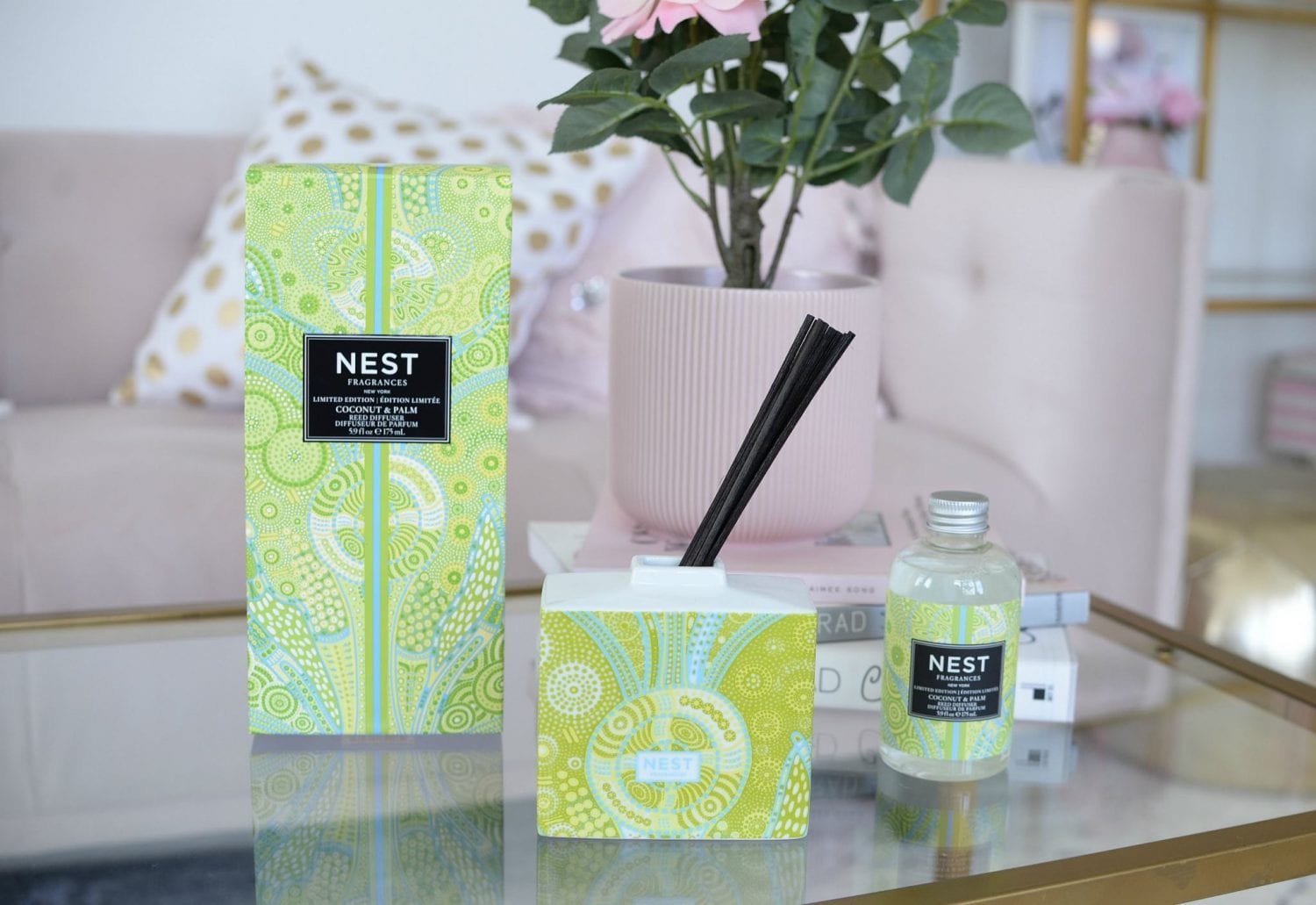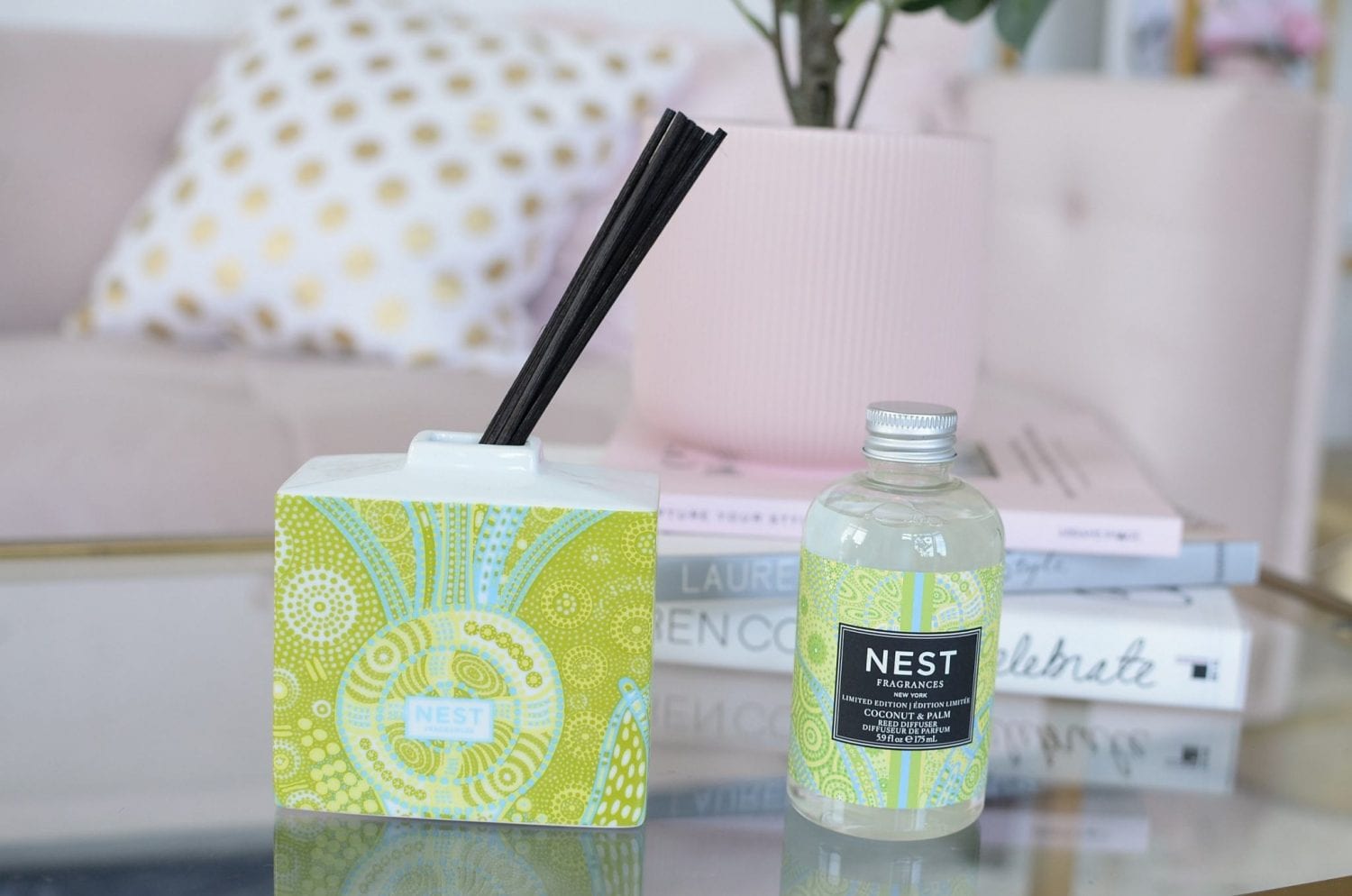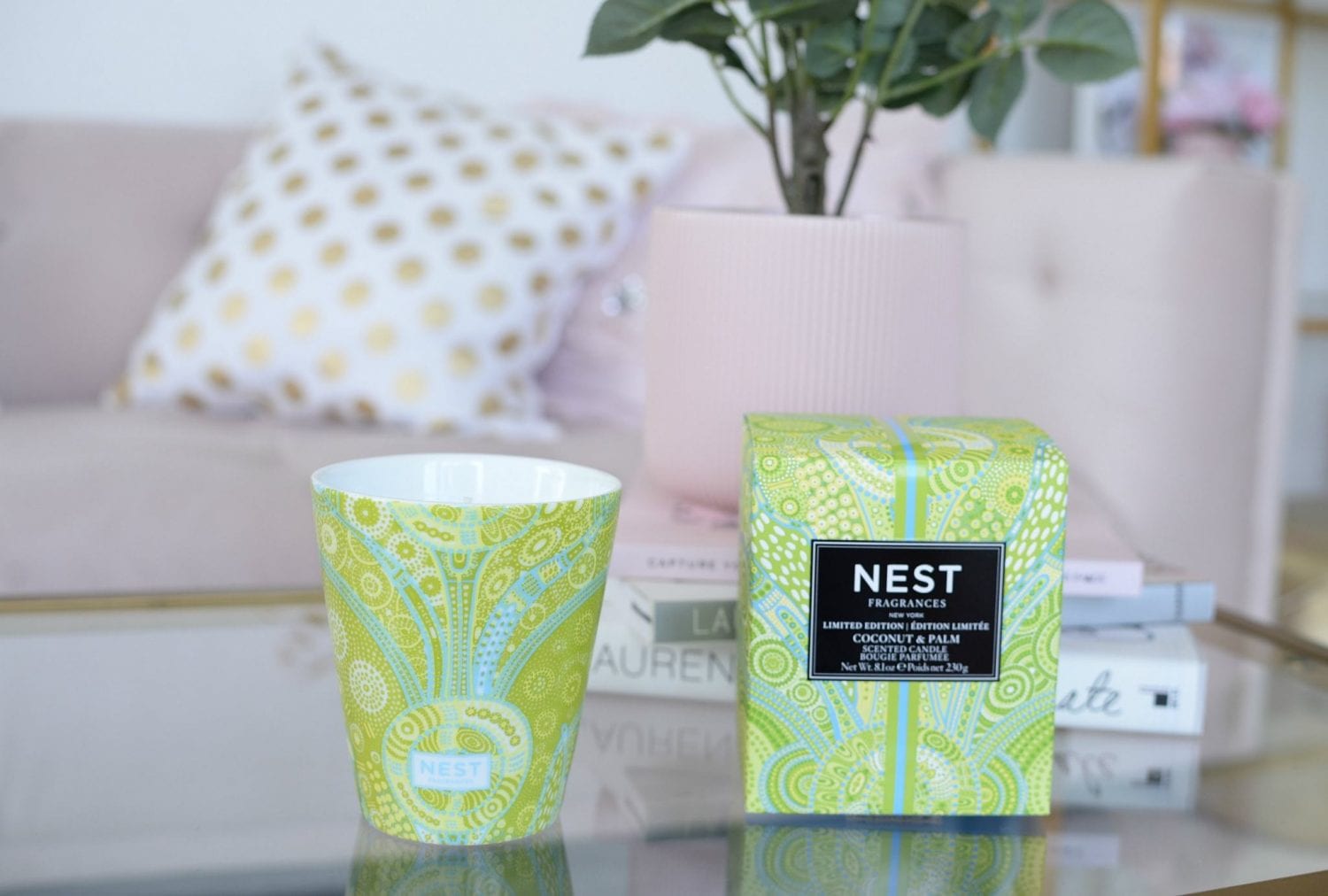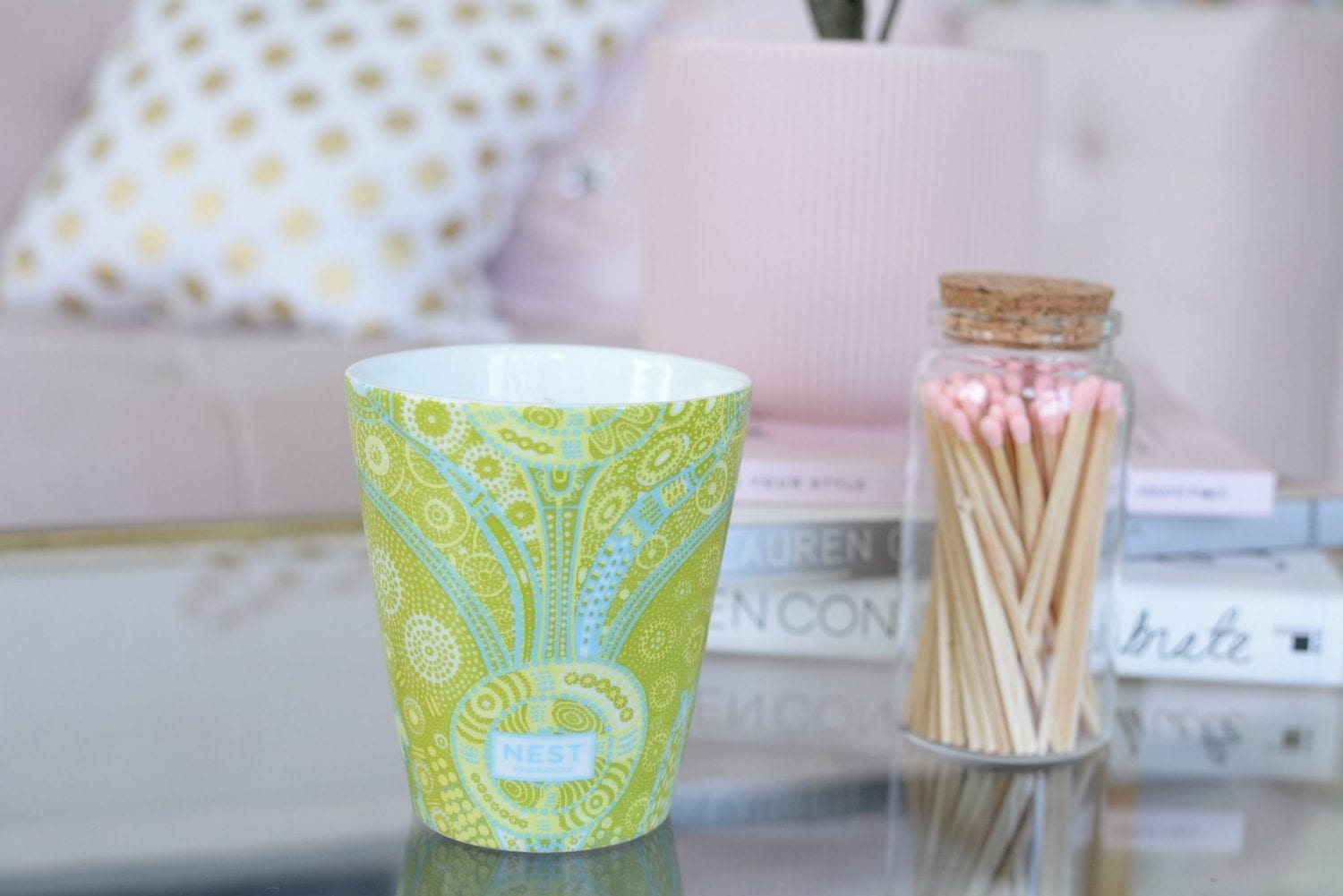 Let's face it, makeup brushes are an investment. I've seen a single brush go for upwards of $100 on Sephora. I know the makeup application is just as good as the artist and makeup brush, but I would never be able to bring myself to drop that much on a single brush. Quo is always on the cutting edge when it comes to formulas, trends and designs, so I was excited to hear about the launch of their new makeup brushes. It's broken up into different collections, the Artistry ($18 to $50) for those looking to create makeup looks like a pro, the Classic ($14 to $28) which is those everyday brushes that can do it all, and the Classic Double-Ended ($15 to $35) which allows you to get 2 brushes in one. The brand also has a Skin Collection ($20) featuring brushes to help you create the perfect base, the Trendy Collection ($16 to $30) for those looking for show-stopping looks and finally the Brush Set ($32 to $50) which combines your everyday essentials.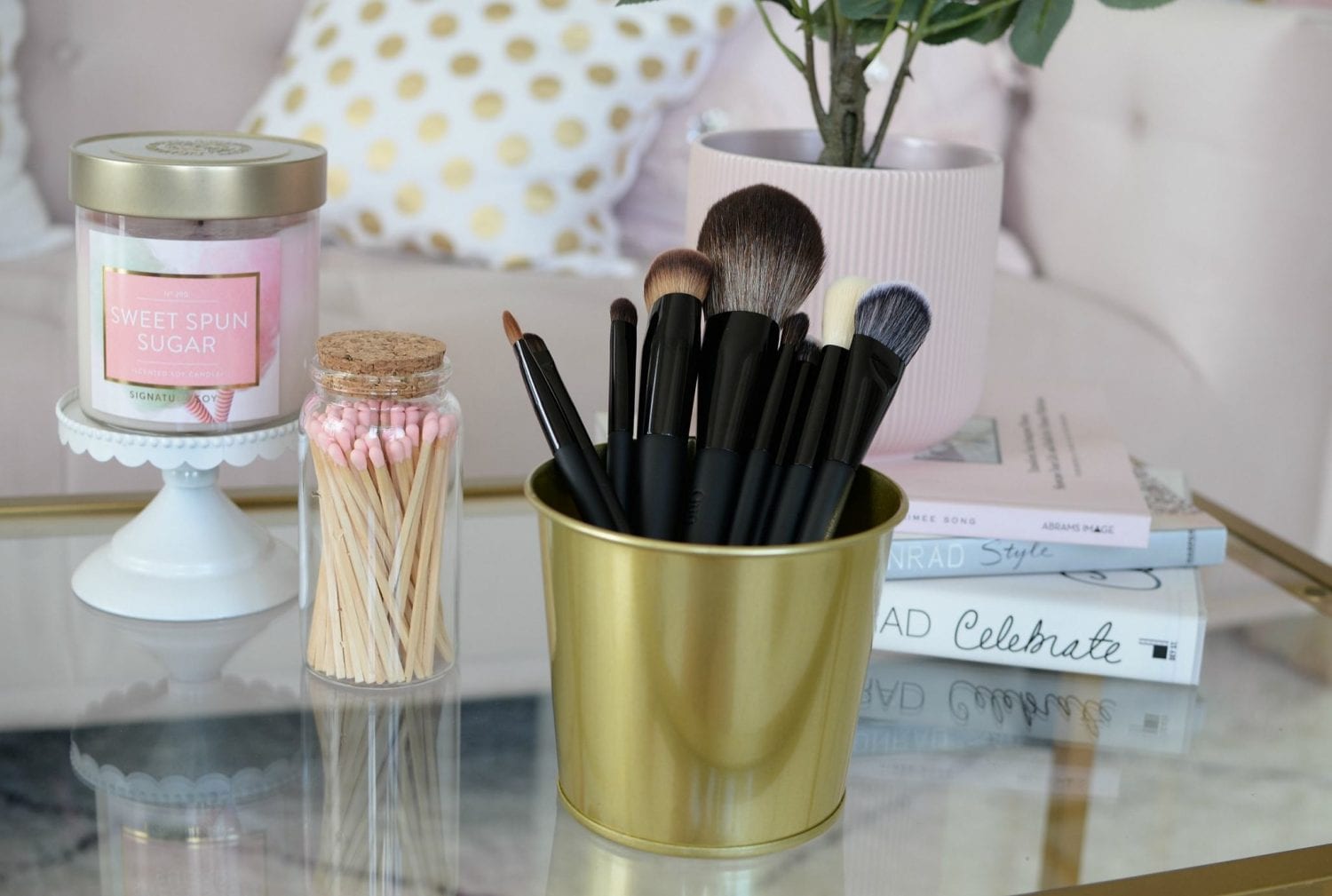 I've been busy playing around with the Quo Artistry Must Have Tools Outils Essentials Collection, and let me just tell ya, each brush is better than the next. The entire lineup is cruelty-free, vegan friendly and responsibly made. The 100% synthetic bristles are made from patent-pending fibers that are designed to last a lifetime. With the proper brushes, like these ones, you'll not only use less product, but will also ensure a seamless and flawless application process. The bristles are super soft and fluffy, allowing you to easily pack, blend and diffuse your products. Its unique shape and design provides precision where you need it, fits the natural curve of your face and creates no harsh lines. Although I've only washed them a handful of times over these past few months, I experienced no shedding and it holds its natural shape beautifully. These have quickly replaced the majority of my high-end brushes.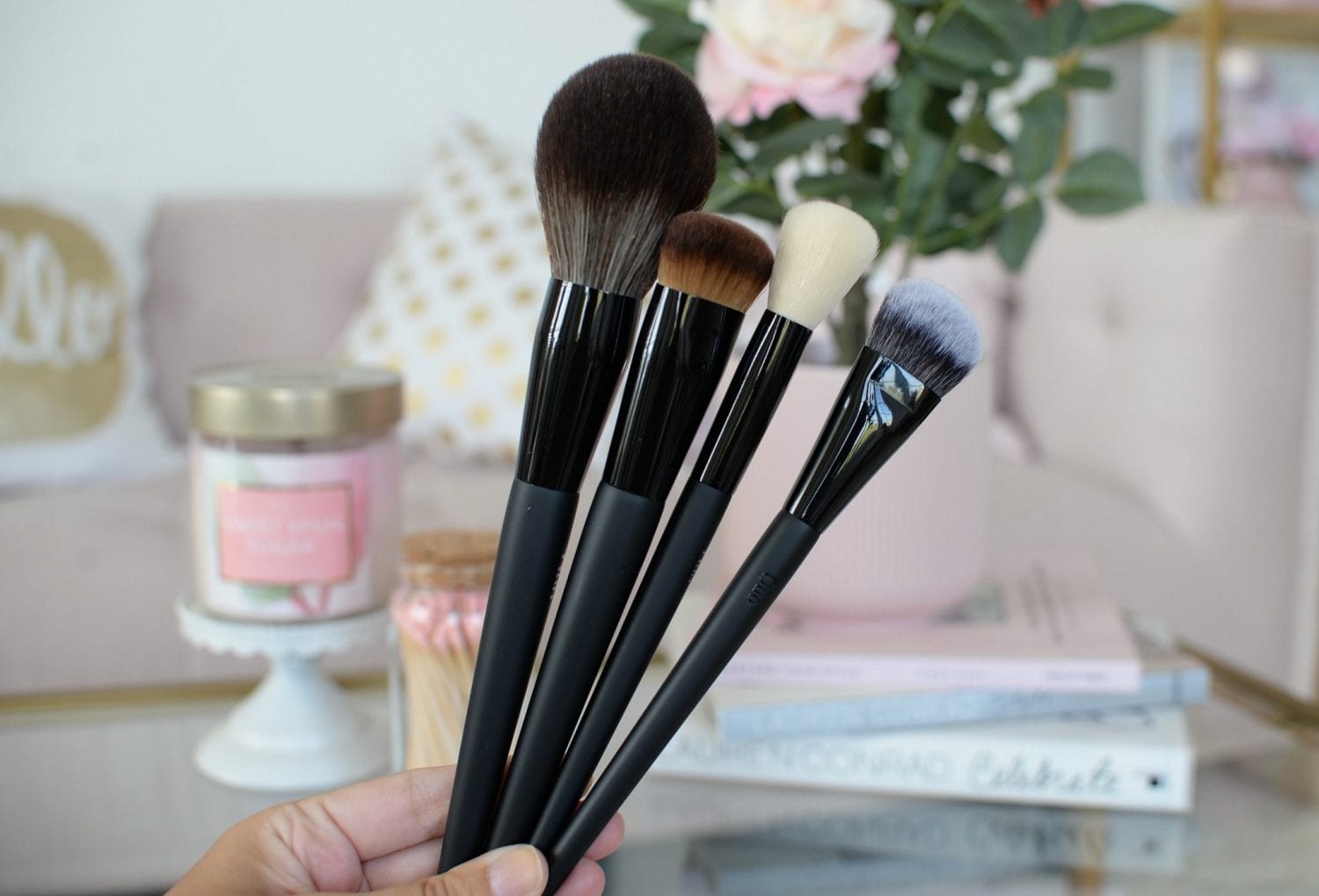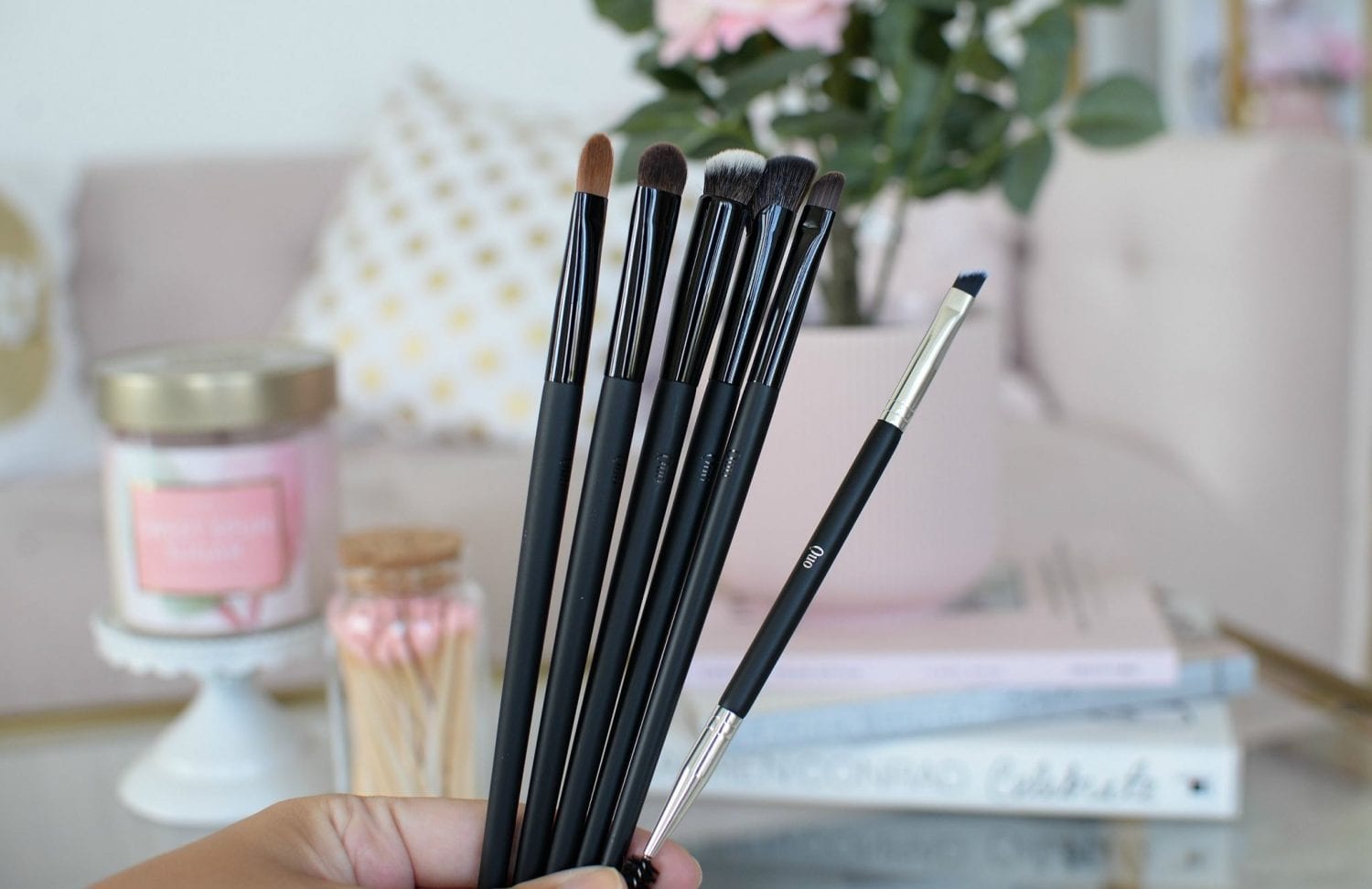 It seems like everyone and their mother is selling doTerra. Basically, if you've been living under a rock these past few years, it's essentially an essential oils company that promises to transform the way you manage your health. There's a lot of "claims" around this brand, one of which is that its unique chemical compounds are life changing? While I'm not a naturopath or an herbalist, I do know essential oils are excellent healing tools, but the term "therapeutic grade" is still controversial. The brand say they are the only "pure" natural essential oil out there, which isn't the case. Anyways, diffusing essential oils work wonders for stress, anxiety and even up your mood, but you don't have to drop upwards of $50 a bottle to experience and take full advantage of these benefits. From someone who's used doTerra, the new Avon Pure ones are just as good. Simply roll them on to help soothe and comfort common wellness concerns. From De-Stress, Energize and Head-Aid, to Detox and Aches Away, there's a rollerball for you. Each retail for $22.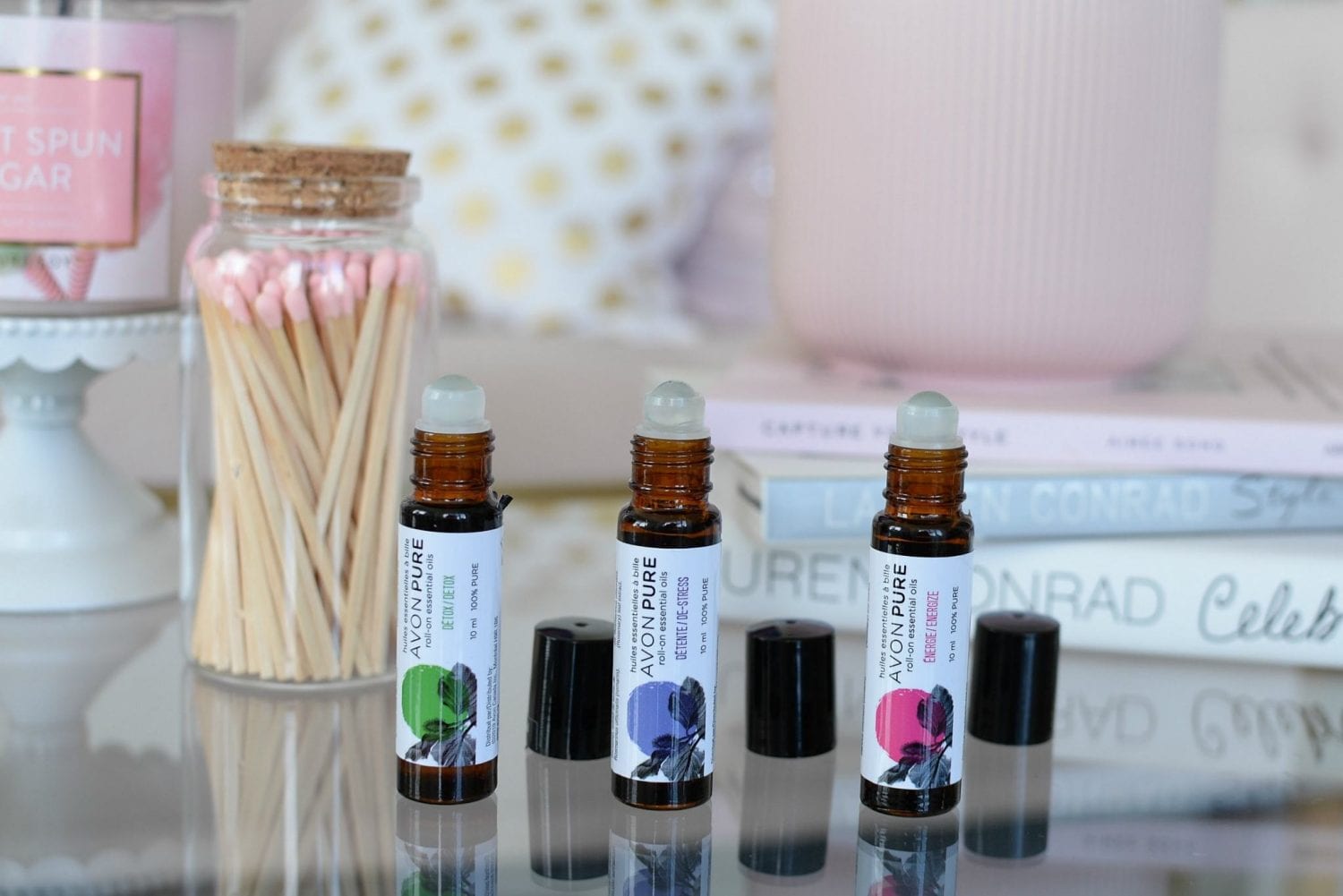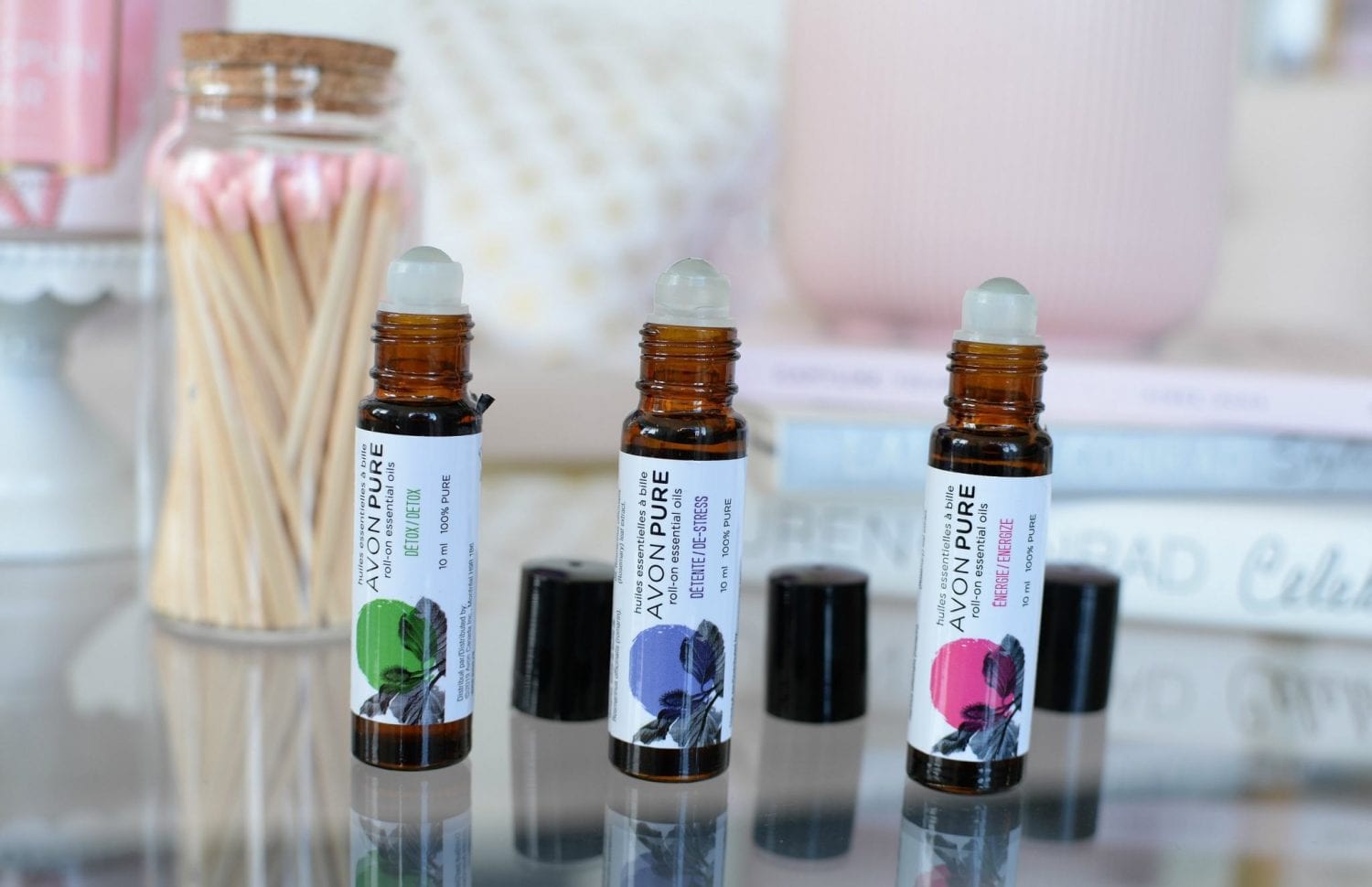 I didn't think I'd ever find something to replace my holy grail Guerlain Radiance Primer, but here it is, the Guerlain Météorites Primer Perfecting Pearls. It has the same idea as the 24-carat one, but with colour-correcting micro beads that burst onto contact with the skin to help combat redness and brightening the skin. It instantly adds a touch of radiance to the skin, while hydrating and nourishing the skin. Its slightly cooling gel formula not only immediately melts into the skin, smoothing fine lines and diminishing the size of your pores, it creates a slightly calming effect on the skin. It helps to smooth, enhance and prolong the wear time of my foundation all while adding a luminous glow. It's everything I want in a primer. It retails for $89.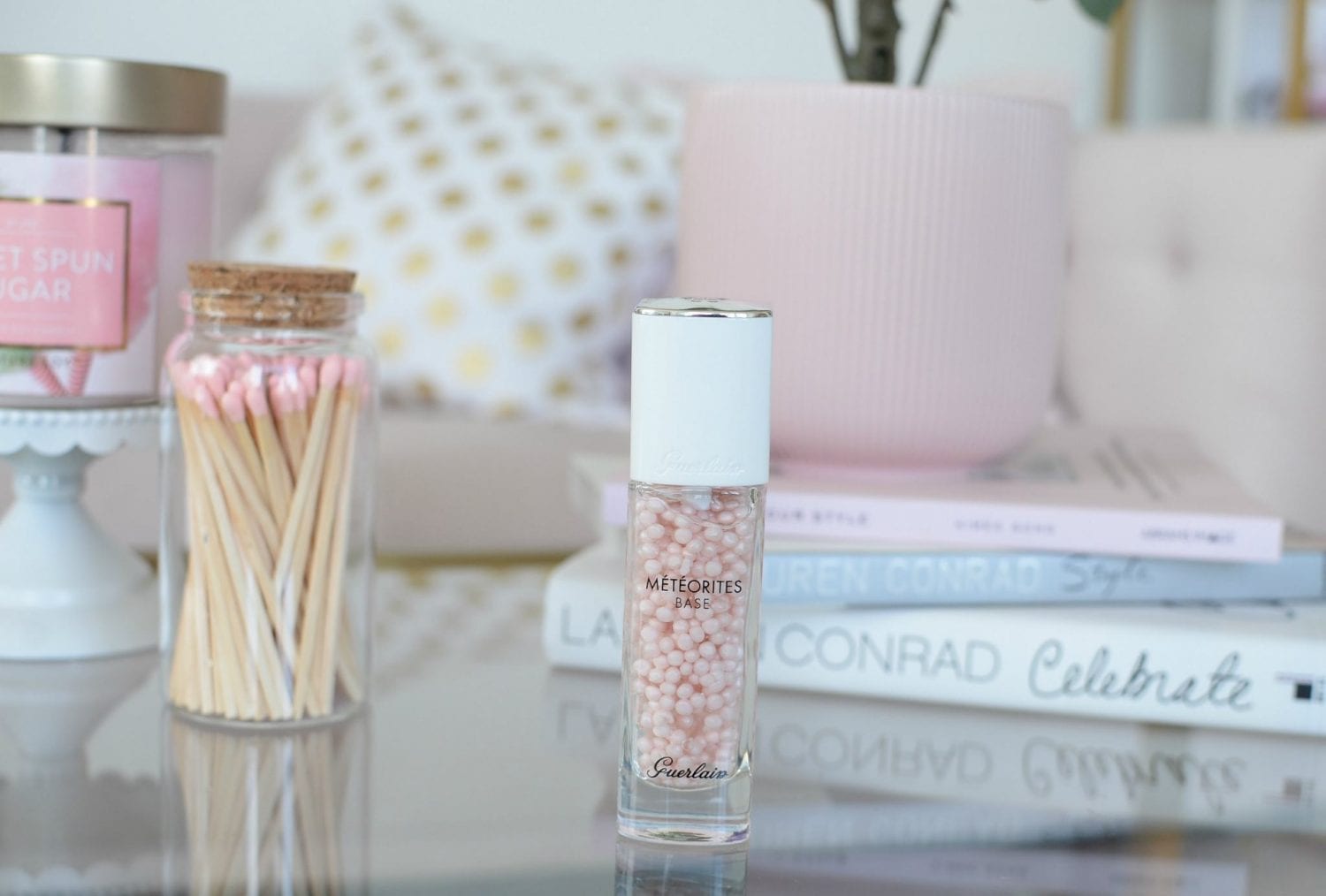 Although not a new product for me, I did re-introduce it into my morning routine a few months ago. The OleHenriksen Truth Serum Collagen Booster is a cult fave and a personal favourite of mine for years. This powerful antiaging serum is formulated with a high dose of vitamin C (in the form of sodium ascorbyl phosphate at 10%) to help stimulate collagen production. Overtime it will help reduce the signs of aging by repairing sun damage. It contains glycerin and hyaluronic acid to help moisturize, aloe to soften and soothe the skin, along with green tea extract to help protect the skin from future damage. Not only does it help brighten and add all-day hydration, you will notice your makeup will apply smoother and more flawless. With long term use you will not only have a radiant and glowing complexion, but your skin texture and quality will improve. It retails for $64.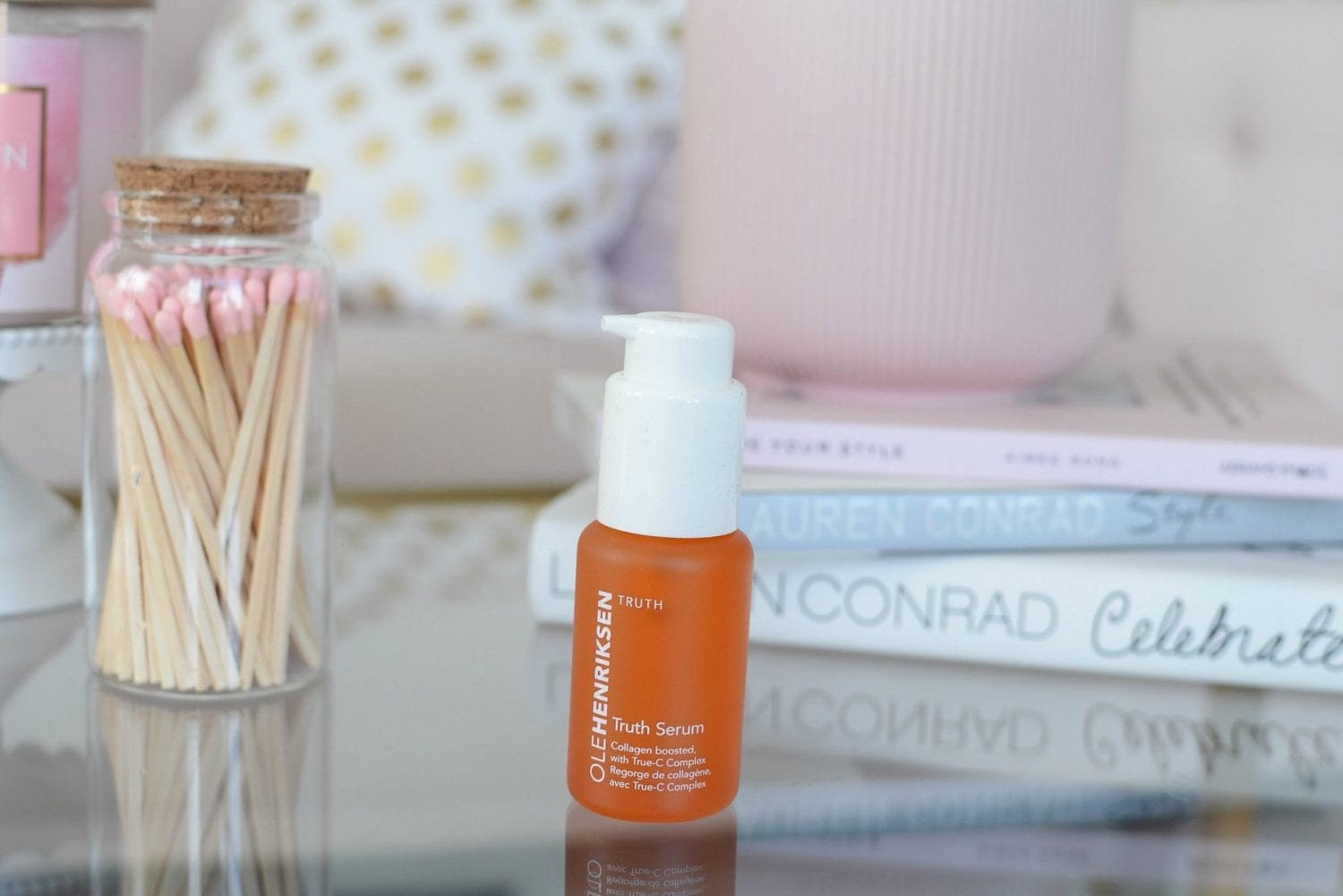 Speaking of tried and true products, my favourite Nip + Fab Glycolic Fix Daily Cleansing Pads are next to impossible to find in Canada, so this summer I was on the hunt for something to replace it with. Keeping with the vitamin C theme, the Rodial Vit C Brightening Cleansing Pads did just that. I use a single pad in the evening after I've cleansed and washed my face thoroughly. Its unique formulation of both pure vitamin C, salicylic acid and fruit acid complex really helps to retexturize my skin. It does an amazing job at gently exfoliating the skin, without stripping it of its natural moisture. The salicylic acid instantly penetrates the pores, to help unclog and combat future breakouts. The fruit acids help to remove dead skin cells on the surface for a smoother, more even toned surface. The vitamin C does an amazing job at brightening and adding a touch of radiance to my otherwise dull complexion. Whether you're looking to clear up acne, reduce scaring, exfoliate the skin, brighten your complexion, diminish dark spots, or have glowing, smooth skin, this can do it all.  It retails for $56.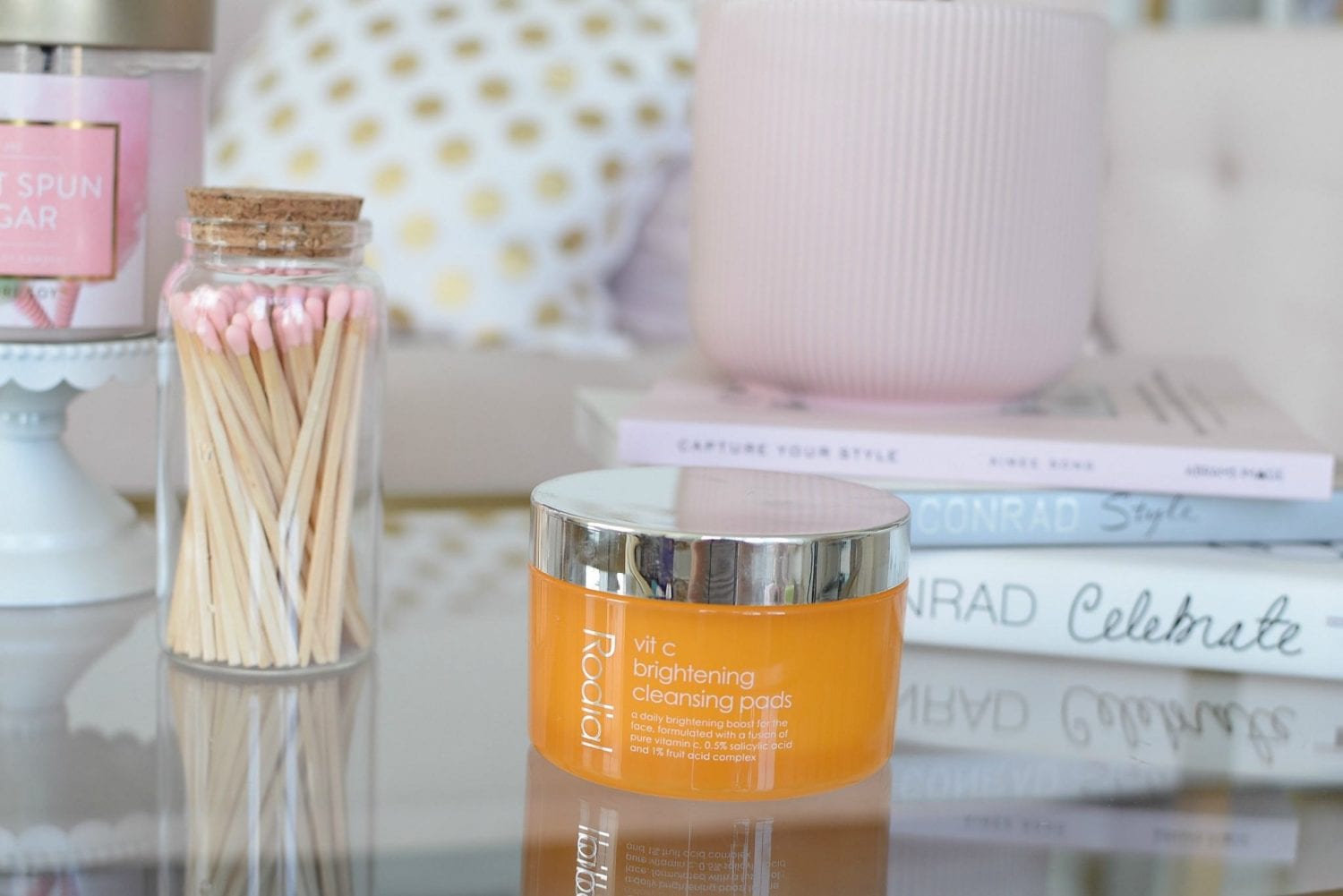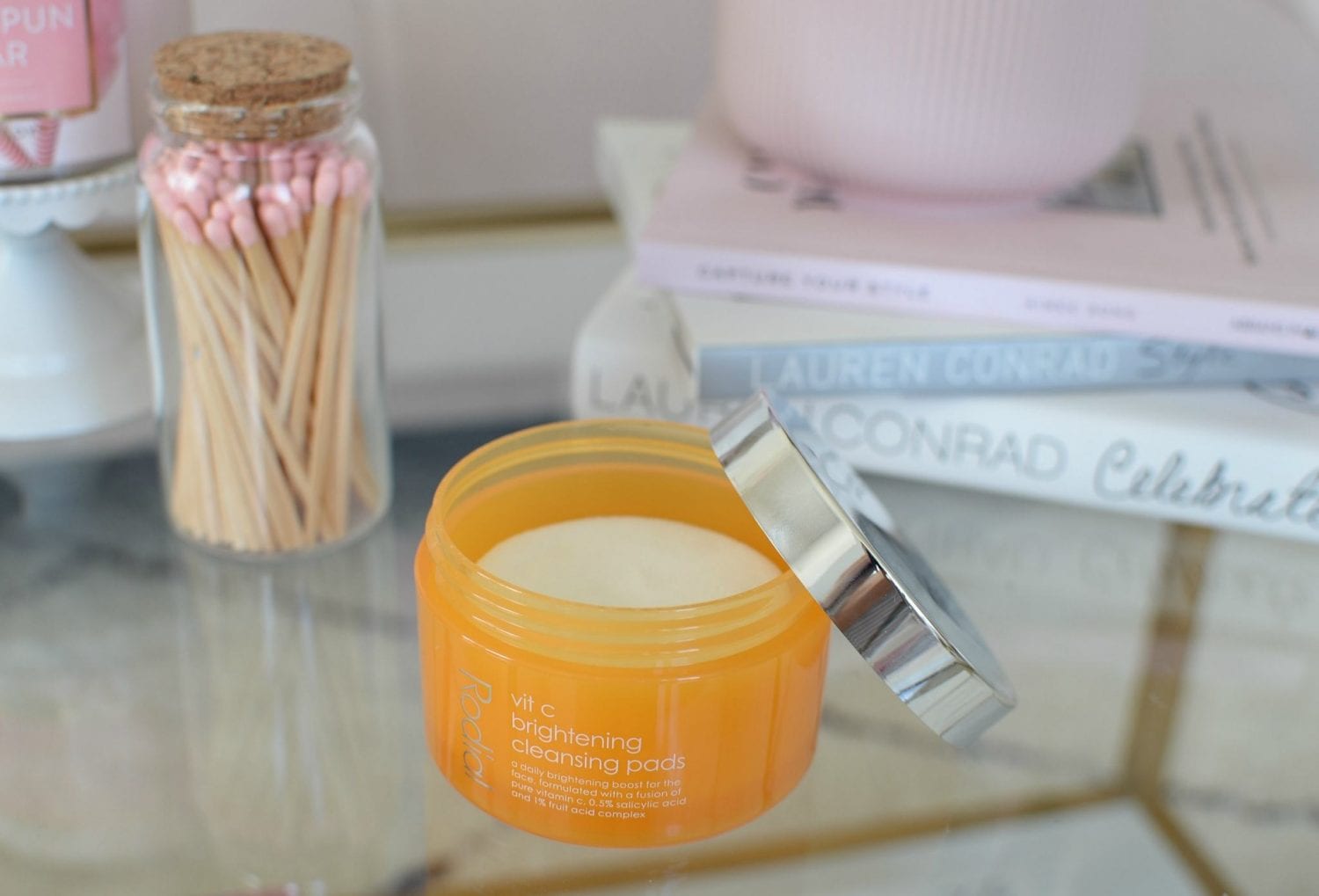 I think I'm okay at applying my makeup. I'm in no way a makeup artist, but I know my way around my makeup drawer. The 2 things I struggle with, a cat-eye and fake lashes. I can't do either of them to save my life. The new L'Oréal Flash Cat Eye Liner may seem a little gimmicky, but it's surprisingly helpful. Does it take some time to master, absolutely, but does it help, totally? This unique brush tip eyeliner has a removable wing stencil that you just line up to your outer eyelid and draw on. It helps to achieve precision when creating that perfect flick line. Its liquid formula is easy to work with, sets and dries quickly and doesn't smudge or flake for the entire day. Of course, you can use as a traditional liner if you choose not to use the stencil, but I'm telling ya, it helps to create a sharp, crisp line. It retails for $13.99.