6 Creative Ways To Support Your Local Small Businesses Survive The Coronavirus Crisis
Most of the population has never lived during a pandemic, let alone personally experienced one. Working from home, self-quarantining and social distancing is key to help flatten the curve, but it's also threatening our small business industry. The major drop in foot traffic and having to shut the doors for the time being, is forcing owners to layoff staff or even letting them go permanently. It's reported that more than 30% of small businesses are already only a few weeks away from losing everything, and now so many are looking at the reality of closing their business permanently. A lot of these companies won't be eligible for unemployment insurance, and although the government is stepping in, will it be enough? It's our job, as a community, to think of creative ways we can continue to support them. A lot of these businesses don't have e-commerce sites, but there are small ways that us, as individuals, can help.
Gift cards are going to be the "easiest" way to immediately put cash into their pockets. Although you may not be able to use these cards right now, it's an excellent way to treat a family or loved one to a product, service or outing in the near future. It brings a little hope and joy, to an otherwise dark and gloomy time, while helping your favourite small businesses. Why not treat your best friend to a dinner out at your local fave restaurant, your partner to a photo session when the weather is a little nicer, your mother, sister or aunt to a mani/pedis at your local spa. So many businesses offer gift cards that can be used for a future date. It also gives your friends/ family something to look forward to, when we can socialize again.
Although not a gift card, I have pre-booked a mini session with Jess Captures. Derek and I are both looking forward to capturing some special moments with her this summer. Jess is ridiculous talented behind the lens, so if you're looking for some couple photos, branding pics or even fub baby fun… check her out.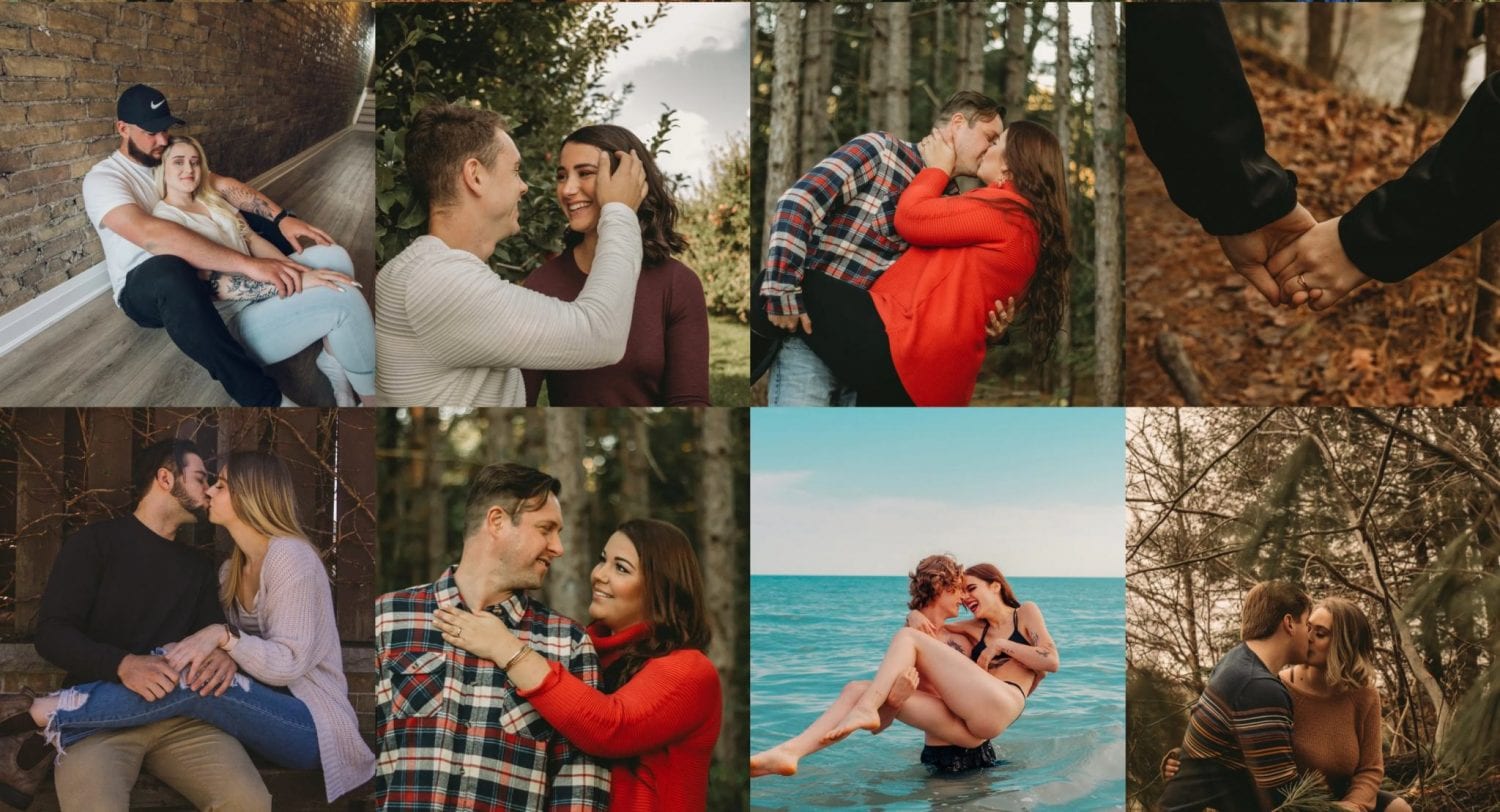 Speaking of restaurants and bakeries, a lot of independently owned ones are still offering take-out. After being couped up in the house all day, it's nice to reward yourself with a hot meal. Instead of cooking and doing dishes, support your local small restaurant. A lot are offering credit cards over the phone and placing bags of food outside the restaurant in a safe and sanitized bin, so you don't even have to come in contact with the staff. Some are also offering free (or small fee delivery) options, so you don't even have to leave the house.
Alex from Sticks & Scones is keeping her customers safe with pre-orders (accepting e-transfers, so no money is exchanged) for outside pickups/ porch drop-offs. Derek and I ordered some freshly baked cookies and scones and its exactly what we needed to bring a little extra joy to our life.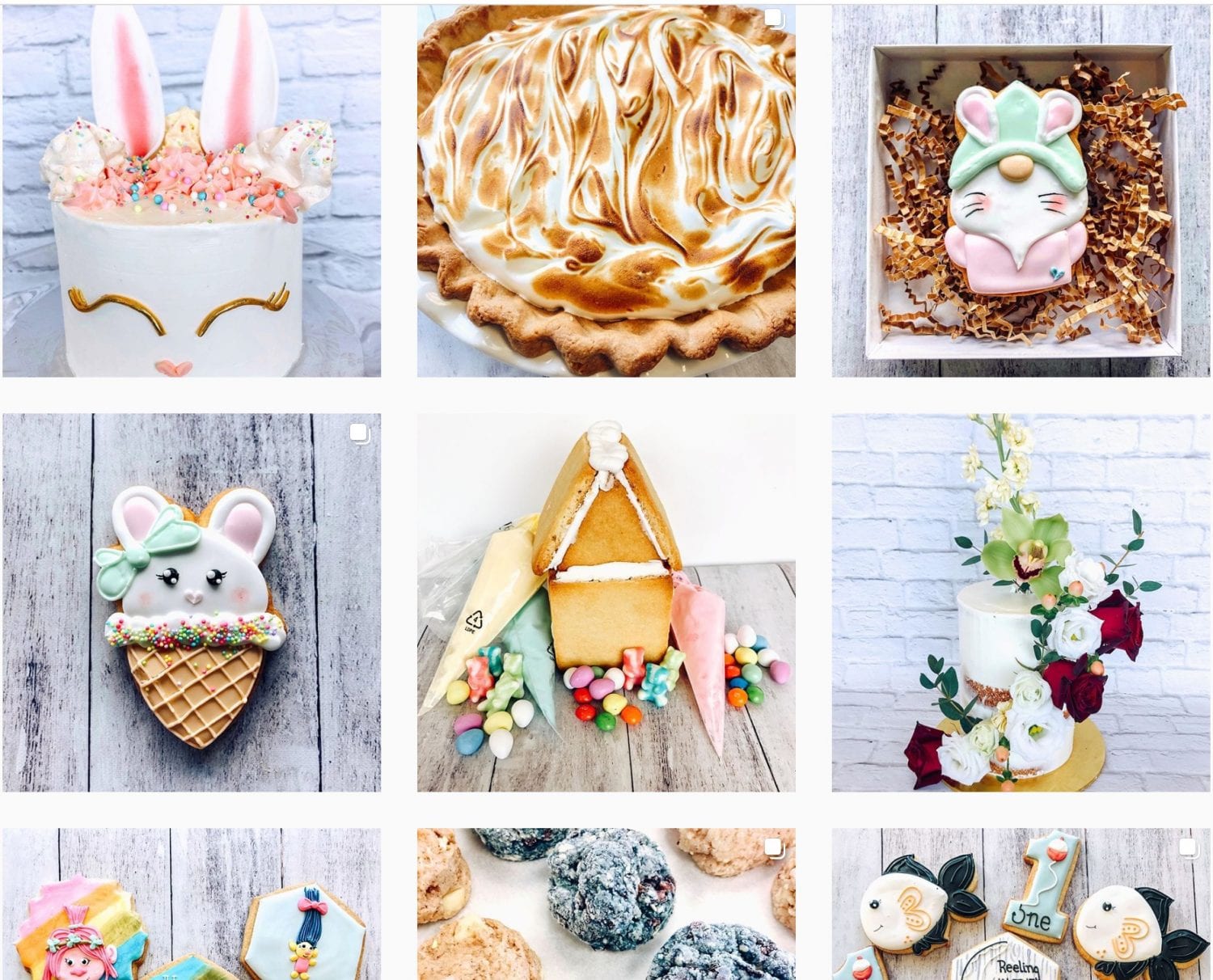 Although some of your favourite clothing brands, boutiques or even home décor shops haven't had an e-commerce site in the past, some small businesses are now testing the waters in the world of online. Be patient with them, the site might be slow, hard to navigate or even freeze from time-to-time, but shopping online is not only completely safe, it still supports your local businesses.
If you've been following my daily home adventures on Instagram stories, you know that I'm still getting dressed and putting on my makeup (even though I have nowhere to go). My friends at Saffron Road are offering free shipping, allowing you to get that cute new handbag or summer sandal without leaving your home.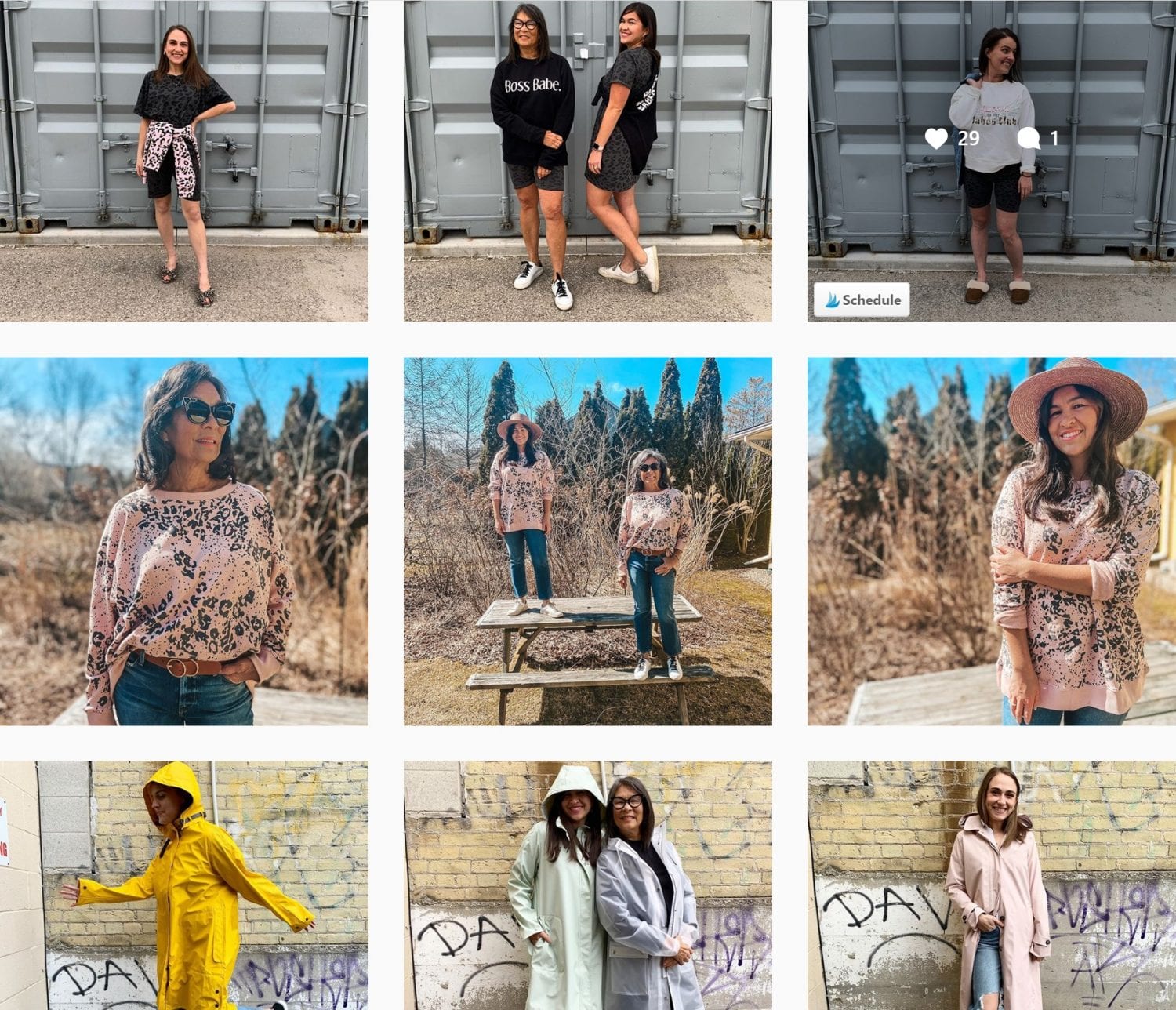 Think twice about cancelling an event, show or gathering. Although you have the right to ask for a refund, remember these businesses have already invested time, effort and money to plan for these events months in advance. Many are working hard to postpone, reschedule and thinking of alternatives for their customers, so be patient with them.
Although London's first Rosé Party was set for National Rosé Day (June 13) the event is now being rescheduled to August to help keep their guests safe. Now's your chance to get tickets if you were unable to make the June date.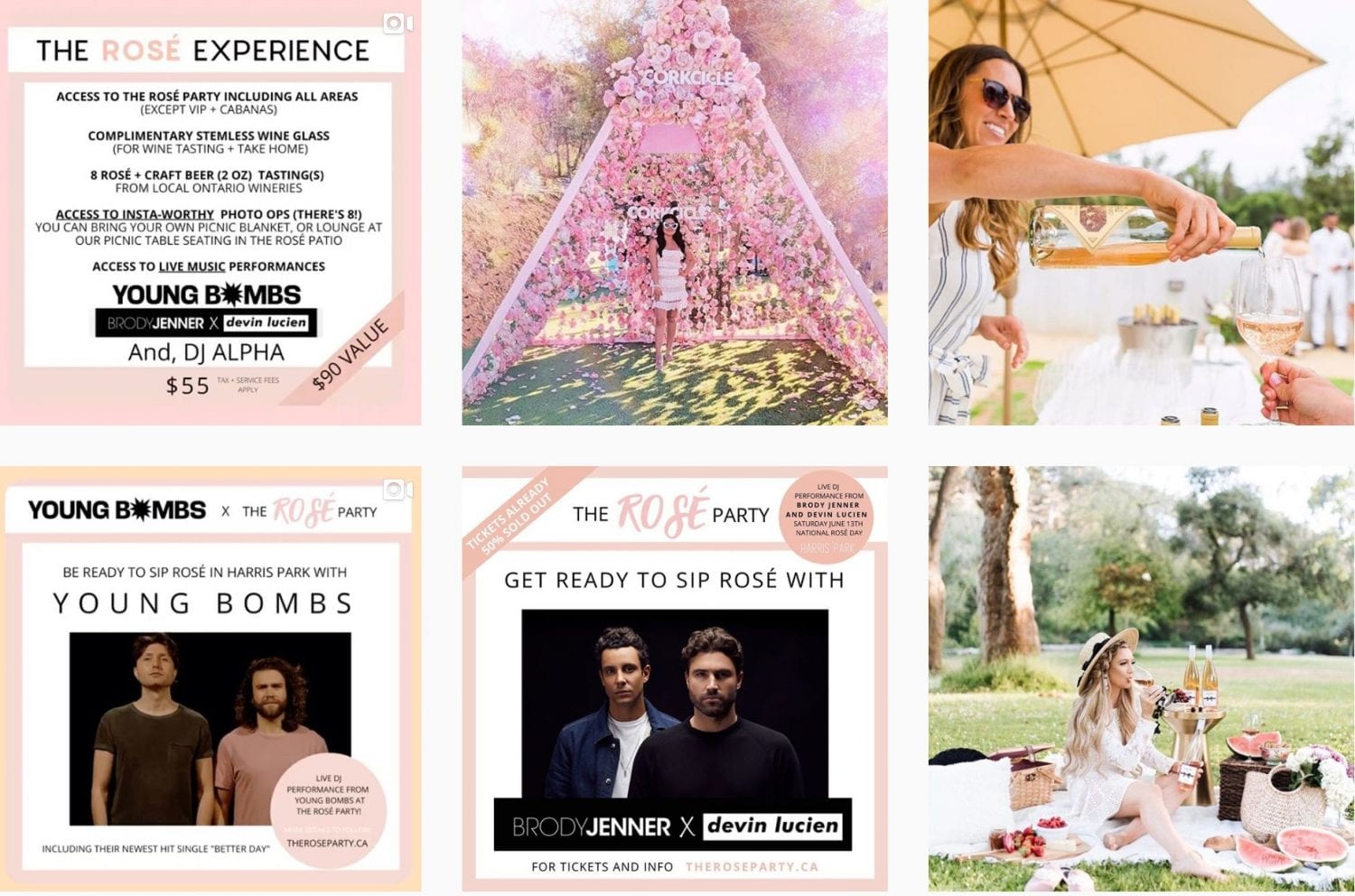 If a local business is offering free online classes, get involved. They are taking the time to give back to their community, so if you enjoy the class… share it with your family and online friends. From yoga and cardio workouts, to dance classes and singing lessons, I've seen some creative IG TV and YouTube videos come from this, and a lot of facilities that have temporarily closed their doors, are still giving back to their customer.
My girl Kate from Peak Conditioning is kicking your butt into shape with free online classes and YouTube videos. Her goal is to encourage you to create healthy lifestyle choices thru online fitness training and coaching.
It's not always about the money, a simple share, like, comment or even review on their social media page, yelp, or website can go a long way. Sharing their content to your Instagram or Facebook page is an excellent way for that business to get in front of a new audience. Liking and commenting on their recent photos, gives them that extra boost in engagement and gives them a higher chance to hit the discovery page (in return getting them in front of new people). Businesses are always looking for fresh, new, honest reviews, so if you love their product, service, etc., why not share that with the world. Take the extra few minutes out of your day to spread some positivity. A five-star review can help that business rank well in search engines, which potentially means new customers in the future.
What are some of the ways you're continuing to support your favourite local brands and businesses?