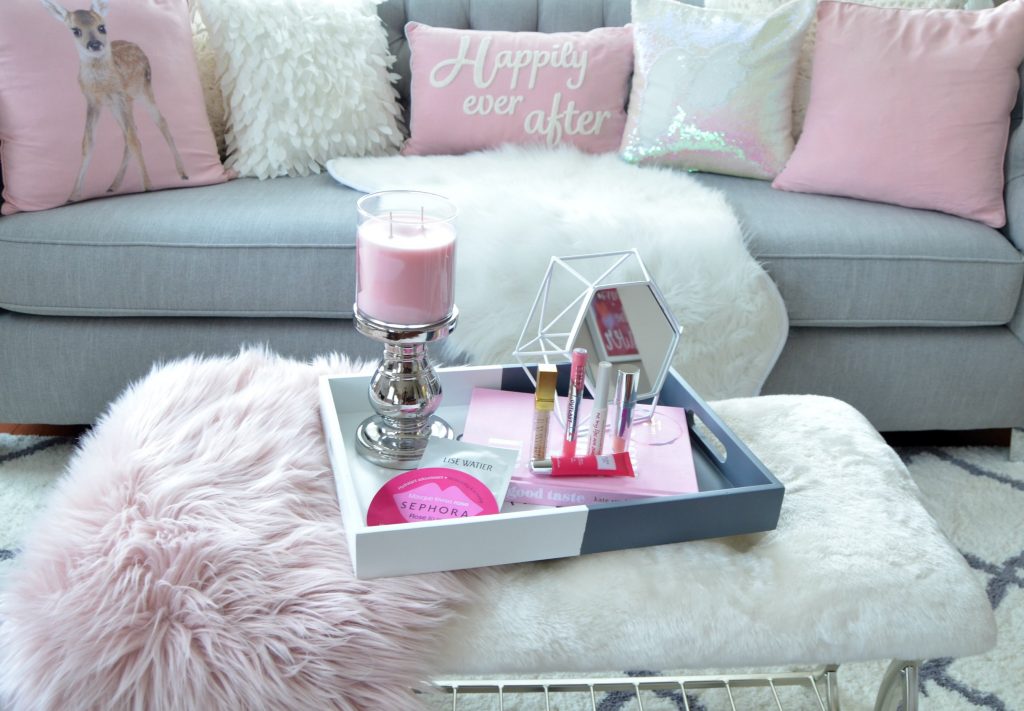 Kissable Lips
Moisturized lips are an essential part for a lady's daily beauty routine. It's about as important as finding that perfect lipstick shade. Whether it's a matte, cream, metallic or gloss, the right shade and formula can tie your entire look together. With so many products on the market, it can sometimes feel a little overwhelming. Liquid lipsticks, lip treatments, masks and plumper's, the possibilities are endless. If you're feeling a little adventurous and looking to try something a little different this spring, I'm sharing 7 unique lip products that you need to try. These products are anything but ordinary and will help to keep your pout soft while shaking things up a little.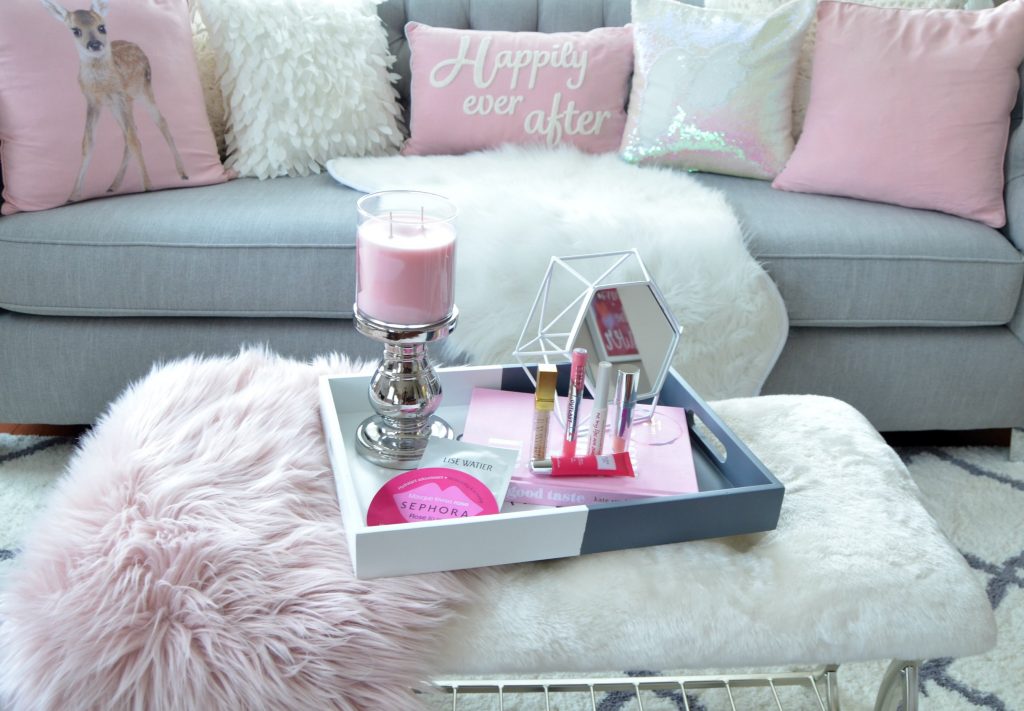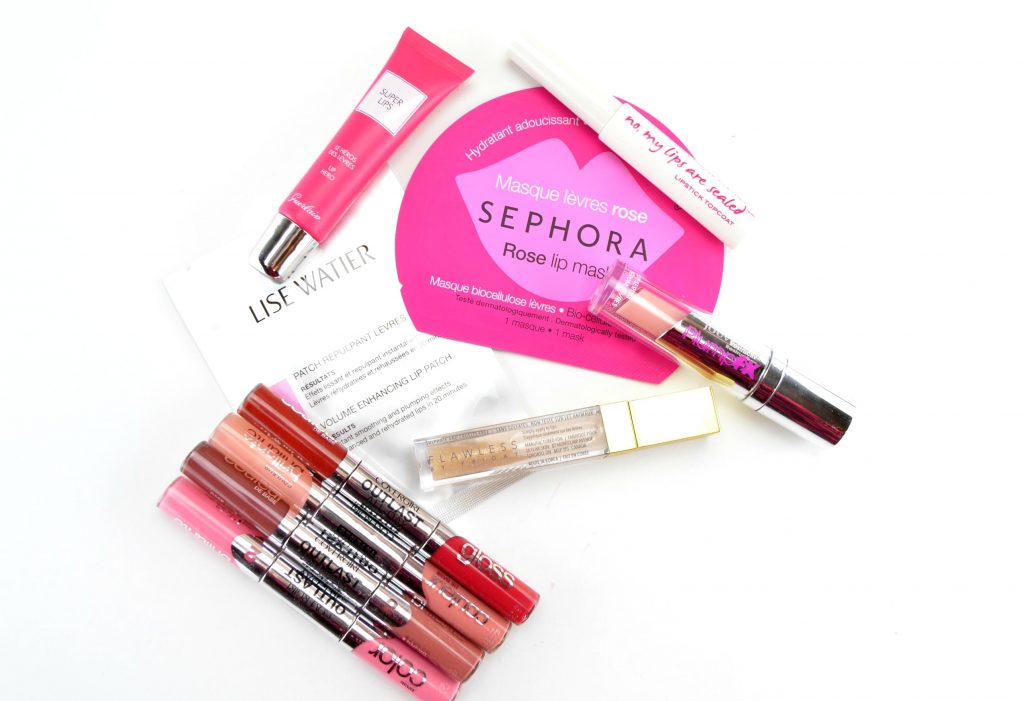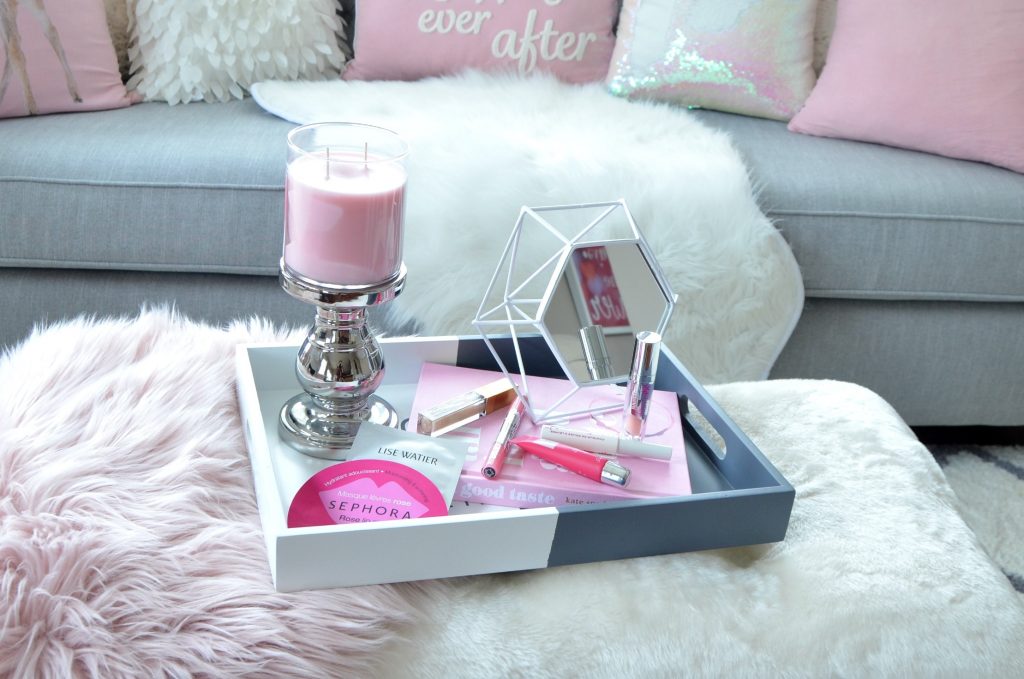 If you're a fan of hydrating facial sheet mask, you'll love the Sephora Roes Lip Mask. This rose infused lip mask is designed and created to help moisturize and soften lips in as little as 15 minutes. Simply remove protective film, apply directly over your lips and leave on for 15 minutes. After removing the mask, massage in any extra serum, no need to rinse. It immediately helps to replenish, nourish and hydrate the skin for kissable soft lips. Lips will look and feel silkier, softer and healthier. It retails for $4.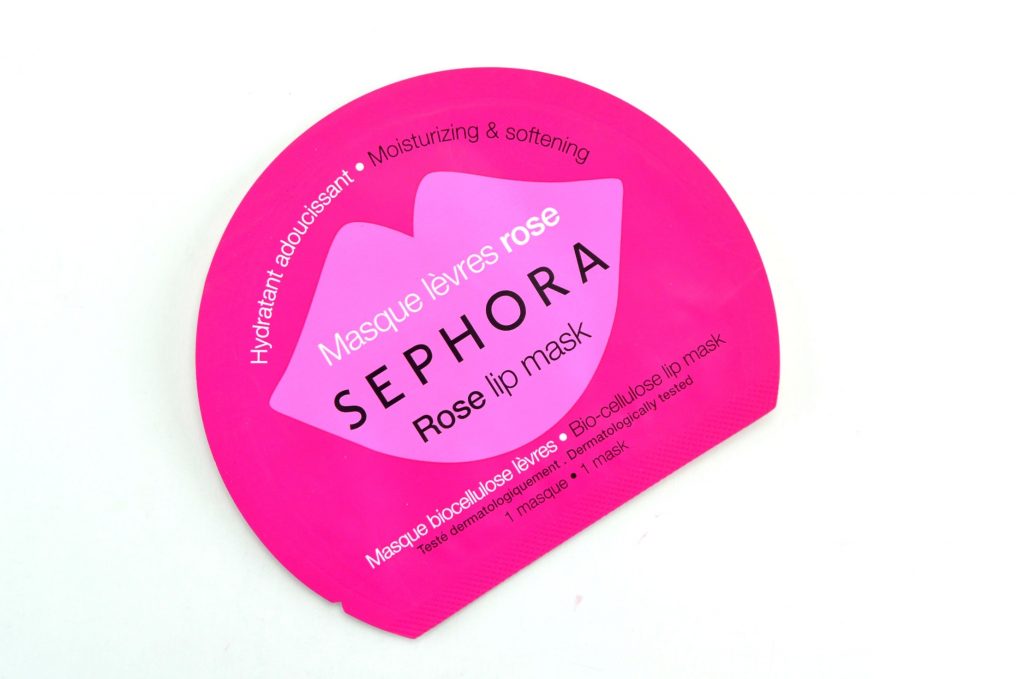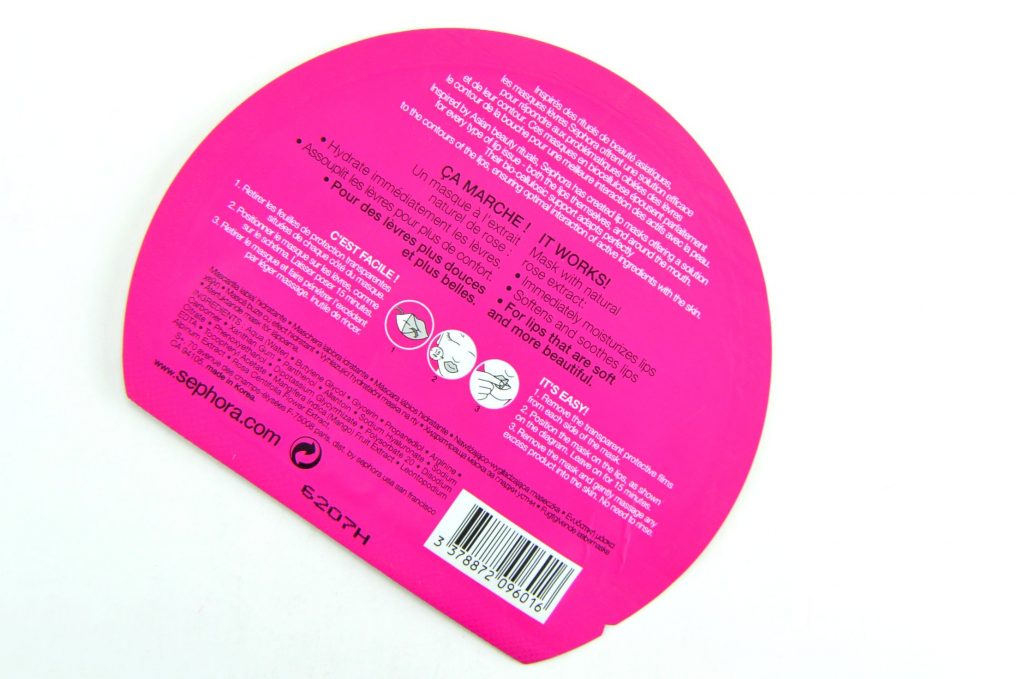 Lip masks not your thing, but you're still looking for soft, smooth and slightly plumped lips, test out the Guerlain Super Lips Lip Hero. This silky emollient formula glides seamlessly onto the lips and almost melts into the skin. It helps to soothe and calm irritated lips without a thick or greasy film or residue. It features grapeseed extract to keep lips hydrated and moisturized throughout the entire day. It is comfortable to wear on the lips without feeling sticky, yet leaves behind a super glossy, high-shine finish. In a single swipe lips are left fresh, nourished and slightly plumped. It retails for $36.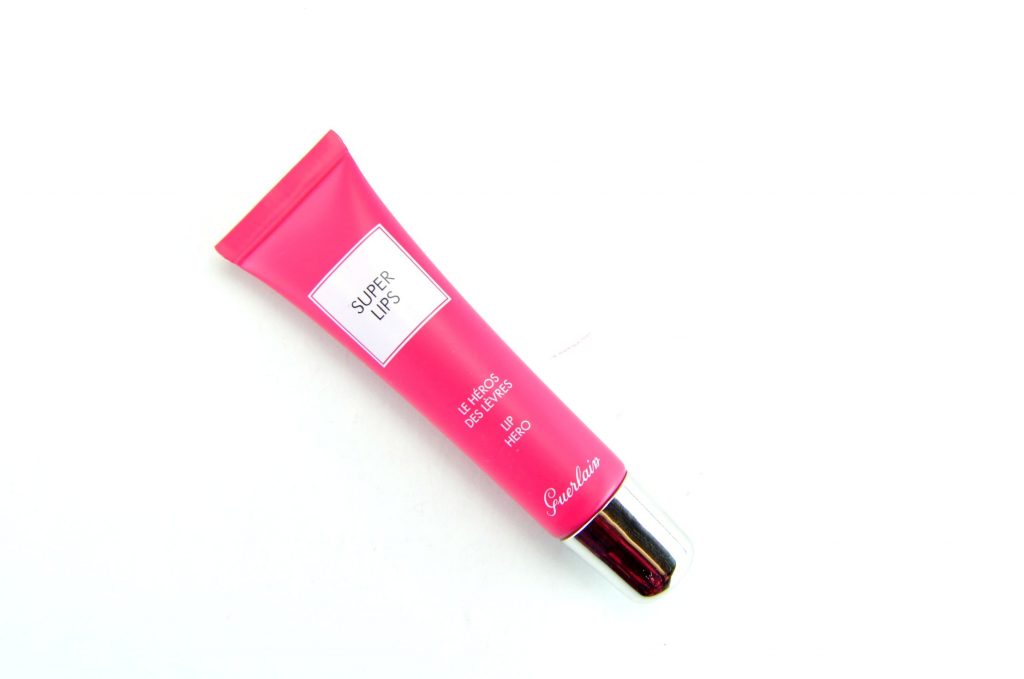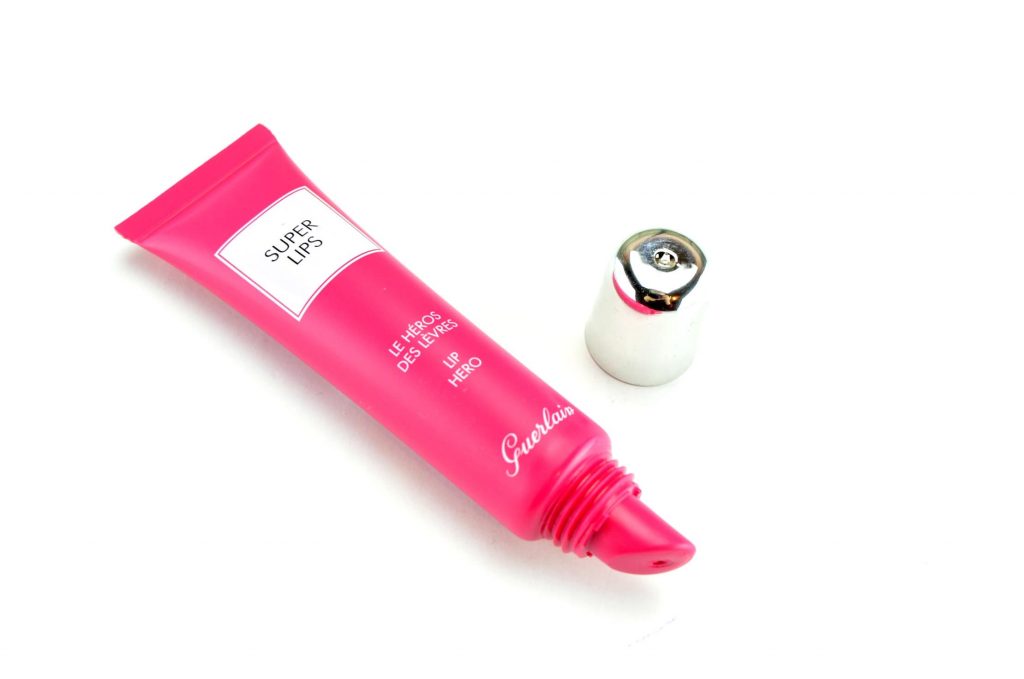 If you're looking to lift and firm the lips, try Lise Watier Volume Enhancing Lip Patch. It's formulated with glycerin, aloe, panthenol and sodium hyaluronate to provide immediate and visible results. You apply it the same way you would the Sephora Mask, yet it's left on for upwards of 20 minutes. This one offers a slight cooling and soothing effect that instantly helps to hydrate and calm the skin. It helps to soften, moisturize and plump for luscious, juicy lips. It retails for $7.50.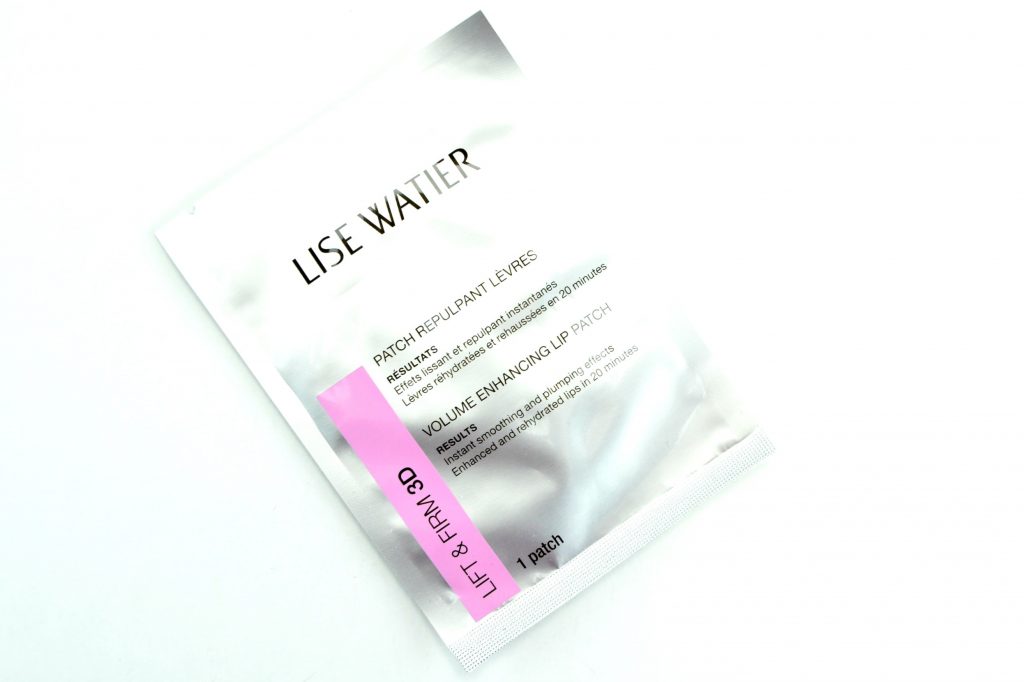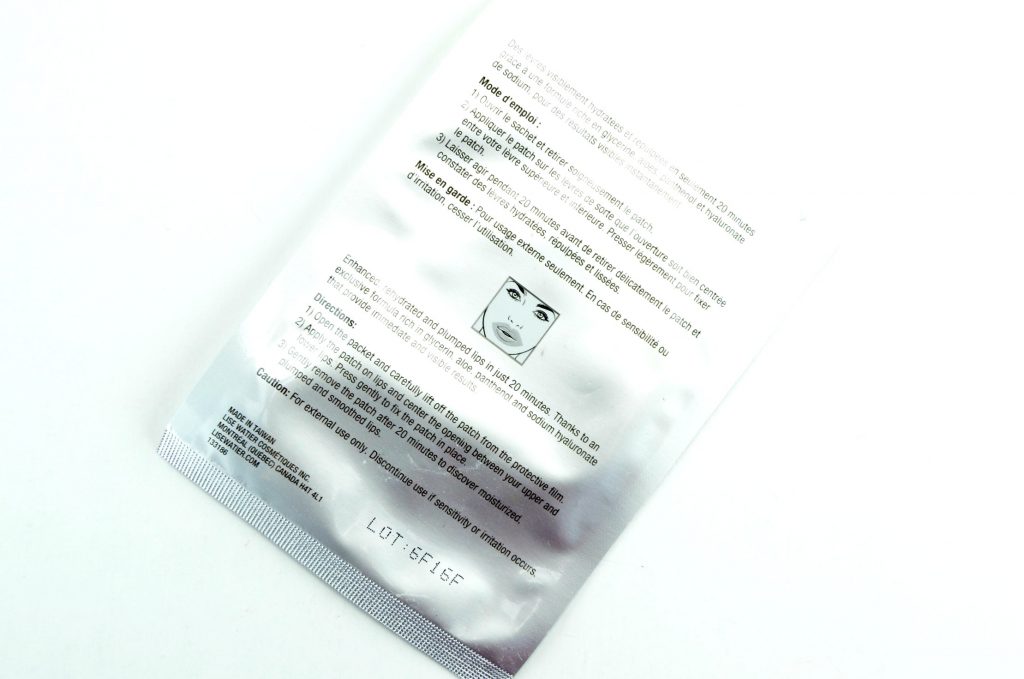 If plumpness is your end game, try the new Jouviance PlumpFX Lip Plumping Serum. It's designed to give you the same effects as hyaluronic acid lip injections without the permanent results. Upon applying this beautiful, universally flattering pale pink serum, you'll begin to feel a slight tingling sensation. It instantly helps to soften, smooth and hydrate the lips within a few short minutes. For best results, it should be applied 3 times a day for 30 days. Overtime, the appearance of your lips will become fuller, smoother and juicier. It's an excellent way to plump up the volume and fill in fine lines without injections. It also does an amazing job at moisturizing the lips and works both under and over your favourite lipstick. It retails for $32.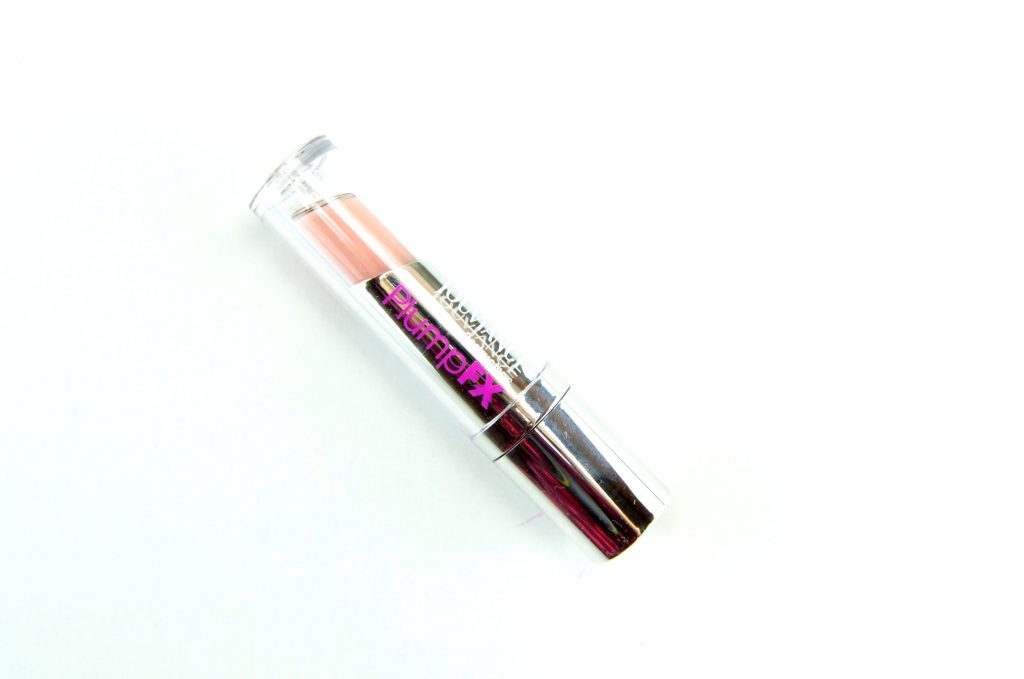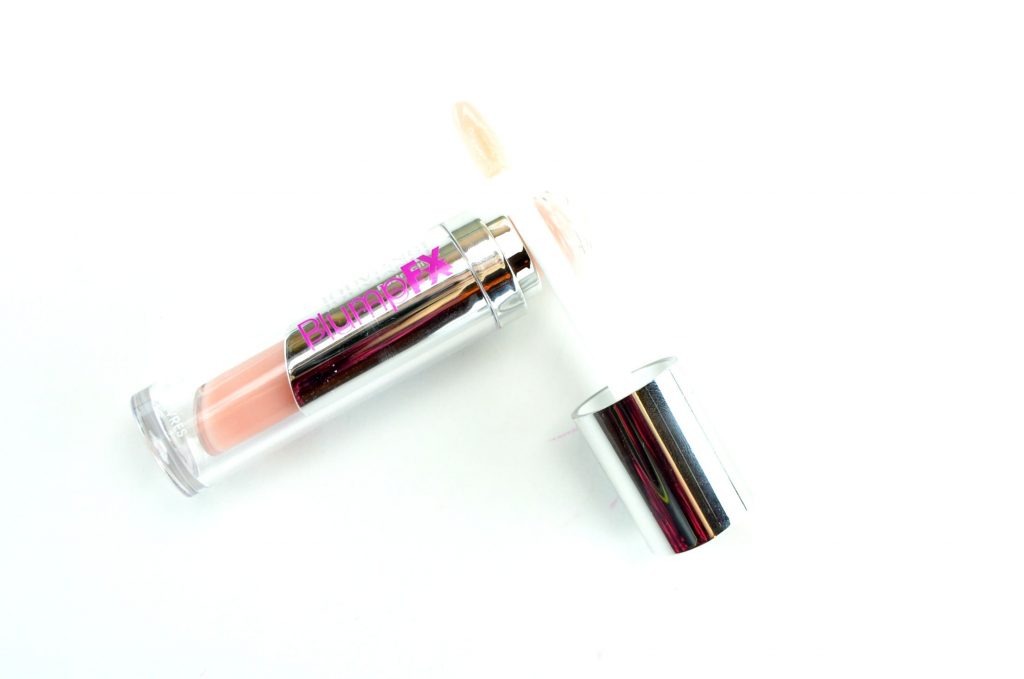 Looking for a daily anti-aging treatment, reach for Flawless In 15 Honey & Gold Lip Serum. It's formulated with honey to help soothe and moisture. It also contains gold flecks to help increase collagen production, which in return helps to plump up the lips. It fights against the signs of aging, while keeping lips nourished and moisturized. Unlike the Jouviance Serum it somehow manages to pump up the lips without the tingling feeling. Although the formula is completely clear, it does provide a slight shimmery effect that helps to create a healthy, shiny, glossy- glow. It retails for $35.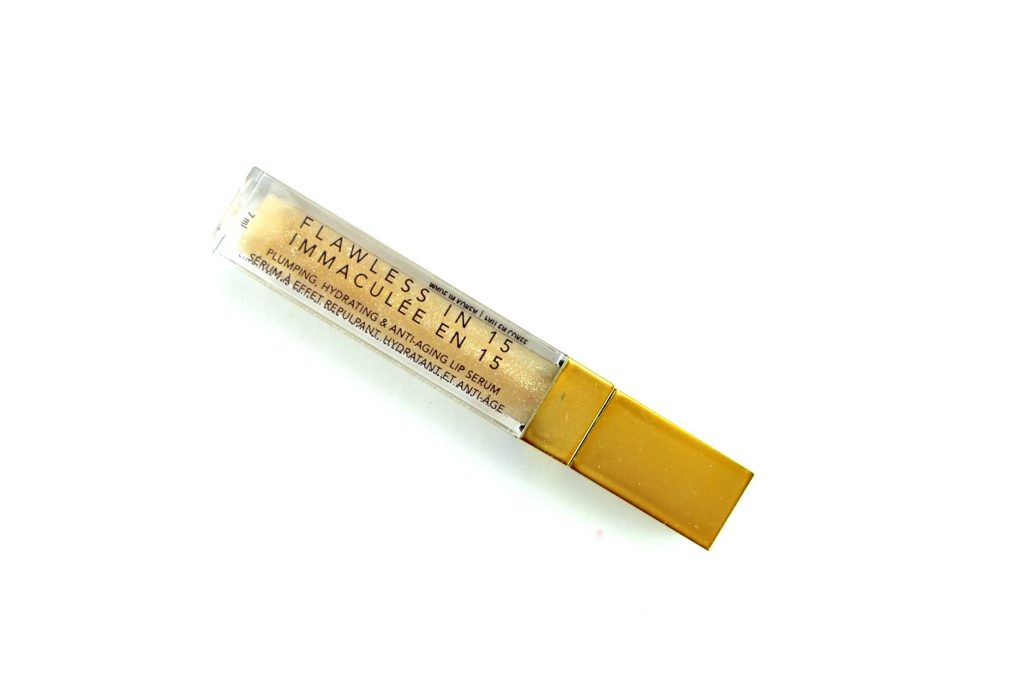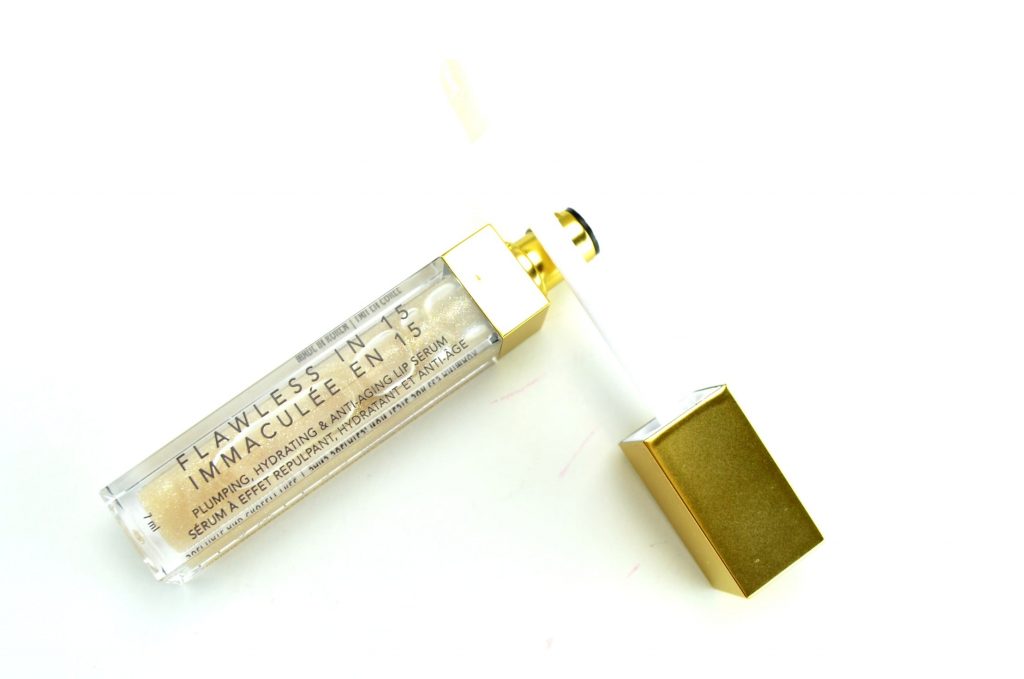 If you have a favourite lipstick that doesn't stay in place as long as you want it to, the new No, My Lips Are Sealed Lipstick Topcoat can help. Instead of reaching for a long-wearing, liquid lipstick than can often dry your lips out, this clear top coat can be placed over any of your lipsticks to help it be transfer and budge proof. You can now eat, drink and kiss without the fear of your lipstick fading and transferring off. Simply shake the bottle and then use the clear, plastic, spatula-like applicator to apply the topcoat. It instantly helps to transform any lipstick into almost a long-wearing liquid lipstick. Although it sets and dries to a completely matte finish, it stays hydrating and moisturizing throughout the entire day. It retails for $25.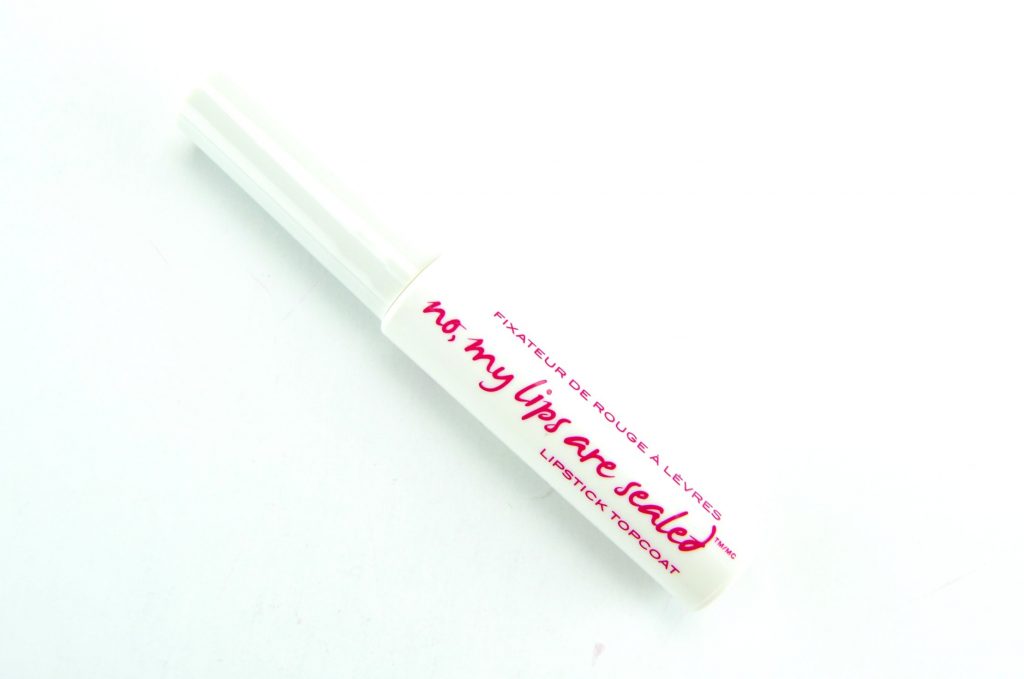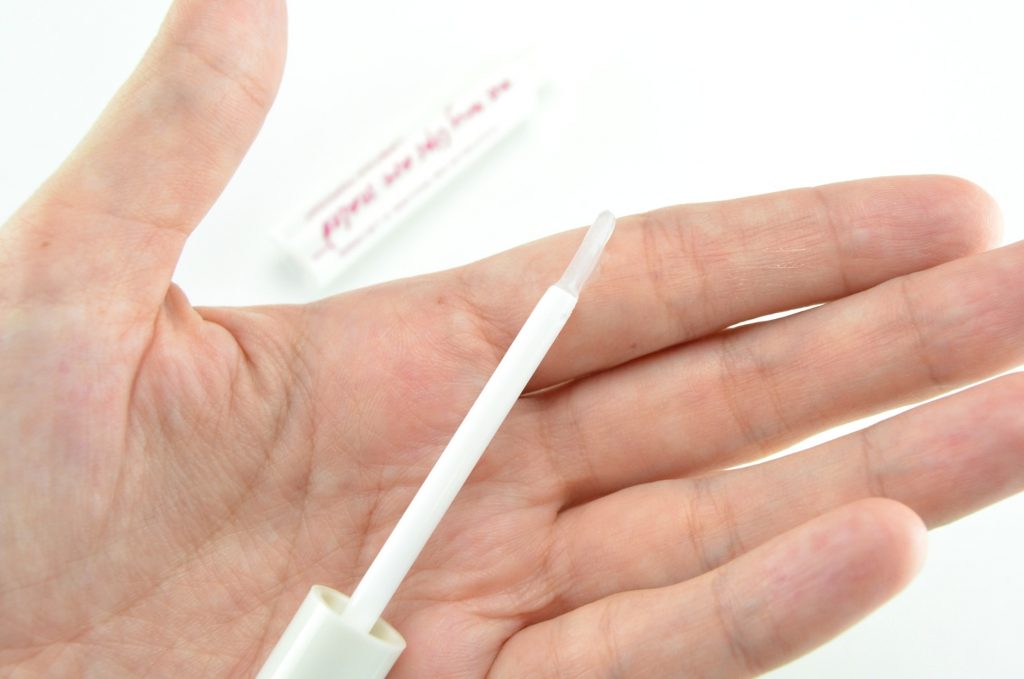 The new CoverGirl Outlast All-Day Colour & Gloss is an unique 2-in-1 highly pigmented lip colour paired with a matching colour-enhancing lip gloss. It gives you the intense colour of a lipstick with the shine and moisture of a hydrating gloss. Although the colour may go on a little patchy, the lip gloss helps to smooth everything out and create a seamless and flawless finish. It doesn't claim to be a long-wearing formula, however, once applied it sets and dries to a semi-long wear (around 5+ hours). If you're looking for something that stays put, but with a high-shine, glossy finish, you'll love these.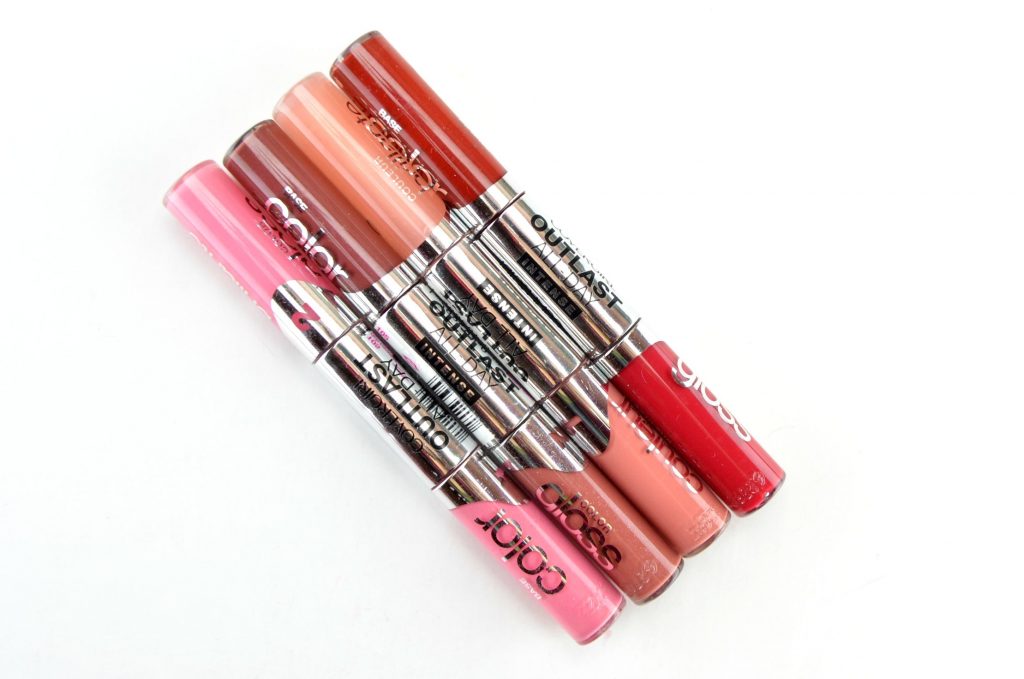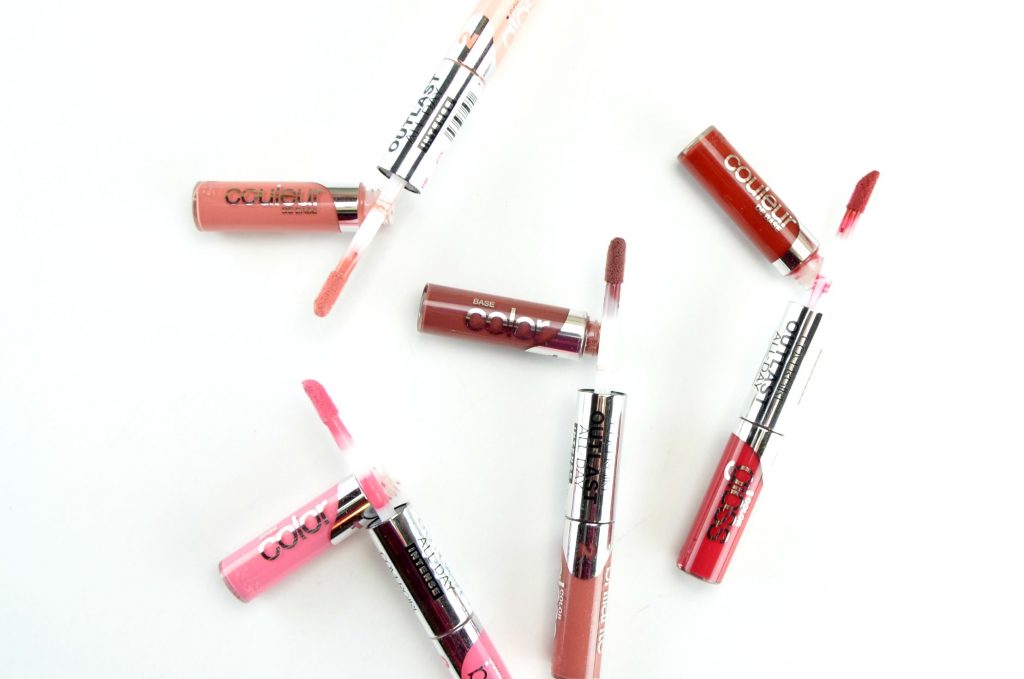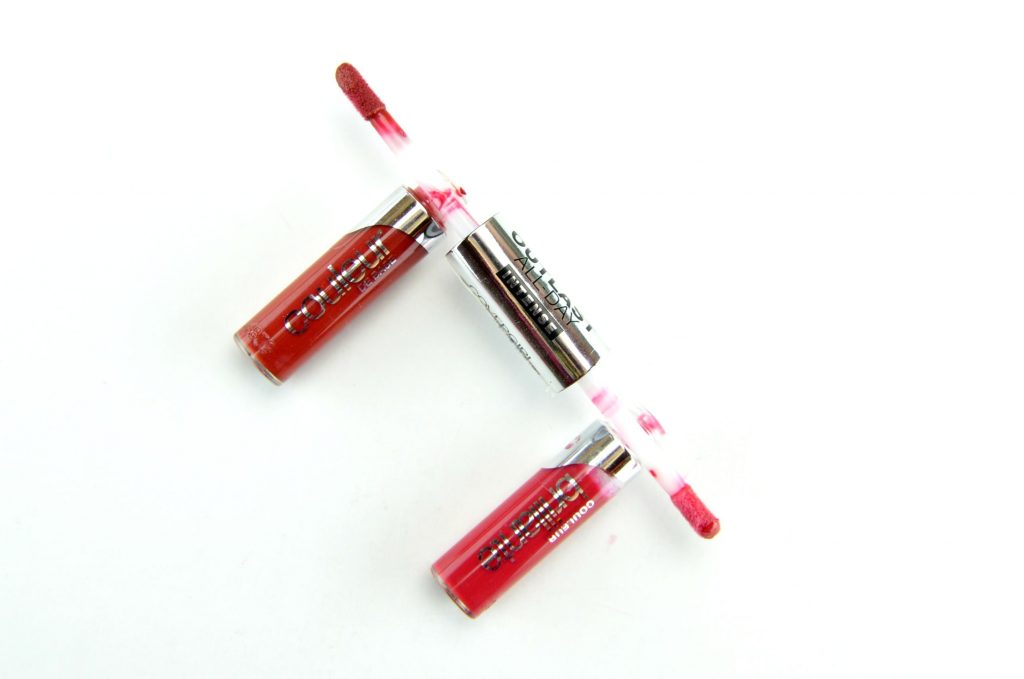 CoverGirl Outlast All-Day Colour & Gloss in Passionate Pink, Rich Caramel, Nude Intensity and Precious Red