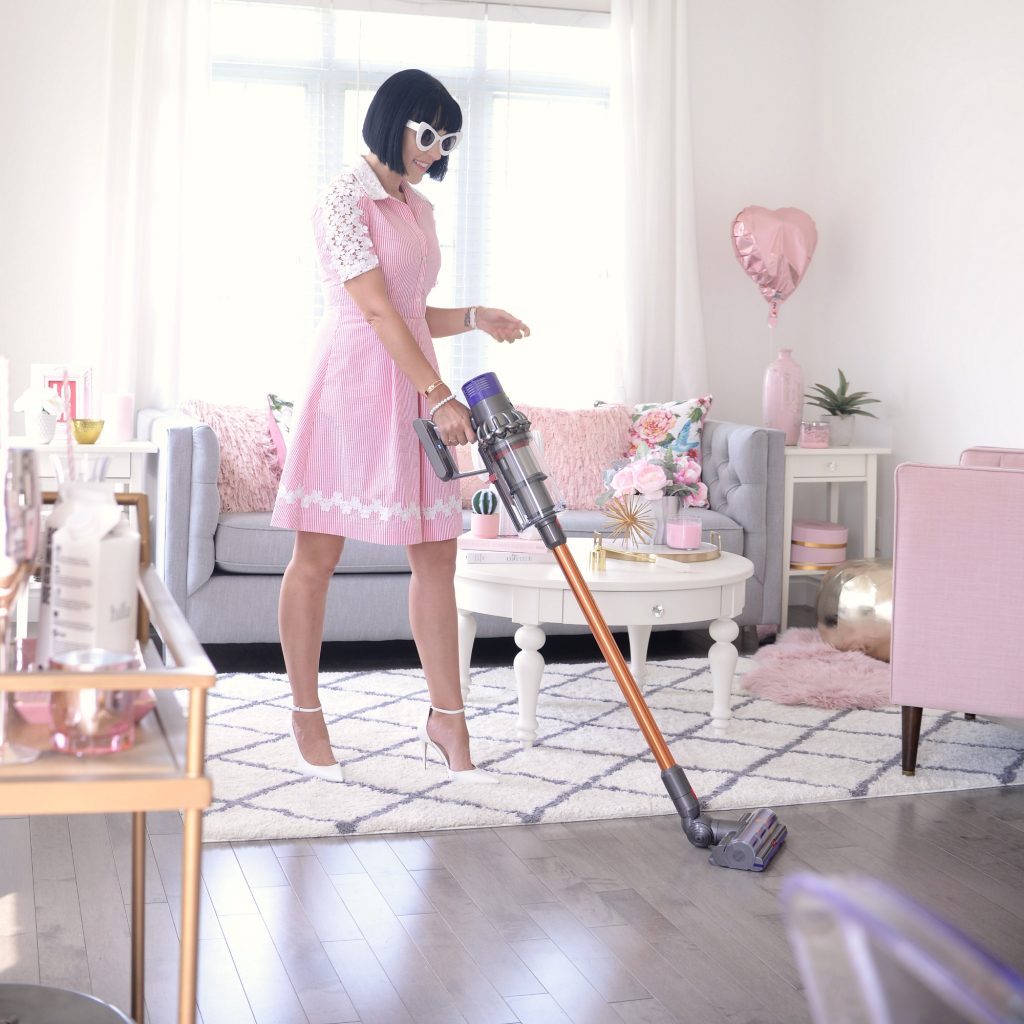 Whenever I hear the word spring, I associate it with a fresh start. The weather is finally nice enough to open all the windows and let the fresh air in. It's also the perfect time to do a deep clean of your home. For some, this is a daunting task, but for those that like a clean home, this is an exciting project. No matter what side you fall on, I'm sharing my top 10 tips for a cleaner home this spring.
Start by making a list of what needs to be cleaned in each room. Creating a to-do list is the easiest way to stay organized. Remember, the entire house doesn't have to be cleaned in a single day. Instead, try breaking it up into several days over the next few weeks. Walk around each room and write down what needs to be cleaned. What areas of the home need the most work? What areas do you tend to skip during your weekly cleaning routine? Focus on those areas first and have a plan of what you're going to be tackling in each room. Also, be sure you have all your cleaning supplies ready before you get started.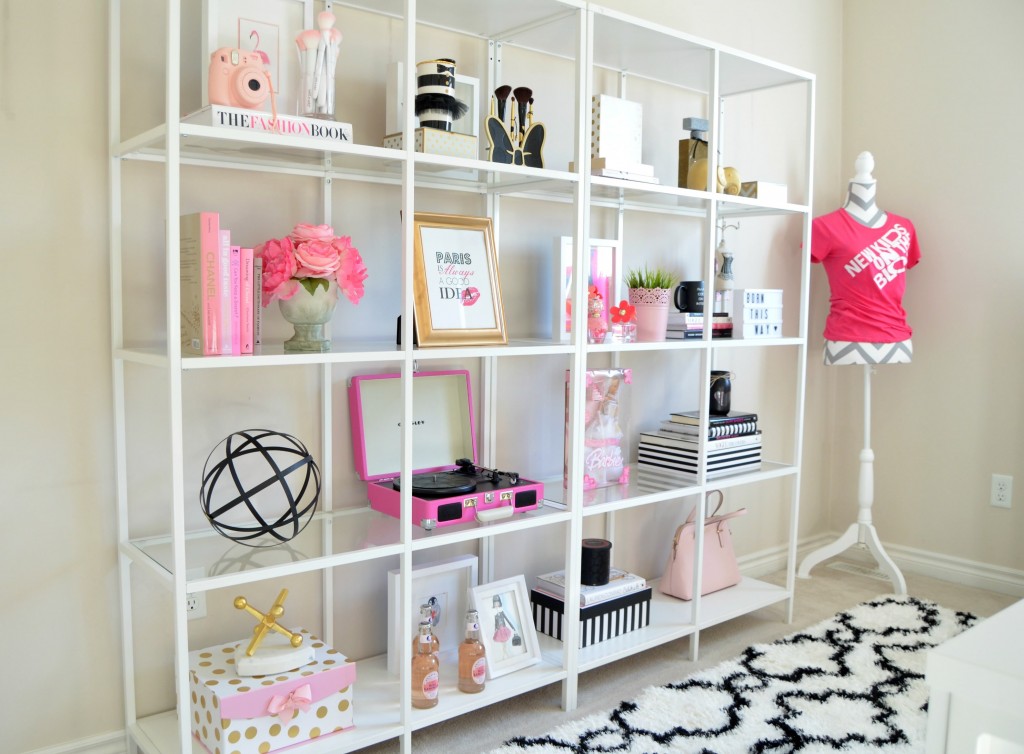 Having a disorganized home can add to your stress level and makes it next to impossible to do a proper clean. Start by de-cluttering and tossing items that don't have a purpose or bring you joy. Removing the junk and organizing your home will make the cleaning process easier. Editing or curating your home to things that get you excited and eliminating the items that don't serve you will leave you feeling refreshed and ready to take on the cleaning.
Next up, music. Listening to your favourite tunes will help the cleaning process move by quicker. Try creating an up-beat playlist that you can jam out to while cleaning. This will help the time fly by and you won't be so focused on the time. It may also be smart to set a timer for each room. We all get carried away, and the next thing you know, you've spent hours trying on clothes or looking through old photographs. Setting a clock so you don't fall into this trap will help ensure you stay on track. When the timer goes off, give yourself a break, grab a snack and regroup.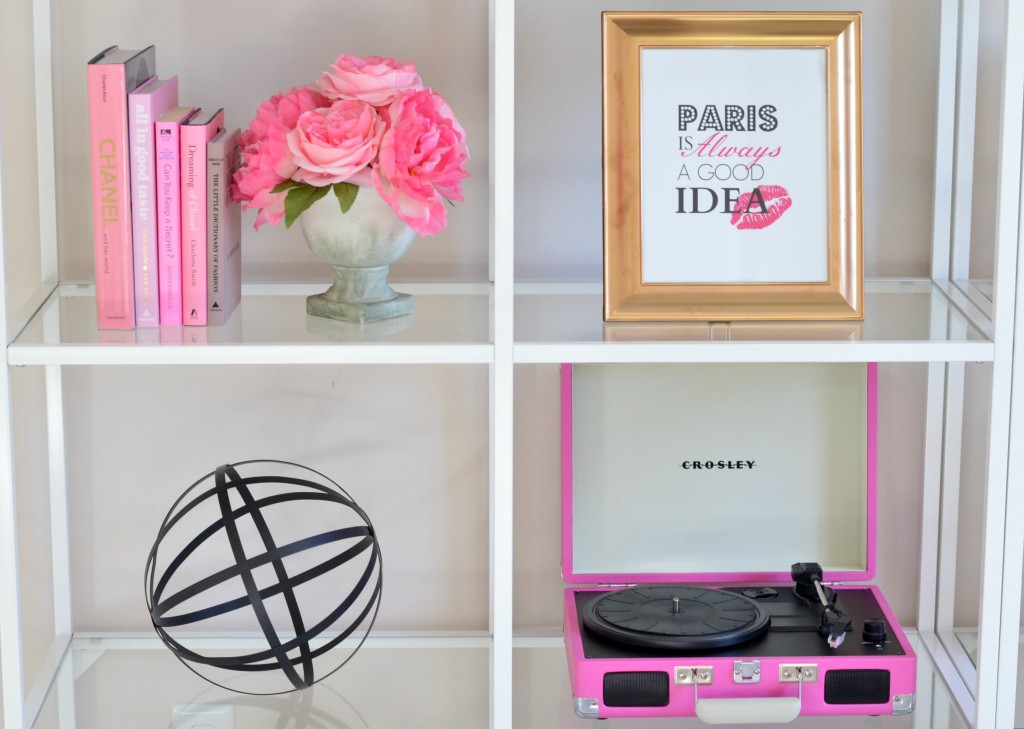 Having the right tools will make the job easier. Although many people will shampoo carpets and steam clean hardwood, a high-quality vacuum can also do the job. It's one of the best spring cleaning supplies you can have. Using a cord-free vacuum, , like the new Dyson Cyclone V10, will make cleaning a breeze. The V10 has a lightweight and versatile design allowing you to clean from floor to ceiling with ease. With the array of attachments, you can clean any area of your home, from ceiling fans, cobwebs in corners, stairs, pillows, tight spaces behind furniture and everything in between. The unique torque-drive cleaner head removes 25% more dust, ground-in dirt and pet hair from carpets and the soft-roller cleaner head is perfect for hardwood floors, as it picks up large debris and fine dust simultaneously. The best part? Its upgraded battery pack lasts up to 60-minutes, making me want to say goodbye to annoying and bulky corded vacuums. It retails for $799.99 and is worth it!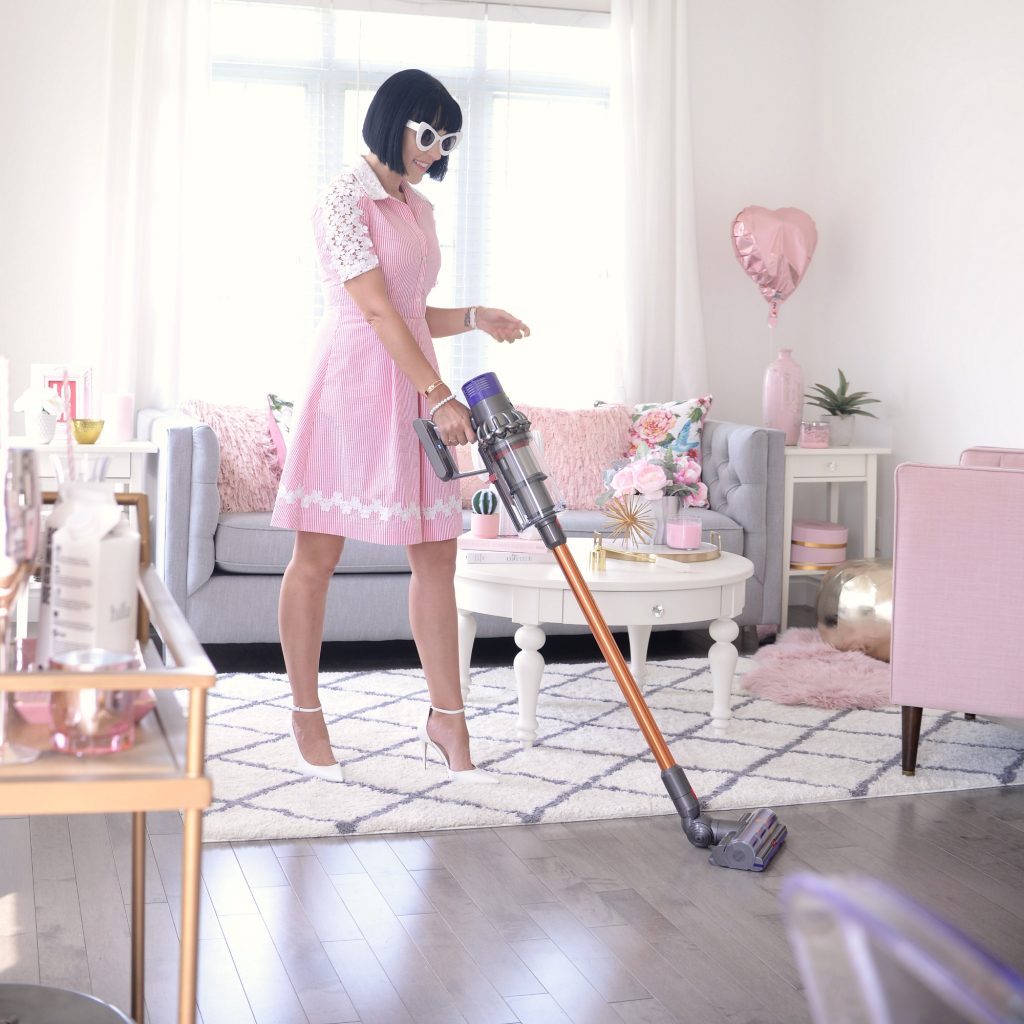 I highly suggest cleaning one room at a time. It's easy to get frustrated and overwhelmed by the amount of area in your home, but taking it one room at a time, one day at a time, will help you stay motivated and on track. "Started from the bottom" are words to live by. Chances are, you rarely ever look up at your ceiling, so this is a great place to start. And since dust settles, you don't want to clean your floors, only to have dust and cobwebs fall from the ceilings. Work your way down and in a circle to ensure you don't redo the same steps repeatedly.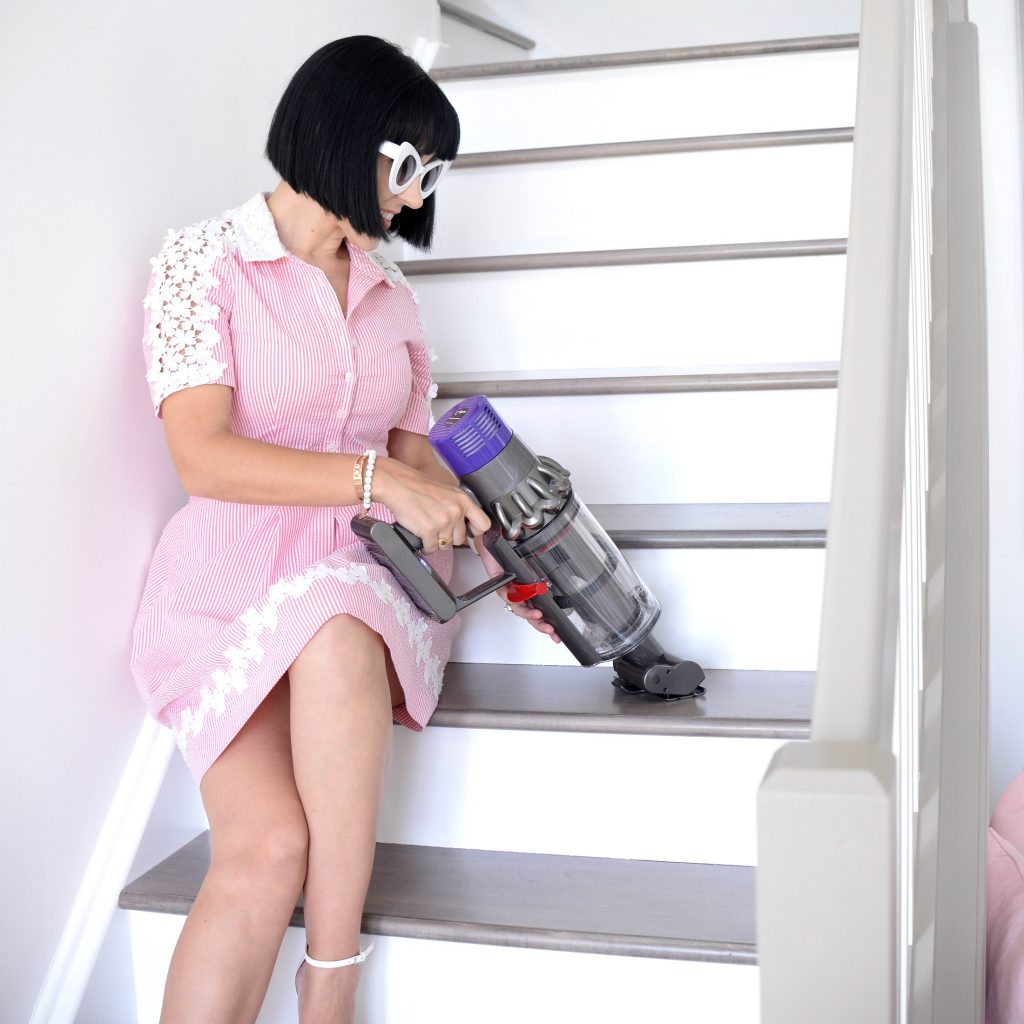 As you start to put back items, store them based on how often you use them. Be careful where you place certain items. Christmas decorations that are only brought out during December, might be best placed in the garage, basement or attic. Try not to take up prime real estate in your closet with items that are seasonal. This will only cause you stress and wasted time (as you will have to continue to shuffle items around all year).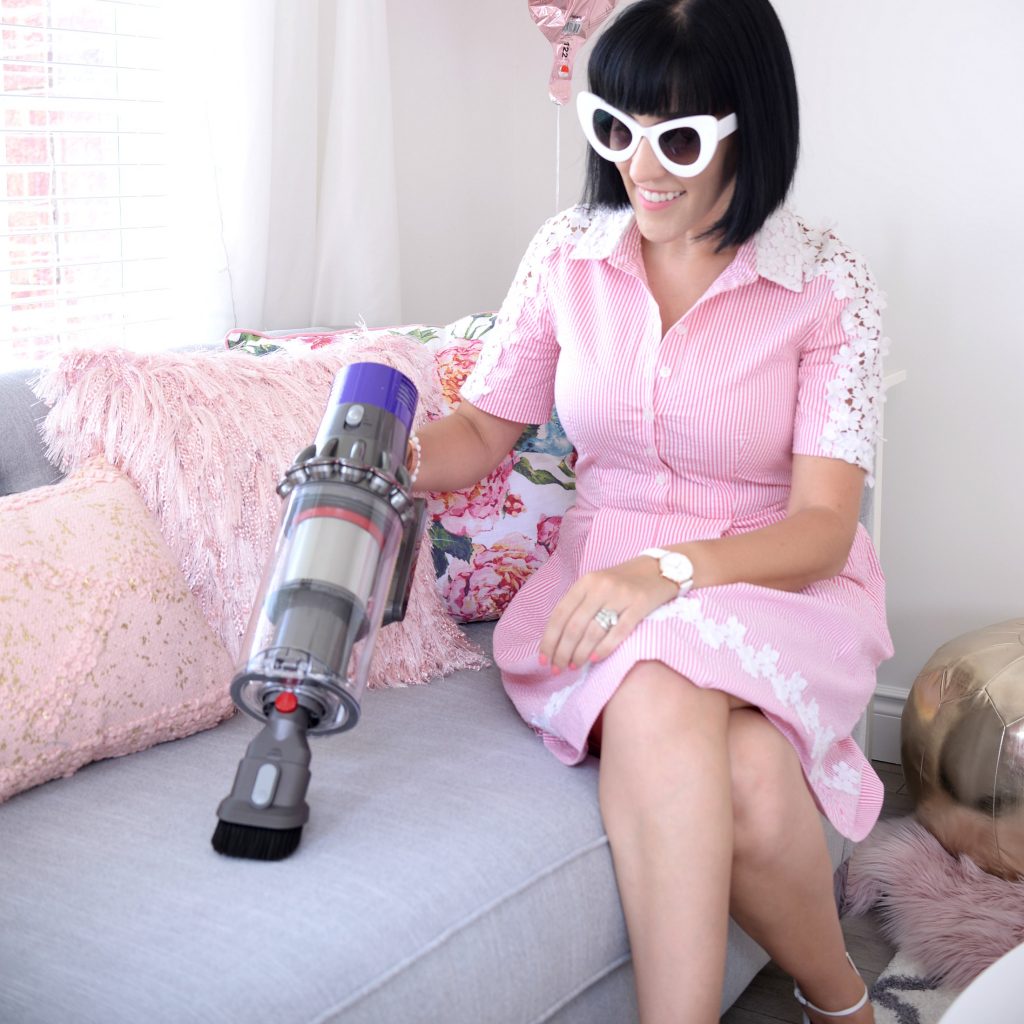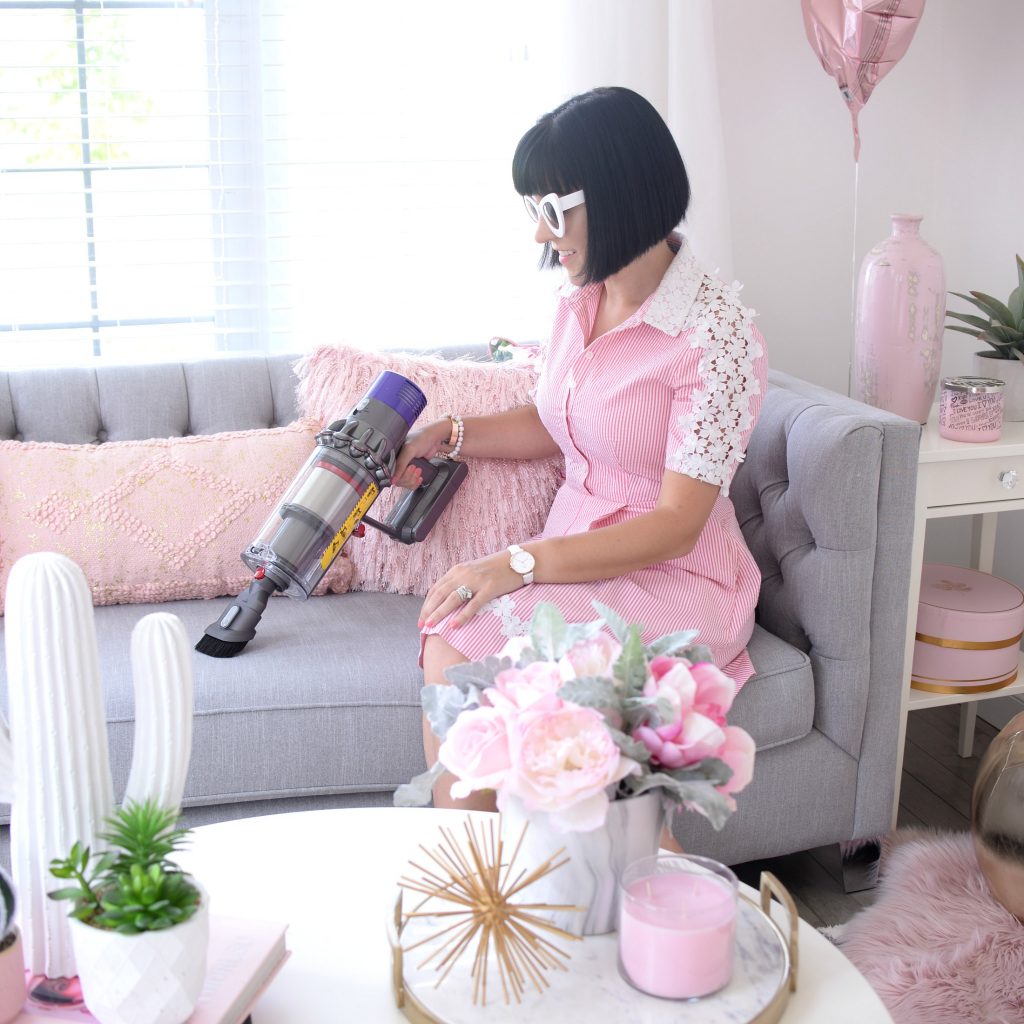 Speaking of staying on track, reward yourself after you finish a room. A job well done deserves a treat. Having something to look forward to at the end of a long cleaning session will help keep you on track. You worked hard all day, treat yourself. Maybe this is with an iced cold beer, a slice or two of pizza, or maybe a hot relaxing bath. Either way, rewarding yourself is a sure way you'll continue with the spring cleaning.