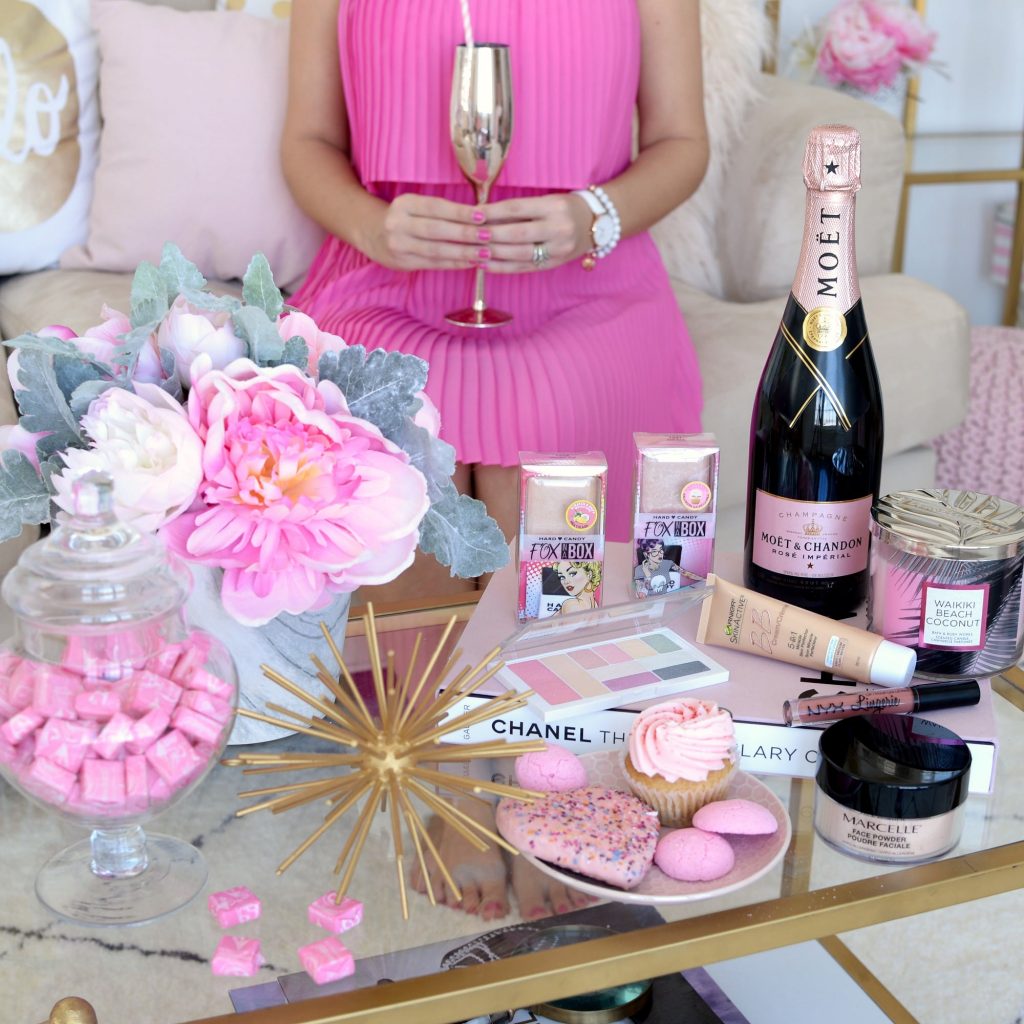 Drugstore Makeup
With so many beauty products being released each month, I know we feel the pressure to stay current and keep buying these latest and greatest makeup products. It's hard to know where to invest your money with so many goodies being put on the shelves each week. Just as quickly as we fall in love with one product, another one is being raved about on social media. We never seem to be completely satisfied without our collection, unless we have all the newest products. What about those hidden makeup gems that aren't widely talked about? The ones that slip under the radar and aren't getting the love they deserve. Today on the blog, I thought it would be fun to share products that I adore and should be hyped up.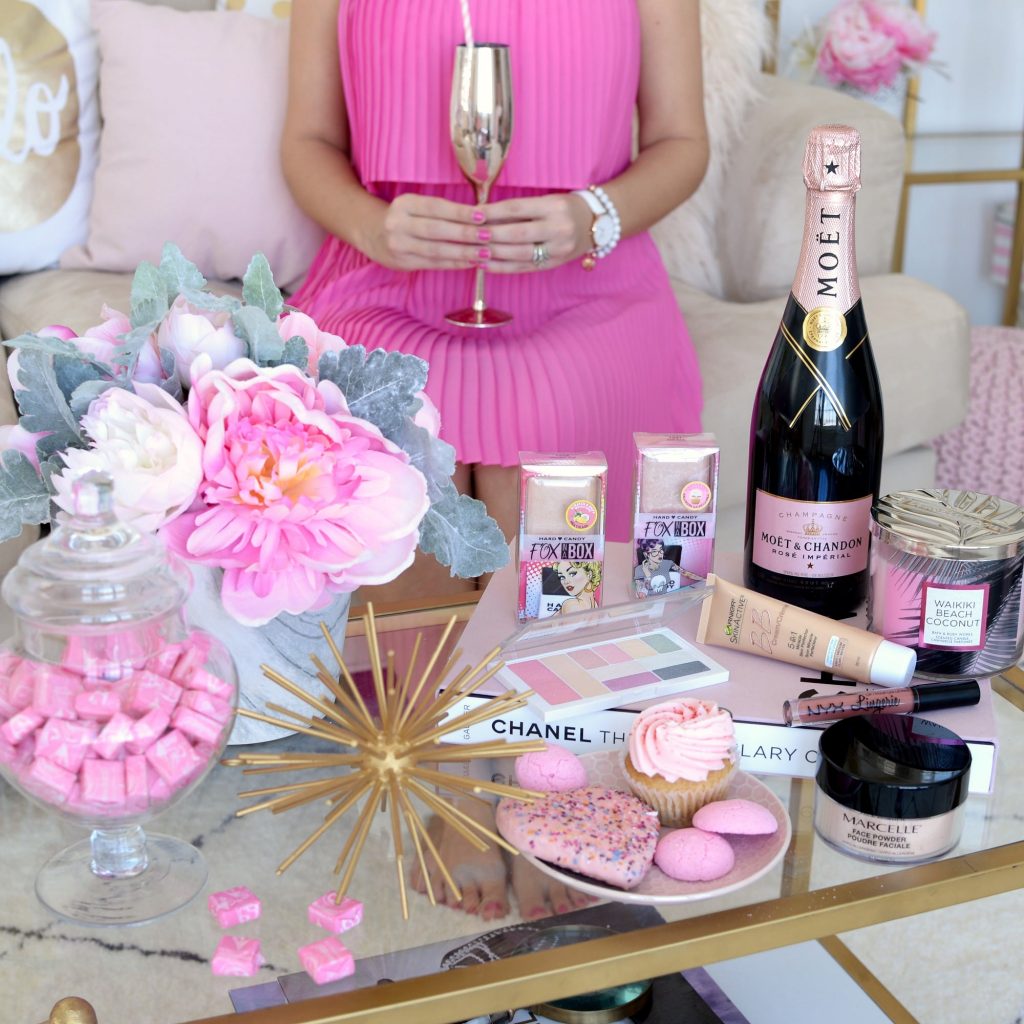 Although the new Maybelline City Kits All-In-One Eye & Cheek Palettes have been out for a few months, it wasn't until this month that I got to play with them. If you're looking for a little sparkle and shimmer this spring, the Urban Light palette can do it all. Unlike Pink Edge, the other palette found within this collection, this one is completely shimmery and best saved for the evenings. It contains two different shimmer eye looks, a shimmery blush and a sparkly highlight shade. For being such an intense shimmery palette, there is surprisingly little to no fall out and each shade is insanely pigmented. It features a buttery smooth formula that applies smoothly, blends out seamlessly and creates a flawless effect with little effort. The eyeshadows, when paired with a decent primer, do not crease or smudge the entire day, and both the blush and highlight wear beautifully, without fading too much for hours on end.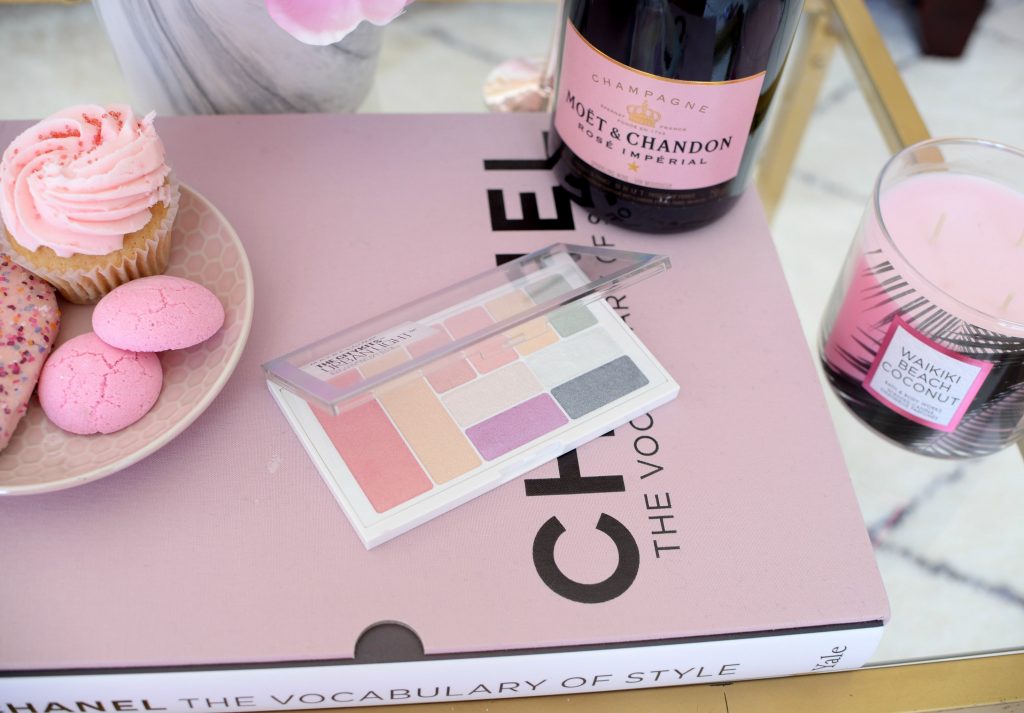 Whether you're looking for a soft and romantic iridescent pink and lilac holographic effect or an icy mint and pastel yellows effect, Maybelline City Kits All-In-One Eye & Cheek Palette in Urban Lights will help create an array of springtime and show-stopping looks. Something to consider, the palette doesn't feature a transition shade, nor does it have any darker shades to help add definition or deepen your look. You may have to reach for another shadow to complete your look? The stunning highlighter will help illuminate the cheekbones and inner eye area, while the shimmery peachy blush will help to enhance a radiant and healthy glow to the apples of your cheeks. It retails for $17.99.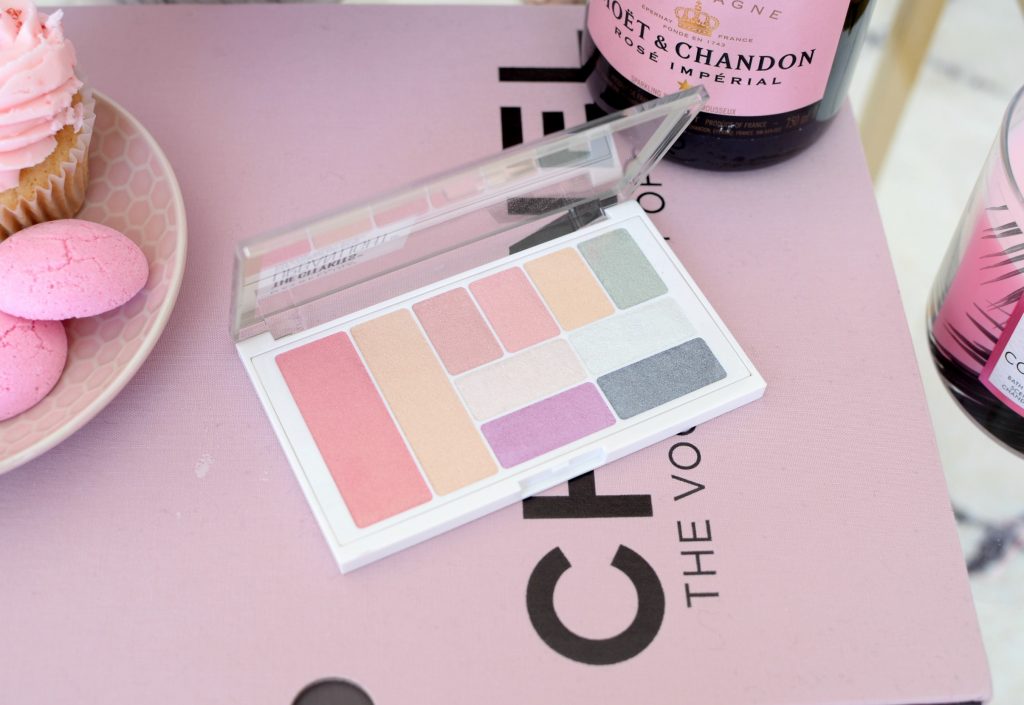 I think it's safe to say, we're always on the hunt for that perfect finishing powder. The iconic Laura Mercier Translucent Powder has been beloved by many for years, but it comes with an expensive price-tag. Canadian brand Marcelle's Face Powder is just as amazing, and a third of the price. Its incredibly lightweight, silky loose powder is completely translucent and helps to provide a seamless, natural look. Its micronized talc formula helps to absorb excess oil throughout the day, ensuring a beautifully matte finish. It's perfect for touch-ups on the go and its soft and velvety smooth finish leaves your skin even and smooth.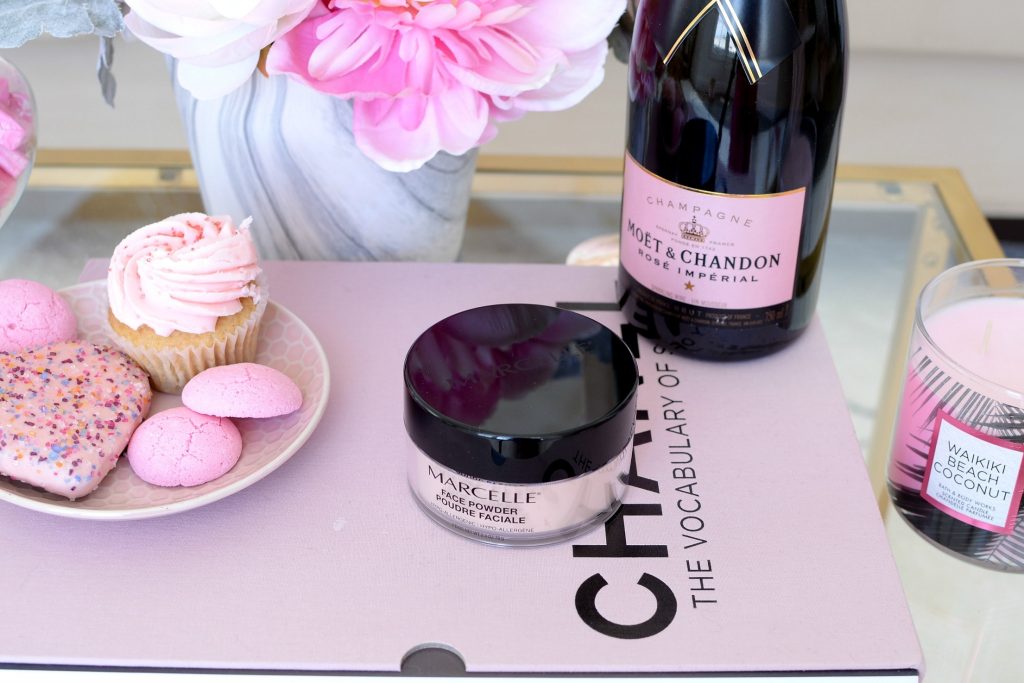 Marcelle Face Powder is incredibly finely milled and almost melts into the skin, even before a finishing spray. It creates a second skin-like finish that helps lock everything into place and controls the skin the entire day. You can easily achieve a perfectly smooth finish that never looks caky or heavy, no matter how much you apply. Although it looks like it has a tint in the container, it goes on completely transparent with absolutely no flash-back. It doesn't settle into fine lines or pores, making it the perfect last step in your flawless makeup look. With only a small dusting over the face, you can effortlessly achieve a soft-focus effect, blurring all imperfections for an airbrush finish. It retails for $15.95.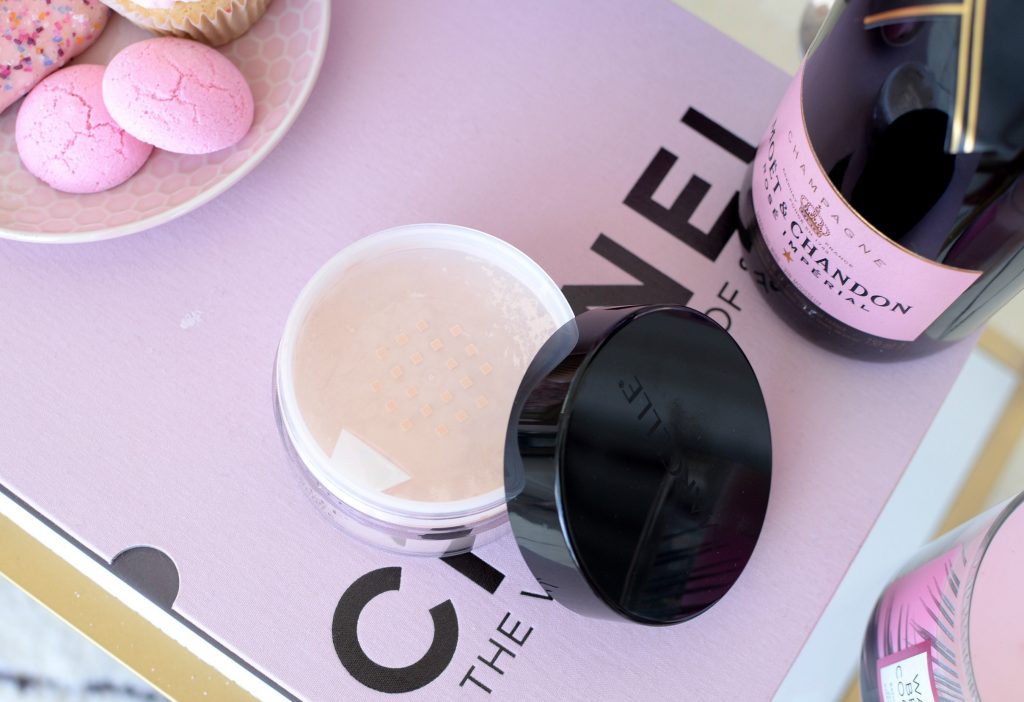 Hard Candy used to be my go-to makeup brand when I was a teen, and then I kinda forgot about it. This season the brand has released new Fox In A Box Marbleized Baked Highlighters, I'm guessing their version of Benefit's Box O Powder? These highlighters took me back to my childhood with their retro, pin-up girl illustrations and their scratch and sniff stickers. The sticker on the front of the box gives you a preview of the scent found within, yep, these highlighters are scented. Its baked formula has an incredibly soft and smooth, slightly powdery texture that applies effortlessly to the skin. It blends out beautifully and helps to create a flattering pop of shimmy on the high points of your face. It helps to instantly provide a luminous, healthy, multi-tone finish to your complexion.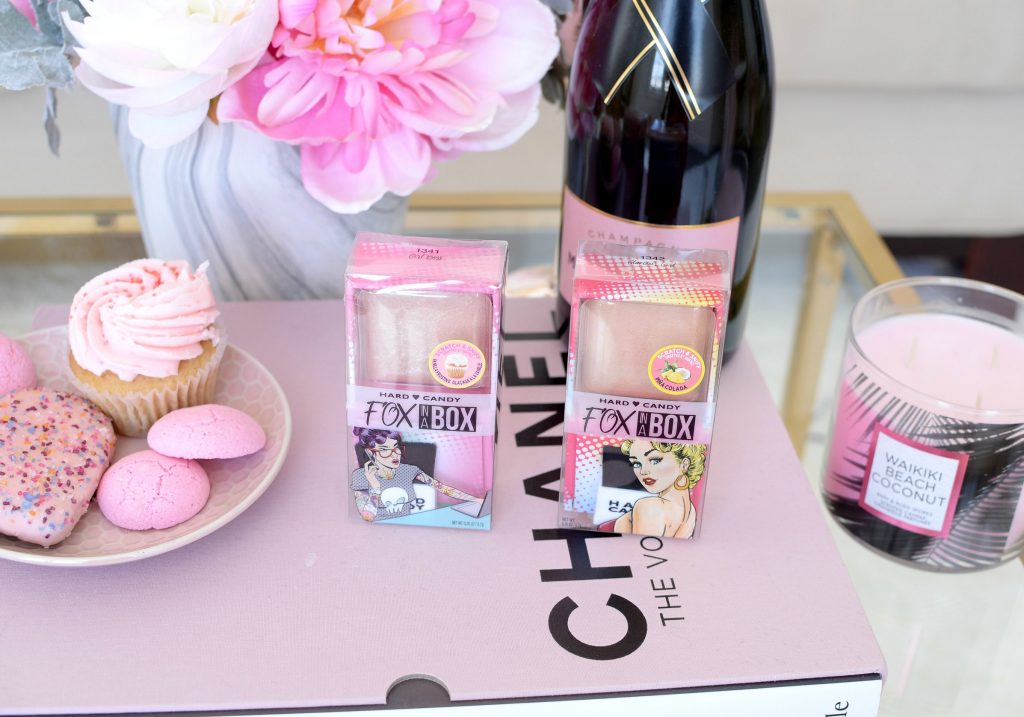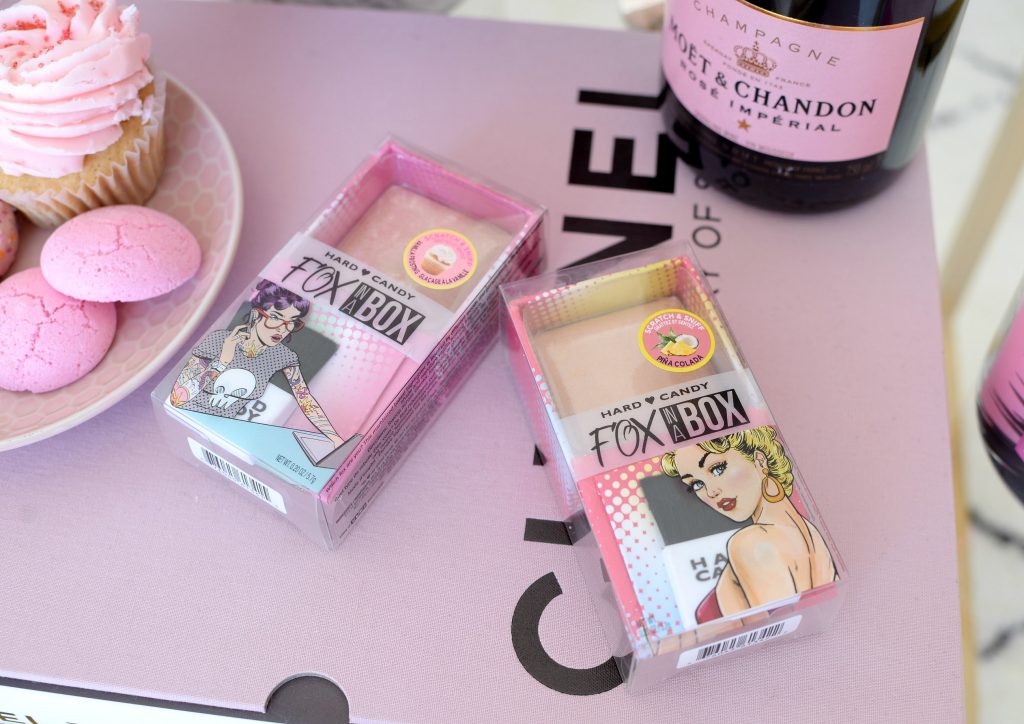 Hard Candy Fox In A Box Marbleized Baked Highlighters come in two shades, Glamour Girl and Girl Boss, both of which help to reveal glowing skin with a radiant and luminous finish within seconds. Its formula is so intensely pigmented that it illuminates and enhances your complexion with a subtle lustrous glow with the smallest amount. Its exquisite texture helps to boost your appearance without looking fake or glittery. It's flattering on all skin tones and can be used both wet or dry. You can easily build up the intensity for a blinding effect simply by spraying your makeup brush with a little setting or finishing spray. It retails for $7.99.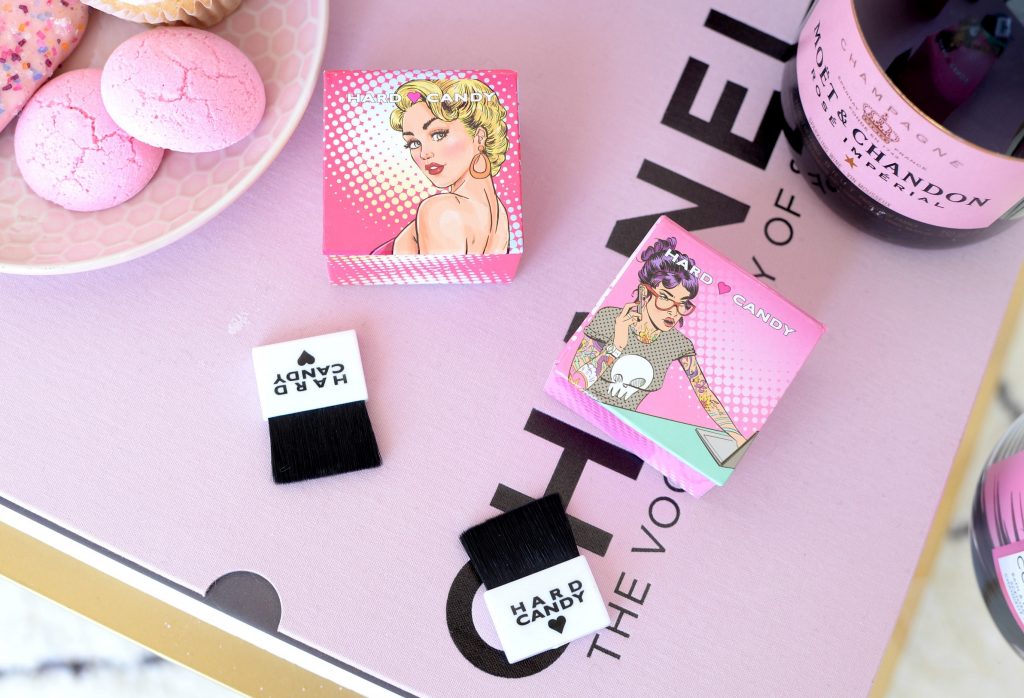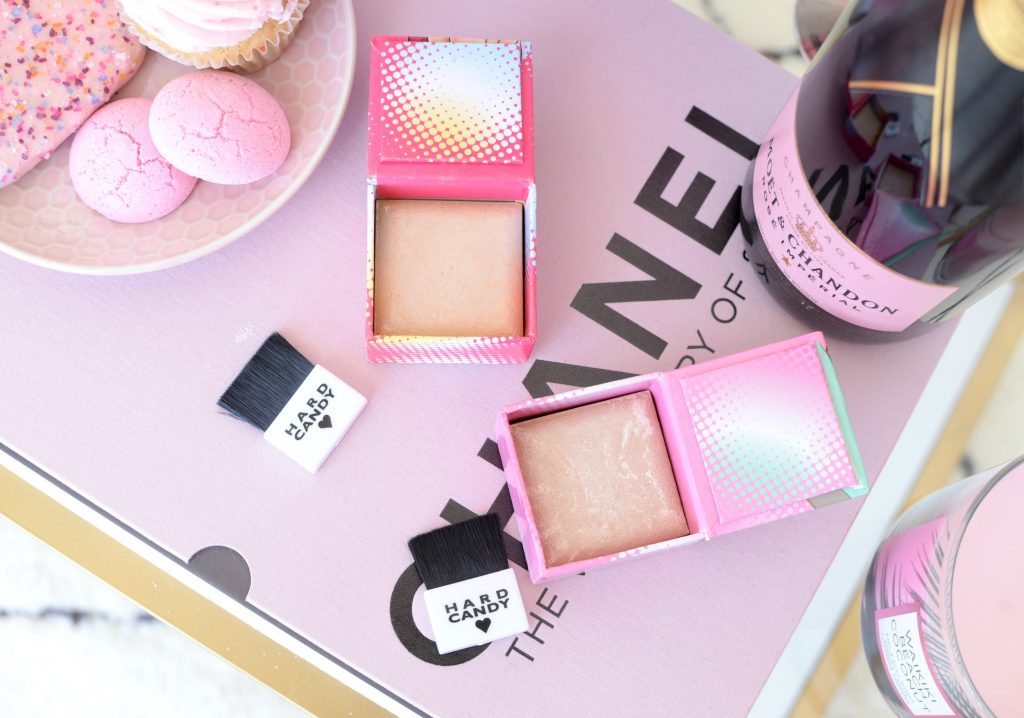 Let's face it, we're all busy. Even though we know the importance of priming our lips, before we place a lip product overtop, we still tend to skip this step. Just like paint won't adhere to your walls without a good primer, your lipstick will also start to fade faster and wear unevenly without a smooth, even surface to adhere to. The new NYX Lingerie isn't your typical liquid lipstick, in the sense it seems to feature a lip-adhering formula that helps to prolong the wear time. Its innovated texture smooths, defines and nourishes the lips, while creating a vibrant, bold pop of colour. It keeps your colour vivid and fresh the entire day without fading. Its mousse-like consistency glides onto the lips with ease and is more comfortable than a long-wearing liquid lipstick.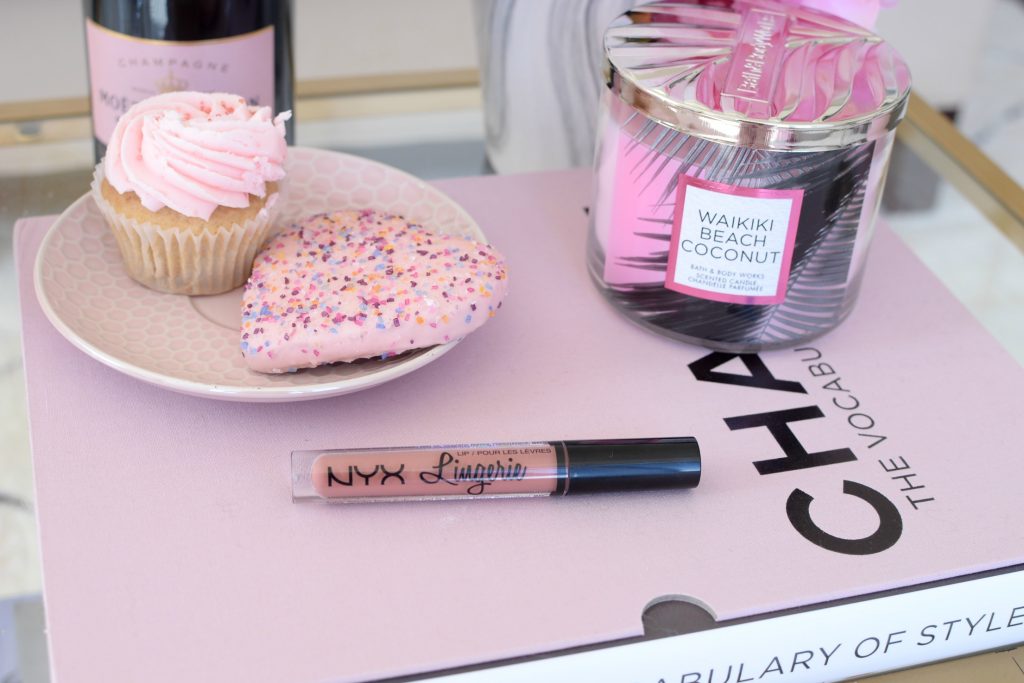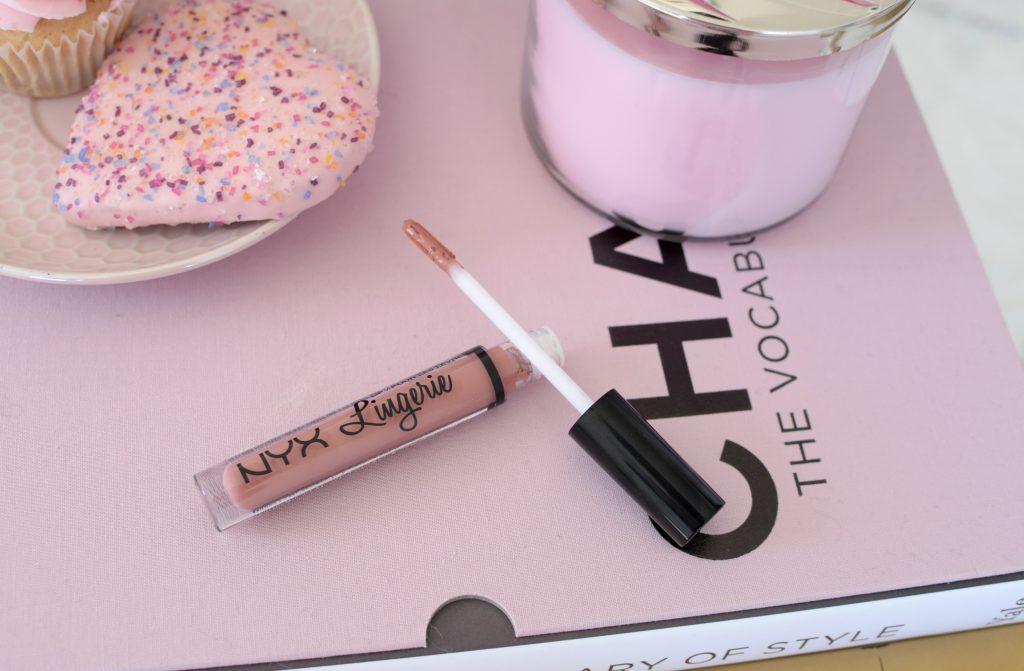 NYX Lingerie doe-foot applicator allows for precision, while the unique shape follows the natural curve of your lips for a seamless and flawless application. Its creamy texture creates an intense, highly saturated, opaque coverage with a soft-focus effect. Its incredibly lightweight formula feels almost invisible once applied to the lips. The weightless consistency allows you to easily build up the intensity, without it becoming thick or goopy. It glides on effortlessly, sets and dries within a few short seconds and stays put for upwards of 8+ hours. It helps to create a perfectly flawless finish that holds up beautifully throughout eating and drinking, with minimal fading or creasing. It's not necessarily kiss-proof or smudge-proof, however, you'll see very little transfer or wear. It retails for $10.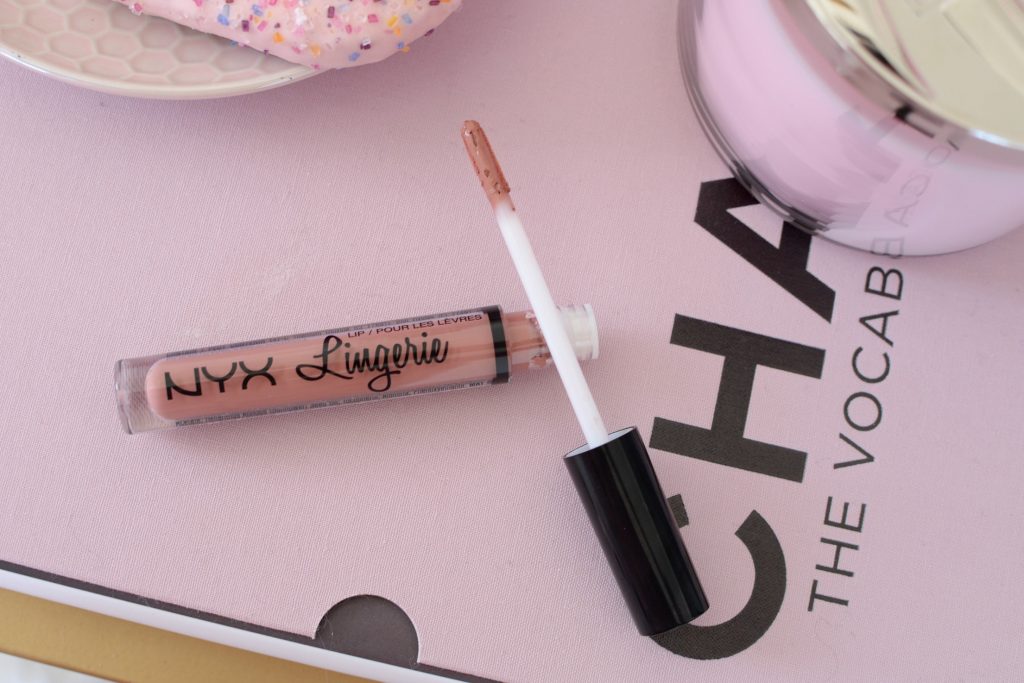 BB Creams have become widely favourable all over the world, and with good reasons. It takes advance skincare ingredients and pairs it with immediate skin perfecting coverage. The new Garnier SkinActive BB Cream is a 5-in-1 miracle skin perfector that helps to hydrate, yet mattify the skin, even out skin tone and minimize the looks of pores, all while brightening and enhancing your complexion. Its unique formula enhances your natural skin, provides a seamless coverage and a flawless look that lasts throughout the day.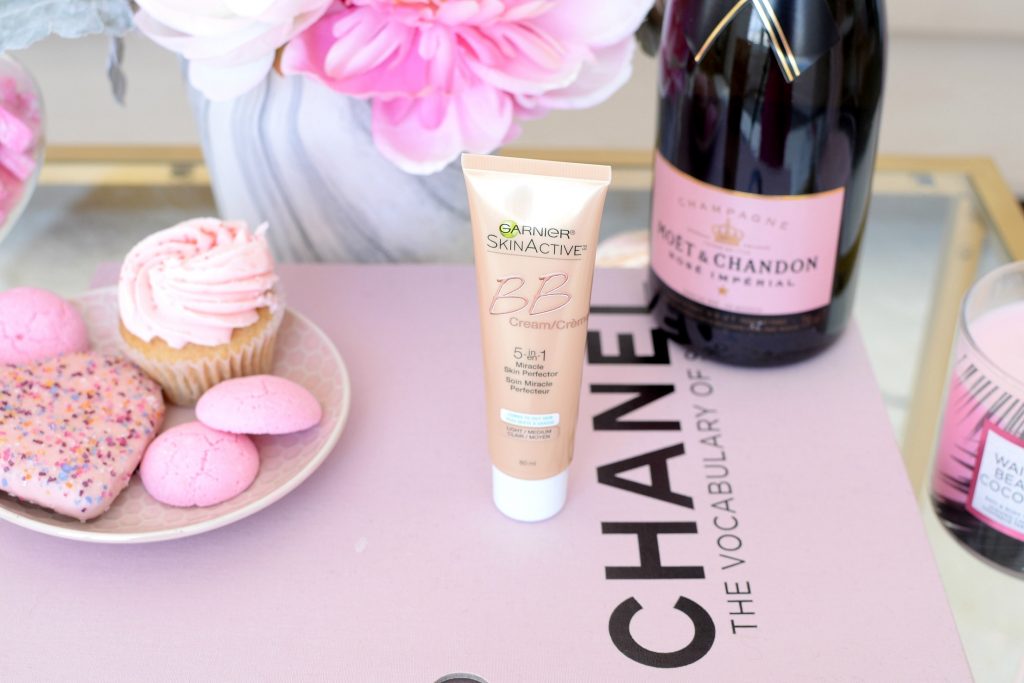 Garnier SkinActive BB Cream features a rich and creamy texture that's lightweight on the skin yet provides a medium coverage. With only the smallest amount it helps to create an airbrush finish that does an amazing job at evening out your skin tone, creating the illusion of perfect skin. It does a wonderful job at hiding imperfections, redness and concealing minor blemishes, without looking too thick or heavy. Its buildable formula allows you to achieve your desired coverage, and its longwearing formula ensures its stays put the entire day, without melting off. It doesn't slip or slide around the skin yet manages to look dewy and fresh… not greasy. If you're looking for "your skin, but better" effect this spring and summer, without having to fuss with a full-coverage foundation, this is an excellent alternative. It retails for $21.99.