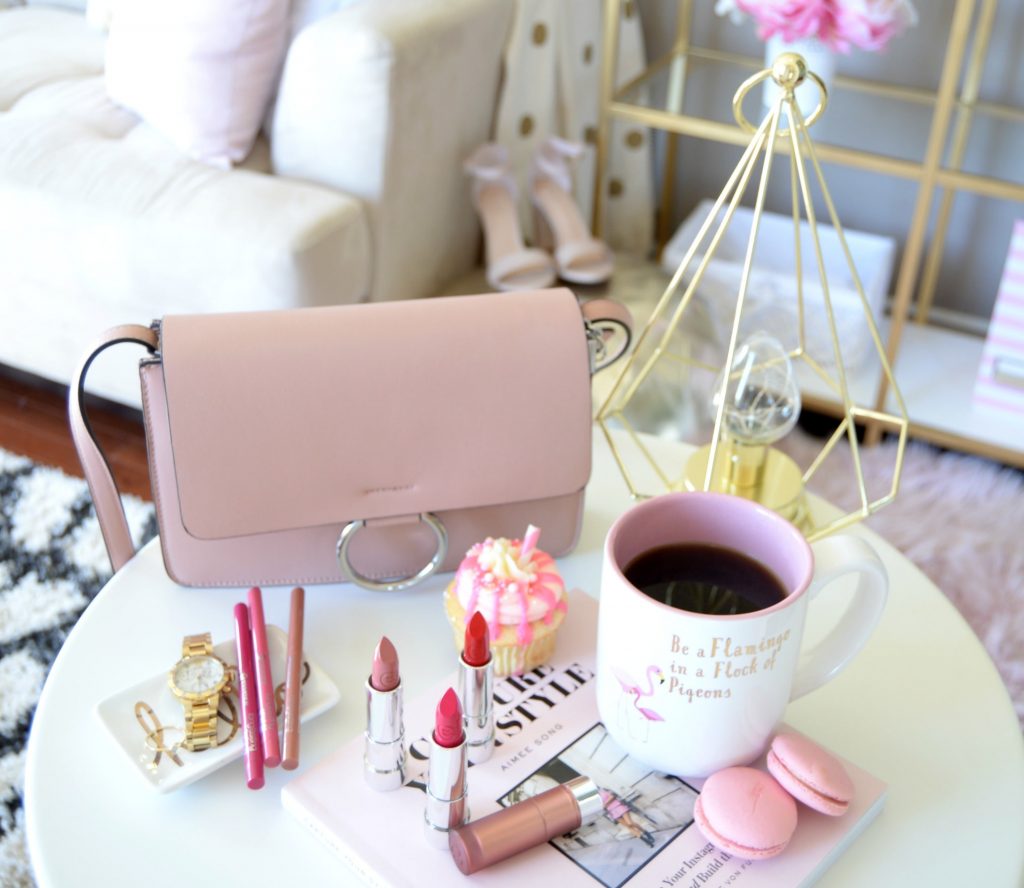 Essence Matt Matt Matt lipstick
It's safe to say, the matte lip is here to stay. One of the hottest trends for spring is a sophisticate and chic pout. Achieving that perfectly matte lip doesn't have to cost a small fortune, nor does it have to be unbearable to wear. Whether you gravitate towards saturated brilliant reds, steamy vivid purples, dazzling pinks, sexy reds or barely-there nudes, there's a lipstick shade for you. The key to accomplishing a bold matte lip is to colour outside the line with a good lip liner and find a lipstick formula that's slightly hydrating.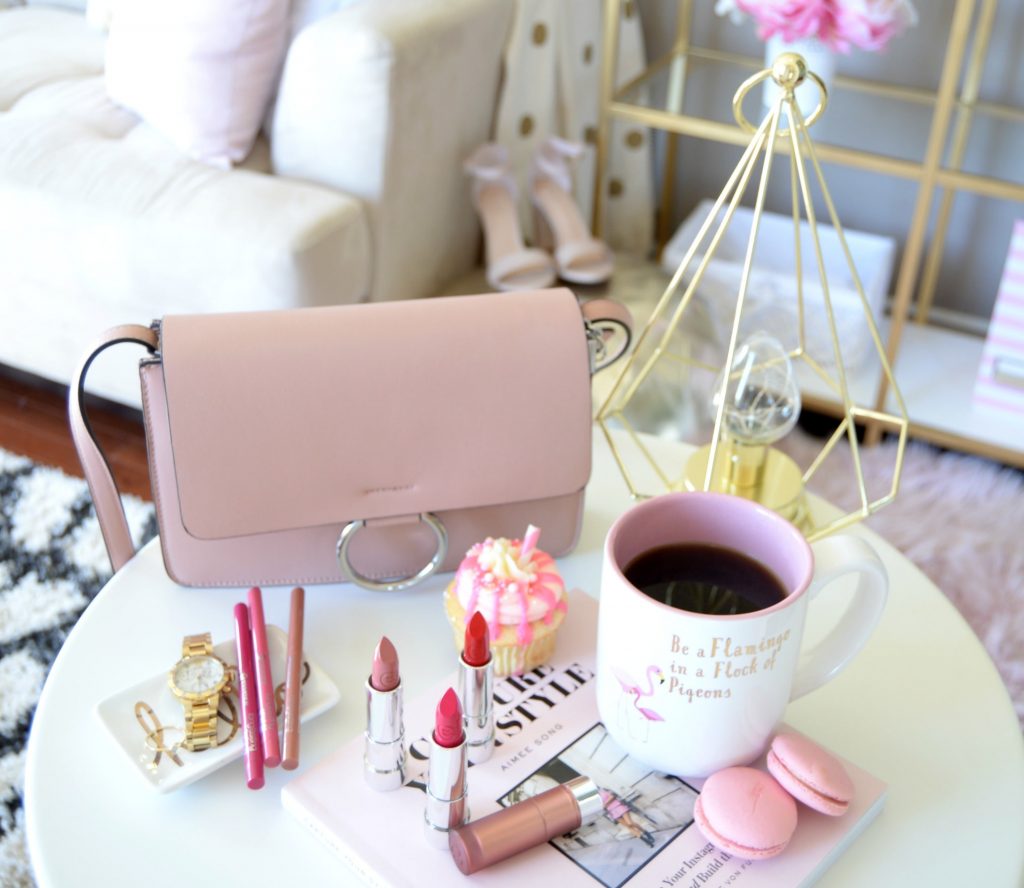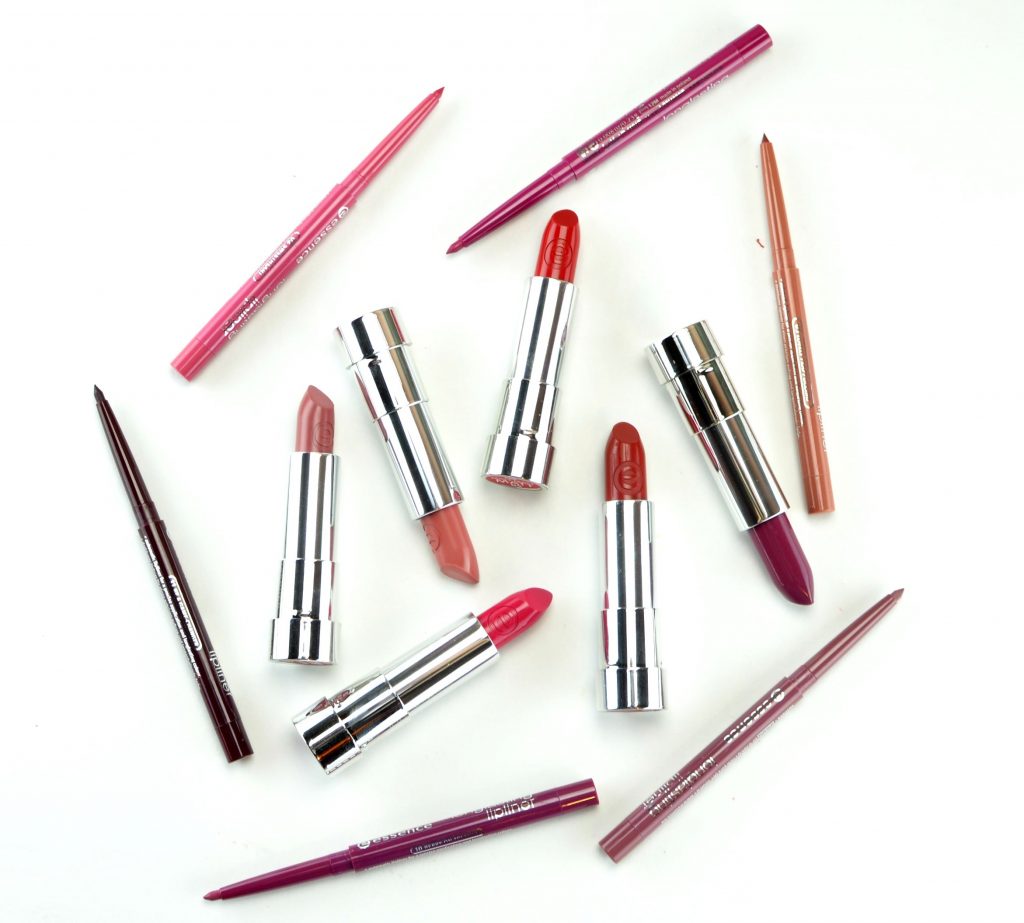 The first step is to ensure your lips are in perfect condition. Make sure to exfoliate beforehand. This helps to eliminate any dry flakes and leave lips kissably soft and smooth. Either invest in a daily lip exfoliator or simply apply lip balm to your lips and then gently rub with a clean toothbrush. This will instantly remove all dead skin and keep lips hydrated throughout the day. A good lip balm will also moisturize and prevent lips from cracking or peeling.
Lining the lips is just as important as the lipstick itself. You don't want your bold colour bleeding or feathering outside the line. A good lip liner in either a clear or a colour co-ordinating shade will help the lipstick adhere to the skin better. It can also help prolong the wear time and really make your lipstick shade pop. Start in the centre and work your way outwards. You can also fully fill in your entire lip, so as the colour starts to fade, you won't be left with that tell-take ring of lipstick around your mouth.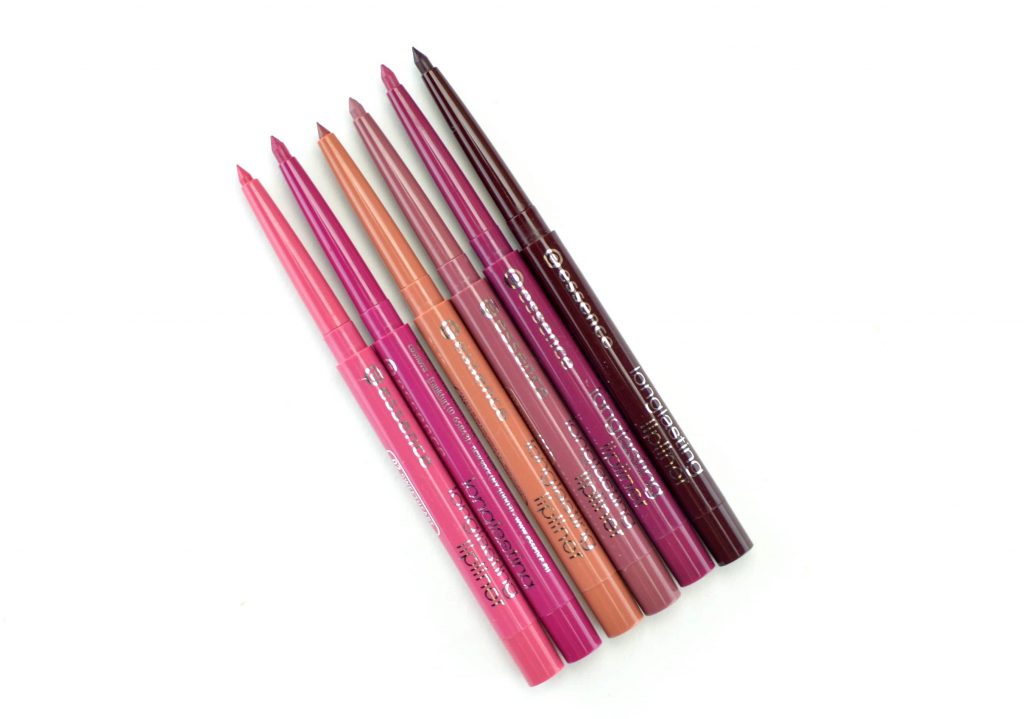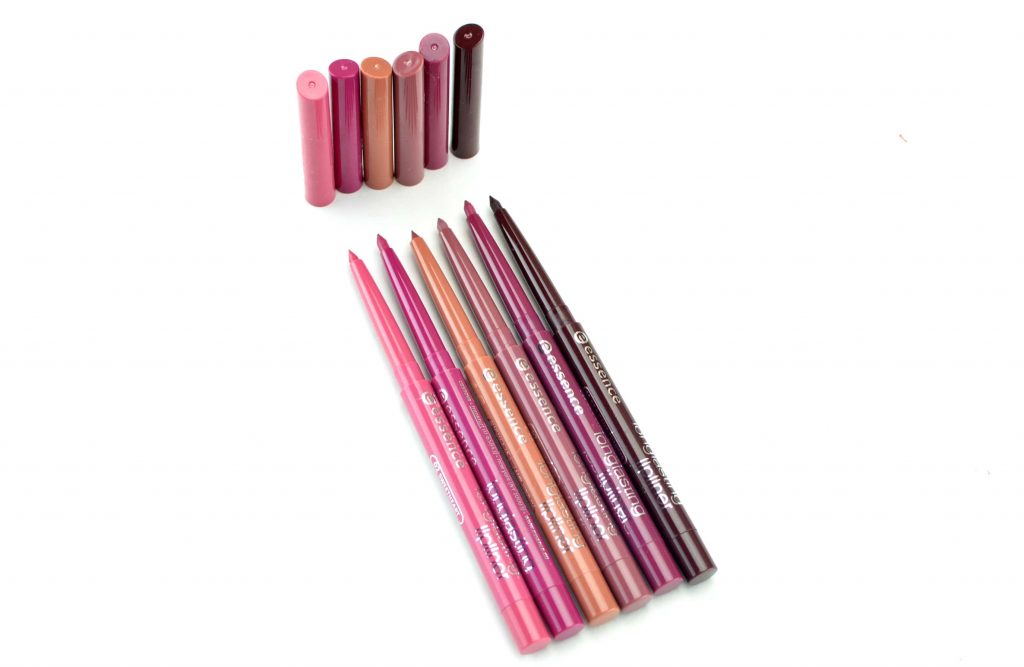 Essence Longlasting Lipliner is a retractable lip liner that's rich and creamy formula helps to accurately trace the contours of your lips to help enhance your natural lip outline. Its incredibly soft texture provides intense and long-lasting colour that doesn't pull, tug or streak. Its ultra-fine point tip for precise application and it glides onto the lips almost effortlessly. Its extremely pigmented formula delivers intense colour payoff in a single swipe. It wears beautifully for upwards of 6+ hours. You can expect kiss proof lips with no transfer all day. It retails for $2.99.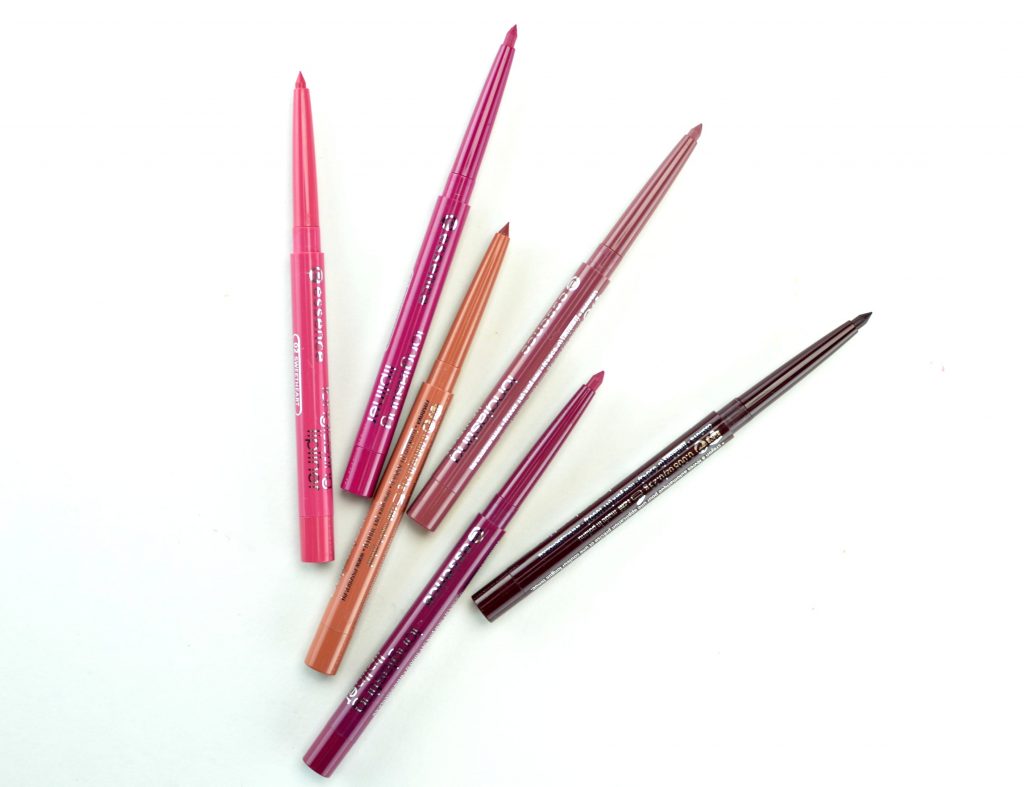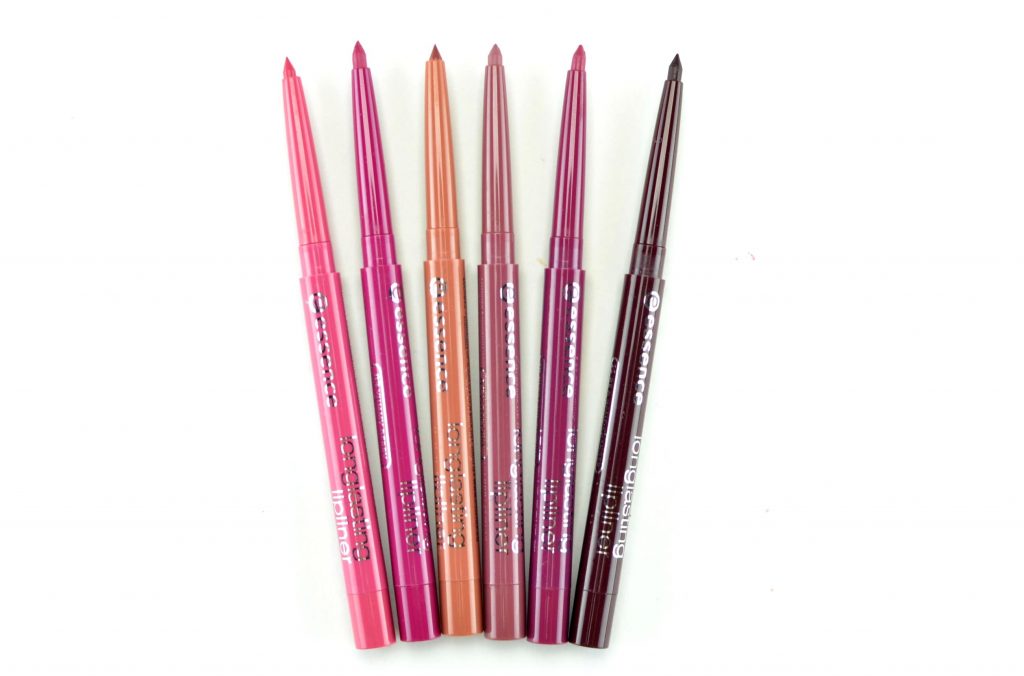 Essence Longlasting Lipliner in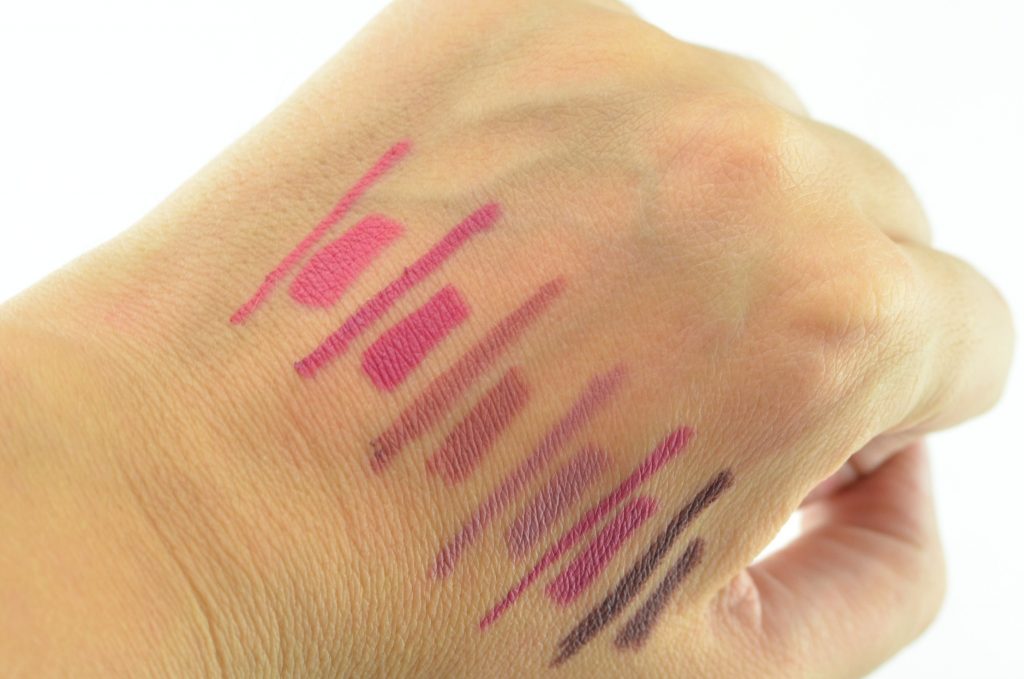 The new Essence Matt Matt Matt lipsticks feature a rich and creamy texture that glides on evenly for a gorgeous, high-impact, long-lasting matte colour. Its velvety smooth consistency applies like butter, without pulling or tugging on the skin. Its formulated with rich oils and waxes to ensure a soft, smooth and hydrating finish. It offers excellent pigmentation in a single swipe and you can easily achieve full, opaque coverage in a single coat. It's light as a feather once applied to the lips and doesn't bleed or feather outside your natural lip line. It also doesn't cling to dry areas, nor does it crack or migrate outside the line throughout the entire day. It wears for upwards of 6+ hours and with a yummy sweet, almost candy-like scent.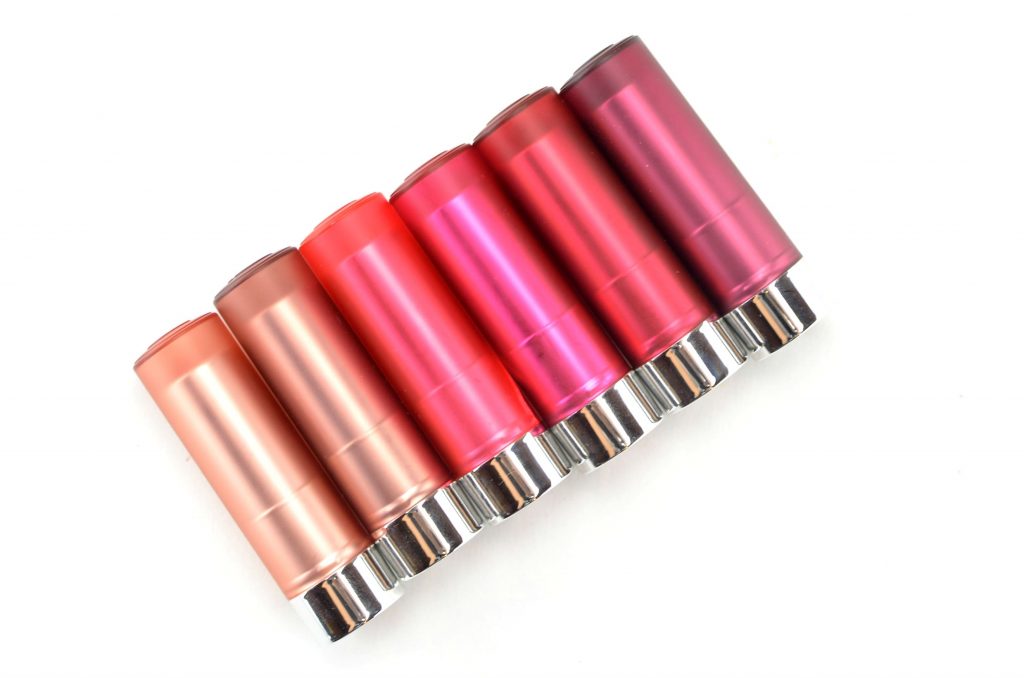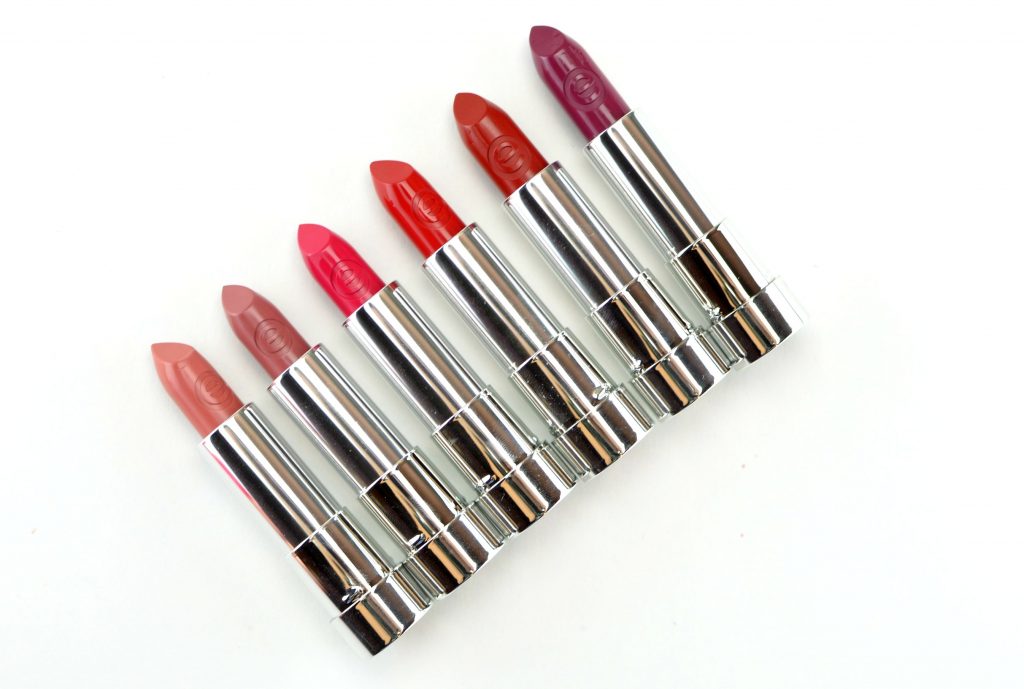 Essence Matt Matt Matt lipstick feels incredibly comfortable on the lips, not drying like other matte lipsticks. It's easy to apply and with opaque in a swipe or two. It doesn't feel like your typical matte lipstick, or a demi-matte for that matter. It feels more like a traditional creamy satin lipstick with a shiny, sheen finish. As it continues to dry throughout the day, it sets to a completely matte finish that never looks flat or dull. As it slowly starts to fade, after the 3-hour mark, it leaves behind somewhat of a beautiful stain. It feels comfortable to wear the entire day and although not necessarily moisturizing, it doesn't feel dry or caky. If you are looking for a matte lipstick, don't be fooled by the name of the title, these are anything but a matte lipstick. It retails for $4.49 in 8 beautiful shades.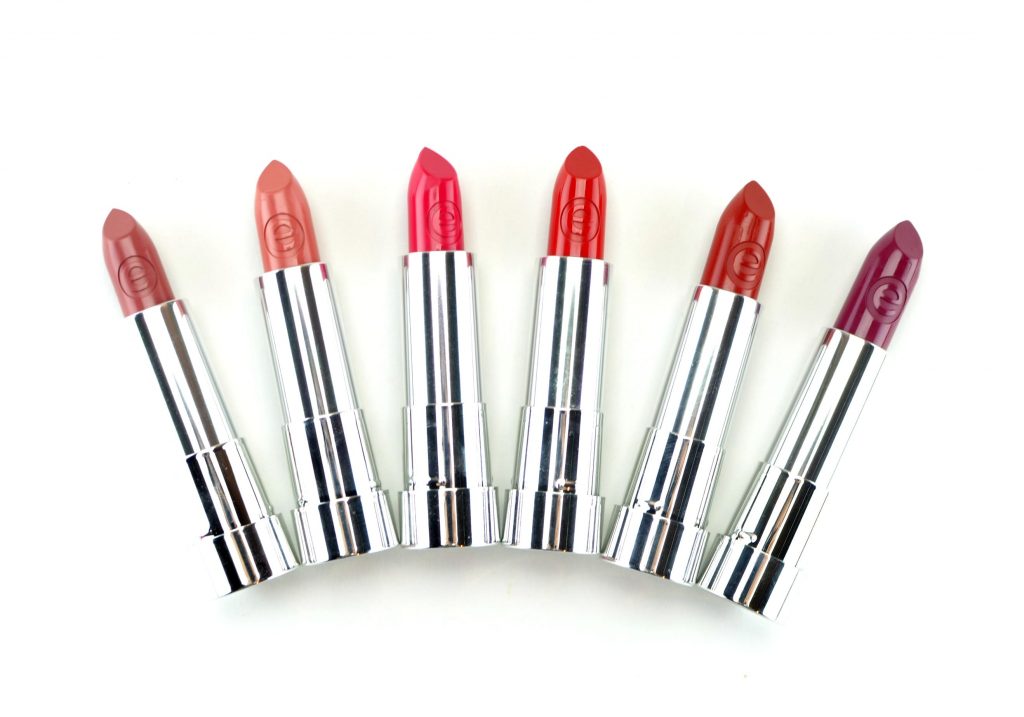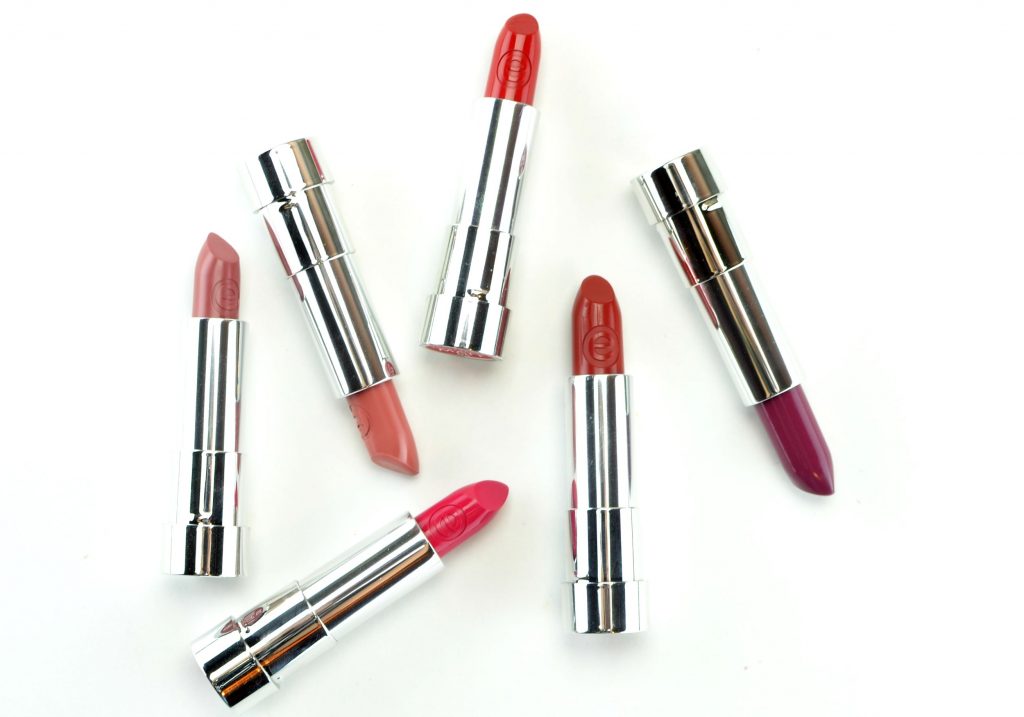 Essence Matt Matt Matt in 01 Natural Kiss, a peachy nude, 02 Perfect Match, a rich nude, 04 Pink Up Your Life, a bright hot pink, 05 Red-y Or Not?, a pinky-red, 06 Kiss Me If You Can, a true, classic red and 07 Purple Power, a deep and vampy purple.