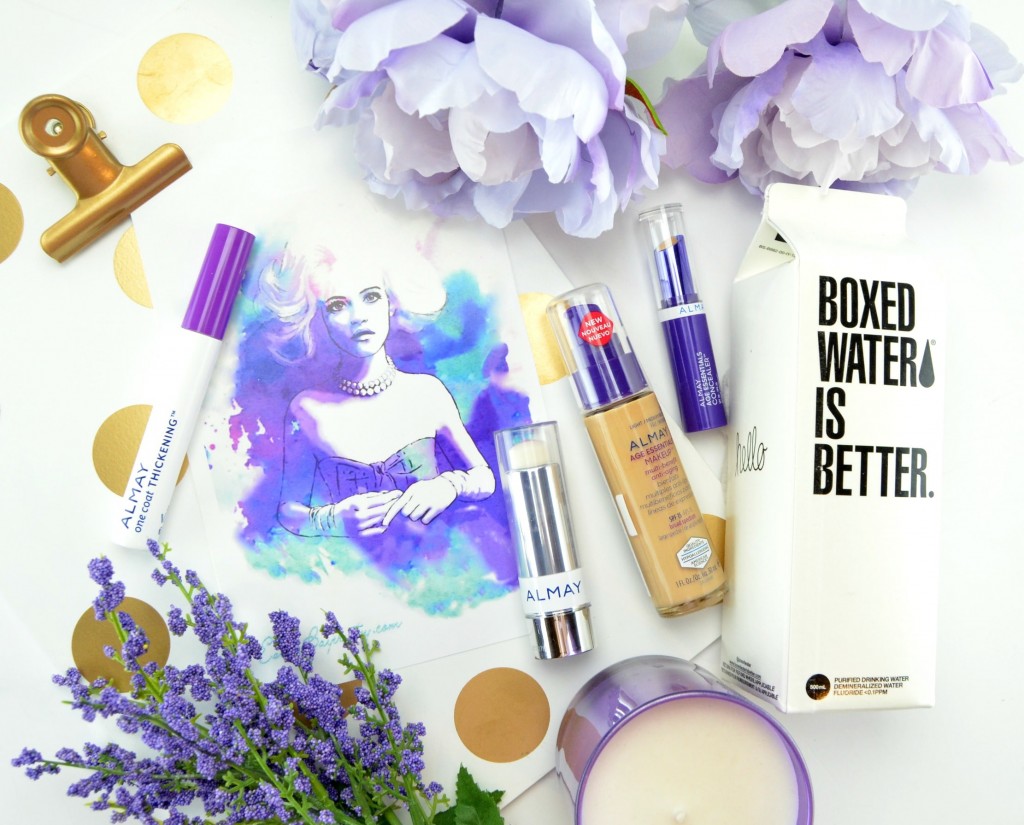 It feels like it's been awhile since we've seen anything from Almay or featured anything from the brand on this fashion blog, but this summer it has released an entire collection that features a combination of both collagen, hyaluronic acid and peptides to help your skin maintain a youthful appearance. So while you'll your shopping for cute summer dresses online make sure you check out the new Almay line. It features the new Almay Age Essentials Makeup that's supposed to complete your entire morning routine in a single bottle, as it not only features a moisturizer and SPF, but anti-aging benefits to help keep your skin luminous in a single product. Almay Age Essentials Concealer will help conceal age spots, under-eye circles and breakouts, while protecting your skin from the sun, thanks to its broad-spectrum SPF20. Finally, Almay Age Essentials Lip Treatment helps to reduce the appearance of fine lines and improve hydration along with sun protection thanks to its high SPF30 count.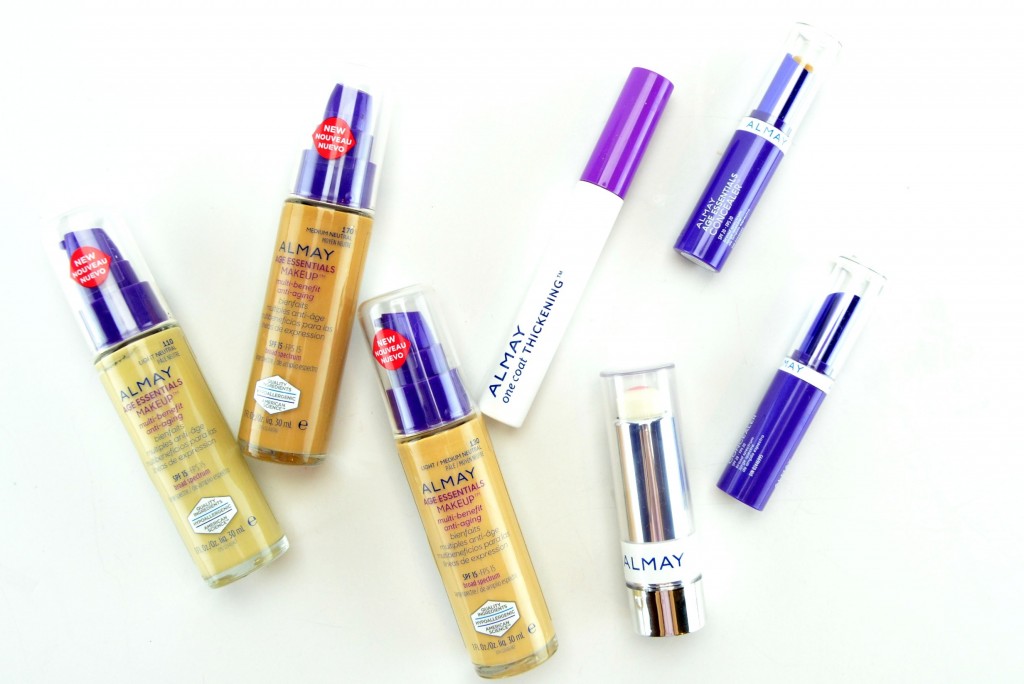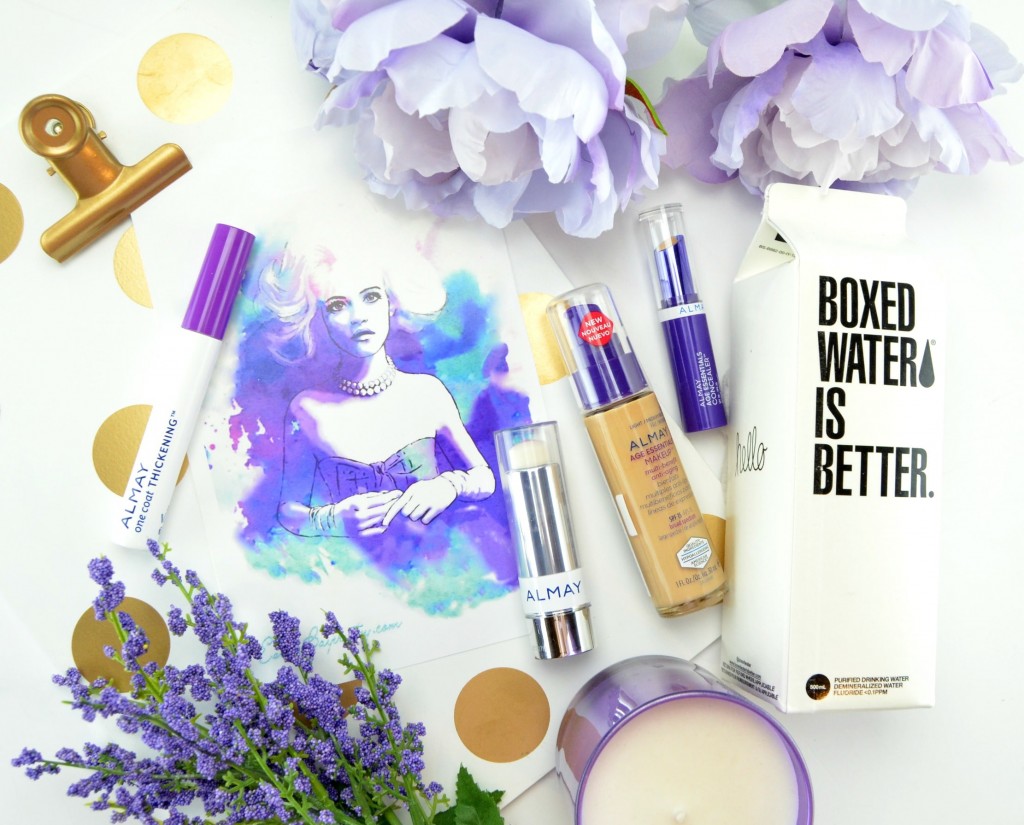 Almay Age Essentials Makeup is a lightweight, medium coverage foundation that features SPF15, ant-aging benefits and a moisture built in one. It's designed to create a flawless complexion while relaxing the look of expression lines. It's formulated with collagen, peptides and hyaluronic acid to help smooth the skin and boost hydration. It lifts, firms and improves skin overtime. Skin is instantly left looking and feeling younger with a radiant, healthy glow.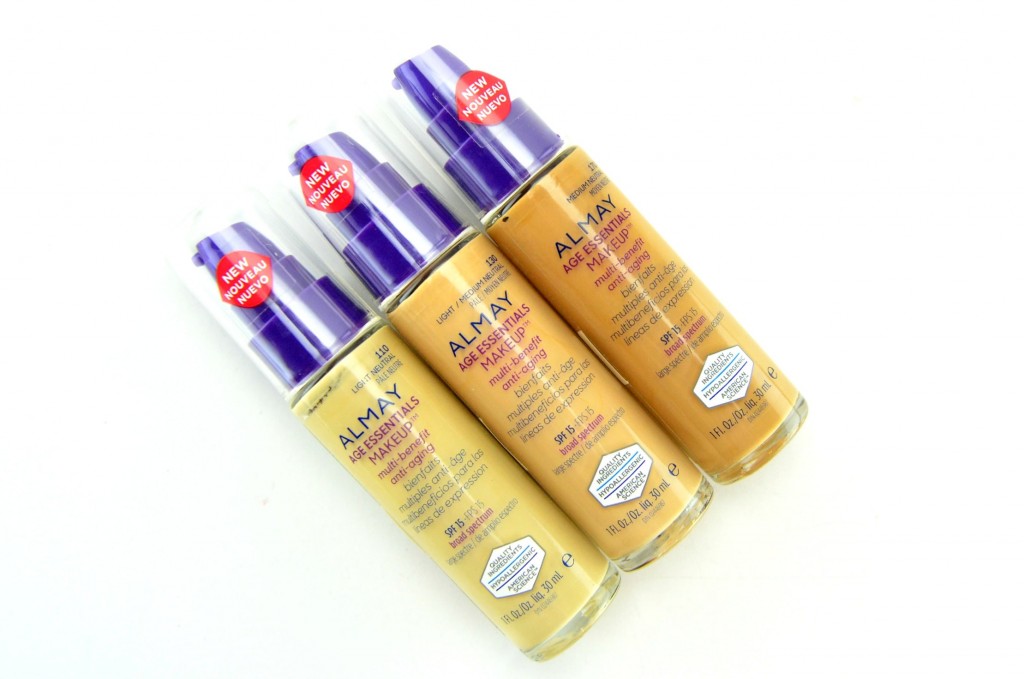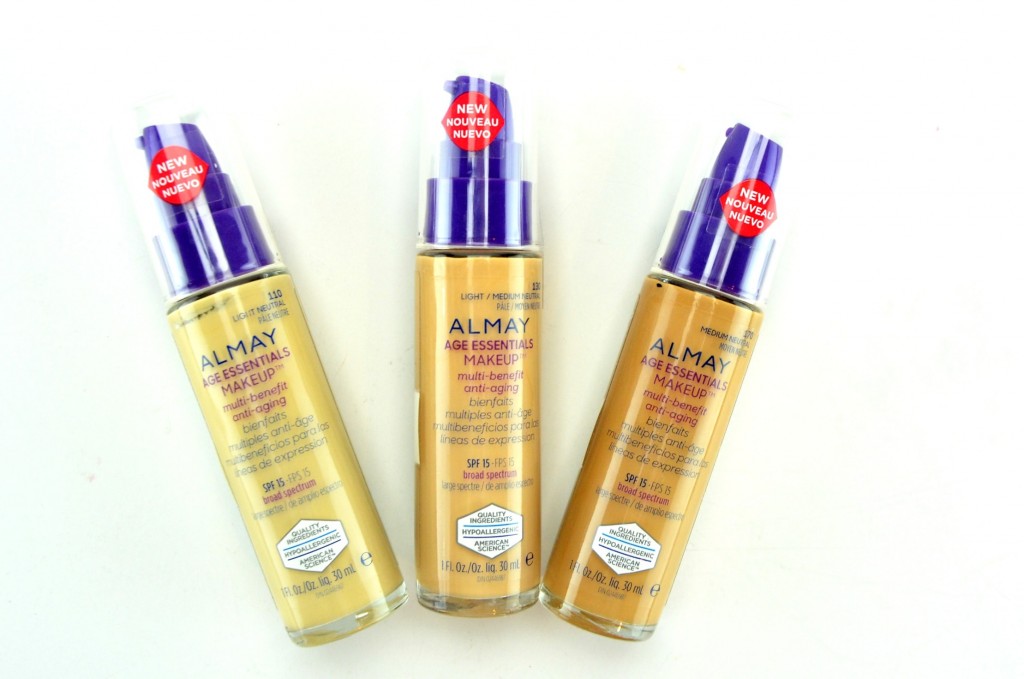 Almay Age Essentials Makeup comes in a pump-style glass bottle with a smooth, slightly thin, almost liquidy formula that applies effortlessly to the skin. It does require about 2 to 3 pumps to achieve a medium coverage, but its buildable texture never looks too heavy or thick. It helps to even out skin tone and minor redness and blemishes, but if you have any hyperpigmentation or major breakouts, you'll need to go in with a concealer. Since it never fully sets and dries, you have ample time to apply a second layer if you're looking for more coverage. Even with 2 layers, it always seems to feel incredibly weightless. It blends out beautifully, is comfortable to wear the entire day and wears for about 8 hours. It does start to show wear around the 8 hour mark, slowly breaking down and fading, and it also seemed to slightly oxidize, causing it to become about a half shade darker throughout the day.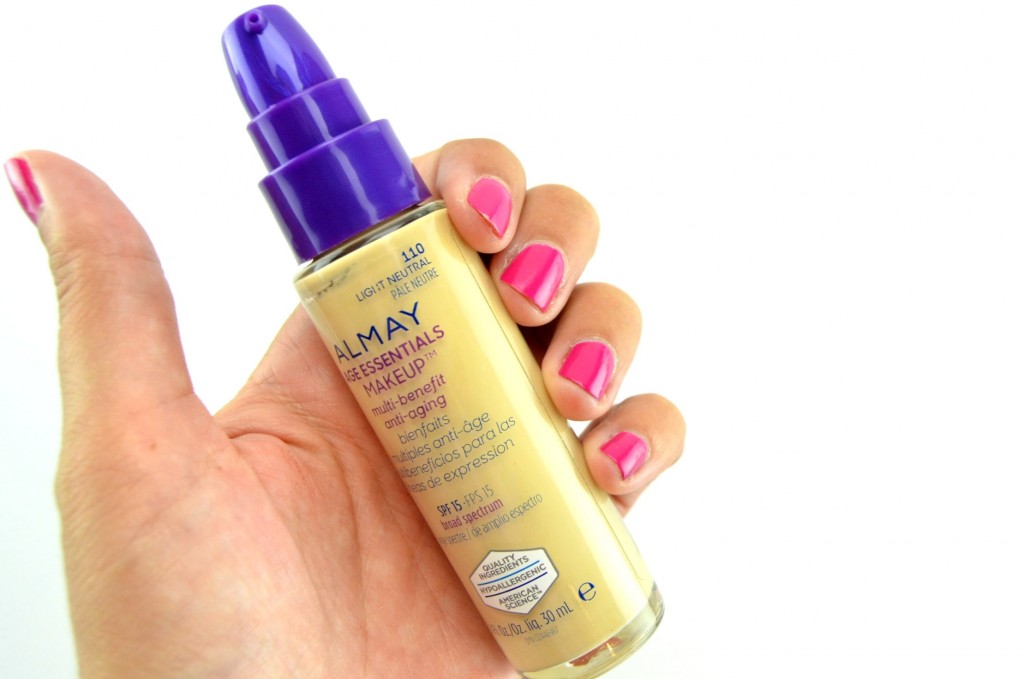 Almay Age Essentials Makeup in Light Neutral, Light/Medium Neutral and Medium Neutral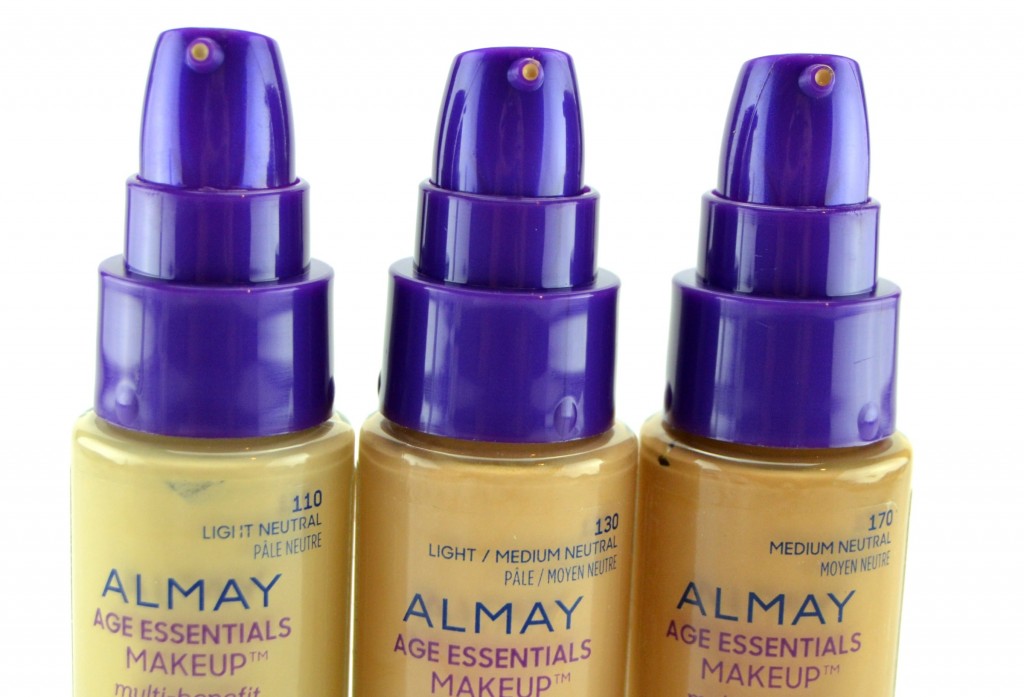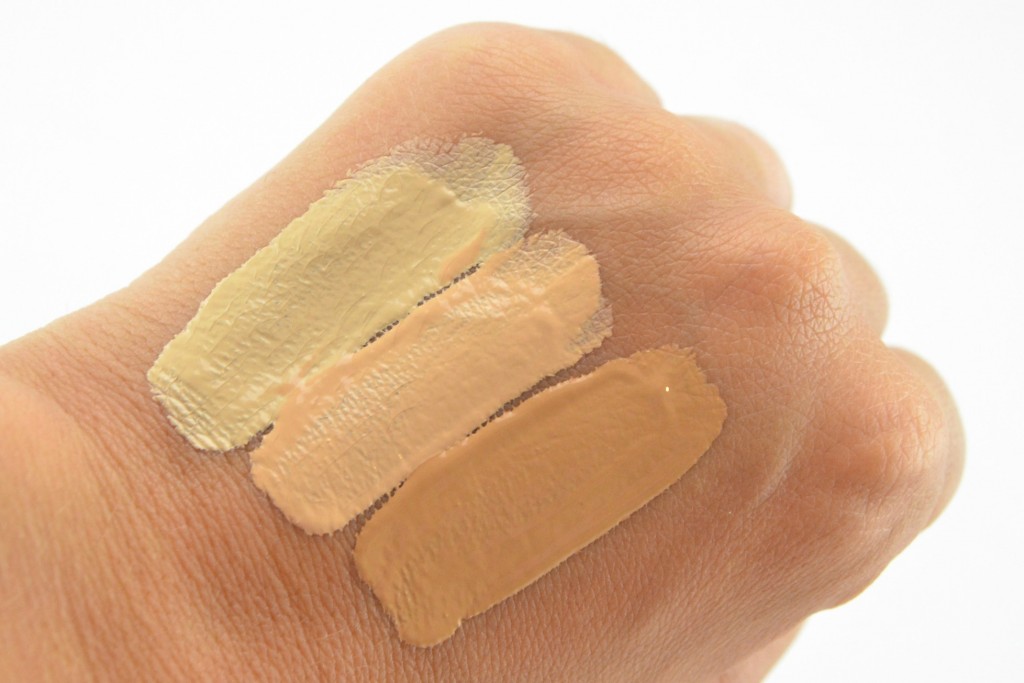 The Almay Age Essentials Makeup is perfect for all us dry skin gals out there, as it never really completely sets. Although it does have somewhat of a tacky feel, the dewy finish looks incredibly natural and never adheres to any of my dry patches I may be experiencing that day. It also doesn't settle into my fine lines or look shiny or greasy. Sad to say it doesn't hide all my imperfections, but it's the perfect lightweight foundation for summer. It gives a skin-like finish with a luminous glow. My skin looks brighter, fresher and healthier, all while protecting it from the harmful UV rays of the sun. I love a foundation with SPF. It comes in 9 flawless shades and retails for $17.99 each.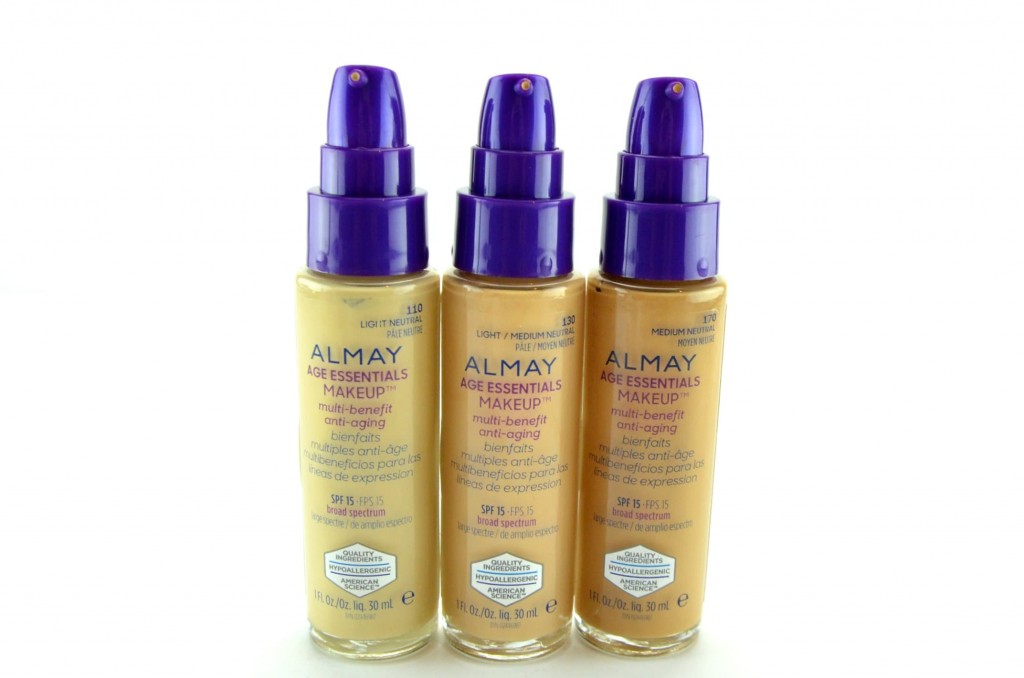 Almay Age Essentials Concealer is a stick concealer that not only helps to conceal age spots, but is designed to combat the first signs of aging around the under eye area. It not only contains skin loving ingredients, it's created with SPF20 to protect against the sun.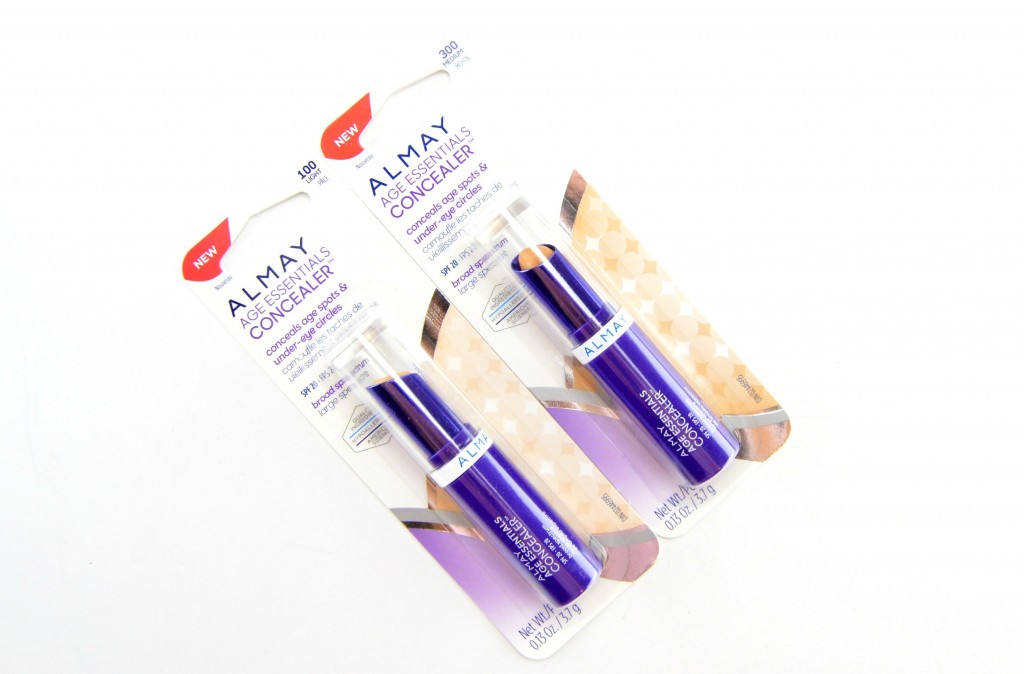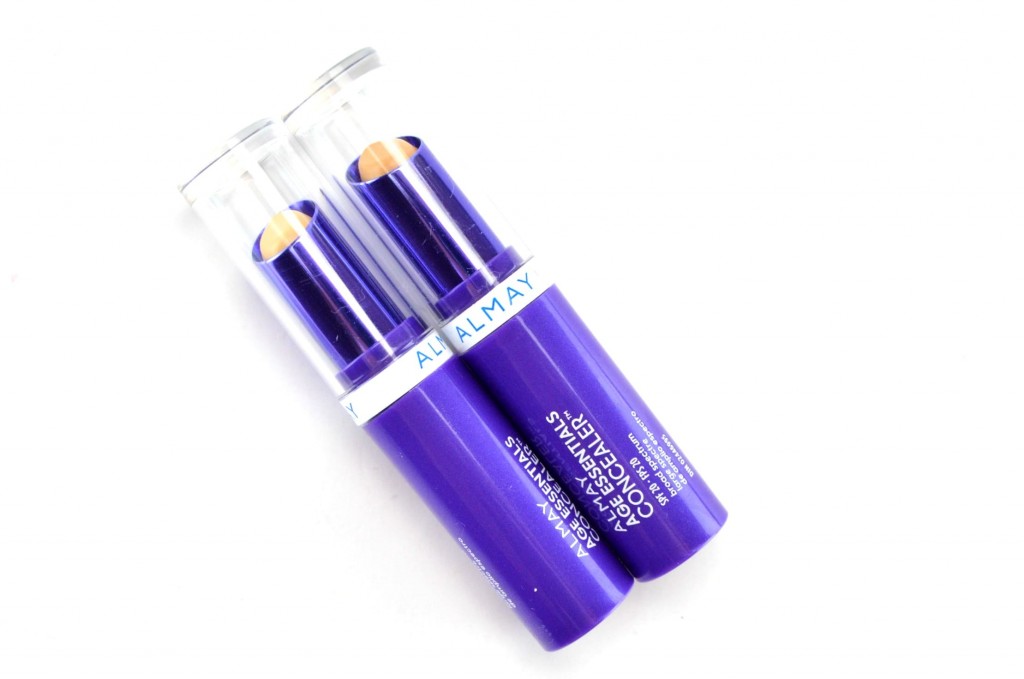 Almay Age Essentials Concealer comes in a swivel up, stick design that features a slightly slanted tip for easy use, especially for under the eye contour. Although it has a light and creamy texture, it does seem to tug and pull on the skin during application? It sets and dries fairly quickly, so you're going to want to move quickly when blending it out. It provides an incredibly light, almost sheer coverage with a satin finish. Although it won't necessarily camouflage dark under eye bags or dark circles completely, it will however create an overall brightness which gives the illusion of a fresher, healthier complexion.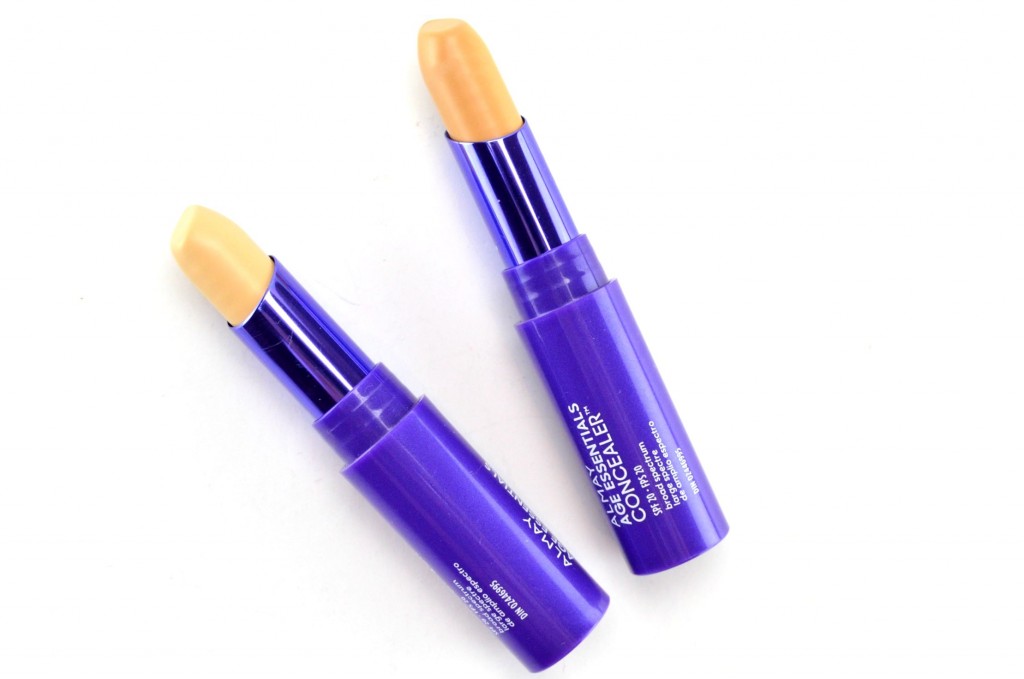 Although Almay Age Essentials Concealer doesn't necessary provide the best coverage, about a light to medium, it does however do an amazing job at brightening up my under eye area. Since it has somewhat of a satiny finish, it's probably best suited for those with oily skin. Stick concealers are always a little harder to work with, and it may take a little longer to blend out, but once it's set and dries, it doesn't budge the entire day. It comes in 4 shades and retails for $13.99.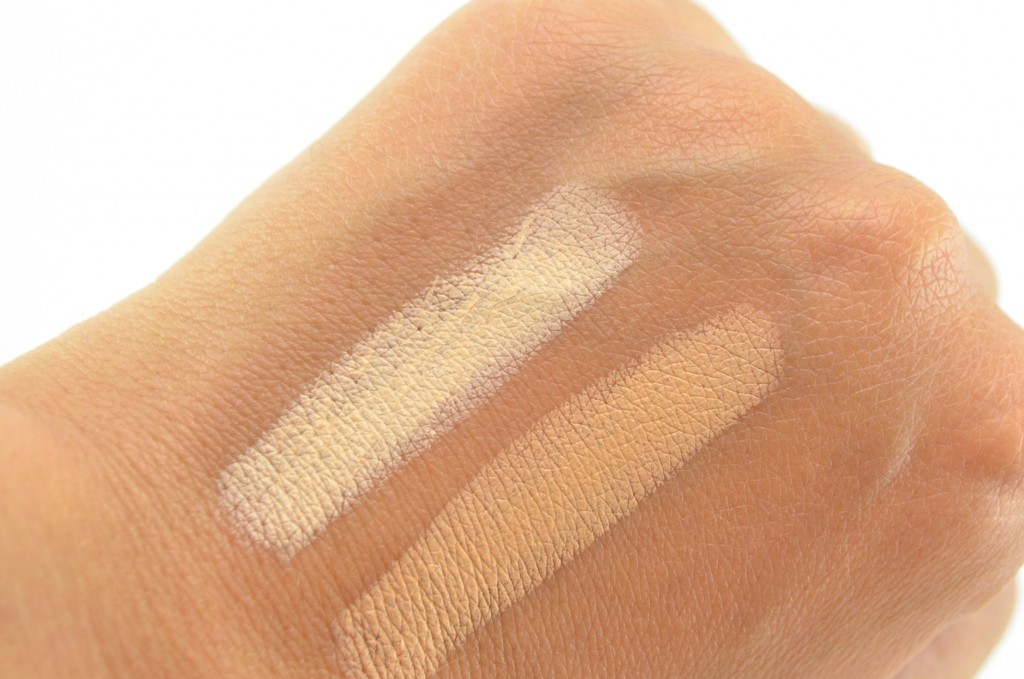 Almay Age Essentials Lip Treatment is a multi-beneficial lip treatment that contains hyaluronic acid, peptides and collagen to help give the appearance of fuller lips for a more youthful look. It also helps to keep lips baby-soft and protect them from the sun, thanks to its SPF 30 formula. It features a unique anti-aging core that helps to hydrate and plump up lips, which can also help minimize the signs of fine lines.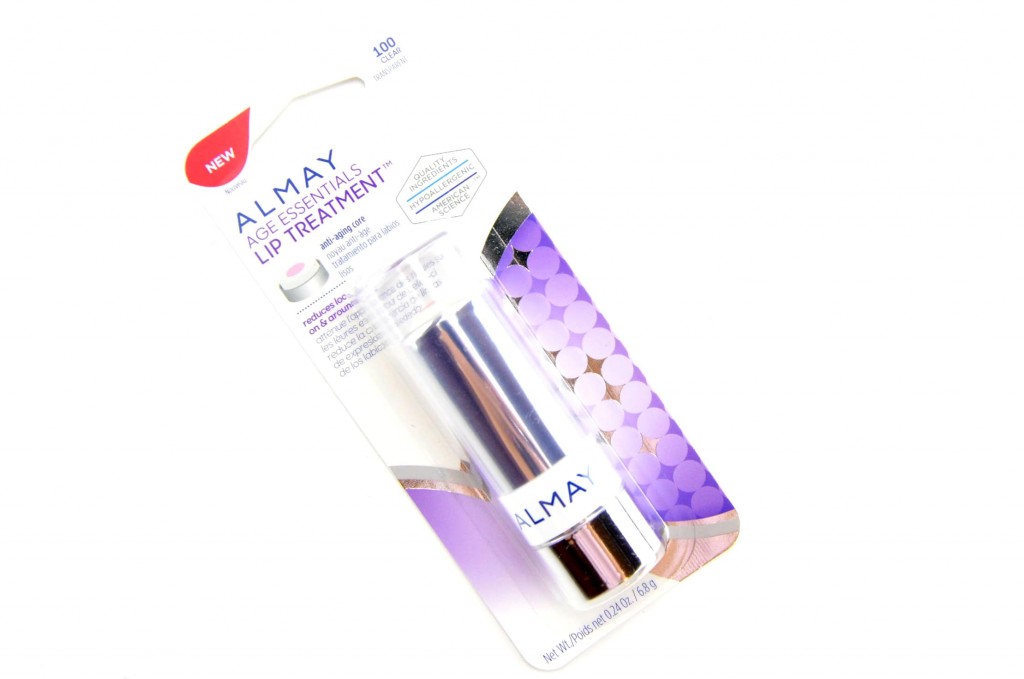 Almay Age Essentials Lip Treatment comes in a sleek silver packaging with an oversize emollient lip balm within. It has a rich and creamy texture that applies seamlessly to the skin and thanks to its slightly larger bullet, it covers the entire lip area in a single swipe. It instantly helps to moisturize and condition the lips with a slightly cooling effect thanks to the menthol. It has a sweet candy scent that isn't too overpowering and slowly disappears after a few minutes. Although it is non-sticky and non-greasy, it seems to adhere to the lips and stays put for upwards of 3 to 4 hours. This is an excellent lip balm for the hot sunny months, as it not only helps keep your lips from getting chapped or dehydrated, it also helps them from getting sunburnt. It retails for $9.49.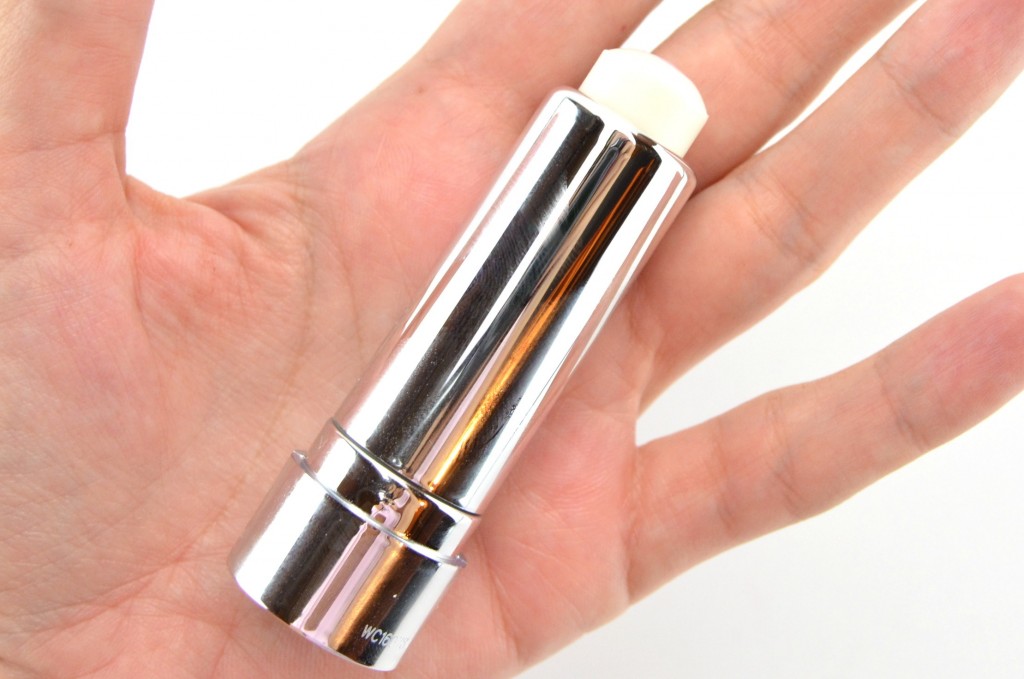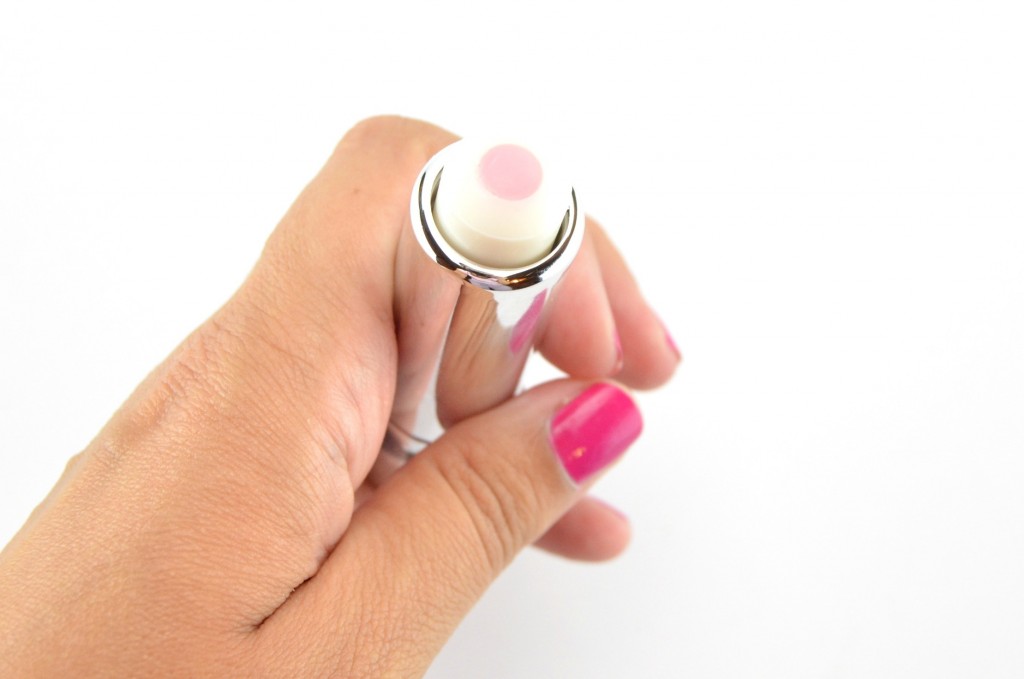 Also been totally crushing on the Almay One Coat Thickening Mascara that instantly build up for lashes for 100% thicker lashes in a clump-free application that's perfect in acting as a base before my favourite mascara. It also helps to condition my lashes with aloe and vitamin B5 for incredibly soft and supple lashes.