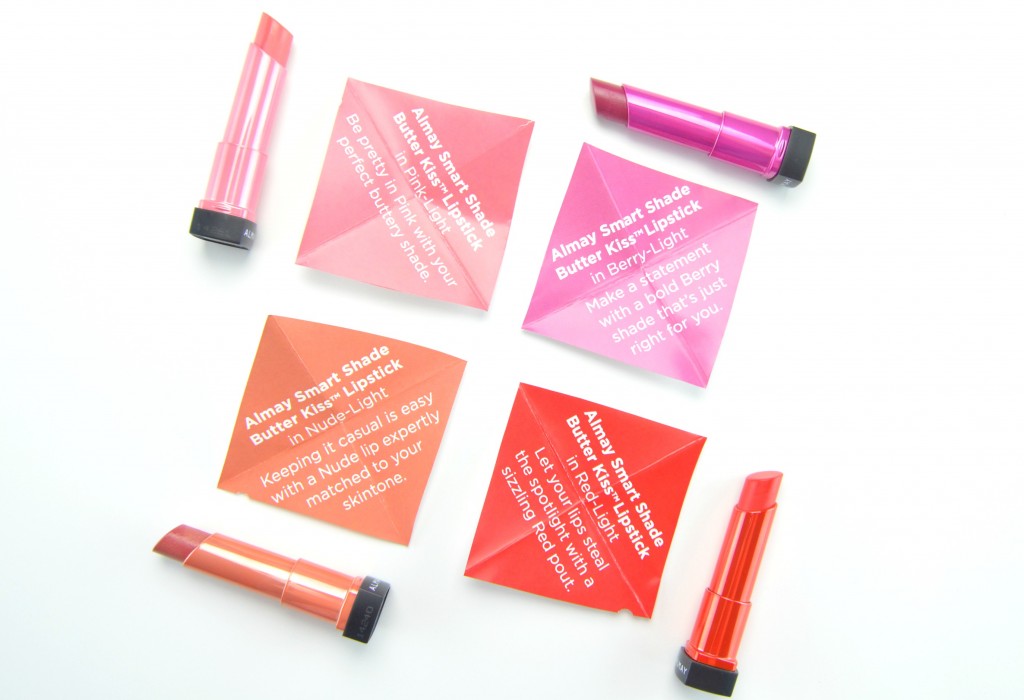 Discover your perfect shade
Almay Smart Shade Butter Kiss Lipstick is a true innovation and helps takes the guesswork out of finding your perfect lipstick shade. This lineup of 12 new permanent tinted lip butters complement your complexion, whether you have light, light/medium or medium skin tone. It makes it super easy in finding the most flattering shade for your complexion, whether you're looking for a pink, berry, red or nude.
Almay Smart Shade Butter Kiss Lipstick comes in a metallic tube that matches the lipstick and has a clear cap so you're able to see the shade within. It has a highly emollient, rich and creamy texture that contains moisturizing ingredients, such as shea and coconut butter, along with vitamin E, for an ultra-hydrating formula. It gives the lips a sheer wash of colour with ultimate shine and glides onto the lips with ease. Depending on the colour selection it ranges from semi-sheer to fairly opaque. It's extremely comfortable to wear the entire day and lasts for a few hours on the lips before fading. Its smooth texture keeps lips moisturized without clinging to dry areas or without bleeding into fine lines. It has the sweet scent of vanilla cupcakes.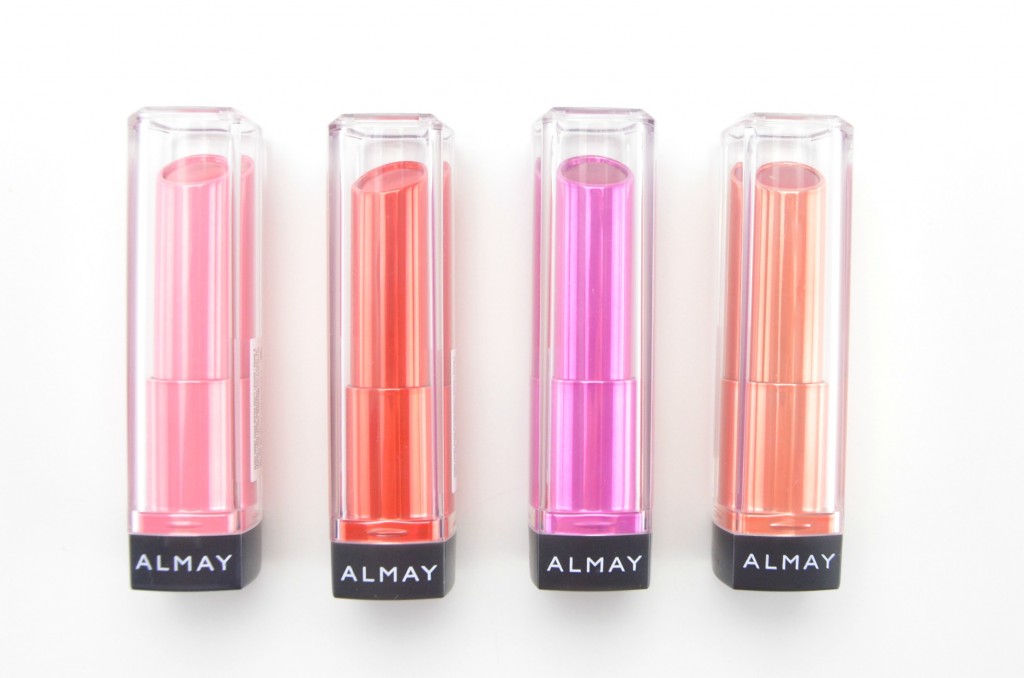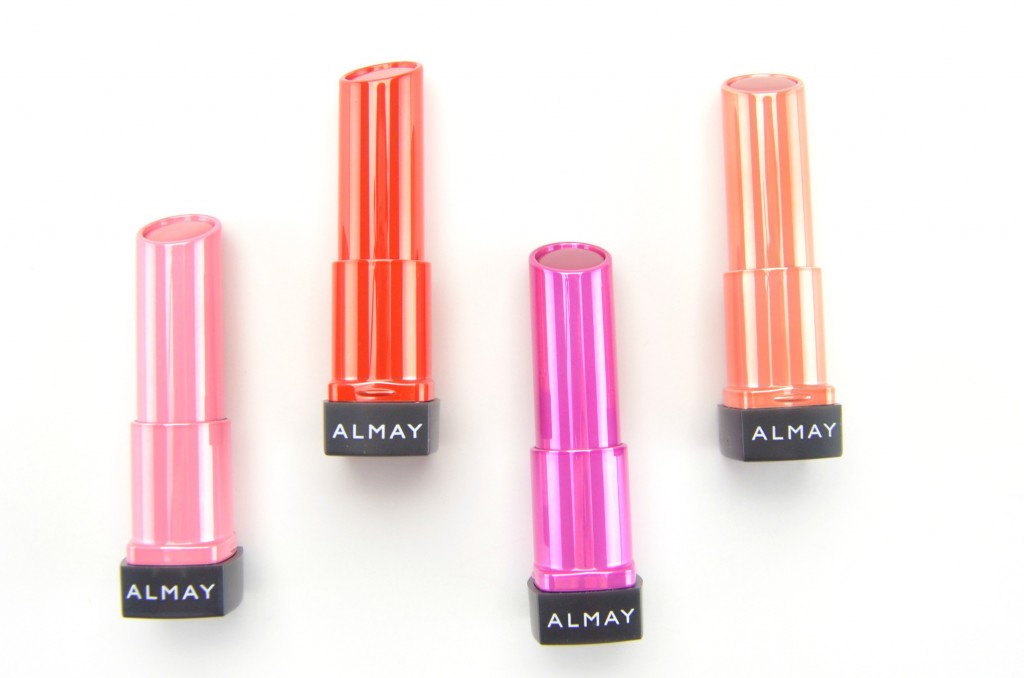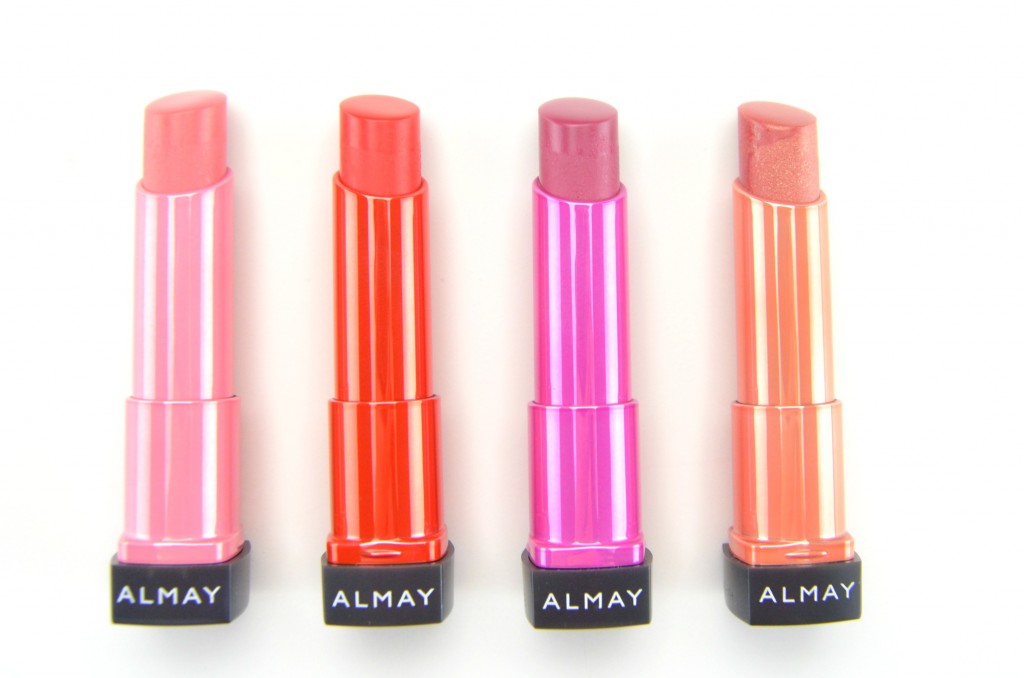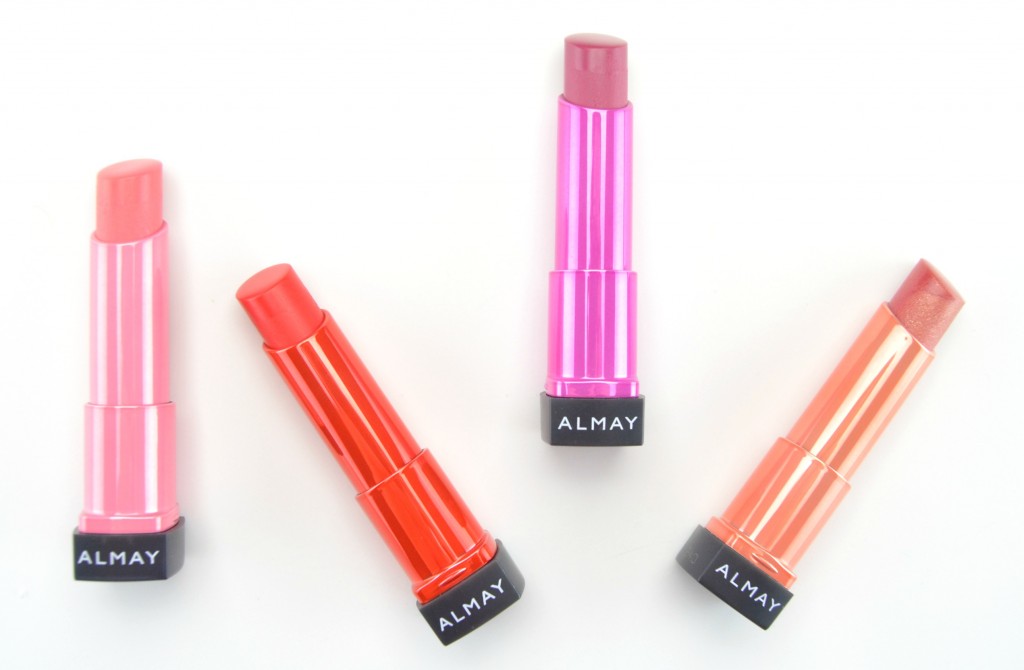 Almay Smart Shade Butter Kiss Lipsticks are my new found love. Not quite as pigmented as the Revlon Lip Butter, but more opaque than your traditional tinted lip balm. These buttery lip balm/ lip butters not only add a pop of colour to the lips, but keep them extremely moisturized throughout the day. It was actually proven that 98% of women said their lips felt instantly hydrated upon first application. The unique thing about these, is that they will look completely different on everyone, depending on their skin tone and natural lip colour. Finally a lipstick for us pale ladies, all 4 of the light shades work beautifully with my fair complexion. If you love lip butters, than you'll need to pick up a few of these. It retails for $9.49.
Remember fortune teller catcher/ cootie catcher from when you were younger? Now I'm playing Almay Kiss Catcher to help reveal my perfect shade of Almay Smart Shade Butter Kiss Lipstick.