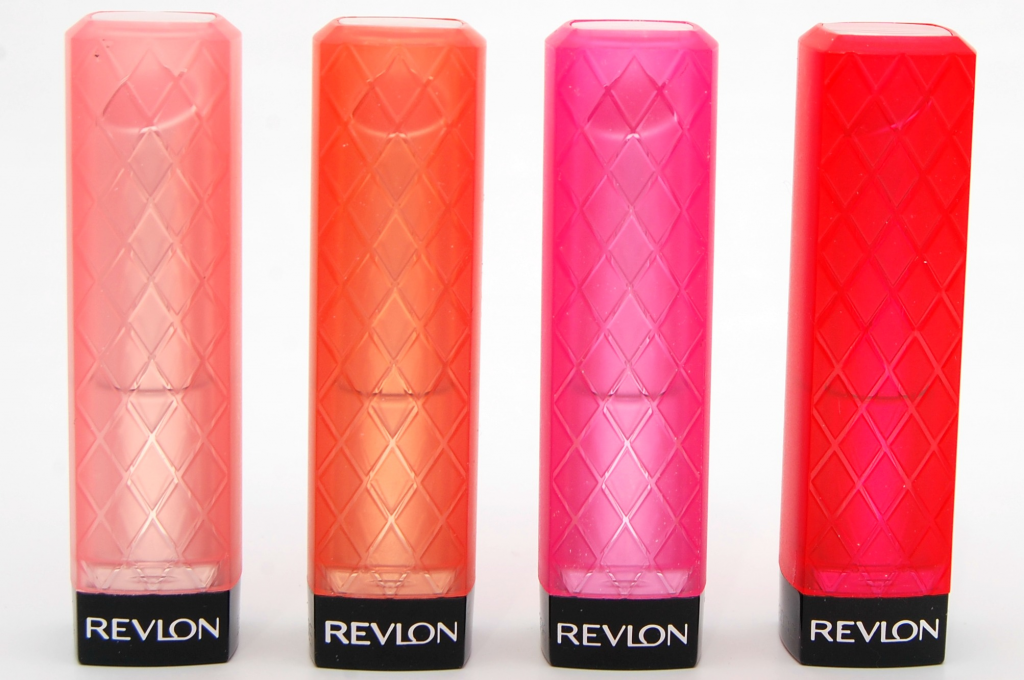 I'm sure by now everyone has jumped on the Revlon ColourBurst Lip Butter bandwagon, been around for just over a year in Canada and my collection has grown to over 12 of them; did I really just say that out loud? Out in May is Revlon ColourBurst Lip Butters for Spring/Summer 2013 in 4 new shades, yippee!
For those of you who are unfamiliar with these beauties they come in 20, sheer to medium, shades with 4 new colours being released this spring (that I'll be reviewing below). These are probably one of the most hydrating lip balms I've tried to date thanks to the mango, shea and coconut butter that helps boost lip moisture by 156%. The gel formula makes them easy to glide onto the lips and instantly hydrates them. They leave an incredible shine with a pop of colour to the lips and are also naturally fragranced with vanilla to leave a yummy scent behind.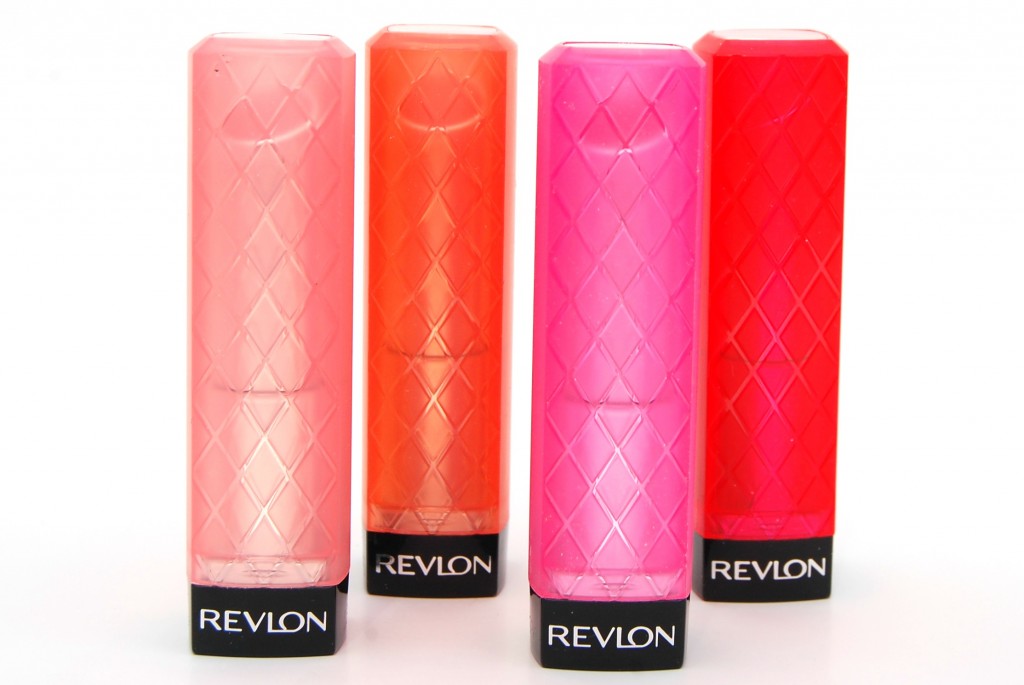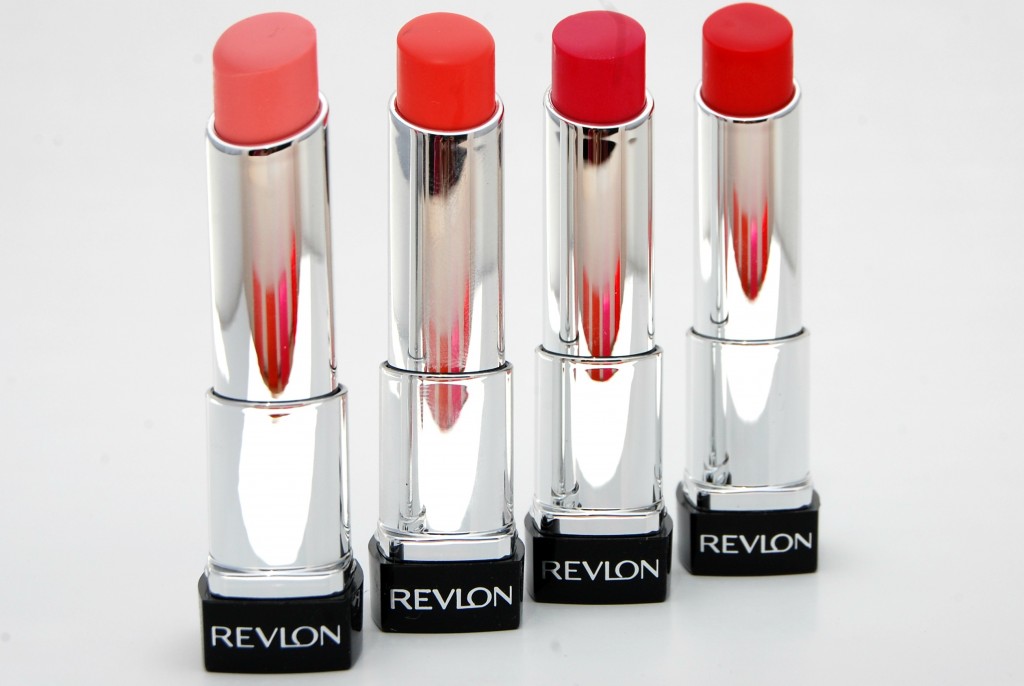 The weaved translucent plastic packaging somehow comes off pretty chic if you ask me, just be careful not to drop it as it has the possibility of cracking/ breaking (yep I've done this already).  Turn the tube at the bottom to reveal the slanted, flat top lip butter as you would a normal lipstick, but its much more than just your traditional lipstick. To me it's almost like a lip balm and lipstick all in one, you get the moisturizing feel of a lip butter but the pigmentation and colour pay off of a lipstick. You know I'm all about 2 in 1 products, who has time for extra steps anymore?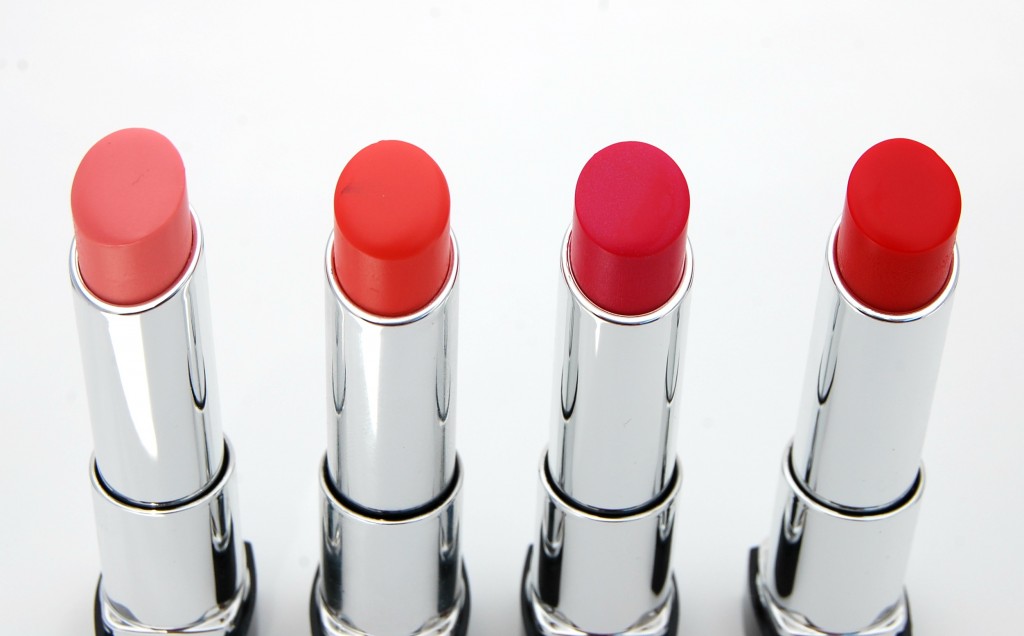 From all the ones I've tried, they are extremely moisturizing and last a good few hours on my lips. The pigmentation is incredible; you can go from a sheer to medium coverage with only a few swipes. They all are very buildable and leave a glossy finish behind.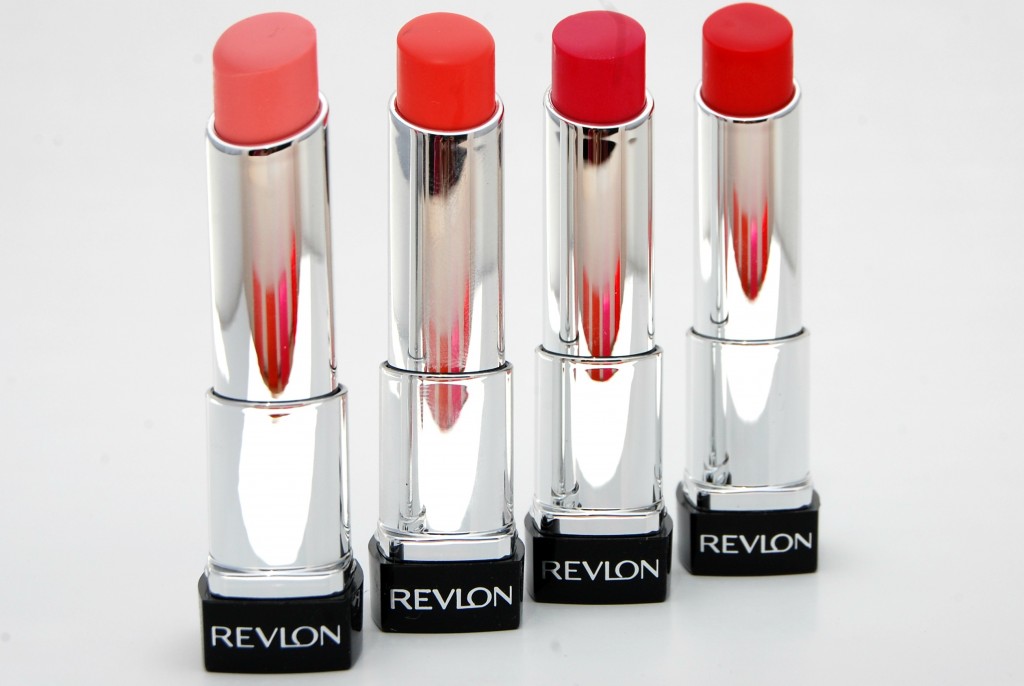 Here's a look at the 4 new shades hitting stores this spring:
Revlon Pink Lemonade applies true to the bullet shade and is the sheerest of the 4; it's a light, yellow based pale pink that's fairly muted in terms of pigmentation. You can however layer it to achieve an opaque finish. I think it would be perfect for the girl that doesn't wear a lot of makeup, but wants a hint of colour?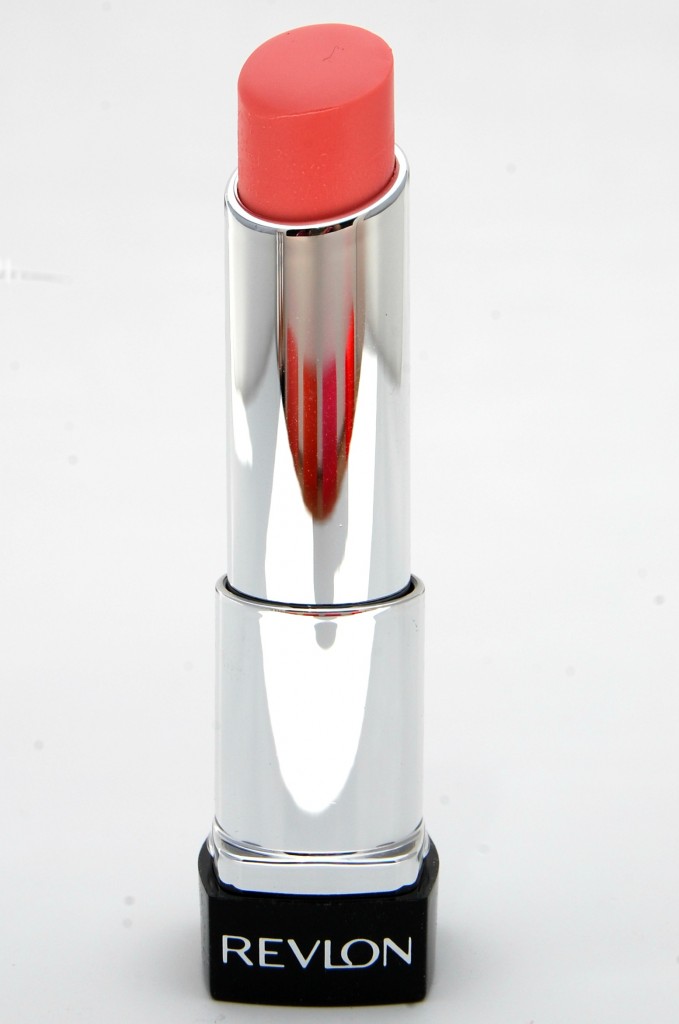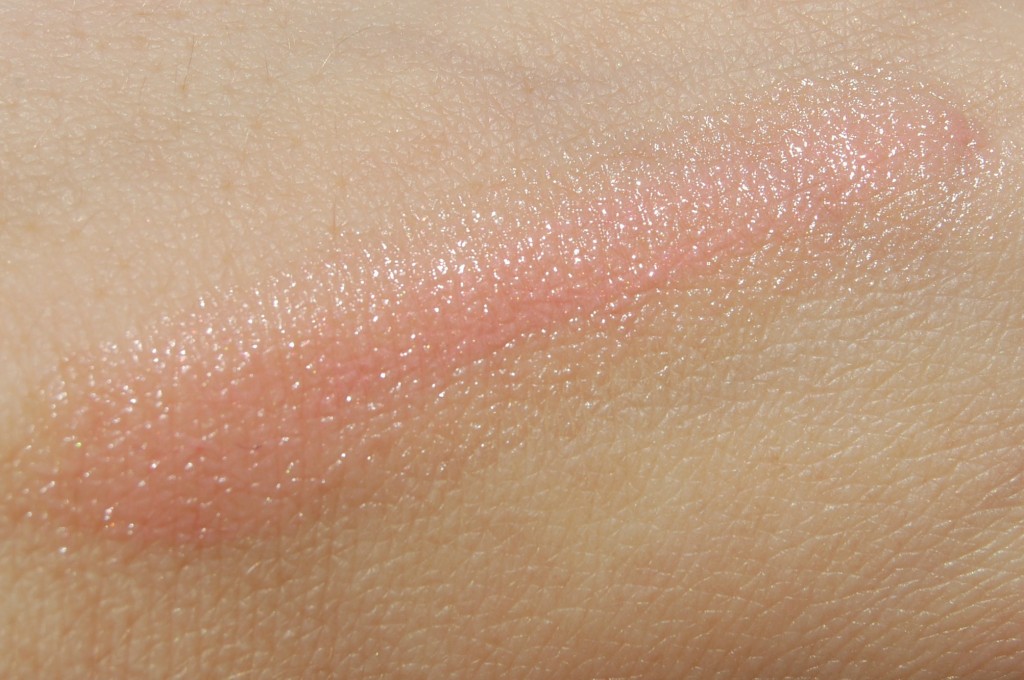 Revlon Sorbet is now one of my fave, deep, almost neon bright pink, of the season; I think this is going to be a huge hit for most girls this season as it will go with most skin tones.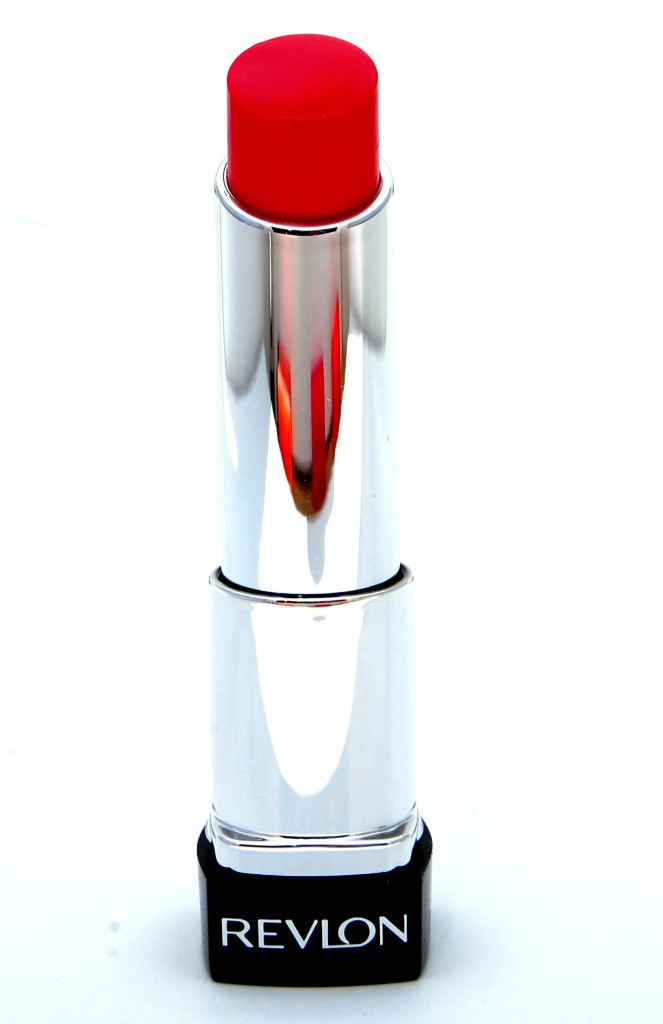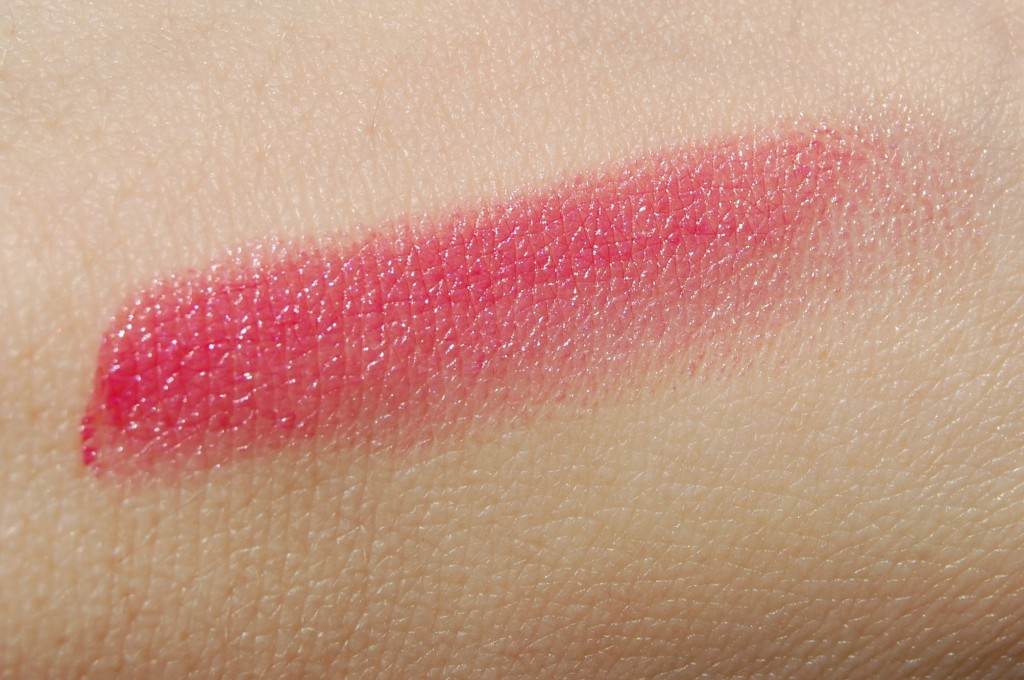 Revlon Wild Watermelon in my opinion is the perfect red for summer; it's a bright red with a pink undertone… think watermelon (go figure). If you're like myself and feel a little intimidated by red, this would be the perfect starter for you.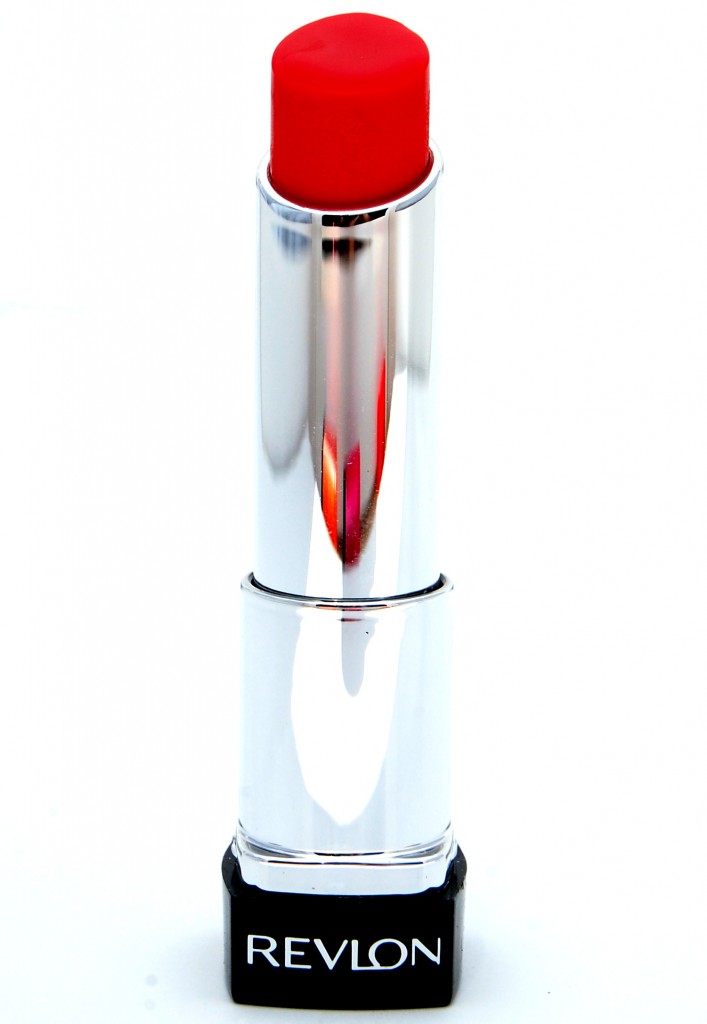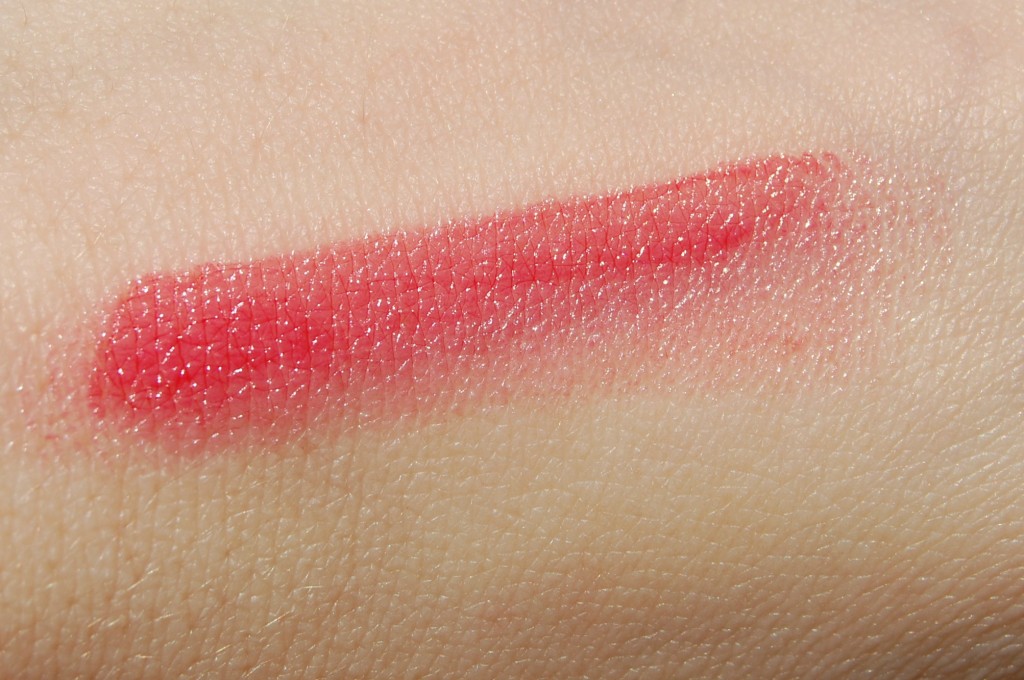 Revlon Juicy Papaya is a beautiful coral with a slight yellow tone making it a perfect shade for most ladies. If you're a fan of bright, creamy coral this will be the "it" colour for you this summer!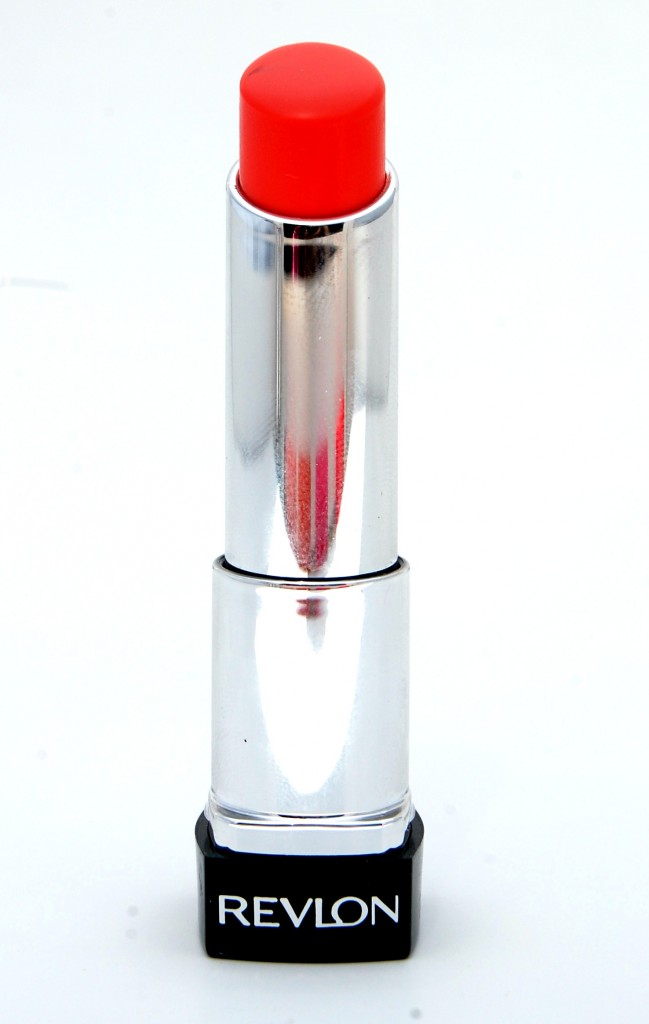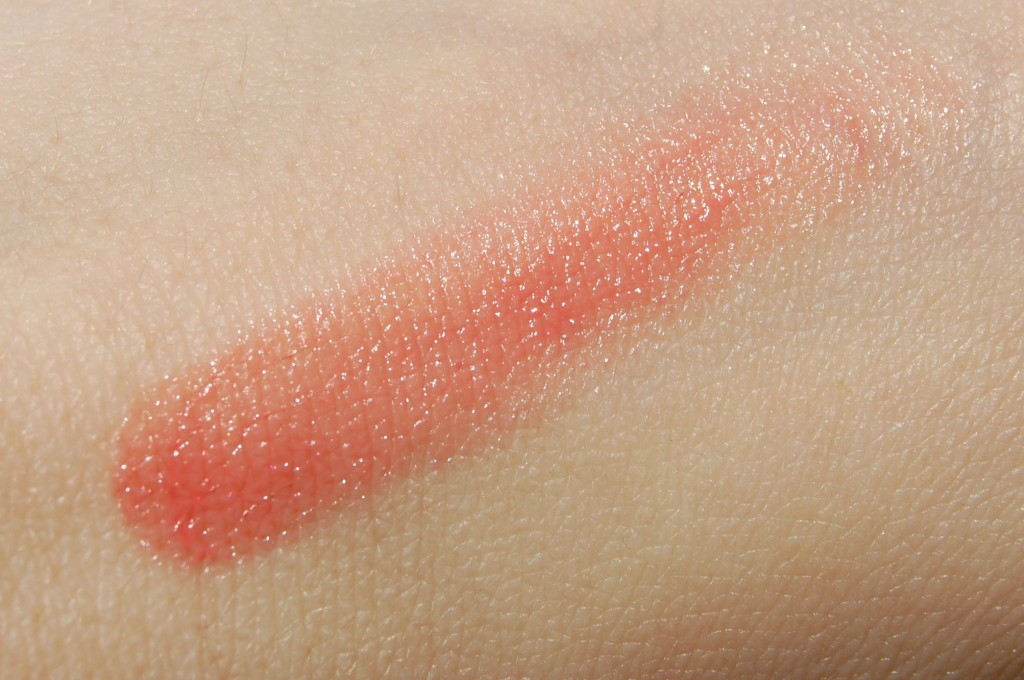 Overall I find all 4 of these Lip Butters to be well pigmented and glide on very easily, as do the rest of the collection. Each shade gives a semi-opaque coverage of colour with a light glossy finish; all are very moisturising and comfortable to wear for several hours. You can find Revlon ColourBurst Lip Butters at your local drugstore, WalMart or Target and retail for $9.99 each.
Which new shade can you not wait to get your hands on?