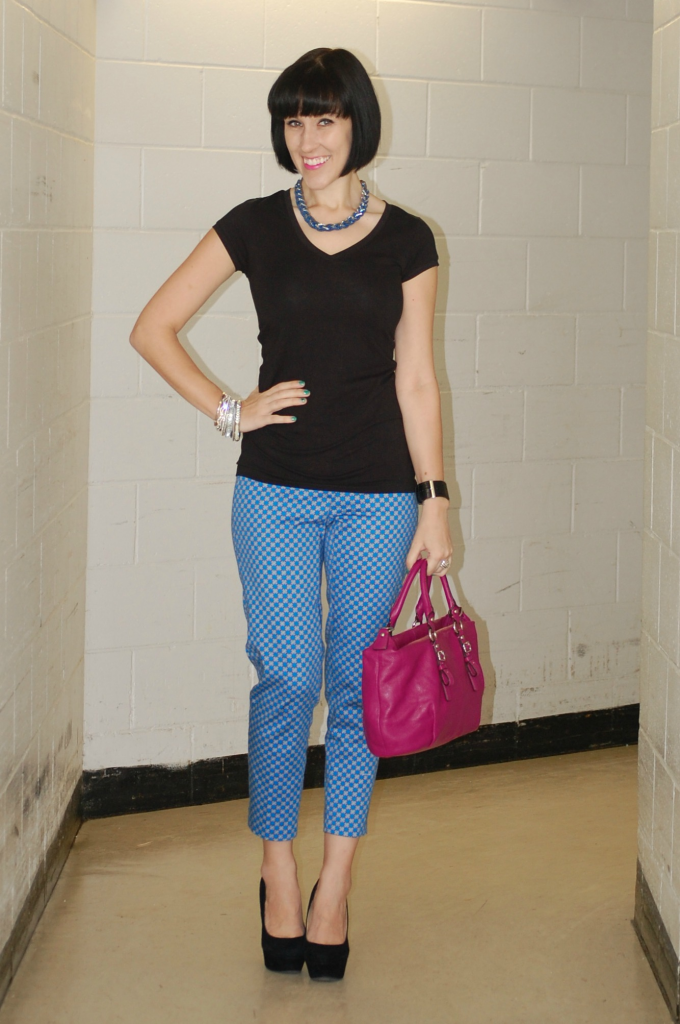 Rocking my new fancy pants from Smart Set today and I have to say I'm in love. Love the cut, the shape, the colours, the style and the price on these beauties. These are going to be perfect for summer with some cute wedges and a plain tee (like I'm wearing in today's daily style) or can be dressed up for a night on the town with a blouse and a cute pair of high heel pumps.
Stripes, florals, graphic prints, abstract shapes along with bright, bold or subtle colours are going strong again this season, almost anything goes when it comes to pants this year. Don't be scared to play with different cuts of pants too, a skinny, a tailored trouser or a cigarette pant are going to be perfect when playing with prints. 
No question I will be getting more of these pants this season, I really can't believe how comfy they really are and will go with just about anything. What is your favourite cut of pants and will you be playing with prints this season in your bottoms?
Tee-Smart Set- $16- in stores now
Watch- Guess- $199
Necklace- Smart Set- $16- in stores now
Purse- Coach- $359- in stores now
Pants- Smart Set- $45- in stores now
Shoes- Aldo- $37 (on sale)- Nov 2012