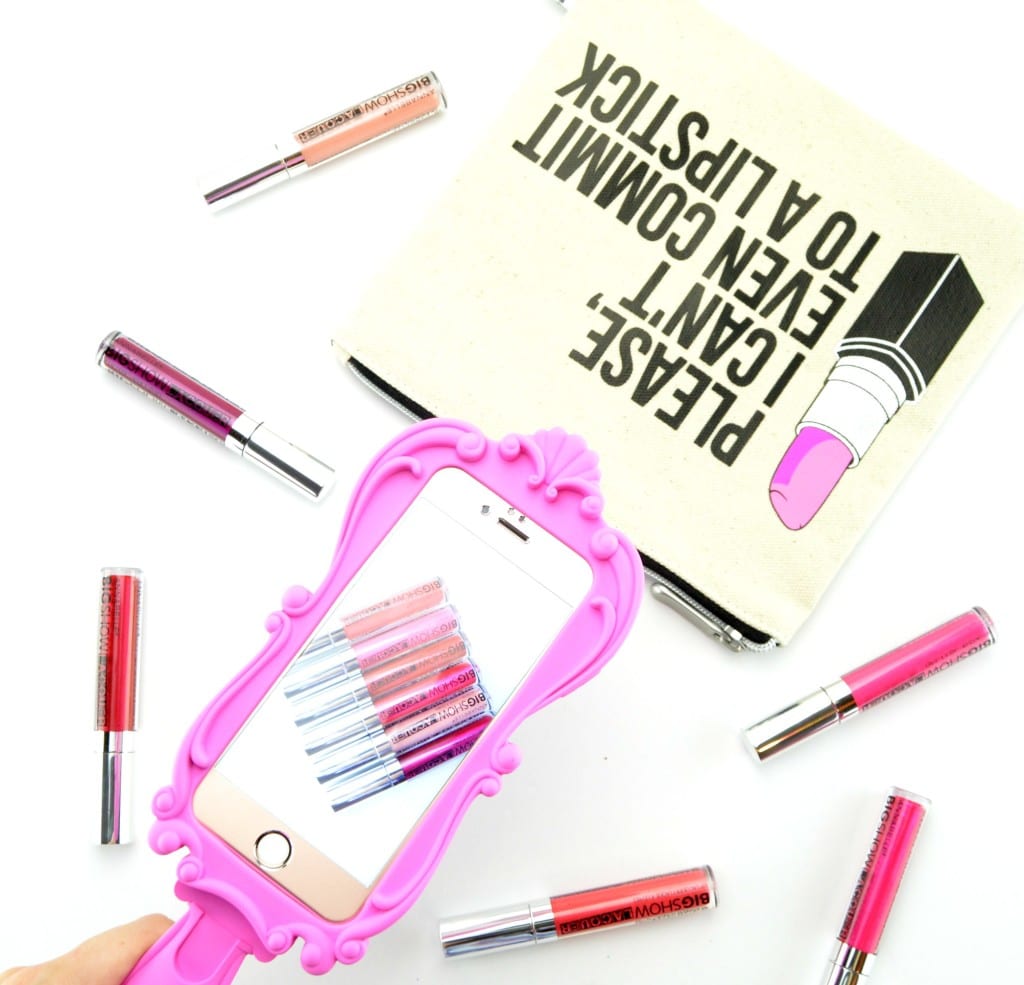 Show off your pout!
Who's ready for vibrant, bold and glossy lips this spring? The new Annabelle BIGSHOW Lacquer Lip Lacquer is a 3-in-1 product that provides the highly pigmented, saturated colour of a lipstick, the lustrous finish of a gloss, and the long-lasting colour of a stain. Not only does it feature high-impact staining pigments, it's incredibly lightweight formula provides a mirror-like shine. It's extremely comfortable texture is non-drying, stays put for hours on end, all while being non-sticky.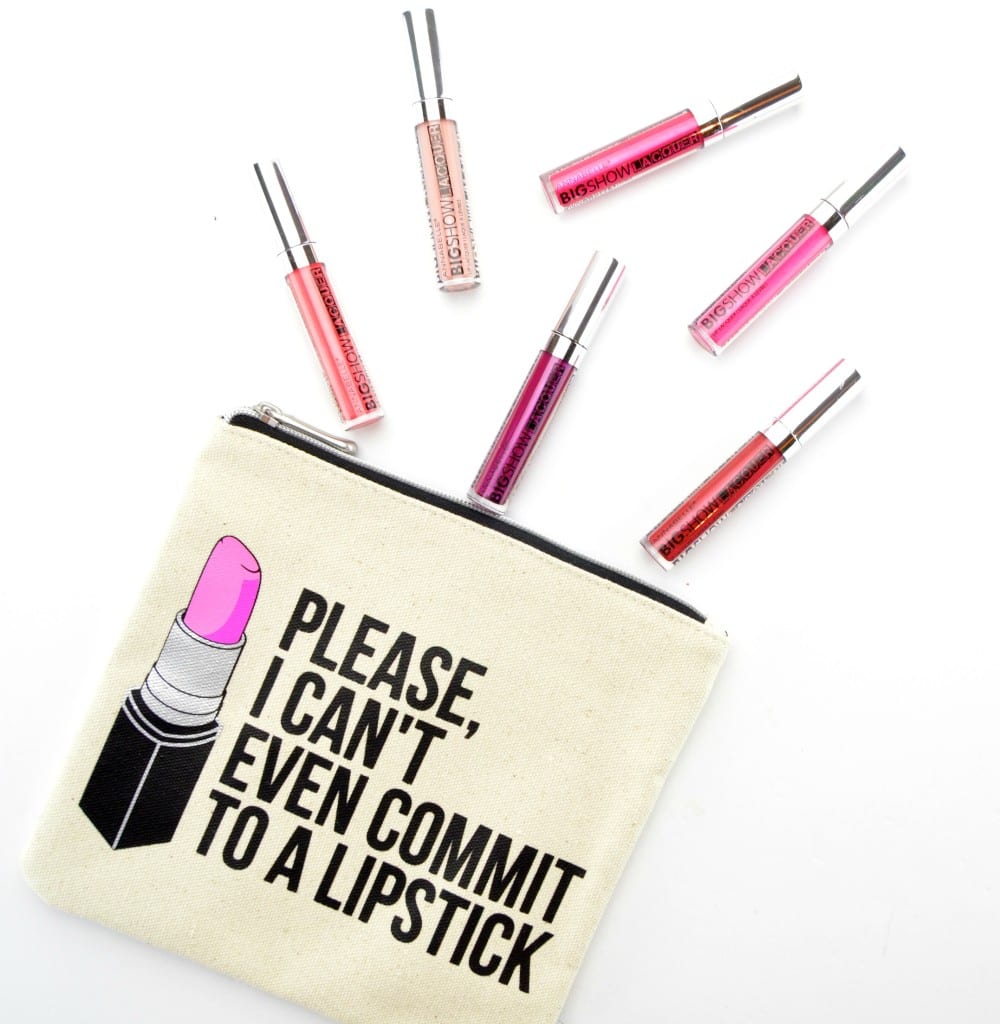 Annabelle BIGSHOW Lacquer Lip Lacquer comes in your standard clear lip gloss tube with a traditional doe-foot applicator for easy application. It has a rich and creamy, almost silky texture, that doesn't look flat and applies effortlessly to the lips. It's weightless, smooth and silky formula glides on seamlessly and sets and dries within a few short minutes. It does have an incredibly glossy finish without feeling tight, dry or sticky. The lighter shades are sheerer than the darker hues, but each shade provides high coverage with an intensely bold colour payoff in a single swipe. As it slowly starts to fade, about 6 hours in, it does leave behind a lovely stain that lasts another few hours. It has a fun, light and fruity scent that is just perfect for the warmer days ahead.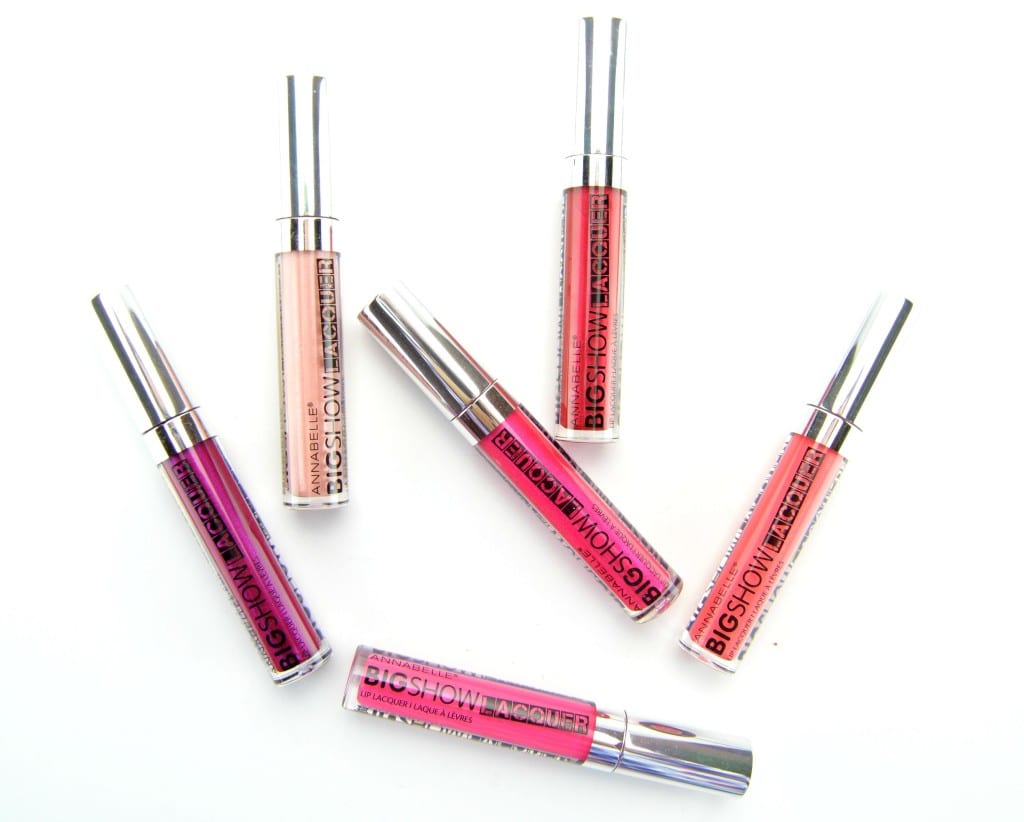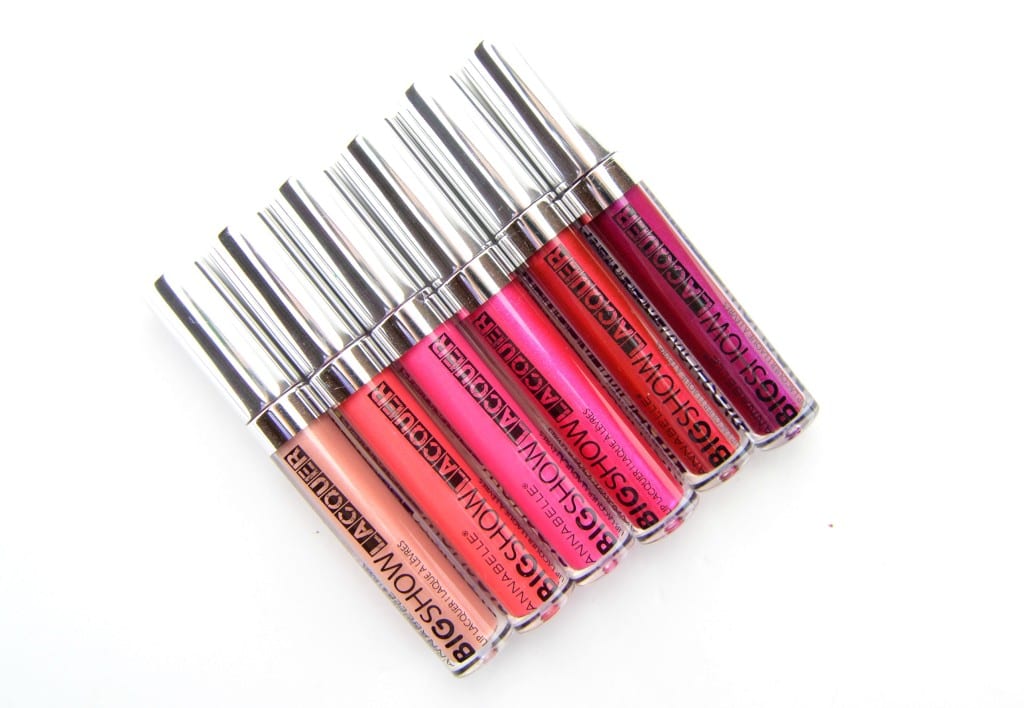 For someone who isn't a huge lip gloss lover, I usually look for a lip product that drenches my lips in extreme colour, I've actually been enjoying these Annabelle BIGSHOW Lacquer Lip Lacquers quite a bit. I love that I can effortlessly achieve that perfect pout that doesn't look flat or dull thanks to its three dimensional, pearl sheen finish. It's lightweight, provides a decent amount of moisture and in beautiful vibrant, springtime shades. It's incredibly smooth, fairly hydrating and quite comfortable on the lips, no matter how many times I re-apply it throughout the day. I love that, although these aren't as pigmented as a traditional lipstick or liquid lipstick, it still saturates my lips with enough colour that you can tell I'm wearing something. It also doesn't set into fine lines or bleed outside the lines, which is a huge plus in my books.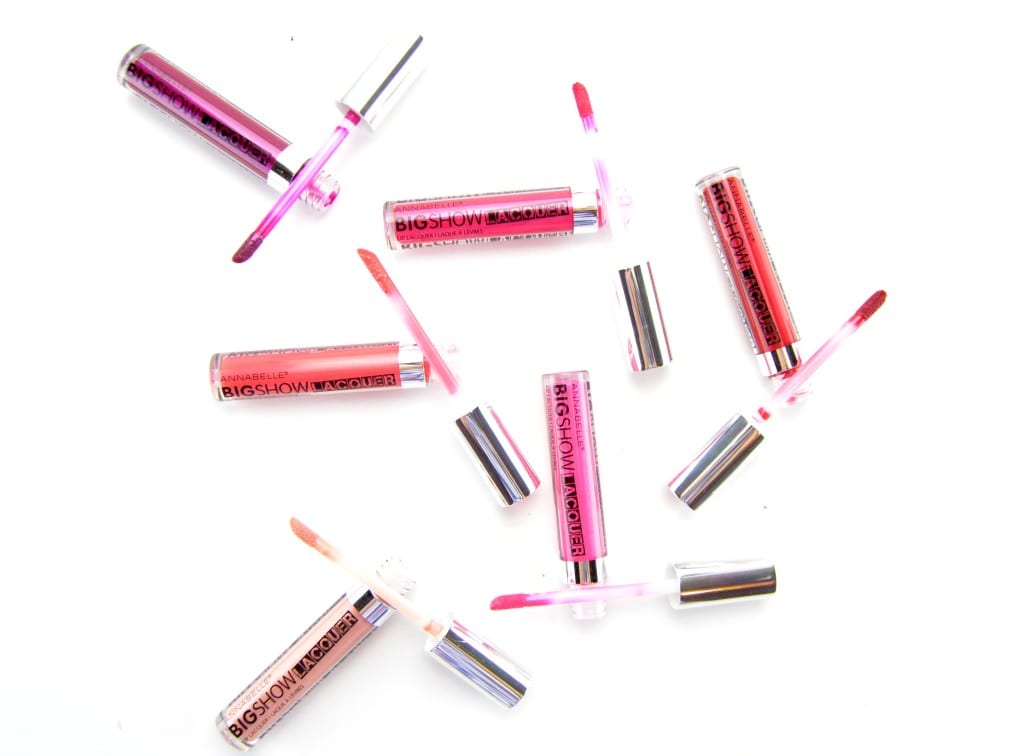 If you're looking for lacquer that applies smoothly, leaves behind a stunning stain as it starts to wear, yet is comfortable the wear the entire day, I highly suggest taking a closer look at these new Annabelle BIGSHOW Lacquer Lip Lacquers. These are also perfect for creating that trendy ombré lip that's so popular right now. Apply a darker shade, like Love Fiercely or Hypnotize to the outer side of the lips and then place a lighter shade, like Adore Simply or Kiss Sweetly into the centre of the lips to achieve a fuller, juicier pout in seconds. Also, if you're looking for these to last even longer, try applying a lipliner before lacquer to help lock the gloss in place. It's available in 6 high shine colours and retails for $9.95.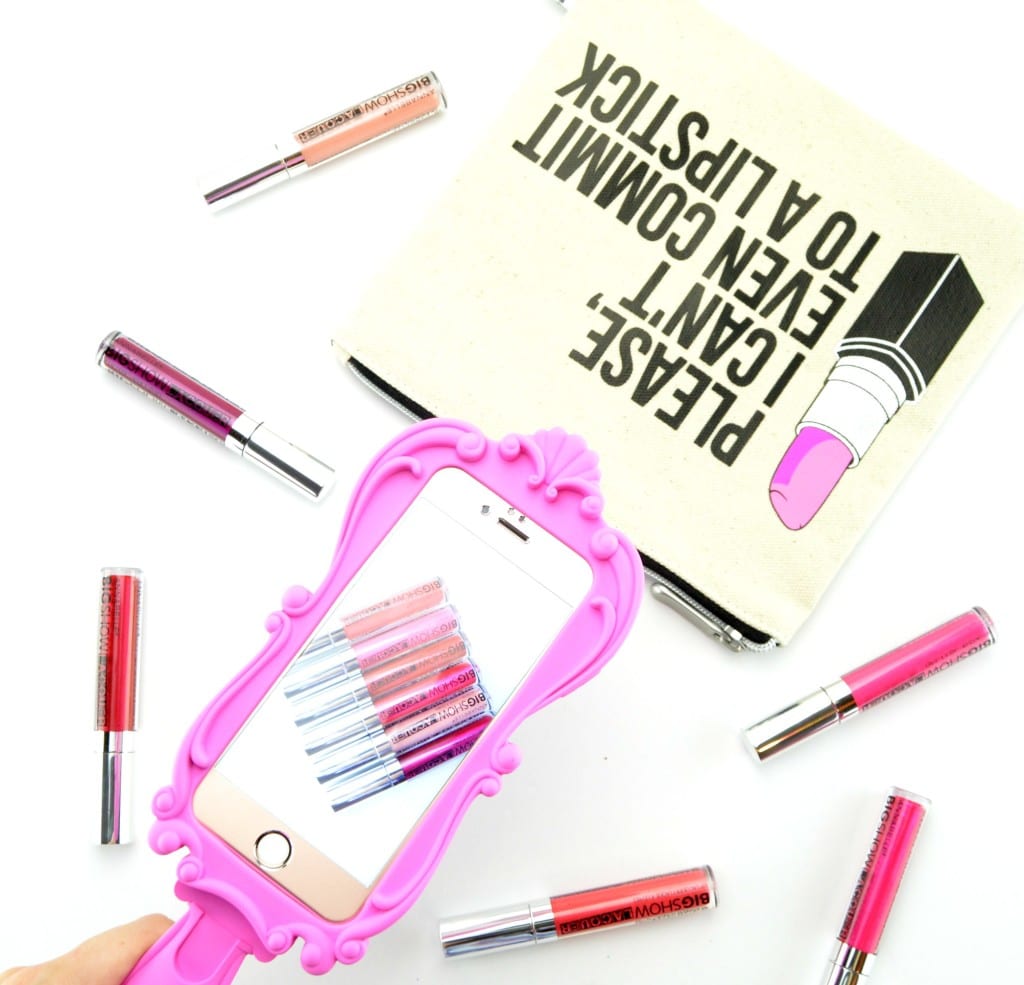 Annabelle BIGSHOW Lacquer Lip Lacquer in Adore Simply is a sheer nude-y beige with a slight shimmer
Annabelle BIGSHOW Lacquer Lip Lacquer in Caress Tenderly is an extremely bold and bright coral with shimmer
Annabelle BIGSHOW Lacquer Lip Lacquer in Kiss Sweetly is an extremely bold, bright and fun pink with subtle shimmer throughout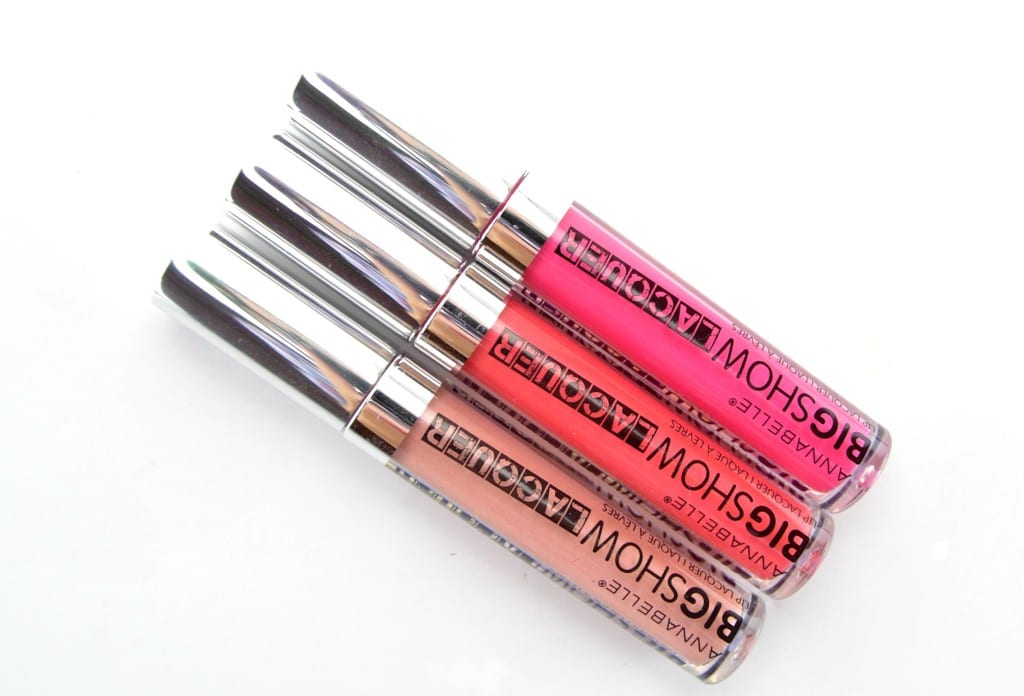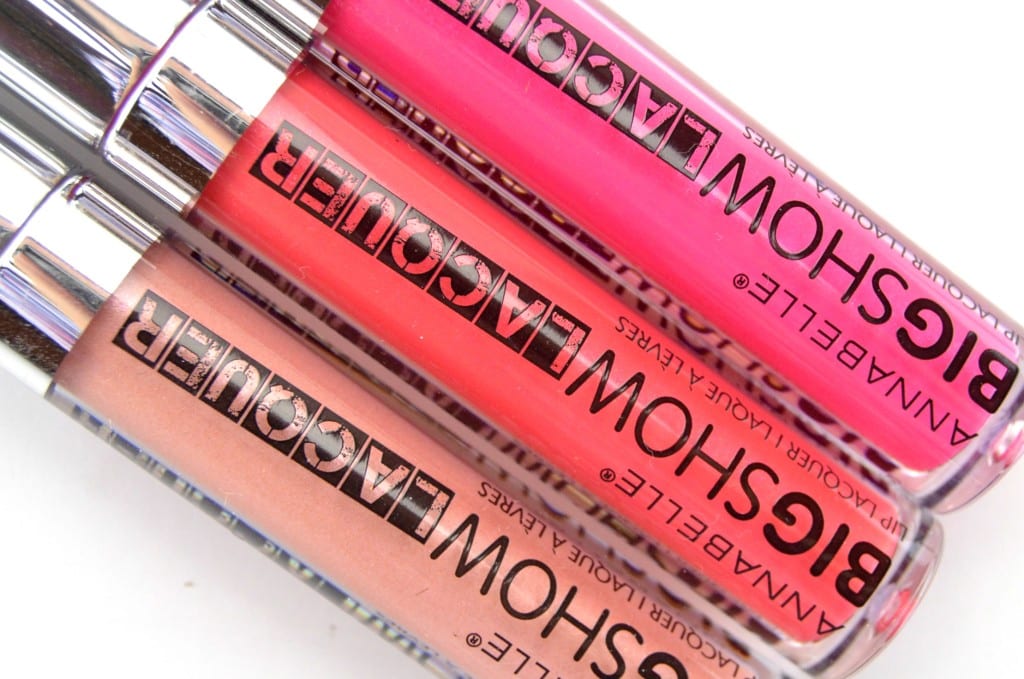 Annabelle BIGSHOW Lacquer Lip Lacquer in Enchant Romantically is an intensely bold and bright, almost neon pink shimmer, and probably my favourite out of the collection
Annabelle BIGSHOW Lacquer Lip Lacquer in Love Fiercely is the richly and most pigmented out of the bunch and is a stunning true red that's incredibly sexy
Annabelle BIGSHOW Lacquer Lip Lacquer in Hypnotize Deeply is a gorgeous rich berry