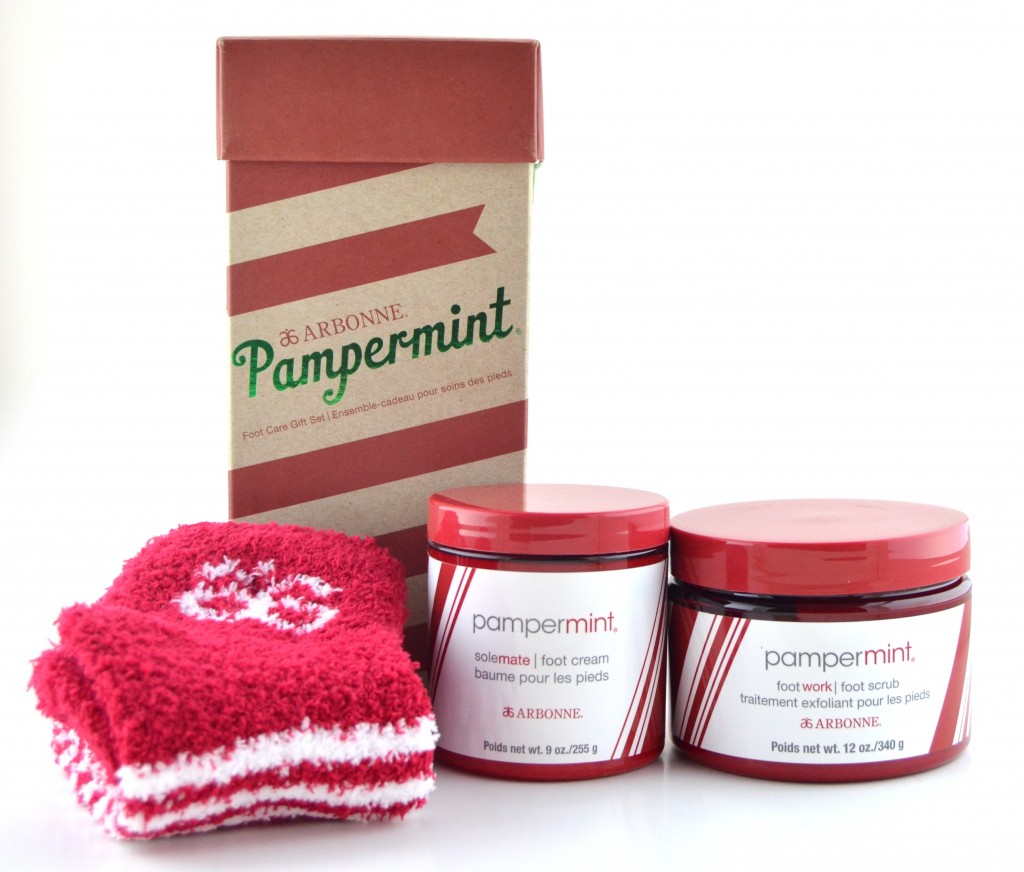 Arbonne Pampermint Foot Care Gift Set includes FootWork Foot Scrub to gently scrub and pamper your soles, SoleMate Foot Cream to nourish the feet and a cosy and comfortable pair of plush red socks, all packaged beautifully in a holiday gift box with red and white stripes that requires no wrapping.
It features an intoxicating peppermint fragrance, is formulated without any animal or animal-by products, is paraben free and would make the perfect Secret Santa or Hostess gift this holiday season for only $57.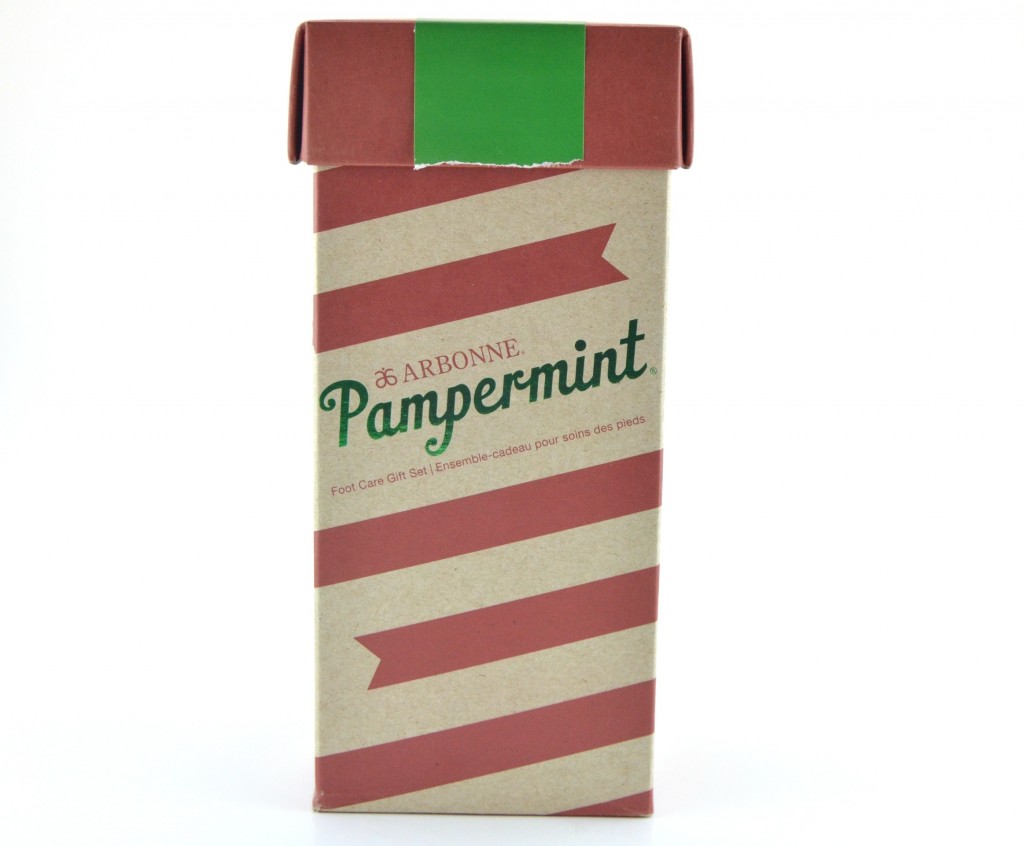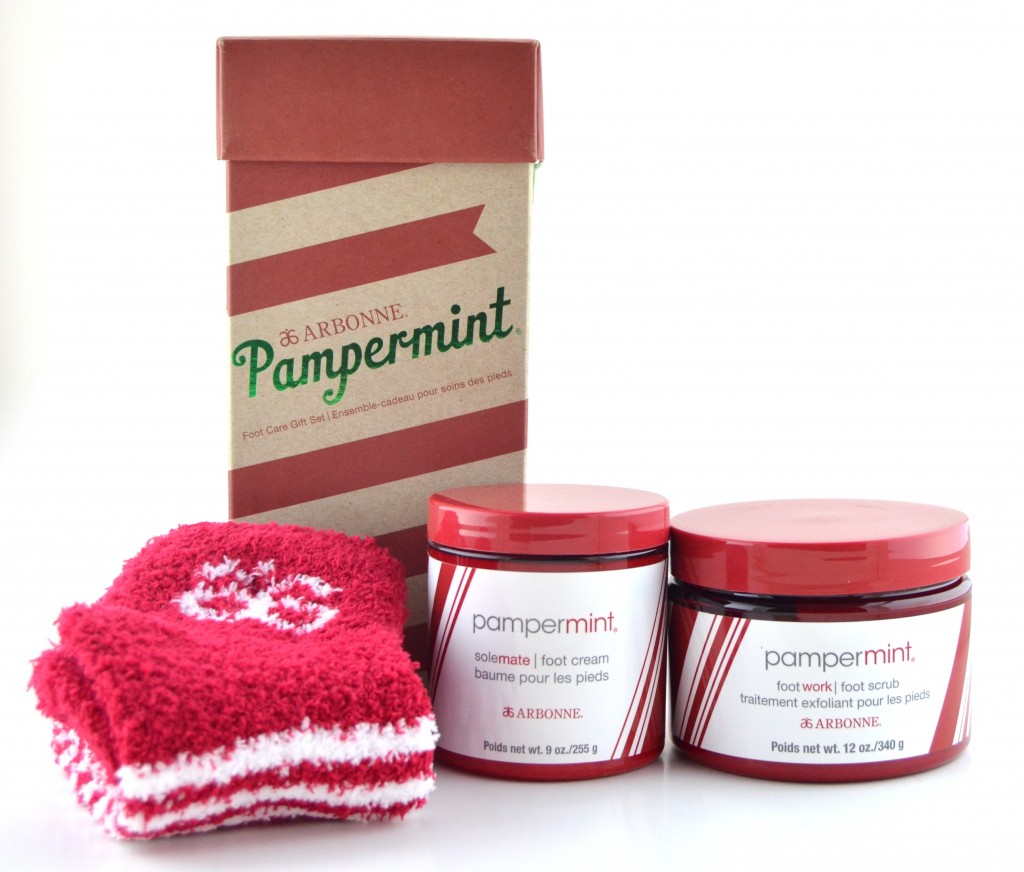 Arbonne FootWork Foot Scrub comes in a red plastic tub with twist off lid and has a strong peppermint scent to it that really wakes you up in the morning, but also helps calm you down in the evening. It has a grainy and sandy texture to it, which you'd expect from a foot scrub, but doesn't feel too rough on the skin. You only need a small amount while in the shower or bath, apply to damp skin, massage into the feet until most of the grains are done and wash away. It leaves your feet feeling nourished, supple and smooth. There is no greasy film left on the skin, all you're left with is softer skin.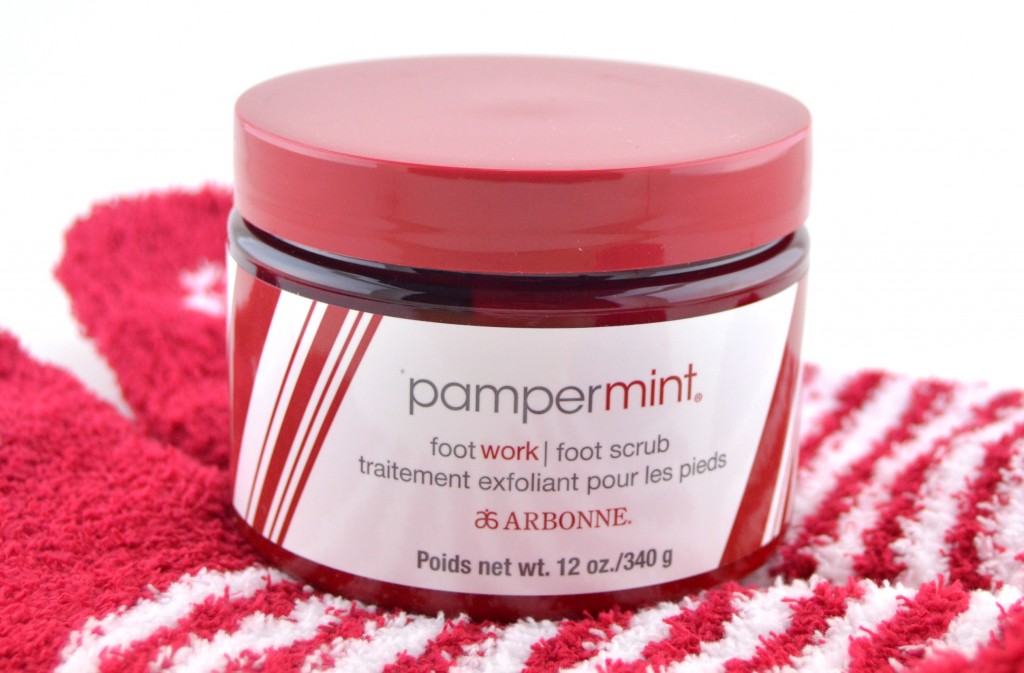 Arbonne SoleMate Foot Cream also comes in a red plastic tub with twist off lid and has the same amazing peppermint scent. The texture is unlike anything I've tried before, its thick and creamy, but has an airy, almost mouse like texture to it. This is probably the fastest absorbing cream I've tried, seriously within 5 seconds, and absolutely no sticky or greasy feeling left behind. It's so good, I've been using it as hand cream for the past few weeks, it leaves both my feet and hands feeling silky smooth, soft and moisturized for an entire 24 hours.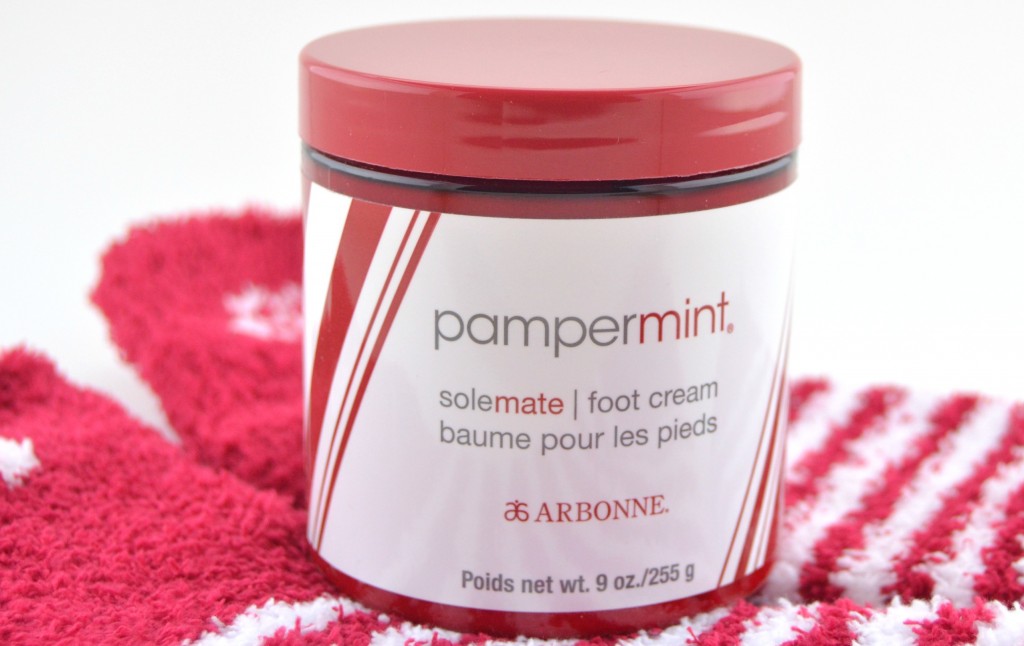 The red, fuzzy, super comfy and warm socks add a little joy to your pedicure routine this season. They give an instant relaxing feel, are comfortable and super soft. Slip into these babies after using the foot scrub and foot cream for an extra calming experience that really does help to minimize the look and feeling of dry skin, while restoring softness and hydration to the skin.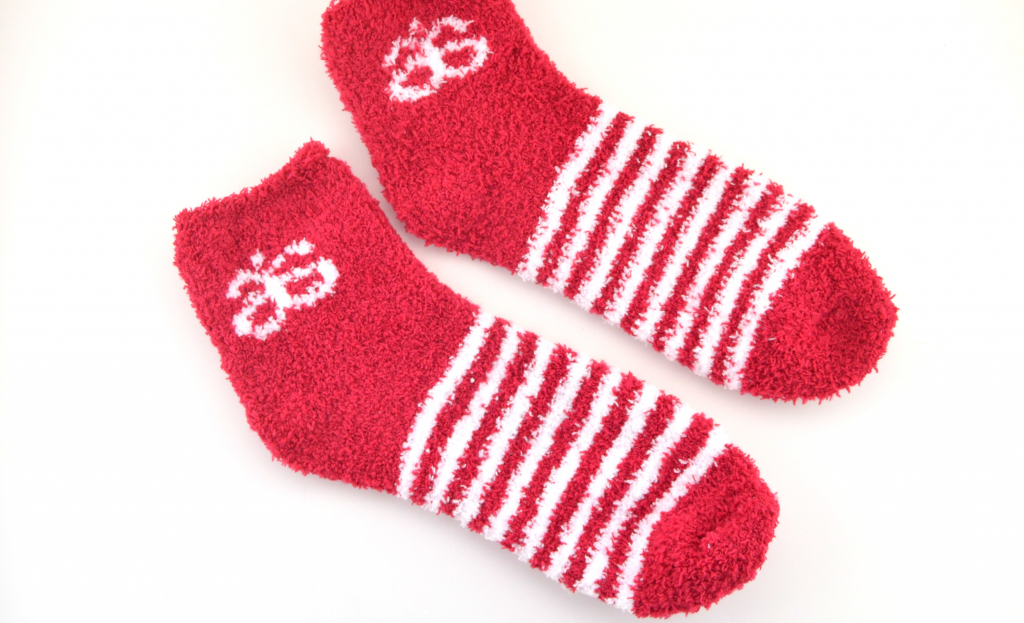 Love peppermint and soft feet, this Arbonne Pampermint Foot Care Gift Set is the perefct gift for….you!