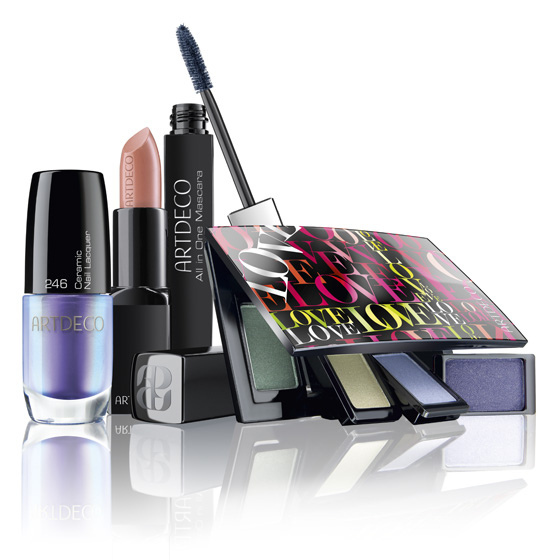 With Spring hopefully just around the corner, ARTDECO has just released their love-themed Spring/Summer Fashion Colours Collection that is the perfect pick-me up to help you transition into spring and summer. ARTDECO Love is in the Air Collection has a springtime feel to it with cheerful shades of lavenders, limes, emeralds and rosés to add a playful pop of colour to any look. A mix of soft, light and fun hues with vibrant, bright colours play on some of the hottest trends seen on the runways this season. The collection features a limited edition Beauty Box Quattro, Eye Designer Applicator, 2 Art Couture Velvet Lipstick, 4 Eyeshadows, 2 Eye Designer Refills, 3 Waterproof Soft Eye Liners, All in One Mascara, Blusher, 2 in 1 Cream Rouge for Cheeks & Lips, Waterproof Soft Lip Liner, 2 Perfect Color Lipsticks, 2 Lip Brilliance and 4 Ceramic Nail Lacquers.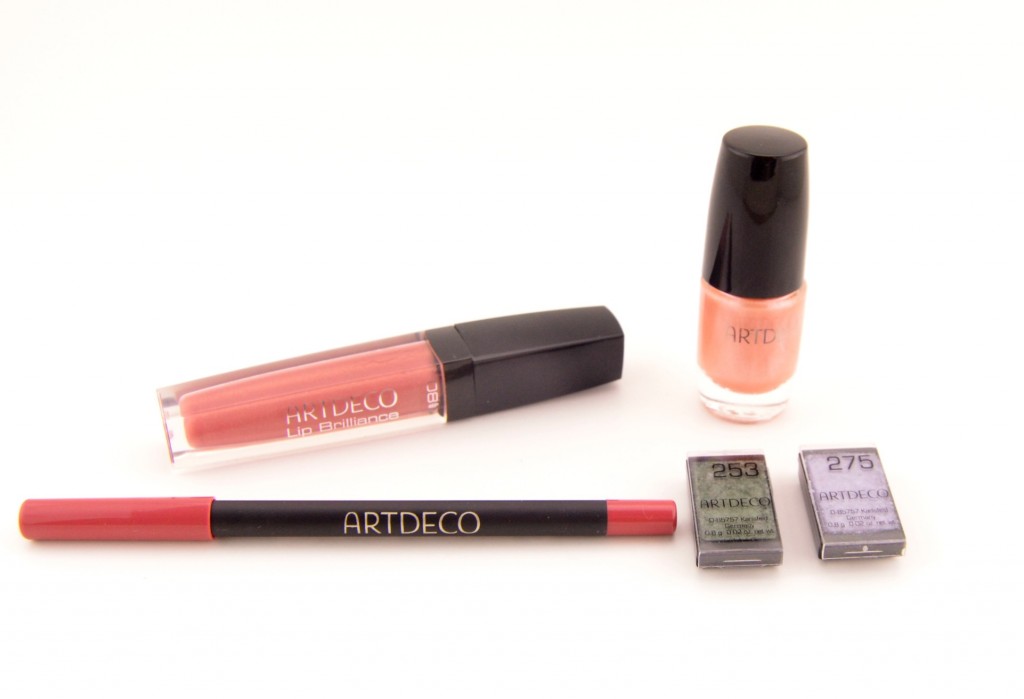 ARTDECO Single Eyeshadow pans are already magnetic, with the shade number on the side, and fit perfectly into your limited edition Beauty Box Quattro. It features a rich, silky and creamy texture that's fairly pigmented with little to no fallout. It applies easily and beautifully onto the skin, is extremely buildable for more intense colour payoff and provides hours of wear time without fading or creasing. It has a metallic like finish with a slight shimmer without big chunks of sparkles. It comes in 251 Faded Line (light lime), 253 Emerald (dark green), 273 Violet (modern purple) and 275 Lavender (gentle lilac) and retails for $8 for 0.8g.
Please note, you're shadow will not be crumbly like mine, mine got damaged in the mail.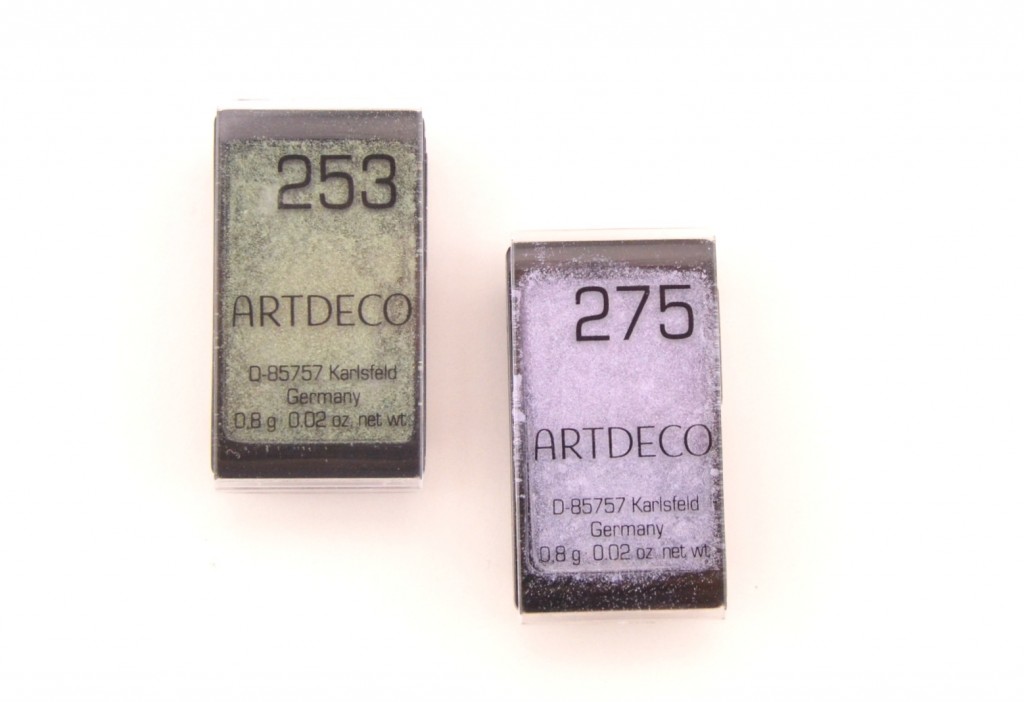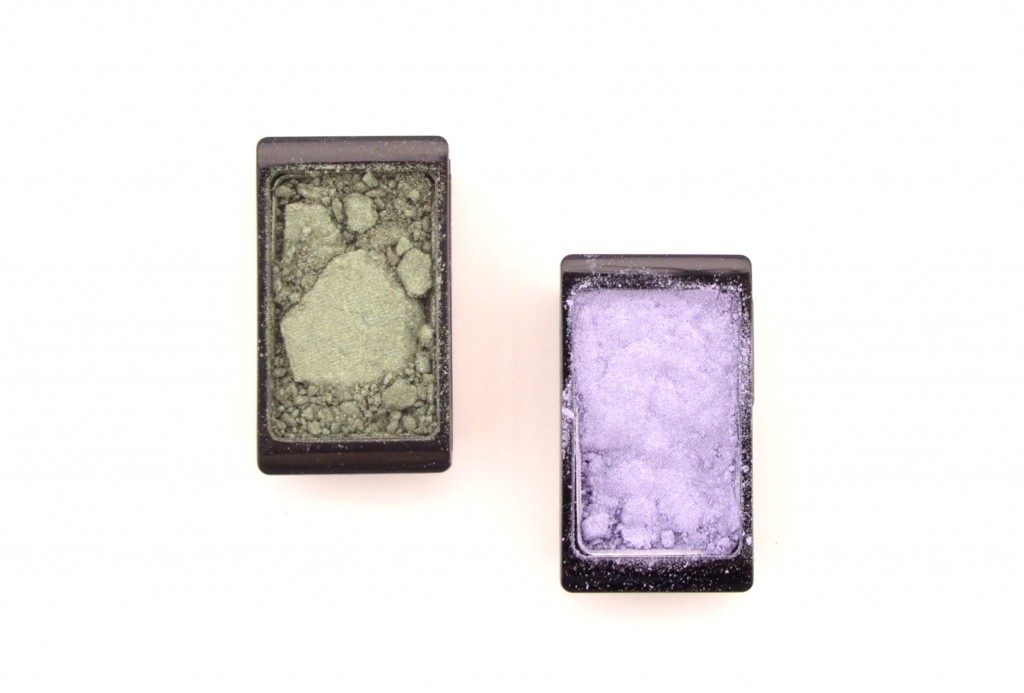 ARTDECO Single Eyeshadow in 253 Emerald and 275 Lavender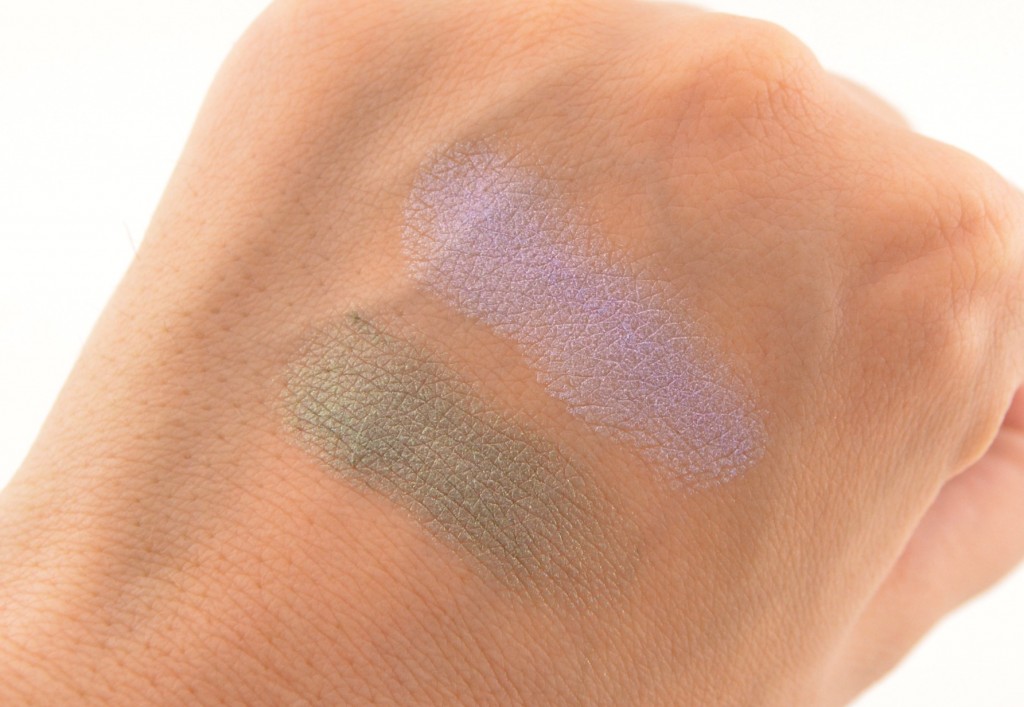 ARTDECO Lip Brilliance Lip Gloss features an active ingredient complex made up of encapsulated collagen and hyaluronic acid that gives firmness and tightness to the lip's skin, while boosting collagen for more voluminous and fuller lips. It glides onto the lips with ease, is extremely buildable and highly pigmented. It looks wonderful on its own and equally as beautiful paired over your favourite lipstick for a little extra shine. It stays put without bleeding into fine lines, has somewhat of a sticky texture, but because of this, it wears for a solid 3 to 4 hours before fading. It gives an ultra-high gloss shine that makes lips appear fuller and plumper. It has a sweet, strawberry, vanilla scent that reminds me of yummy cupcakes. It comes in 08 Brilliant Lip and 59 Brilliant Kiss and retails for $19.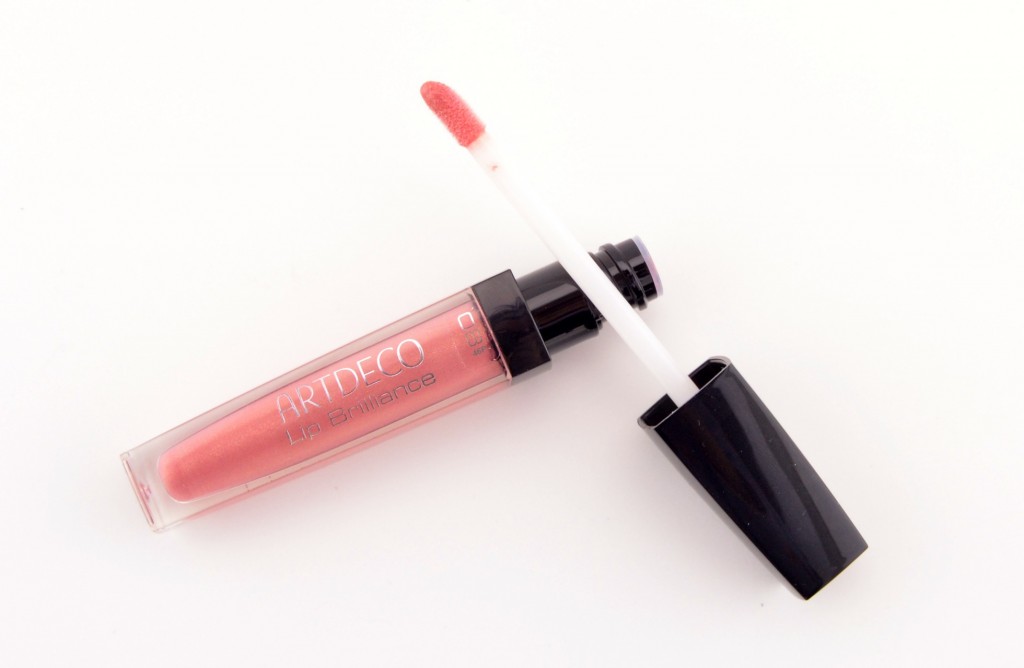 ARTDECO Soft Lip Liner has a rich and creamy texture that glides onto the lips almost effortlessly, to assure simple and precise application. It features a long wearing, waterproof formula that after drying, is wipe-resistant and helps prevent lipstick from bleeding. It's highly pigmented and delivers intense colour payoff in one easy swipe. To provide long lasting colour payoff from your lipstick, draw a thin line along the edge of your lips and work your way inwards before applying your favourite lipstick.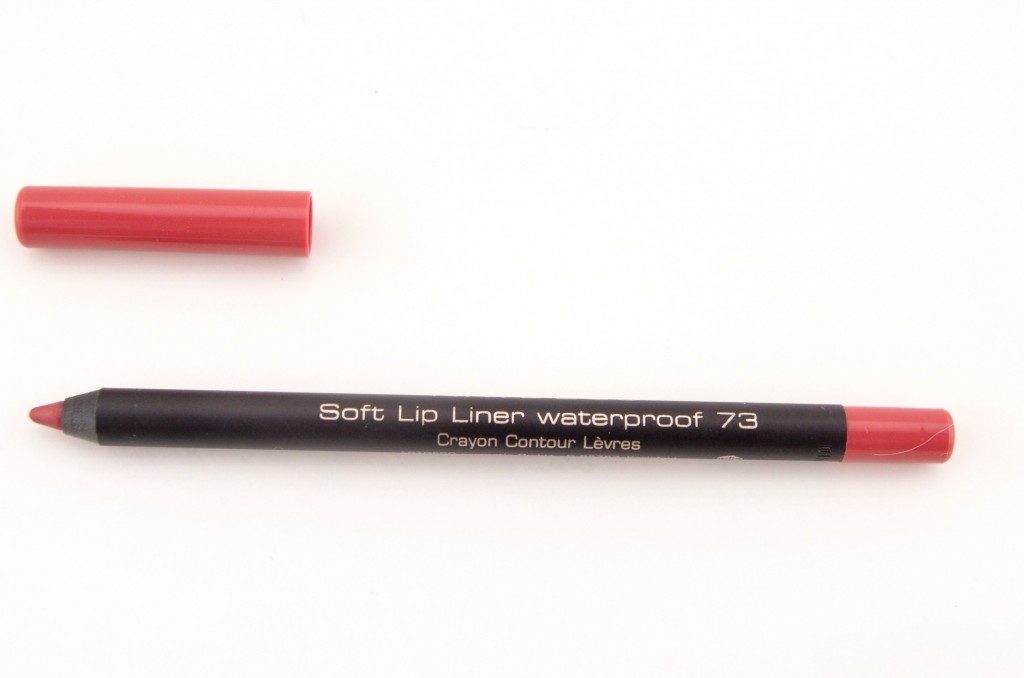 ARTDECO Lip Brilliance Lip Gloss in 08 Brilliant Lip and ARTDECO Soft Lip Liner in 73 Deep Love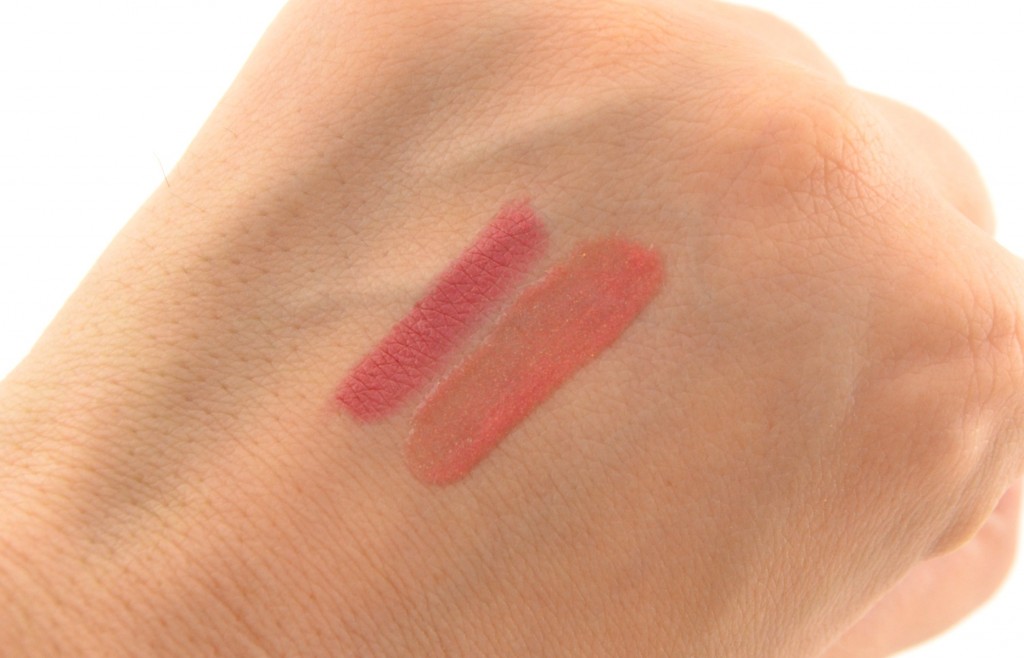 ARTDECO Ceramic Nail Lacquer has a thick and creamy formula that features ceramic particles, patented plasticizer and polymere to give it the ultimate consistency that's easy to apply. The flat, nylon fiber brush is just wide enough to cover each nail in 2 strokes without being streaky, and with full opacity in only 2 coats. It dries within minutes and last 3 to 4 days before chipping or seeing any wear. It comes in 233 Emerald Mirror (green-blue), 246 Dark Violet (vivid violet), 247 My Love (rose tone with gold) and 273 Gentle Touch (apricot with gold pearl) and retails for $12.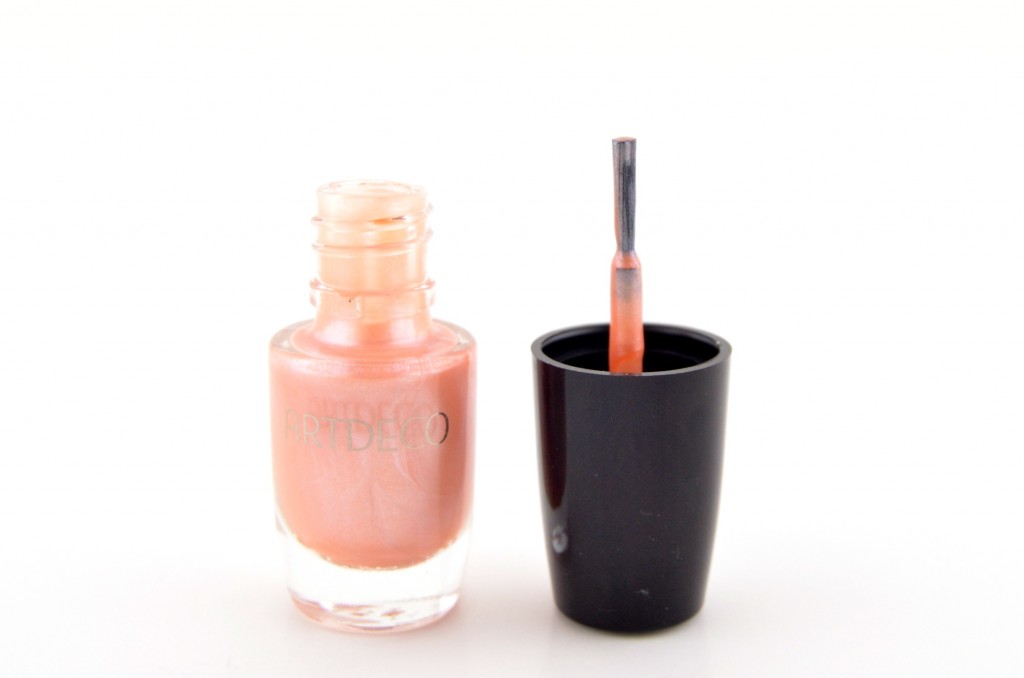 Be sure to check out the rest of the ARTDECO Love is in the Air collection at the local Shoppers Drug Mart this month!