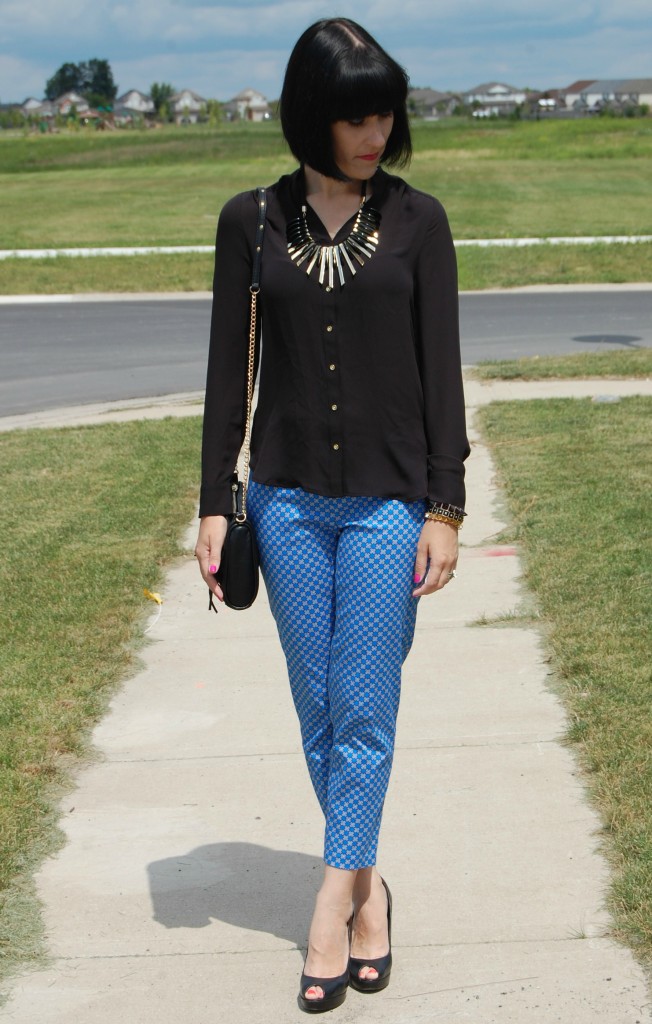 Being a Purseaholic and owning my own business selling designer handbags, you can say I probably have too many, if there is such a thing? When I'm not keeping handbags from my own business, I do tend to invest in a good quality, designer handbag from time to time. I feel that since I use them at least once a week and tend to keep my purses longer than I do clothing, I can justify spending the money on them.
I just invested in a new teal Rebecca Minkoff purse that now has a new home in my collection that I'll love for years to come, and although I adore it and was thinking about getting the black version, I just couldn't bring myself to spend another $200+ on it.
I'm not a fan of those knockoff Chanel and Coach purses, nothing special to them and everyone knows their fake; I suggest either saving up for one or buy another style that you can afford, now that being said, when I saw this "inspired" Rebecca Minkoff purse at Smart Set, I knew I had to have it. It's not claiming to be a Rebecca Minkoff, no fake labels or logos saying it is one, just similar in style and for $29, how can you go wrong?
What do we think about fake purses?
Top- Smart Set- $35- in stores now
Necklace- c/o- Cocoa Jewelry
Purse- Smart Set- $29- in stores now
Bracelet- Aldo (set of 2)- $15- July 2013
Bracelets- c/o Smart Set
Pants- Smart Set- $45- May 2013
Shoes- Aldo- $80