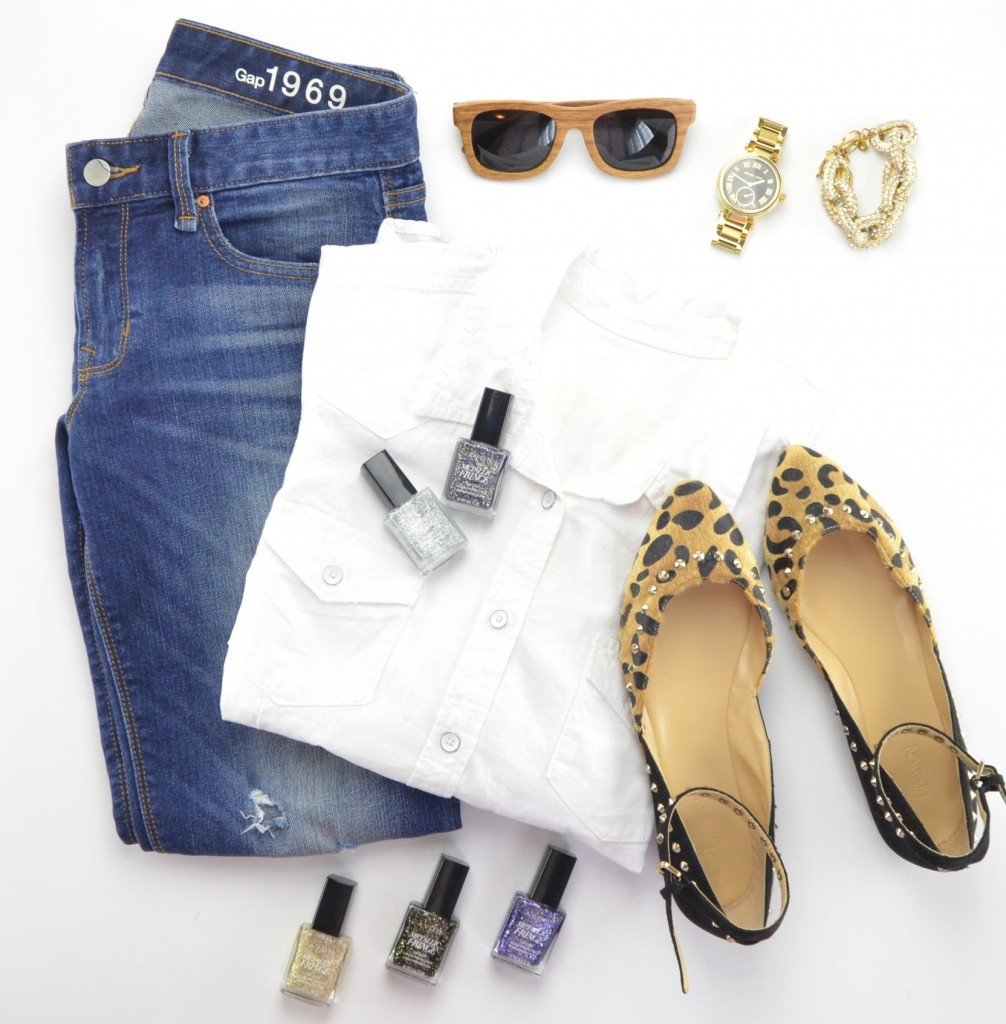 Summerize your nails with metallic fringe
The fringe look is huge in fashion right now, anything from clothing to footwear and accessories and now it's making an appearance in your manicures. The new Avon Metallic Fringe Top Coat will give you the fringe trend benefits, but for your nails. These shimmery metallic fringe polishes are perfect on their own, but can also be layered over your favourite nail polish shade to create endless amounts of looks. It comes in a clear base with shredded metallic glitters throughout. By applying a thin coat, you'll still be able to see the nailbed or colour beneath or apply two or three coats for a more full coverage look. The option is totally up to you, just have fun with it.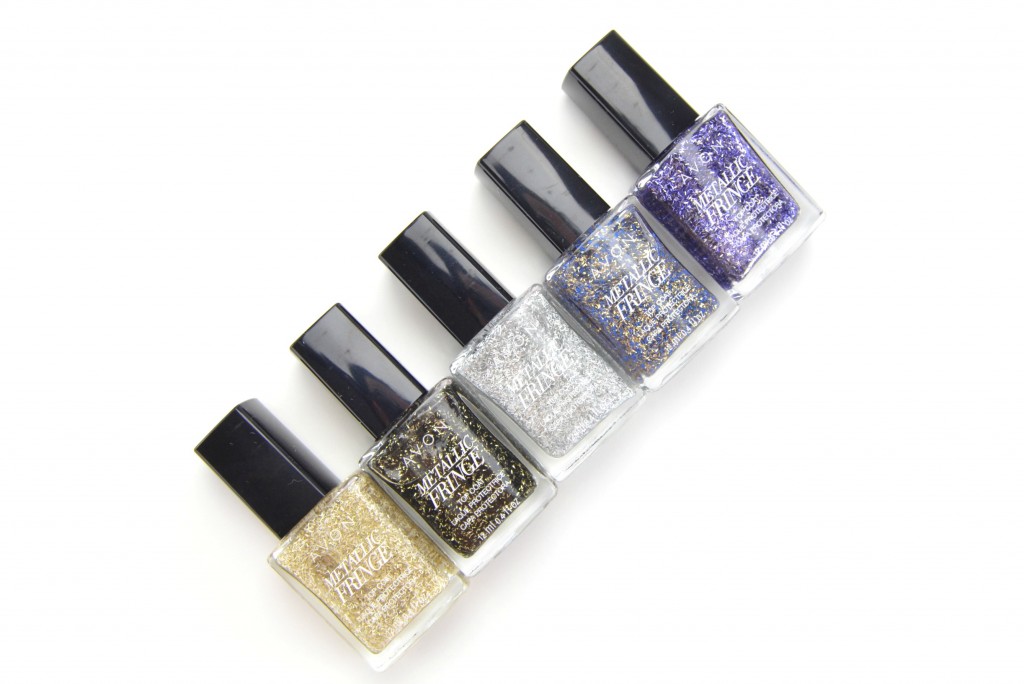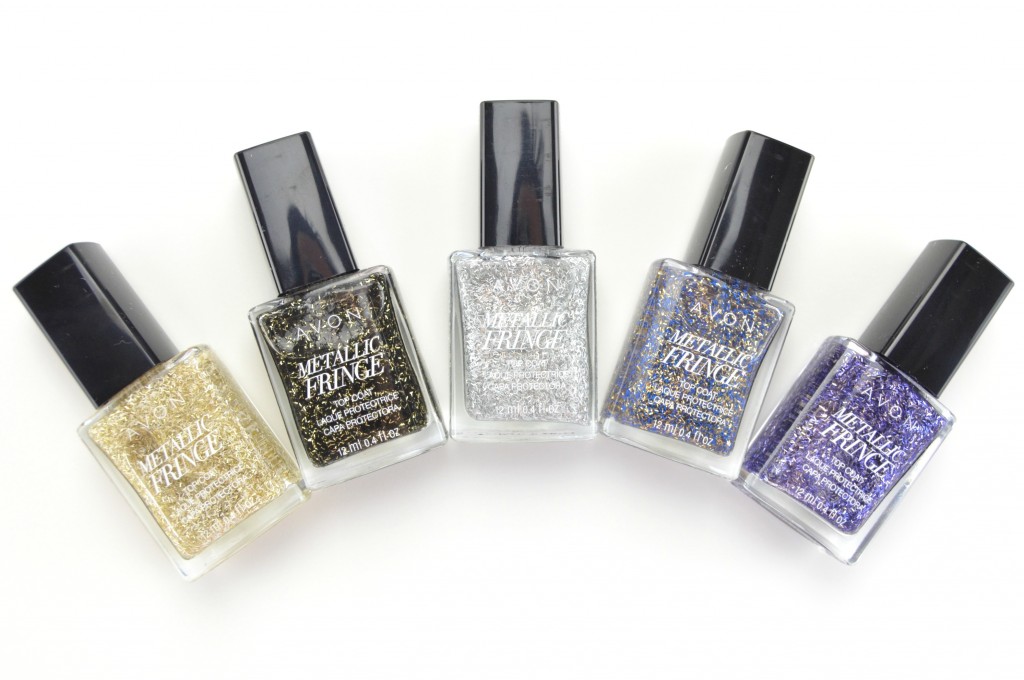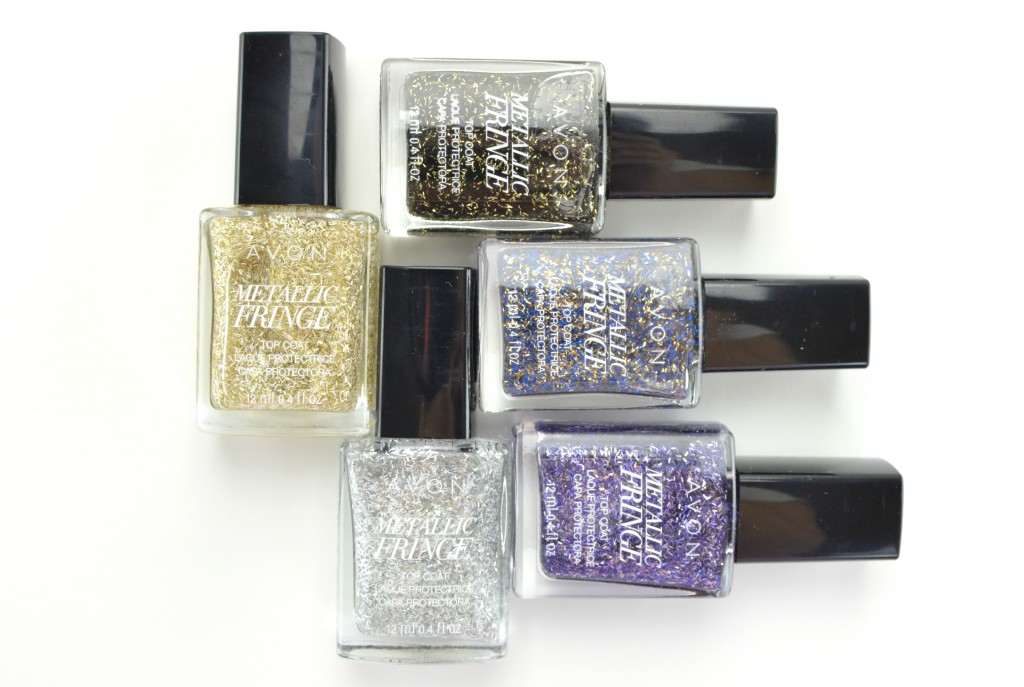 I'm still trying to decide if I love or hate this look. It's definitely a fun and unique kind of look, something I'm not used to wearing. I think if you did an accent nail, or even two nails, or if you absolutely love glitter nail polishes, this would be a fun and different look to try. I also think it would be fun to place at the tip of the nail to add a little 3 dimensional look to your mani. I've also seen it built up where you can't even see the polish or nailbed under neither, this would provide an impactful and more dramatic effect. The only downside, it's a pain to take off. It was even more difficult to remove than traditional glitter polish, you'd be better off applying a peel off base coat for easy removal.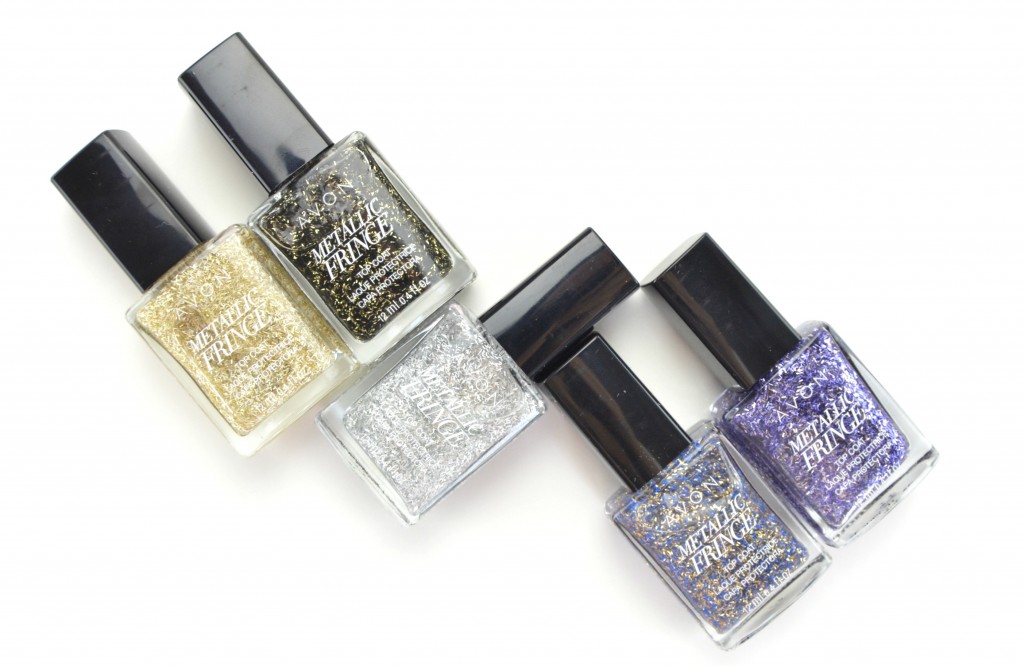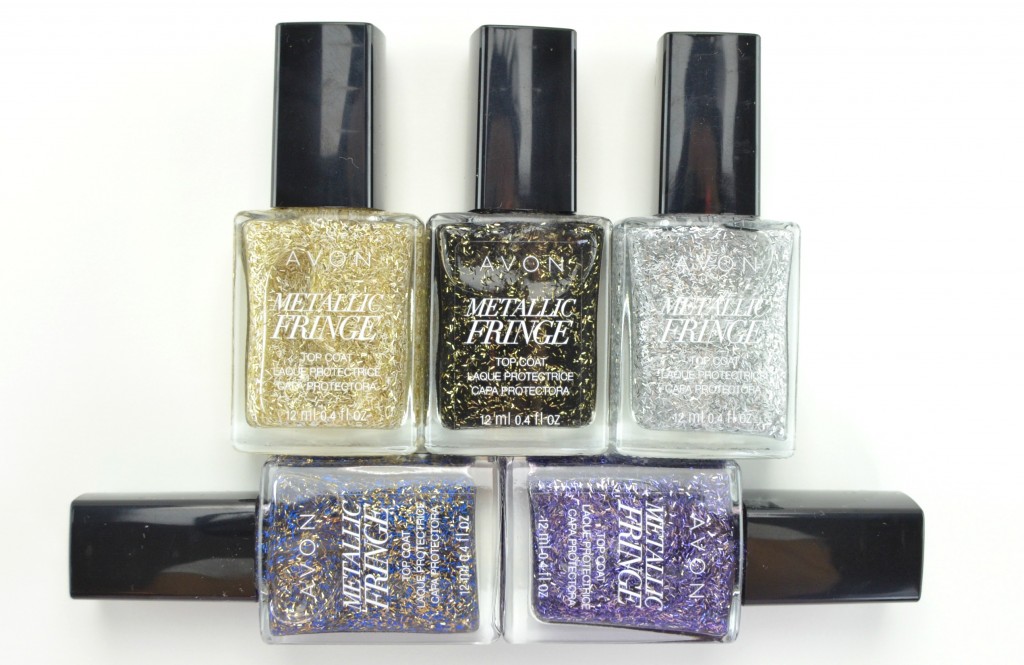 It comes in 5 new shades, Fringed and Flayed (gold), Fringed Effect (black), Frayed Edges (Silver), Jacquard Metal (blue and gold) and Tasseled Trim (blue) and retails for $8 each.