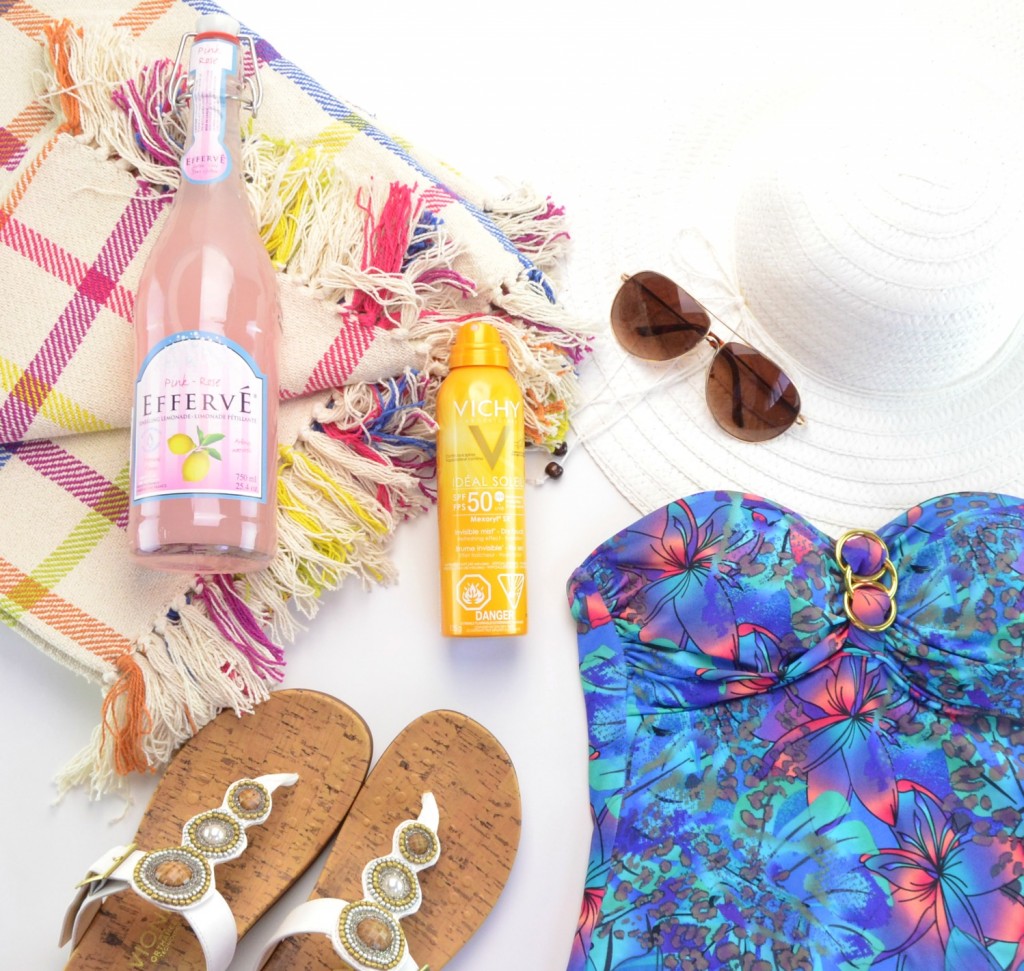 Continuous spray sunscreen
We all know the importance of sunscreen, so I won't even go into the benefits of wearing it, but I have to make note that the Vichy Ideal Soleil is probably my favourite line. Not only does each product protect me from the harmful effects of the sun, but it absorbs quickly, is lightweight and leaves absolutely no white residue. This summer Vichy has reformulated their Capital Soleil collection and features a new product, the Vichy Ideal Soleil Invisible Mist SPF 50. It helps to protect against all UV rays, is quick drying, light in texture, no white cast and comes with a hydrating, soothing and mattifying formula. With the launch of this new Ideal Soleil Invisible Mist SPF 50, Vichy just made it that much easier to find the right product that fits your desired skin type and preference. The already existing collection features an array of extensive sun care products in a variety of textures and formulations.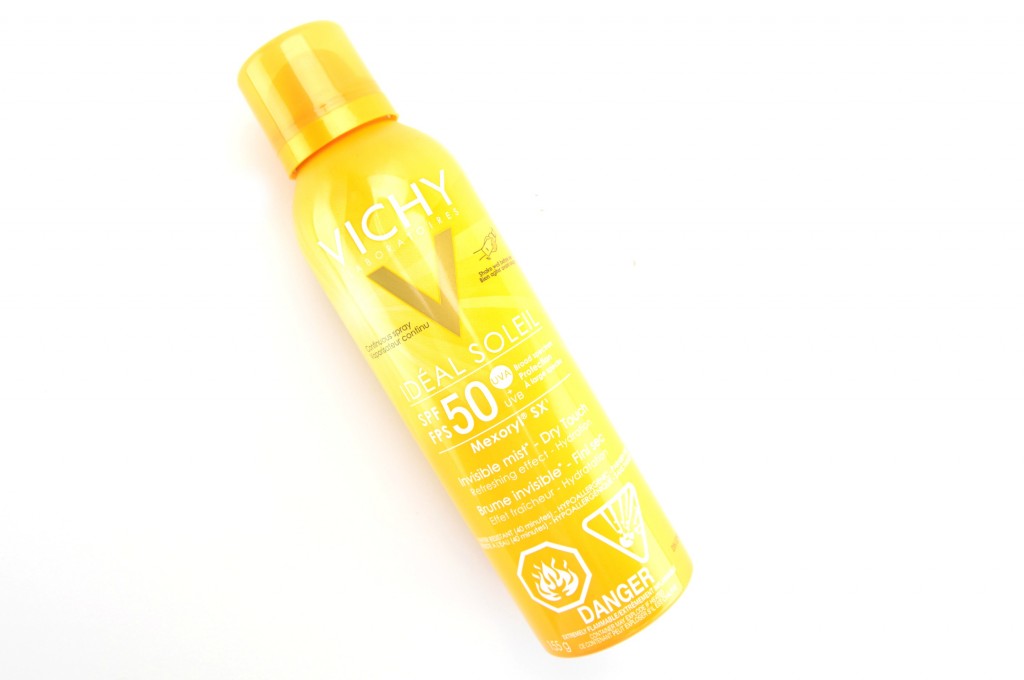 Vichy Ideal Soleil Invisible Mist SPF 50 is an invisible mist that provides a quick application possible with immediate UV protection. It's suitable for all skin types, even those with sensitive skin as it does not irritate the skin or cause breakouts. Its continuous spray format is incredibly easy to use, just spray and go. It leaves the skin dry to the touch within seconds, so you're able to get dressed and on with your day. It's also perfect for touch-ups on the go, since we should be applying our sunblock every few hours. It goes undetected on the skin, yet leaves skin feeling highly hydrated thanks to its Vichy's Thermal Spa Water formula. You never have to worry about a white or greasy residue, nor do you have the fear of it running down your body if you get wet or sweaty. It has a light, not too overpowering sunscreen scent that goes almost undetected once applied.

I don't know about you, but I hate to reapply my sunscreen lotion throughout the day. It takes too long, it's too messy and seems to take forever to absorb, the new Vichy Ideal Soleil Invisible Mist SPF 50 takes a mere few seconds to apply. Spray each arm for 3 seconds, each leg for 7 seconds, front part of your body for 4 seconds and your back for another 4 seconds. If you're applying on your face, I suggest spraying it onto your hands and then patting it on the face. Although it does come with a hefty price tag, retailing for $31.95, the convenience makes it totally worth it.