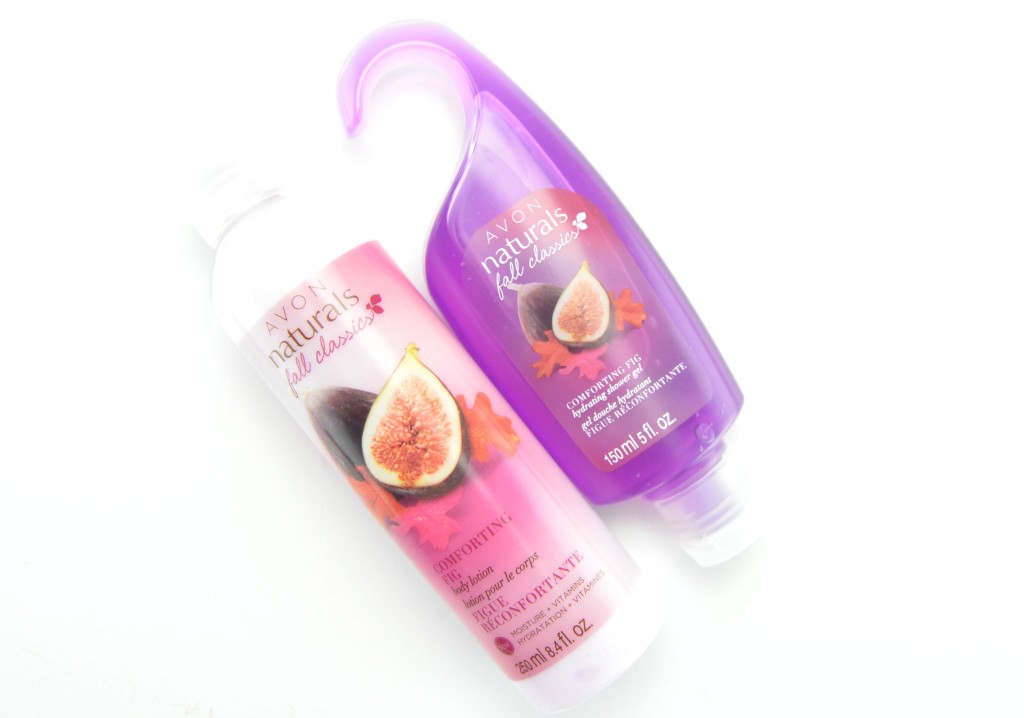 Autumn Comfort
I know we're in the dead of summer, but there's something comforting about taking a nice hot bath with rich, creamy scents. No matter how hot and humid it is out, I still enjoy a nice relaxing bath after a busy and stressful day. As much as I love sweet and fruity scents, I have a special place in my heart for warm and rich scents. This season, Avon is introducing a new Limited Edition Comforting Fig Bath And Body Collection featuring comforting autumn notes of sweet figs, juicy plums and warm Amber.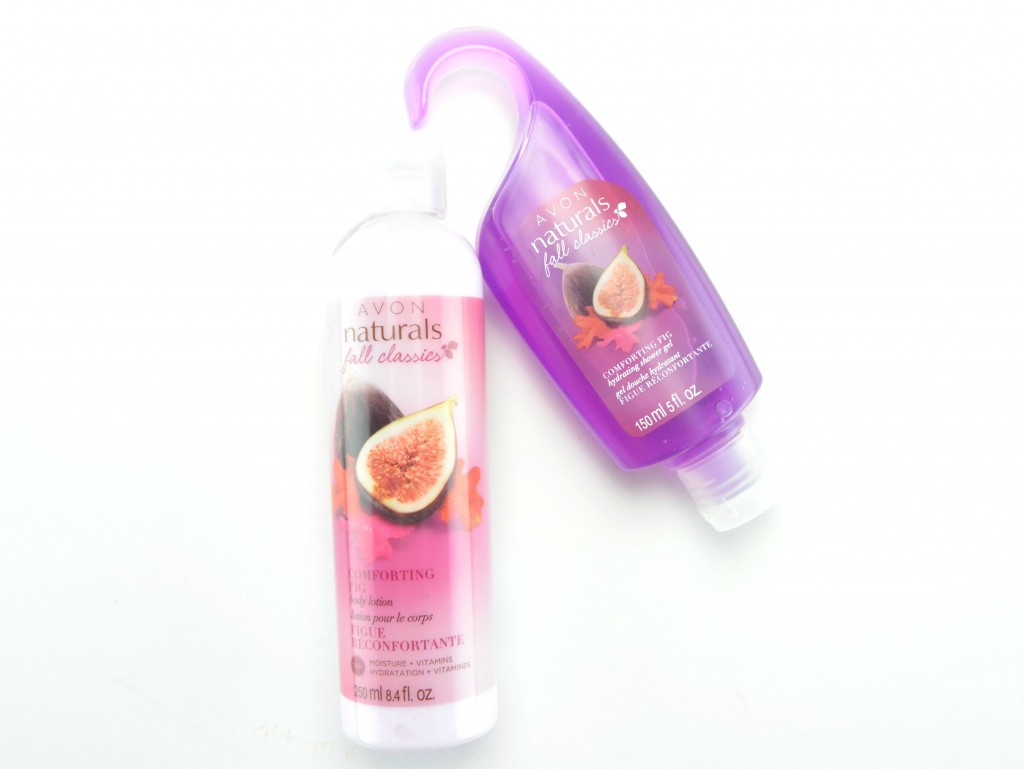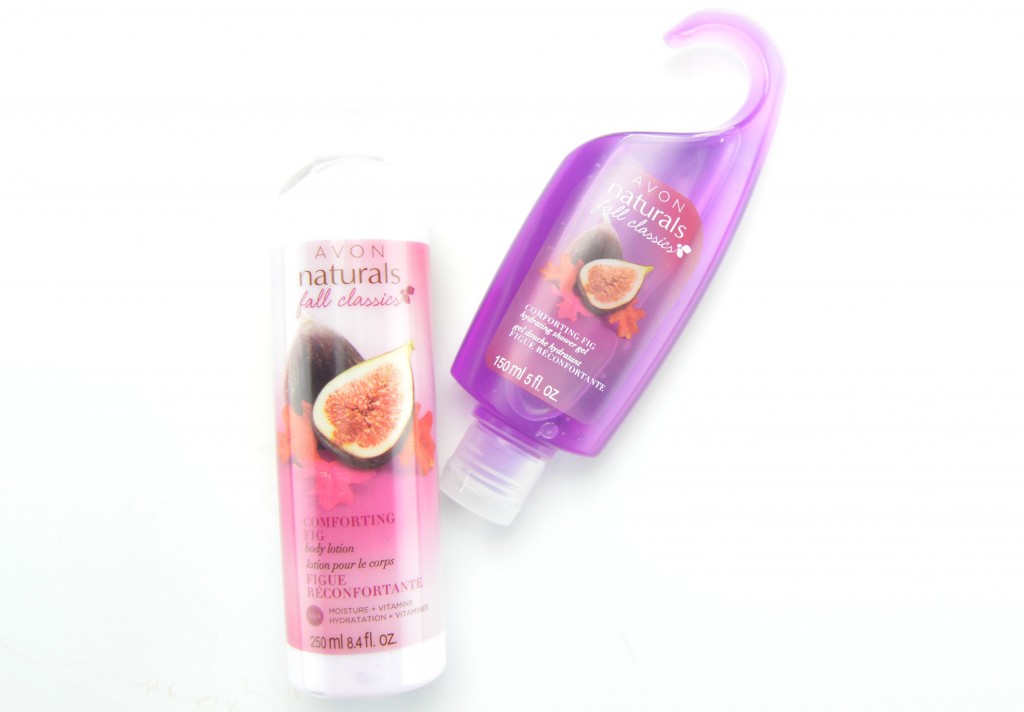 Avon Natural Comforting Fig Shower Gel comes in a handy hook style bottle, so you can easily hang it from your shower or bathtub for easy accessibility. It comes with the same incredible silky, almost gel-like texture that you've come to love from the Natural Collection. Although it does a wonderful job at cleansing the body, it washes clean away without any greasy or oily residue left behind. It provides a decent amount of lather with enough moisture to leave your skin feeling soft, smooth and replenished. It doesn't feel tight, dry or dehydrated, but you're going to want to apply a body lotion or oil after drying off. Its rich aroma leaves you feeling calm and relaxed, which might be best suited for evening use? It retails for $6 for 150ml.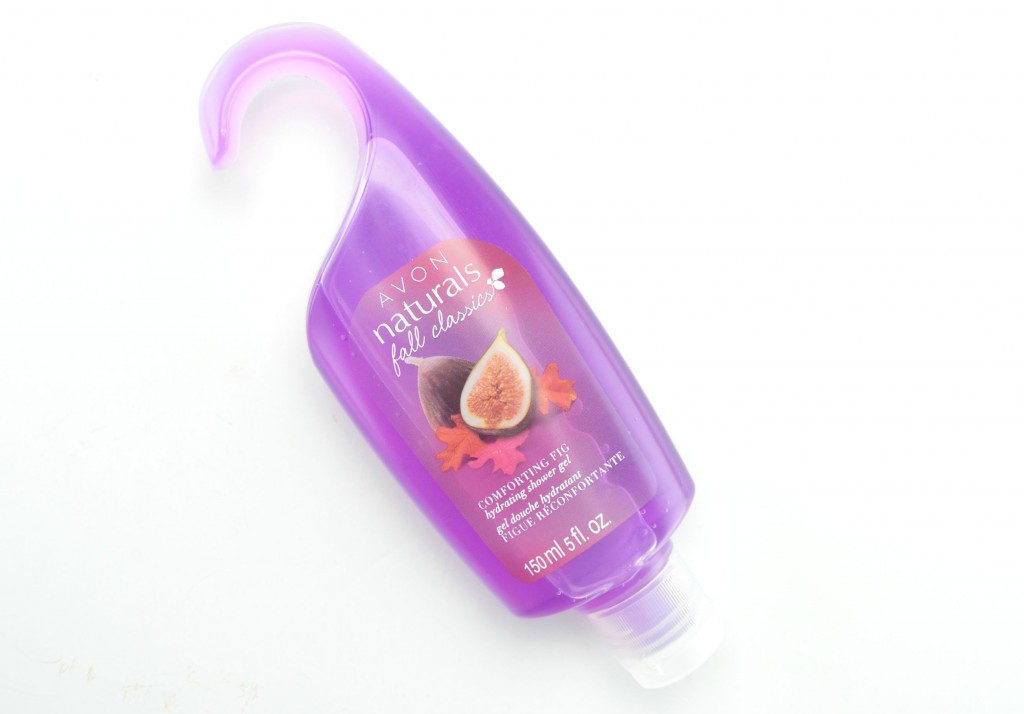 Avon Natural Comforting Fig Body Lotion is an extremely rich and creamy body cream that might be best suited for the cooler months? Although it isn't too heavy or thick, it has a fairly intense hydrating formula thanks to its shea butter and vitamin E and C formula. It applies evenly and smoothly and penetrates deep down into the skin for all day moisture. It does take a few minutes to fully absorb, but it doesn't leave behind an oily, sticky or greasy residue. It provides the skin with the hydration it needs for a healthier, smoother, softer and velvety finish. Again, it has the same rich and comforting fragrance as the body wash that's going to be perfect for Fall. It retails for $8 for 250ml.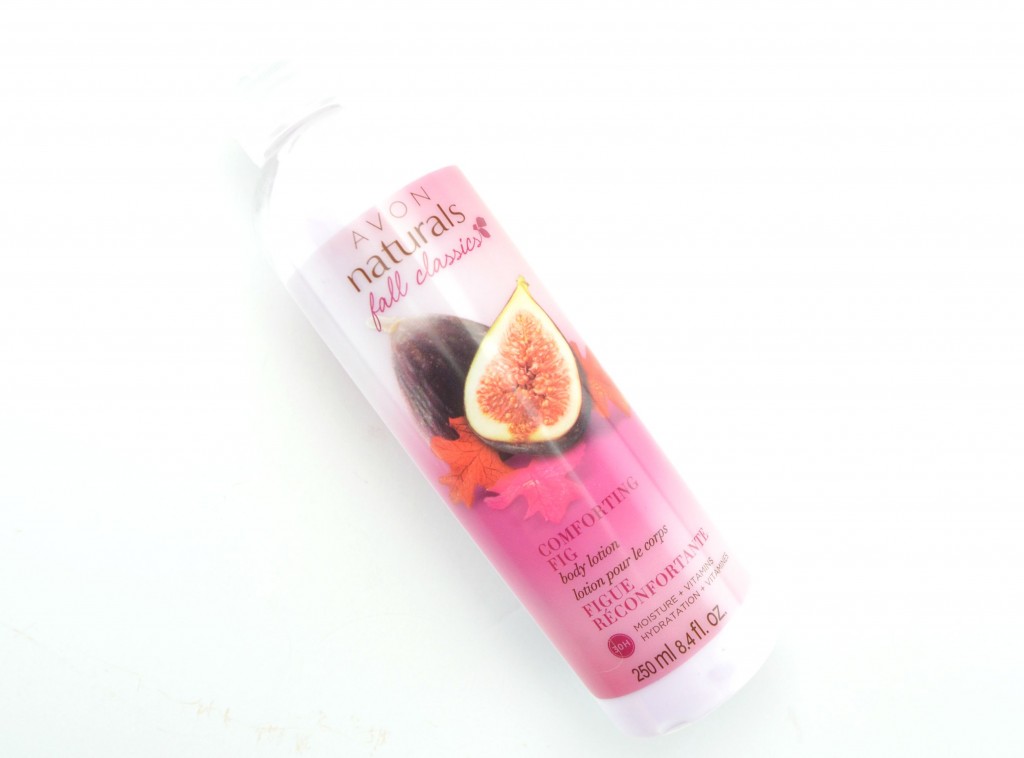 Also in the collection is Avon Natural Comforting Fig Body Spray and Bubble Delight Bubble Bath coming to you next month.