Intense, Strong and Bold
Azzaro intensifies his fragrance collection this season with new high quality and extremely powerful ingredients in two new intense, strong and potent perfumes. Azzaro Chrome Intense and Azzaro Pour Homme Intense add a fun new twist on the originals and will quickly become a new favourite. Both are available at Shoppers Drug Mart (as a limited edition), Hudson's Bay, Sears and Jean Coutu.
Azzaro Chrome Intense reveals it slightly darker, richer side than the first version released back in 1996, and becomes more vibrant, textured and woody. Its fresh aquatic woody signature is perfectly blended with spicy-woody accents to give way to a fresh new spicy woody accord of fusing, explosive freshness that's paired with an intense trail. It still celebrates the values of multi-generational by paying tribute to the unfailing bond between a father and son, but returns in a new and contemporary feel. It's more intense than ever and promises an even stronger and more unique moment.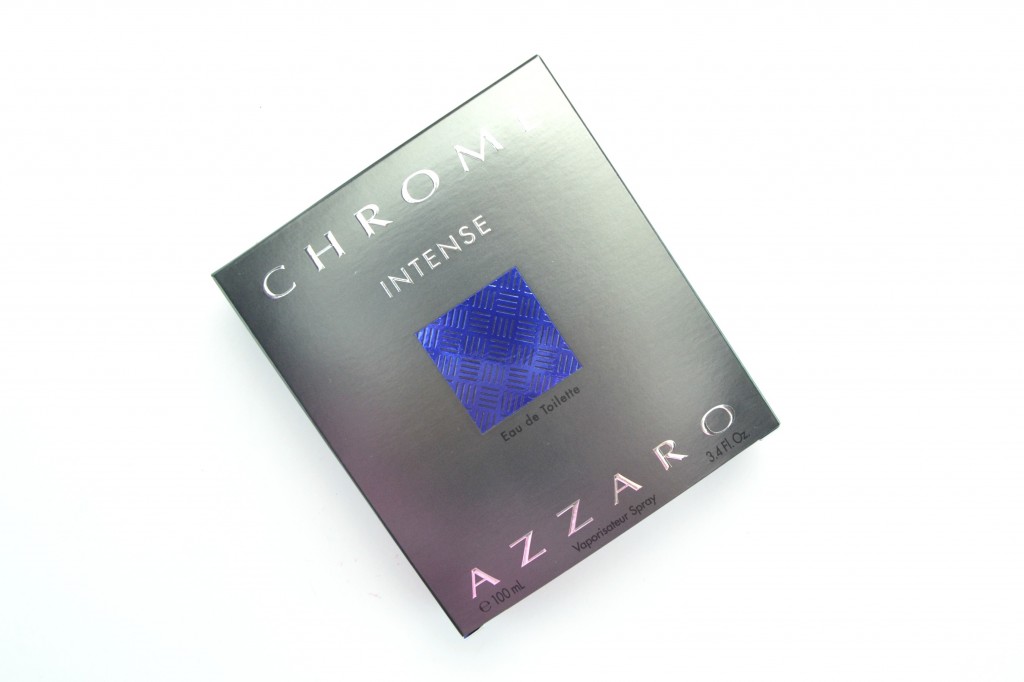 Azzaro Chrome Intense comes in a reinterpreted bottle that resembles the materials evoked by its name and the fragrance found within is slightly bluer, darker and more intense. The bottle itself features a metallic effect with herringbone motif that's reminiscent of the chrome crosses inside the bottle. It opens with a lightness and citrusy union of bergamot and grapefruit, mingled with transparent musk, creating sparkling chords embellished with tart ginger and hedione molecule. The heart develops notes of ozone, jasmine water and lichen, while the base is created of precious wood, mate, amber and musk.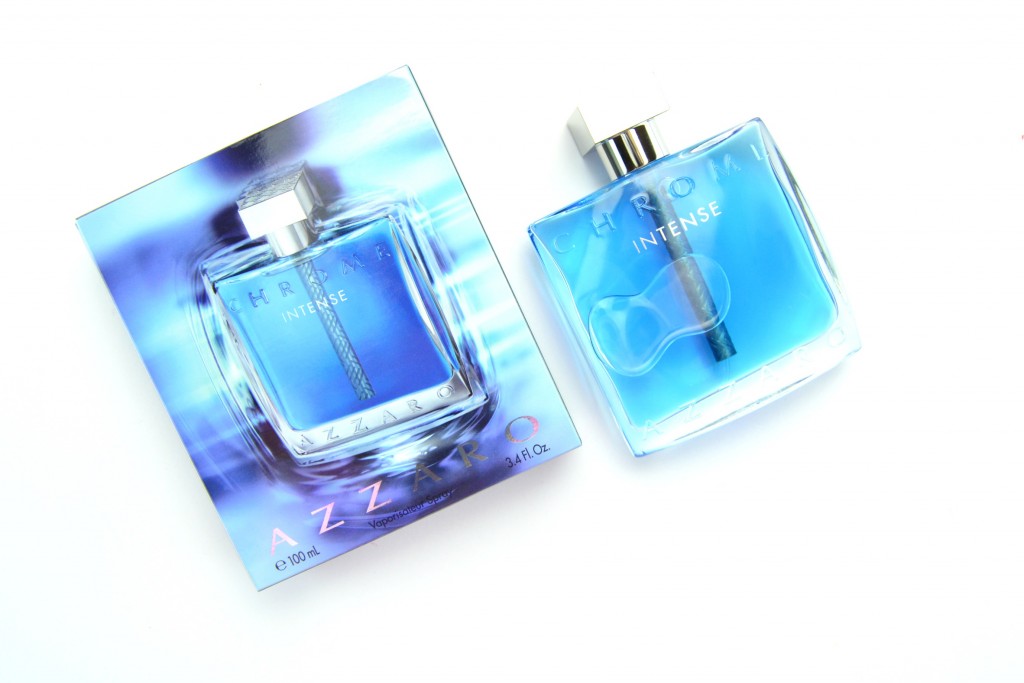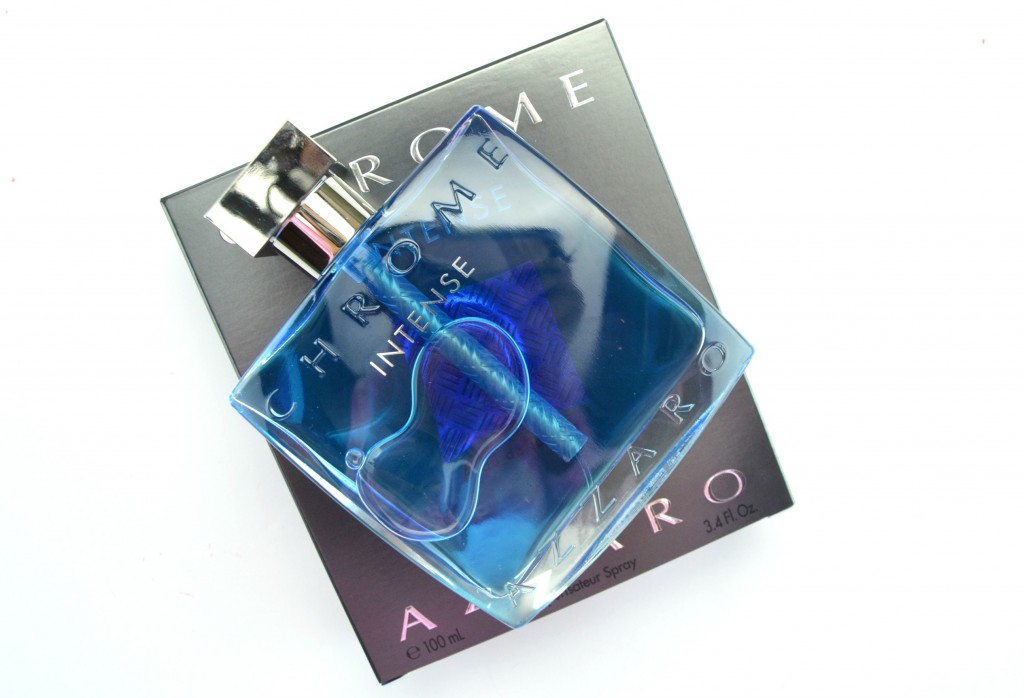 The original Azzaro Chrome is one fragrance Derek has smelt time and time again, yet has never managed to make its way into his scent library. The new Azzaro Chrome Intense, is exactly that… intense. Think the previous version, but amped up to the max. It starts off extremely fresh and inviting with noticeable notes of ginger and citrus. Once the fruity notes start to fade, within the hour, it's taken over by strong floral notes, while still managing to stay fresh and clean. It really does smell almost identical to the original, just more potent, richer and deeper. Since it is quite powerful, the performance is much stronger, meaning it lasts longer on the skin. It retails for $93 for 100ml.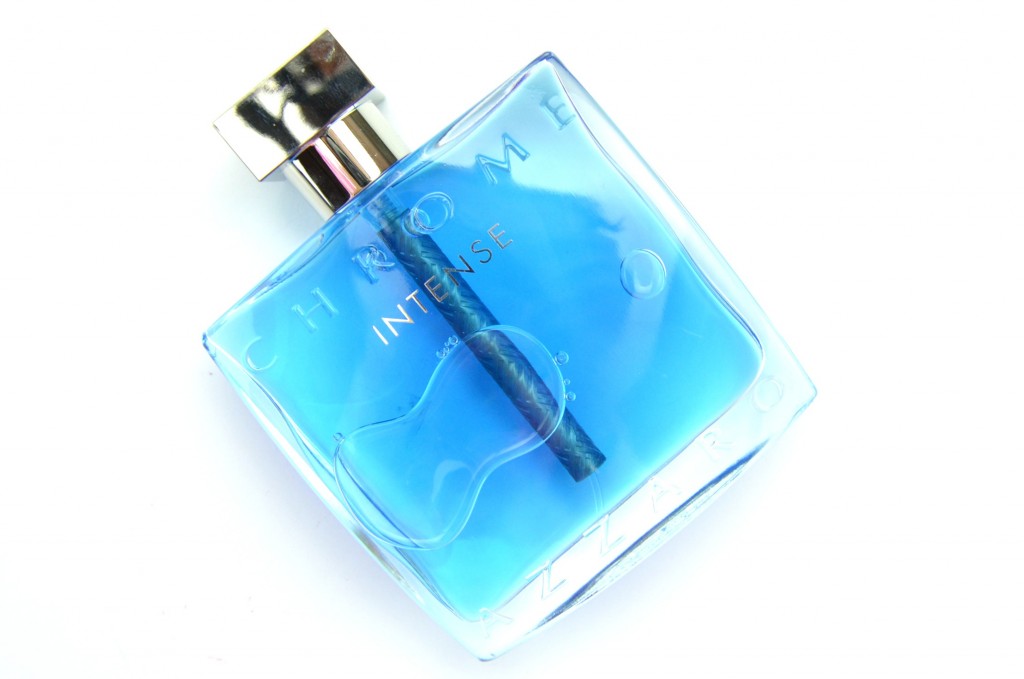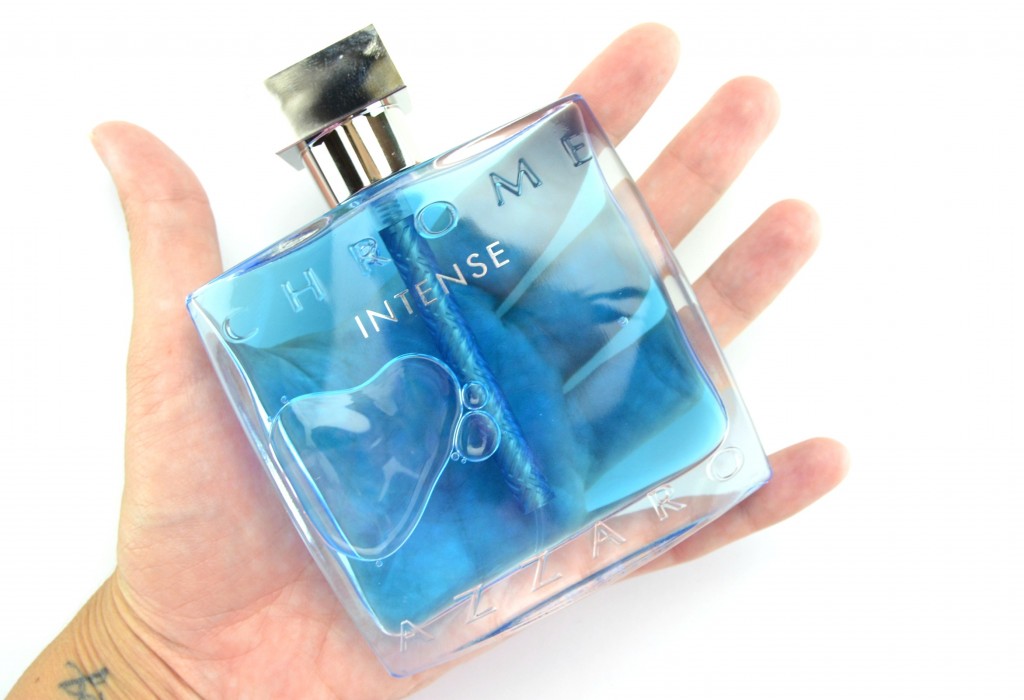 Azzaro Pour Homme Intense plays tribute to the original, iconic and seductive perfume which first launched in 1978 and quickly became a top-selling masculine fragrance around the world. The new version dives into the mysterious world of spirts and fine wines and centered around Amber coloured shades, intense cognac, polished wood, opaque smoke of cigar, soft warm life and raw materials. It's even more warm, sensual and magnetic than the original.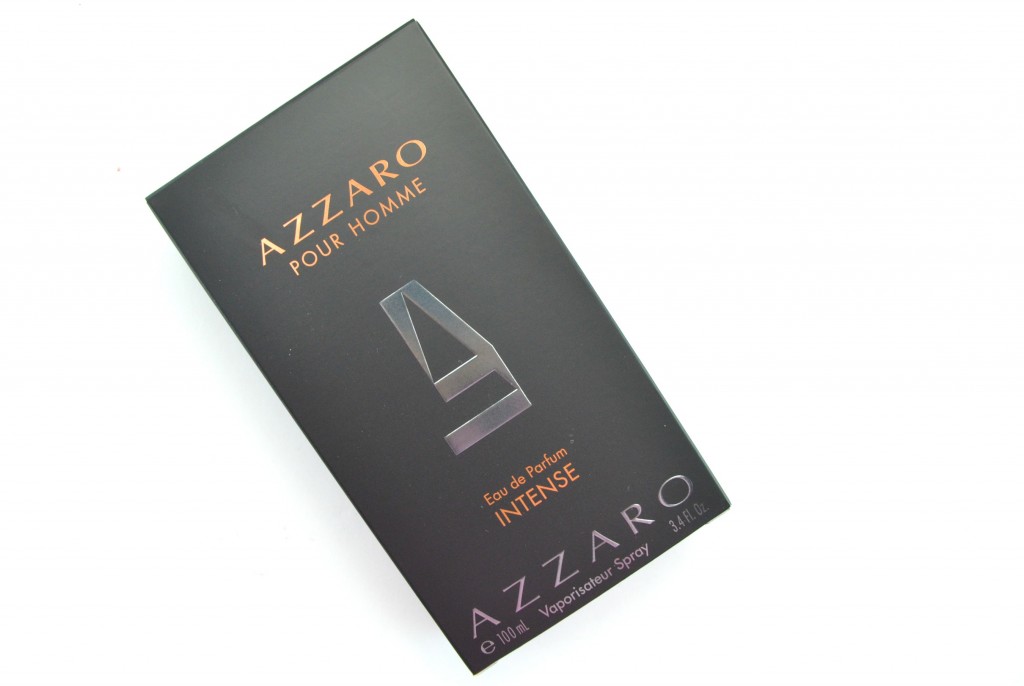 Azzaro Pour Homme Intense comes in a streamlined, iconic Azzaro bottle with dark liqueur-like tones and the Amber hues of the actually fragrance evokes the colour of the finest cognacs around. The cap is a matte black and reflects the universe of esthetes, superbly embodied by Azzaro. It opens with accords of cinnamon from Laos and initially gives it a warm woody, yet spicy scent. Vetiver from Haiti with its smoky, wet and dry, cool and warm characteristics offer one of the finest woody notes known to perfumery. Tonka bean from Venezuela and Amber form the base and is totally addictive and voluptuous.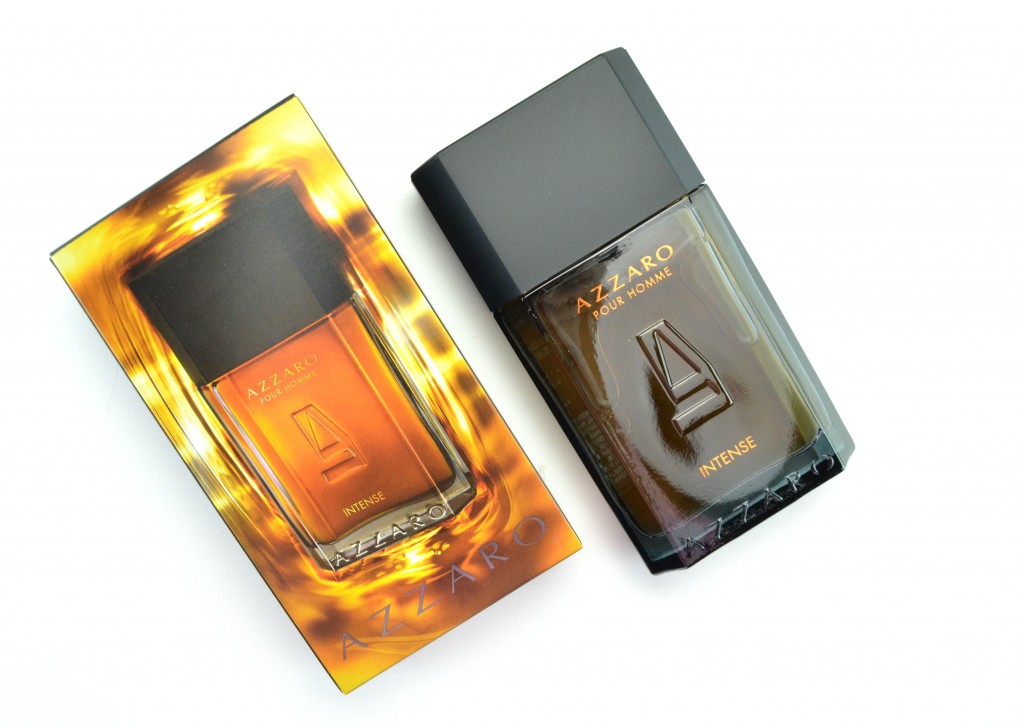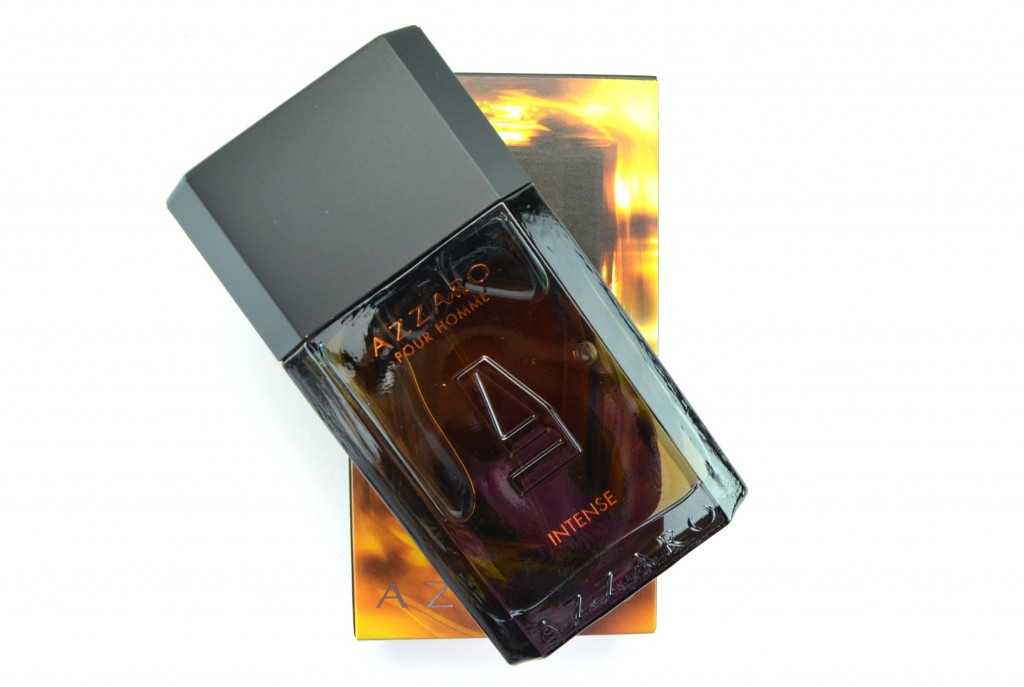 Azzaro Pour Homme Intense is the perfect fall and winter scent. A little woody, a little spicy and completely rich and warm. Derek has nothing to compare it to, since we haven't smelt the original ones, but if it's anything like the intense version, it's definitely worth checking out. It retails for $93 for 100ml.