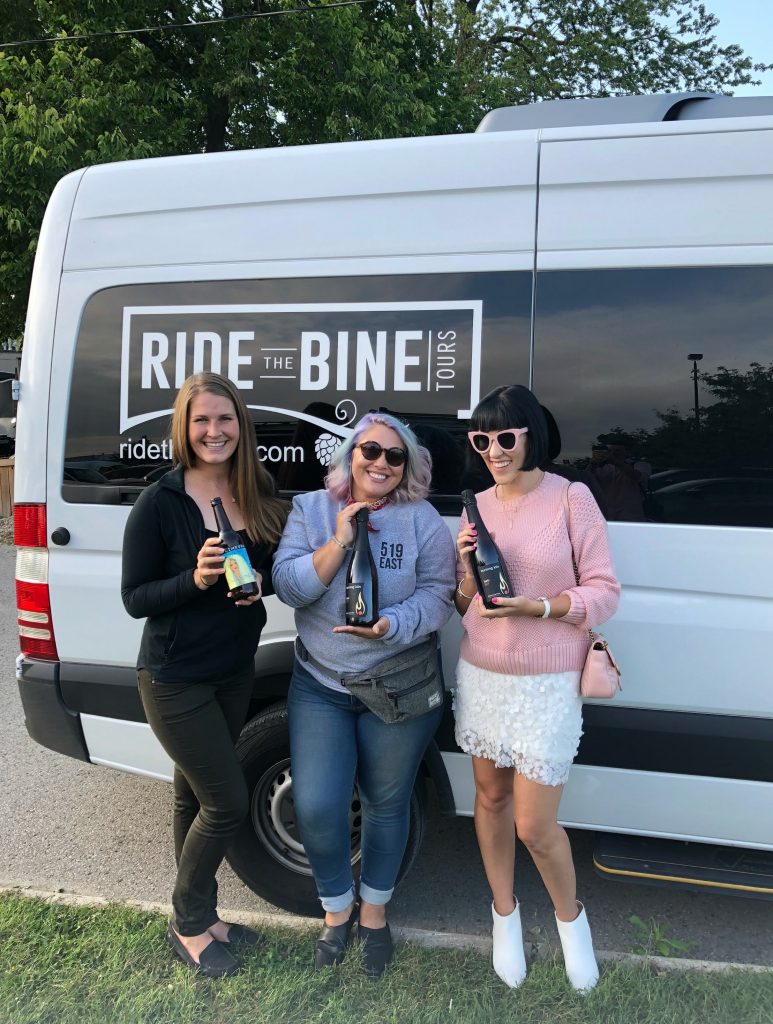 Coffee & Kombucha Tour
The coffee craze is going strong, and London, Ontario is filled with enough cafés to make even the most enthusiastic caffeine-connoisseur left feeling overwhelmed. You can literally find an espresso bar located at every corner of the city, which can leave you feeling dazed and confused on which one to try. If you're looking to find the best brews in town, join the Ride The Bine Coffee & Kombucha Tour. It has been carefully curated by owners, Amanda and Susan, who have both set out to bring people together, as well as educating their guests on where their food comes from.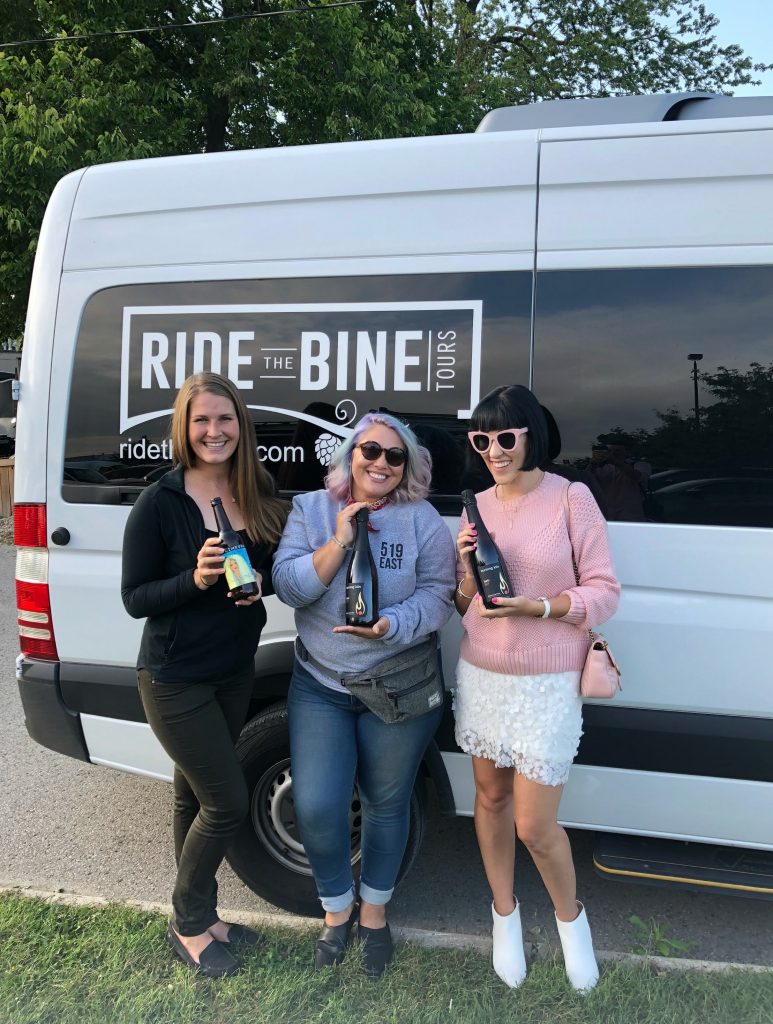 Get picked up in one of Ride The Bine's sweet Mercedes-Benz Buses and get ready for an adventure. This provides a safe and easy way to get to some of the chicest cafes in the London area, without actually having to drive from location to location. Your tour guide will not only provide you with the best experience, but you'll get dropped off, right in front of each location.
Our first stop was at Fire Roasted Coffee Company, with one of Canada's largest selection of whole bean coffees from around the world. They roast over 35 kinds of coffees, ensuring a little something for everyone. The brand offers single origins, along with a large selection of specialty blends, decaf and Fairtrade-certified varieties. They also offer vibrant teas, sweet drinks and delicious baked goods. Everything you need for the perfect morning pick-me-up. We visited the Old East Village location, but they also have a café located downtown and Wortley Village.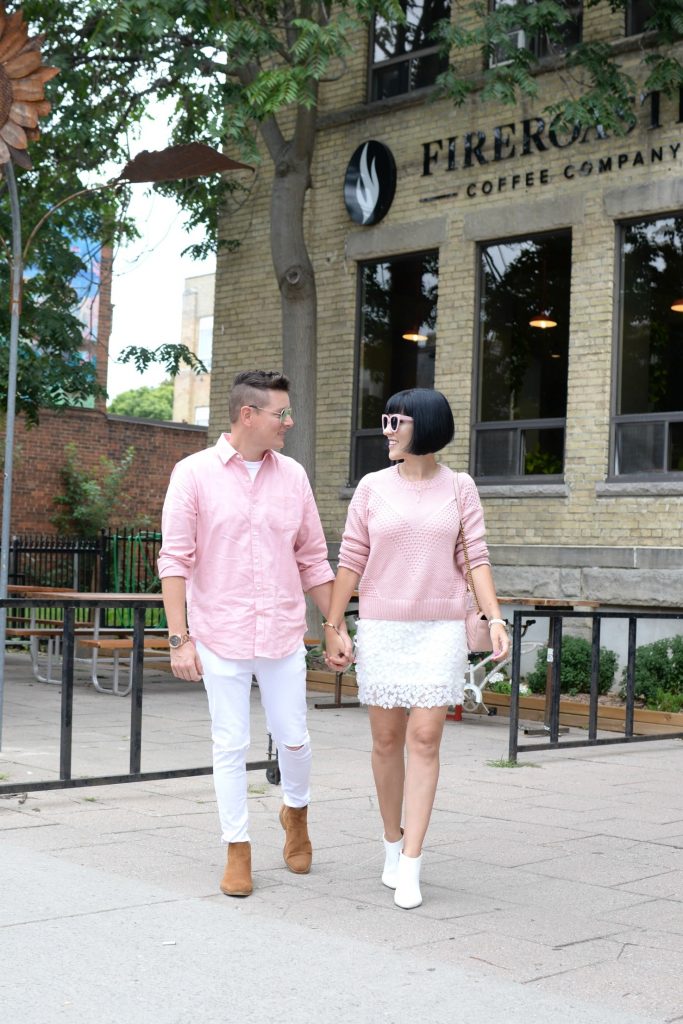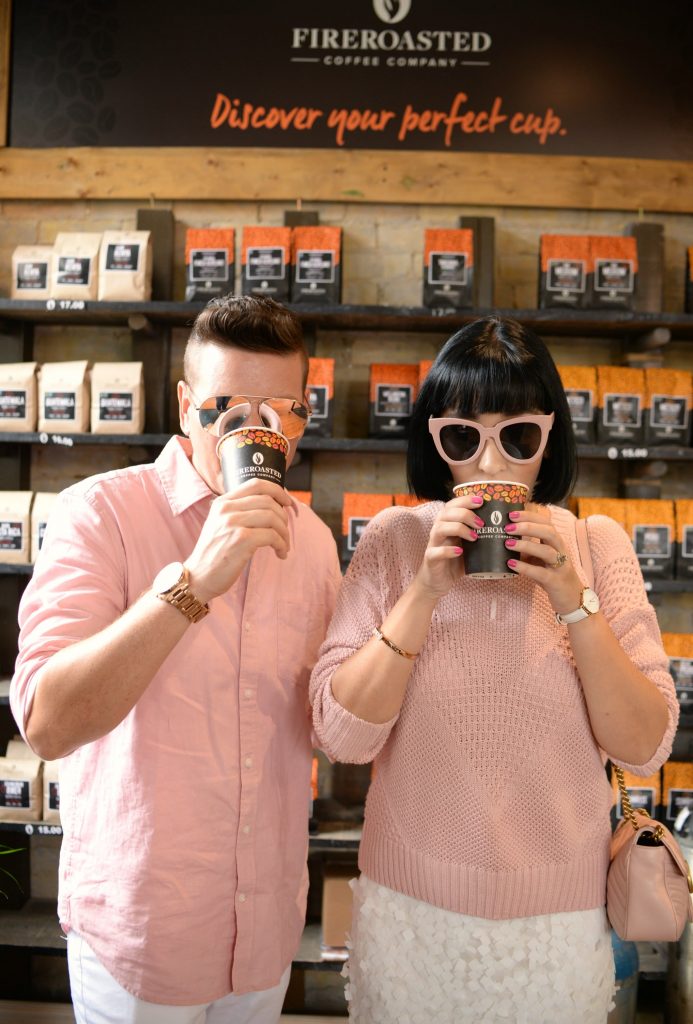 Margo & Tuffy has to be one of the cutest cafés in London and totally my aesthetic. The company was created to fulfill the need of fresh, healthy and gut-based options, and now is the spot locals go when they're looking for healthy alternatives on the go. Since most menu options are ready when you walk in the door, it's perfect for busy entrepreneurs to grab a quick bite, while knowing they are getting fresh ingredients. They offer a large variety of gluten-free, dairy-free, vegetarian and vegan options.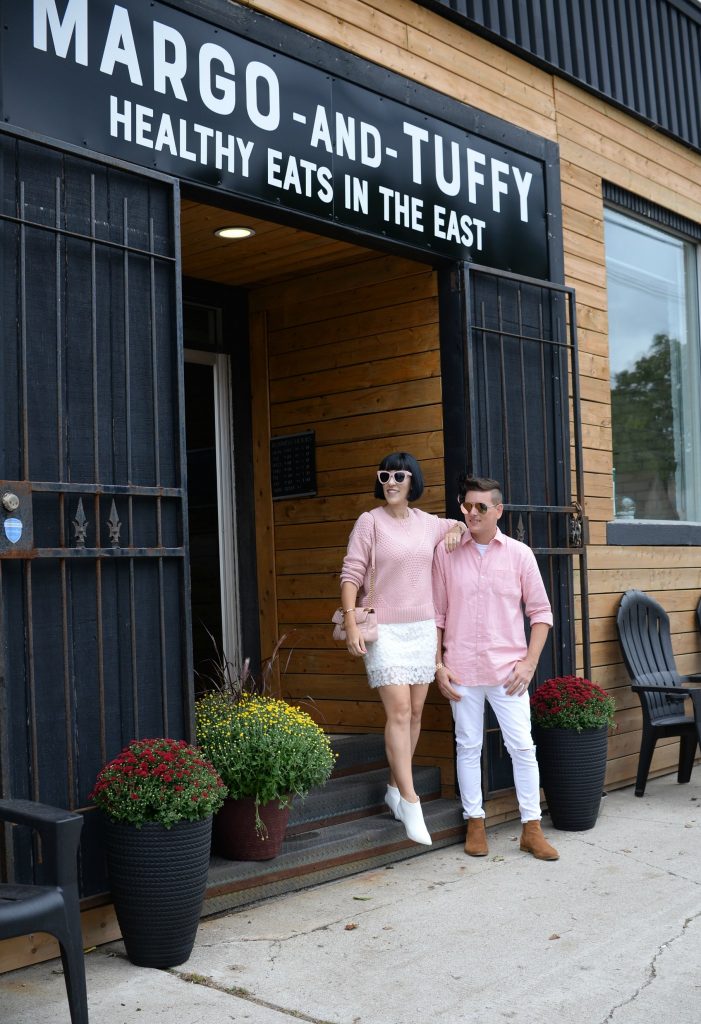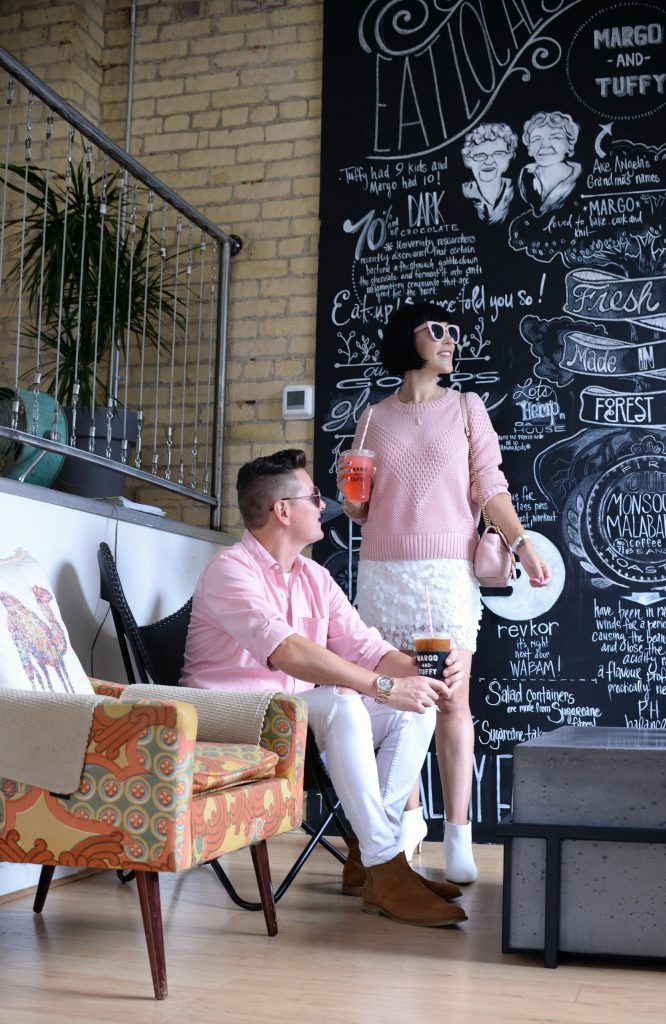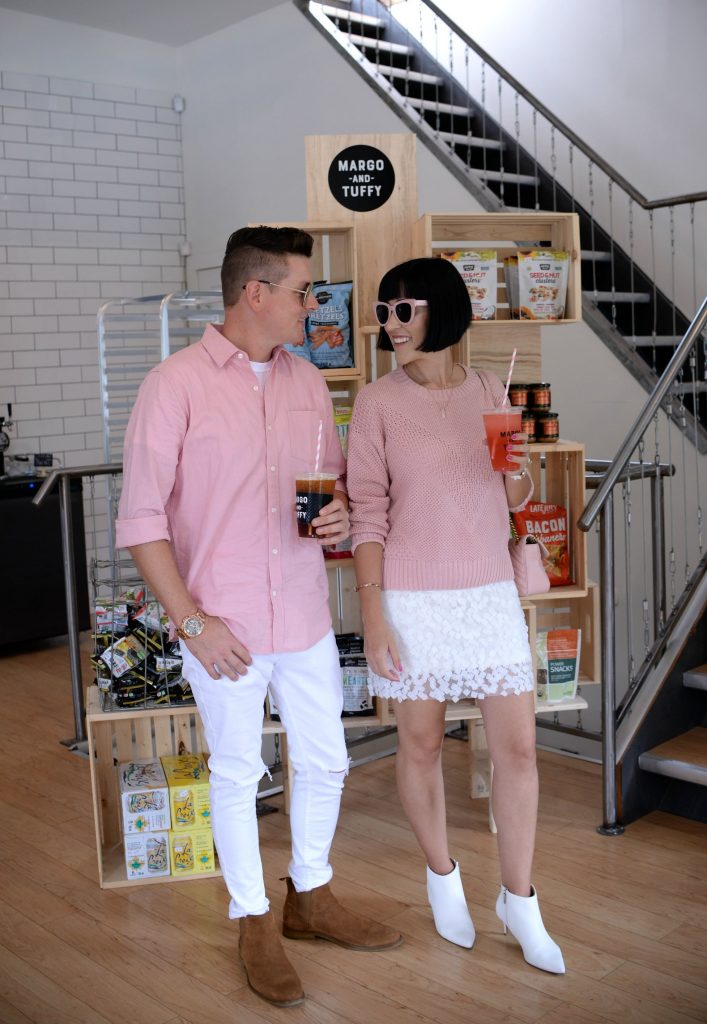 Third stop on the tour was Booch, a local and organic Kombucha hot-spot. Owner and founder, Shannon Kamins, was diagnosed with Celiac disease after graduating with a degree in Health Science from Western University, and quickly set out on a journey to help with her uncomfortable side-effects (such as sharp pains and bloating). She began brewing her own kombucha at home, which quickly gave her some relief, so she started experimenting with nettle, chaga mushroom, wild rose petals, and bee pollen. From fermenting oats, to cabbage, to kombucha, Shannon has become an expert in the ancient art and modern science of food fermentation, ayurveda, herbalism, and many ancient healing arts. Booch is now a must-have necessity in many Forest City-ers.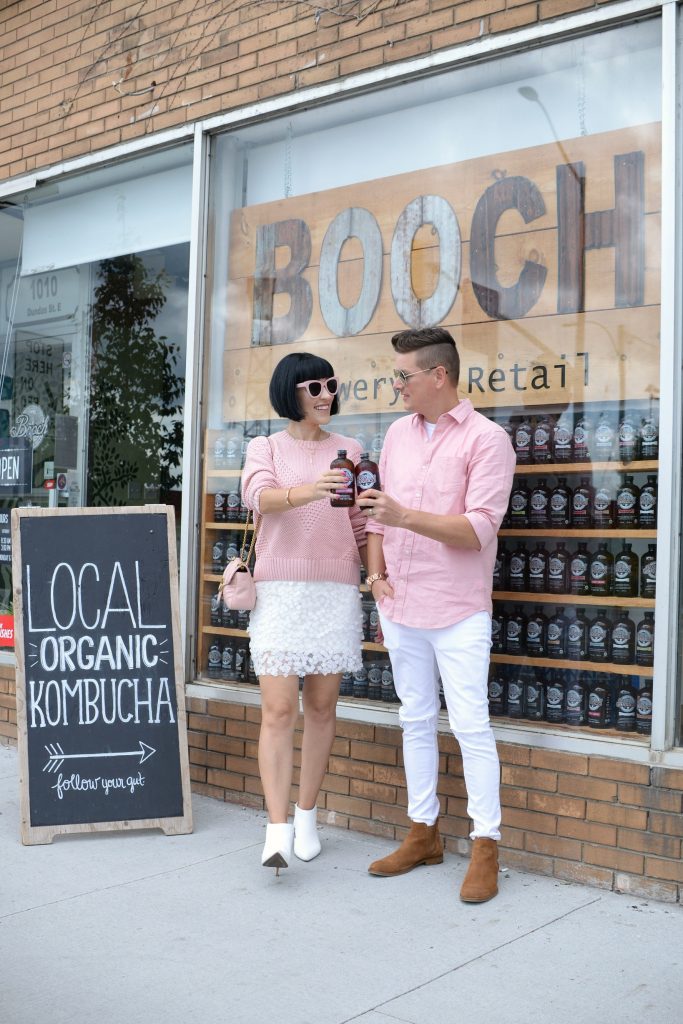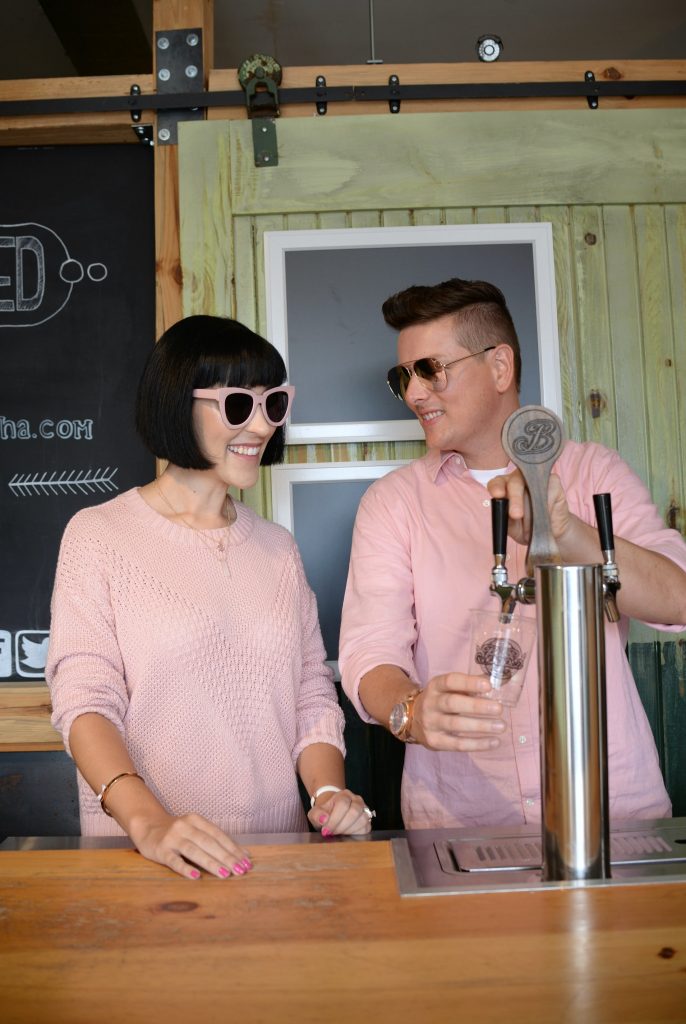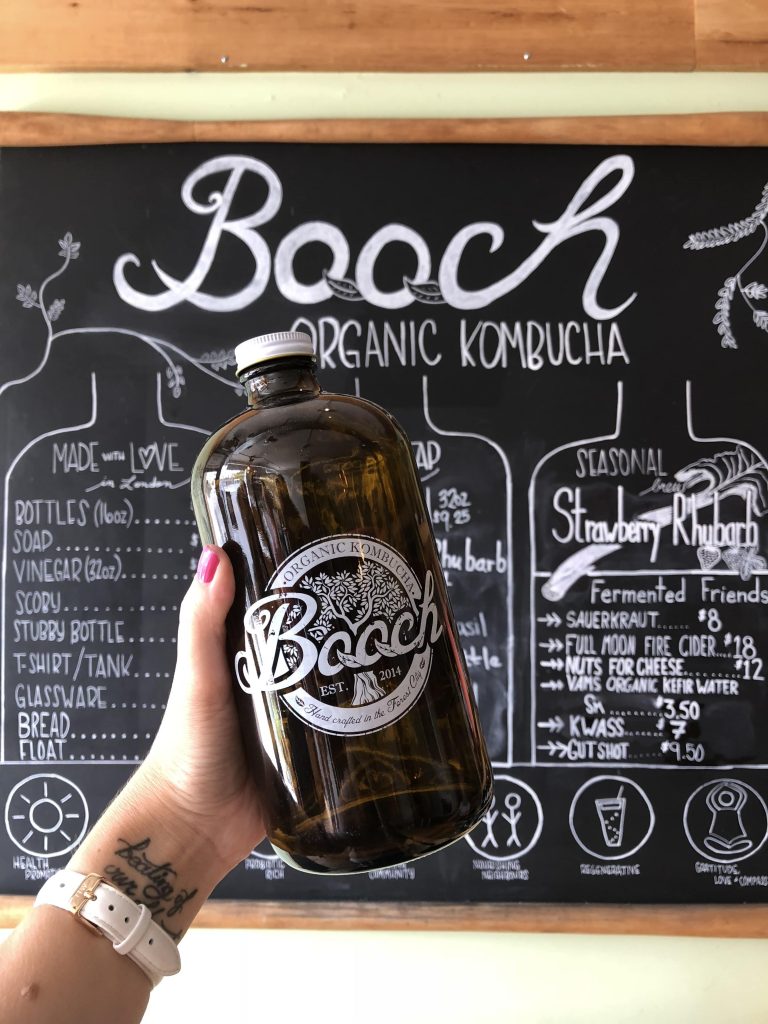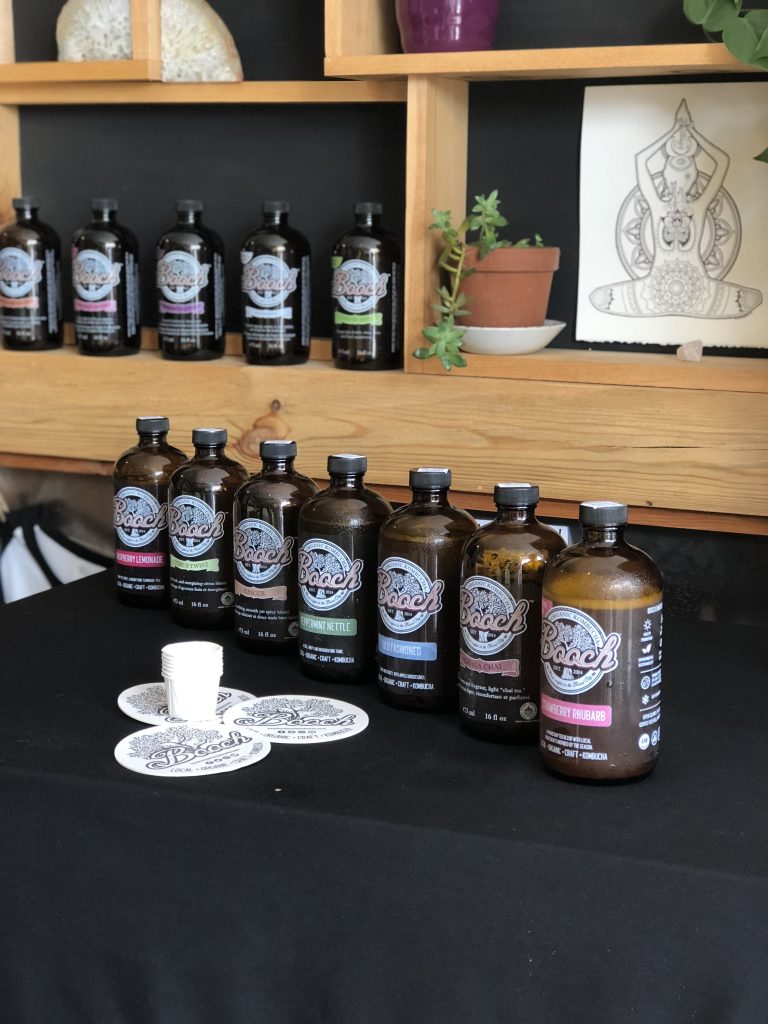 I've actually been to 10 Eighteen Café before, so I was super excited to see it on the tour. The owner, Katie, has turned this old, lime-green laundromat into a rustic, warm and welcoming café. With her passion of healthy, yet tasty food, and high-quality coffee, this quaint and charming café not only offers pour-over coffee, but a wide variety of delicious food options.  10Eighteen exclusively serves Trebilcock coffees, which are roasted fresh in Pickering, ON. Trebilcock Coffee Roasters Inc. is a father and son roastery that takes pride in its small batch roasted, high quality beans. It's a true farm-to-cup experience!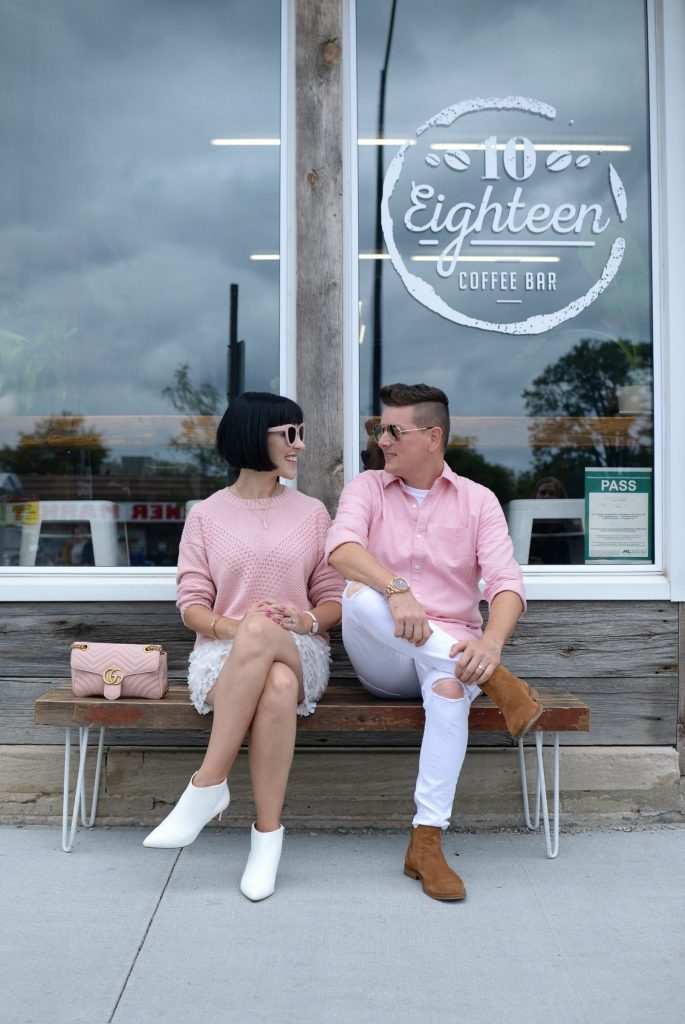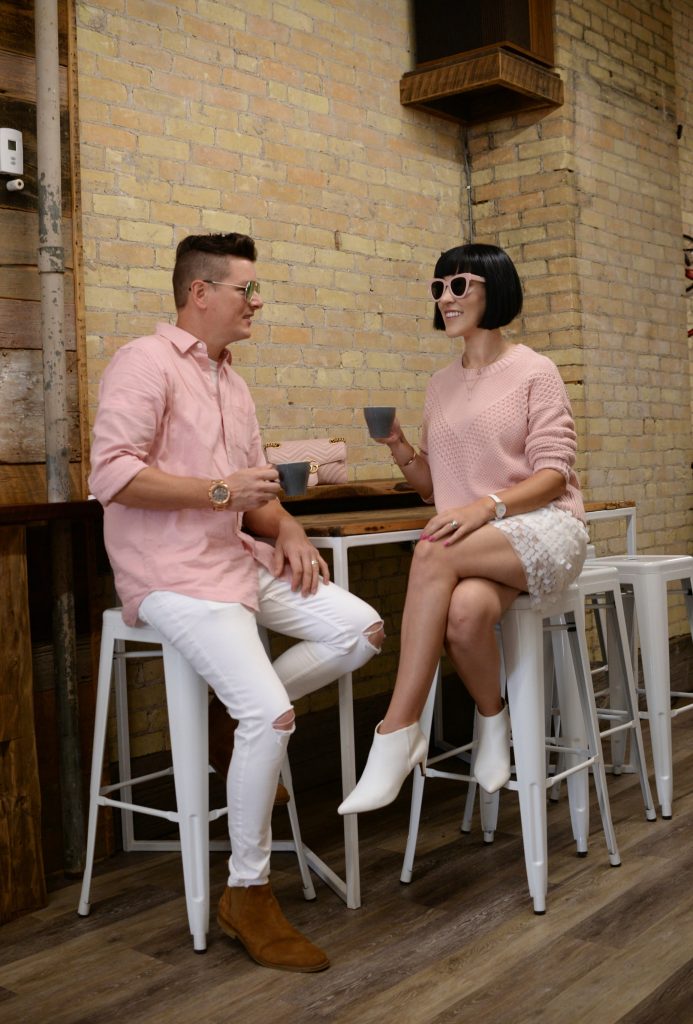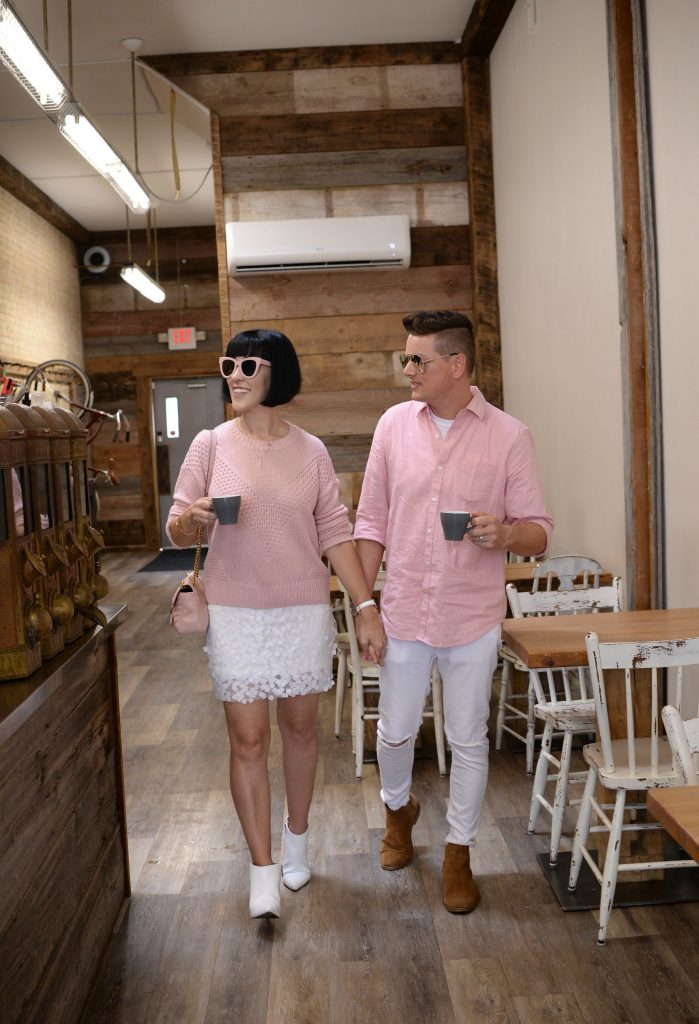 I'm sure we're all familiar with Heeman's and their infamous strawberries, but did you know they offer-up some of the most delicious hot beverages around. Honestly, get their pumpkin spiced lattes, you won't be disappointed. They just celebrated 55 years in business, and this family run operation offers everything from bedding plants, to pick-your-own strawberries and everything in between. Their greenhouse and garden centres offer fun for the entire family, as well as the perfect photo location. We also just discovered their pickles, and they are to-die-for. We're already onto our 4th jar.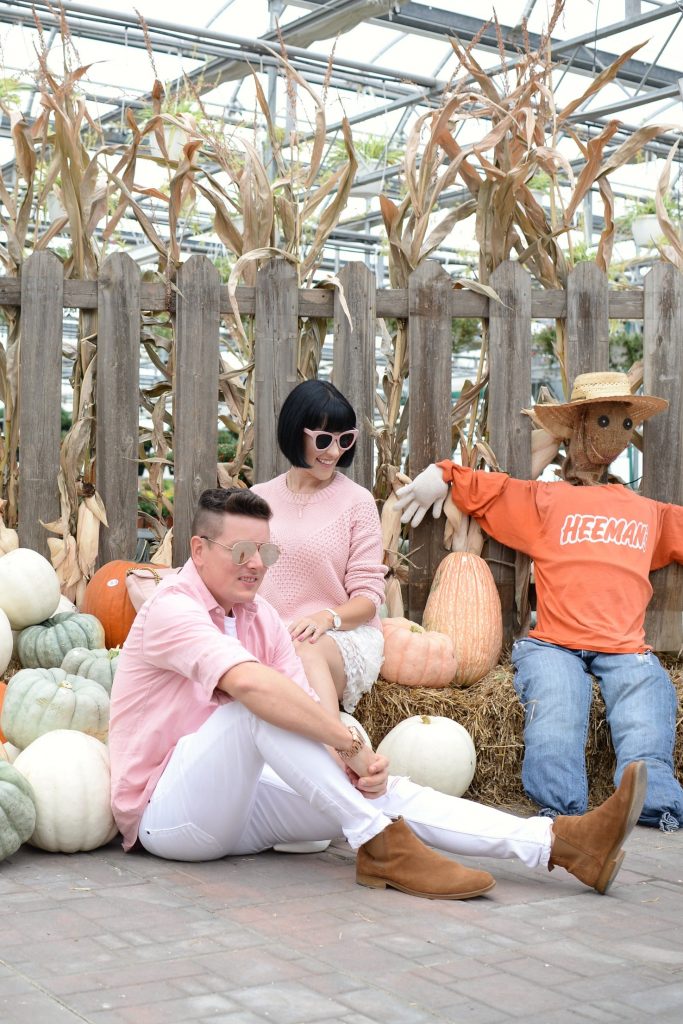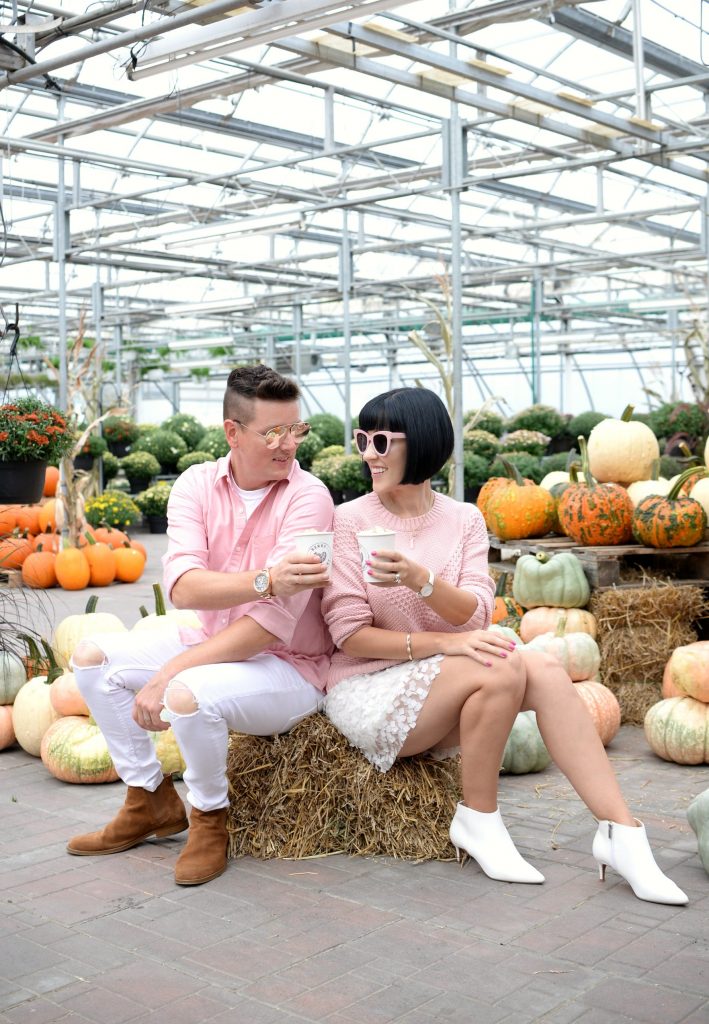 Although not coffee, we had to stop by London Brewing Co-Op for a cold beer to end the tour. Ride the Bine also offers Beer Tours too! Every batch of beer that they brew contains locally grown malts and locally grown hops, the highest percentage of local ingredients of any brewery in the area. The members are not just brewers, but owners of On The Move Organics and The Root Cellar Café. They promote local farmers, organic produce and food democracy.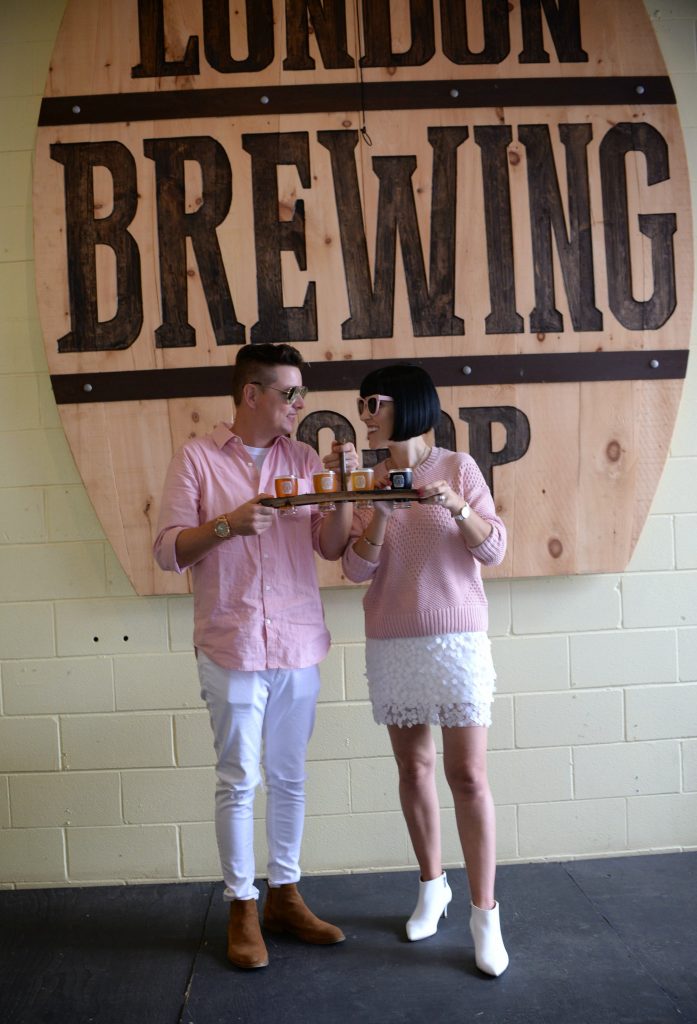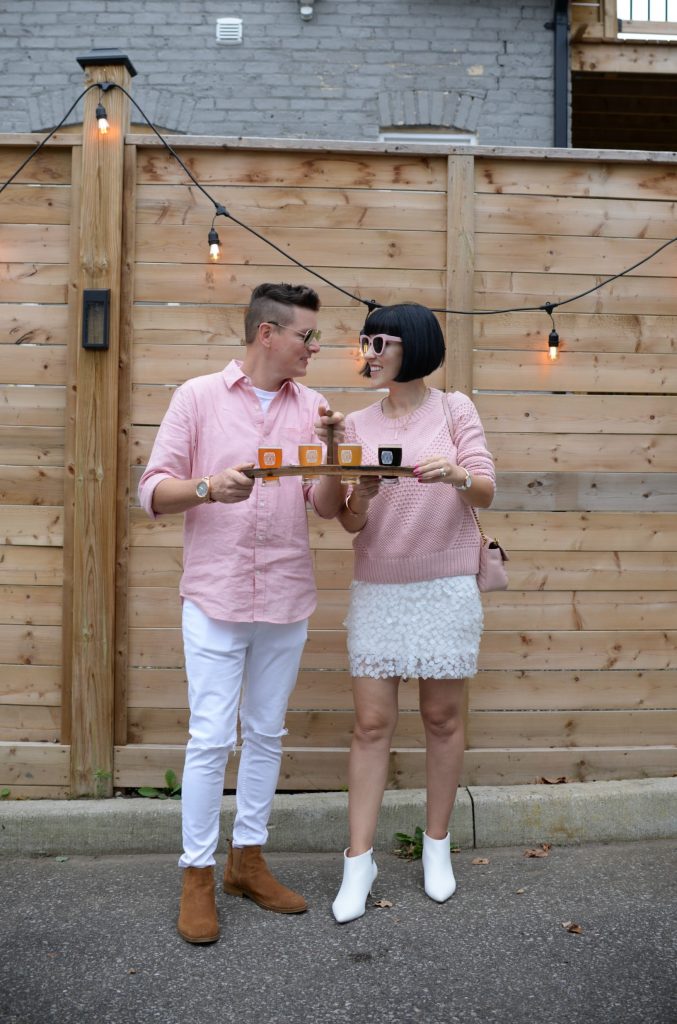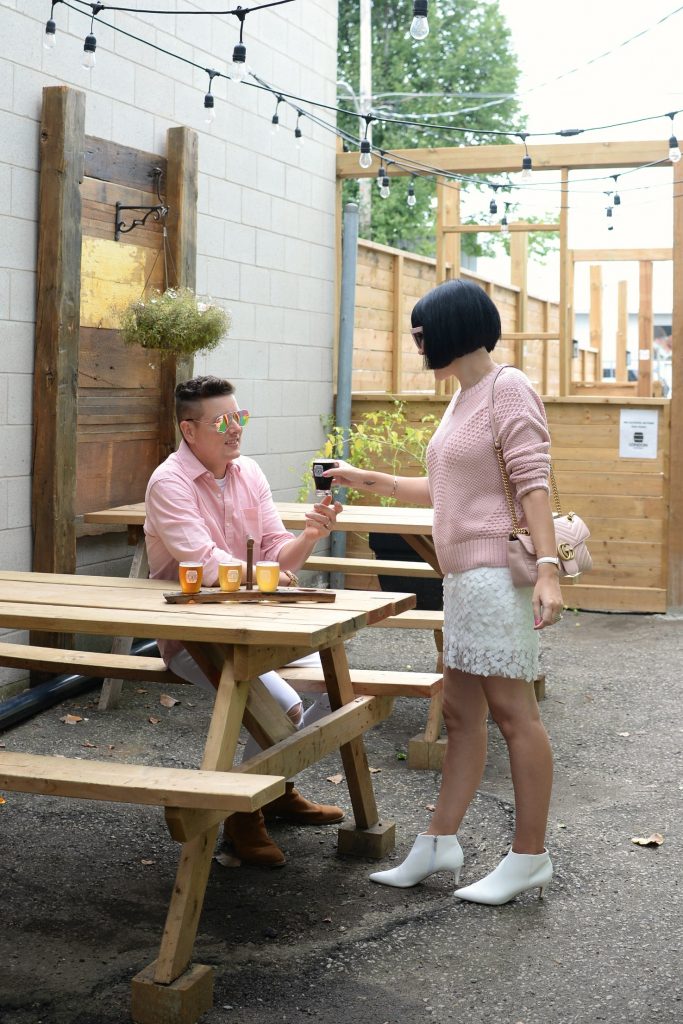 If you're looking for an afternoon of warm cups of coffees, good company and exploring local businesses, you're going to love Ride The Bine Coffee & Kombucha Tour (part of Ontario's Southwest). You'll learn about local businesses, a little history about the coffee industry and culture, while visiting the chicest cafés London has to offer. You'll be enchanted by the aromas of roasted brews, while discovering how different roasting techniques affect the bean and the brew.