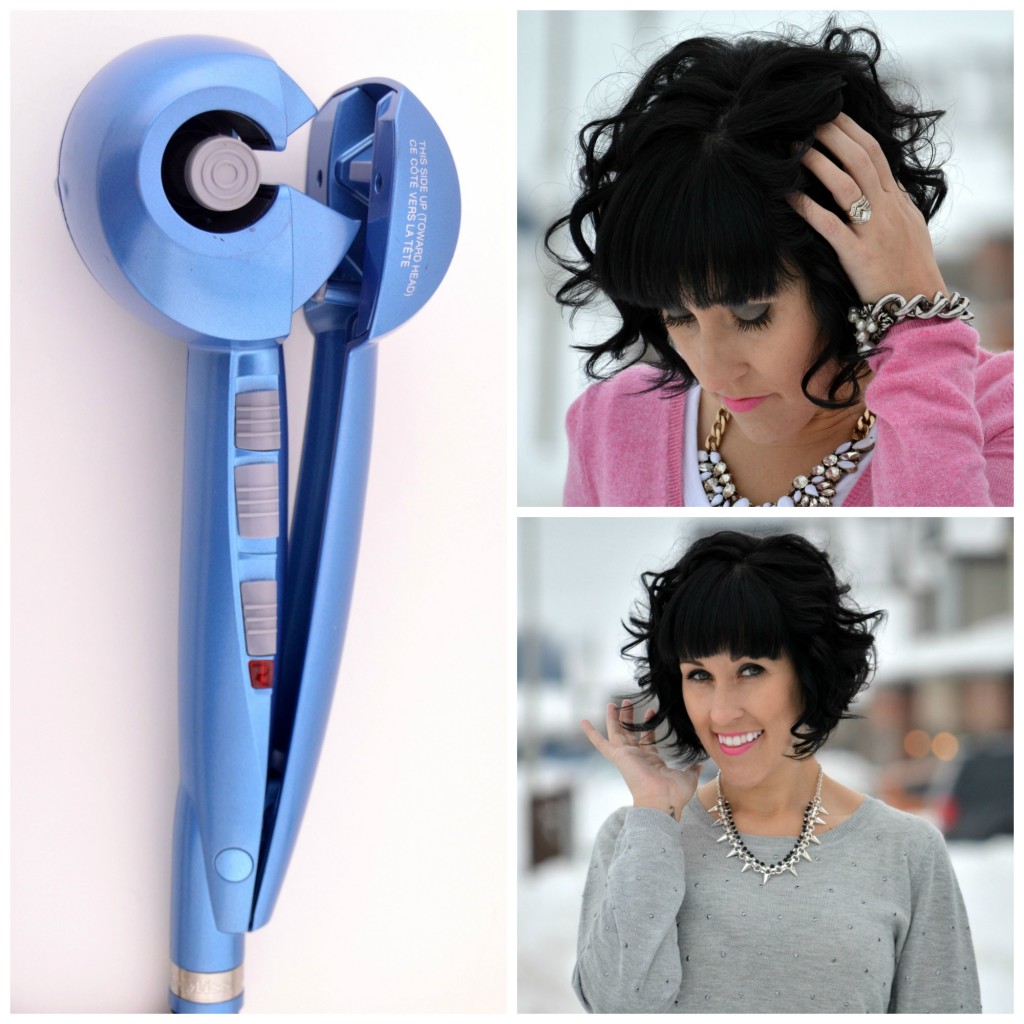 I'm now in my 30's and have yet to master the curling iron, no matter how much I invest in a good curler, how hard I try, how much practice I get, I can never seem to get the perfect curl. I always end up burning myself, my curls are always limp with a ton of kinks and it takes me forever. I've had the joy of playing around with the MiraCurl, the world's first professional fully automatic curl machine with its revolutionary way to create curls, for the past few weeks and I can't tell you how excited I am to introduce it to you. BaByliss Pro MiraCurl is probably the simplest hair tool you'll ever use, yet it's so complex and detailed you'd never think it'd be this easy to get the perfect curl one after another.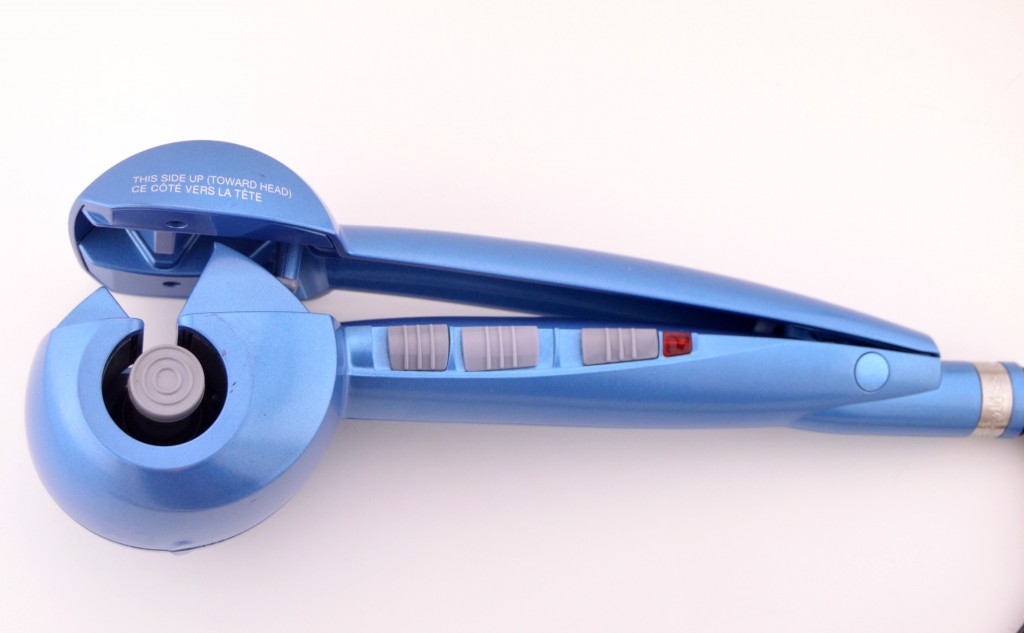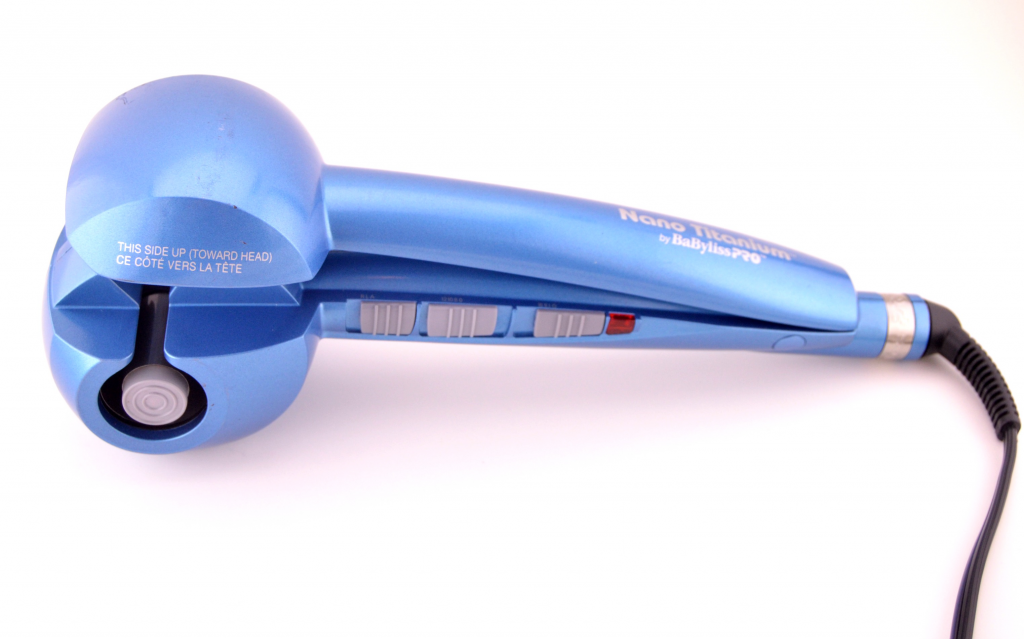 BaByliss Pro MiraCurl is suitable for short and longer hair lengths and features a MaxLife PRO brushless motor, which provides precision and control for all types of curls and a Nano Titanium curl chamber where the hair is gently and automatically drawn into, heated from all directions, and then held before being released, for a silky, shiny, finished curl. It has an easy to grip, somewhat lightweight, ultra-low vibration for maximum comfort and ease. It also features an 8 foot, 360 degree swivel cord for easy use. It comes with a 2 year warranty and claims to have a longer life than other hair tools, 25 times more life than conventional styling tool motors?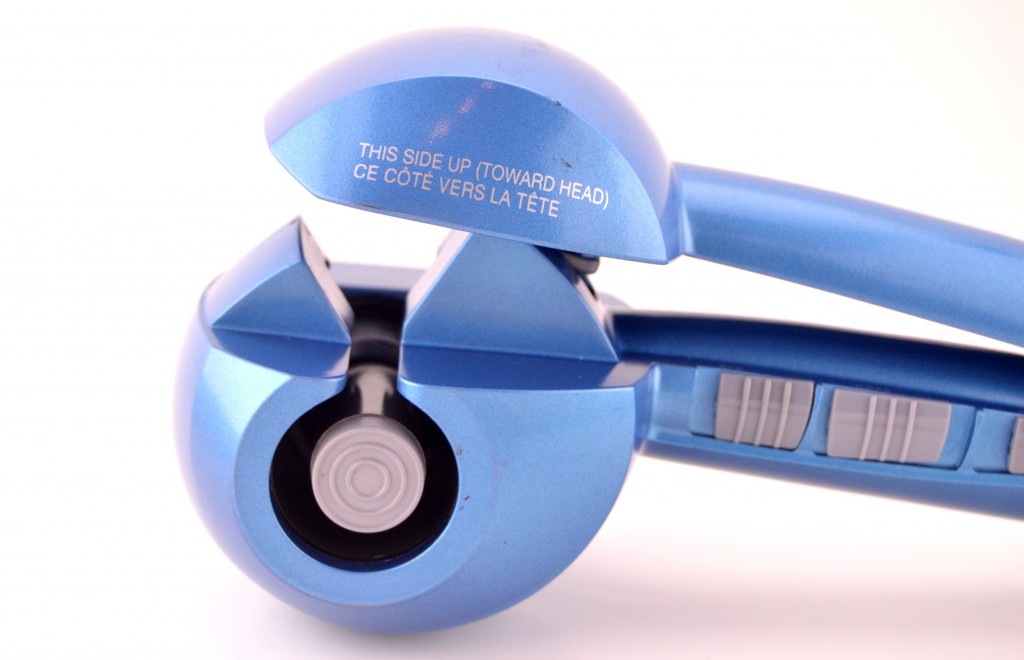 BaByliss Pro MiraCurl instantly heats up and ready to use in as little as 60 seconds and has a heat ready indicator on the side that lights up when ready. Don't worry if you forget to unplug or turn off, it has a built in automatic shut-off feature that turns off after 72 minutes. It lets you control the temperature in 3 different heat settings, 375F for delicate, fine or colored hair, 420F for normal textured hair and 450F for thick or wavy hair. It also lets you control the time with 3 timer settings, 8 seconds/4 beeps for loose, natural curls, 10 seconds/ 5 beeps for soft bouncy curls and 12 seconds/6 beeps for tight, defined curls. After the beeps are over it signals you when it is time to release the curl, so the perfect result is pretty much foolproof. Don't worry about your hair getting stuck or placing too much hair into the curler chamber, the motor will stop automatically and reverse if the unit gets jammed. It lets you control the curl direction with 3 different direction settings, Right (clockwise curls) to ensure the curls sit towards the face on the right side, Left (counter clockwise curls) to ensure the curls sit towards the face on the left side and Auto which will alternate the direction after each curl for a more natural look.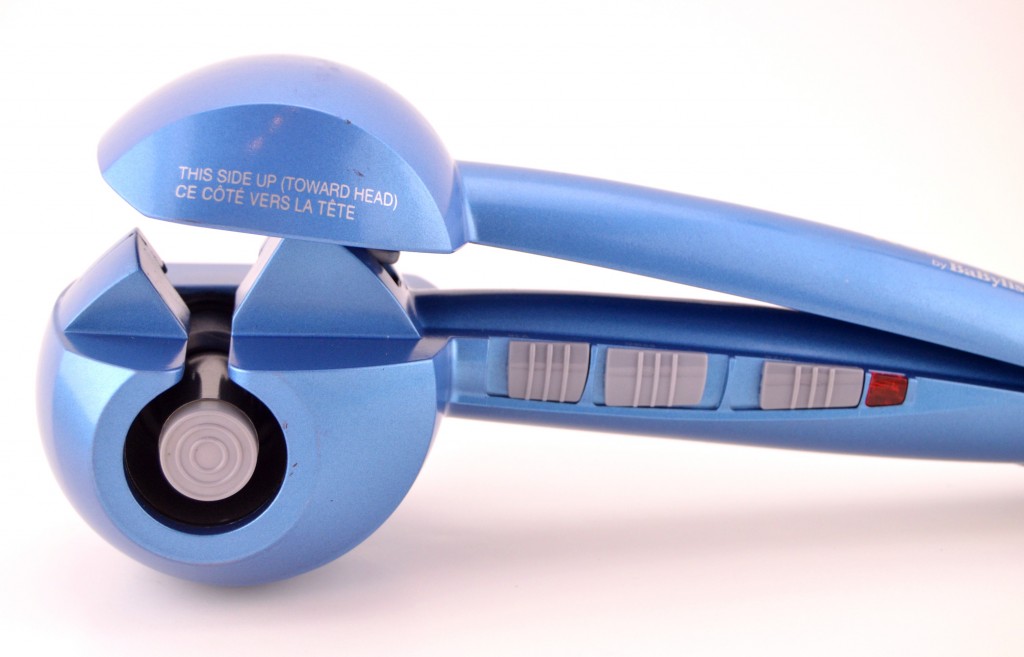 It's recommended to start with the lowest heat setting and working your way up if need be. Start with freshly washed and dry hair, plug styler in, turn on and wait for it to heat up (when the red light stops blinking you're all set). Choose the amount of time you wish to hold the curl and then choose the direction you want your hair to curl. Always have the open side of the machine, the part where you can see the barrel, facing towards your head and position the machine where you want the curl to start and place a section of hair (no longer than 1.5" wide) into the "V" section of the unit. Clamp down on the handle and watch as the hair is automatically drawn into the curling chamber and watch the magic begin. The barrel will first spin and suck up the hair, but once it stops spinning it will start counting down with beeps (depending on how long you've set the timer for). Keep the handle closed while the curls are being formed, the machine will signal four beeps in quick succession when timing is complete. Fully release the barrel and then gently pull away from machine to revile the perfect curl, if you pull away before the handle is opened the curl will be straightened. Couldn't be easier than that.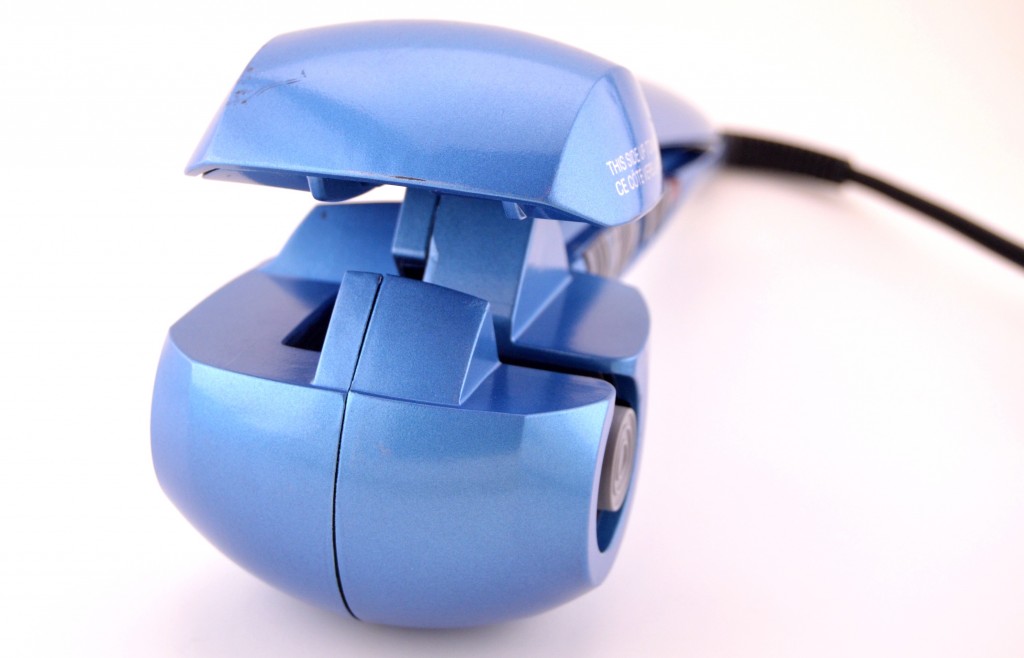 The MiraCurl is always consistent, giving me the perfect flawless curl each and every time. It's effortless, put the hair in the machine, wait 8 to 12 seconds, hair comes out in the perfect curl. I love the versatility of it, with its different settings, providing me with the flexibility to choose between a loose wave, a soft beachy swirl to a more defined curl, depending on my mood. I love the built in shut-off feature, I can't tell you how many times I've gone out only to think to myself "did I turn off my straightener?" I guess the only 2 negative things I could say about it, is it gets pretty heavy. Maybe I'm just wimpy, but after about 15 minutes my arms started to get tired. Also I don't think it really cuts down on time, since you can only place about 1" worth of hair into the chamber at a time. I find you have to take smaller sections of the hair than you would with a traditional curling iron, but the fact you get perfect curls every time, it's so worth it. I also find the smaller the section, the more dramatic the curl, so it's a win win for me. I'm sad I only got to play with this for a few weeks, but it's now on my wish list for sure. I know it has a retail value of $299, but I've seen it in stores for $199, this is something I won't be able to live without now. Girls, toss those curling wands and give this beauty a try, you won't be disappointed, I promise. This truly is unique, innovated and a revolutionary way to create curls.