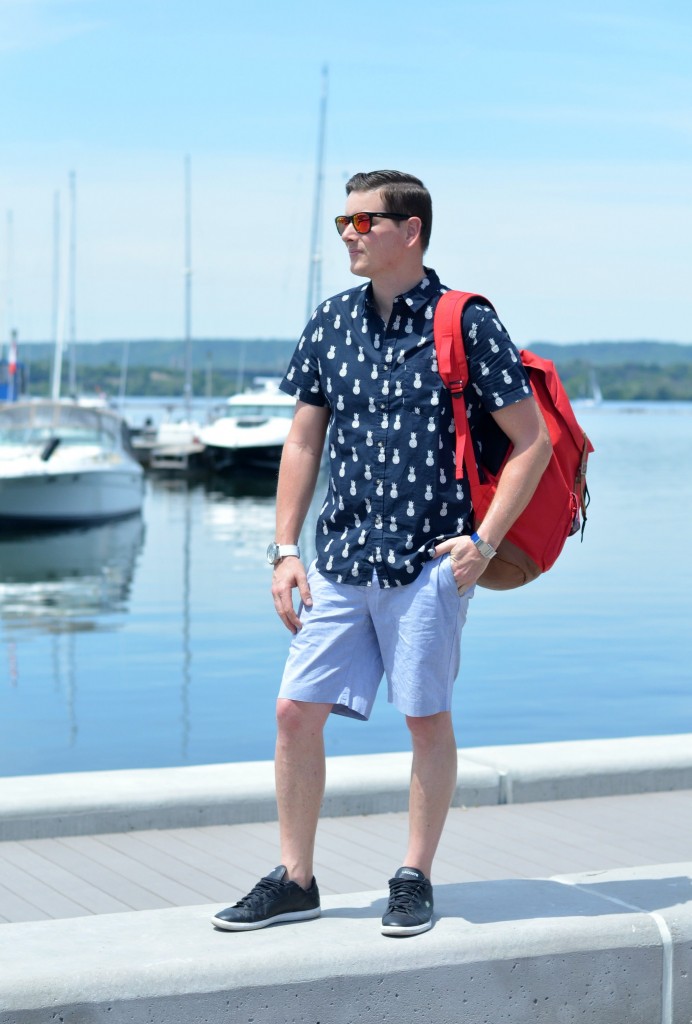 For whatever summertime activities or outdoor adventure you may experience this season, WillLand Outdoors has your back! Having the right bag for every excursion is essential, but finding that perfect backpack is sometimes a challenge on its own. If you're anything like Derek and I, you want to be able to carry around all your summer necessities, but in style. WillLand Outdoors is not only Canadian, but they make the perfect sunny day backpacks in high quality fabrics without sacrificing your style. The cross shoulder bag is so versatile and not only does it add both function and flair to your style, it's extremely fashion-forward and right on trend, making it perfect for this fashion blog.  
Derek and I took a mini-day trip to Hamilton over the weekend, where we not only did a little hiking, boating and sightseeing, we also spent the afternoon in the park having a lovely picnic. We wanted something we'd be able to carry around all day with ease, something that we could store all our personal belongings in (i.e. camera, sunblock, bug spray, picnic essentials like a blanket, food, drinks, plates and flatware), but didn't look too touristy or nerdy. The WillLand Outdoors Deliziosa in red has somewhat of a nautical feel that's perfect for those hot sunny months by the lake or ocean. Not only does it feature genuine leather zipper pull and straps, it features a magical front pocket and top loading agile for easy access. It also features a built-in padded pouch that's perfect for storing your breakables, like a camera or cell phone.  
Whether you like to bike, hike, picnic or camp, the WillLand Outdoors backpacks are perfect for all outdoor activities this summer. Lightweight, fashionable and durable, the only backpack you'll need to have a fun-filled summer!