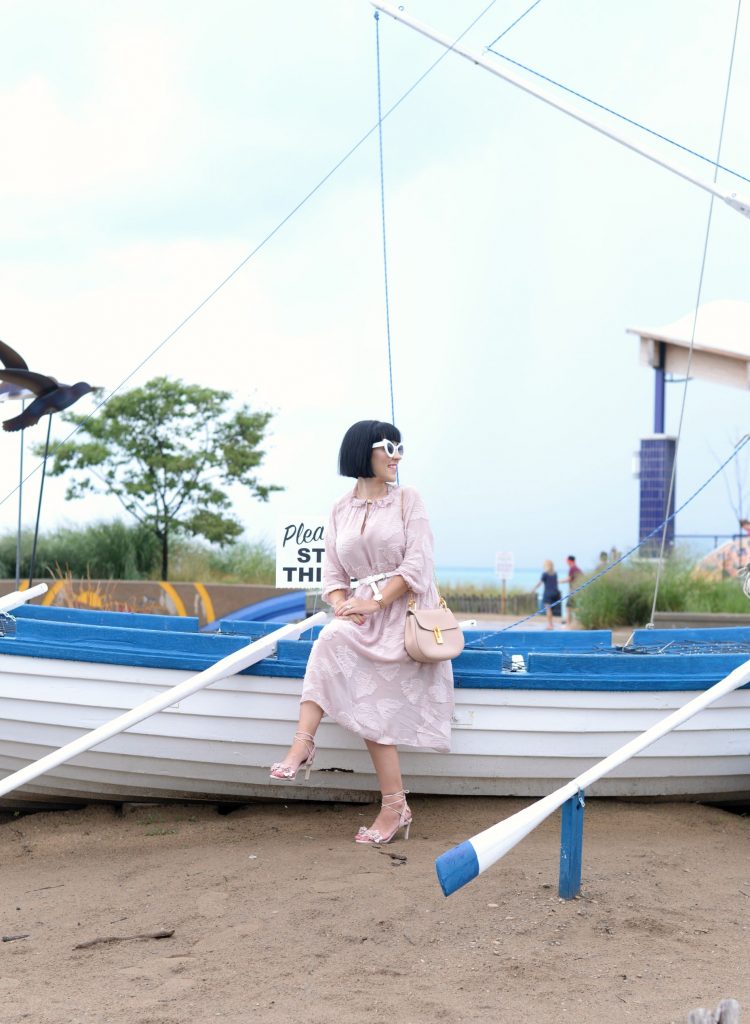 Pink Wilfred Dress
Beach, please. I know I've said it before, but I'll say it again; I love the beach. Growing up in London, we went to Grand Bend every summer (it also didn't hurt that my grandma lived on the beach). What can I say, I'm a beach bum. Living so close to Lake Huron is one of the best things about living in Ontario's southwest. Grand Bend has earned a reputation as being one of the best beach towns in all of Canada, and if you've ever been here, you'll know why.
From an array of watersports, family-friendly activities, safe swimming, endless shops and restaurants, Grand Bend is sure to keep you busy all summer long. If you're a fan of sun, sand and surf, like myself, Grand Bend will immediately feel like home. For anyone who's been there before, or is lucky enough to live there, they will tell you that it isn't just a place, it's an attitude. It's a style, in and of itself. It's elegant, classy, but with a twist of boldness and trend.
Pink has obviously been a signature colour in my closet for as long as I can remember, so when I came across this stunning Wilfred, I knew I had to add it to my collection. I don't need to tell you that pink is having a major trend moment, so it's the perfect time to invest in this pretty shade and have fun with colour this season. Pink works extremely well with the rest of your wardrobe and accessories, but this pale, blush-tone hue will look amazing with all your neutrals. Don't be afraid to mix and match your hues, shades, prints and textures.
What I Wore- Dress- Wilfred, Sunglasses- c/o Zero UV, Necklace- Fossil, Purse- Chloé Drew, Bracelet- Kate Spade, Watch- c/o Victoria Emerson, Heels- c/o Wittner