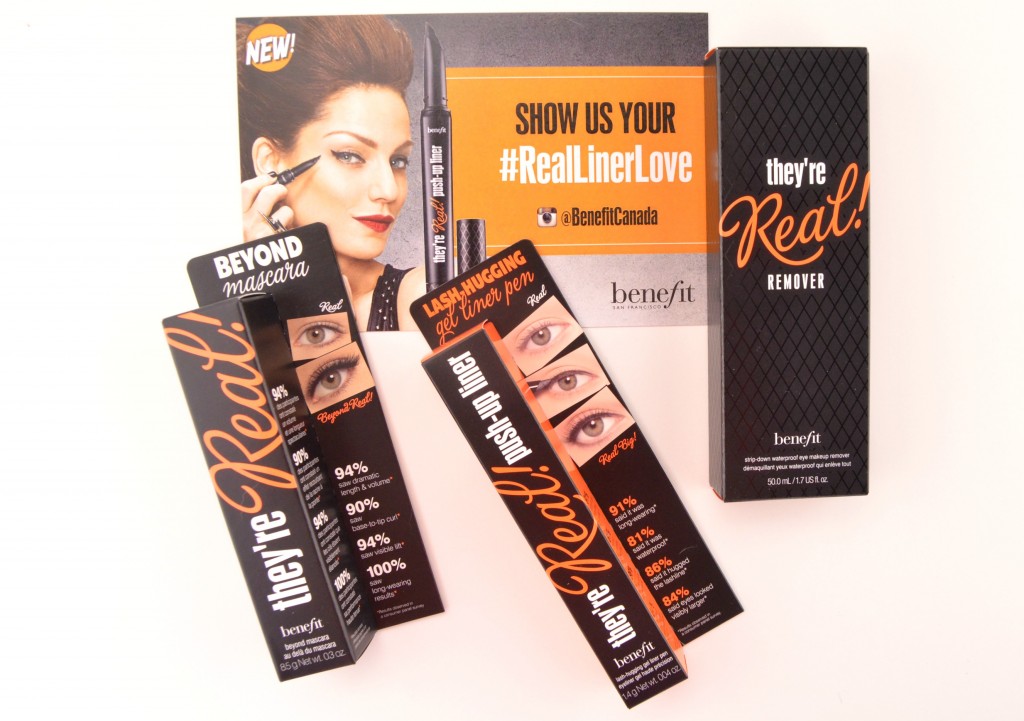 Fake it with Benefit

Benefit They're Real! Push-Up Liner took 5 years in development to create and is the first gel liner, click pen to hit North America. This lash-hugging pen provides a matte black effect and gets super close to the lashline. Its waterproof formula won't smudge, budge or dry out. Its innovated soft AccuFlex tip helps hug the lashline from corner to corner for the closest line ever. It's as easy as 1,2,3, simple twist up, watch as gel comes out the tip, and you then glide across your lashline.
Benefit They're Real! Push-Up Liner has a silicon, slightly flexible, slightly blendable angled tip that resembles a shark fin. The tip of the "fin" is so fine that it allows for a very fine flick at the end of your look. The perfectly angled tip allows you to tight line easily and get into the inner corner of the lashline. It has a drier texture than a normal wet liquid liner that makes it easier to control and apply. Its creamy texture glides on beautifully without pulling or tugging. It dries within seconds to a jet black, opaque, matte finish. It has a waterproof formula that ensures it won't budge, crease, smudge or crack throughout the day.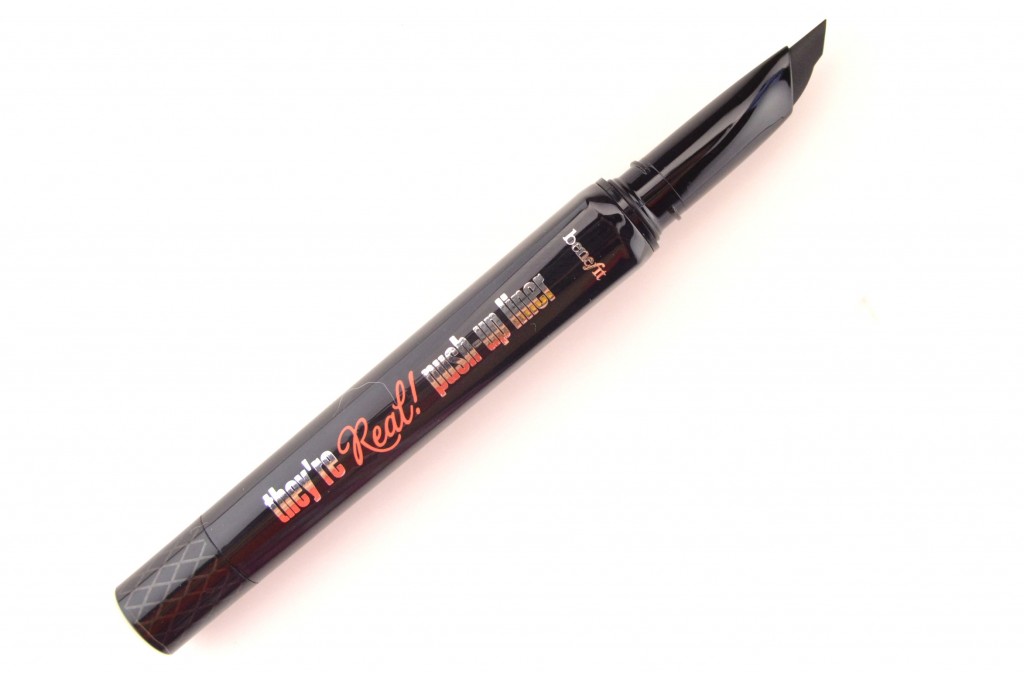 To use, start by twisting the base of Benefit They're Real! Push-Up Liner, 1 to 2 clicks is often enough, to dispense the gel out and onto the angled tip. Rest the tip on the base of your lashes and slowly glide along your lashline from the inner corner out, or the outer corner in, the tip works both ways. Use small strokes and work along the lash line. For a thicker line, just use a bit more force starting in the centre and working your way out. Flip the pen around to create that perfect "flick" on the outer corner.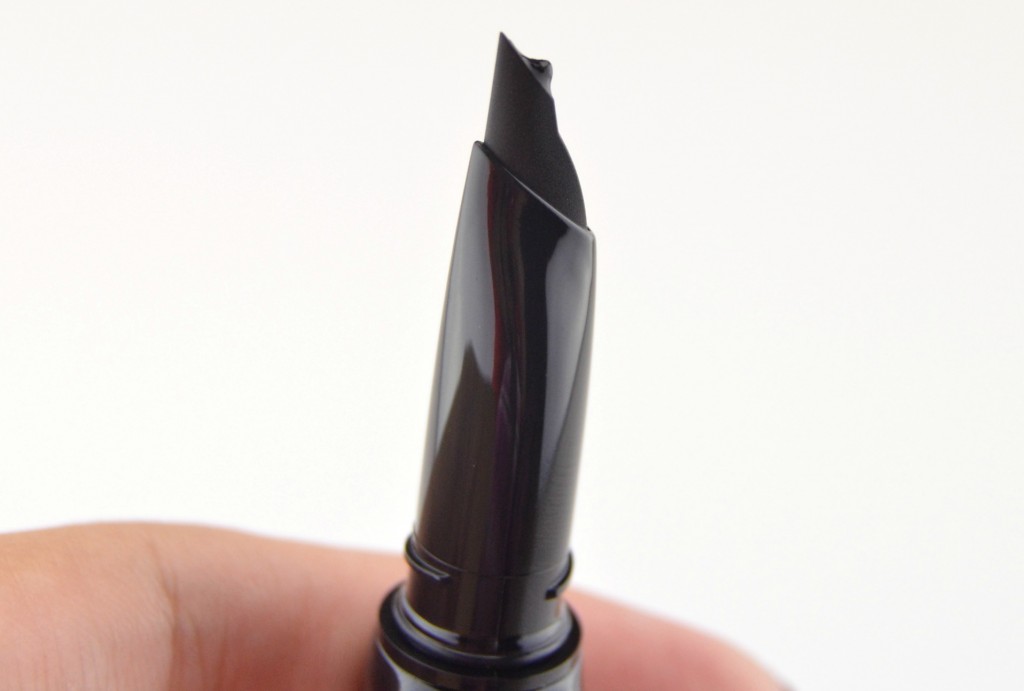 I love the screw on cap that Benefit They're Real! Push-Up Liner offers, rather than just a push on type. It allows me to actually put the lid on correctly and feel safe knowing it won't dry out as quickly. Although it's recommended you click it 2 times, I found you received too much product and it gets a little messy. One click is more than enough and my quick tip, wipe any excess gel on the back of your hand before you start. I found you have to work fairly quickly as it dries pretty fast. You won't be able to go over the liner more than once, as it tends to get a little scaly and flakey. This liner really does stay put all day, you'll need a waterproof eye makeup remover to get it off at the end of the day.
 I was a little worried about using Benefit They're Real! Push-Up Liner at first, as I can't use a gel liner with brush to save my life. Surprising after a few test runs and after I got used to the angle shape tip, application process was a breeze. The unique shape of the tip actually helps to push my lashes out of the way so I can get the closest application to my lashline. The angle tip acts almost as a stamp when creating a winged out look on the end. I love how intense the black gel is, it gives an extremely jet black, extremely pigmented look to the lashline with a gorgeous matte finish. It retails for $29.
 I've been using Benefit They're Real! Mascara for a few years now and its one of my favourite mascaras of all time. Thought this would be the perfect time to review it, as it goes hand in hand with the new Benefit They're Real! Push-Up Liner.

Benefit They're Real! Mascara has a specially designed brush to help reveal the lashes you never knew you had. It helps to lengthen, curl, volumize, lift and separate each lash for lashes that look so good, people will think they're fake. It gives a jet black look to each lash and its long-wearing formula ensures it won't smudge, budge or flake throughout the day.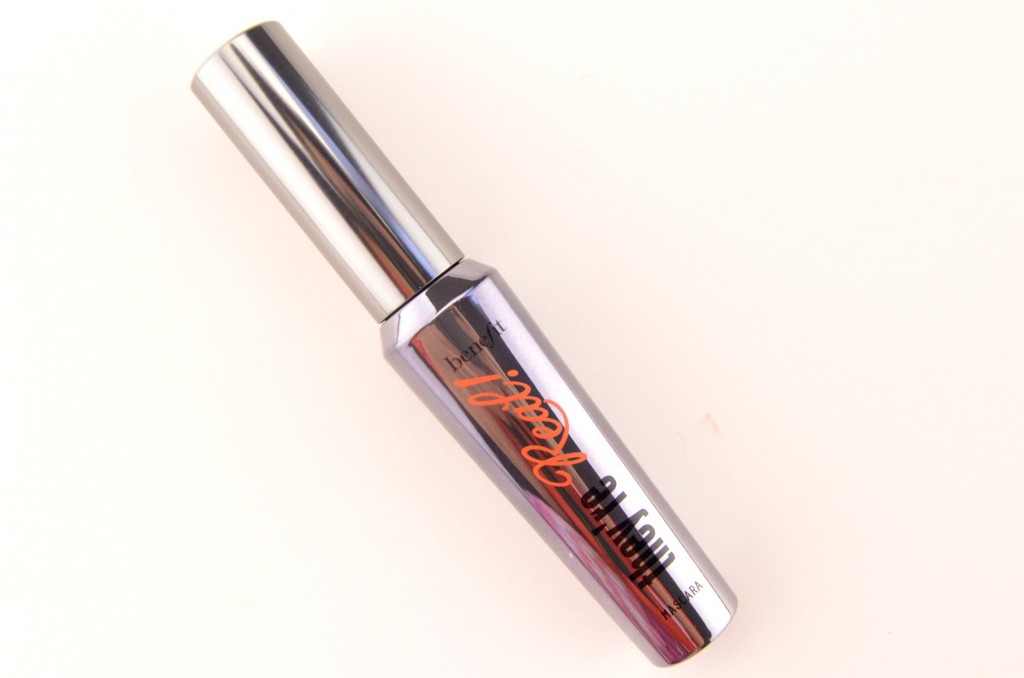 Benefit They're Real! Mascara has spiky bristles that makes this mascara truly unique. These help you grab even the smallest of lashes and get close to the root for mega volume and curl. There's also bristles on the tip of the brush to get into close areas and add definition to the lashes. It has a thick, wet formula that applies evenly without clumpy. You can use the brush horizontal to add length and volume, or use it vertically to help curl and define the lashes. It is highly pigmented with true opaque, jet black coverage in one easy coat. It keeps lashes soft without being crispy or stiff and wears the entire day without flaking, smudging or fading. You'll need a makeup remover to remove it at the end of the day.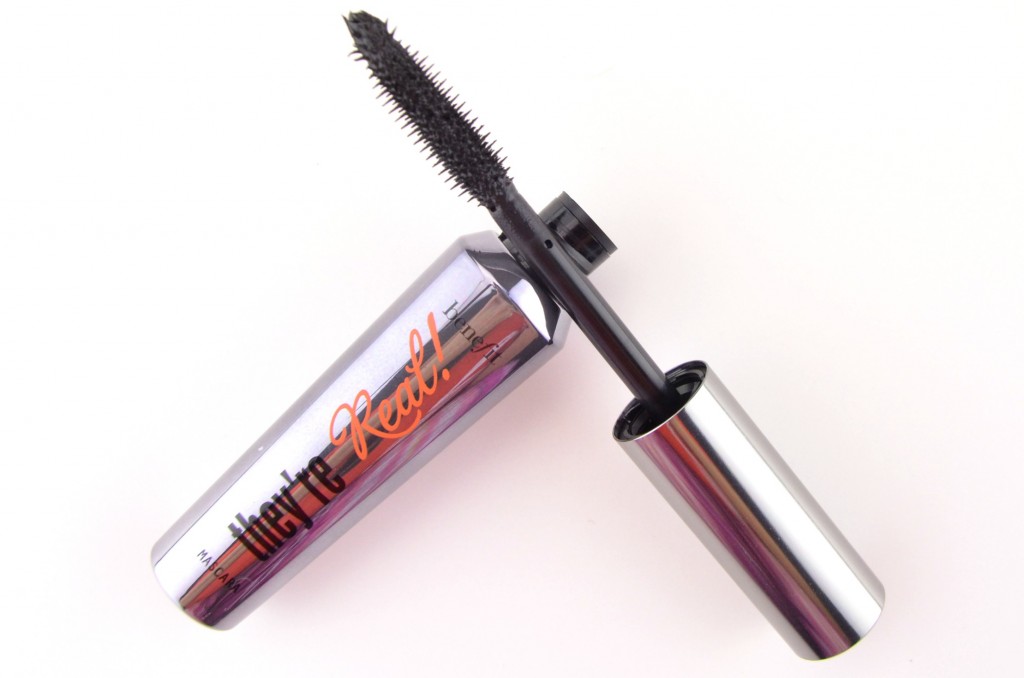 Benefit They're Real! Mascara is probably the only mascara that I can get away with only one coat. I will apply two coats for a more dramatic look at night, but it's often too bold for daytime. It gives massive volume and extreme length and the unique brush does a wonderful job at separating each lash so I never get that scary spider-look. Although it doesn't actually curl my lashes, it does an amazing job at holding my curl after I curl them. Its waterproof formula isn't going anywhere, it stays put through the entire day. Overall I just love how thick, dark and dramatic my lashes look when I wear it. It retails for $29.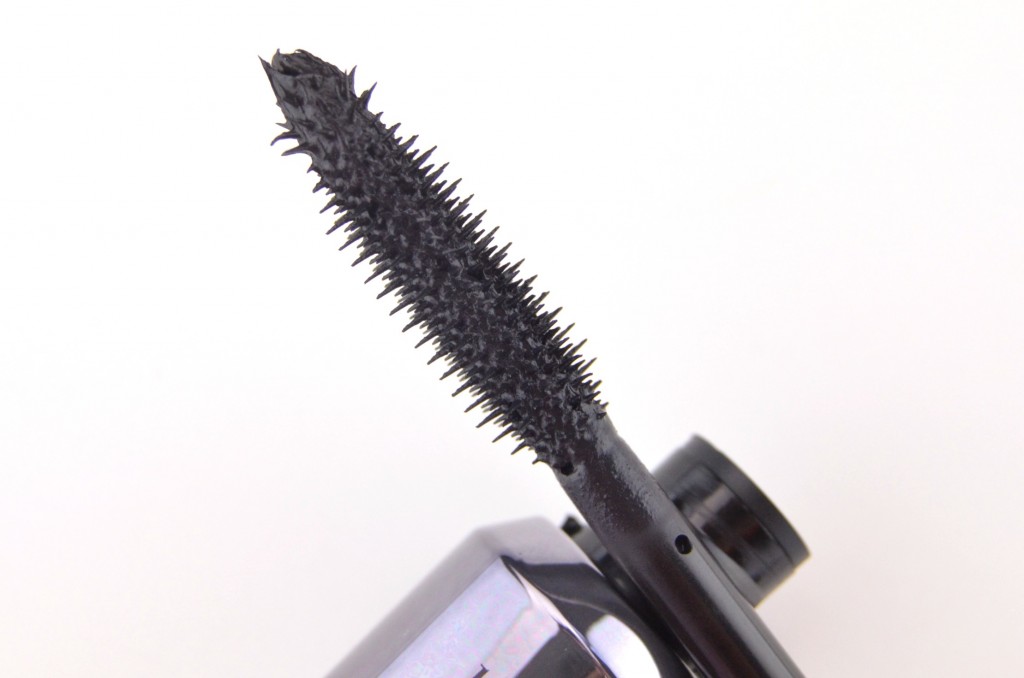 With both the push-up liner and mascara being a waterproof formula and a challenge to take off, it's only natural that Benefit would release a makeup remover that would make this job easier. Benefit They're Real! Remover is a specially formulated product that completely lifts away any waterproof eye makeup without tugging on delicate eye areas.

Benefit They're Real! Remover has a creamy, gel based texture that is gentle, yet powerful enough to remove all eye makeup in a few easy swipes. Just simply saturate a cotton pad with the remover and gently wipe over eye area and watch as it instantly strips away all makeup. As an added bonus, it keeps skin around the eyes moisturized and hydrated for super soft and smooth skin. It washes clean away with only the smallest amount of water, without an oily residue left behind.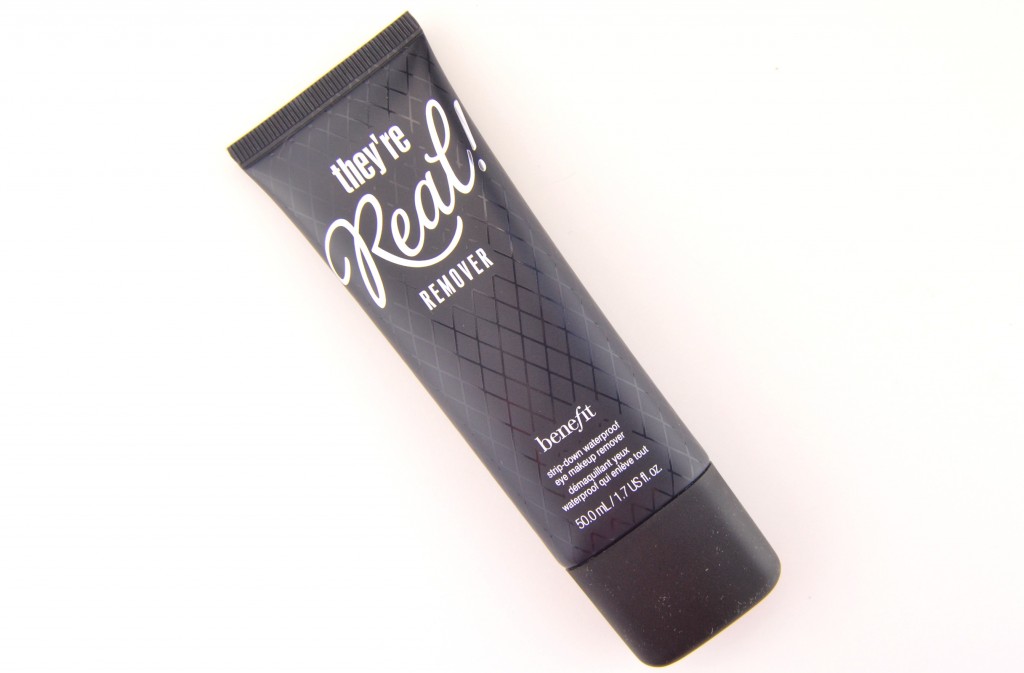 Benefit They're Real! Remover reminds me a lot of a cold cream I used to use in high school, but with a thicker, creamier texture. After a few swipes across the eyes, it does remove about 75% of my eye makeup, but I always need to go in with another pad. I need to add more product to a second pad, as I still have racoon eyes after the first. I do find it a little awkward and time consuming, compared to an oil based liquid eye makeup remover that I'm used to. It just seems to be a little quicker? I do love how conditioned and moisturized my skin feels around my eyes afterwards though, and without that annoying and stinging sensation you get from some removers. It retails for $22.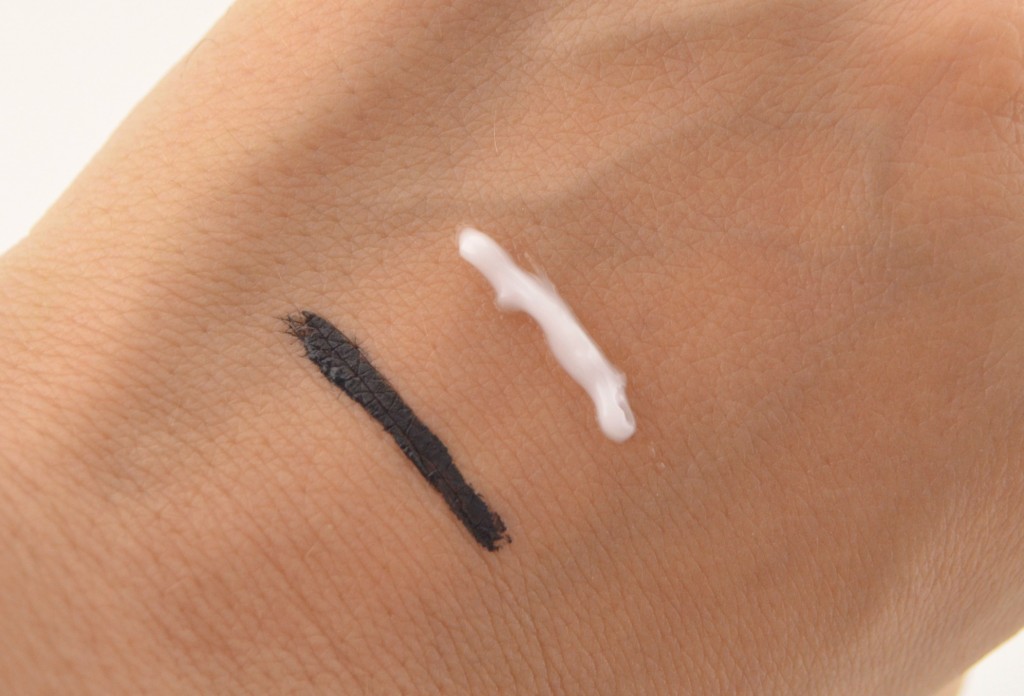 Benefit They're Real! Remover, removing Benefit They're Real! Push-Up Liner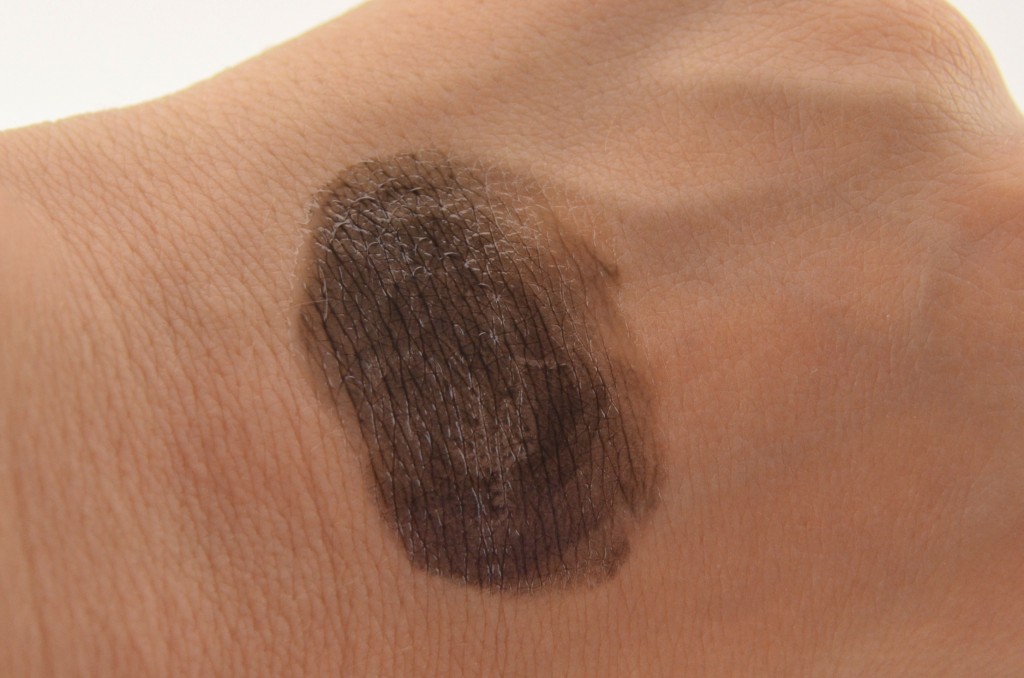 If you like this Benefit They're Real! Review make sure to show Benefit your #RealLinerLove on Instagram to win an entire year's supply of these 3 amazing products.
How to enter:
Follow @BenefitCanada on Instagram
Snap a pic of your eyeliner look
Upload to Instagram with the hashtag #RealLinerLove