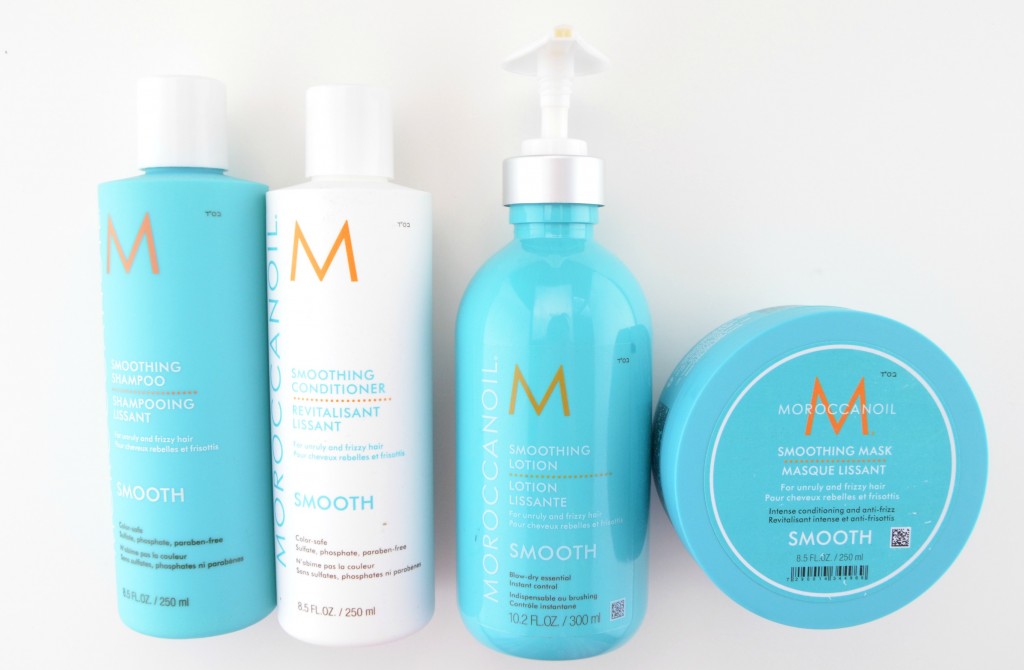 Smooth Sailing

What better way to introduce your new smoothing hair collection than to invite a group of Toronto bloggers and editors for a smooth sail around Toronto Island? Canadian hair goes through the ringer in the summer months, the sun, the heat, the humidity, it does a number on our hair and we're always looking for new products to help control it. The new Moroccanoil Smooth Collection is due to hit shelves this August and consists of 4 brand new products for softer, shinier more manageable hair. It's enriched with Moroccanoil's proprietary argan oil-infused blend, potent and ultra-nourishing argan butter along with coconut-derived fatty acids. "No woman should ever have to devote so much extra effort and time to achieve smooth, frizz-free results" and with this new collection, you won't have to.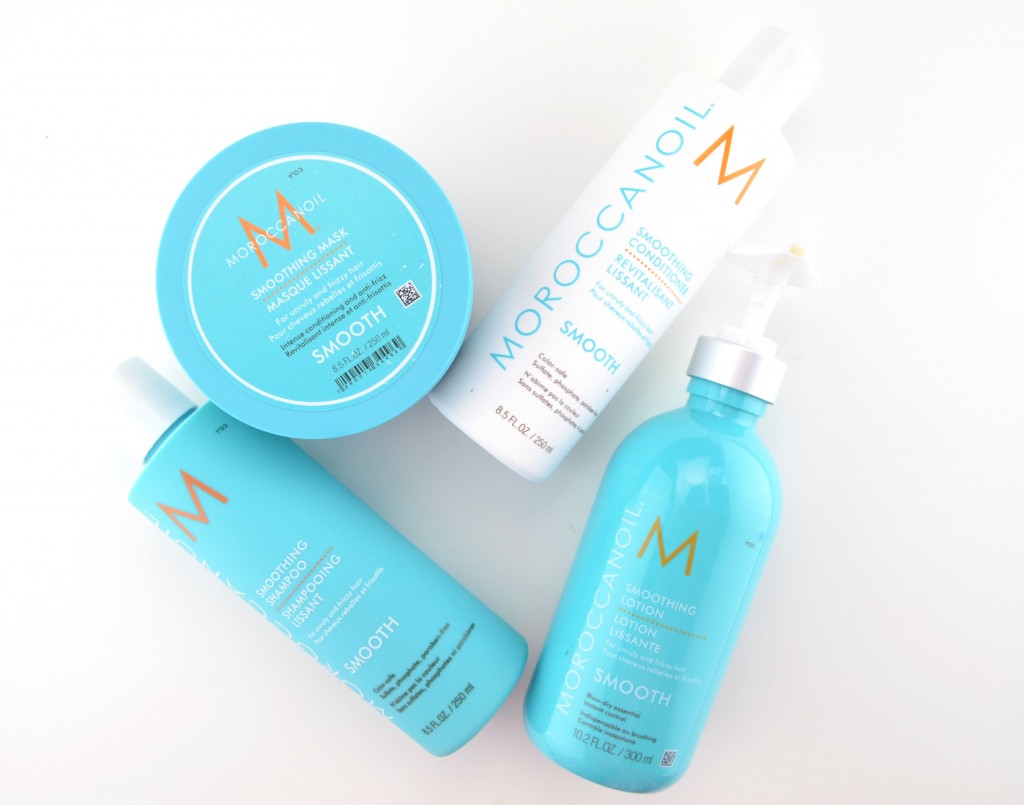 Although I already have pin straight hair, the number one question that was asked was, does it straighten hair. While the Smooth Collection will make hair easier to straighten by increasing manageability and smoothness, is doesn't actually make any chemical changes to the hair. It just helps to improve hair over time by strengthening, nourishing, and conditioning with each use. The Moroccanoil Smoothing Shampoo and Conditioner, when used as a duo, will keep hair looking smooth and manageable for up to 72 hours. It's also colour safe, free of parabens, phosphates, and sulfates, making it safe to use daily and on colour treated hair.
Moroccanoil Smoothing Shampoo and Conditioner is an innovated cleansing and detangling duo that helps smooth from the inside out, for softer, silkier, more manageable hair that lasts up to 72 hours. Its advanced AminoRenew ingredient infuses the hair with vital amino acids to help align, repair and strengthen hair's natural keratin structure.

Moroccanoil Smoothing Shampoo has a lightweight, gel-like formula that gently cleanses my hair with a decent amount of lather. It does an excellent job at removing product buildup, dirt and excess oil, while still retaining moisture. It has that lovely, addicting, signature smell that instantly fills the bathroom with rich, argan oil scent. After only the first wash, my hair was instantly softer, smoother and seemed to look healthier. I had no problem going 48 hours (probably could have gotten away with 72 hours) without it looking frizzy or oily. It retails for $28 for 250ml.
Moroccanoil Smoothing Conditioner has the same lightweight texture, but with a creamier formula. Since it is so rich, I've been only using it a few times a week. It quickly absorbs into the hair cuticles and instantly detangles my hair. I leave it on for a few minutes and even while it's still wet, I can already notice that my hair is much more manageable. It too washes clean away and you're left with the intoxication signature scent. Before taking a blow dryer or straightener to my hair, I can already see its velvety smooth with a lot less frizz. It never looks oily or greasy, just shiner, stronger and with a lot less knots. It retails for $29 for 250ml.
Moroccanoil Smoothing Lotion is a breakthrough and innovate product that will make the tedious task of styling unruly, frizzy hair easier and faster than ever. This styling and blow-out essential features a blend of oil-infused technology to provide instant control, long-lasting smoothness with a medium hold. It helps tame unruly hair, provides frizz-free definition while improving elasticity for touchably softer, exceptionally smoother, shiny hair. It's the flawless finish you've been waiting for.

Moroccanoil Smoothing Lotion is unlike anything I've tried before. Not only does it help keep the frizzies at bay, it doubles as a hand lotion. Yes, you heard me correctly, you can use this as a moisturizer for your skin too. Its infused with argan oil, nourishing argan butter along with vitamin E and essential fatty acids that not only do wonders for the hair, but work miracles on dry, dehydrated skin. Its lightweight texture not only absorbs into the hair instantly to help detangle for easy brushing and styling, it also melts into the skin almost immediately with no sticky or greasy residue. It nourishes and hydrates the hair for soft and shiny results without any frizz and it keeps skin moisturized throughout the day. It can be applied to both wet, damp and dry hair with only the smallest amount. It also works great as a next day leave-in refresher. It retails for $32 for 300ml.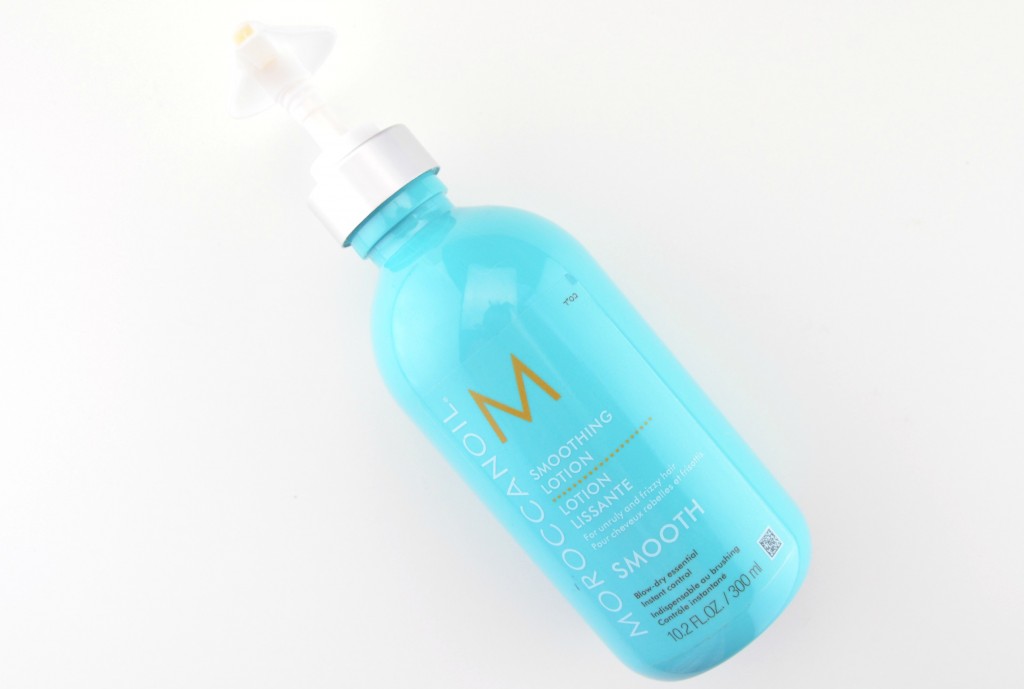 Moroccanoil Smoothing Mask is a weekly, deep nourishing and condition treatment that provides long-lasting improvement in hair's texture, shine and styling manageability. This highly concentrated mask is formulated with argan butter, argan oil, and coconut-derived fatty acids to help transform and repair unruly hair for stronger, healthier, shinier looking locks in just 5 to 10 minutes a week.
Moroccanoil Smoothing Mask has a thick and creamy texture that applies and spreads like butter to the hair. It easily and evenly covers each strand to help improve elasticity instantly. It has a non-sticky, non- greasy formula that feels very lightweight on. It helps to deeply nourish and hydrate the hair in only a few minutes a week. It washes clean away without feeling heavy, even on my very thin hair. It has the same signature scent as the rest of the collection that you almost want to leave on forever. I'm not going to lie, I've left this on of upwards of 30 minutes, just because I couldn't get enough of the scent. It does an excellent job at putting a little life and moisture back into my dehydrated, coloured, dry, damaged hair. It retails for $43 for 250ml.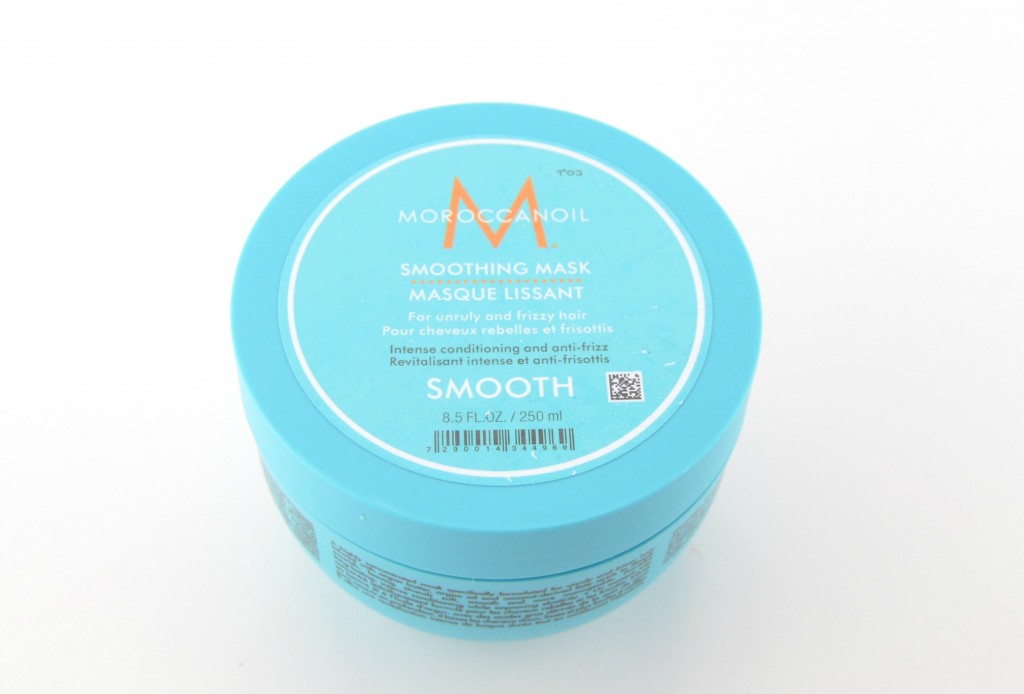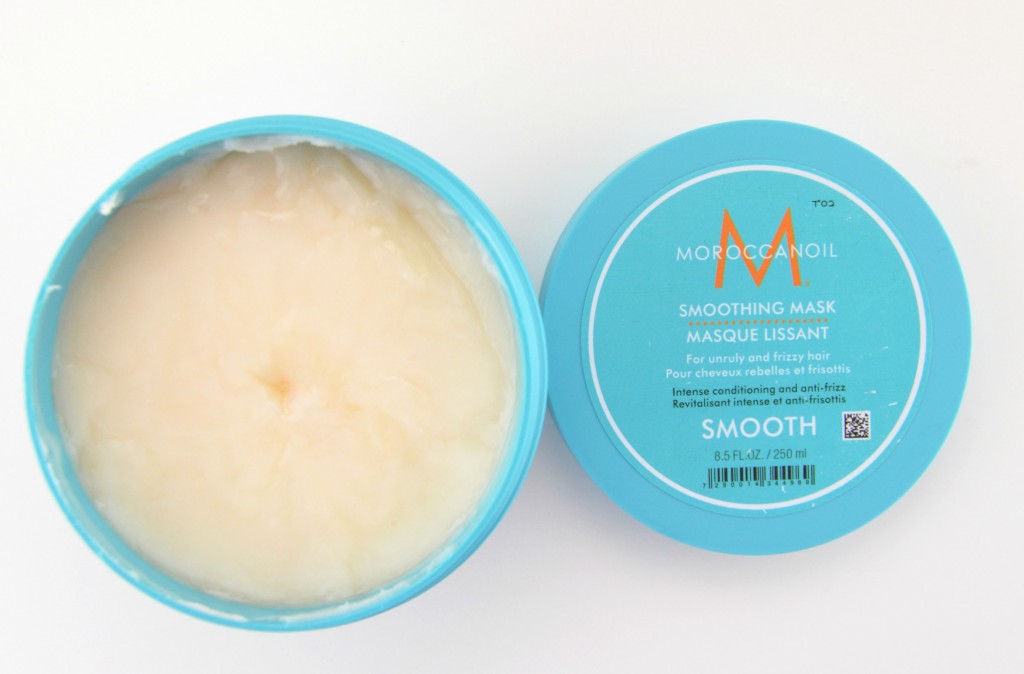 If you like this Moroccanoil Smooth Collection Review make sure you come and check out what I wore on the cruise along with fun pictures at sea (found here)