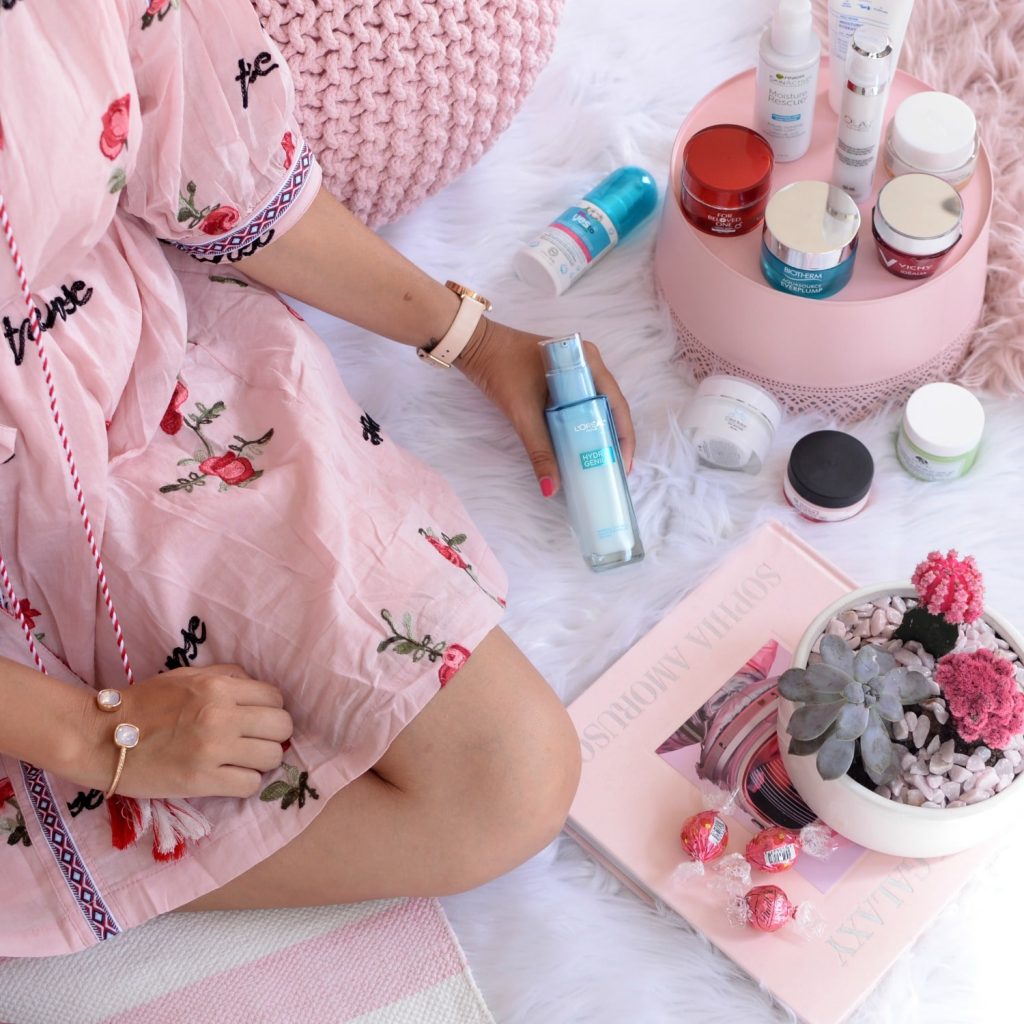 Top 12 Daily Facial Moisturizers
Although most of us are focusing on protecting our skin from the sun's UV ray with sunscreen, it doesn't mean we can skip our daily moisturizer. Your skin may be feeling a little dehydrated from all the heat, which is why it's extremely important to keep it nourished and hydrated. Without a daily dose of hydration, your skin will become dry, flaky, red and itchy. No matter your skin type and no matter how hot and humid it gets outside, you still need a facial moisturizer. You might want to consider a lightweight moisturizer, as opposed to a rich, creamy and thick lotion that you use in the winter. I've been busy testing out some of the best warm weather-approved moisturizers at every price point. If you're looking to improve your skin condition and achieve healthy, glowing skin all summer long…keep reading.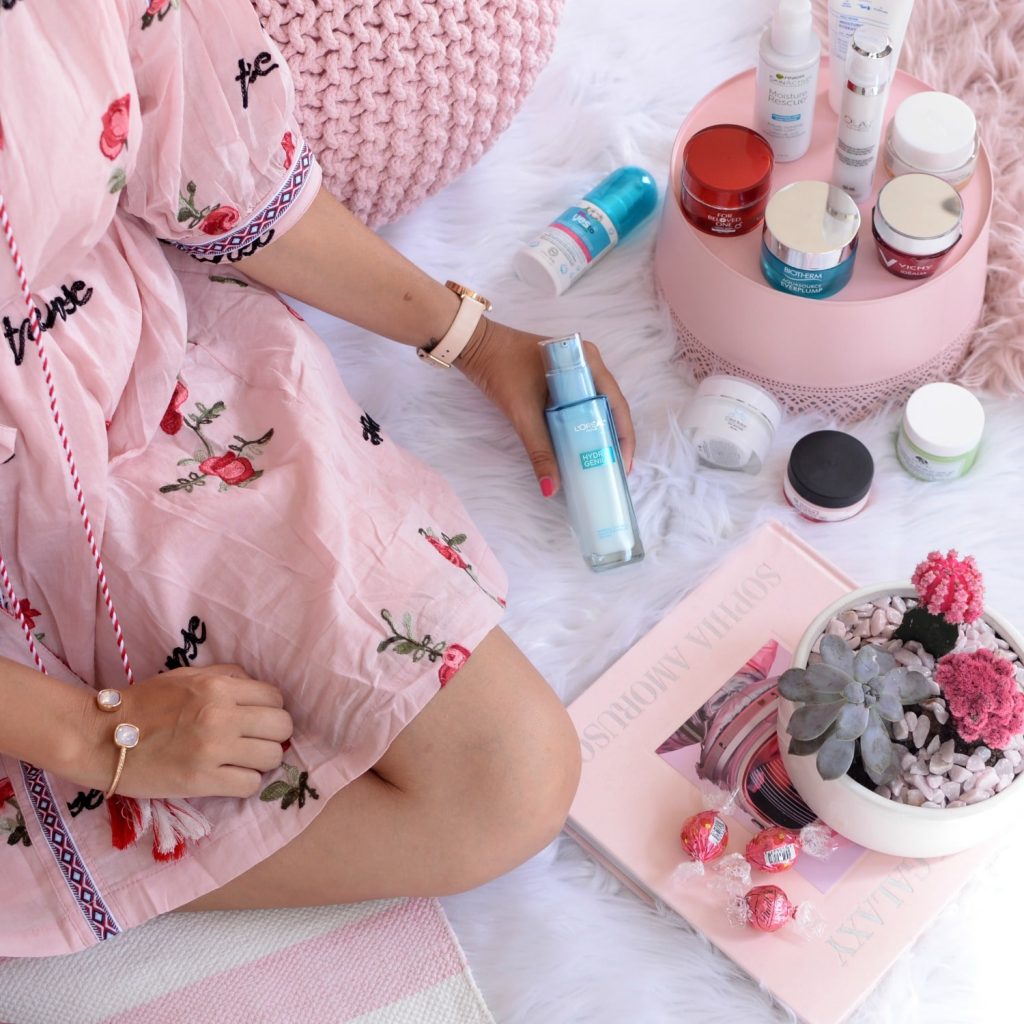 On a budget, the drugstore is filled with a ton of great brands. L'Oreal, best-known for their large selection of cosmetics, also has an amazing skincare lineup. The new L'Oreal Hydra Genius Daily Moisturizer is an excellent budget buy with beneficial ingredients to keep your skin soft, supple and nourished. It's a water-based moisturizer that's formulated with hyaluronic acid (usually found in high-end brands) to help provide intense and continuous hydration for upwards of 72 hours. It also contains aloe water to help quench the skin with moisture and lock in hydration for all day comfort. Its incredibly lightweight texture absorbs almost instantly and immediately goes to work improving skin's natural moisture barrier. It leaves skin smoother, plumper and with a healthy radiant glow. It retails for $23.99 for 50ml.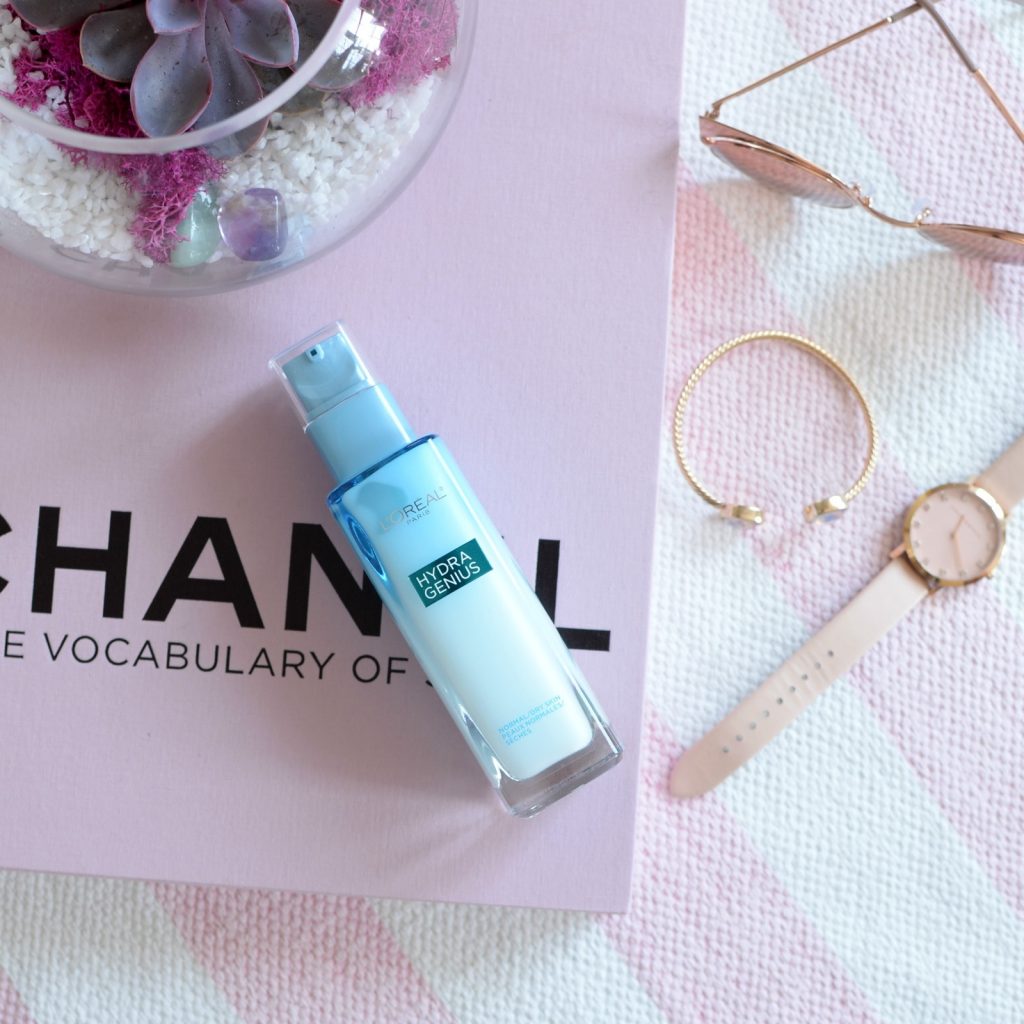 Garnier SkinActive Moisture Rescue Actively Hydrating Daily Lotion incredibly lightweight formula helps to lock in moisture for upwards of 24 hours. It's formulated with 3 natural-inspired ingredients to help retain moisture and keep skin actively hydrated throughout the day. Grape water helps to defend the skin against environmental aggressors (perfect for the hot summer months), while apple water extract helps to maintain your skin's natural moisture barrier. It also contains a heavy dose of vitamin E to help soothe and condition the skin. Its fragrance-free formula is perfect for those with sensitive skin or those that find heavenly scented lotions irritating. It retails for $9.97 for 118ml.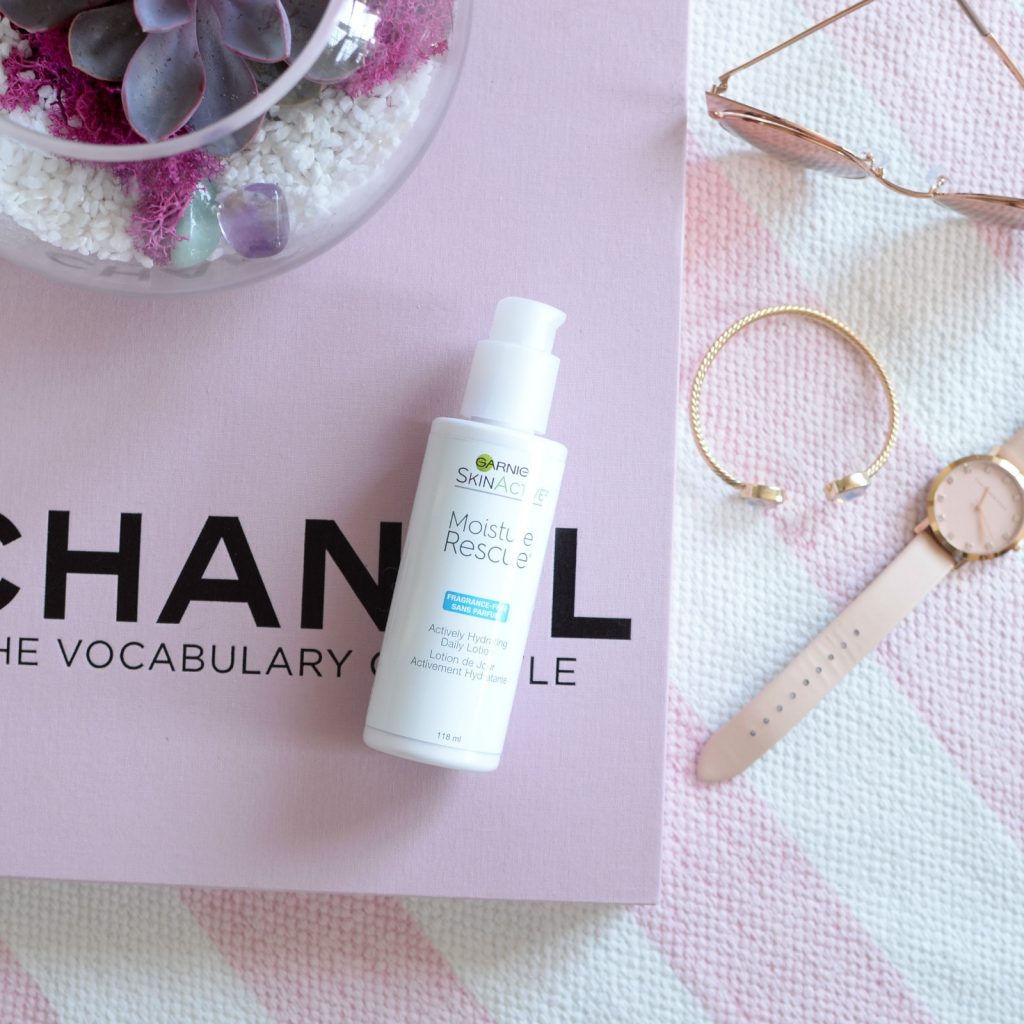 Keeping with the drugstore theme, Yes To Cotton Comforting Facial Moisturizer features a unique cotton and cottonseed oil extract formula that's created for those with ultra-sensitive and allergy-prone skin. This weightless cream is 98% natural and rich in antioxidants to help protect the skin and leave it moist and hydrated. Its lightweight cream formula goes on smoothly and sinks into skin quickly, leaving skin feeling softer and smoother. It helps to soothe the skin, reduce redness and gives long-lasting moisture without irritating the skin. It's the perfect daytime and evening moisturizer, as it helps replenish the outer layer and minimize the effects of harsh soaps and cleansers. It retails for $16.99 for 50ml.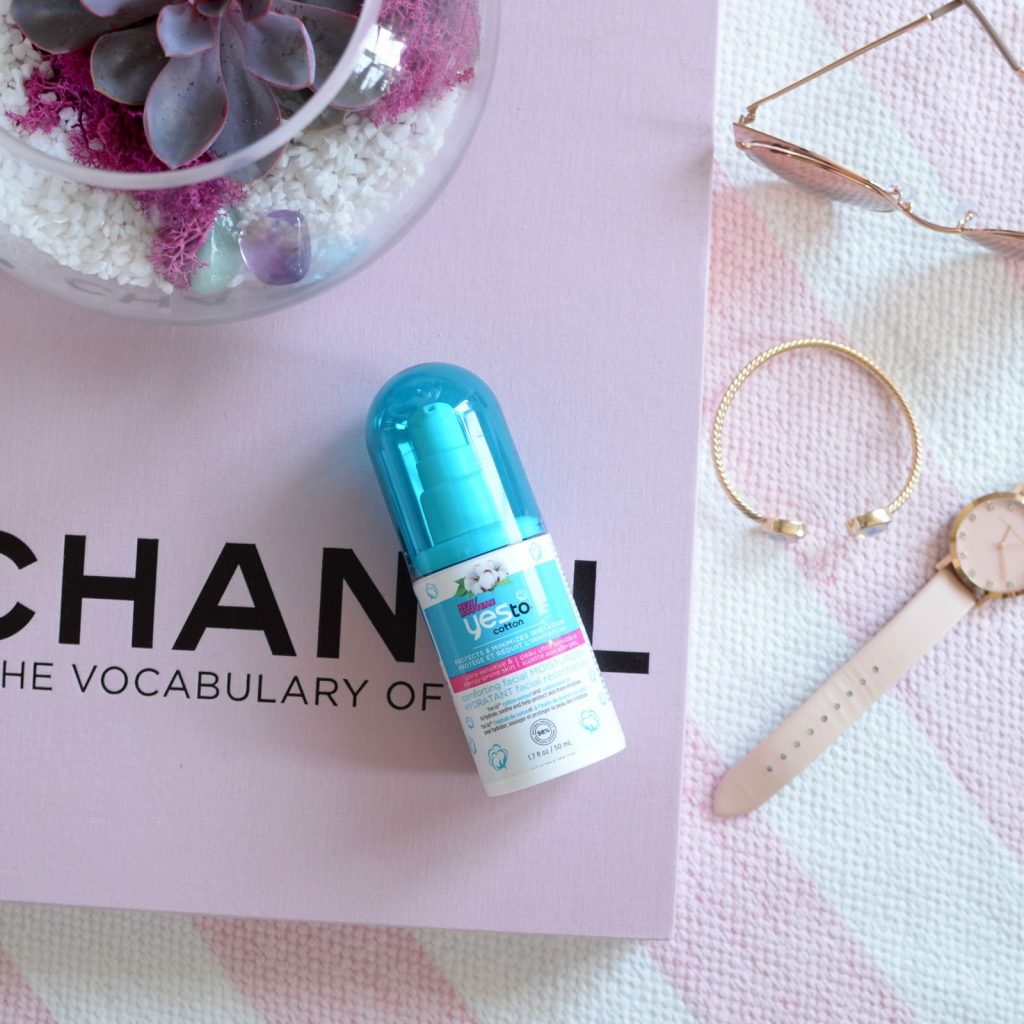 Olay Luminous Brightening & Protecting Lotion is another amazing drugstore find that's perfect for those looking for hydration with the added bonus of SPF 30. It helps to prevent the early signs of aging while brightening and illuminating the skin. Its lightweight, non-greasy or oily formula helps to nourish and hydrate the skin for all day protection. It instantly penetrates deep down into the skin's surface to help improve texture and elasticity after a single use. It immediately helps to hydrate, soften the look of fine lines and plump the skin. This silky-smooth cream takes years off your skin age after one treatment. It retails for $34.99 for 50ml.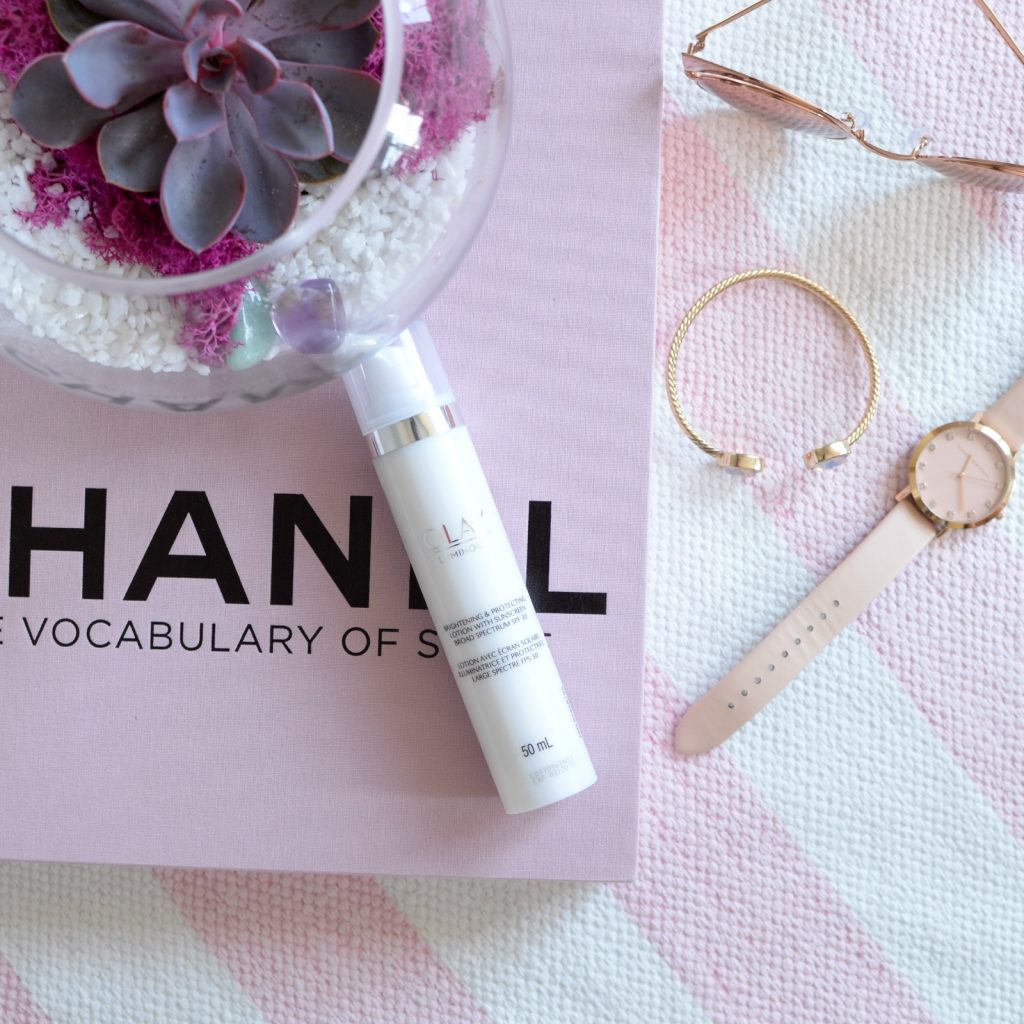 Looking for a hydrating night cream, try the new Avon NutraEffects Active Seed Complex Radiance Night Cream. It's formulated with chia seeds and bird of paradise seeds to reduce the appearance of discoloration, while brightening your complexion. It features an intensely rich and creamy formula that may be better for those with dry, very dry or mature skin. It deeply hydrates the skin without any stickiness or oil residue left behind. In the morning, you'll wake up to perfectly moisturized, dewy and healthy skin. It adds a touch of radiance to the skin without looking shiny or greasy. It retails for $20 for 50ml.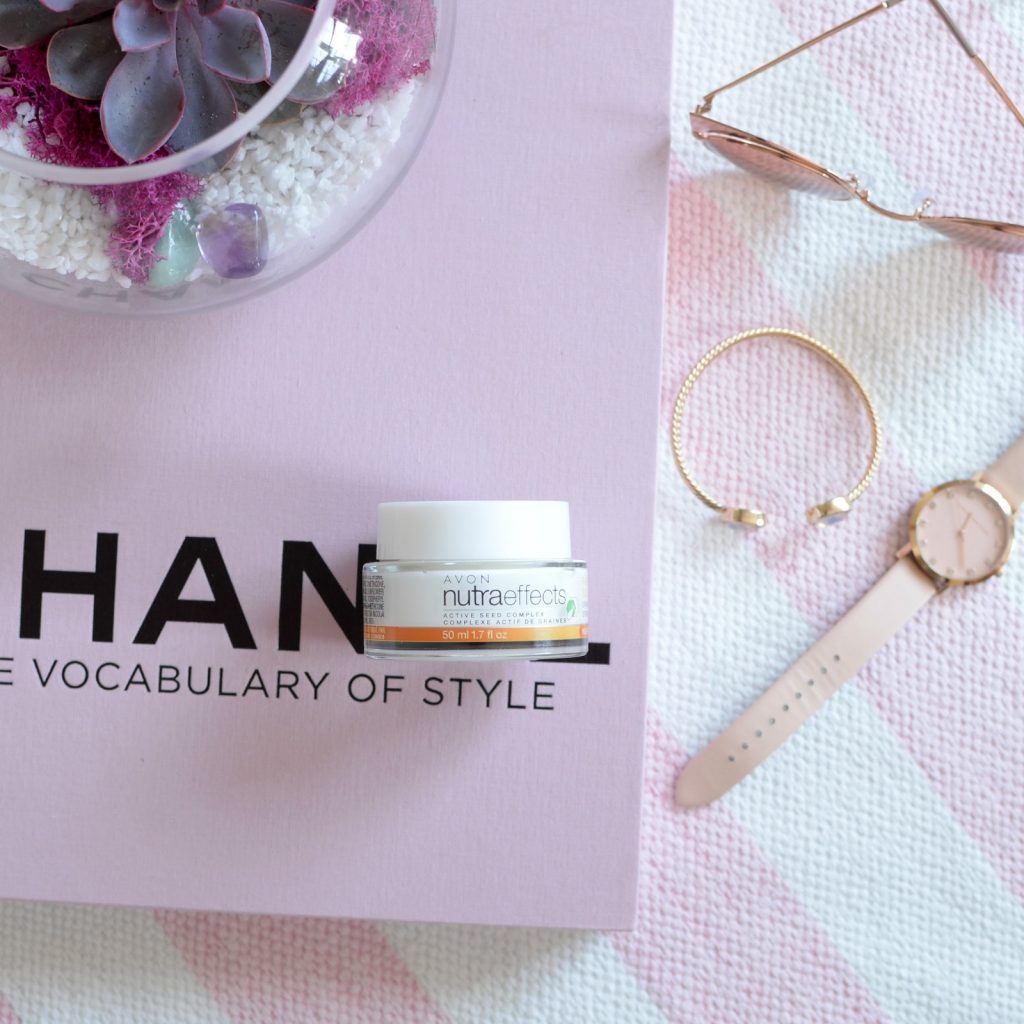 We all know the important role Vitamin E plays in our skincare routine, not only does it keep our skin silky smooth and soft, it helps fight visible signs of aging, like wrinkles, age spots, dullness and unevenness. The Body Shop Vitamin E Moisture Cream is one of the brand's all-time best-selling products, and for good reasons. Its weightless, yet extremely moisturizing formula absorbs into the skin within a few short minutes and helps to keep skin hydrated throughout the day. This powerful antioxidant cream helps protect the skin from free radicals while providing beneficial ingredients you so desperately deserve. Its ultra-light formula provides extreme hydration without feeling sticky, greasy or oily. With each use, your skin is left looking more youthful, fresh and radiant. It retails for $22 for 50ml.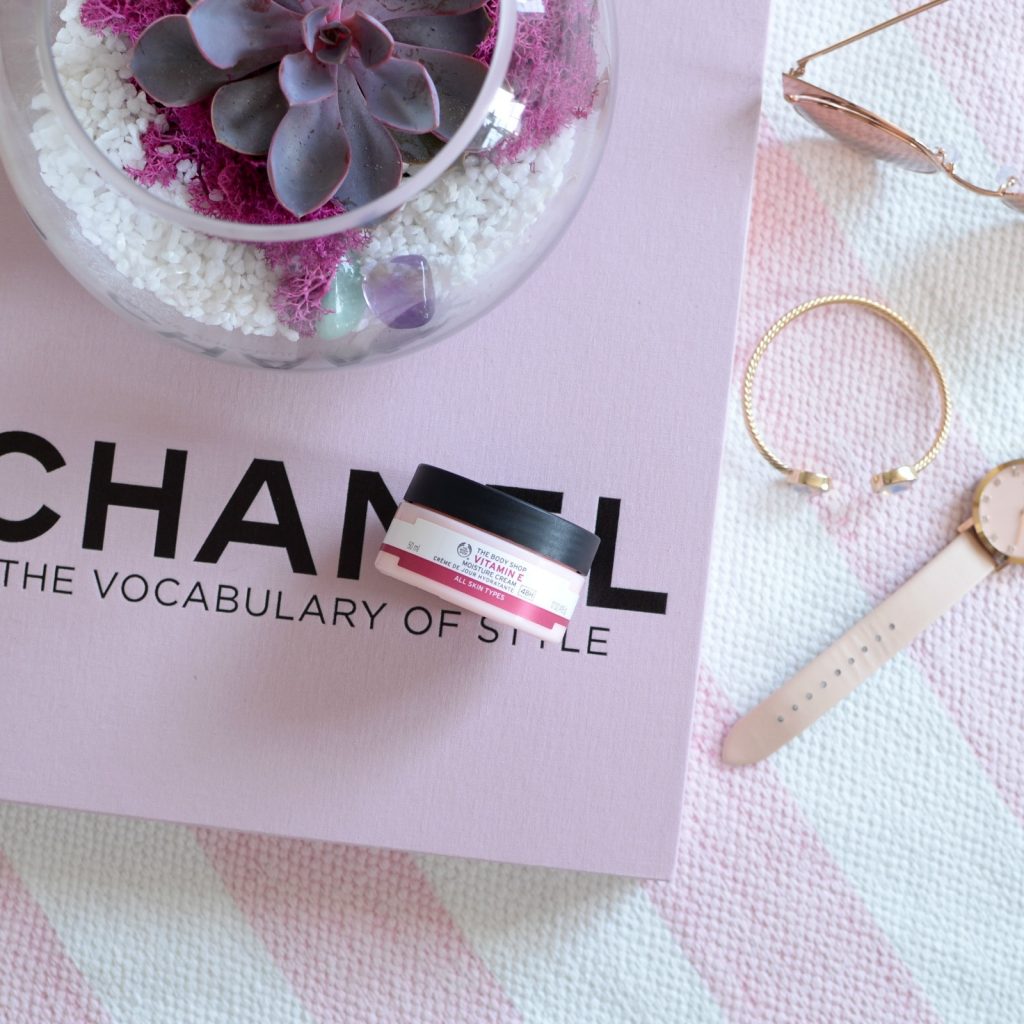 Dr. Belmeur Daily Repair lines was created to help tackle dryness, damaged and sensitive skin for healthy, radiant, glowing skin in the matter of weeks. Dr. Belmeur Daily Repair Moisturizer is an excellent daily moisturizer that works extremely well under your foundation. Its formulated without any harsh ingredients, which means it's safe enough to use on those with even the most sensitive skin. Its mild plant-base formula is fragrance-free and helps to form a moisture layer to instantly calm and soothe dry skin. In as little as 4 weeks you'll start to see improvement in hydration levels with no more red bumps, irritation or flakiness. Its unique light and somewhat bouncy texture is refreshing and relaxing. It doesn't leave skin sticky or greasy, nor does it feel thick or heavy on the skin. It retails for $32 for 120ml.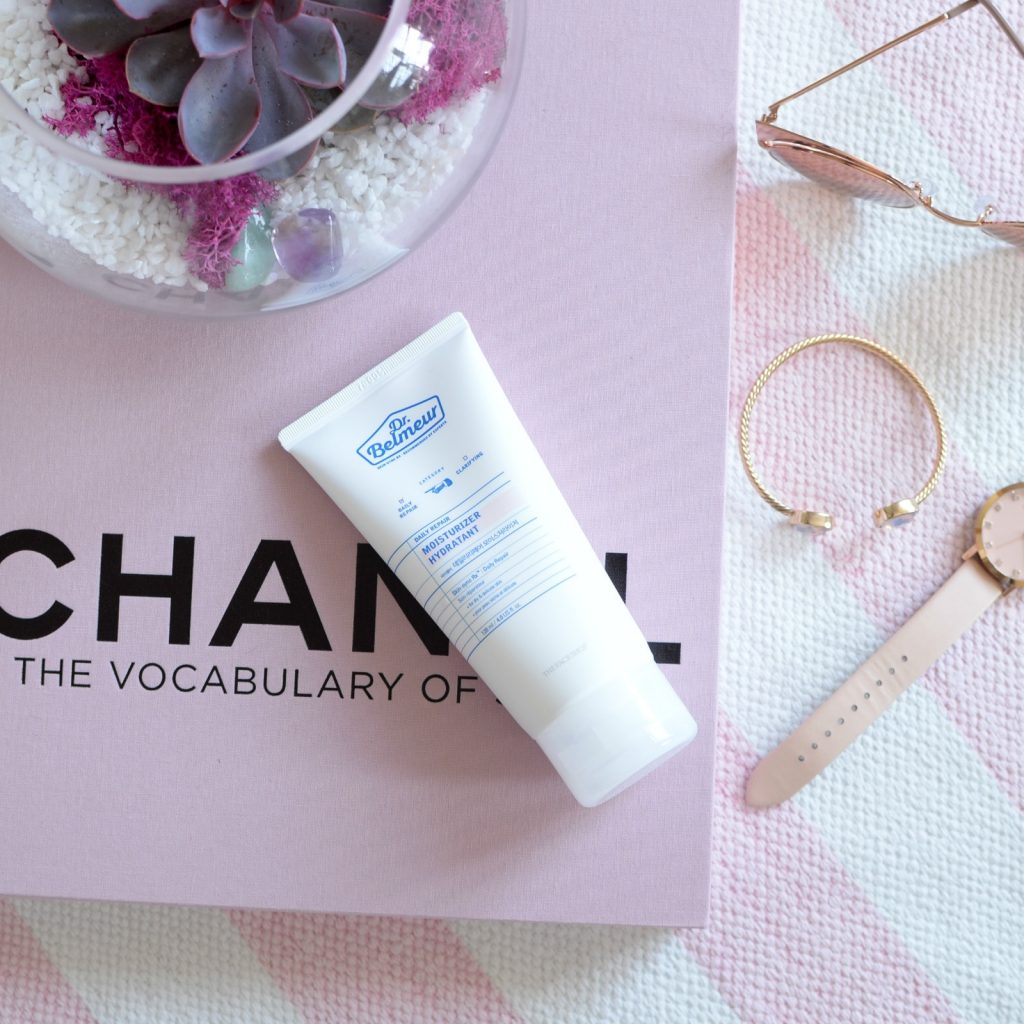 If you're looking to right the first signs of aging, or live a busy lifestyle, Vichy Idéalia Smoothness & Glow Energizing Cream can help. It's designed and created to help even out skin tone and texture for an all-over natural glow. It's formulated with black tea and adenosine extract, along with antioxidant blueberry extract, to help ensure soft, fresh and silky skin. It helps to fight fine lines, dullness and loss of radiance. Its silky-smooth texture blends into the skin like a dream. It provides a fresh feeling, while boosting hydration. It's extremely light on the skin, making it the perfect cream for both day and night. It doesn't clog pores or cause breakouts, thanks to its paraben free formula. Overtime, it will help reduce fine lines, refine pores and boost a glow. It retails for $45 for 50ml.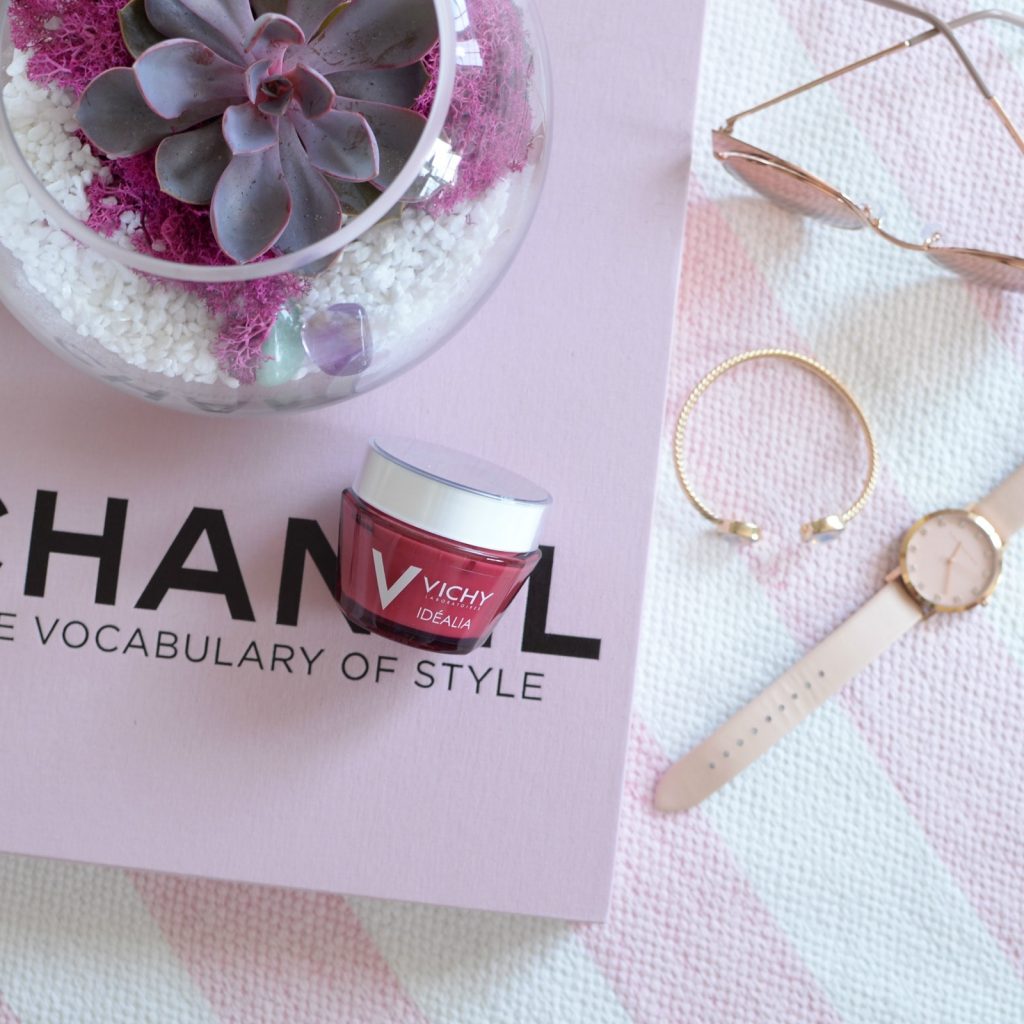 Origins A Perfect World SPF 40 Age-Defense Moisturizer with White Tea is the perfect daytime moisturizer for summer, as it helps protect against environmental aggressors like UV and pollution. This antioxidant-rich moisturizer helps to instantly hydrate, brighten and boost your skin's natural moisture barrier. This is an excellent moisturizer to prevent premature aging, while protecting your skin from UV damage, thanks to its high SPF40. White tea extracts help to leave skin healthy, luminous and glowing. It warms up beautifully with the warmth of your fingers and blends into the skin flawlessly. For such a high amount of sunscreen, it doesn't ball-up on the skin or leave a nasty white caste behind. It's perfect for under makeup and foundation. It retails for $55 for 50ml.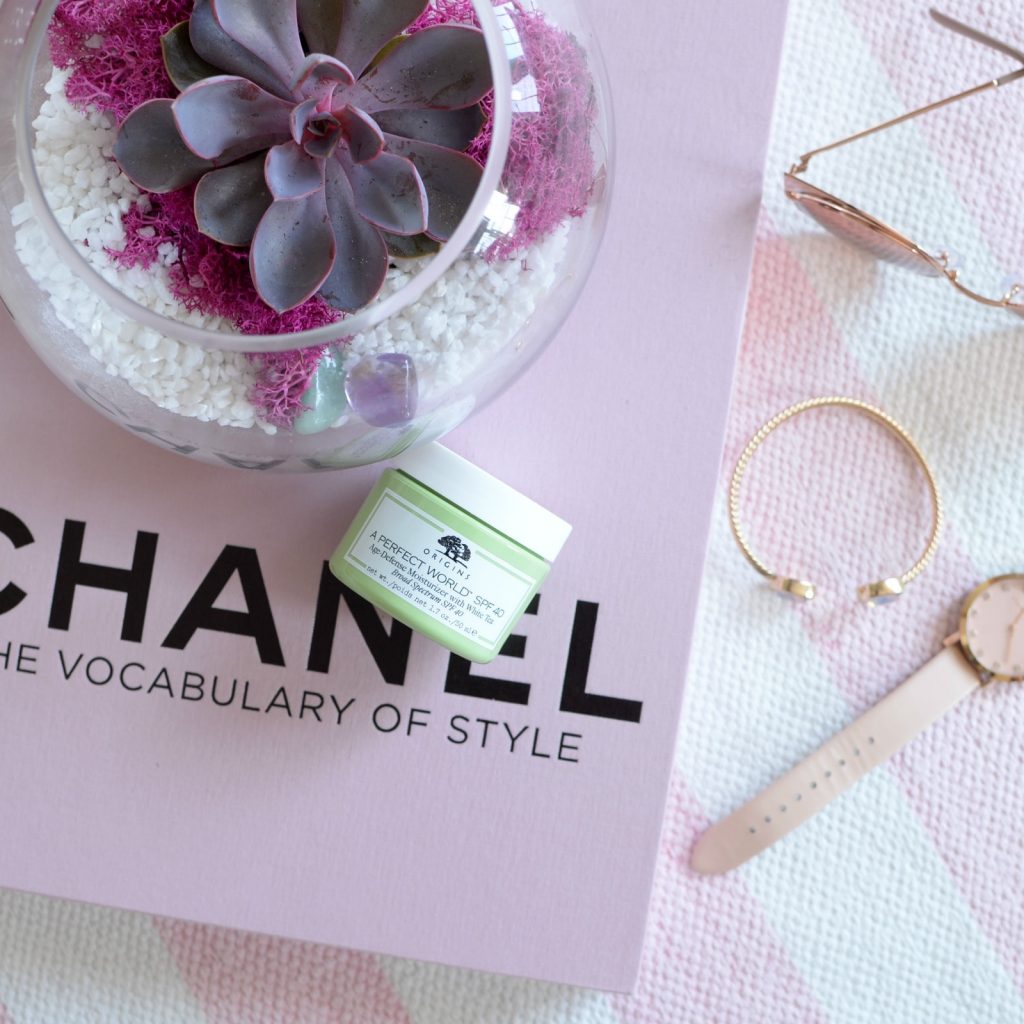 Biotherm Aquasouce Everplump is both a daytime and nighttime moisturizer in one. It helps to visibly plump, hydrate and reduce fine lines and wrinkles. Its highly concentrated gel-like texture requires only the smallest amount to instantly moisturize the skin. Its unique formula instantly penetrates deep into the skin to quickly start hydrating the skin. Its dense texture helps to fill in fine lines and wrinkles for a fresh, healthy, more youthful appearance. Immediately after applying, the formula breaks down into millions of tiny micro-drops. It absorbs into the skin incredibly fast, almost the same way water dries on your skin, and is completely silky, smooth and soft. Its innovated reverse water-in-oil formula brings in twice the number of moisturizing agents than other creams. It retails for $60 for 50ml.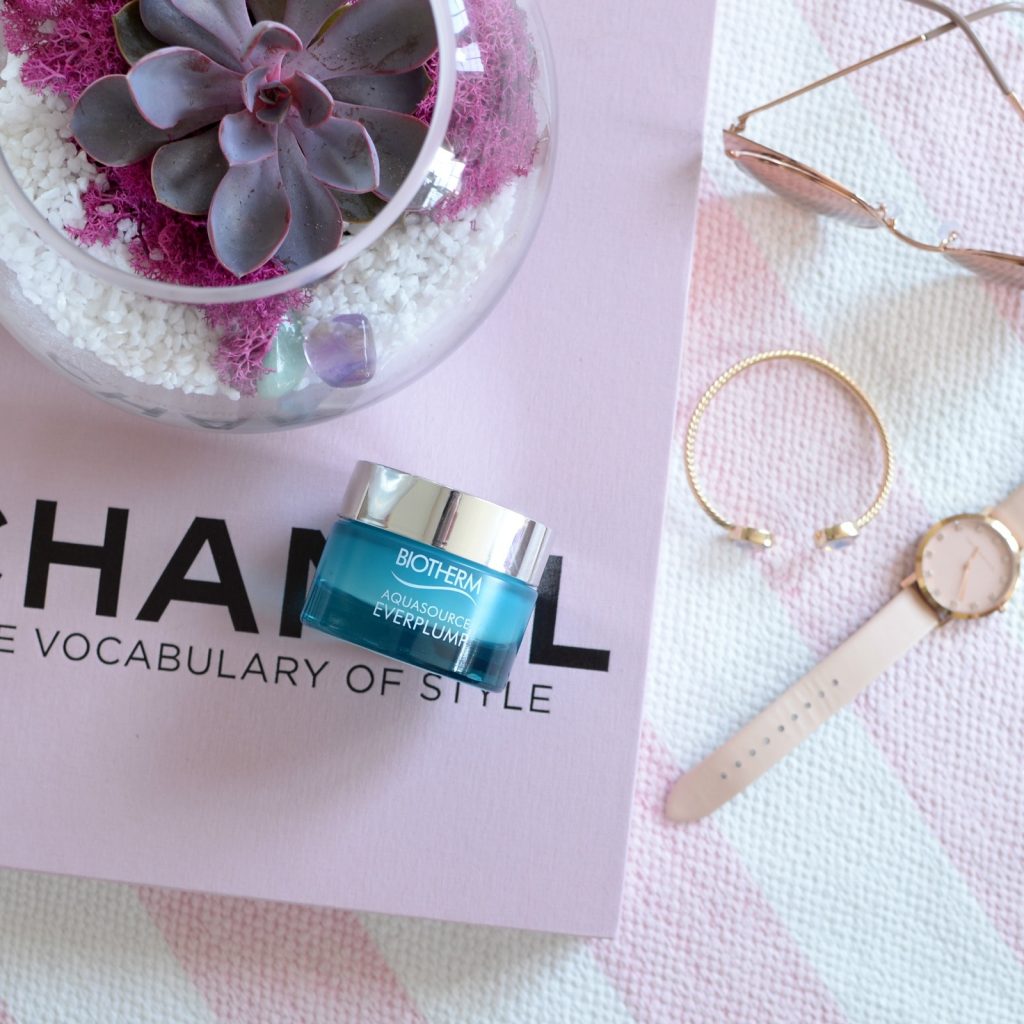 Hyaluronic acid is an extremely moisturizing and hydrating ingredient, usually found within high-end skincare brands. Caryl Baker H20 Restore Antioxidant Cream is packed-full of natural anti-aging and organic botanical extracts, vitamins and hyaluronic acid to help nourish and renew the skin. Its rich and creamy formula helps to promote collagen production and revitalize the skin. It instantly provides a healthy, soft, smooth and radiant finish that keeps skin moisturized and glowing throughout the entire day. It helps to brighten, calm and hydrate the skin, while boosting moisture loss. It retails for $65 for 30ml.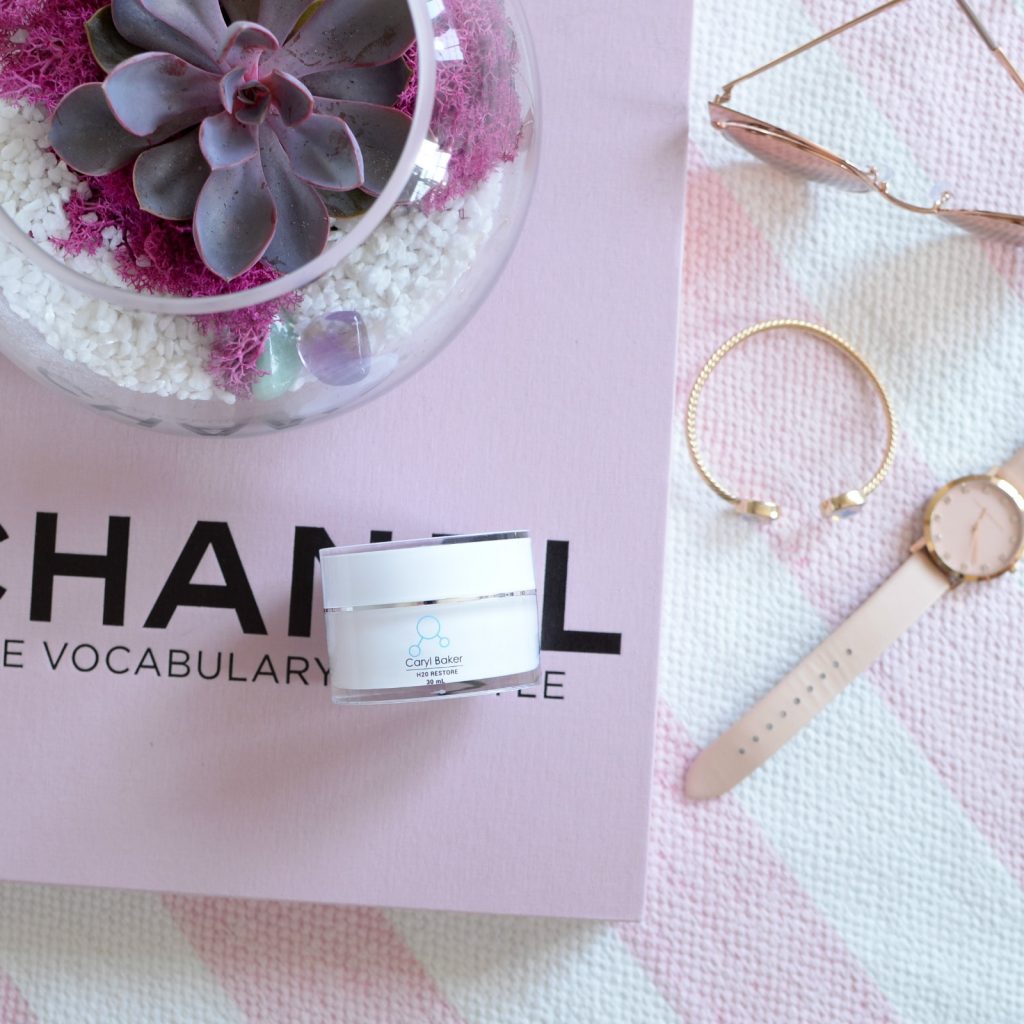 I quickly fell in love with For Beloved One, but this season the brand has released a new collection designed to combat the first signs of aging. The lineup helps to lift, tighten and rejuvenate the skin for a dramatically younger looking complexion. The brand's new For Beloved One Advanced Anti-Aging Ceramide Squalane Moisturizing Cream features a unique combination of ceramides and squalane to help smooth, nourish and hydrate the skin for a more youthful, supple and firmer appearance. Red tourmaline activates the microcirculation for stronger elasticity, while vitamin E and natural oat kernel extract help to repair damage and regenerate the skin. Complexion is left flawless and luminous with each use. It retails for $99 for 32ml.