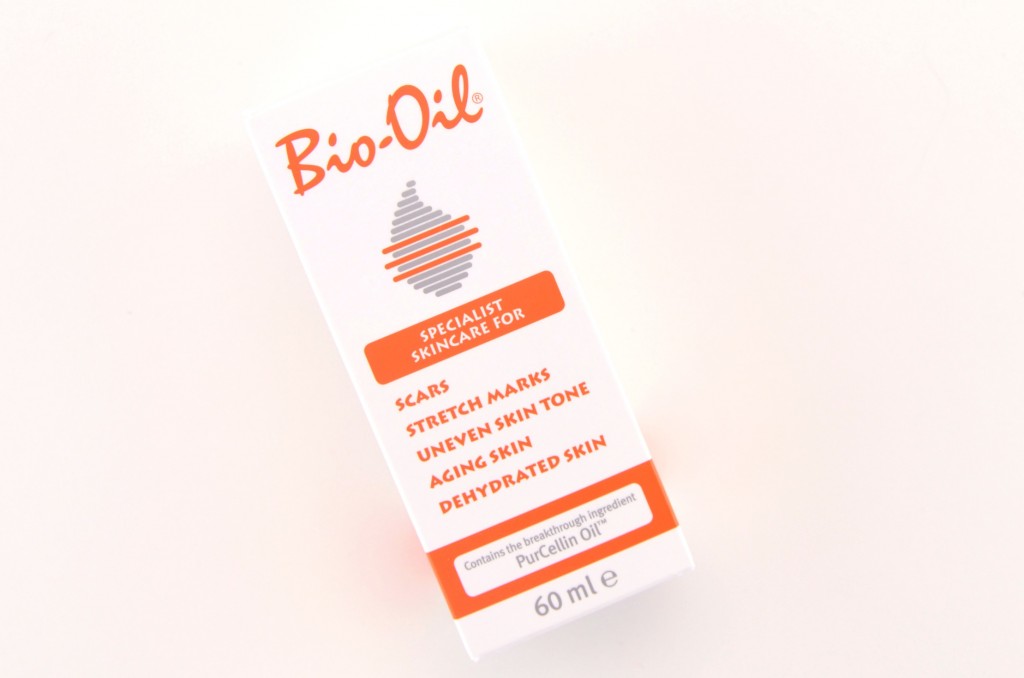 As Seen on TV
 Oils have been all the rage these past few years, but Bio-Oil was one of the first to hit the market back in 2002. I can't tell you how many times I've seen the commercial for Bio-Oil, thinking to myself… "I need to try this". It was then introduced to the Canadian market in 2008 and since then has become one of the number one doctor and pharmacist, over-the counter-scar treatment oils and has won endless amounts of awards (191 and counting). This miracle oil not only helps reduce the appearance of scars, but it helps to improve the appearance of stretch marks, evens out skin tone and is also effective for ageing and dehydrated skin.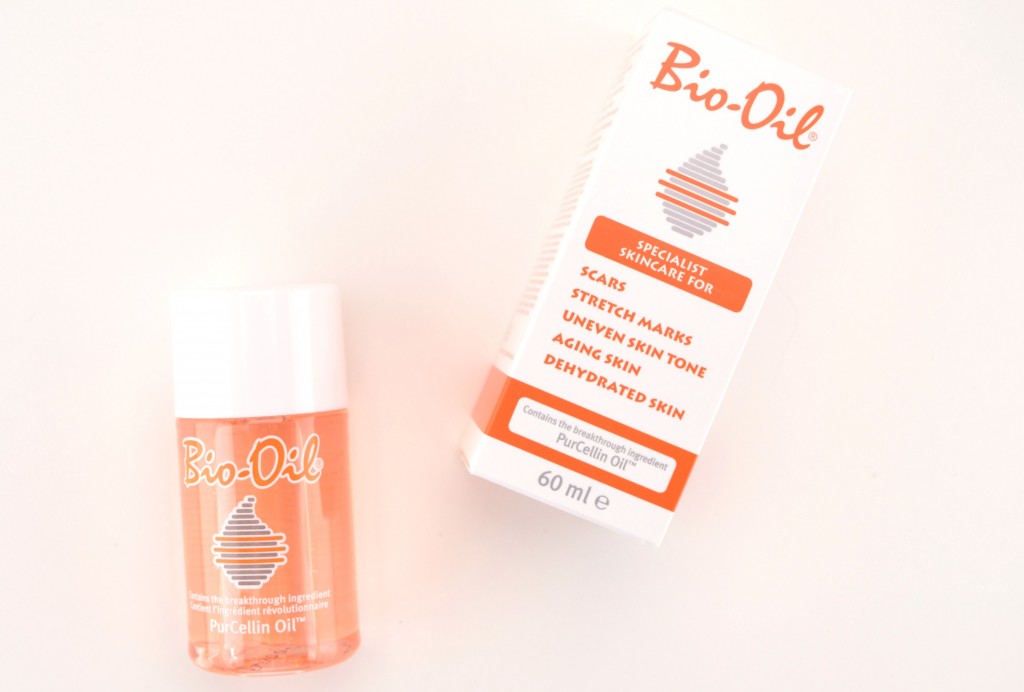 Bio-Oil features a unique combination of plant extracts (calendula, lavender, rosemary, chamomile oil) and vitamins A & E suspended in an oil base and contains a breakthrough ingredient PurCellin Oil™. Its lightweight, non-greasy formula ensures that the beneficial ingredients are fully and easily absorbed into the skin. Its moisturizing properties have the ability to lock in moisture making it the perfect all-over face and body moisturizer. It has a quick absorbing formula that is fully absorbed within 15 minutes. Although it is an oil, it doesn't feel heavy, greasy or oily on the skin or hair. It has a slight spicy scent, reminds me of gingerbread cookies that linger on the skin and hair for about an hour.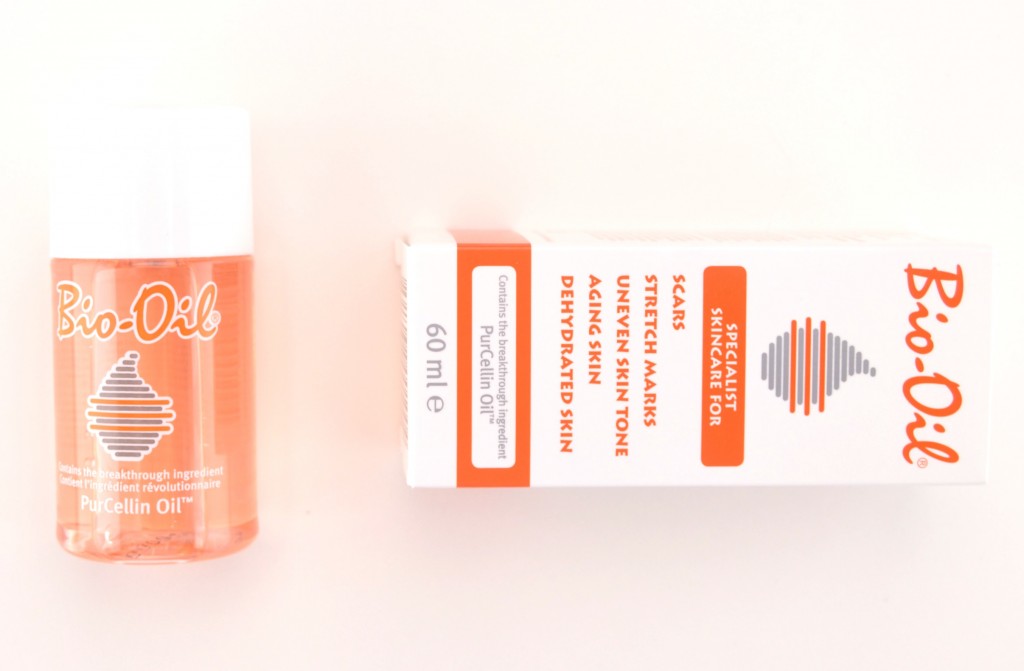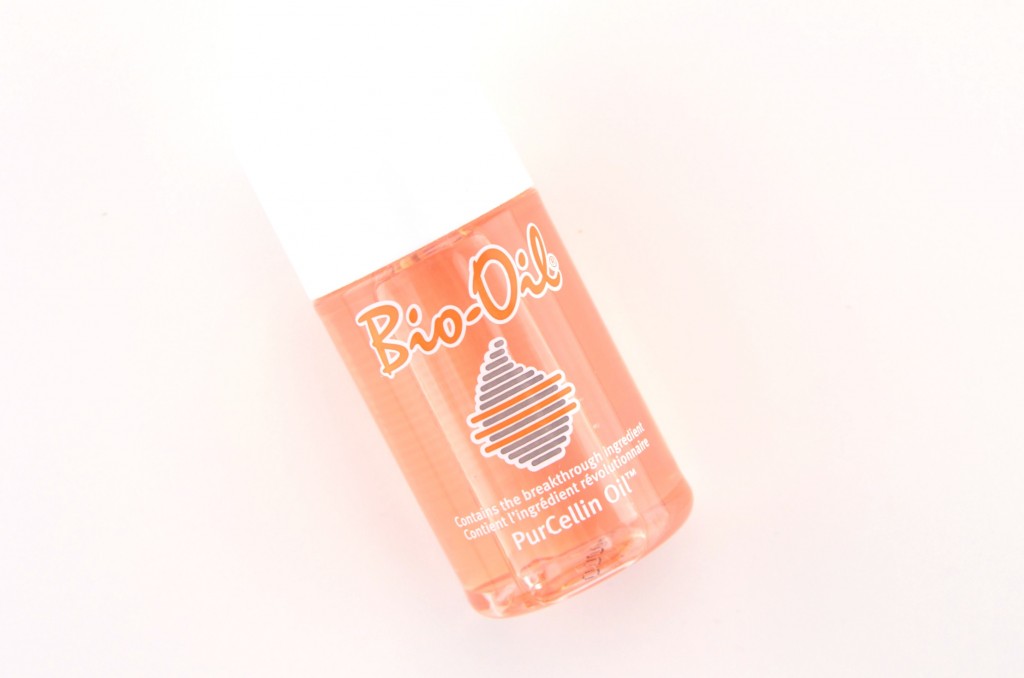 There are endless ways of using this oil besides just on stretch marks. Apply a small drop to the palms of hands to help soften dry, cracked, rough skin. It can be used as an all over body oil to instantly rehydrated and add a ton of moisture back into the skin. It can be mixed in with your favourite body lotion to provide added benefits, while leaving the skin soft and plump. Add a few drops to your nails and cuticles to help condition them for healthier looking nails (it also seems to make them grow quicker)? Add a few drops to running bath water for smoother, softer skin while soaking in the tub. It also works beautifully as a shaving oil for a closer, smoother shave. It also can be used as a makeup remover and does an excellent job at removing water-proof mascara, just be careful not to get into your eyes. It works wonderfully as a lip exfoliate to help moisturized dry, chapped lips. It also helps to relieve itchiness while soothing the skin. Finally, it can be used to soften split ends, help reduce frizz and control flyaways. Just apply a small amount to the ends of the hair after shampooing.
I have to admit, I may be a little hooked on Bio-Oil. This is already my second bottle. Yes, this small 60ml bottle does last quite a long time, since you only use the smallest amount, but that's only if you're using it on one part of your body. I've been applying it to both my hair, body and face, so I may be using it up quicker than the average person? My favourite way to use it, is to mix it with my daily moisturizer for added hydration and for easier application. It just seems to glide onto the skin easier, smoother and absorbs a lot quicker. I've also been applying one drop before my daily moisturizer in the morning, it's actually replaced my daily serum. Finally, I've been using it to tame my flyaways, which means less heat damage. Some days, I don't even need to take the straightener to my hair. It retails for $12.99 for 60ml.