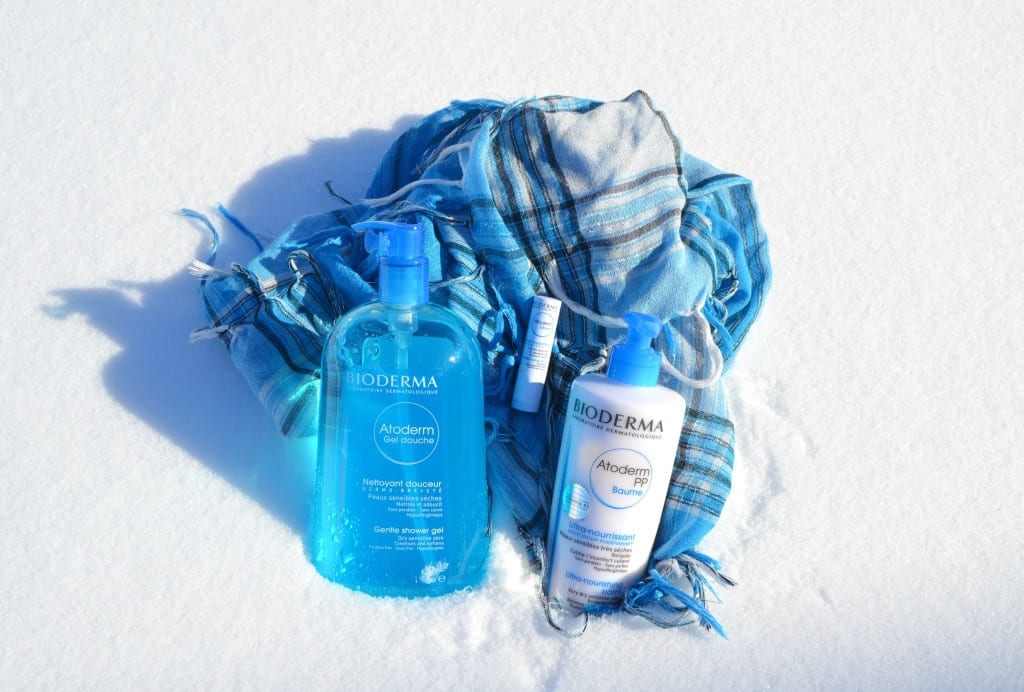 The weather dropped quite a bit over the weekend, we're talking -34 in London. My skin is slowly starting to feel the damage of the dry, cold air. Bioderma has the solution for those suffering with extremely dry, atopic sensitive skin this winter with their new Bioderma Atoderm Skincare Collection. This collection features dermo-patented formula that helps treat, maintain and protect your skin, while restoring moisture back in to dry, dull skin. If you're looking for a lineup of skin care products that will not only cleanse, but will actually treat and maintain hydration back into your skin this season, I highly suggest taking a closer look at this new lineup.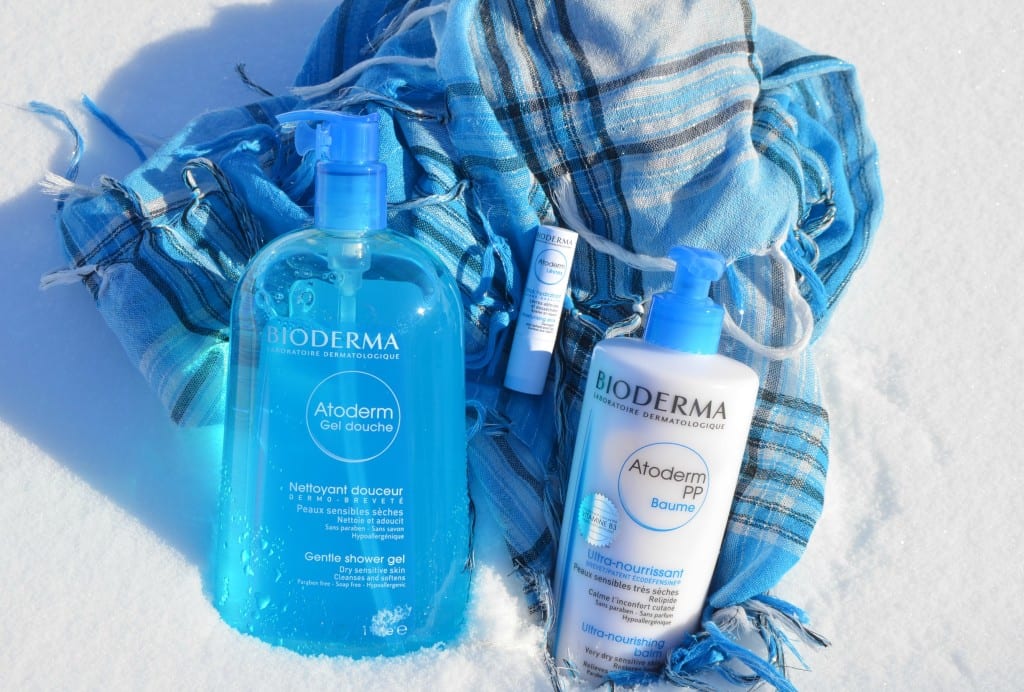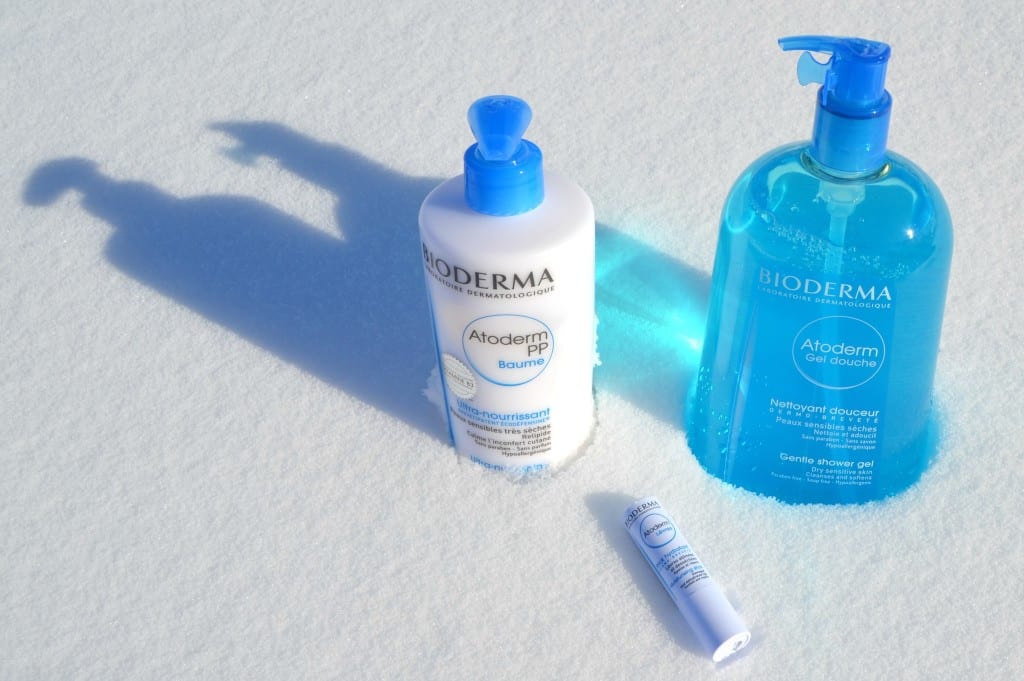 Bioderma Atoderm Shower Gel is a daily gentle soap-free cleanser that actually respects your dry skin. It helps to softly wash and soothe the skin, while leaving it even suppler than it was before you got into the shower. It comes to a rich and creamy lathery foam that lightly washes away all dirt, oil and daily grime, yet washes and rinses clean away without any greasy or slippery film. It leaves your skin feeling incredibly baby soft and smooth with just the slight feeling of hydration. It has an incredibly light, clean and refreshing scent that isn't too overwhelming or irritating. Although this isn't that moisturizing, you're still going to want to follow up with a body lotion, this is the perfect cleanser for those with dry, sensitive skin. It retails for $19.95 for 1L.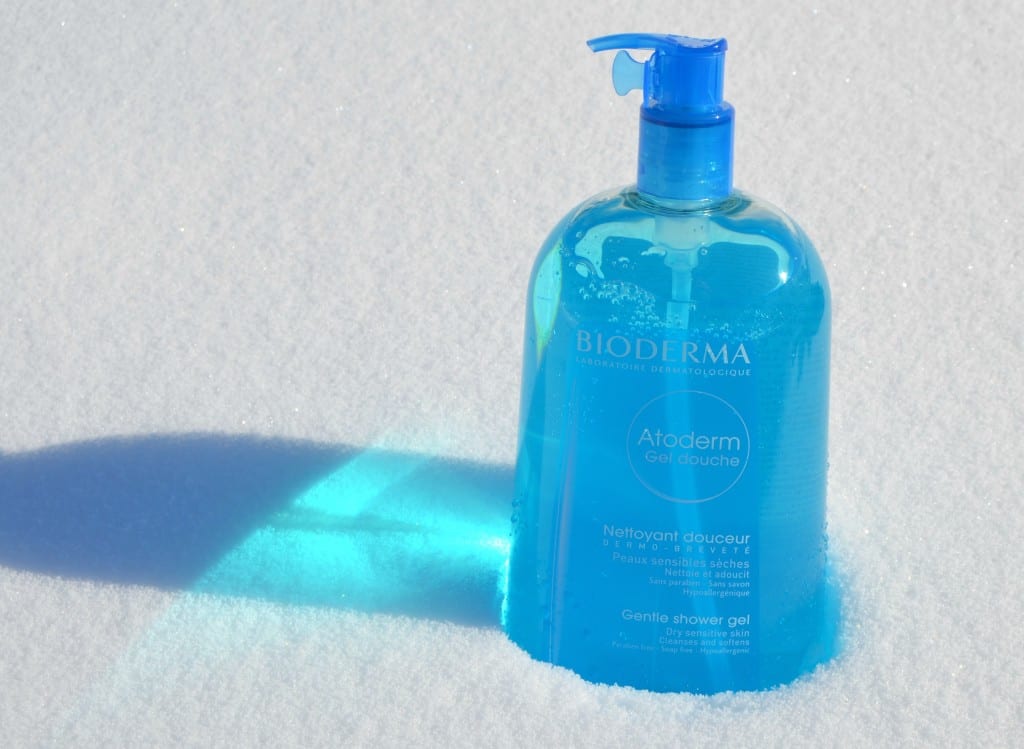 Bioderma Atoderm PP Balm is an extra-nourishing and anti-itching balm that features a rich and emollient texture that helps to provide long-lasting comfort and hydration. It has a rich and creamy texture that soaks into the skin almost immediately and absorbs fairly quickly. It's luxurious, velvety texture penetrates deep into the skin tissue for almost instant results, but day 3 or 4 you'll start to notice results. You don't have to worry about a sticky, greasy or oil residue, you can get dressed immediately afterwards. It helps to keep your skin moisturized for an entire 24 hours with a light, barely there scent. If you're looking for a body lotion that helps to soothe dry, irritate, itchy, red skin, while repairing your skin's natural moisture barrier, this one's for you. You're left with soft, silky skin that's never rough, scaly or tight. It retails for $29.95 for 500ml.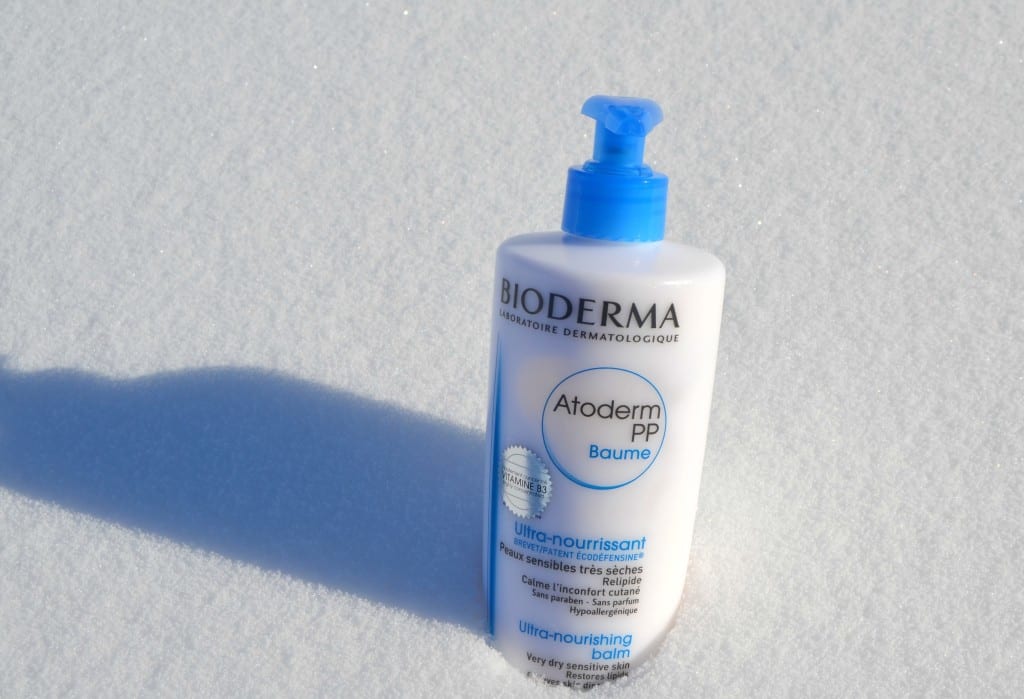 Bioderma Atoderm Moisturizing Stick is a daily moisturizing and soothing stick for dry, cracked lips. It instantly helps to repair and protect damaged lips, leaving them incredibly soft and supple. It comes in your standard lipstick tube with a clear, creamy, almost silky-like texture. It literary glides onto the lips like butter, without pulling or tugging on delicate skin. It helps to instantly add hydration back into dry, irritated lips. Unlike other lip balms that only seem to stay on the surface of your lips and eventually just get wiped away, this moisturizing stick seems to actually absorb deep down into the skin after a few short minutes, providing all day comfort and hydration. It has a lovely fruity, raspberry scent that doesn't smell fake or artificial. It retails for $6.95.