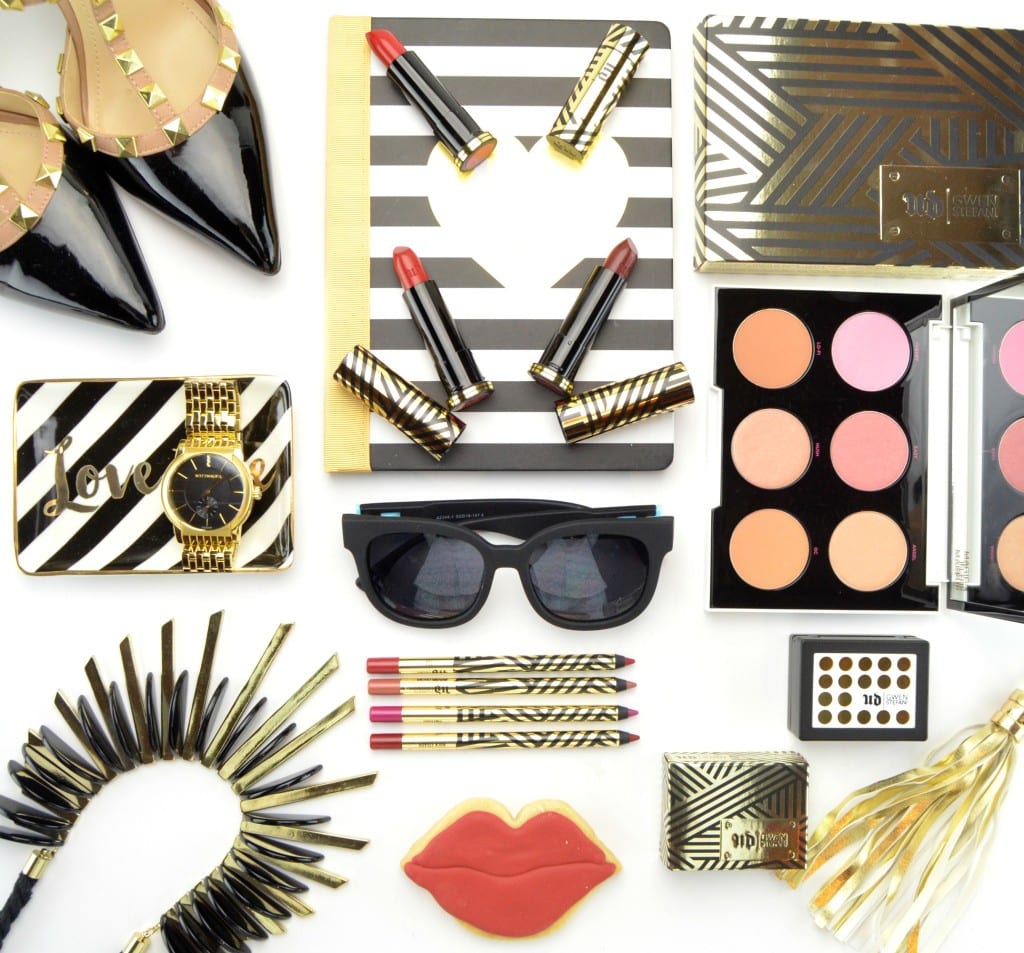 If you were obsessed with the Urban Decay Gwen Stefani Eyeshadow Palette as much as I was, that was just a little tease of things to come from this amazing collab. Urban Decay has just released 4 more limited-edition Gwen Stefani products that are just as amazing as the eyeshadow palette. Trust me, you're going to want them all. The brand spent endless amounts of hours in Gwen's home, talking all things makeup and ensuring everything is just right, while playing close attention to detail. It was inspired by her love of all things back and white, with a mixture of bold graphic prints and antique gold accents. Gwen gave full direction on both the shades and even the packaging. The collection features shades she wished she had in her own personal makeup collection, along with some of her favourite signature and iconic colours, like bold and bright reds.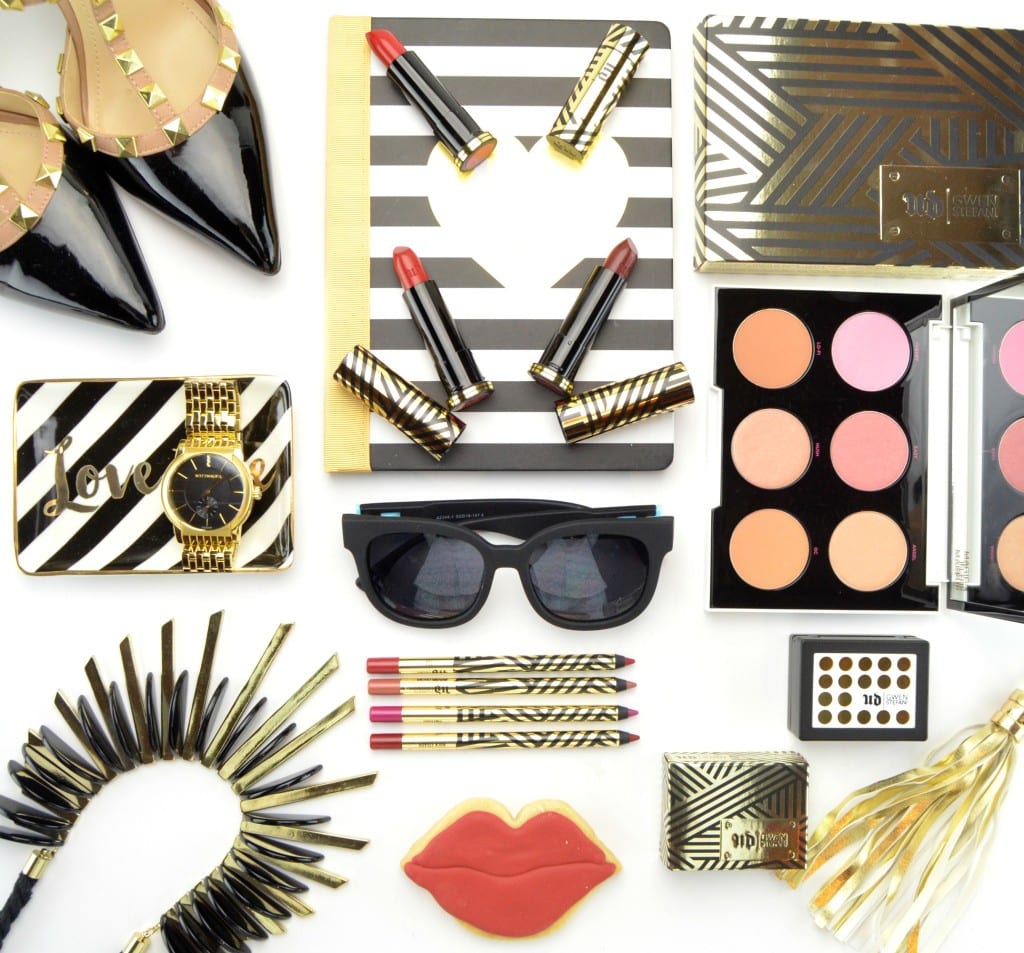 Gwen is a huge fan of defining and highlighting her complexion and with the new Urban Decay X Gwen Stefani Blush Palette you can easily get her glowing, contoured skin thanks to 3 shades of blush, bronzer and highlighters. This versatile palette comes in the same stunning packaging as the eyeshadow palette with a slight colour change, done mostly in white and gold. It features a lightweight, luxurious, soft and creamy texture that looks and feels incredible on the skin. It's finely milled formula goes on sheer, yet provides enough coverage to achieve both a barely there look to a more intense, dramatic evening look. It's both buildable and blendable and provides 8 hours of long wearing, streak-free colour that never looks patchy or dull. It comes in a variety of finishes from your satin and shimmer shades to completely matte and is flattering on all skintones. It retails for $60.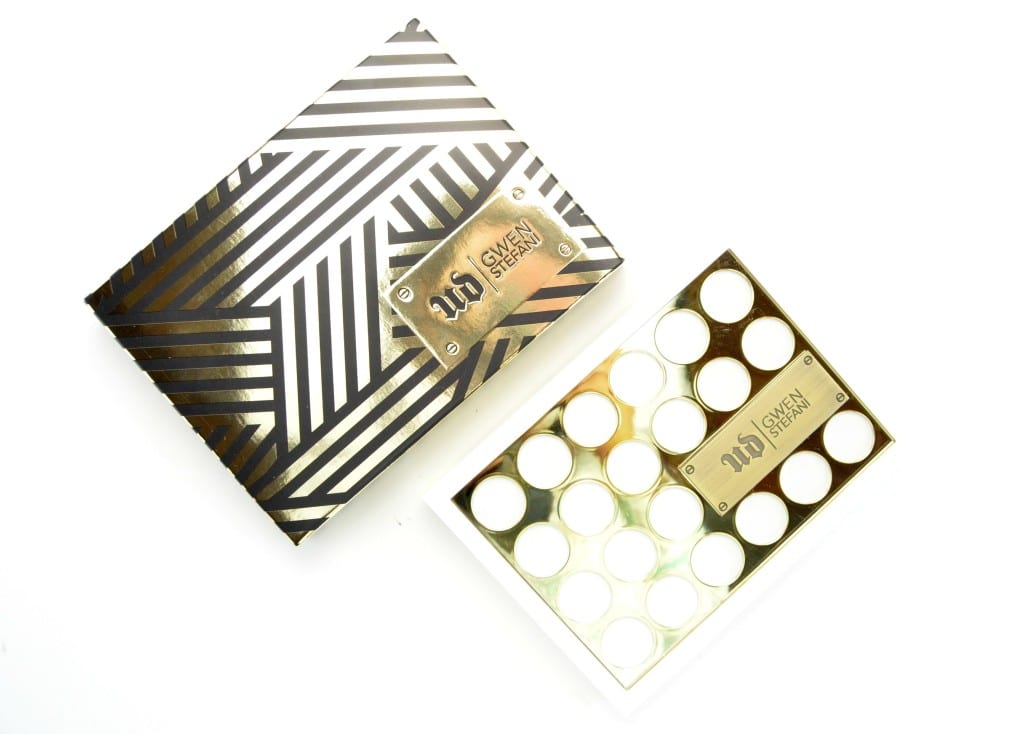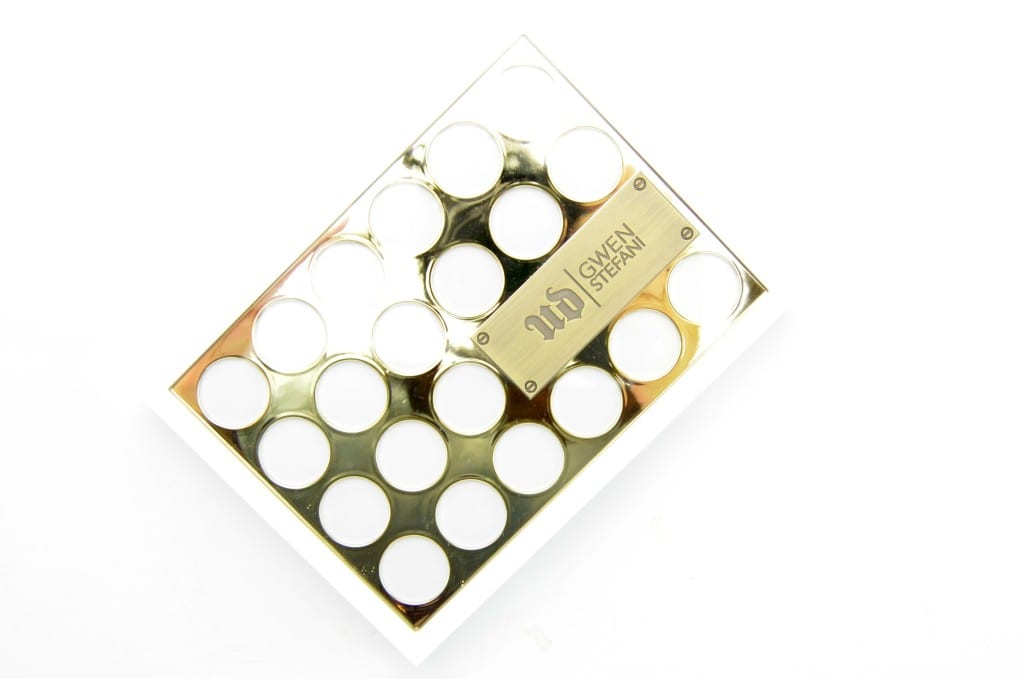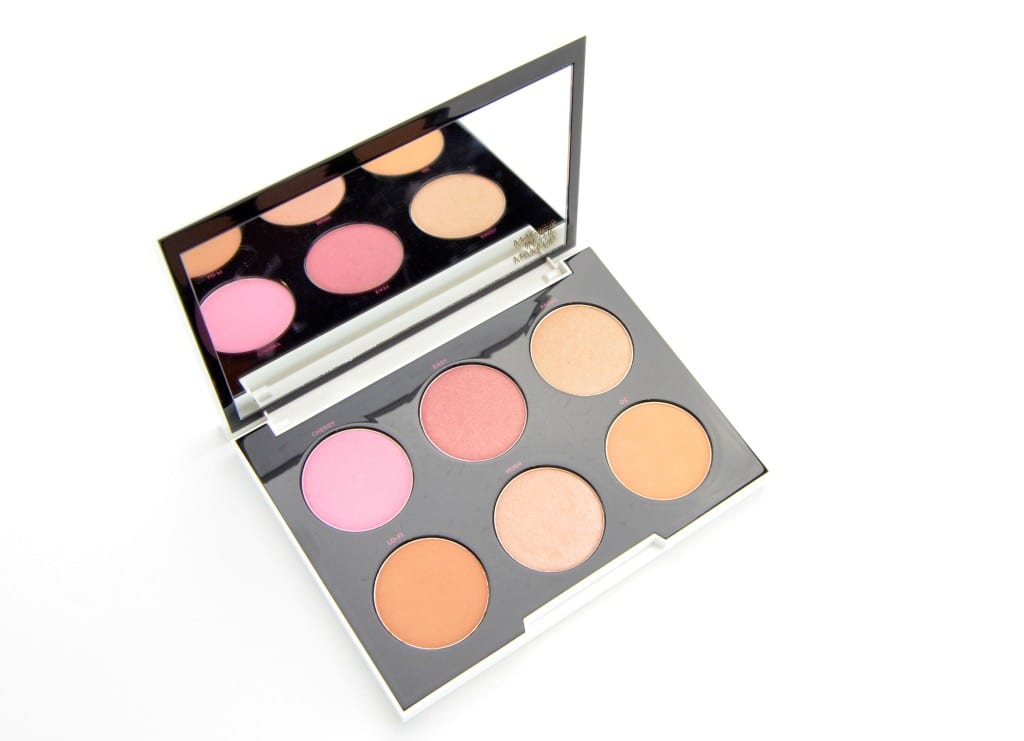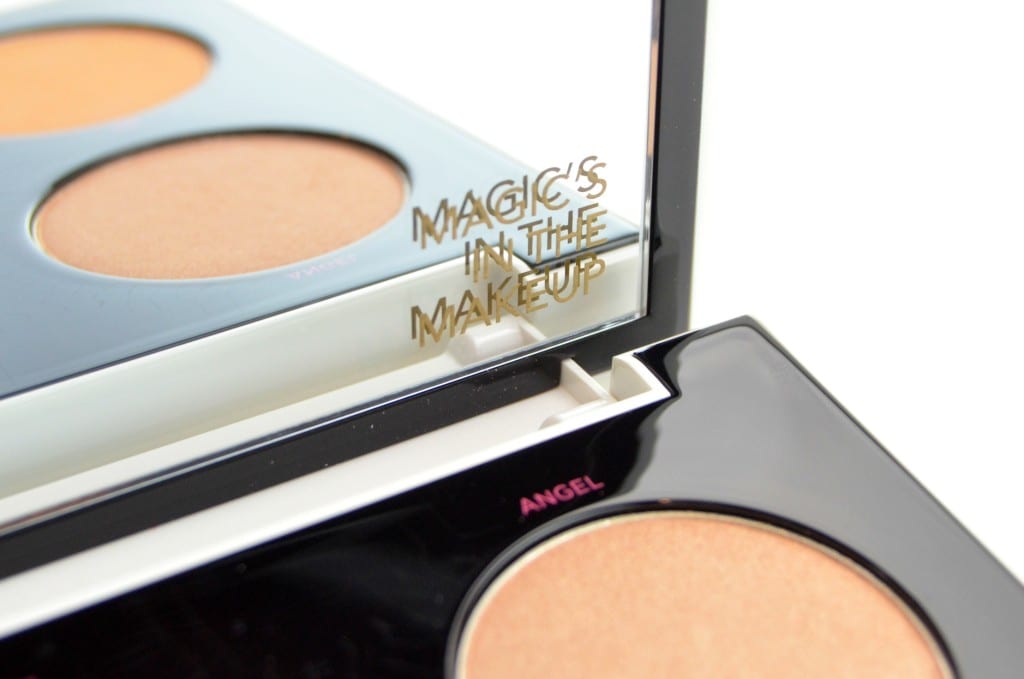 Urban Decay X Gwen Stefani Blush Palette features Cherry, a light pink with a satin finish. Although it may look a tad light in the pan, it actually applies to the cheeks slightly darken than in the palette. It is a cool-tone pink with a slight sheen to it that looks absolutely beautiful on a pale complexion like myself. Easy is a deep rose with a gold shimmer and a gold frosted finish. This rosy plum is a stunning blush shade and since it's so easy to achieve true opaque colour payoff, it will work on all skintones. Angel is a champagne-nude shimmer with almost a frosted sheen to it. Again since I'm so fair it acts as a beautiful highlight blush, but on a deep complexion, it would make the perfect highlight shade. Lo-Fi is a soft bronze with a matte finish. This warm, medium brown makes the perfect bronzer for fair gals and could also double as a contouring shade. Hush is a medium pink with gold shimmer and a frosted finish. It's probably the sheerest out of them all, and is slightly powdery, but once applied, it gives a gorgeous glow to the skin. Last, but not least, OC. It's a soft pink with a peach shift. This lovely duo-chrome shift has a beautiful satin sheen to it that looks absolutely beautiful when the light hits your skin.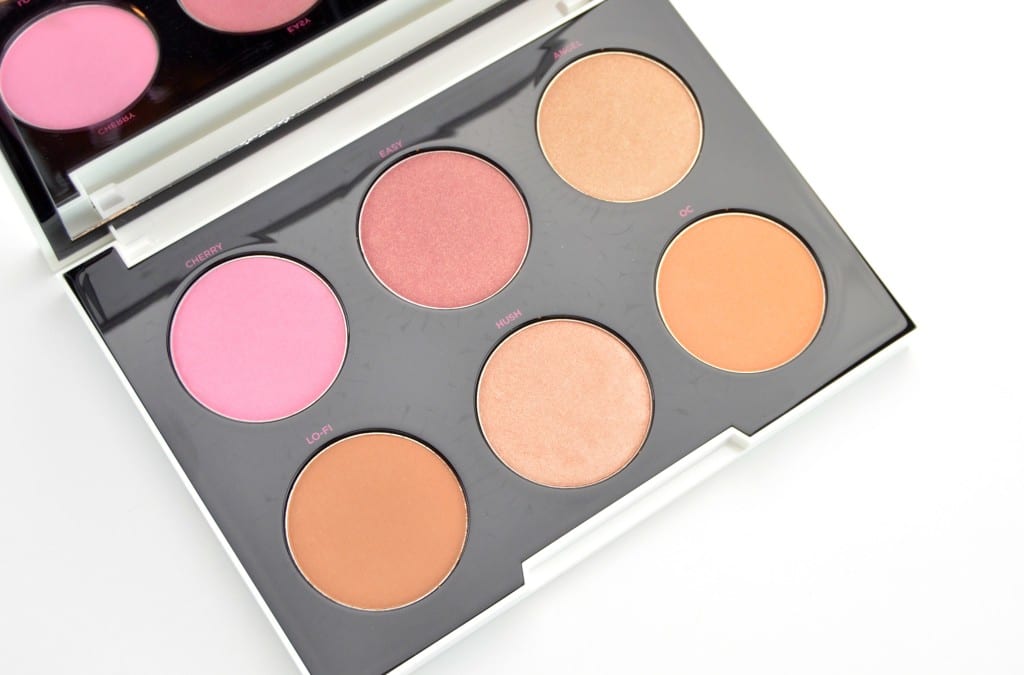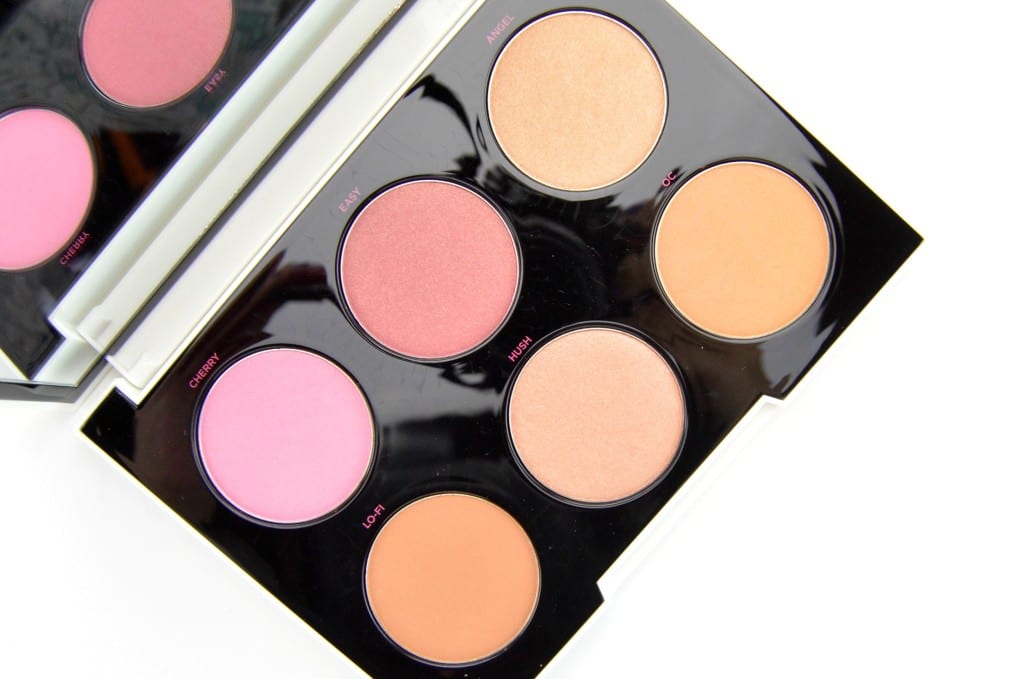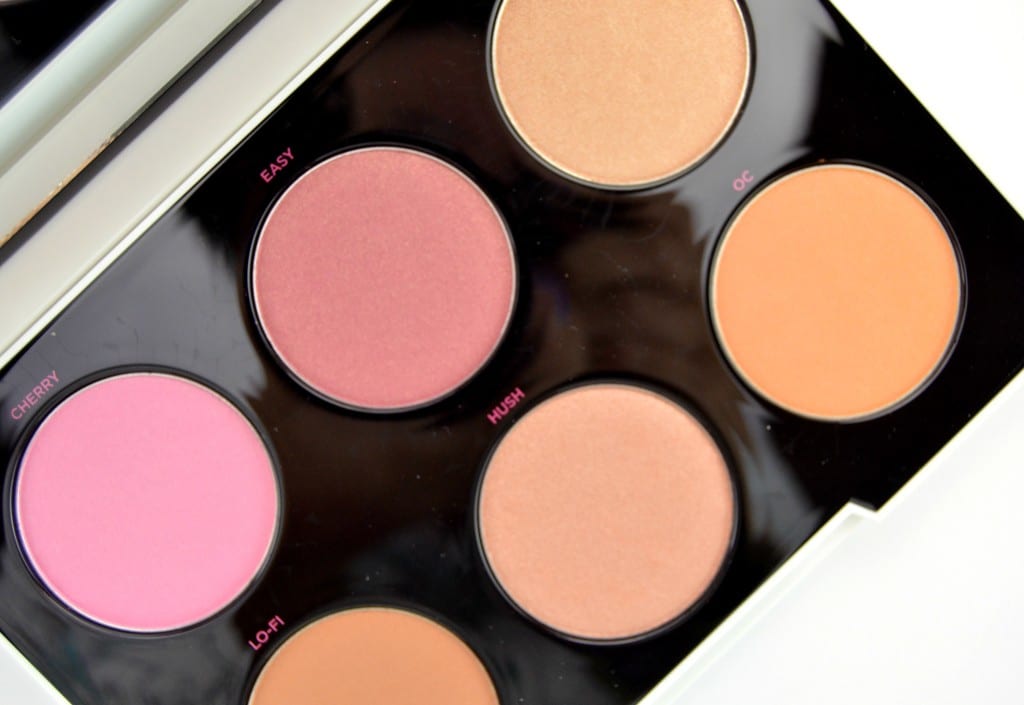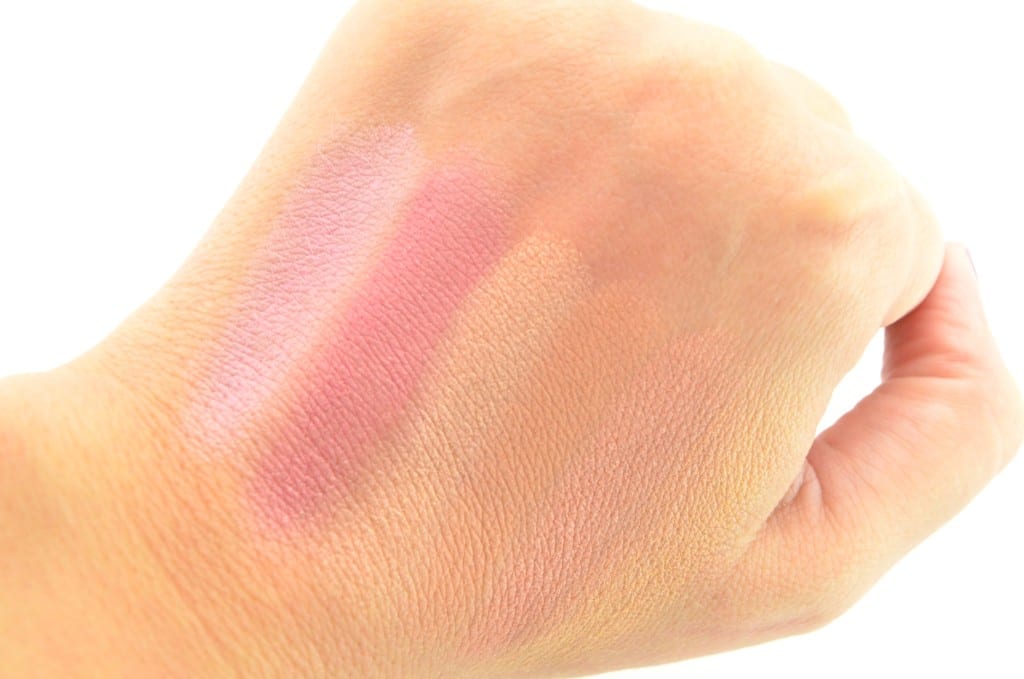 Gwen is no stranger to a bold lip and now thanks to the new Urban Decay X Gwen Stefani Lipsticks, you too can rock a bright pout. Although she tried and tested out over 50 different shades during her UD try-on session, she narrowed it down to her top 8, including a first ever lip colour mega matte lipstick that features a super-intense matte finish that provides a ton of colour in a single coat. Every shade comes with UD proprietary pigment infusion system that helps provide a super creamy, highly rich and pigmented colour in a one easy coat. It's opaque, applies evenly and smoothly and is incredibly comfortable to wear the entire day. It's hydrating, slightly moisturizing and stays put an entire 6+ hour before slowly starting to fade. It retails for $21 in shades Ex-Girlfriend, Firebird, Wonderland, Phone Call, Plaid and the three listed below, Rock Steady, Spiderweb and 714.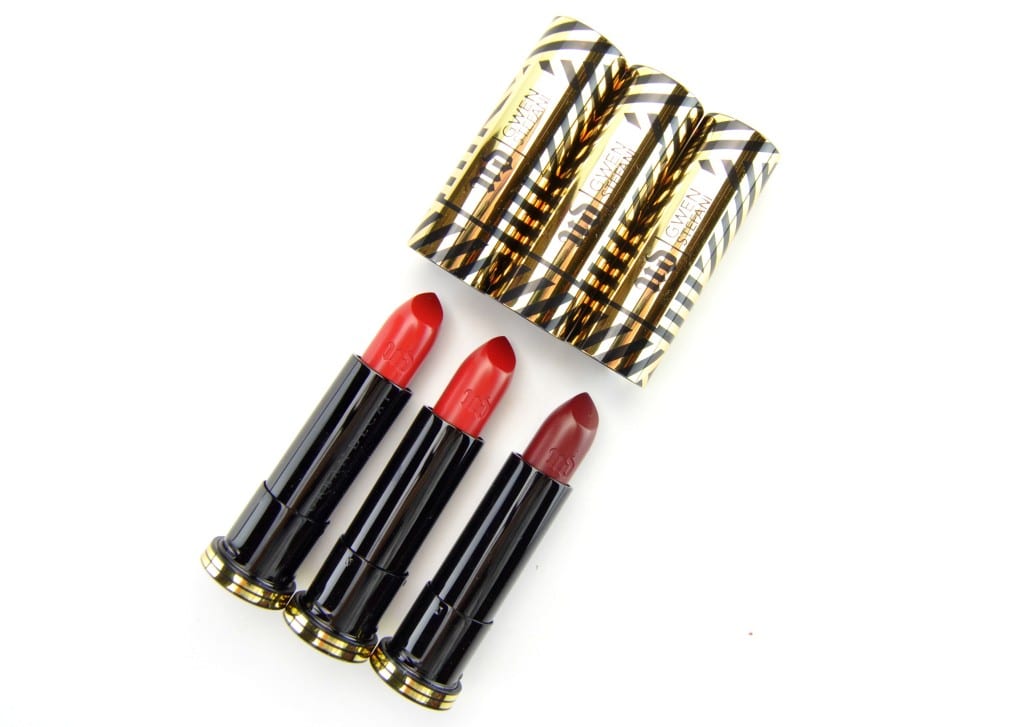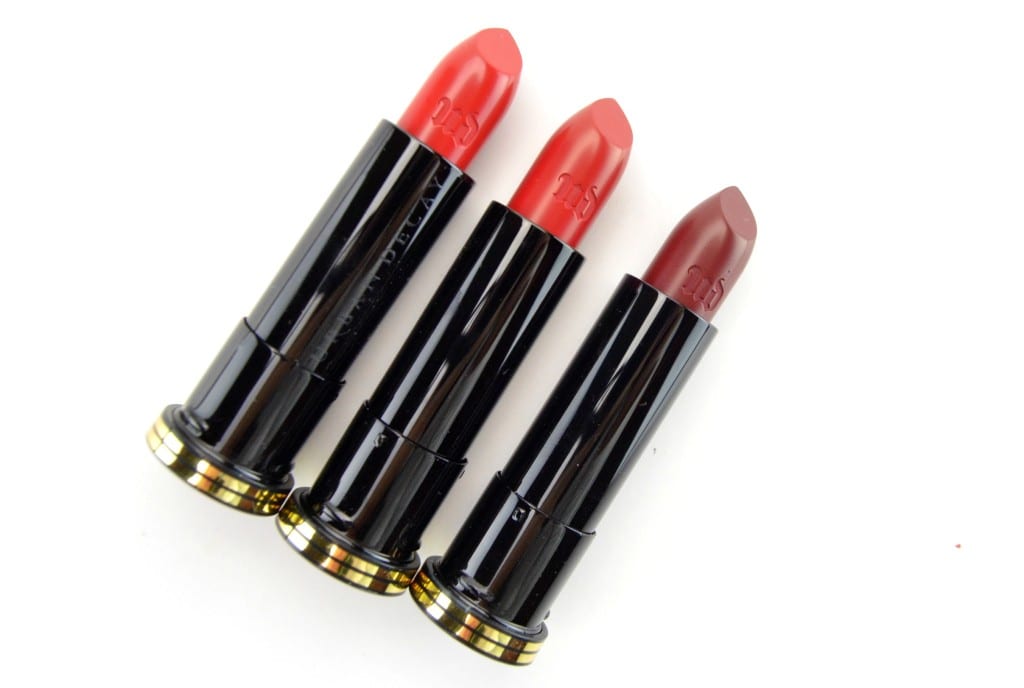 Urban Decay x Gwen Stefani in 714 is a bright red mega matte. This incredibly bright medium to dark red, but because of its completely matte finish, it is a little more stiff and dense in the tube. It pulls a little on the lips, but once applied, it stays put the entire day and looks absolutely stunning. Urban Decay x Gwen Stefani in Spiderweb is a satin red cream that actually looks more beautiful on the lips as it starts to slowly fade. It leaves behind a gorgeous red stain that runs a little on the cool side of reds and is an iconic Gwen shade. Urban Decay x Gwen Stefani in Rock Steady Lipstick is a deep wine red cream. This slightly dark burgundy red has almost a glossy cream finish that looks absolutely beautiful on all skintones.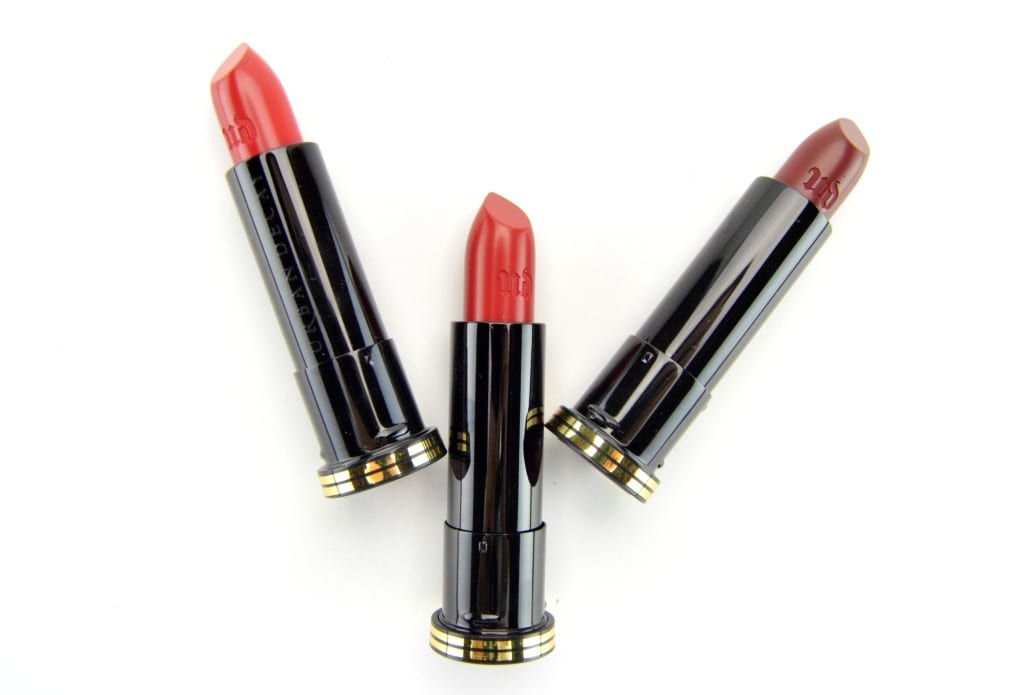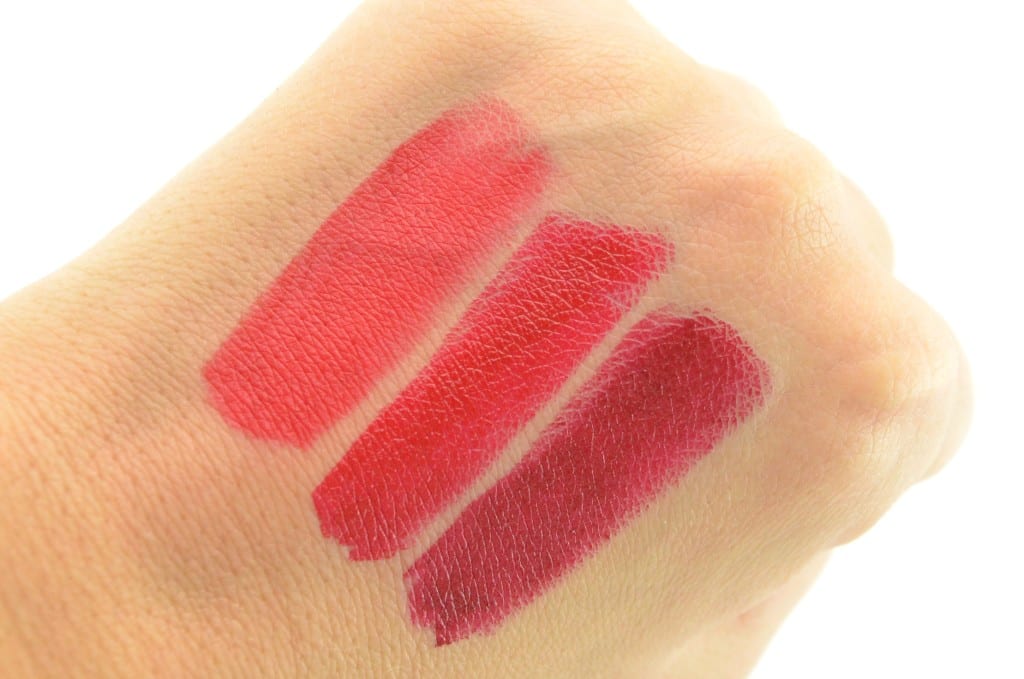 Of course when Gwen is on stage, she needs her lipstick to last, which means she relies on a good lipliner. She created 6 Urban Decay x Gwen Stefani 24/7 Glide On Lip Pencils that go hand-in-hand and match her 8 lipsticks. It features a rich and creamy, waterproof formula that helps prep and prime the lips for all day hold. It applies smoothly, helps to prevent feathering and bleeding outside the lines, while providing all day staying power. You can easily define the lips and also fill in your entire lip to help prime it for the lipstick and make the colour you place overtop more intense. It's unique vitamin E, jojoba oil and cottonseed oil formula helps to nourish and moisturize the skin, while guaranteeing a smooth and seamless application. It retails for $24 in shades 714, Ex-Girlfriend, Firebird and Rock Steady, shown below, along with Wonderland and Phone Call.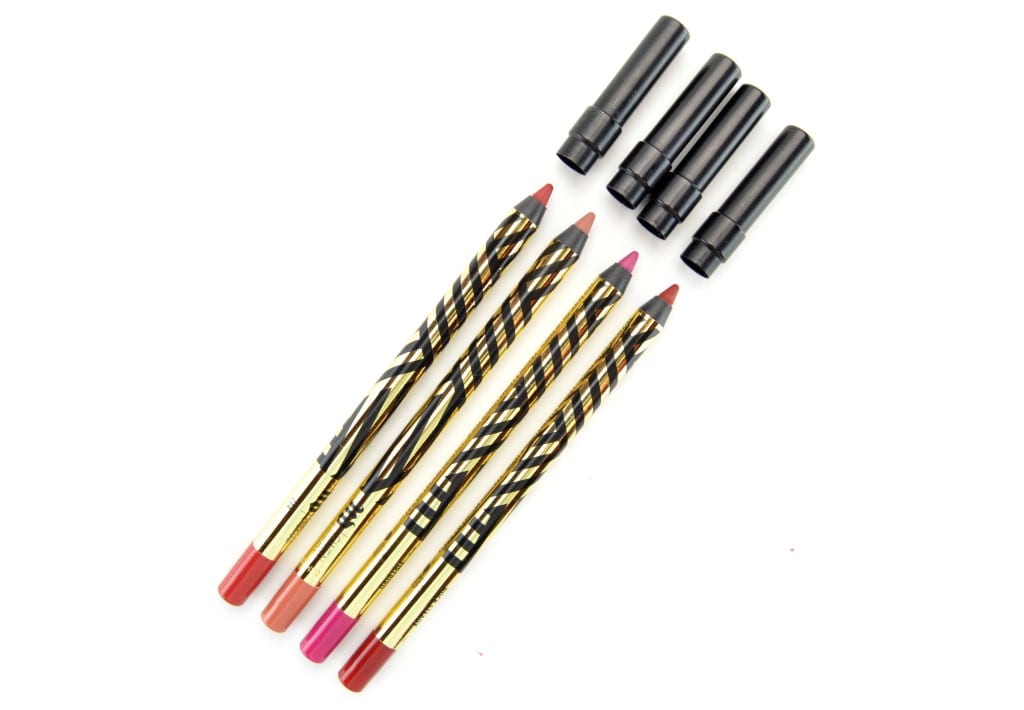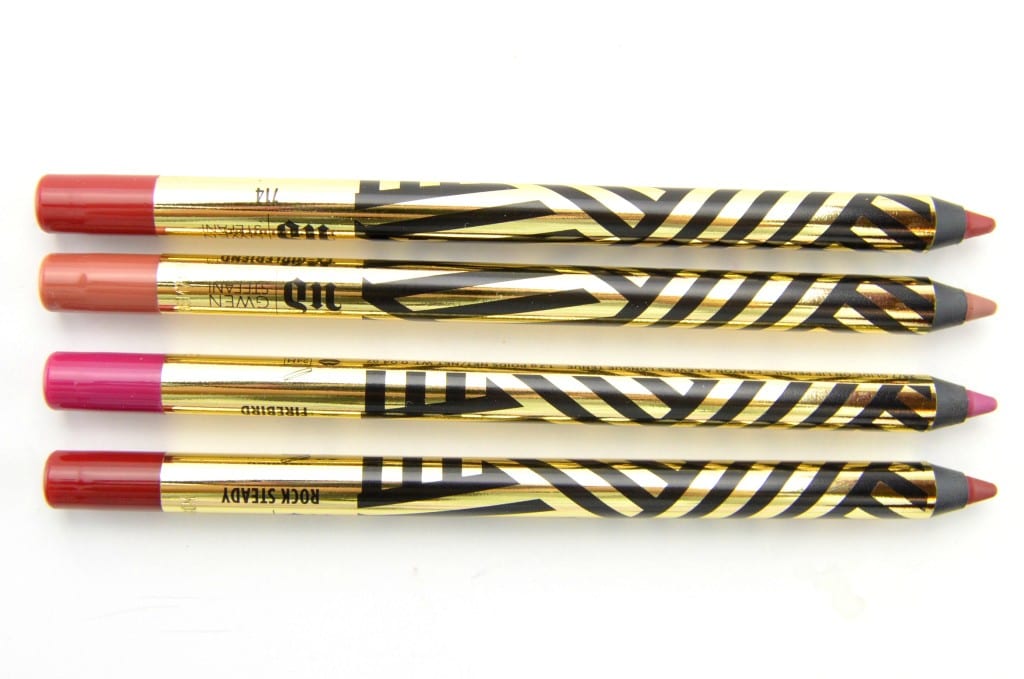 Urban Decay x Gwen Stefani 24/7 Glide-On Lip Pencil in 714 is a classic red with a matte finish, Ex-Girlfriend is a nude rose with a matte finish, Firebird is a deep fuchsia-pink with a slight silver sparkle and a matte finish and Rock Stead is a blood red with a matte finish.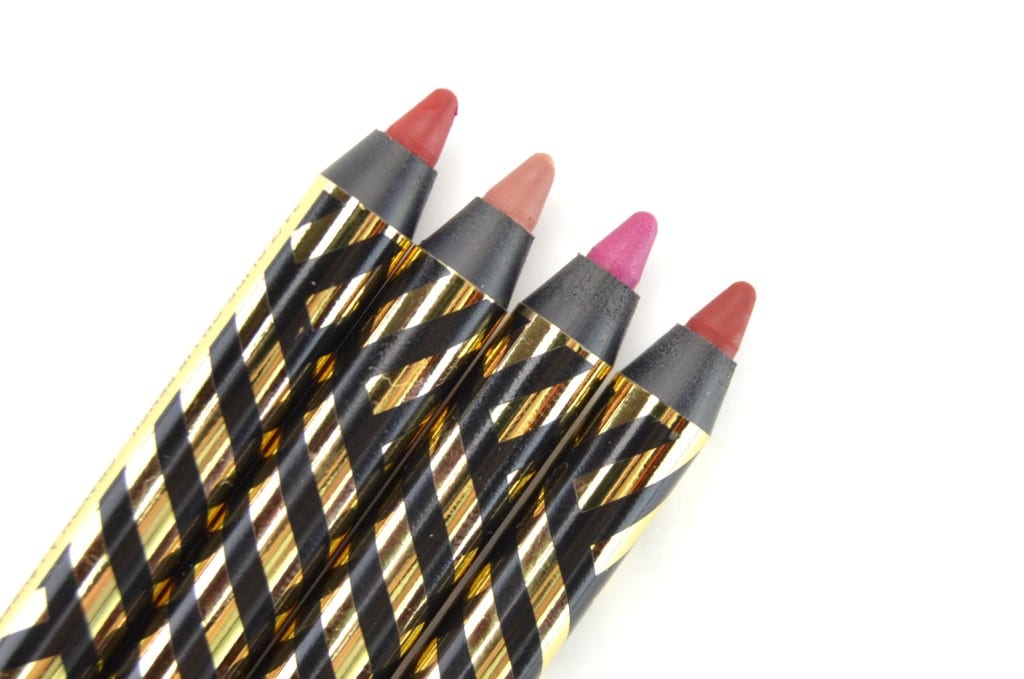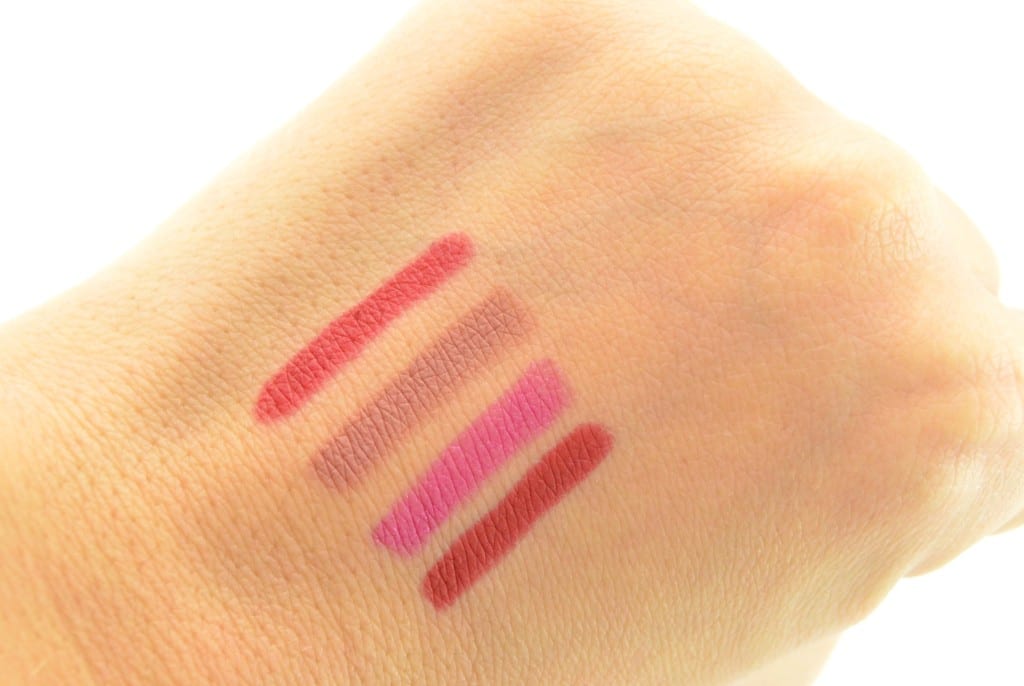 Gwen was passionate about creating a brow kit that will ensure your brows will always be on "fleek". The Urban Decay x Gwen Stefani Brow Box features two versatile brow powders, a mini tweezer, two mini angled brushes, along with two mirrors and a wax. Both powders are extremely versatile and will help create perfect brows on all skintones. The tweezers are perfect for cleaning up strays, while the angle brushes help to sculpt and shape the brows. I love that it comes with two mirrors, one is magnified to ensure every hair is in place, and once you have the perfect arch, the wax helps set it and hold it in place the entire day. It retails for $35.